If you're looking for the best things to do in The Gambia, this post has you covered! Known as The Smiling Coast of Africa, Gambia is the continent's smallest country and is surrounded by Senegal.
Its stunning beaches are inviting, the people warm and always welcome you with the broadest of smiles and with its tropical climate, you're stay in The Gambia will be one of new experiences in a world poles apart from a usual beach holiday.
But there is so much more to The Gambia than its beaches and it's all within easy reach of your resort.
A bird watchers paradise, you will be awed by the variety of colourful species to be spotted, humbled by its dramatic history and a cruise on the Gambia River is a highlight of any trip.
We spent 6 weeks in this colourful country. Here's a list of the best things to do in The Gambia that will ensure you experience the culture, history, wildlife and beauty of the smiling coast of Africa.
Check out the map at the bottom too, to help orientate yourself.
Best things to do in The Gambia
Albert Market in Banjul
Give yourself a few hours to wander around this frenzied market and make sure your haggling skills are polished. It's never calm here but it is less frenzied in the early morning or late afternoon.
You will definitely have somebody offer to be your guide. Whilst it really isn't at all necessary, taking a guide will ensure you don't get unwanted attention from a steady stream of bumsters.
Birdwatching
The Gambia is a twitcher's paradise. With over 540 species you'll see exotic and colourful birds without even leaving your resort's garden.
If you want to see a few more species in their natural habitat, half day or full days tours are easily arranged or check out the Tanji Bird Reserve under your own steam.
Top tip: make sure you bring your binoculars!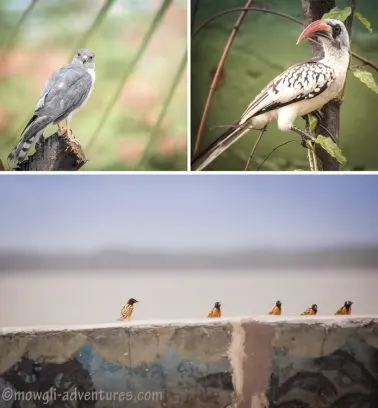 Bijilo Forest Park
A small reserve and community forest is a lovely escape from the heat, hustle and bustle and only a short distance from Senegambia.
With over 4 km of well-maintained trails, you'll be led through lush vegetation and forest, towards the coastal sand dunes.
You'll see cheeky green vervet, red colobus and patas monkeys, monitor lizards and an abundance of bird life. Bring your binoculars!
Kachikally Crocodile Park
This is one of Gambia's most popular tourist attractions and for the locals, it's a sacred site. To Gambians, crocodiles represent the power of fertility.
Women who experience difficulties in conceiving often come here to pray and wash. A child conceived following a visit to the park, is named Kachikally to demonstrate the power of prayer.
There are about 80 adult Nile crocodiles at the park and a few smaller ones.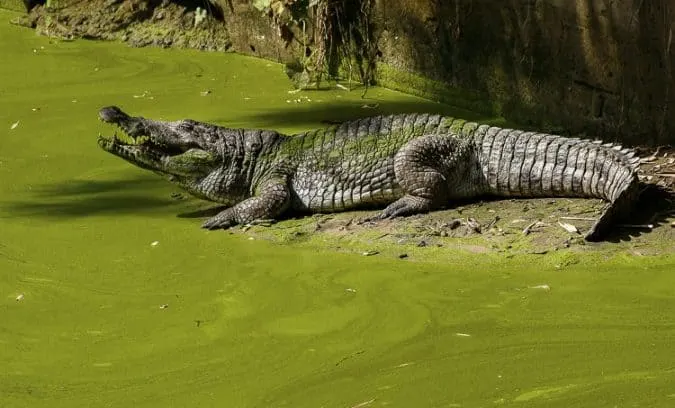 Tanji Fishing Village
A 30 minutes drive from Kololi, Tanji is home to the biggest fishing village in The Gambia.
There are many colourful wooden boats owned by individuals and families; most interestingly, you can see the whole process of preserving the freshly caught fish.
Witness the day's catch being brought ashore, the smoke houses in action and the drying of the fish with salt.
This is a working village and a fascinating insight to the Gambian culture.
Top Tip: Make sure you visit in the early evening when the smoke houses are in full flow.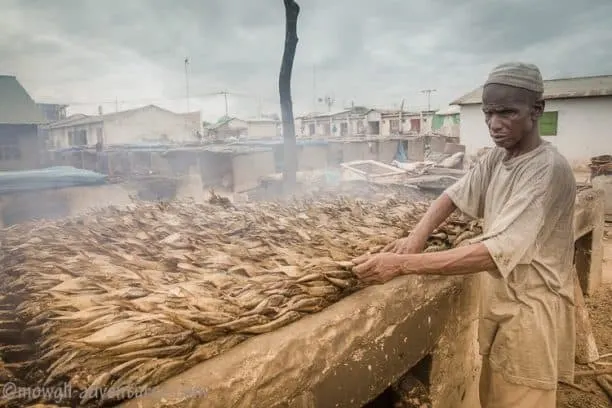 Wassu Stone Circles
Whilst this is no Stonehenge, the site is fascinating evidence of ancient African culture. There are 11 circles at Wassu, the tallest of which is almost 3 metres.
It's believed to be the ancient burial ground of kings and chiefs from over 1200 years ago. Local legend has it that there is a curse on anyone who disturbs those laid to rest there, which is probably why they are still intact.
Top Tip: You can get to the Wassu Stone Circles by bush taxi, instead of an organised tour. It's a 5 hour journey from Banjul either way, so make sure you bring plenty of water with you.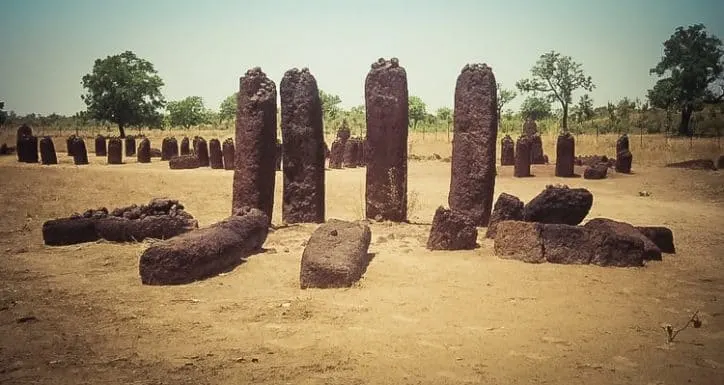 Kunta Kinteh Island
Previously known as James Island, is located at the mouth of the Gambia River.
The ruins of an old fort and prison which once belonged to colonial Britain, it was from here that many African slaves were transported to America.
It's a popular tourist attraction these days but to consider this was the last the slaves saw of the African continent before being confined to the lower decks of ships that took them to their life of slavery in America is a thought provoking one indeed.
Beaches
Most visitors to The Gambia will stay in the northern area known as the Kombo district which has 10km of Atlantic coastline.
There are several beaches here, most of which are located next to luxurious hotels. Soft white sand, palm trees and fruit sellers make for an idyllic day on the beach.
Words of warning: Swimming may not be advised at some of these beaches due to the undercurrents. Don't be surprised if you have lots of attention from the bumsters, particularly on Kotu Beach.
Food – whilst your western palate will be catered for in The Gambia, what better way to get to know a country than through its food?
Our favourite was the domada: made from peanuts with tomato paste, mustard, black pepper and onions, this sauce will be served with meat or fish and served on a huge bowl of rice.
So long as you don't have a nut allergy, you'll become a hooked on this dish.
Top tip: whilst you'll see traditional dishes on the hotel menu, for an authentic experience, head outside of your resort and indeed away from the Senegambia area and find a restaurant where the locals frequent.
Up river Cruise
This will sure be a highlight of your trip. Take a pirogue (long narrow boat) for a relaxing trip up the Gambia River to Tendaba. You'll spot plenty of birdlife and maybe some monkeys and crocs on the banks of the river.
Top tip: make sure you book with a reputable tour firm to ensure the best standards of boat maintenance.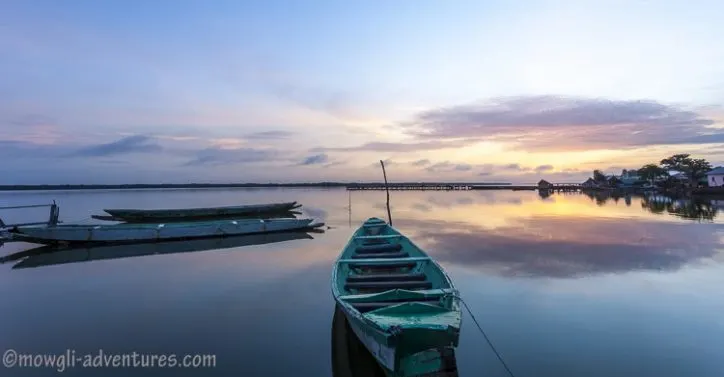 Take local transport – doesn't sound like this should make the list of top 12 things to do in The Gambia? Wait until you've tried it. Taxis and buses (or Geleh Gelehs) – an experience like in no other country we've visited.
We caught a taxi one evening after a night out in Senegambia. The car had no clutch! That was an experience, let me tell you! We caught a shared taxi; a van that would comfortably hold 9 passengers.
We counted 16 and at least 3 hanging on to the outside of the vehicle. You just have to give it a go, at least once.
Speak English to the locals – The Gambia is an English speaking country and I accept that this doesn't sound like a big deal. Maybe it isn't if you've just flown in from an English speaking country.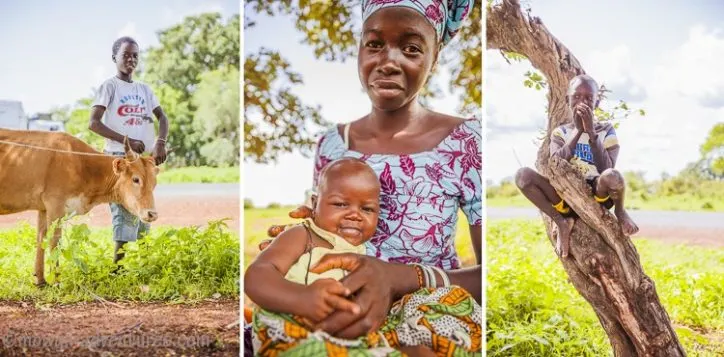 But when you're on a road trip and not spoken in your mother tongue for the past 9 months, this is right up there as one of the highlights. We felt like we were on holiday!
The Gambia is the smallest country on the African continent and so everything is close by. It's a beautiful country, in our opinion made so by its people.
You will get so much more out of your holiday if you make time to chat to some of the Gambian's you meet. Listen to their stories, how they live their lives; how big their smiles are and how welcoming their hearts are.
Then consider your own way of life. We think The Gambia will leave you with so much more to smile about when you get back home. It's not called the smiling coast of Africa for nothing!
Useful Information
Bumsters are effectively chancers that will try to get money from you for "helping" you. They are generally harmless but can be annoying as they are very tenacious. Watch this space for our post giving you the low down on how to spot one and avoid them.
Agree the price for journeys in taxis and buses before you get on board. The bus will be at least 10 times cheaper than a taxi although we've had taxi drivers match the price of the bus when we said we'd take a bus instead of pay an overinflated price.
Whilst English is the official language in The Gambia, many Gambians do not speak it, particularly away from the tourist resorts. There are a few African languages spoken and you could do worse than learning a couple of words of Wolof. This served us well in the villages and certainly helped break the ice with the village chief.
---
Like it? Pin it!

---
Are you planning a trip to The Gambia? Read all our articles on Gambia, including more detailed road trip itineraries, things to do and see and road trip travel advice!
---