Are you thinking about going on a road trip but not sure it's for you? Maybe you think that having the car will stop you chilling out and relaxing.
Maybe you're not sure where you'd go or what to see so it's best to stick with your usual package holiday?
We've learnt that it's not so much about where you travel but how you travel. The rewards gained from travelling by road are so great and there are loads of reasons to go on a road trip.
We reckon you all should do so, at least once in your lifetime.
12 Reasons To Go On A Road Trip
You're Free To Do What You Want…. (any old time)
Have you ever been on an organised tour? Sometimes you'll be lucky and everyone's great, but there may be a few who you have little in common with.
How often have you wanted to explore an area more but the tour bus engine is revving and the clock is ticking on the fixed itinerary you excitedly booked 6 months ago?
Throw off the shackles and do what you want when you want. If you love it, stay, if you don't move on. Freedom!
Also read: Road Trip Essentials – The Ultimate Road Trip Packing List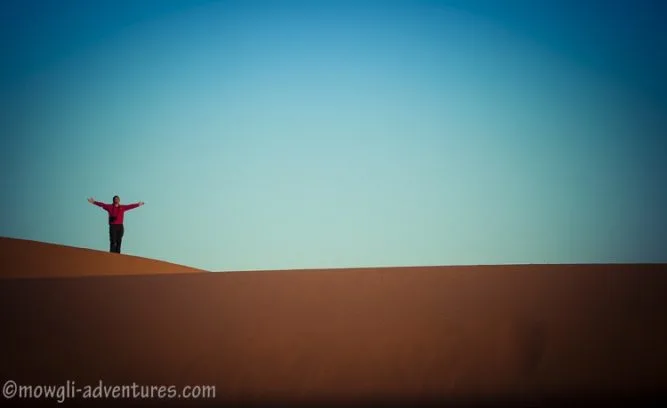 Flexibility without the Optional Excursion Surcharges
You've done your research and have an itinerary of what you'd like to see and do; where you'd like to go.
As you drive, you'll discover places that weren't on your list; places you pass on the road that you'd like to explore, beautiful landscapes to sit and feast your eyes upon.
So at the drop of your driving gloves, you can change your plans. It's that simple to just linger on a while longer.
Speed It Up and Slow It Down
Set your own pace, rip down the boring autobahn to turn off into a fairytale village where you slow down to a walking pace.
You might even get out of the car………. The key to a good road trip is to give yourself time, break it down into short hops.
It's better to immerse yourself into a small region than to see little of an entire country.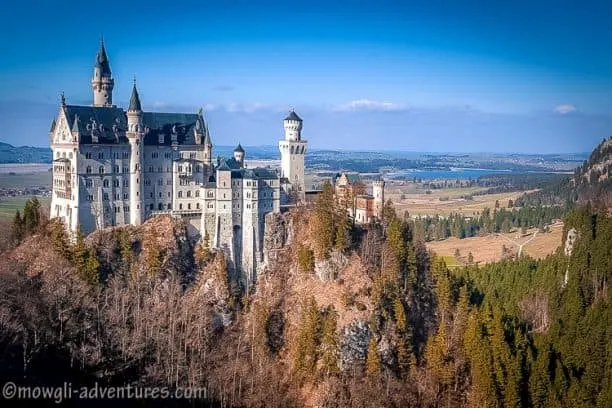 Family Bonding That You Won't Find In A Brochure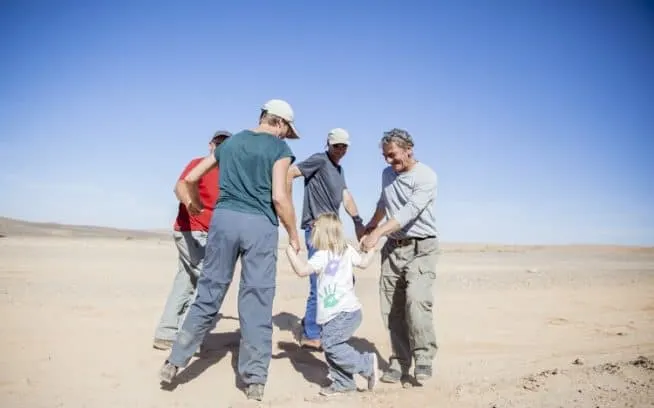 I'm not talking about the kids being stuck in the back seat of the car asking, "are we there yet?"
Yeah, there may be some of that but we're talking about exploring the world as a family.
Sitting around the map before you go, decision making together and creating shared experiences that you simply can't buy. Stay longer at some cool beach or drive on from that disappointing attraction.
As long as the kids are happy, your partner's happy & you're happy, what else matters?

Essential reading: A beginner's guide to road trip planning
Get Off the Beaten Track
So many places have hidden gems that you won't find in the guide books and certainly not on the list of hotel excursions being touted by your holiday rep.
Take the road less travelled and discover the unkempt Roman ruins that even UNESCO never restored or a crazy and unusual village in the heart of a less well known National Park.
Spread the paper map out on the table and all sit around it to see what you will be passing by.
We bet there are some brilliant places along your route that you would never have thought to stop and see. Now that you're passing by, a minor diversion may turn into the highlight of your adventure.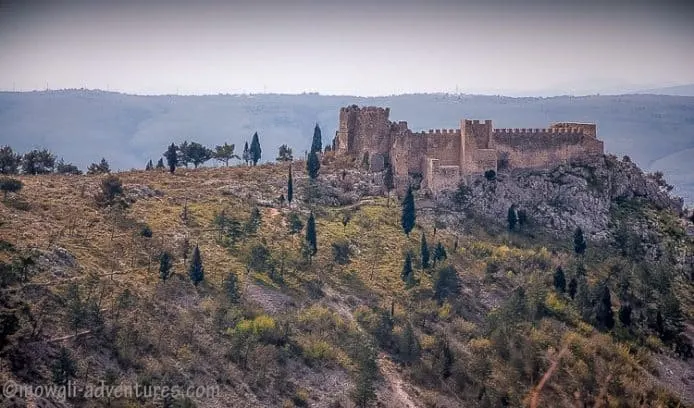 More bang for your buck
Road trips aren't necessarily the cheapest of holiday styles but they definitely offer great value.
Imagine paying $25 each for an organised & themed evening in an authentic Moroccan restaurant on the edge of the Sahara in Morocco. Sounds good value?
What if your fellow diners who made their own way there told you their total bill was less than $15 for all 4 of them! Still sound like good value?
Follow the Weather
Sometimes you just can't account for the weather, especially from late Autumn to early Spring in Europe.
With a full tank of fuel and an open road ahead of you, you can always drive away from it and chase the sun.
We did just that in late October in Portugal when an unexpected and long lasting downpour resulted in the major flooding of the Algarve town of Albufeira. After lending a helping hand, we just headed for the sun.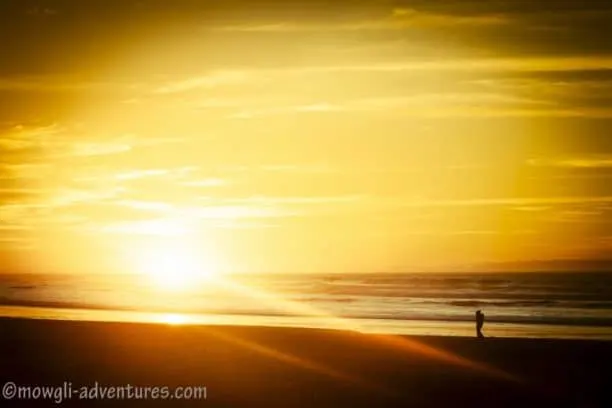 A Truly Authentic Cultural Experience
A Berber family invites you for dinner because you repaired a punctured bicycle tyre. You sip (disgusting) schnapps with an ex Serbian General on the banks of a swollen river in Krusevac.
You listen to the painful and raw first hand experiences of a Croatian widow who lost so much in the war.
You're served soup as an alternative to the salad starter you ordered in a local restaurant because "it's better for you on a cold day".
These are just some of the many memorable encounters we've had on our road trip adventures and I can pretty much guarantee you'd never have these experiences on an organised tour.
If anything, this is the experience you'll be sheltered from and when you do pay for an "authentic" excursion, it'll probably be a wholly contrived and overpriced tourist trap.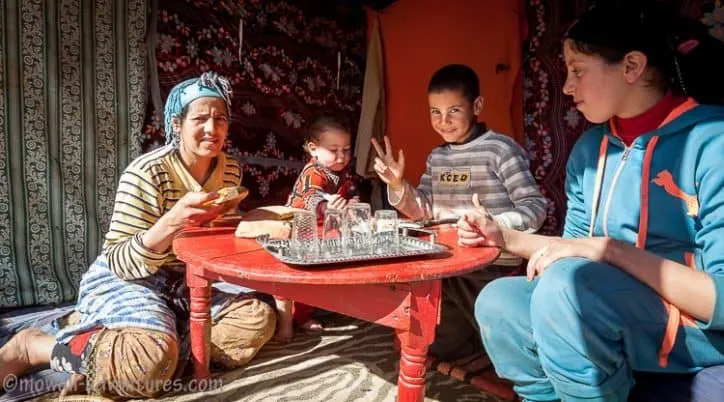 Avoid the Tourist Traps
We met a group of 6 holidaymakers out on an organised 2-day Sahara Desert Excursion. They excitedly told us all about their adventurous camel ride into the Sahara Desert.
Graham and I looked at each other, before asking where they had had this exciting excursion.
Only an hour down the road we were told. We didn't have the heart to tell them that the real Sahara was another 250 kms down the same tarmac road and there they'd have had a truly authentic experience surrounded by a sea of sand for as far as the eye can see.
Who are we to burst their adventure bubble?
Look At That!
A road trip will give you a totally unique experience and may even change your perspective on life.
At the very least it will ensure you're not sitting next to someone on the flight home who's just had an identical experience and is also carrying (with pride) an identical hotel beach bag you also stole.
There will be the little things and memories to have for life. Weird road signs, giving way to a herd of camels crossing the road, a tree full of goats or a tortoise in the road.
You'll have things to talk about as a family for years to come.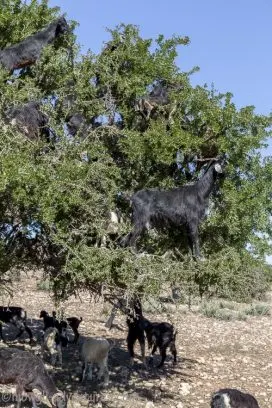 Travel Confidence
It can be daunting driving in a new country that speaks a different language, especially when cultures vary so differently from your own.
Nothing is familiar, verbal communication is a challenge, you might not be certain about the appropriate customs and you can't even read the road signs.
These are the reasons that holidaymakers feel that they're not brave enough to undertake a road trip abroad. But be brave and you'll gain so much travel confidence that you'll be more adventurous next time around.
If you never go on another road trip, this new found confidence and experience will be a massive benefit to you and all the family, not only for future holidays, but in everyday life.
Sense of Achievement
Having taken a road trip you've planned and researched, changed plans on the fly, had encounters you could never have imagined and an amazing time full of unique experiences will give you an enormous sense of achievement.
Imagine that conversation you have with your boss at the coffee machine when you're telling her how you spent the last 2 weeks driving 3000 miles to the Arctic Circle and back, saw the northern lights, rode on a reindeer sleigh, fell off a skidoo and slept in an igloo.
Oh, and it's still February!
Have a Journey of Self-Discovery
Settle into the driving seat, turn on the ignition, turn up the volume on your favourite playlist tunes, turn to your travelling companions and ask "left or right?" What are you waiting for? Get planning that road trip!
Like it? Pin it!