The capital of Czech Republic, Prague is an incredible city! Emerging from WWII with its medieval old town virtually intact, it has a fairytale atmosphere to it.
There are so many main attractions in Prague, it's quite difficult to whittle them down to just a few. I dare say there's a top 10 but Prague's atmosphere is unique and regardless of the sights you see, you'll just love it!
Not convinced? Here's 17 photos that will make you want to visit Prague, right now!
17 Bridges!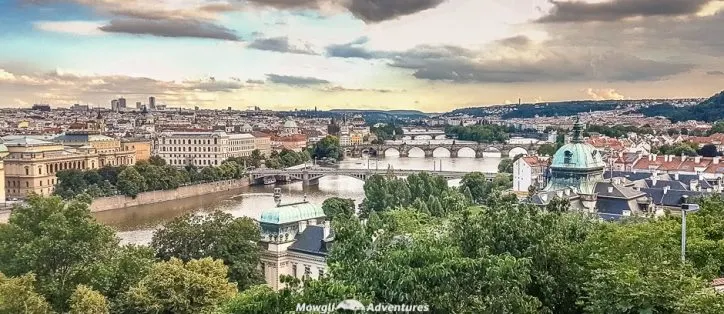 Prague has an astounding 17 bridges over the River Vltava! They're all set pretty close together so from the right position, you'll get a cracking view. Head up to Letna Hill for fantastic sunset views.

Charles Bridge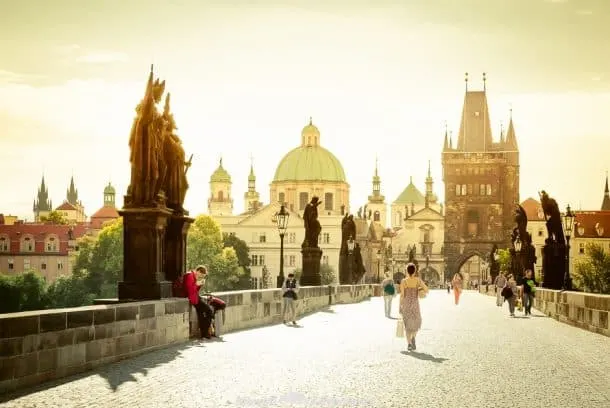 The most famous bridge in Prague, and indeed, the whole of Czech Republic. Spanning more than 500 metres across the River Vltava, it's adorned with huge statues.
Most of the time, tourists and artists painting caricatures cram every inch of Charles Bridge. Visit before 8am and you'll find it serene and peaceful.
Old Town Square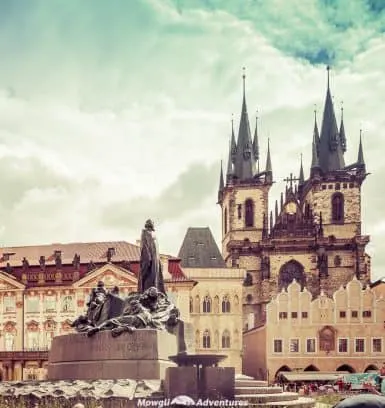 Some say this is the true heart of Prague. This maybe so for the tourists, at least. Winding, cobbled lanes spill out onto this fabulous square where you're greeted by hundreds of years of history and a million tourists (maybe I exaggerate a tad).
By day, the square has a unique atmosphere and if you can cope with the congestion, it's just lovely. By night, it turns into a meeting place for organised pub crawls. Great if that's your thing but if it's not, you have been warned.
Because it's a compact city 3 days in Prague is a perfect amount of time to cover it all.
Click on the image below to take a look at our 360° photo of the square to see just how fab it is!
The Astronomical Clock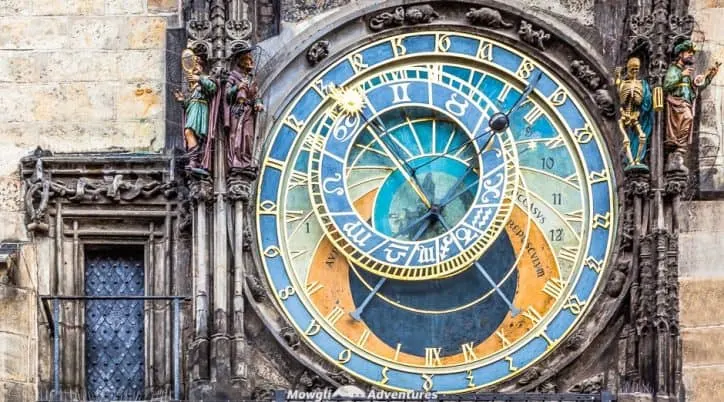 Prague's medieval Astronomical Clock is more than 600 years old and the oldest working clock in the world. Crowds gather as much as 15 minutes before each hour to watch the clock performance a marginally interesting display. Its pretty fun though and the everyone loves it! It's a must see for any visit to the Old Town Square.
Discover more: The legend of the Astronomical Clock
Amazing historical architecture
Known as the city of 100 spires, Prague is packed with amazing architecture and is a real fairytale land. Make sure you look up too!
Pretty Damn Old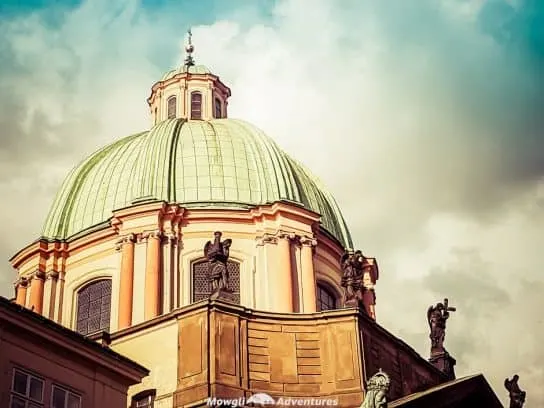 Some of the buildings in Prague are 700 years old! That's pretty damn old!
Art deco buildings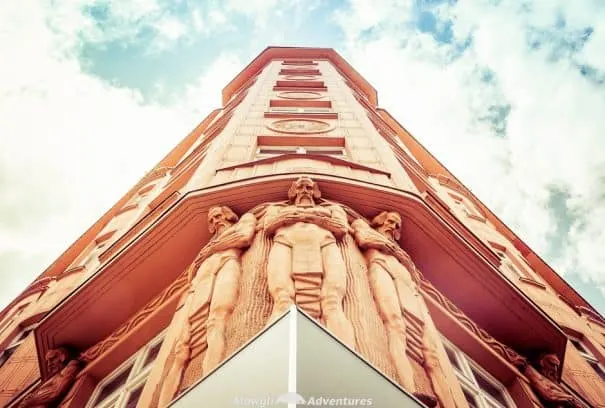 In Prague's wealthy Jewish quarter. There's loads of art deco designs. The concrete statues propping up balconies of grand mansions are immense.
A bit of bling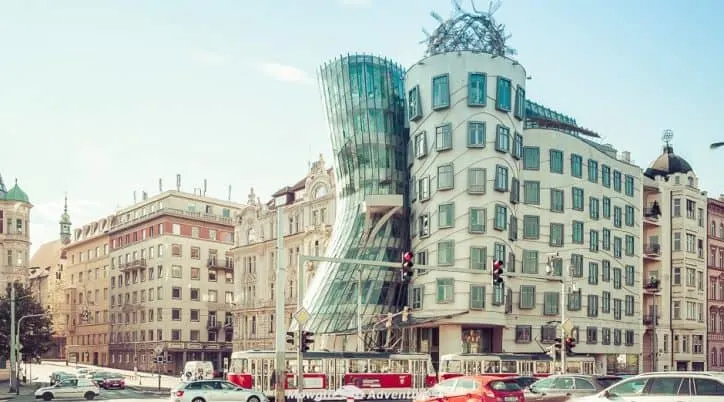 And then amongst all the old stuff, there's this 20th century building that contrasts so dramatically, it's almost audible. It is of course, the aptly named Fred and Ginger Dancing House of Prague.
Explore more: Fred and Ginger Dancing House of Prague
Have I convinced you anymore? Here's a few more photos that will make you want to visit Prague.
Food
Dinner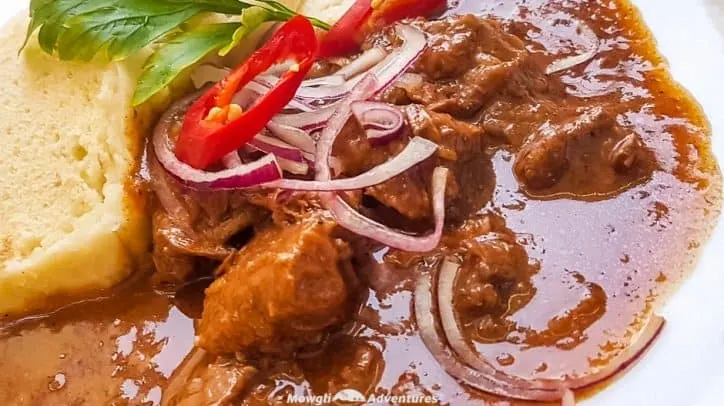 I have to admit, I don't think goulash and dumplings look very appetising and yet how could I visit Czech Republic and not taste at least one authentic meal?
I'm glad I did too because it's hearty and scrumptious! Don't let the dumplings put you off either. They're very filling but light and fluffy.
Is there a better way to soak up that amazing sauce? Wash it all down with a glass of finest Czech beer, you can't go wrong!
Dessert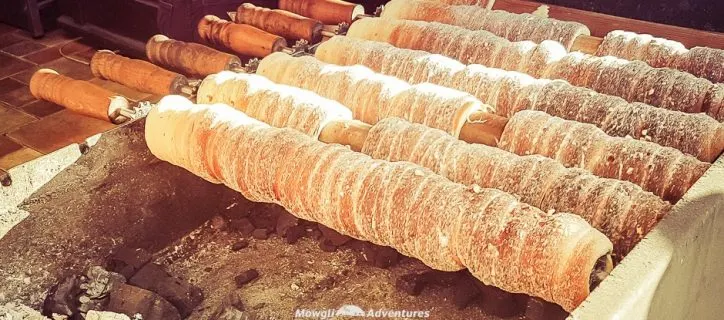 If you fancy dessert, you just have to try trdelník. They're effectively Czech Republic's take on street food. A traditional Czech cinnamon-flavoured pastry shaped like a spiralled cone, often coated in chocolate on the inside.
When filled with ice-cream they're to die for!
History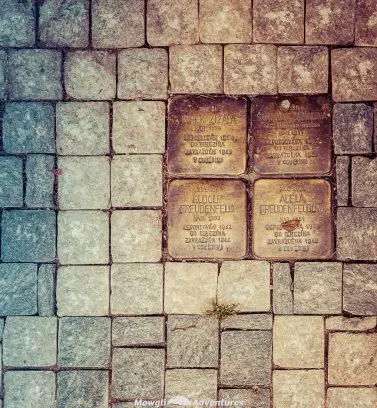 History quite literally seeps out of the cobbled streets in Prague. Here's one of a few plaques set into the pavement in front of houses and apartment blocks.
They're called 'Stolpersteine', literally meaning 'stumbling stones'. They're designed to remind us of the victims of the Nazis who once lived there.
The artist imprinted the names of victims into each of them. Makes you stop and think! Even more so when you hear that Hitler had planned to retire to Prague and turn it into a museum to an extinct race!
Are you convinced already? No? Then here's even more photos that will make you want to visit Prague!
Explore more: Looking for a short road trip from Prague? Why not go hiking in Bohemian Switzerland National Park?
Incredible and bizarre sculptures of David Černý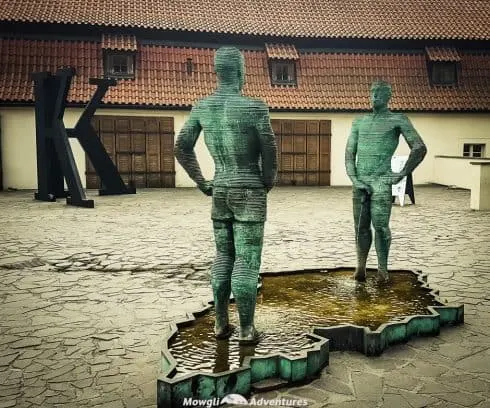 As you wander the streets of Prague and the surrounding areas, you'll stumble across some controversial sculptures by this incredible artist, David Černý. Just fascinating!
I couldn't stop giggling and this piece called Proudy! It consists of two men who robotically waggle their metal penises around to spell out Czech quotes with their pee into a shallow pond in the shape of Czech Republic.
You can text a quote to it and it urinates your message! I can now say that Mowgli Adventures have proudly been all over Czech Republic! Here they are, midstream.
John Lennon Wall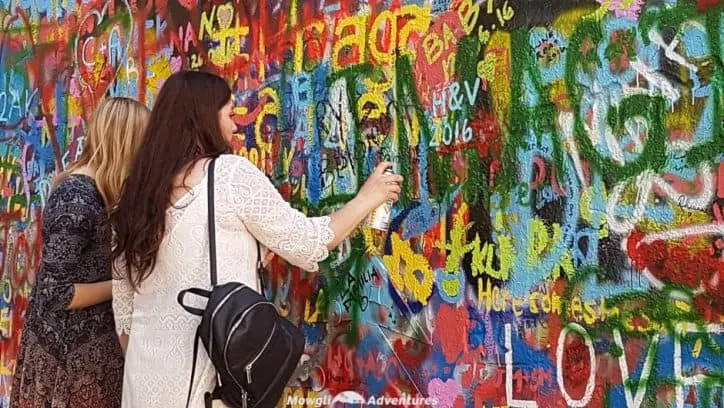 After John Lennon's death, a portrait of him was painted on a wall in this secluded street near the Charles Bridge. Beatles lyrics and political graffiti were added and the secret police repeatedly painted over it.
Nonetheless, they kept being repainted and the area became a focus point for pacifists. After the fall of communism, the original portrait faded but the tourists have kept it going . It's a constantly evolving mix of paintings, messages and colours.
The Knights of Malta, who own the wall, have given up on trying to cover it up. Join in! People here will even share their spray cans with you!
The Vltava River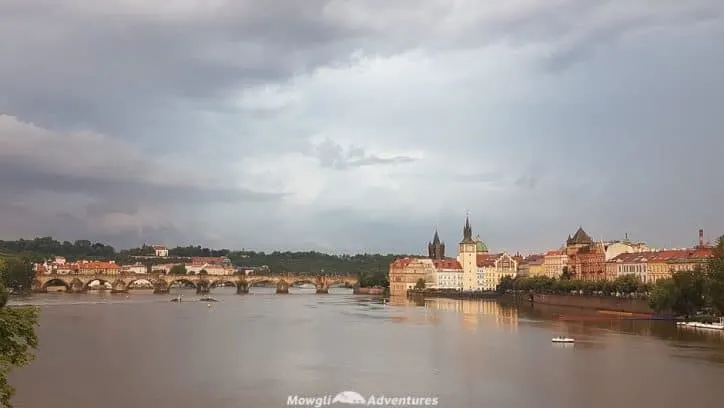 If you visit Prague without seeing the Vltava River, you've not ventured far. You'd be hard pushed to not set eyes on the most important river in the Czech Republic.
Whether you take a cruise on one of the many boats trip or admire the sunset from one of the 17 bridges, it's a sight to behold!
Metronome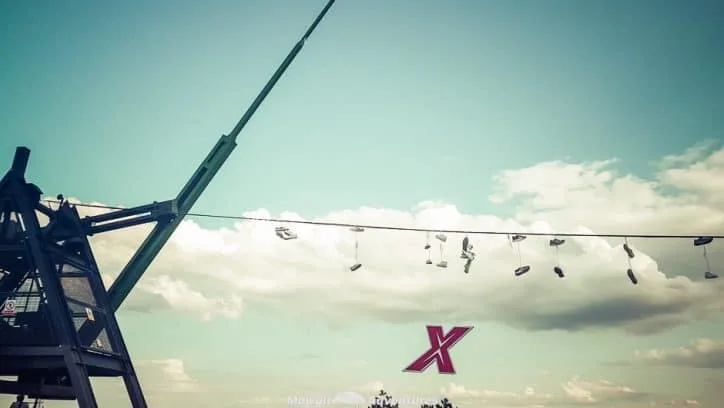 On Prague's Letna Hill, overlooking the Vltava River and the Old Town, stands the Metronome.
A 75 foot-tall pendulum allegedly keeping the city's beat with a mechanical pulse. It stands in the exact spot where a massive statue of Stalin used to stand.
It took 2 tons of explosives to get rid of that bad boy statue. Locals like to leave their mark here by taking their shoes off, tying the laces together, and throwing them over a cable which hangs here.
By all means join in with this local tradition but remember to bring an extra pair of shoes with you!
Kafka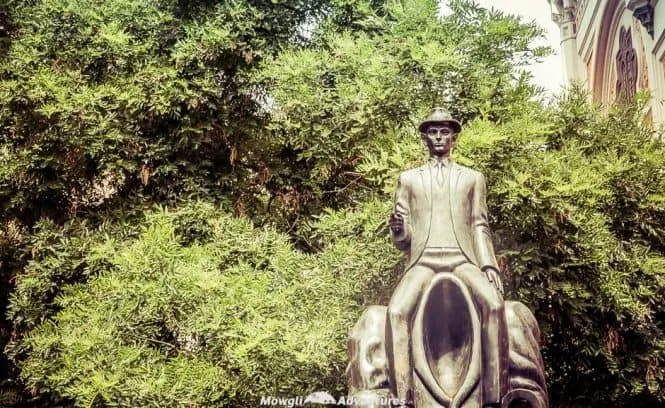 Franz Kafka was born in Prague. He never finished most of his books before his untimely death at the age of 40. Kafka left instructions with his friend Max Brod to burn the remaining works.
Instead, Brod kept them and subsequently finished the books and had them published. Prague gives Kafka high praise indeed. Aside from the Kafka Museum, you'll find references and statues in memory to him almost everywhere.
Transport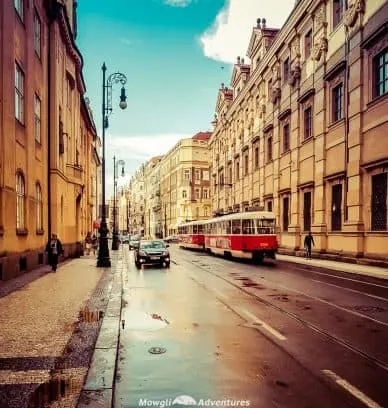 Getting around Prague is pretty straight forward and because it's so compact, you can walk most of the time. There's a great tram system in place for short hops.
They're a godsend because the cobblestones are punishing on the soles of the feet. The old trams look terrific in this city too. I always felt a tinge of disappointment when I saw a modern one arriving!
Statues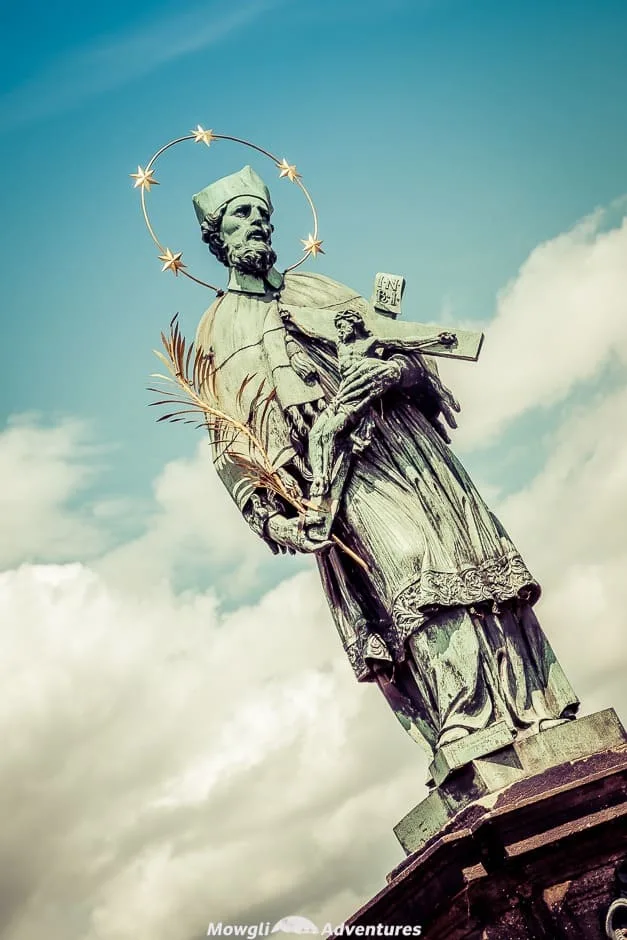 Known as the city of 100 spires, we could just as easily call Prague the city of 1000 statues. There are statues everywhere!
They're on the bridges, street corners, the middle of the road and on buildings. Make sure to look up every now and again. You never know what may be above your head!
Like it? Pin it!