Did we mention we love Spain? We've been lucky to have travelled from north to south and happy to say we've done a lot of Spain. Our first trip took us to the south. Granada and Seville were fantastic!
After seeing a little of Spain's stunning scenery, we couldn't wait to go back. We've since explored the north of Spain and much of the south.
There is still more we want to experience in Spain. Yet we've already found a lot of great things you can be worked into your Spanish road trip.
Our favourite things to do in Spain should give you plenty of inspiration, regardless of how much time you have.
We wanted to round up our favourite things we've done over the past few years to give you some choices of things you might want to do in Spain that you may not have thought of.
This is the best of Spain that we've experienced so far. Some are popular stops and some are unique ideas. Enjoy!
Our favourite things to do in Spain
Explore the Spanish cities
Barcelona may be the most visited city in Spain but we've found that the lesser visited cities are fantastic! Not only is there less crowds but you'll have a more authentic Spanish experience.
Málaga
When we stopped at Málaga on our Spanish road trip, we discovered beautiful architecture, fantastic food, clean beaches and more artwork than we could shake a stick at.
We couldn't replace a local expert's list of the top things to do in Málaga. But we did discover a lot of great things that tourists like us can enjoy when they visit Málaga too.
Discover more: 8 of the best things Málaga has to offer you
Seville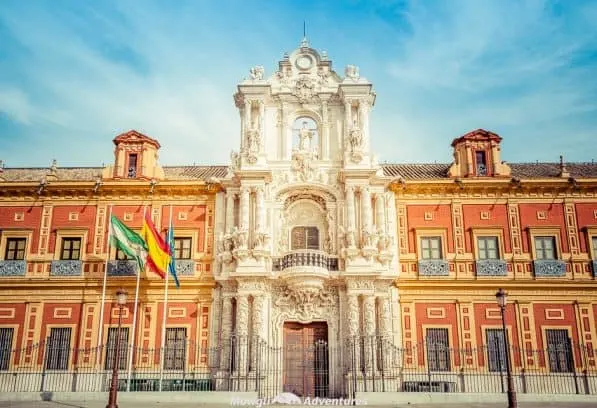 If you're thinking of a weekend city break in Spain, you'll probably think bohemian Barcelona, majestic Madrid and then falter on the next city choice.
On our road trip through Spain, we spent a few days on a city break in Seville. It's our favourite city in Spain bar none! A beautiful mix of old and contemporary, free tapas and flamenco shows.
Given that eating is one of our favourite things to do in Spain, how could we not love this city? We think it should be top of your list as it has everything the other cities have and less!
Make sure to check this post out if you're looking for things to do in Seville.
Bilbao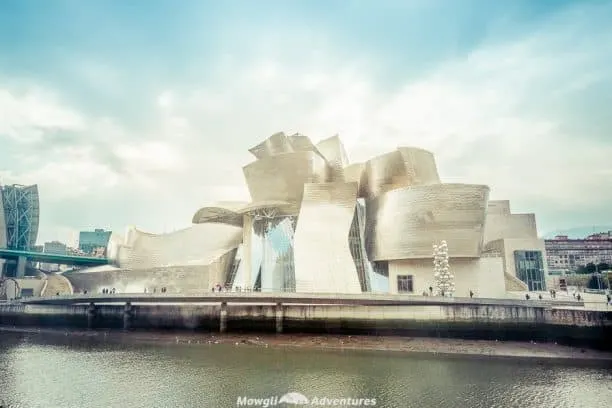 We've passed through Bilbao a few times on our road trips but never taken the time to explore the city. We're either rushing to catch a ferry home or just rushing to start our adventure.
After 36 hours of a rough ferry crossing from the UK, what better way to let the motion sickness settle than to take a stroll around the first city we arrived at?
Having decided to spend just one day in Bilbao, we were not disappointed! It's a fantastic city with plenty of history and the Guggenheim museum is a must see!
Read more: One day in Bilbao
And what about the towns and villages?
There are thousands of towns and villages across Spain. Some are popular stops, others are hidden gems rarely visited by tourists.
We recommend you explore the area you're in. You'll find some of these hidden gems and want to keep them as your own little secret.
Even from the fabulous city of Barcelona you can find some towns nearby to help you escape the chaos of the city and indulge in some Spanish culture. Try out these day trips from Barcelona for size!
Here are a few of our favourite towns and villages in Spain we think you'll love.
Ronda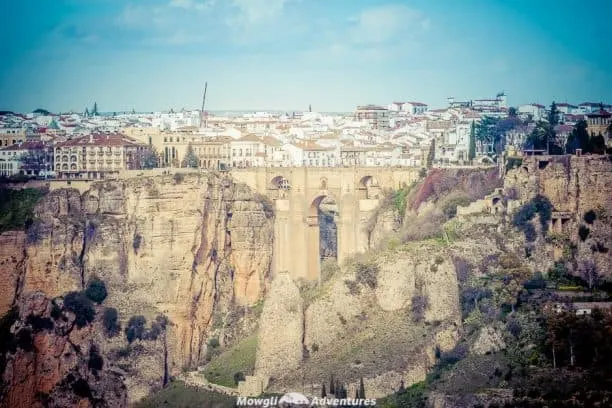 Who would have thought that the province of Málaga would have so much to offer the discerning traveller?
We pretty much wrote off the Costa del Sol region as little more than a fair weather holiday camp. But we were wrong.
The region has an enormous amount to offer. Ronda is just beautiful with spectacular landscapes, incredible bridges and it's steeped in history.
Discover Ronda: A town called Ronda
Tarifa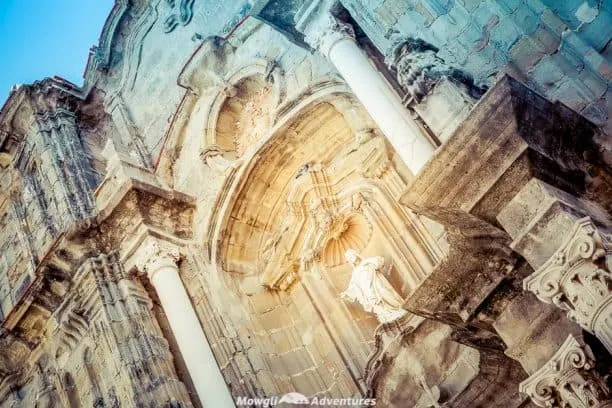 After 9 months in Africa, we were a little dishevelled to say the least! We needed some time to empty the Unimog of Sahara sand before we continued with our overland travels.
You may be on a road trip adventure to Morocco or on a holiday in southwest Spain. Either way, it is well worth taking some time out to enjoy all that Tarifa has to offer.
Go whale watching, kitesurfing or just relax in the historic old town. You can pack everything into just a weekend in Tarifa or take a little more time to enjoy.
El Rocio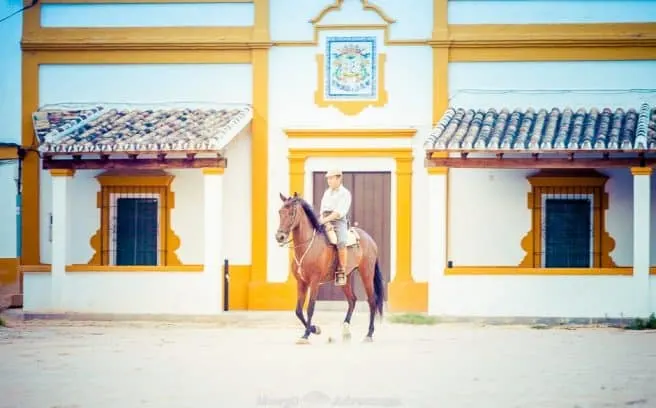 Now here's a little gem! El Rocio is nestled in the Spanish southwest region of Huelva. An interesting place, weird even. El Rocio doesn't get a huge number of tourists.
Apart from each year in May, when more than 2 million people arrive for an annual pilgrimage. I have no idea where so many people would sleep and eat!
The rest of the year, it's a sleepy, almost deserted place by the standards of many Spanish towns. You'd be forgiven for thinking you've just walked onto the set of a spaghetti western.
Check it out for yourself. Without doubt, this is our favourite village in Spain.
Cangas de Onis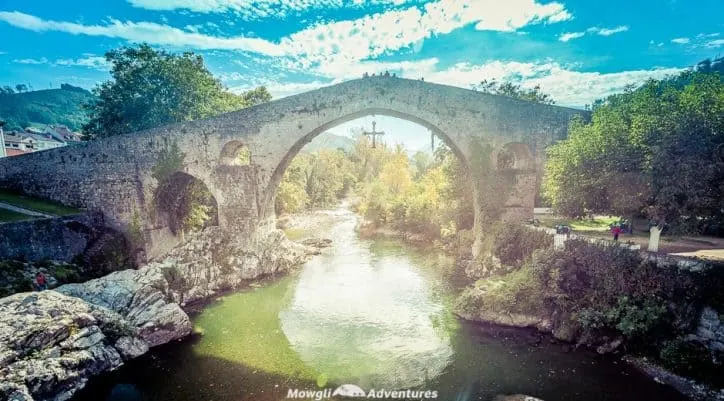 Cangas de Onis is a small town located on the boundary of the Picos de Europa National Park. The town is set in a deep valley between the rivers of Sella and Guena.
Its location is perfect – picturesque, mountainous and beautiful. It's a little on the touristy side but we visited in October and most of those tourists were Spanish. Cangas de Onis is a fantastic base to explore the impressive Asturias region.
Read more: A stroll around Cangas de Onis
Enjoy the great outdoors in Spain
Spain is one of the most mountainous countries in Europe. It's little wonder then that it's so popular with walkers, climbers, cyclists and skiers.
And as an added bonus, if you're on a road trip in Spain in your motorhome or camper van, you can sleep for free!
Picos de Europa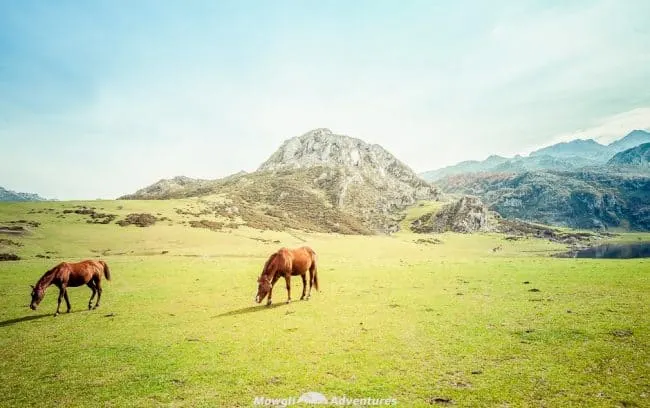 The spectacular Picos de Europa National Park is the lesser visited, little brother of the Pyrenees. The park is amazing.
These jagged, deep fissured mountains straddle Asturias, Cantabria and Castilla y León regions in northern Spain. There's a wealth of walking opportunities and outdoor activities to enjoy.
Tiny villages are dotted throughout the area, each with their own backdrop of the Picos de Europa. Our list of favourite things to do in Spain would be incomplete if this beautiful region didn't get a mention.
Read more: The perfect road trip itinerary for northern Spain
Tarifa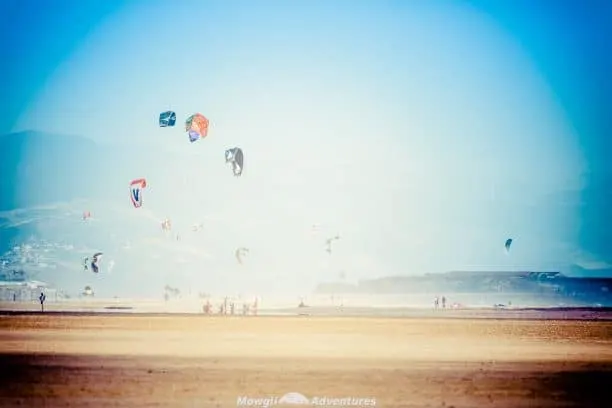 Yes! Tariff gets 2 entries on our list of favourite things to do in Spain! Why? If you're into the great outdoors and fancy kite surfing, Tarifa is the place to go!
Afternoon siestas
It doesn't take long to fall in line with the Spanish pace of life! If you're to truly throw yourself into the Spanish culture, you need to be a late riser and dine out well into the night.
All this demands an afternoon snooze. Taking a siesta is the best way to prepare for the evening's frolics and escape the soaring afternoon temperatures.
Food & Drink
Eating (oh, and drinking) is one of our favourite pastimes! The Mediterranean cuisine is at its best in Spain. This is our number 1 on our list of favourite things to do in Spain.
With so much free tapas, you'll need to have just one more glass of Rioja to go with them. But don't miss out on the other beverages on tap in Spain. Pouring of Sidre, in particular is quite a theatrical performance!
Read more: Alcoholic beverages of Cantabria: Drink like a local
Cultural Delights
Spain's long, turbulent history has left it a tapestry of different cultures. It's beautiful cities are home to an abundance of art, architecture, music and gastronomic delights. Here are our favourite cultural activities to do in Spain.
Alhambra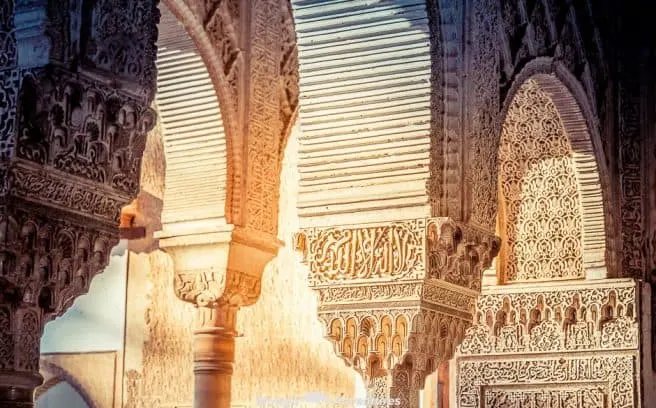 Alhambra is the must see attraction in Granada, Spain. It's a complex of palaces and fortresses dating back as early as the 9th century.
Alhambra is a mystical place and a top cultural and tourist destination. It's even featured in a book as one of the top 1000 places to see before you die!
Gaudí Tour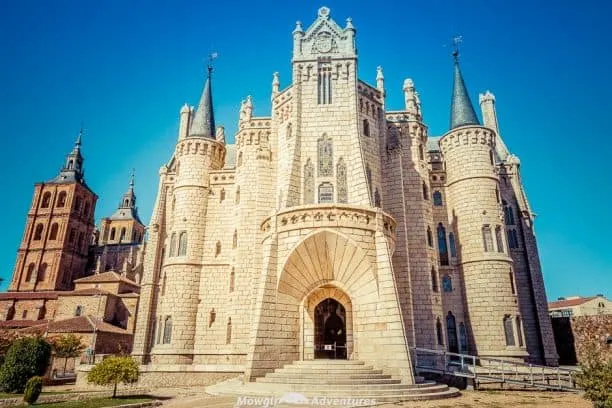 Catalonia, and in particular Barcelona, is best known for the elaborate and unique architectural style of Antoni Gaudí. And yet many miles away, in northern Spain, there 3 buildings designed by the great Gaudí.
One of these is described as the best example of his architectural genius. On our road trip from Spain to Portugal, we took the opportunity to admire all 3 and if you have time we recommend you do to.
It will become one of your favourite things to do in Spain too. I'm in no doubt.
Discover Gaudí: The great Gaudí tour and we're not even in Barcelona
Like it? Pin it!