Gibraltar is anything but a typical destination for the adventurous overlander. Wild camping is not tolerated and there are no off road driving opportunities.
Taking your own vehicle onto the rock may result in you queueing as if you were at some African border and once you're across the airport runway separating the rock from Spain, you'll face narrow streets trying to drive to the top of the rock.
Regardless, we think there are 7 reasons to visit the rock of Gibraltar as an overlander.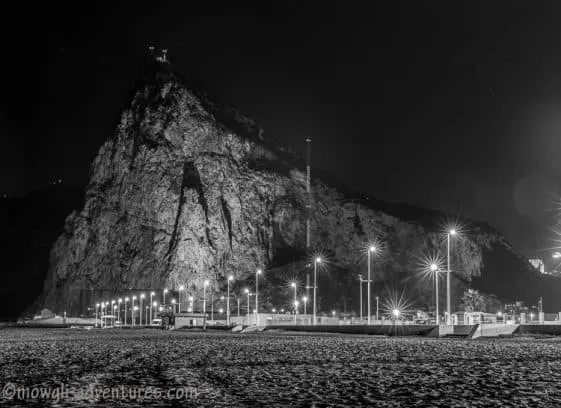 If you're British and have been away from the UK for an extended period
If you're nearby, British and have been away for quite some time, a visit to Gibraltar feels almost like going home. If you're in need of a healthy dose of familiarity then Gibraltar makes a great stop off point. Here's our 7 reasons to visit the Rock of Gibraltar as an overlander:
Morrison's
There's a Morrison's supermarket. That doesn't sound overly exciting I know but when you've been away from home for a considerable amount of time and are craving a tin of Heinz beans or a jar of horseradish sauce, then this is akin to finding Aladdin's cave.
Pubs
There are loads of British pubs on Gibraltar. In need of a pint and a pie? No problem on the rock. There's a pub on every corner.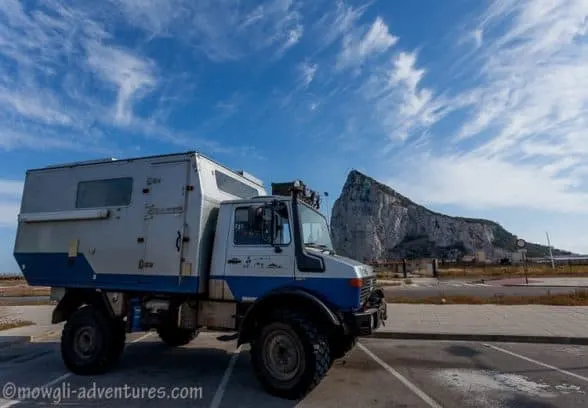 Fish & Chips
Need I say anymore? Probably not but a decent curry house would be good.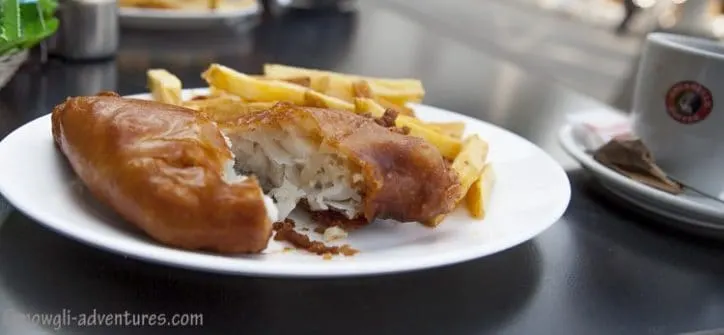 English language
Our language skills are pretty lame at best and meeting people on our travels that speak English fluently is a rare find.
On Gibraltar, English is the main language and it's like being on holiday being able to converse fully with those we meet.
You'll hear Spanish being spoken too, as well as the unusual sounding tongue of Gibraltarian.
High Street shopping
I hate shopping. Any kind of shopping. However, sometimes it's essential and being able to walk into a store I'm familiar with, allows me to get the deed done in the shortest time possible.
If you like browsing, as Graham does, then Gibraltar has a typically British High Street, although none of the shops are boarded up with to let signs outside.
You'll find all the household names such as Marks & Spencer's, Next and BHS and plenty of British banks.
Nostalgia
In Britain these days, policemen on patrol are a rare sight indeed but throw your mind back to the days where a pair of Bobby's with their helmets proudly balancing on their heads would walk the streets and give the kids a clip behind the ear if they stepped out of line.
Well apart from the child abuse, that's exactly what you'll see in Gibraltar.
Along with red telephone boxes and post boxes. Even if you've just left the UK, you're likely to have a nostalgic feeling.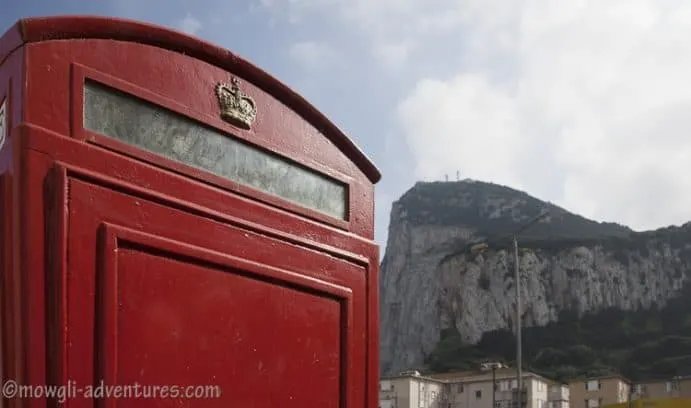 Cheap Fuel
It's worth driving your vehicle onto Gibraltar. Diesel is currently 59p per litre which is a little more expensive than Morocco and much cheaper than Spain.
I don't need to tell our British readers that this is half the price as in the UK. Ask yourselves the question!
If you're not British (or an overlander)
Well if you're not British, Gibraltar is a little piece of Britain in a far better climate. There's a big rock to climb, caves to visit and some rather naughty Barbary Apes that'll be happy to steal from you.
There's a really lovely marina area with plenty of wealth on display, fine dining restaurants and a few casinos to gamble away your hard earned dib dob (that's Mowgli language for any currency that isn't the Great British Pound).
I'm not convinced there's enough to do here for more than a day though. Just as well it's a 5 minute walk across the runway to Spain.
Overlander Tips for Gibraltar: wild camping isn't tolerated on the rock, although we have heard of a couple that managed to park overnight in a carpark without being challenged.
There is a camperstop at the Real Balompedica stadium on the Spanish side of the border about 5 minutes to the east of immigration control. There's limited wifi, chemical toilet disposal but no water. Costs €3 per night.
Like it? Pin it!