A few kilometers from the lively, built-up city of Puerto Montt, Chilean Patagonia shows its hand in the wonderful Alerce Andino National Park.
So many people driving the Carretera Austral don't even bother to visit. But their loss is your gain.
Hike forest trails in complete solitude, stroll through dense forest, and picnic at crystal clear lakes.
Whether you're looking for a day trip from Puerto Varas or Puerto Montt, on a Carretera Austral road trip, or exploring Chile's Route of Parks, Alerce Andino National Park should be on your itinerary.
Visiting Alerce Andino National Park is a magical way to begin exploring this part of coastal Patagonia.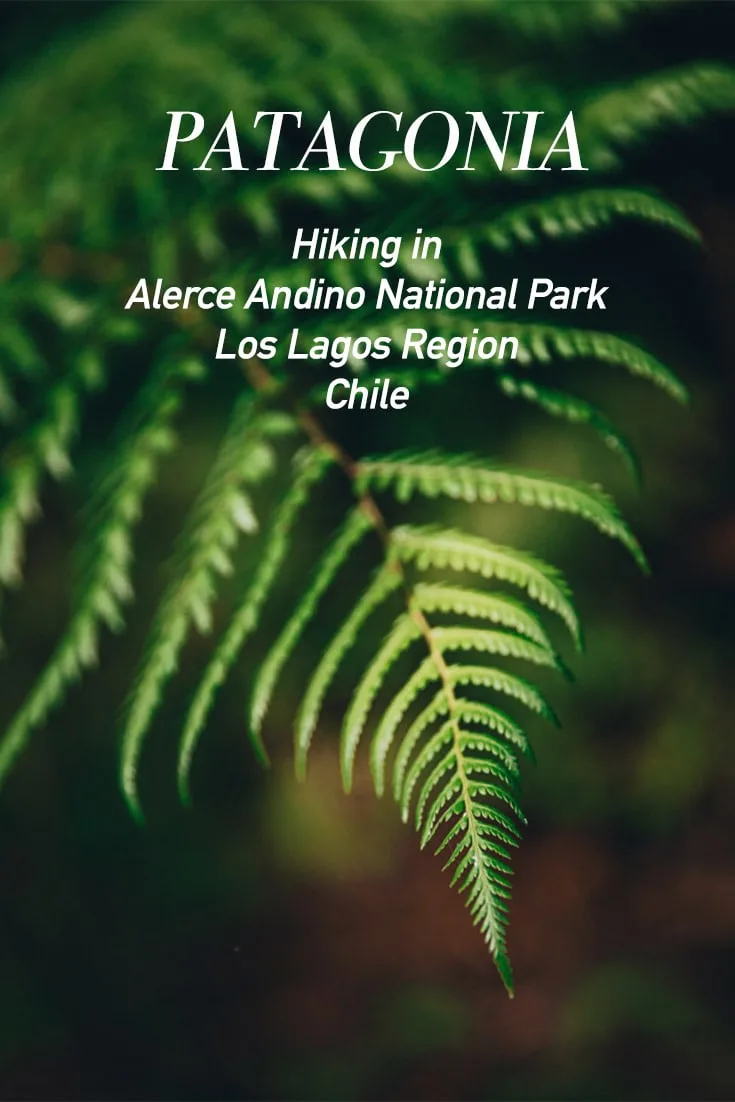 History of Alerce Andino National Park
In the Los Lagos Region of Chile, in northern Patagonia, Alerce Andino National Park (Parque Nacional Alerce Andino is Spanish) covers almost 40000 hectares of dense forest.
Opened in the early 1980s, the National Park serves to protect the endangered Alerce tree.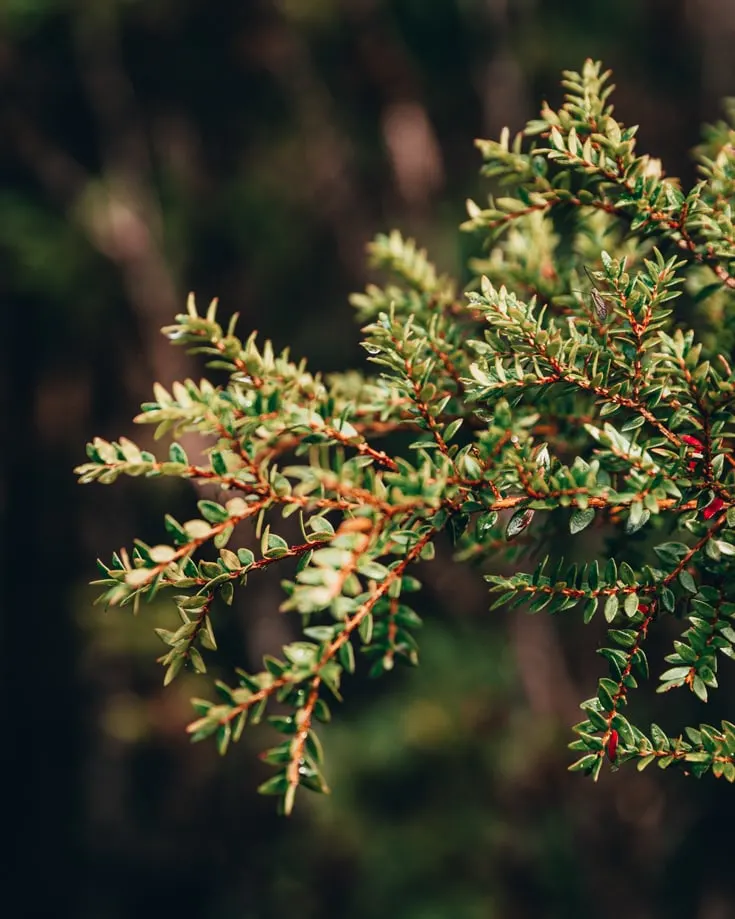 Enormous trunks of up to to 5 meters in diameter support their 60 meters height. The largest known living tree is right here in Alerce Andino National Park.
Alerce Milenario, as it's known, has a trunk over 4 meters wide, over 60 meters tall, and is over 3600 years old.
Walking Trails in Alerce Andino National Park
There are 2 entrances to Alerce Andino National Park, and both have a series of hiking trails.
Sargazo Sector
The Sargazo Sector is the northernmost entrance.
There are 4 trails here, and all can easily be done in 1 day. You can hike the Los Ulmos, Laguna Sargazo, and Alerce Milenario trails together, about 6 kilometers in total from the Ranger's office.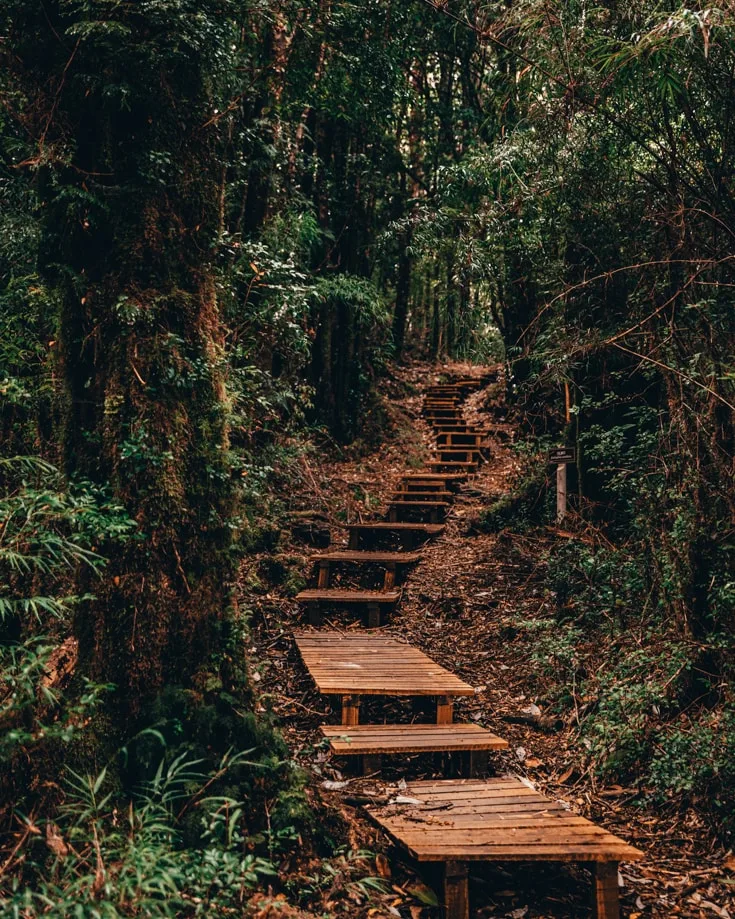 Satisfy your inner twitcher with tremendous birdwatching opportunities on the Ulmos Trail. We spent ages watching a pair of Magellanic Woodpeckers hammering away in the trees.
A wooden walkway and suspension bridge climbs to a sublime viewpoint of the stunning Laguna Sargazo, surrounded by abundant forest ferns.
And a steep staircase leads up to an Alerce tree said to be over 2500 years old. Incredible!
There's another hike here too. A tough 10 kilometers each way to Laguna Fria. It's currently closed as the trail is in bad condition but hopefully, CONAF will use some of the entrance fees to improve it.
A little way outside of the park entrance, the Huillifoten trail is an easy hike. It affords captivating views of the native forest and the Chamiza river valley.
When we visited at the end of summer, the river was low so we could stand on the gargantuan boulders usually submerged by the cascades.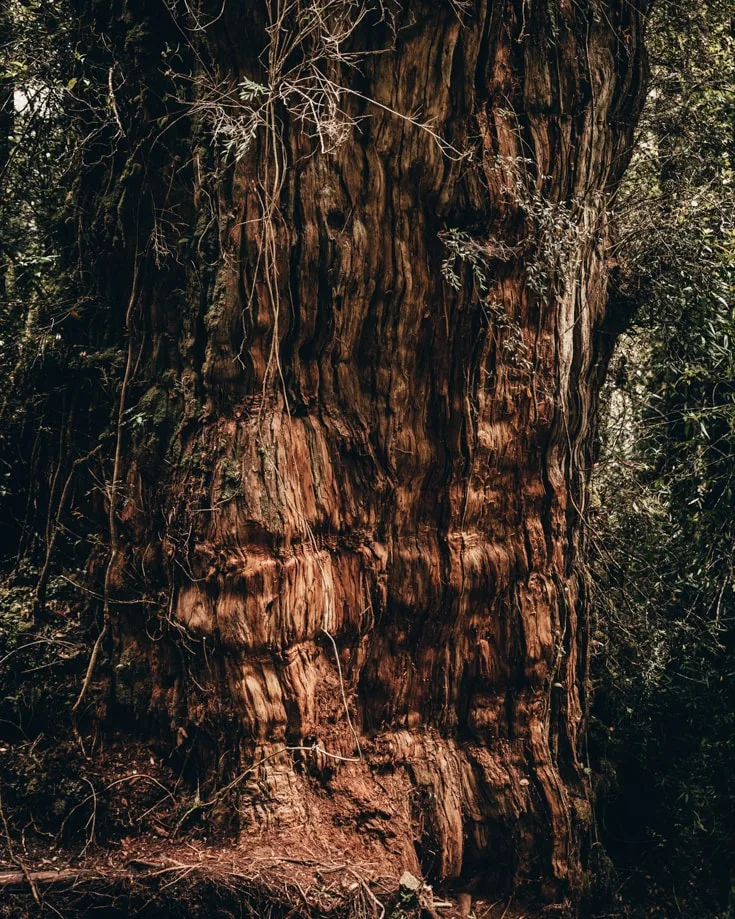 Chaica Sector
From the southern entrance in the Chaica sector of the park, you can walk another 4 hiking trails.
The El Encanto, Los Canelos and Salto Río Chaica and Alerce Milenario Trails are open year round. Short and easy, visitors can easily stroll through these is a few hours.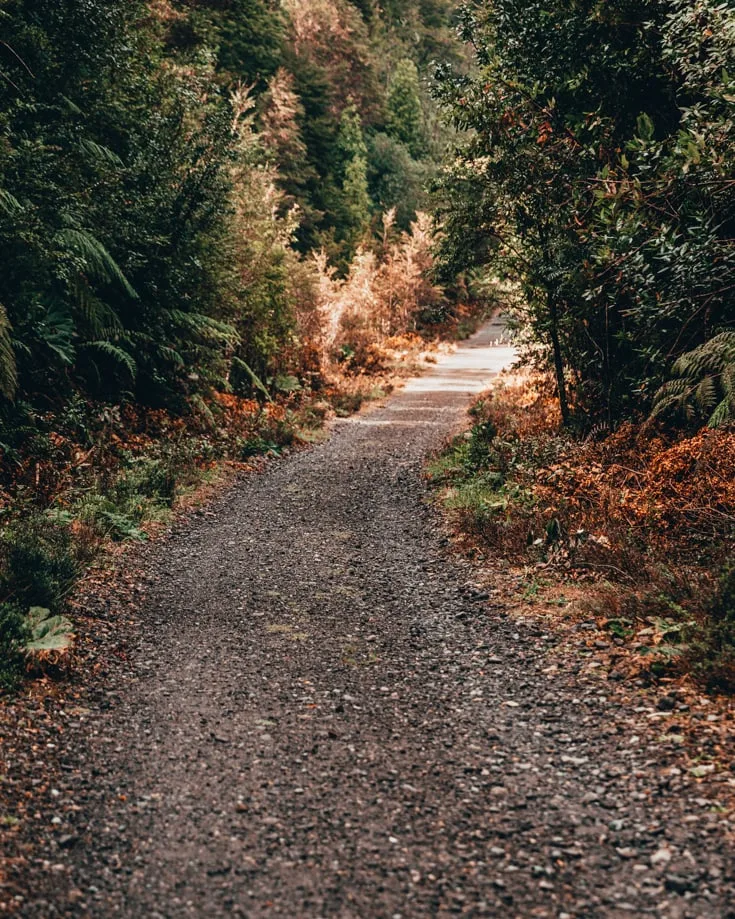 The most spectacular hike is the Laguna Chaiquenes and Triangle Trail but sadly for us, only open in the summer so we missed it by a few weeks.
You can download the GPS co-ordinates for each of the walking trails from the official Rutas de los Parques website.
When To Go
While the park is open year round, not all the hiking trails are.
If you want to take advantage of all the hikes on offer, especially the longer treks, the summer months are the best time to visit Alerce Andino National Park.
But of course, Patagonia can be visited all year round so don't be put off the rest of the time.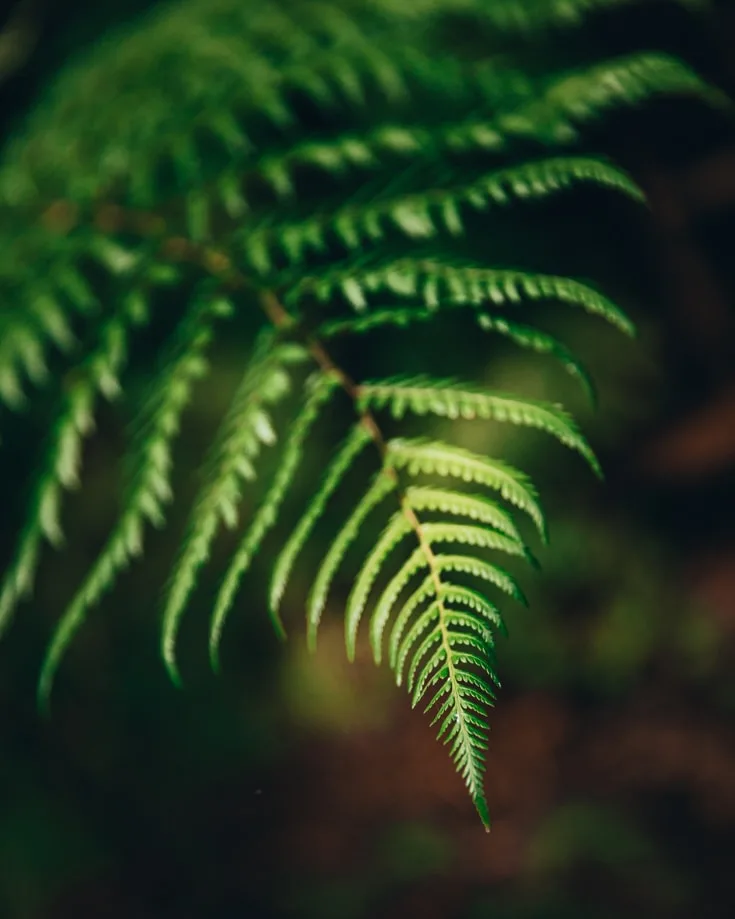 How to Get to Alerce Andino National Park
No buses run to the Alerce Andino National Park entrances. To visit, you'll need to book a tour (try this organized tour to Alerce Andino National Park from Puerto Varas) or your own transport.
You can hire a car in Puerto Montt or Puerto Varas if you need to.
To get to the Correntoso and Sargazo entrances of Alerce Andino National Park, follow Ruta 7 south from Puerto Montt.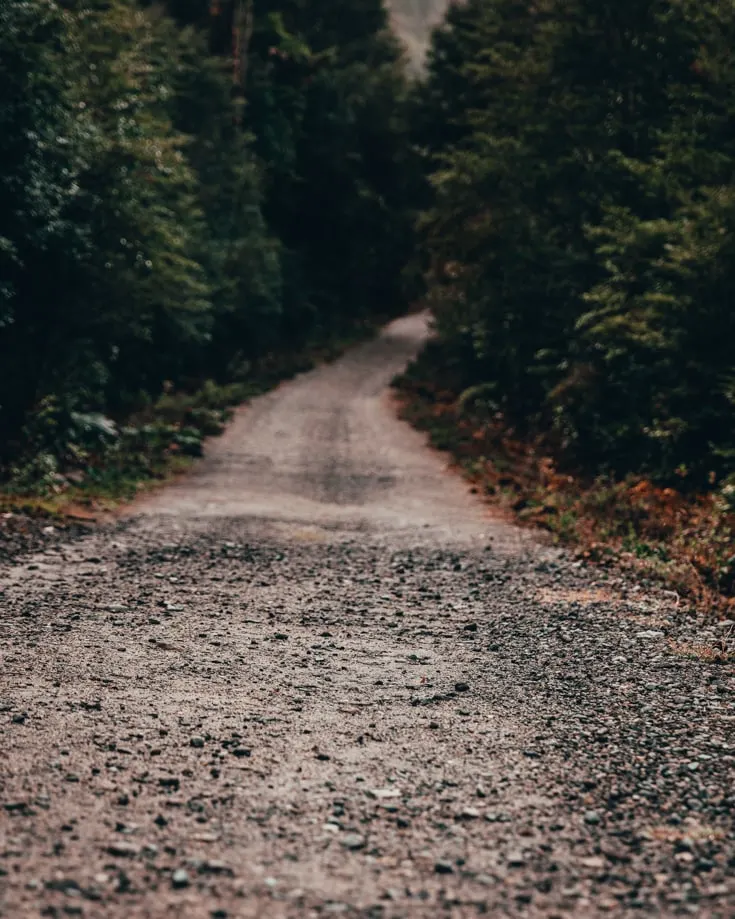 When you reach a bridge crossing the Chamiza River, turn left onto the V-65. Before you cross the bridge, not after.
Follow the road for a little less than 20 kilometers and turn right where the tarmac ends. This gravel track takes you to the Sargazo entrance, passing the Correntoso Sector on the way.
To reach the Chaica Sector, continue on Ruta 7 towards Lenca. Before you cross the Lenca Bridge, turn left onto V-701. The park entrance is about 7 kilometers along the track.
Opening Times
The park opens at 9 am all year round.
During the summer, the park closes at 6 pm, and entry is allowed up to 4 pm. During the winter, entry is permitted only until 2:30 pm.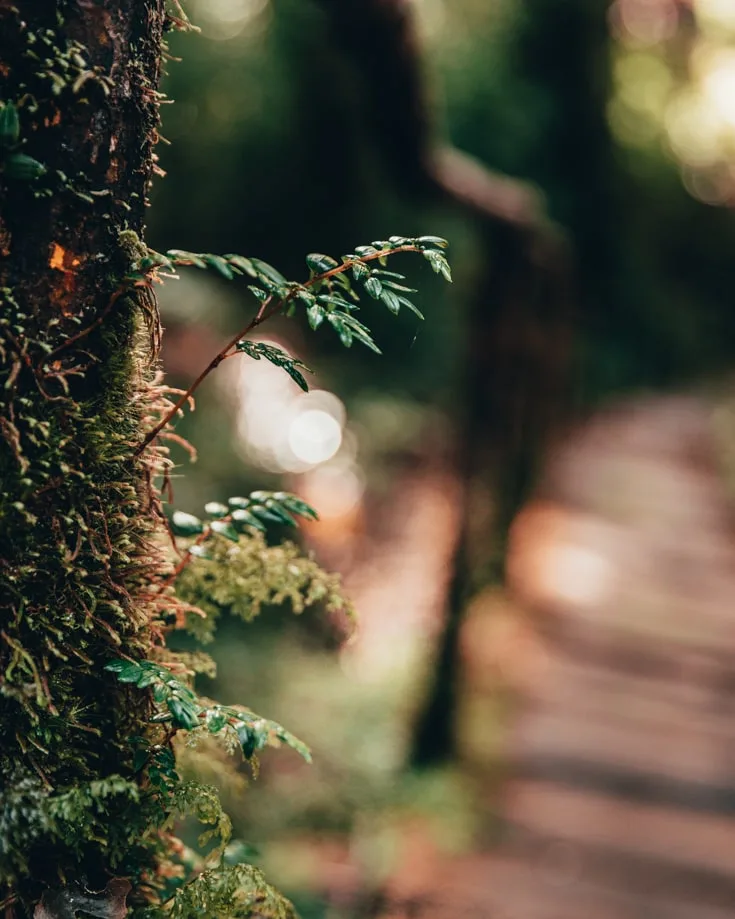 Entrance Fee
Park entry costs $2500 CLP for Chileans and $5000 CLP for foreigners. At the time of writing, the exchange rate means this is GBP £4.97 or US $5.89 for foreigners.
Tickets are only valid for 1 day though. As it's unlikely you'll be able to get to all the hikes in the park in 1 day, you'll need to pay the admission fee each day you enter.
Where to Get Supplies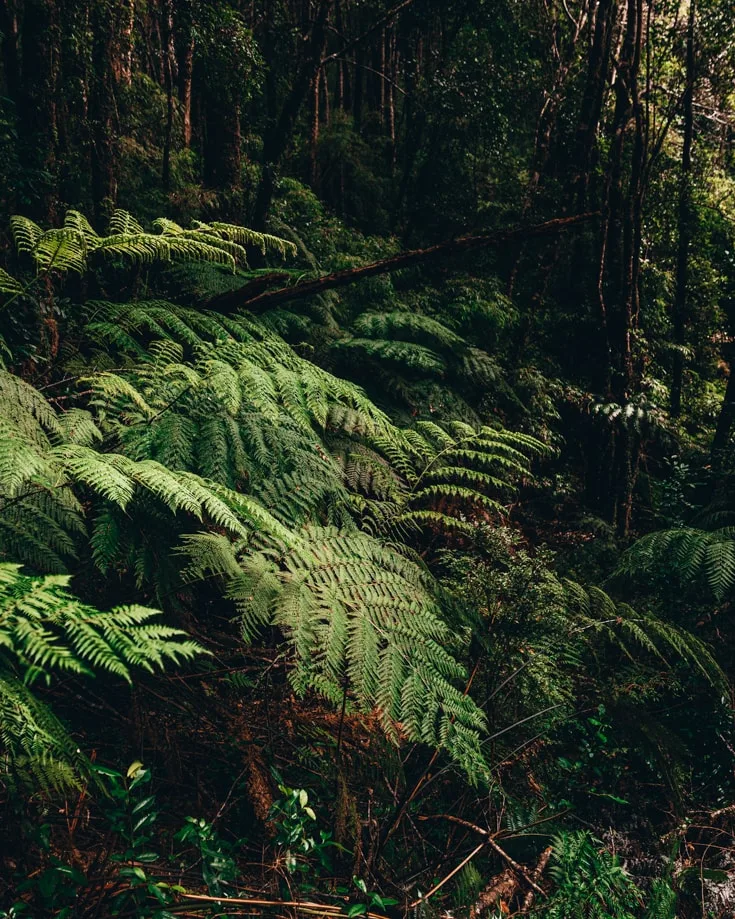 There are no villages in Alerce Andino National Park so you need to arrive prepared for however long you want to stay.
If arriving from the north, get all the cash and supplies you might need from Puerto Montt.
There's a couple of small convenience stores on Ruta 7 along the coast but don't expect anything fancy or well-stocked.
Hornopiren is the nearest town of a notable size to the south for basic supplies, some 90 kilometers and a couple of ferry rides away. There's an ATM there too.
Parque Nacional Alerce Andino Camping
There's a couple of campsites within Alerce Andino National Park run by CONAF.
Facilities are basic – cold showers and drinking water – but no electricity or wifi. At the time of writing, pitches are 5000 CLP per person. Check on iOverlander offline for their exact locations.
Other than that, you'll find some makeshift signs for camping in the gardens of a few homes along Ruta 7. Again, facilities will be basic and (we think) expensive for what you get.
Other Accommodation Near Alerce Andino National Park
When you click on links to various merchants on this site and make a purchase, this can result in this site earning a commission. As Amazon Associates, we earn from qualifying purchases. For more info, please check our disclosure page.
Other than camping, there are no accommodation options within the national park. Hotels and cabanas are concentrated along Ruta 7, the coast road from Puerto Montt to Lenca.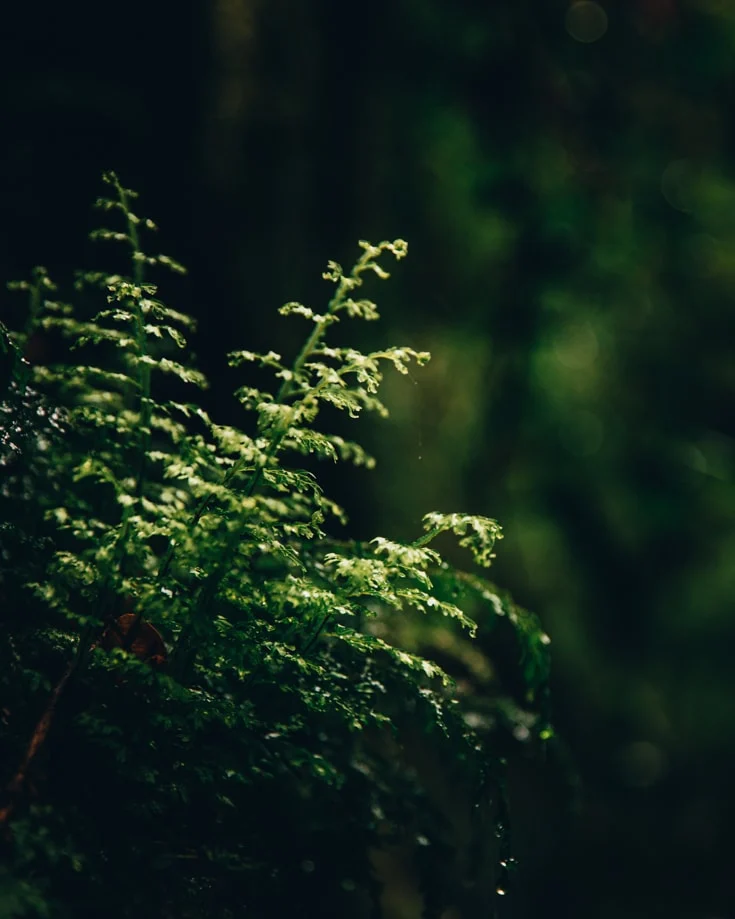 Here's a couple of options we've handpicked for you.
Cabañas Agua Viva
Only 20 minutes from Puerto Montt, a stay here is a perfect home from home. With great sea views, perfectly equipped for self-catering, it even has a barbecue to use.
Don't forget to bring a bottle of Carménère!
Check the latest prices and availability here.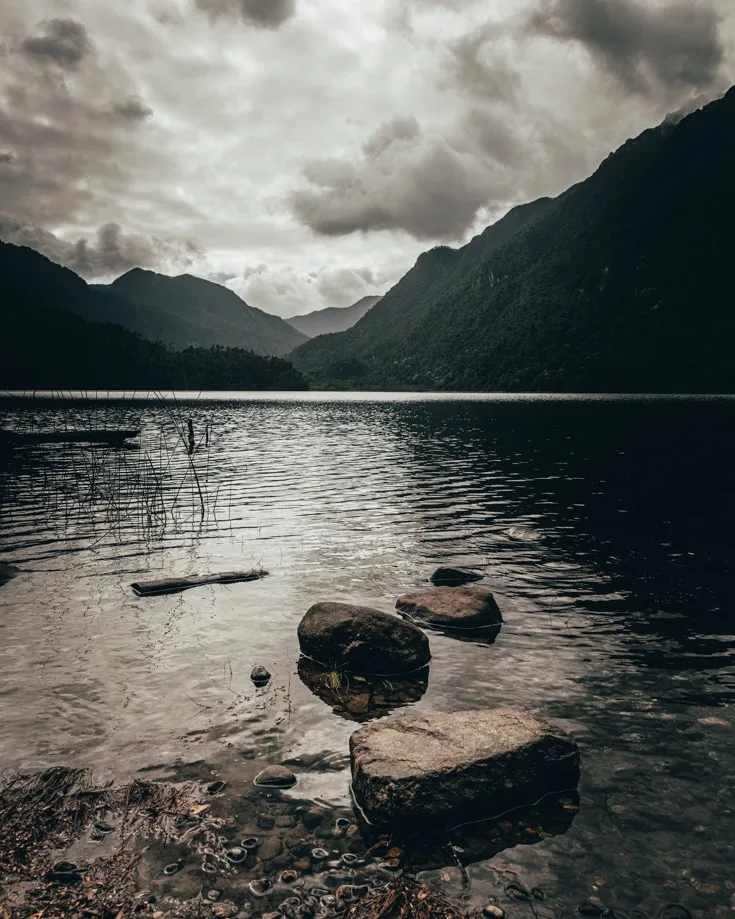 Cabañas Lenca Carretera Austral
With cozy, equipped cabins, Cabañas Lenca Carretera Austral is ideal for travelers without their own transport.
With an airport shuttle service, they arrange guided tours of nearby Chiloe Island or Osorno volcano. They offer transfers into Alerce Andino National Park to begin a day of hiking too.
Check the latest prices and availability here.
Hostels
If you'd prefer more budget accommodation, make sure to check out Hostelworld for their latest rates and availability.
Other Places to Visit near Alerce Andino National Park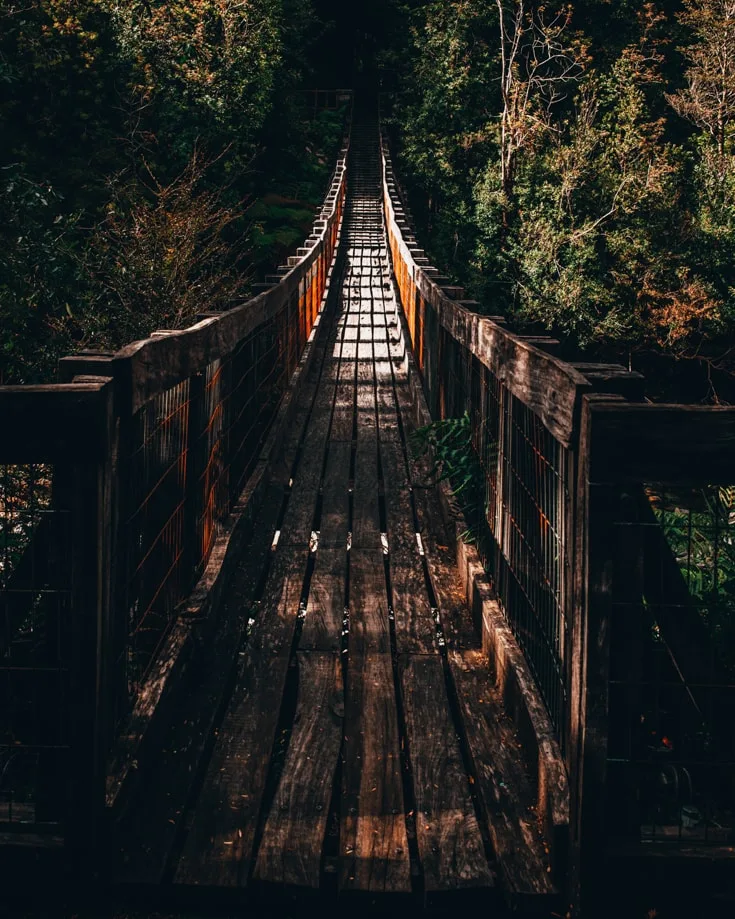 Hornopiren National Park – the next stop southbound on the Ruta de los Parque or Route of Parks.
Puerto Varas – a picturesque German-influenced town on the shore of Lake Llanquihue, flanked by 2 volcanoes.
Pumalin Park – one of our favorite national parks in Patagonia. Just getting there is an incredible adventure from here!
Chiloe Island – catch a short ferry from Puerto Montt to what we think is the Anglesey of Chile.
Drive the Carretera Austral – one of the world's most extraordinary road trips. If you're in Alerce Andino National Park, you've already started this!
The Argentinian Lake District is a stone's throw from Alerce Andino National Park. Visit Villa La Angostura or better still, drive the impressive Ruta de los Siete Lagos (7 lakes route) to San Martin de los Andes.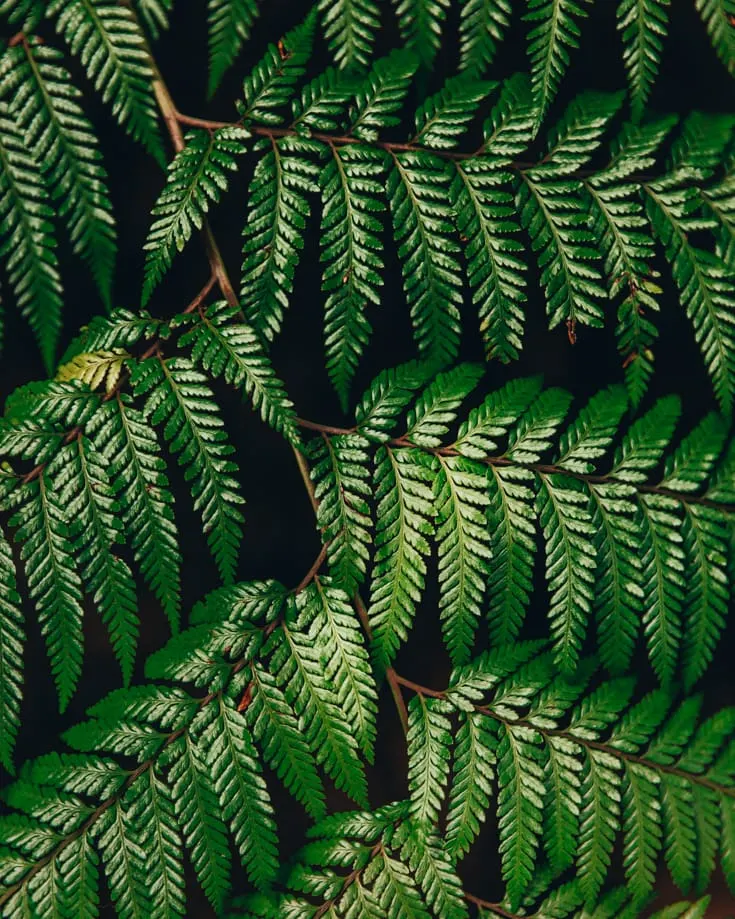 What to Pack
The weather in Patagonia is notoriously unpredictable. Regardless of the forecast, always expect at least a little rain.
We've published a complete Patagonia packing list covering everything you need when planning your trip to Patagonia.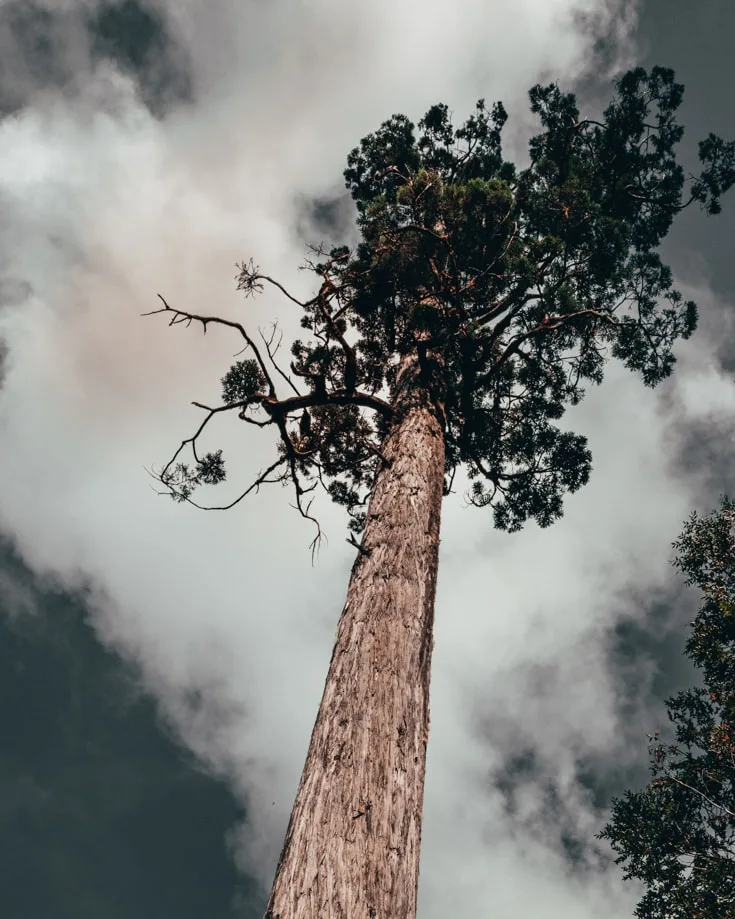 The things from that list essential for visiting Alerce Andino National Park are: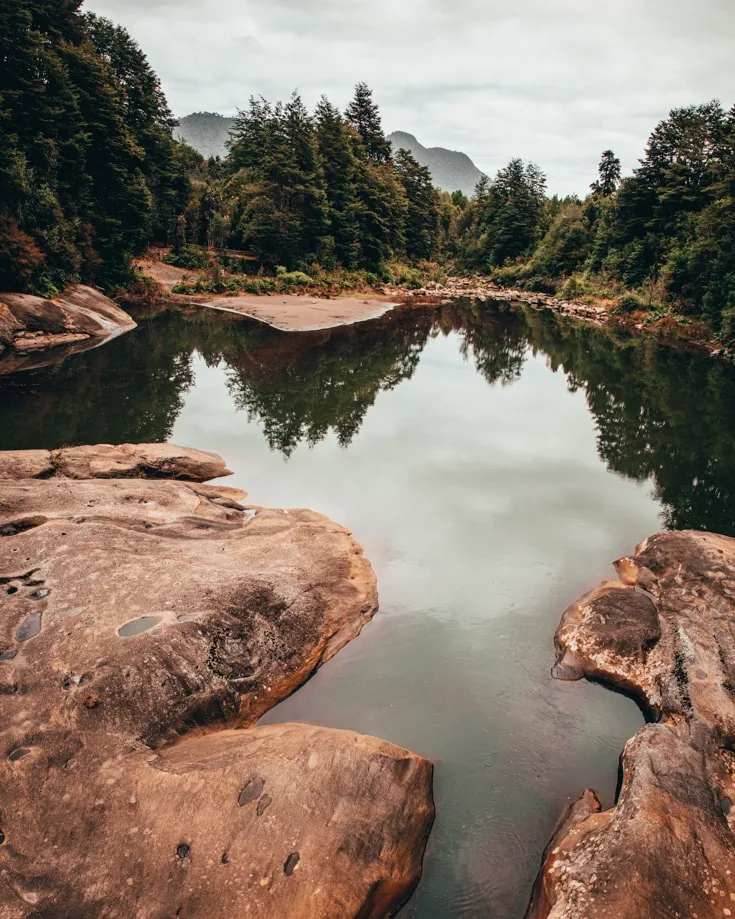 Travel Insurance
If you can't afford a travel insurance policy, you can't afford to travel.
If you don't know where to start, take a look at our guide of mistakes to avoid when choosing your insurance cover.
We've also written a detailed guide of the 3 travel insurance companies we recommend for long term travel insurance.
Whatever you do, don't leave home without appropriate travel insurance for your trip.
Patagonia Travel Tips
Important tips and resources for planning an incredible trip to Patagonia, based on our extensive experience traveling through the entire region.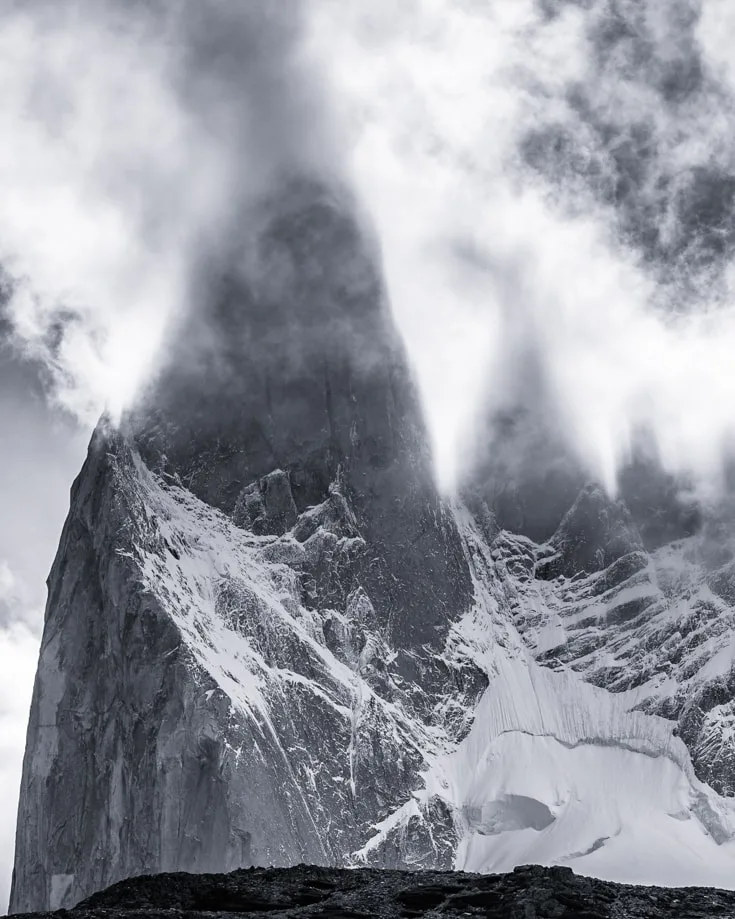 Useful Resources
Top Tips
Find the best time to go to Patagonia for the things you enjoy.
For flights into Patagonia from Buenos Aires or Santiago, we use Skyscanner to find the cheapest seats. Better still, if you're planning a long-term trip, ship your camper van to South America as we did!
Plan a rough itinerary with an idea of how long you'll stay in each place. But be flexible – Patagonia will get under your skin, and you'll wish you had more time. Get a copy of the Moon Patagonia travel guide to help you plan your itinerary.
If you want to explore Patagonia in a rental car, make sure to book in advance, especially if you travel between December and February. Get free comparison quotes with rentalcars.com.
For mapping and navigation, we use Maps.Me. Click the link to download it to your mobile device.
Check out our extensive and still growing guides to Patagonia for more information on both Chilean and Argentinian Patagonia with places to go, things to do and see & loads more.
To check on bus schedules and the latest ticket prices, here's a list of the companies running services in Patagonia:

Bus travel throughout Argentina, check with Omnilineas.
Big Sur has a timetable of cross-border journeys such as Puerto Natales to El Calafate.
Buses Fernández runs services in southern Chile.

For ferries through the Chilean fjords and to navigate parts of the Carretera Austral, use Navimag and Naviera Austral.
Book your accommodation in advance, at least for the first destination. For hotels, use booking.com. For apartments, use Airbnb and get a discount on your first booking. For free camping, use the iOverlander app offline.
Try to learn Spanish or at the very least have some basic phrases. English is widely spoken in the major tourist towns in the south, like El Calafate, El Chalten, and Puerto Natales. Everywhere else, you'll need some basic language skills to get the most out of your trip.
Reserve your tours and activities in advance with Viator and Get Your Guide.
Get your rucksack ready with our definitive Patagonia packing list.
Don't leave home without your travel insurance. Take a look here at 3 companies offering good travel insurance for long-term travel or adventurous trips like this one.
Go have the adventure of a lifetime!
Like it? Pin it!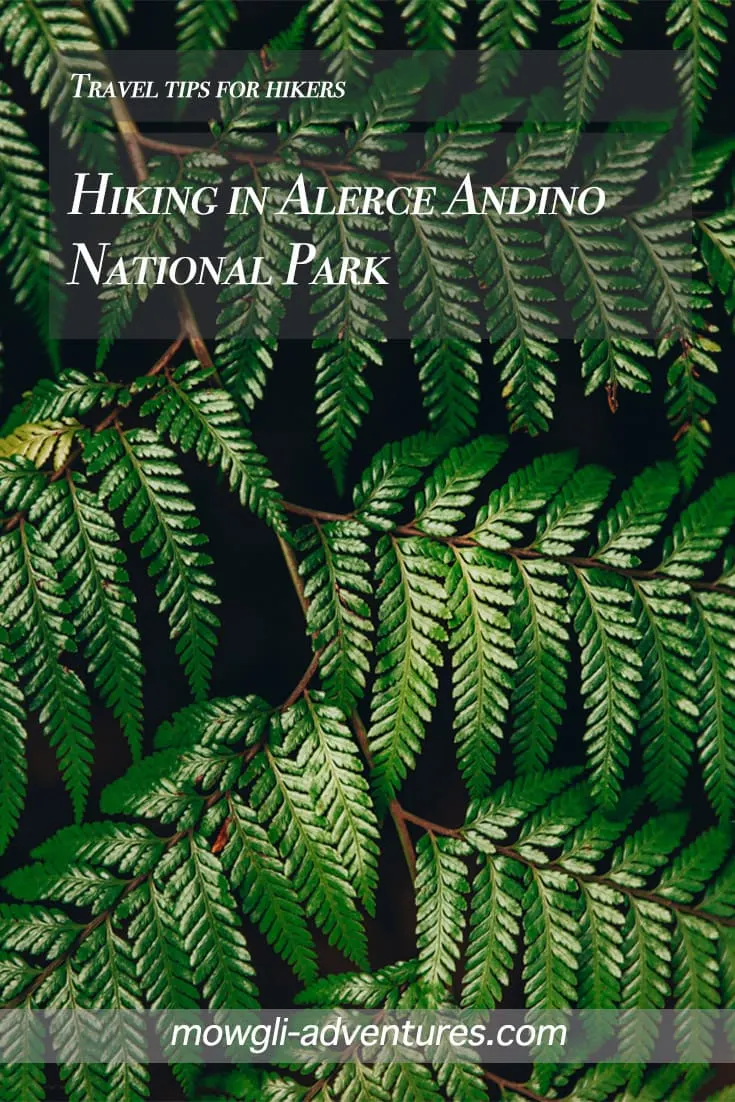 .