Antarctica is the windiest, wildest and most isolated continent on Earth. An alien landscape with no trees, barely any plants and 30 million cubic kilometres of ice all set amongst every shade of blue imaginable.
Antarctica travel is more accessible now than ever, yet still less than 50,000 people visit each year. It's not even somewhere people used to live.
The remoteness of the seventh continent is evident when visiting the Antarctica on an expedition cruise. It's a hostile environment, difficult to reach and there's nobody around except you, your fellow passengers and expedition crew.
Don't miss the opportunity to have an early morning coffee on deck while your ship sits at anchor in a calm bay. The silence that engulfs the landscape as the sunrises and the night retreats is nothing short of magical.
---
This is the route we took on our expedition to the Falkland Islands, South Georgia and the Antarctic Peninsula. Each blue marker represents an area we visited either by a shore landing, zodiac cruise or ship's cruise.
For more detail, click here or on the image to open it in Google Maps.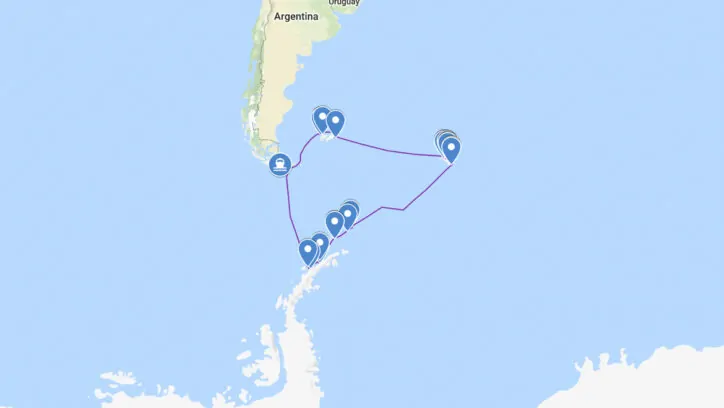 ---
Essential reading before you go to Antarctica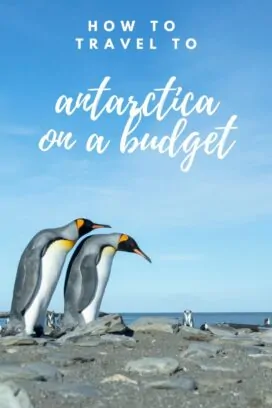 Do you want to visit Antarctica but can't afford it or want to save money?
Here's how you can travel to Antarctica on a budget and save thousands with a last minute deal.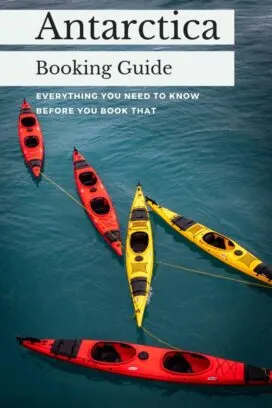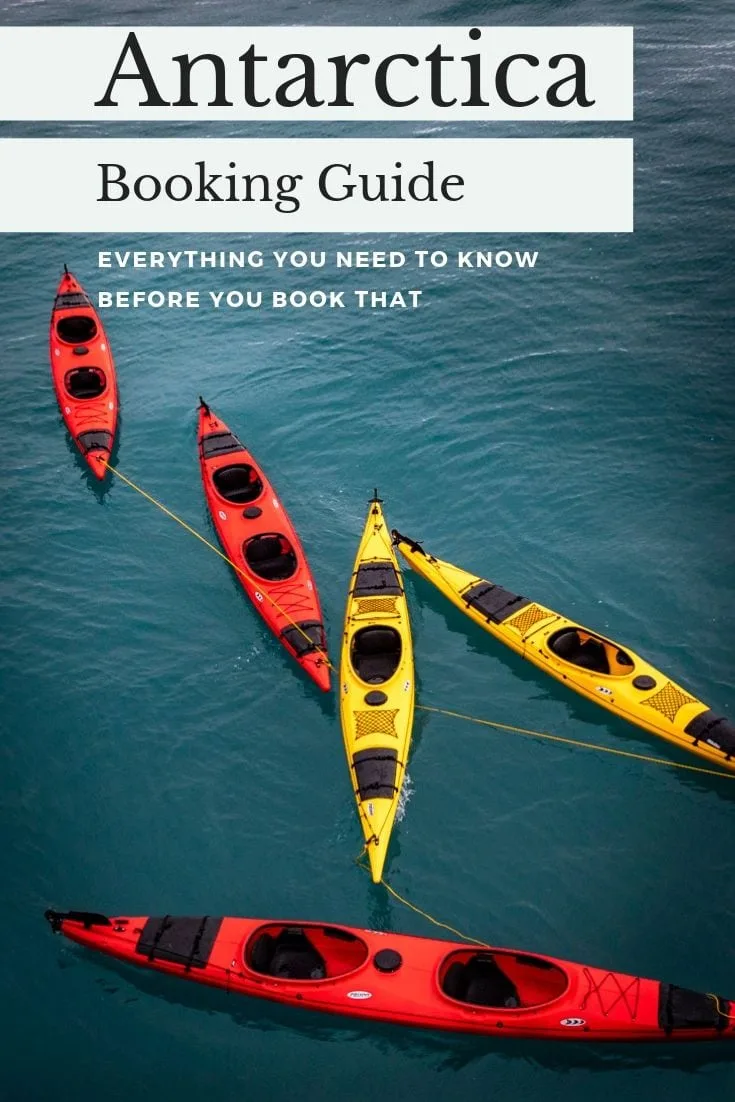 Planning a trip to Antarctica can be overwhelming. Here's a simple guide on everything you need to know before you book.
Includes what time of year to visit, itineraries, how much it costs, how to choose an expedition company and what size ship to choose.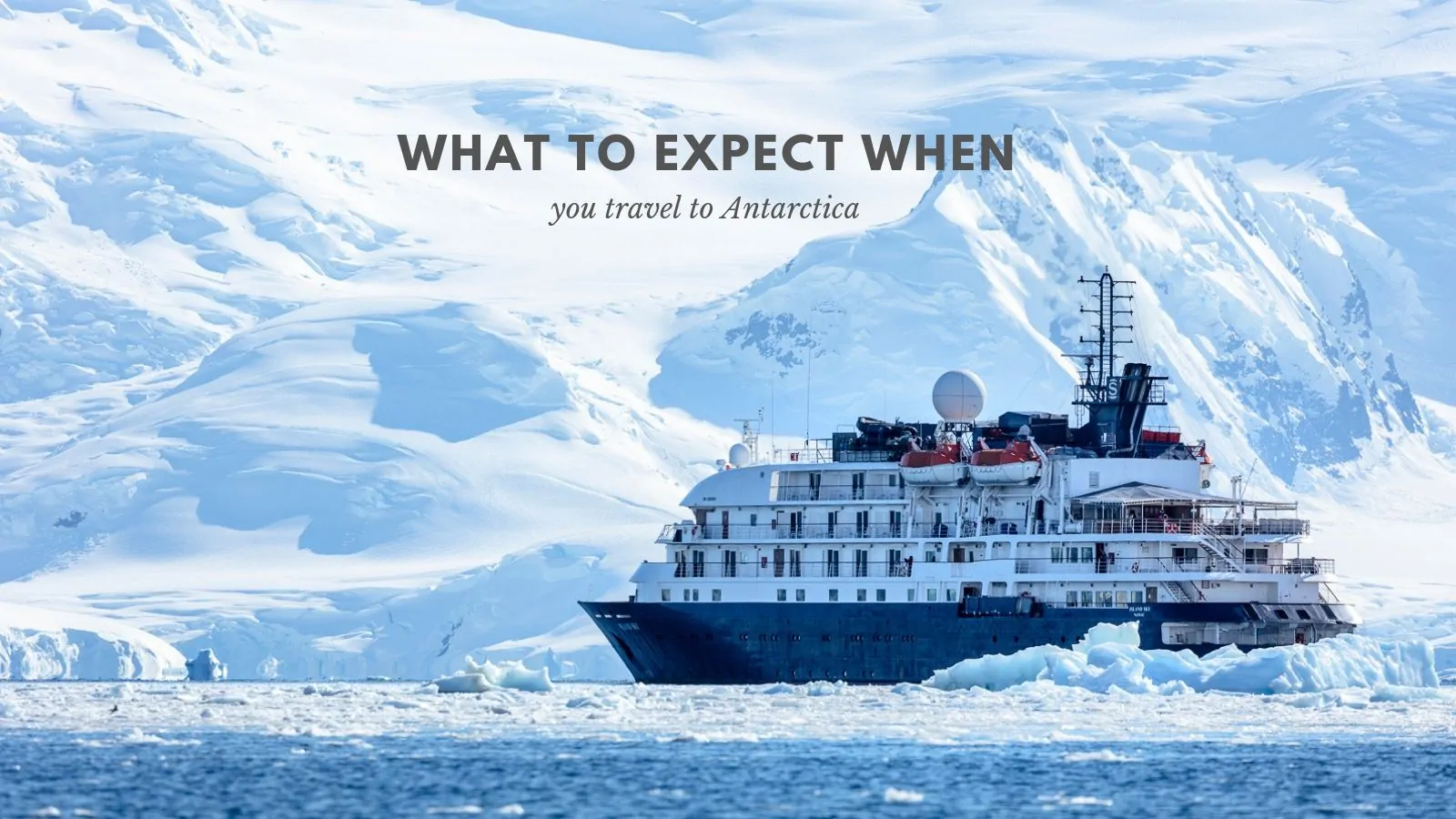 A polar expedition is unlike any other kind of travel adventure. And if you're wondering what to expect when you travel to Antarctica, you're in the right place.
Here's everything you can begin to expect when you travel to the Antarctica. From the food, the shore excursions, biosecurity, incredible wildlife encounters and so much more.
But a word of warning. You will want to book after reading this!
---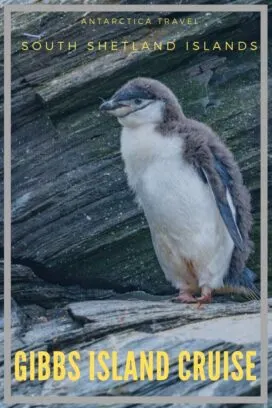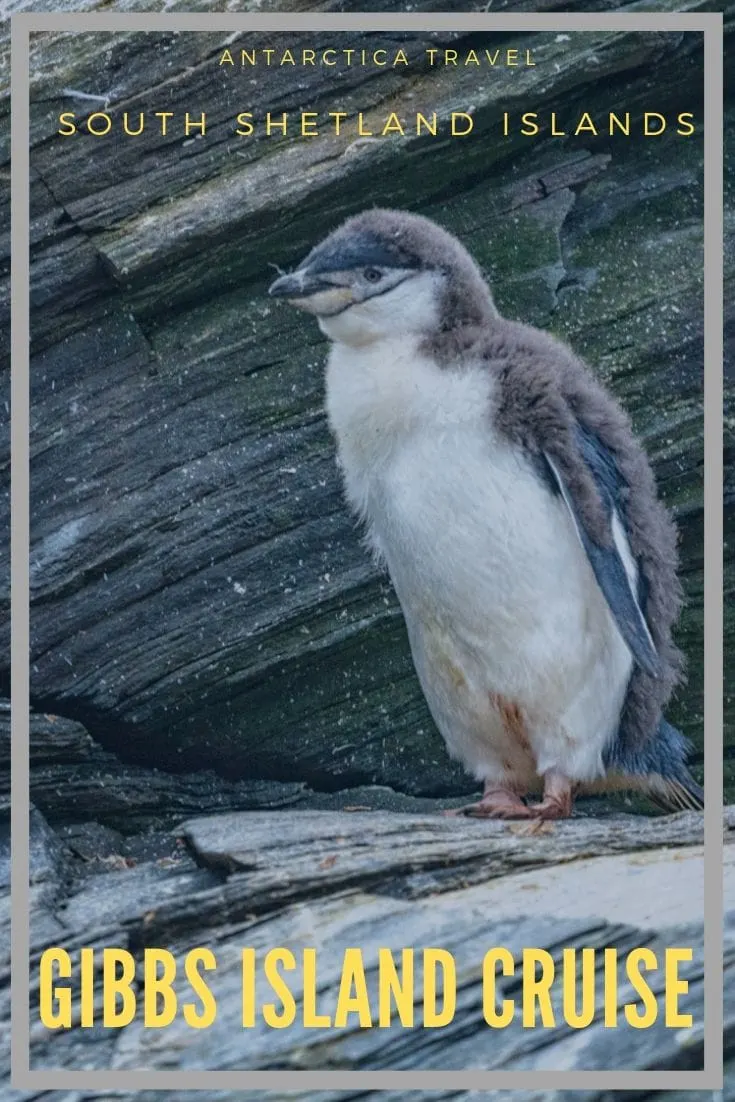 Do you know how many amazing things there are to do on an Antarctic cruise?
Here's one of many landing excursions you can have on Gibbs Island in the South Shetlands Islands.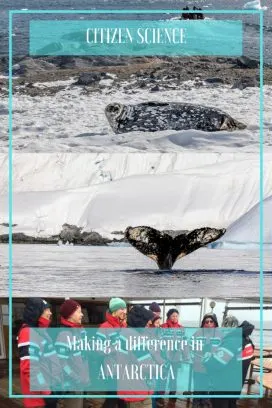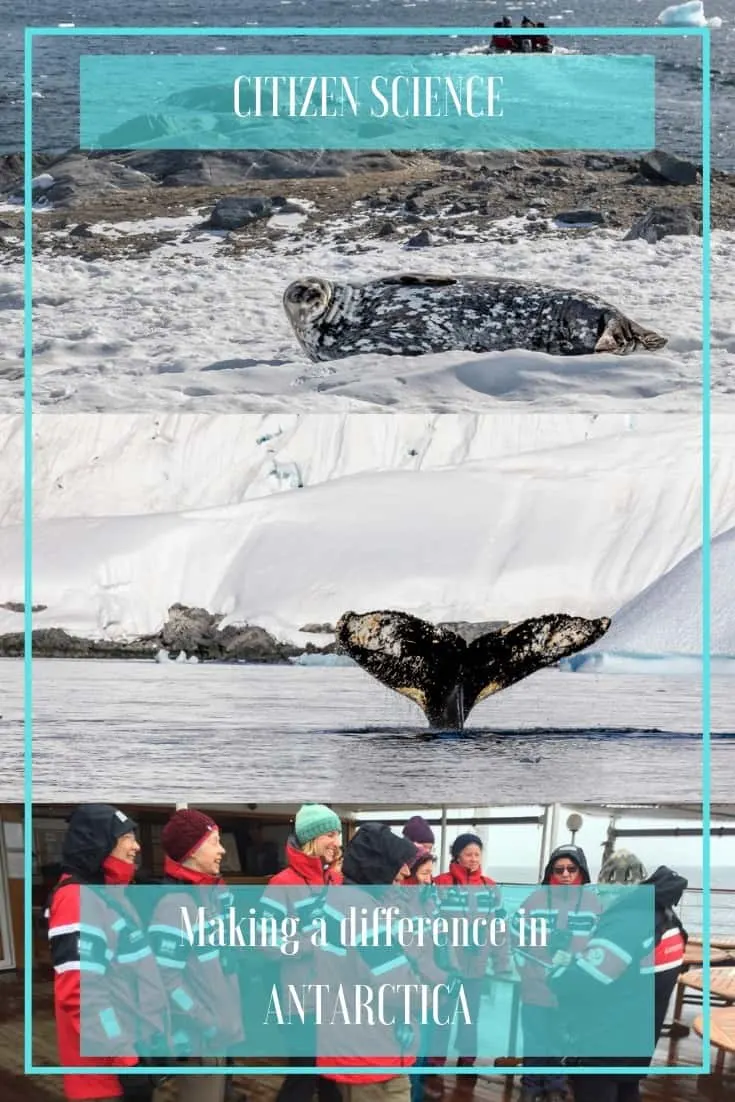 What better way of helping to make a difference than participating in scientific research while you travel in Antarctica?
Learn more about how we got involved with Citizen Science projects in the Antarctica and how you can too.
---
Books to read before your Antarctica expedition
As the last unpopulated continent, Antarctica is the white continent and full of mystery. With tales of failed expeditions, miraculous escapades and remarkable achievements, the Antartica conjures up a vision of faraway, hostile lands.
For polar adventurers heading to the Antarctica, brushing up on the region's history and learning a little about the wildlife too will add an even greater depth to your epic journey.
The harrowing tale of British explorer Ernest Shackleton's 1914 attempt to reach the South Pole, one of the greatest adventure stories of the modern age.
In August 1914, polar explorer Ernest Shackleton boarded the Endurance and set sail for Antarctica, where he planned to cross the last uncharted continent on foot. In January 1915, the Endurance became locked in an island of ice. Thus began the legendary ordeal of Shackleton and his crew of twenty-seven men.
This work is a guide to the wildlife of the Antarctic continent, the Southern Ocean and all the subantarctic islands.
It covers all aspects of Antarctic ecology and includes a detailed identification guide to the birds and mammals found in this largely unspoilt region.
The Worst Journey in the World recounts Robert Falcon Scott's ill-fated expedition to the South Pole. Apsley Cherry-Garrard—the youngest member of Scott's team and one of three men to make and survive the notorious Winter Journey—draws on his firsthand experiences as well as the diaries of his compatriots to create a stirring and detailed account of Scott's legendary expedition. Cherry himself would be among the search party that discovered the corpses of Scott and his men, who had long since perished from starvation and brutal cold.