A country of mammoth proportions, it's little wonder Argentina has no less than 46 National Parks and nature reserves.
From the high Andes in the north to the end of the world in the south, Argentina's National Parks cover pretty much every landscape imaginable.
Ice fields, mountain passes, glaciers, wetlands, wildlife spectacles and natural wonders. It's all covered.
Many of the parks are listed as UNESCO World Heritage Sites, something Argentines are rightly proud of.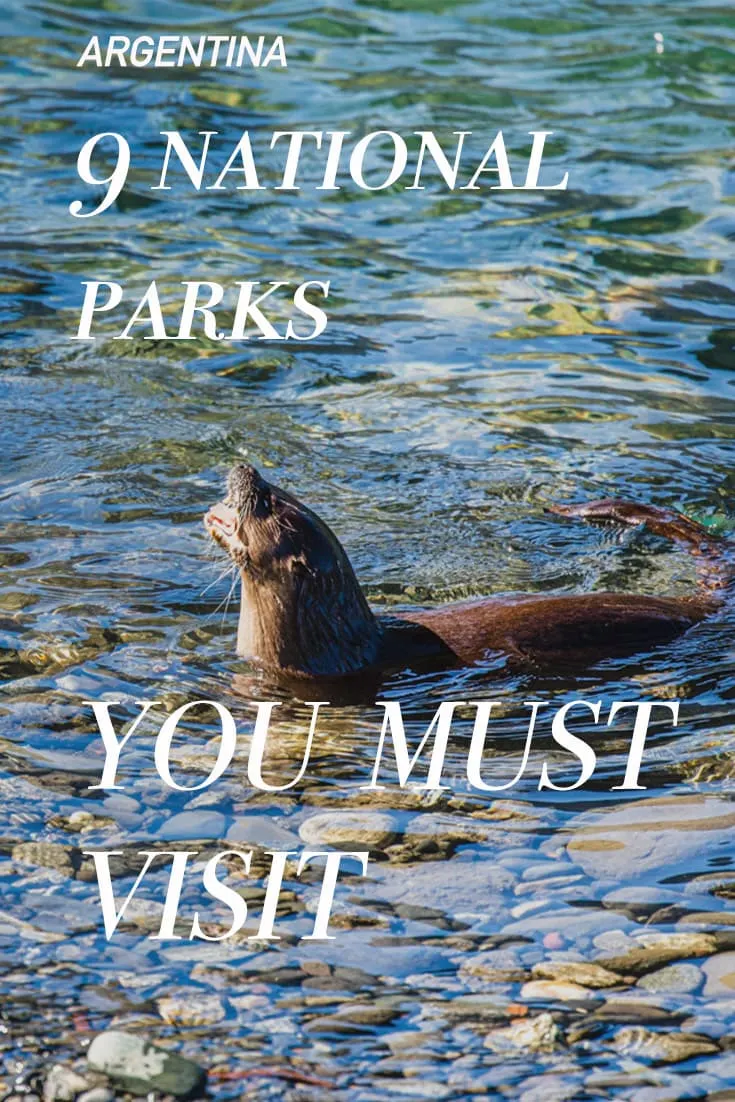 Argentina National Parks
Here's a few of our favourite Argentina National Parks to add to your South American bucket list.
A guide to Argentina's National Parks
The Administracion de Parques Nacionales take care and maintain Argentina's National Parks.
Every park has onsite rangers, knowledgeable about the area and passionate about protecting it for future generations.
For every park we've visited in Argentina, our interactions with the rangers and the educational information provided, enhanced our experience. They do such a marvellous job.
Camping in the National Parks of Argentina
It's possible to camp in many of Argentina's National Parks, often for free.
Facilities tend to be basic.
Bathrooms and (often cold) showers, fire pits, overnight parking spots, a place to pitch a tent and often covered barbecue areas are all any nature loving camper need though.
Admission to Argentina's National Parks
Many of Argentina's National Parks and reserves are completely free to visit.
For the few parks with an entrance fee, they tend to have exceptional value for money, world class facilities and cater for thousands of visitors.
For example, entrance to both the Argentinian side of Iguazu Falls and Perito Moreno Glacier is a mere ARG $800 (about US $9 or GBP £8).
On our list of Argentina's National Parks above, we only paid to enter Iguazu National Park, Los Glaciares (and then only Perito Moreno Glacier – the rest of the park is free) and Tierra del Fuego National Park.
All other parks on our list were free.
For the latest admission fees, check on Argentina National Parks website.
Like it? Pin it!