This is the only Argentinian Patagonia travel guide you need from a couple who've just spent 5 months exploring the region.
Travel in Patagonia, Argentina is a unique experience and more than lives up to expectations. We loved every minute of our journey.
We've created this guide to Argentina's Patagonia guide to help fellow travellers prepare for their own unforgettable road trip in the southern reaches of South America.
You'll find key information here as well as links to our articles to help you plan your route.
You'll discover the unmissable spots, guides to important practical information to know before you set off and plenty of photos to make you realise how Argentinian Patagonia really is as diverse and beautiful as everyone says.
Why visit Argentina's Patagonia?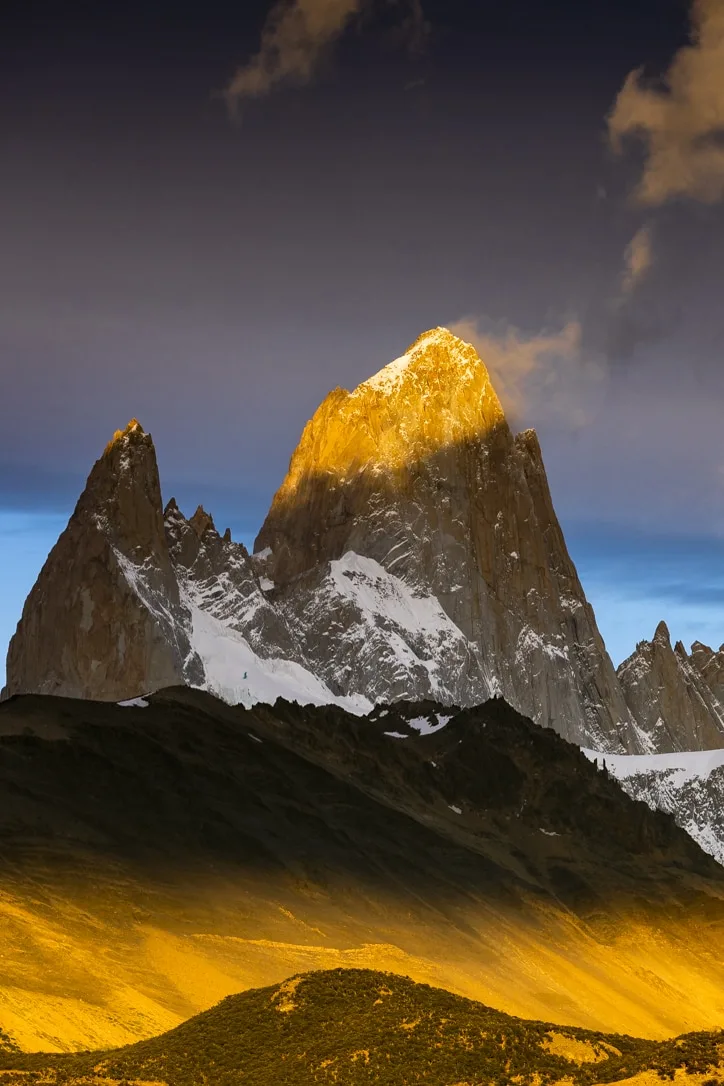 The very name of Patagonia conjures up images of adventure. The jagged peaks and shards of Patagonia's infamous Fitz Roy beckon hikers.
The glacier fed rivers seemingly split mountains apart. Snow capped volcanoes reflect on the surface of deep blue lakes.
Millions of wild lupins line the banks of ice cold rivers, running so clear they're almost unreal. And the wind! The brutal westerly winds can take you off your feet.
Patagonia covers over a million square kilometres of Chile and Argentina to the southern tip of South America.
With vast distances, extreme climates and spectacular highlights throughout, it's a phenomenal destination. Yet in 5 months travelling around Patagonia we still feel we didn't see it all.
If you have much less time, please don't try to fit it all in. Choose an area, maybe 2 and absorb them well.
Travel is far more rewarding when you slow down.
Where is Patagonia on a map?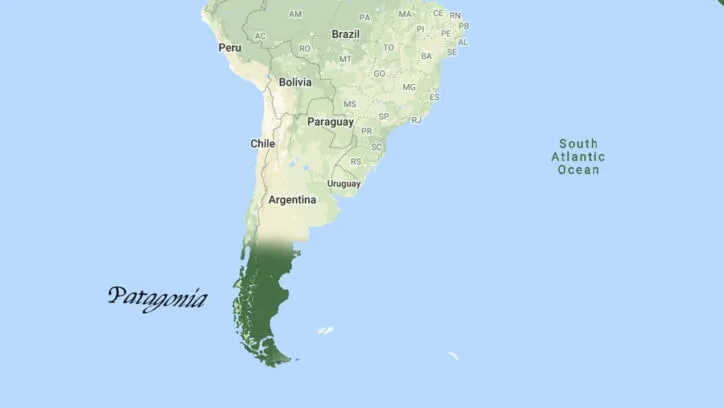 Patagonia covers the southernmost regions of South America.
It spans Argentina and Chile from about Puerto Montt (Chile) and San Carlos de Bariloche (Argentina) all the way down to Cape Horn, the southernmost tip of South America.
The region has coastlines on the Southern Ocean, the Atlantic and the Pacific too. If you want to travel further south from here, you'll need to sail 1000 kilometres to Antarctica.
How to get to Argentina's Patagonia
Patagonia is a long way from most places so the majority of travellers arrive by air. Where you're coming from, will determine how long it takes but it's not as long as you might think.
Choose which country you arrive in carefully based on your chosen Patagonia itinerary if you need to book an onward flight. Flights between Chile and Argentina are really expensive!
Look for the cheapest flights on Skyscanner here.
Of course, if you're anything like us, you'll do as we did and drive to Patagonia.
It's not as crazy as it sounds either. We've met many travellers doing exactly the same and we highly recommend it if you can afford the time.
We shipped our camper van to South America from Europe in 2018 and haven't looked back since.
Flying to Patagonia from the UK and Europe
For people travelling from the UK and Europe, flights to Patagonia will take a while.
You can fly from London to Buenos Aires direct or to Madrid then the direct to Santiago.
The long haul flights take around 13 hours. If you travel during the austral summer, the time difference is only 3 hours so jet lag won't be too much of a drama.
Flying to Patagonia from the USA and Canada
If you're travelling to Patagonia from northern America, flights can take up to 15 hours.
On the upside, there's virtually no time difference. Latam Airlines have regular direct flights to Santiago and Buenos Aires from Los Angeles, New York and Miami.
What's the best way to explore Argentina's Patagonia
You'd need to travel around 3000 kilometres from Bariloche in the north to Ushuaia in the south to cover the entire length of Argentina's Patagonia.
And that doesn't even take into account diversions to see some of the major sights. We drove about 7000 kilometres during our 5 month trip.
So you see, getting around the whole of Patagonia involves extreme distances.
Yet despite its reputation of being an inhospitable region, it's surprisingly easy to get around Patagonia.
Self driving
Patagonia lends itself perfectly to self-drive holidays.
The roads are far better than you might expect in both Chile and Argentina and there's little traffic to contend with.
Half the fun of getting around Patagonia by road is the magical views along the way.
You'll undoubtedly stop A LOT to take it all in. It's hard to beat stopping when it suits you, making a cup of tea and soaking up yet another pinch yourself perfect landscape.
We have our own vehicle with us but we've met many, many travellers on shorter Patagonia itineraries who have hired a car or camper van. There's a few popular camper van companies.
Make sure to check out our guide to driving in Argentina and our detailed article on driving in Patagonia for lots of tips and advice.
Wicked Campers and Soul Vans
Regardless of how you travel around Patagonia, you'll see Wicked Camper camper vans everywhere.
They're popular and their vans are painted so bright, it's hard to miss them.
That said, their vans may not suit everyone and some of the ethics of the company could be seen as questionable. Some articles we've read give pretty scathing reviews.
Nevertheless, we saw more Wicked Campers than any other rental vehicle so they're doing something right.
If you don't fancy a vehicle covered in brightly painted, sometimes offensive slogans, try out Soul Vans instead.
Car Hire
For car hire, we recommend using a comparison site. For us, Auto Europe is by far the best, and our first choice, every time. They even do camper van rentals!
Bus
There's plenty of bus companies operating in Argentina. It's cheaper to book in advance from bus stations in cities and towns or online with Recorrido and Bus Sur.
For really long journeys (and there's a lot of them in Patagonia), try booking a comfortable reclining seat and travelling overnight. It'll save you a few dollars and won't eat into your valuable vacation days so much.
For a full list of Argentinian bus companies, visit Omnilíneas.
Plane
Flying between destinations is a great way to cover the north and south of Patagonia and by-pass the vast pampas region.
To save on costs, try to take internal flights only. Tickets between Chile and Argentina are fiercely expensive.
LATAM airlines fly from Santiago to Puerto Montt and Punta Arenas several times a day. There's regular flights between Puerto Montt and Punta Arenas too.
Argentinian flights operate from Buenos Aires to Ushuaia 5 times a day and Rio Gallegos, Bariloche and El Calafate 3 times a day. Click here to start your search for flights in Patagonia.
Hitchhiking
If you're on a super tight budget, hitchhiking is an option. It's quite common in Patagonia, not just for travellers but for locals too. Just be careful and consider your personal safety first.
What's the best time to visit Patagonia?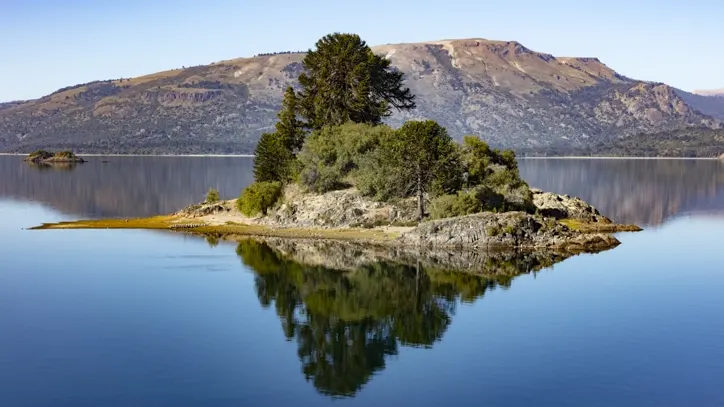 Because Patagonia is so vast, the weather so varied and available activities so diverse, the best time to visit will depend on the type of adventure you want.
Generally speaking, the best time to visit Patagonia is during the southern hemisphere's spring and summer – November to March.
Accommodation and tourist services tend to open for the tourist season as early as October. Although further south, it could be as late as December.
The peak hiking season is from December to February so if you want to enjoy those hikes in Fitz Roy and Torres del Paine without hundreds of other people, think about travelling during the shoulder seasons in November and April.
Check out our definitive guide to the regional seasons to find the best time to visit Patagonia.
Packing for Patagonia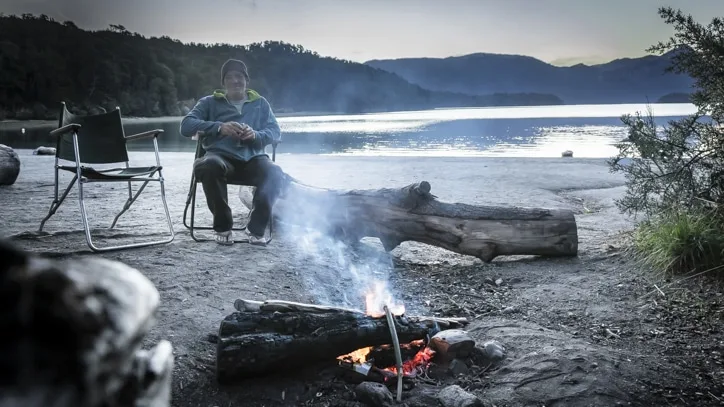 The one thing that's constant about Patagonia is the temperamental weather. We hiked Fitz Roy in January in glorious sunshine.
A month later we had to wait out a snow storm in Chile's Torres del Paine before we could hike.
Then in April, we sunbathed in San Martin de los Andes in the Argentinian lake district. All this makes packing a bit of a challenge.
The key to packing well is in layers of clothing. Check out our complete Patagonia packing list to help you prepare for your trip.
If you plan on hiring a car too, gearing up for car camping will save you a money and open up many more sleeping options too.
Check out our full guide to all travel money in Argentina before you go.
What is there to do in Patagonia, Argentina?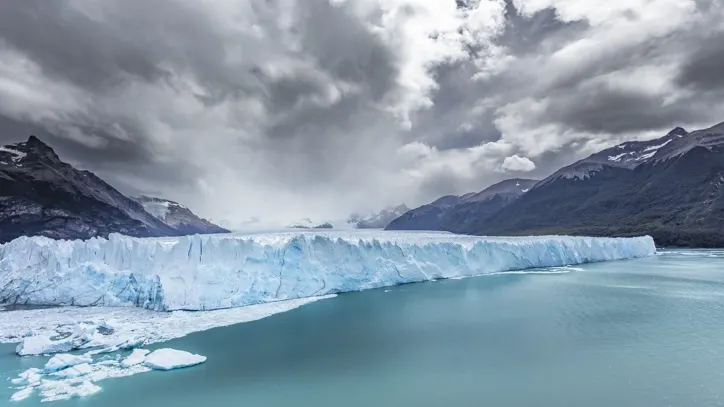 From hiking in the Fitz Roy Massif to watching tower block size icebergs fall from Perito Moreno Glacier, spotting Southern Right Whales breach of the coast of Valdes Peninsula, indulge in afternoon tea at a Welsh café and drive to the end of the World, Argentina's Patagonia is incredibly diverse.
If you're on a tight schedule, you won't be able to see or stop at everything along the way so make time to at least see the things you love.
For example, if hiking is your thing, don't miss Fitz Roy. If marvelling at turquoise glaciers floats your boat, Perito Moreno is a must seet. If wildlife encounters excites you, the east of Argentina's Patagonia is a haven for marine mammals and a terrific place to spot penguins too.
Our advice is to spend a decent amount of time researching activities and sights in the area. Start here with our list of highlights of Argentinian Patagonia.
Add the things you love to your itinerary but keep it flexible. You'll thank us for avoiding a fixed itinerary after!
Tips for planning your Patagonia itinerary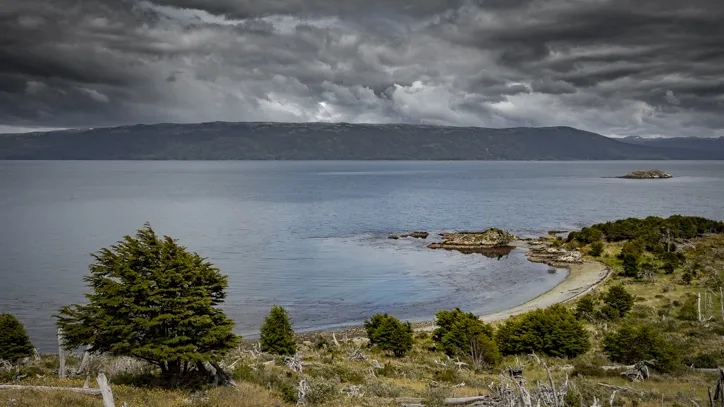 Here's a few tips to help you plan the perfect Patagonia itinerary for you and a few things you need to know too.
Prioritise your bucket list
Before you choose a Patagonian itinerary, decide on your must see points of interest and mark them on a map.
Depending on how much time you have, it may not be feasible to do it all so you'll need to prioritise.
In our opinion, the worst thing you can do is rush Patagonia. It's one if the most wonderful places in the world and flitting between big ticket tourist spots just to grab a photo doesn't in any way do the place justice.
If you only have a short time to spare, do a small area and do it well.
Take your time, explore the wilderness, pick wild lupins for your camp table and drink unfiltered glacier water from the rivers. You're going to love Patagonia!
Patagonian road conditions are ok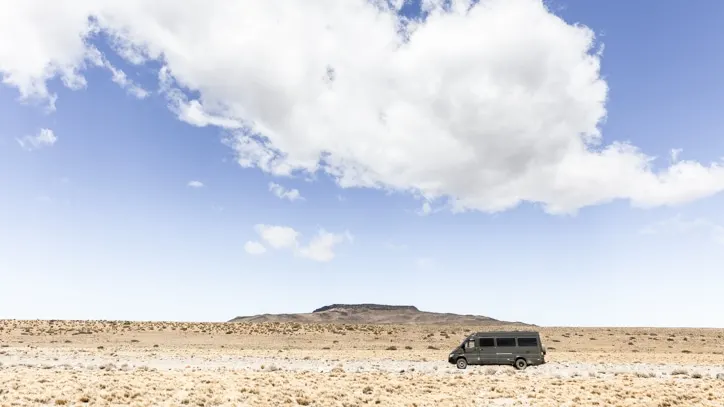 Many people think Patagonian roads are so awful you must be either mad to drive on them or a 4×4 is essential.
Let's dispel that myth right off the bat.
The roads are ok and the vast majority of them are completely drivable in a 2 wheel drive.
Some roads are gravel and they tend to be good hard gravel roads.
They can be corrugated and some parts worse then others making for a rather bumpy ride.
Choose your line and take your time.
Paving the roads throughout Patagonia is an ongoing project so you'll often meet some road construction.
A few parts of the Carretera Austral in Chile can be quite slippery after heavy rains. Just check with the locals before you set off.
If there's no one around to ask, take your time!
A guided tour isn't necessary
Guided tours aren't necessary.
When you arrive in each town, visit the ranger's office and tourist information office. They'll provide all the information you need to explore Patagonia at your own pace.
Getting fuel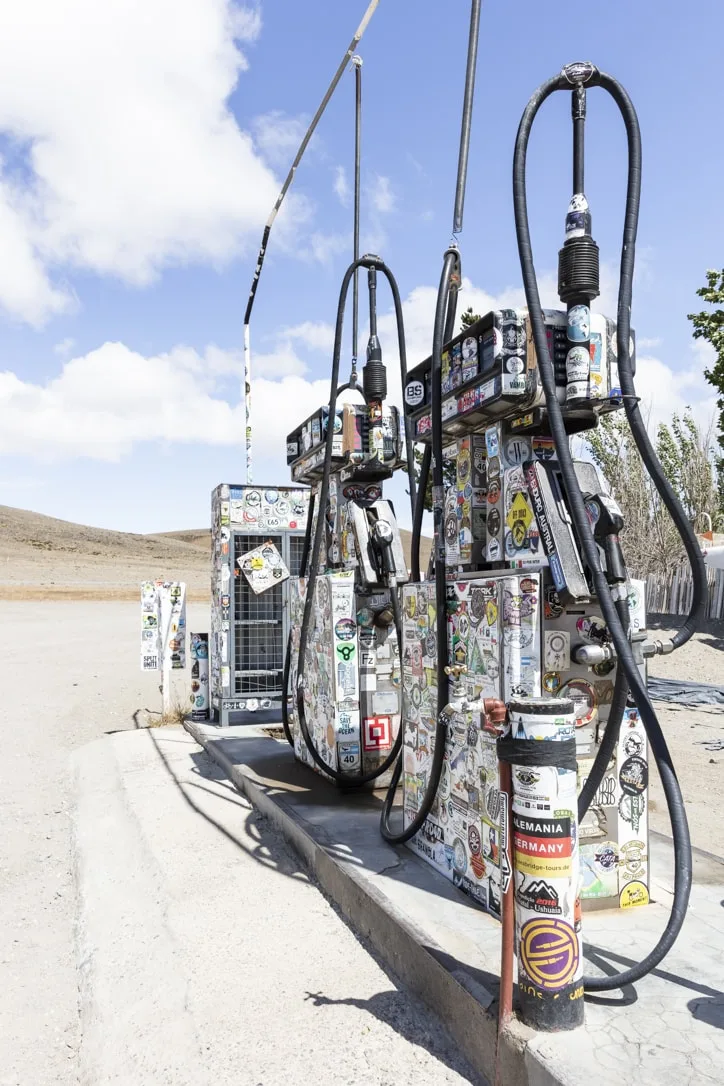 Getting fuel in Argentina's Patagonia isn't a problem but fuel stations are many miles apart.
As a rule of thumb, when you pass a fuel station, top up your tanks regardless of how full you already are.
Wifi in the Patagonian wilderness
In general, wifi is available throughout Patagonia in the towns only but it's often slow. And don't expect a phone signal outside urban areas either.
The best way to deal with this is to embrace it, especially on a short trip.
Switch off and enjoy the great outdoors. This is what Patagonia is all about.
Travel Insurance
If you can't afford a travel insurance policy, you can't afford to travel.
If you don't know where to start, take a look at our guide of mistakes to avoid when choosing your insurance cover.
We've also written a detailed guide of the 3 travel insurance companies we recommend for long term travel insurance.
Whatever you do, don't leave home without appropriate travel insurance for your trip.
Accessing your cash
ATM fees are extortionate in Chile and Argentina at about 10%.
If you do find a fixed fee ATM, the withdrawal limit is usually quite low.
Use a travel friendly credit or debit card and make sure you have plenty of both Argentinian and Chilean pesos with you.
Exchange rates for US dollars or Euros is probably better than the cost of an ATM withdrawal. Read more with our post on how to avoid bank fees while you're abroad.
Be flexible
Try to build some flexibility into your itinerary.
Poor weather conditions could result in a delay to a hike on the top of your bucket list and you don't want to miss it because your plan was too tight.
English speakers will be fine
Most towns in and around the main tourist areas within Patagonia speak English as well as Spanish.
A few words of Español will help but fluency isn't essential.
We went to school in Bolivia and our Spanish is very sloooowly improving but in most of Patagonia many people answered us in English.
That perhaps says more about our poor Spanish than anything else mind!
Border crossings in Patagonia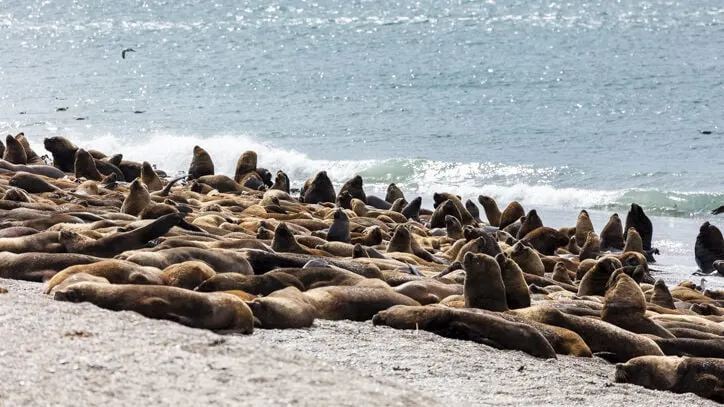 If your Patagonia itinerary ends up looking anything like our route, you'll cross between Chile and Argentina many, many times.
The formalities are fairly straight forward. Do not attempt to cross the border with any fresh fruit, vegetables, seeds or meat.
It's prohibited and Chile in particular is completely on the ball with it.
They will find a shrivelled clove or garlic, confiscate it then spend ages looking for whatever else you may be illegally or inadvertently trying to import.
And before you leave any border post, make sure you have received your exit and entry stamps in your passport.
Some borders between Argentina and Chile are integrated so you'll only receive one stamp – usually the entry stamp. Make a mental note of it.
We left Chile without an exit stamp at Tierra del Fuego and it almost caused us an issue 4 weeks later when we tried to re-enter near Santiago.
Resources for your Patagonia itinerary
When you click on links to various merchants on this site and make a purchase, this can result in this site earning a commission. As an Amazon Associate we earn from qualifying purchases. For more info, please check our disclosure page.
Download iOverlander
iOverlander is an app allowing users to add points of interest to a map.
These waypoints are viewable by all users.
They include wild camping spots, campsites, restaurants, fuel stations, tourist attractions and much, much more.
We use iOverlander almost everyday we travel. Read our full review and see how we use it offline.
Download Map.Me
We use map.me app for all our navigation.
It's more detailed than Google or Apple maps and hasn't failed us yet throughout our South American road trip.
You can download it free here.
Accommodation booking
We don't make reservations, preferring to use wild camps (usually from iOverlander) or occasionally campsites.
If you plan on using hostels, guesthouses, homestays or hotels in Patagonia – especially during the high season – it's best to try to book ahead.
Use booking.com for comparing availability, prices and making reservations.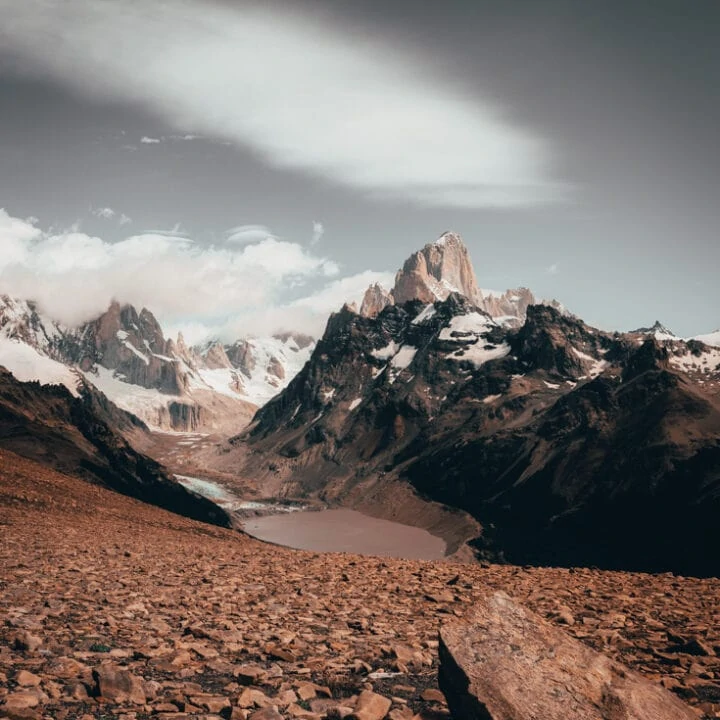 Patagonia Travel Tips
Important tips and resources for planning an incredible trip to Patagonia, based on our extensive experience travelling through the entire region.
Tools
Instructions
Find the best time to go to Patagonia for the things you enjoy.
Book a cheap flight to Patagonia with Skyscanner. Better still, if you're planning a long-term trip, ship your camper van to South America as we did!
Plan a rough itinerary with an idea of how long you'll stay in each place. But be flexible - Patagonia will get under your skin and you'll wish you had more time. Get a copy of the Moon Patagonia travel guide to help you plan your itinerary.
If you want to explore Patagonia in a rental car, make sure to book in advance. Especially if you travel between December and February. Get free comparison quotes with rentalcars.com.
Check out our extensive and still growing guides to Patagonia for more information on both Chilean and Argentinian Patagonia with places to go, things to do and see & loads more.
Book your accommodation in advance, at least for the first destination. For hotels, use booking.com. For apartments use Airbnb and get a discount on your first booking. For free camping, use the iOverlander app offline.
Try to learn Spanish or at the very least have some basic phrases. English is widely spoken in the major tourist towns in the south, like El Calafate, El Chalten and Puerto Natales. Everywhere else, you'll need some basic language skills to get the most out of your trip.
Reserve your tours and activities in advance with Viator and Get Your Guide.
Get your rucksack ready with our definitive Patagonia packing list.
Go have the adventure of a lifetime!
Notes
We hope this helps you plan your travels in Patagonia. It's an enormous region and one we completely adore. Yet we found it difficult to plan our first trip, so we've written extensively about it to help you out!
If you have any questions about Patagonia, travelling in a vehicle or even building a campervan, contact us by email at [email protected].
Like it? Pin it!