Argentina is a country overflowing with extraordinary places.
The 2nd largest country in South America, 2nd only to Brazil, it's immense. Because it's so large, it's not surprising it's made up of a wide variety of landscapes and experiences.
Filled with astounding tourist attractions from the far north to the southern tip at the end of the world, visitors to Argentina are in for one incredible ride.
Wildlife lovers can explore the Ibera wetlands. Nature lovers can dwell in the little visited National Parks.
Adventure seekers can ski in Patagonia and outdoor lovers hike the most picture perfect mountain of all, Fitz Roy.
And with places like Buenos Aires and Cordoba, city lovers aren't left out either.
When we say we love Argentina, what we mean is… we LOVE Argentina!
Here's our complete Argentina travel guide to help you explore this amazing destination so you can fall just a little bit in love too!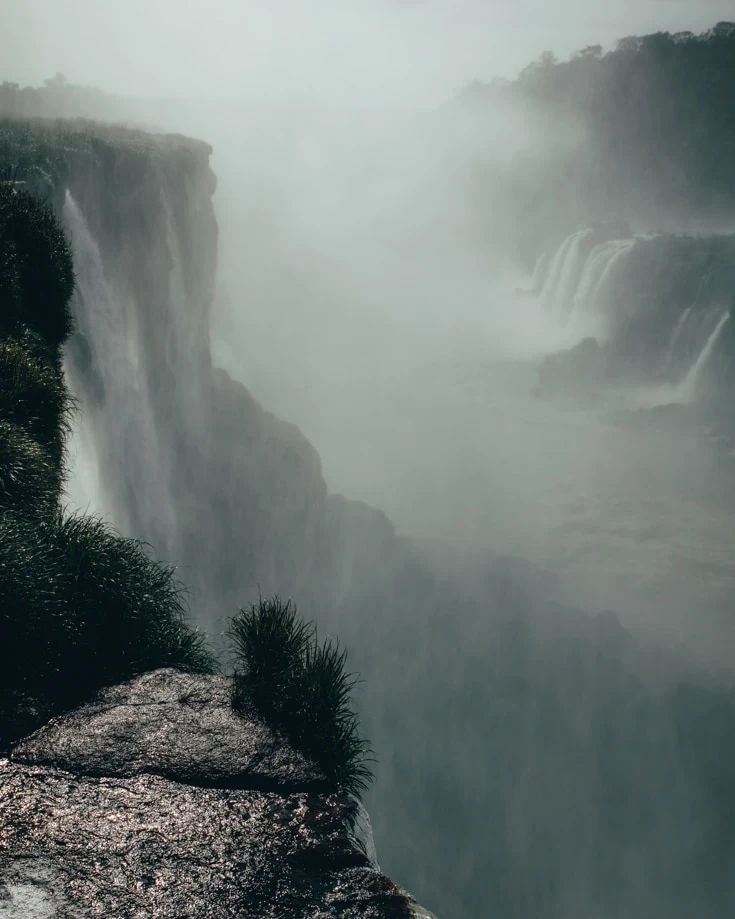 ---
Our Argentinian overland route
We've spent many months in Argentina over the past 2 years and we're not finished exploring yet.
We began our adventure in 2018 with a road trip in the northeast corner. After spending some time in Paraguay, Bolivia and the Atacama Desert, we returned, joining Ruta 40 in the north.
Criss-crossing the Argentina-Chile border many times, we drove south, through Patagonia and into Tierra del Fuego.
We had low expectations of the east coast so didn't dedicate enough time to it. We plan to explore it more and hope to witness Orca hunting seals off the shore in the Valdes Peninsula.
It's fair to say we've fallen in love with Argentina. And spending the best part of 3 months in Buenos Aires has sealed it for us.
Click on the link or image below to open our route in Google maps.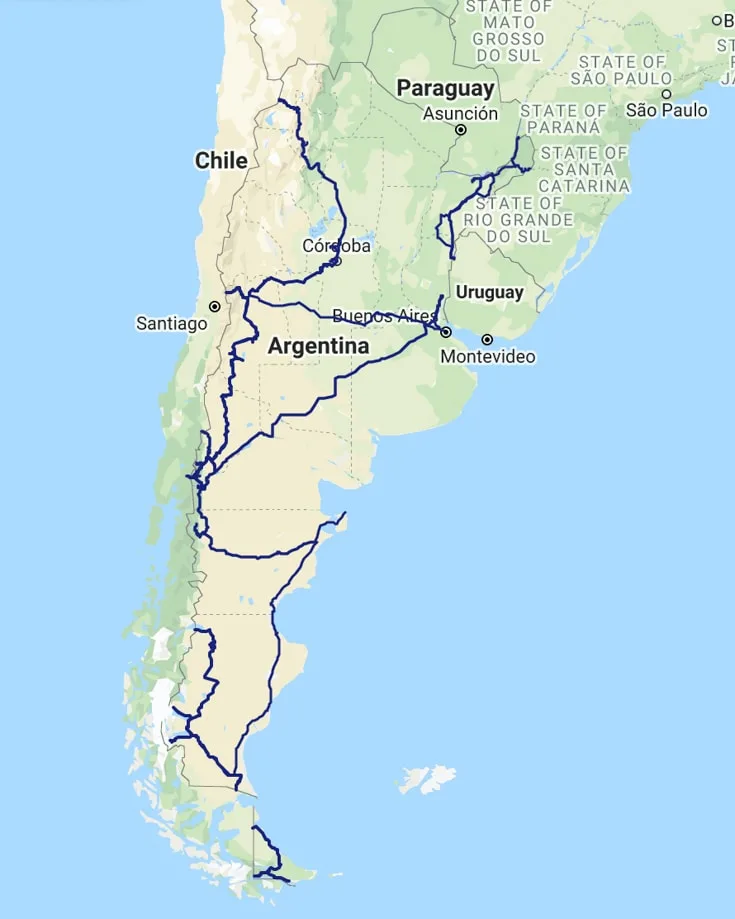 ---
Tips and advice for planning your Argentina trip
We're big fans of researching places we travel to before we arrive. We tend to get more from our journey with a little prep.
That said, we don't put so much emphasis on planning. More often than not, those plans go awry anyway.
Our advice is to maintain a flexible approach to your travel itinerary.
With this in mind, here's our Argentina travel tips to help you prepare for your trip.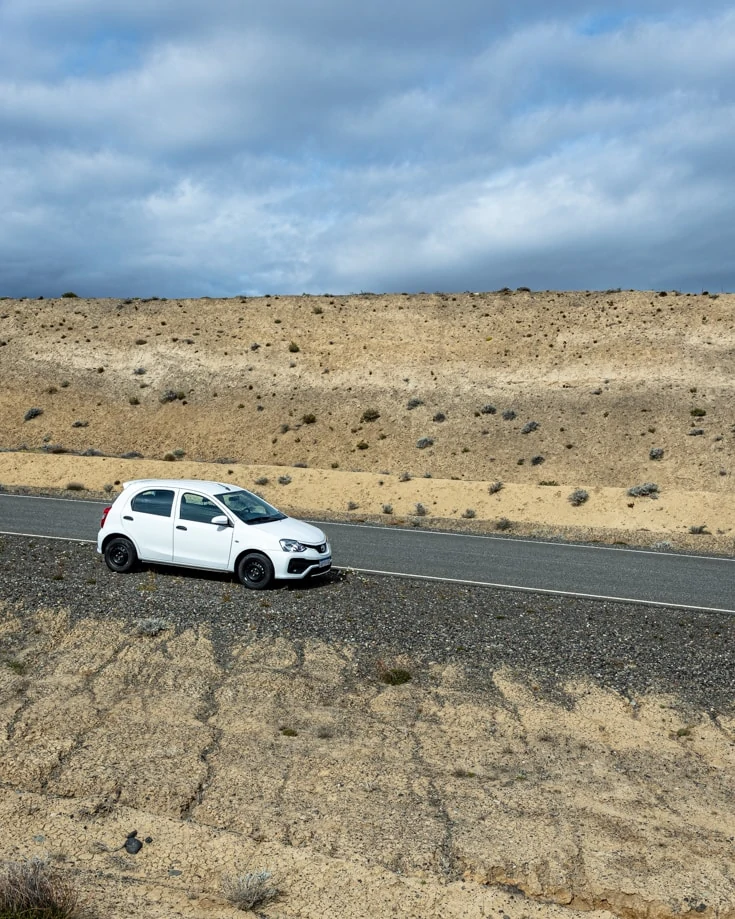 ---
Best time to visit Argentina
Argentina is such a vast country that deciding on the best time to visit is as much about where you want go as it is about the weather.
If you want to include both the north and south and maybe a few places in the middle, between spring and autumn is the best time to visit Argentina.
The southern hemisphere spring kicks off in late September. The climate in the north of Argentina is pleasant so a perfect time for visiting Iguazu Falls or taking a road trip in the northeast of the country.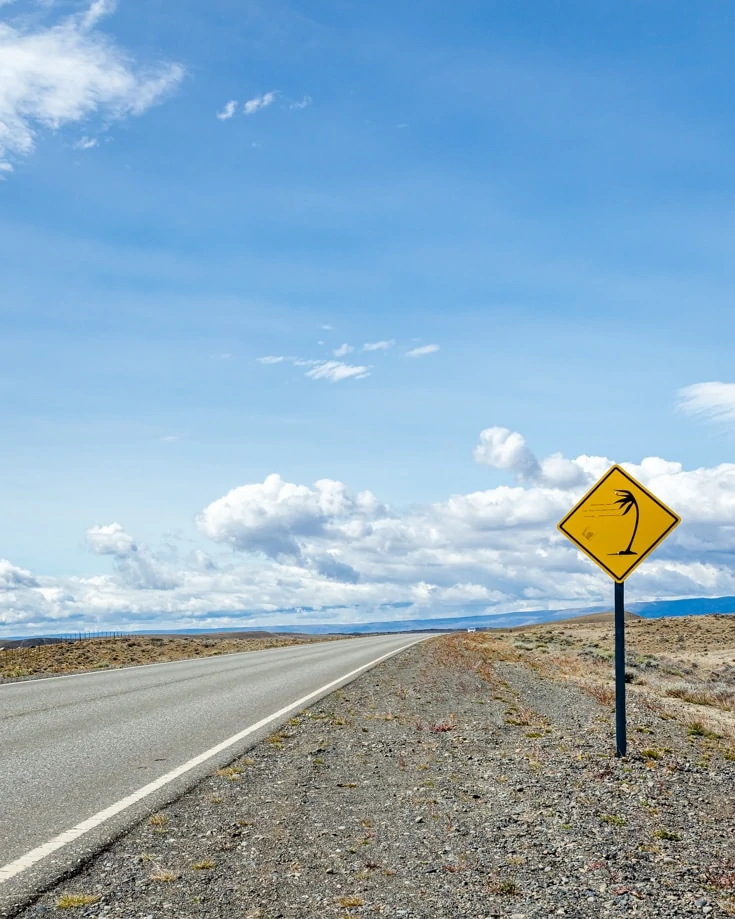 Summer in northern and central Argentina is hot, hot, hot. Avoid the sultry heat of the region by going west to the magnificent Andes mountain range around Salta, head south to Patagonia or the Argentinian Lake District.
Autumn is an ideal time to explore Buenos Aires or Cordoba when the stifling heat has dissipated. It's a beautiful time in Patagonia too.
And if you're on a road trip northbound, reaching the ski resorts around Bariloche in time for winter is a great call. Winter in Patagonia isn't beyond the realms of possibility either.
Quiet, completely beautiful and Perito Moreno Glacier is open year round!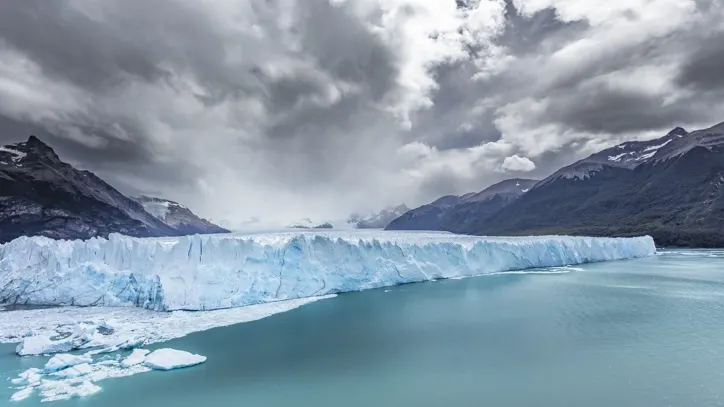 ---
Packing essentials
The landscape, weather and activities in Argentina are so diverse. The country is almost 3 million square kilometres so that's not so surprising really.
If you plan to cover long distances between destinations in Argentina, you'll need to pack for different seasons and the activities you plan to do when you're there.
Buenos Aires has a mild winter and a sultry summer. It can rain at anytime of the year – we experienced a few torrential downpours in the height of the summer.
For trips to central and northern Argentina, pack for a mild climate. T-shirts and shorts are perfect day time wear. You'll feel more comfortable with a nice evening outfit for the city restaurants and theatres.
And it can get quite cool during winter so pack a few extra warm layers too.
Don't forget to pack anything you need specifically for the activities you want to do.
If outdoor pursuits is your thing, consider hiring equipment on location to save on excess baggage and lugging hefty kit around.
Packing for Patagonia
If your trip includes any time in Patagonia or in the high Andes region, regardless of the time of year, you need to pack for the great outdoors.
We've published a complete Patagonia packing list covering everything you need when planning your trip to Patagonia. These are THE key essentials: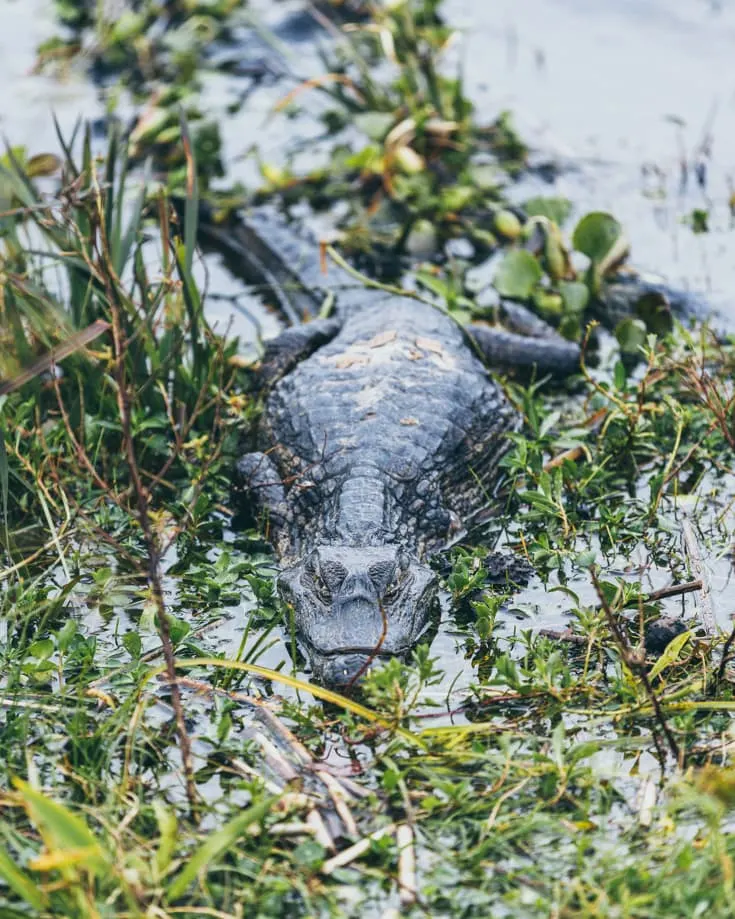 ---
Travel money & the Argentinian Peso
The Argentinian Peso is volatile in the extreme because of economic difficulties with the country.
While some years ago, travel in Argentina for foreigners was especially expensive by Latin American standards, today it's quite the opposite.
When we first entered Argentina in 2018, the exchange rate was about ARG $33 to the British Pound. Today, we can get as much as ARG $110 and believe me, it's not the strength of the Pound responsible for the increase.
While at the same time prices have risen a little, they have a long way to go before they rise as much as the currency has fallen.
This has resulted in travel in Argentina for non Argentinians being quite cheap now. A litre of fuel is about ARG $53, a good quality bottle of wine about ARG $300 and you can camp for ARG $250 per person. A decent hotel room can be snapped up for as little as ARG $3000 per night.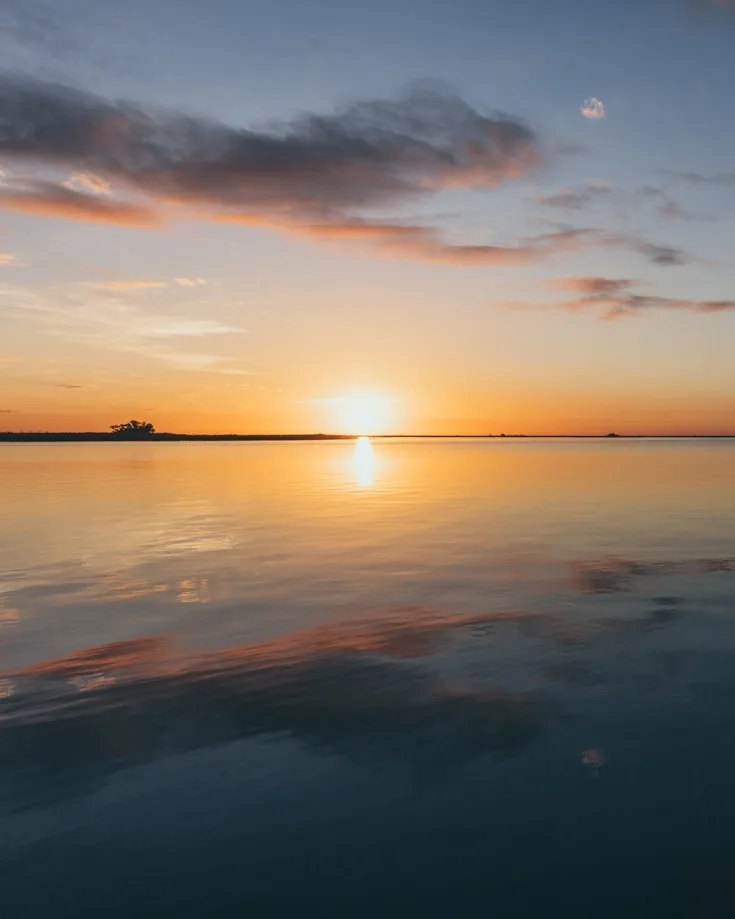 Accessing cash in Argentina
The volatile economy and value of the Argentinian currency has led to a black market in the peso.
There's an official exchange rate and an unofficial rate, known as the "Blue Dollar" rate.
The Blue Dollar rate gets you more pesos. As at today, US $1 will buy almost ARG $61 at the official rate and ARG $81 at the Blue Dollar rate. You can check the Blue Dollar rate online.
But better still (at least for foreign travellers), you can get inflated rates at Western Union. As at today, you can get ARG $89 for the same US $1.
ATM's charge an extortionate transaction fee so avoid them. Instead, use either the Western Union service or bring plenty of US dollars or Euros with you to exchange at the Cambio sellers on Calle Florida in Buenos Aires.
Check out our full guide to all travel money in Argentina before you go.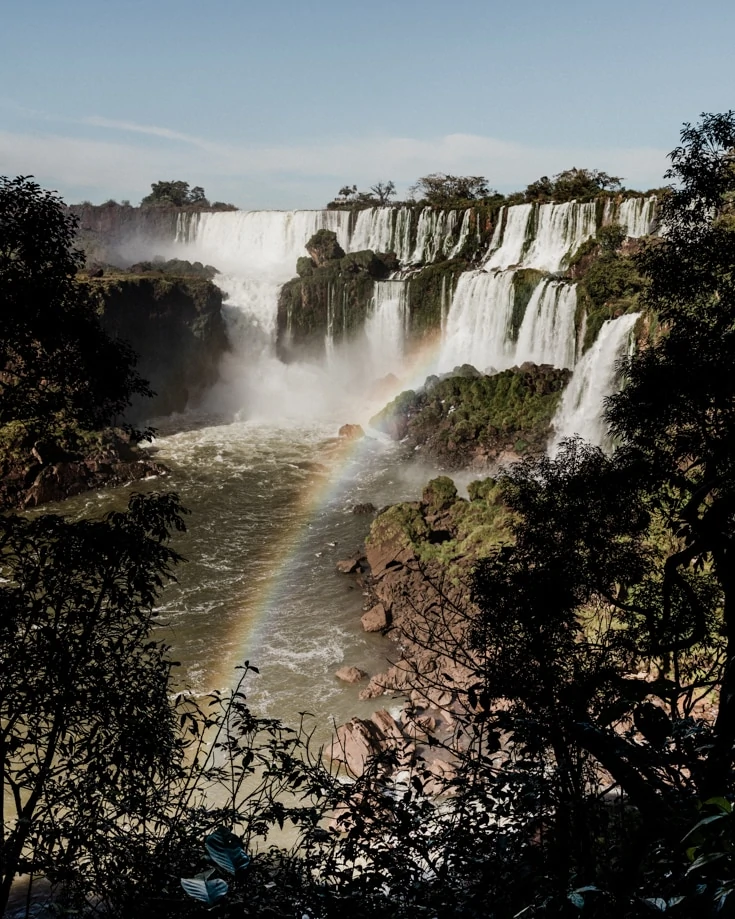 ---
Argentina sim cards
Phone and data packages are dirt cheap in Argentina so it's worth bringing an unlocked phone with you.
You can buy 3gb of data for as little as ARG $270 (less than GBP £3 or US $4.20).
The most popular carriers are Claro, Movistar and Personal.
The best place to buy a sim card (or chip), is in one of the many carrier stores. They'll register it for you – bring your passport, load it credit, help you buy the data package you want and show you how to top it up online.
Coverage in and around the main towns and cities is good across Argentina. Once you get away from urban areas, the signal often drops somewhat.
The only town we ever struggled to get a good signal was in El Chalten in Los Glaciares National Park.
---
Speaking Spanish in Argentina
English isn't widely spoken in Argentina.
To get the most out of your Argentinian trip, we strongly suggest you learn a little Spanish before you arrive.
Here's a few key resources we recommend to help you prepare well:
Spanish lessons | we went to school to learn Spanish in Sucre, Bolivia. Lessons are cheap there but you could take a course in your home country too.
DuoLingo | a free language learning app you can load on your smartphone. A great way of passing some time while improving your Spanish
Learn Spanish with Michel Thomas | Angela's favourite way of improving her Spanish. The teacher, Michel, is incredibly a Holocaust survivor. He has a fabulous approach to teaching the principles of the language so giving a solid foundation to understand what others are saying and importantly, to be understood.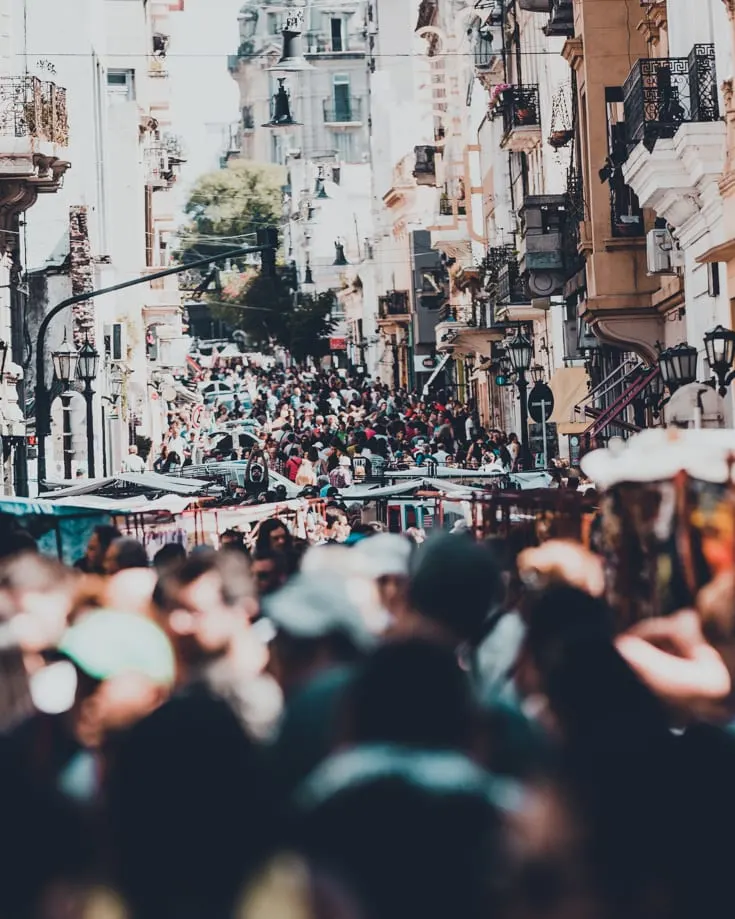 ---
Getting around Argentina
Because of its vast size, the most practical way to get around Argentina is by air.
Buenos Aires is of course the main hub for flying around the country. You can be in Patagonia in under 3 hours and at Iguazu Falls in less than 2!
Internal flights are quite cheap too.
Long distance buses are popular with budget travellers but what you make up for in money saving you lose out on time.
While a flight from Buenos Aires to Bariloche will take around 2 hours and cost around US $80, a bus will take 24 hours and cost around US $40.
Of course, we think driving in Argentina is the best way to see the country and get off the beaten path.
Depending on where you want to travel, car rental in Argentina may be the ideal way for you to get around, at least on part of your trip.
Car hire can be quite expensive and demand soars between December and March so plan ahead.
Take a look at our booking resources for the country for some useful links for flights, buses and car hire.
---
Travel guide books for Argentina
We use our travel guide every day and with limited wifi availability, it's a fantastic source of inspiration.
Coupled with our mapping software with thousands of points of interest, it's an integral part of our route planning too.
Buy your Argentina travel guide book now at Amazon by clicking on the images below.
---
Booking & planning resources for travel in Argentina
Here are some of the most useful apps, websites and other booking resources for overlanders, backpackers and other independent travellers to Argentina.
Travelling to and in Argentina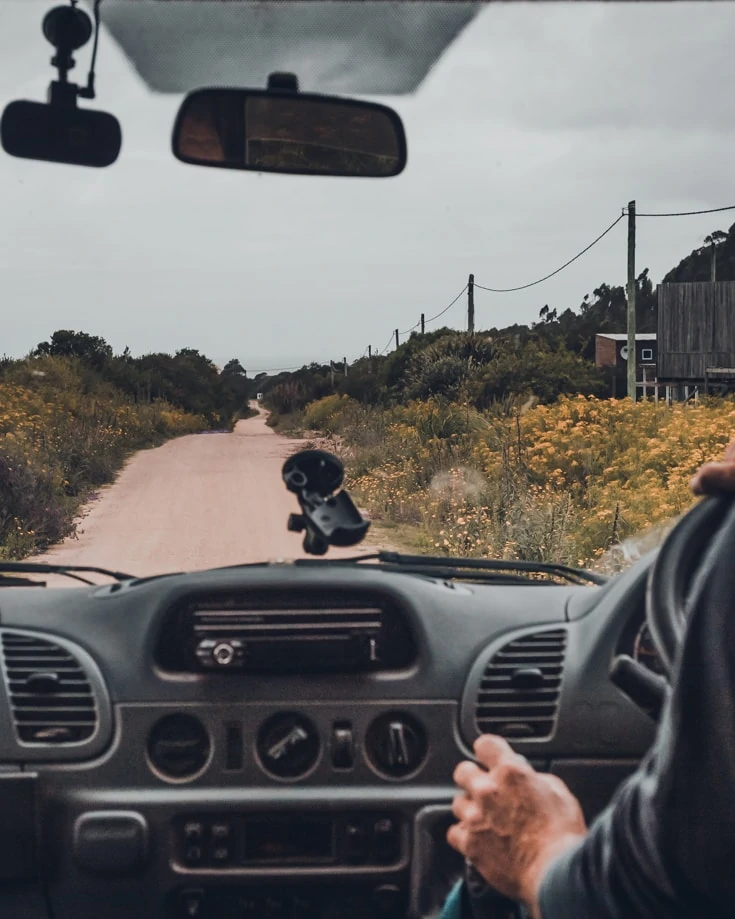 Maps & Navigation
Maps.Me – we've been travelling with Maps.Me as our primary source of GPS mapping for several years now. It serves us well and we've had no need for any other mapping software. Best of all, it's free and works offline on mobile devices!
Accommodation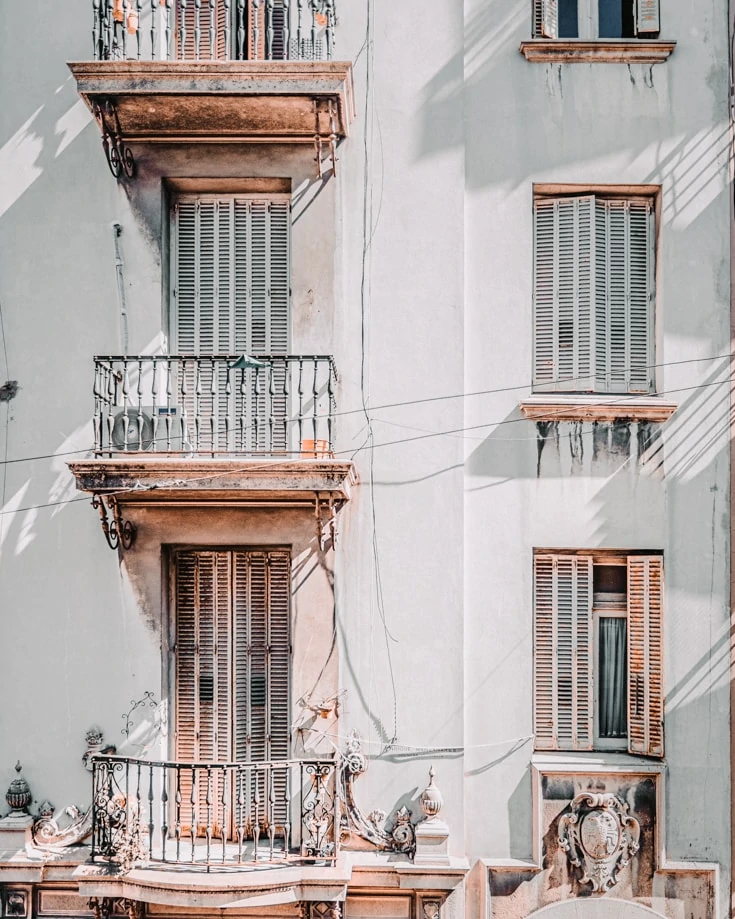 Organised Argentina tours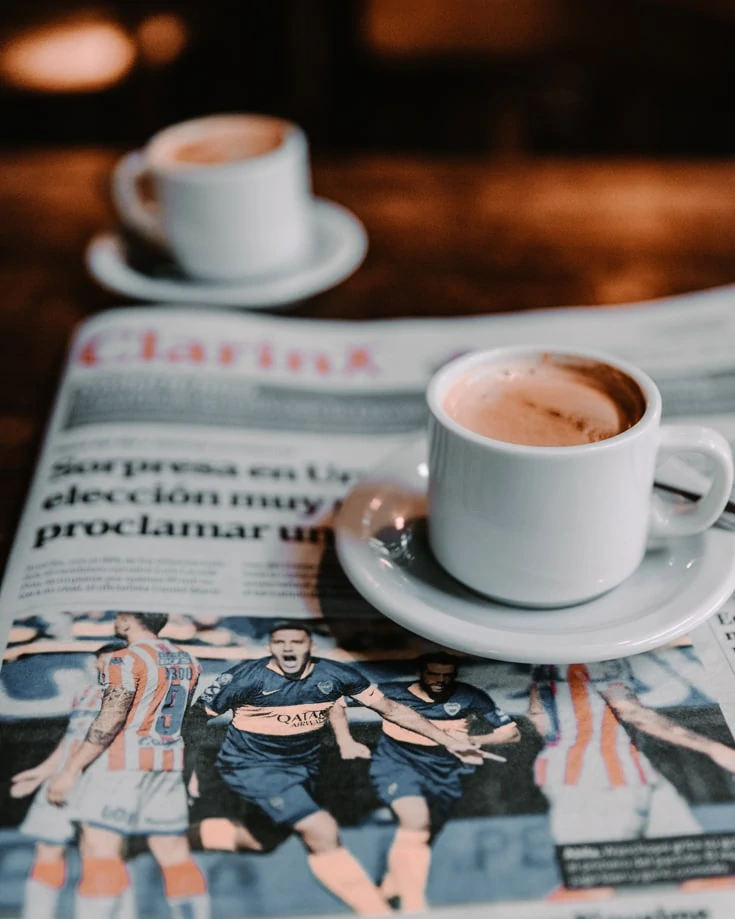 Travel insurance
Travel insurance – if you can't afford a travel insurance policy, you can't afford to travel. Don't leave home without a policy! We recommend:
---
Things to see & do in Argentina
There's sooooo many things to do in Argentina, a short break will never be enough. We've spent many months already in Argentina and we keep coming back for more.
Here's a few things to do and see in Argentina to get your wanderlust juices flowing.
Buenos Aires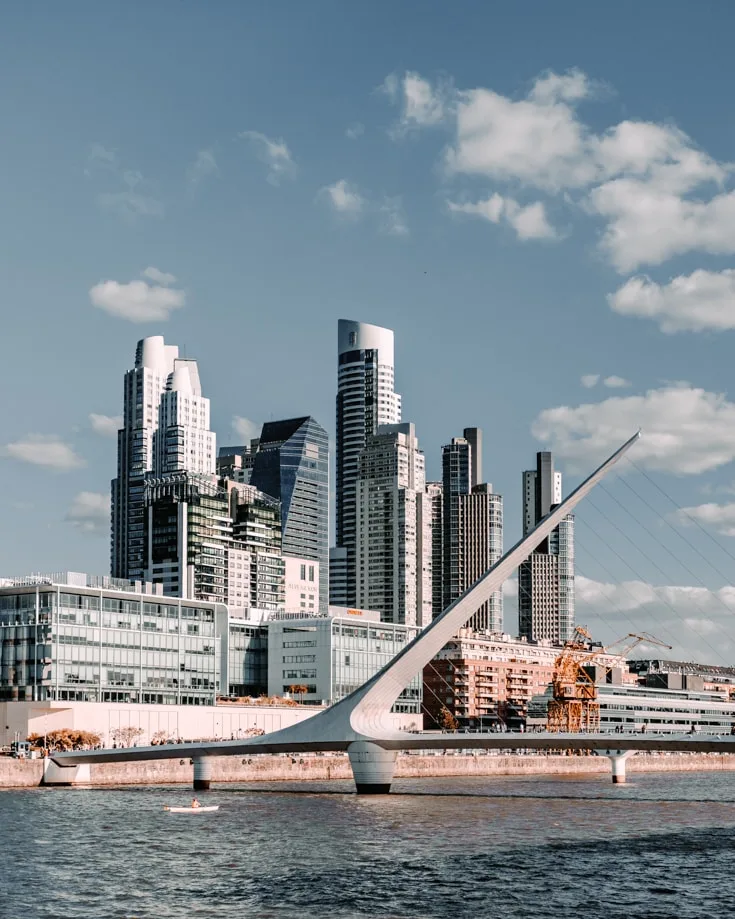 What a marvellous city! We spent 3 months living the life of a Porteño in Buenos Aires and loved every minute of it.
From tango classes in San Telmo, to polo matches in Palermo; checking out Evita's final resting in Recoleta to sipping coffee in one of the many Bares Notables cafés; foot tapping to the rhythm of Candombe and checking out the local gaucho market.
Buenos Aires completely won us over. While we spent 3 months in the city, you can fit a lot into a long weekend as you transit through too.
---
National Parks
Argentina has no less than 46 national parks.
Many are well known like Iguazu, Tierra del Fuego, Ibera and Los Glaciares.
But there's many more. Lihue Calel National Park is relatively unheard of yet we enjoyed 3 whole days here and felt we had the run of the park.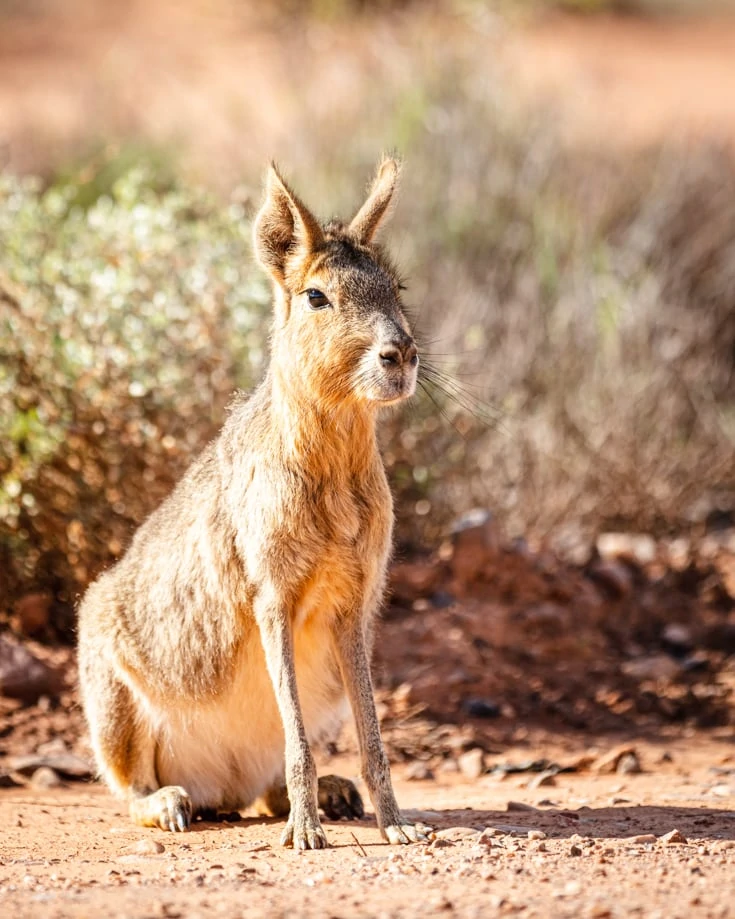 Sierra de las Quijadas is almost unheard of outside of Argentina too. Again, we enjoyed another long weekend of hiking, birdwatching and being surprised by enormous Patagonian hares, without seeing another visitor.
Take your pick! There's enough to suit every taste! Check out our guide to 9 of our all time favourite Argentina National Parks.
---
Argentinian Patagonia
Travel in Argentina's Patagonia is a unique experience and more than lives up to expectations. We loved every minute of our journey.
From the chocolate box town of San Martin de los Andes in the Lake District, to the end of the world in Tierra del Fuego, Patagonia is vast and diverse.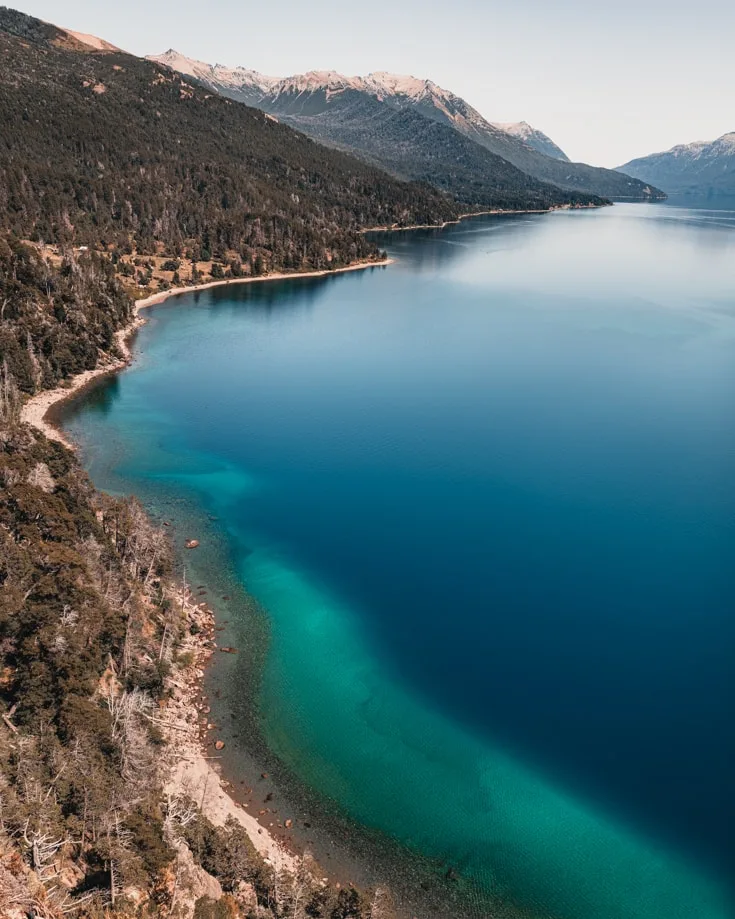 Wildlife, incredible mountain hikes and vistas, enormous turquoise lakes, the Southern Patagonian Ice Field all connected by Ruta 40.
This is a once in a lifetime, bucket list worthy pinch yourself wild destination. Get planning, you know you want to!
---
Scenic Drives
With such a diverse landscapes, Argentina is made for road tripping.
Northeast Argentina, with its infamous red earth and massive wetlands will appeal to anyone up for a bit of wildlife spotting and historic architecture of the Jesuits.
To the west, the majestic Andes mountains call. The scenic drive up and over Abra del Acay, one of the world's highest highway passes, is quite spectacular.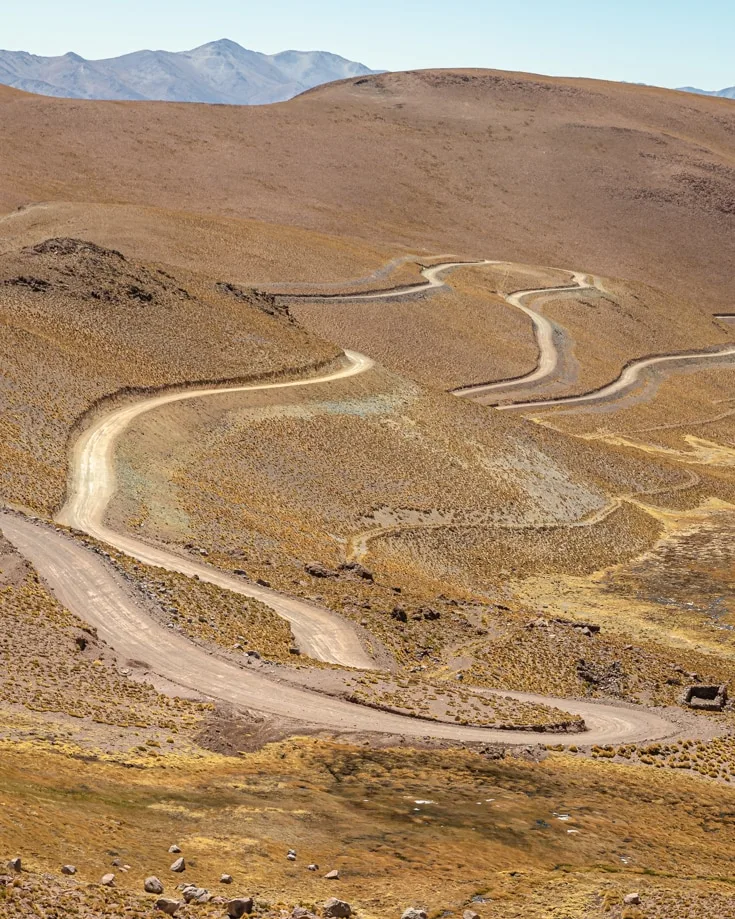 A little further south, drive through one of Salta's most popular roads, Quebrada de las Conchas.
If you're close to Mendoza, don't miss the wonderful drive through Atuel Canyon in Valle Grande Mendoza.
The whole of Patagonia is road trip worthy but for those with limited time, drive between El Calafate and El Chalten. The Patagonian Steppe in all its golden glory awaits.
And if all these aren't enough to satisfy you, how about driving the complete length of Ruta 40? At around 5000 kilometres it's one of the world's most phenomenal road trips.
---
Argentina travel guides, tips & inspiration
Plan your visit to Argentina with our travel guides, tips and inspirational articles to get your wanderlust juices flowing.