The variety of landscapes in the Argentinian Patagonia is as extreme as the distances involved in getting there.
Between the towering peaks of the Andes and the windswept pampas plains, Patagonia is an outdoor lovers paradise. Patagonia is unforgettable.
If you're looking for inspiration or planning a trip to Argentina in the southern summer, Patagonia should be high up on your must see list.
Take a look at these highlights and share them with someone you'd travel here with. You're going to love this place!
Map of the Patagonia, Argentina
Patagonia is huge and big distances are involved in covering the whole area. To give you an idea of where the places are, we've marked them on this map for you.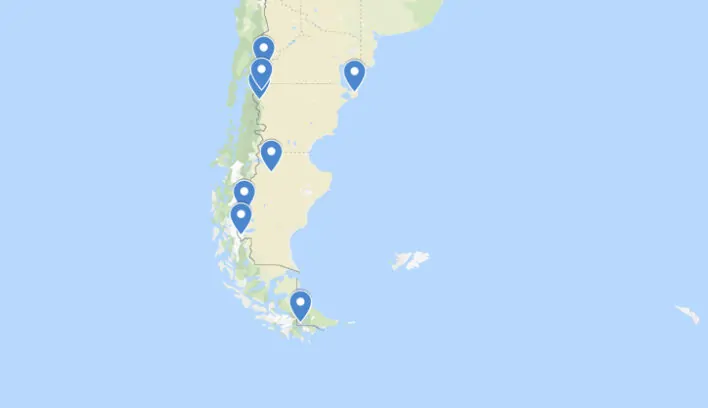 Top highlights of Argentinian Patagonia
El Chaltén & climbing Fitz Roy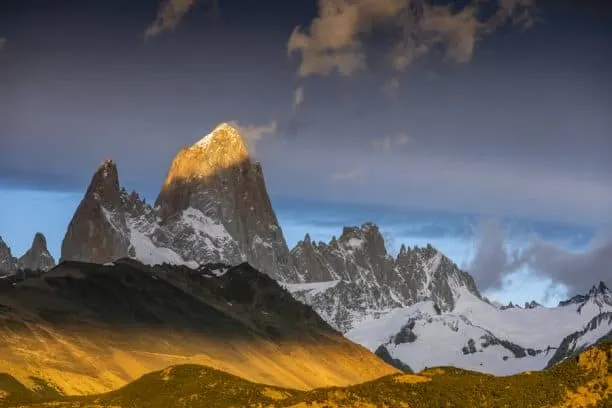 El Chaltén is the trekking capital of Argentinian Patagonia. With free hiking routes all around the area it's perfect for serious trekkers to amateur hikers like us!
The jewel in the crown is Mount Fitz Roy and one of the many hikes up and around it. We spent 5 days in El Chaltén, hiked around 50 kilometres and took more photos of this incredible place than we care to mention.
The town is geared towards catering for hikers so places to eat and stay aren't in short supply. For us, Fitz Roy was our number 1 spot in all of Patagonia! If you only have time to visit one place on this list, make Fitz Roy your choice.
Top tips
Part of Los Glaciares National Park, visiting Fitz Roy is free. The rangers maintain the signposted trails and they can get quite busy too. All this means you don't need to take a guide.
If you'd prefer to hike with a group, tag a long with a few people you meet in El Chaltén or even on the trails. Failing that, there's plenty of tour operators who can arrange a guide for you.
And if you need some help in choosing which EL Chalten tours to pick, check out our latest guide.
Read this next: What to pack for travel in Patagonia
El Calafate & Perito Moreno Glacier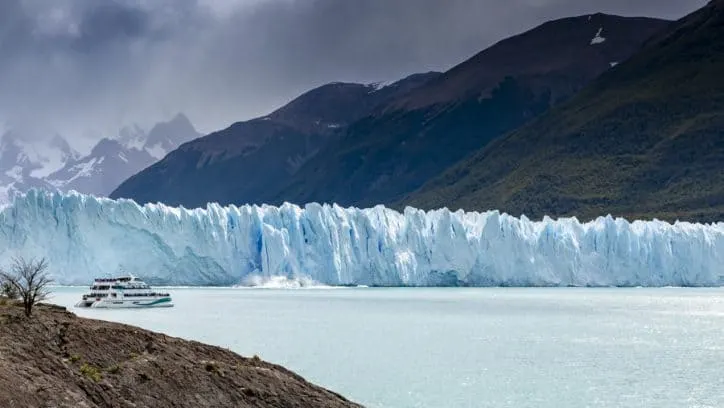 El Calafate is just 200 kilometres from El Chaltén so if you're hiking Fitz Roy it makes perfect sense to visit the famous Perito Moreno glacier.
From the boardwalks and viewing platforms, Perito Moreno rewards visitors with the most close up views of a glacier anywhere. You can book boat trips and ice treks too.
But the most wonderful experience is to simply spend time at the viewing platforms. As you listen to the sounds from deep within the glacier, you'll be in no doubt of the life within colossal frozen flow.
Watching the tower block size icebergs calve, will have you standing in awe! And the colours? Mindblowing!
Useful info
Perito Moreno Glacier is just under 50 miles away from El Calafate and if you don't have your own transport, buses run regularly to the entrance.
In January 2019, entrance fees were ARG $330 each for foreign visitors and you need to pay in cash only.
Click here to take a look at organised tours to Perito Moreno before you leave
Bariloche & the Argentinian lake district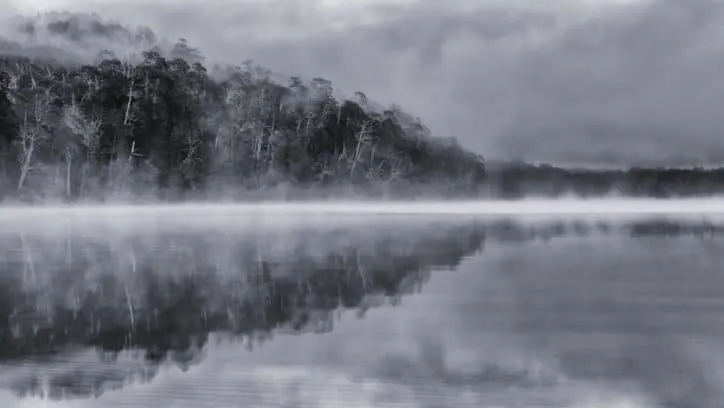 The lake district is at the northern boundary of Argentinian Patagonia. Snow capped volcanoes and the Andes mountain range surround glacier lakes. In summer, bright wild lupins line the roads and fill the air with their heady scent.
You can try horse riding, traditional Patagonian asados, waterfalls and hiking to your hearts content. And don't miss the 7 lakes route – a wonderful road trip from Bariloche to San Martin de los Andes, easily done in a day but best to take 2 or 3 or more to immerse yourself in the region.
If you're comfortable driving, we recommend you hire a car to explore the area. If you're not, try out some of the available tours on offer.
Make sure to check out our guide to driving in Argentina and a detailed post on driving in Patagonia for lots of tips and advice.
Pampas plains & Cueva de las Manos
Spanning from the foothills of the Andes all the way across to the Atlantic coast, the wide open grasslands of the Pampas are vast indeed. The westerly winds can be brutal, making driving the long distances between highlights a challenge.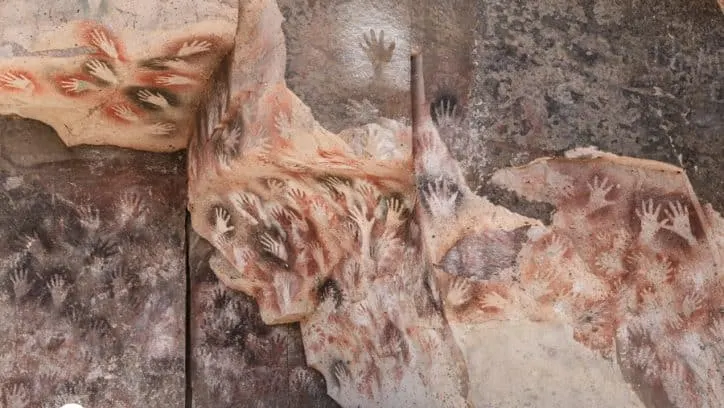 The Argentinian pampas isn't an area visited by hordes of tourists. Yet if you're looking for something off the beaten path, this will be right up your street.
Try staying at one of the many traditional estancias for an introduction to the gaucho way of life.
And try not to miss the Cueva de las Manos (or Cave of Hands). Said to be 9000 years old, these hand prints are remarkably well preserved.
Whale watching on Valdes Peninsula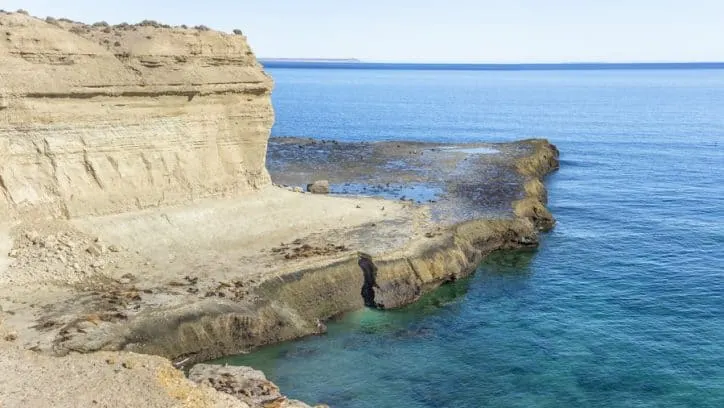 Tiny Peninsula Valdes packs a huge punch on the wildlife front. At the right time of year it's easy to see many Southern Right Whales really close to shore.
A boat trip is completely unnecessary. And if you have patience or a lot of luck, you may even see Orca intentionally beach themselves to hunt sea lion cubs!
Magallanic penguins too reside here from September to March. Year round, resident sea lions and a few elephant seals hog the best sunbathing spots. Guanaco roam freely away from the coast and armadillo are a common sight.
The only town on Valdes Peninsula is Puerto Pirámides and the centre for accommodation and tourist amenities. Sadly for us, the rangers banned parking overnight in campervans a couple of years ago.
This adds extra mileage to tour Valdes because each night you have to return to town. I'm sure they had their reasons for the ban but it doesn't help our carbon footprint.
Click here for accommodation options in town Puerto Pirámides.
Looking for a gaucho experience near Buenos Aires? Visit San Antonio de Areco
Touring Los Alerces National Park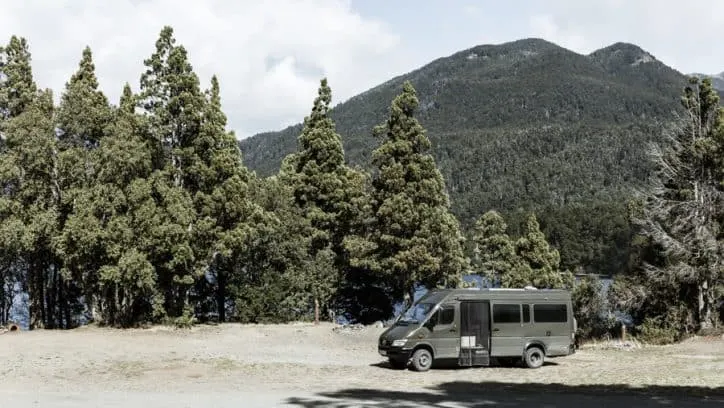 Los Alerces National Park protects swathes of some of the world's oldest trees. On the border of Chile, the national park offers its relatively few visitors rugged terrain, numerous hiking trails and fabulous Argentinian Patagonia scenery.
You can hire sail boats to cruise around Lago Futalaufquen, or hit the trails for views of waterfalls, glaciers, volcanoes, and lakes. The fly fishing here is said to be some of South America's finest.
Admission to Los Alerces National Park is currently ARG $350 per person and easily accessible from Esquel and Trevelin. The park has numerous campsites including some free of charge. Perfect for those with camping equipment or camper vans! To book accommodation ahead of your visit, click here.
Pay a visit to Butch Cassidy & the Sundance Kid's ranch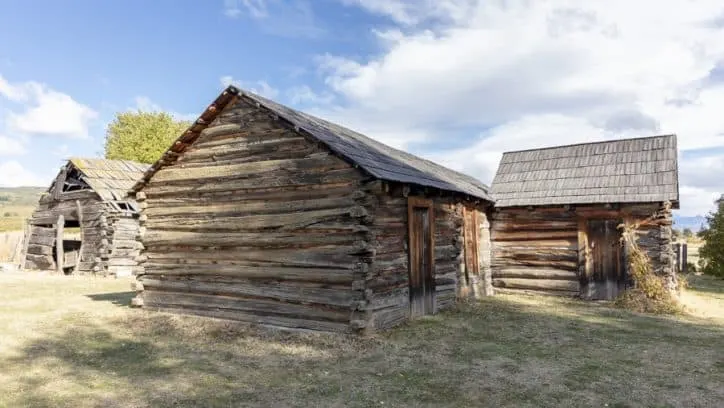 Yet another off the beaten path destination in Patagonia. Back in early 1900's the outlaws, Butch Cassidy and his sidekick Sundance Kid did a runner to Argentina.
They settled in this tiny patch of Argentinian Patagonia and made a nice life for themselves.
In a letter to a friend in the USA, Butch explained he considered settling down for good in this idyllic spot in Patagonia on what he turned into a successful ranch.
As it turned out, Butch Cassidy needed to escape the long arm of the law once more and headed for Bolivia.
Today, it's rarely visited but at least it's still here and remarkably accessible. Pick up the keys from the café and museum around the corner and you'll have the place to yourself!
The end of the world on Tierra del Fuego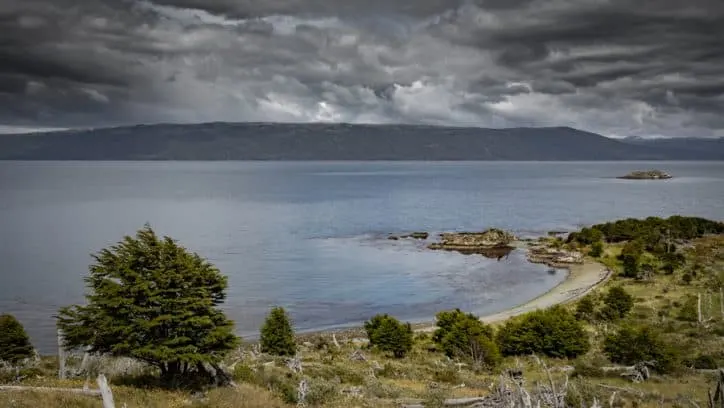 Located at the very tip of South America, Tierra del Fuego is often dubbed the end of the world. It's actually an island, separated from the mainland by the Magellan Straits and shared between Chile and Argentina.
The Argentinian side of Tierra del Fuego has everything for visiting outdoor lovers.
Tierra del Fuego is verging on a mini Patagonia. National parks, lakes, rivers, mountain peaks, glaciers and great pampas plains come together to provide a magical Patagonian experience on one small island.
Check out our definitive guide to the regional seasons to find the best time to visit Patagonia.
When you click on links to various merchants on this site and make a purchase, this can result in this site earning a commission. As Amazon Associates, we earn from qualifying purchases. For more info, please check our disclosure page.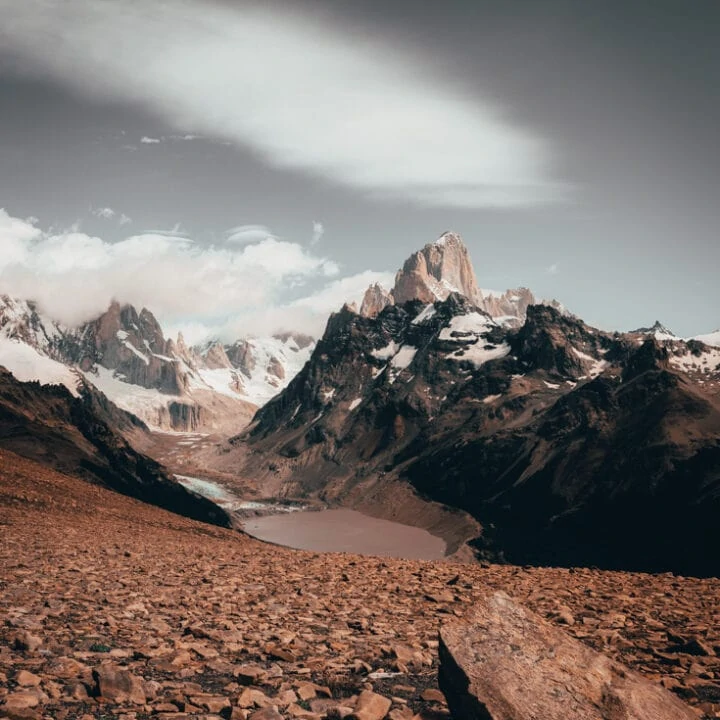 Patagonia Travel Tips
Important tips and resources for planning an incredible trip to Patagonia, based on our extensive experience travelling through the entire region.
Tools
Instructions
Find the best time to go to Patagonia for the things you enjoy.
Book a cheap flight to Patagonia with Skyscanner. Better still, if you're planning a long-term trip, ship your camper van to South America as we did!
Plan a rough itinerary with an idea of how long you'll stay in each place. But be flexible - Patagonia will get under your skin and you'll wish you had more time. Get a copy of the Moon Patagonia travel guide to help you plan your itinerary.
If you want to explore Patagonia in a rental car, make sure to book in advance. Especially if you travel between December and February. Get free comparison quotes with rentalcars.com.
Check out our extensive and still growing guides to Patagonia for more information on both Chilean and Argentinian Patagonia with places to go, things to do and see & loads more.
Book your accommodation in advance, at least for the first destination. For hotels, use booking.com. For apartments use Airbnb and get a discount on your first booking. For free camping, use the iOverlander app offline.
Try to learn Spanish or at the very least have some basic phrases. English is widely spoken in the major tourist towns in the south, like El Calafate, El Chalten and Puerto Natales. Everywhere else, you'll need some basic language skills to get the most out of your trip.
Reserve your tours and activities in advance with Viator and Get Your Guide.
Get your rucksack ready with our definitive Patagonia packing list.
Go have the adventure of a lifetime!
Notes
We hope this helps you plan your travels in Patagonia. It's an enormous region and one we completely adore. Yet we found it difficult to plan our first trip, so we've written extensively about it to help you out!
If you have any questions about Patagonia, travelling in a vehicle or even building a campervan, contact us by email at [email protected].
Like it? Pin it!