European road trips are some of the best in the world. The variety of countries, landscapes and activities on offer is massive. Driving in Europe is easy and all this makes a road trip the best way to tour Europe.
We've shared with you 10 of the best road trips on the continent.
There's so many more too but these we've enjoyed the most. From any western European base, all these destinations are easy to do in a 2 or 3 week break; longer if you have time, shorter if your don't.
Get inspired for your next European road trip with these ideas.
1. Picos de Europa, Spain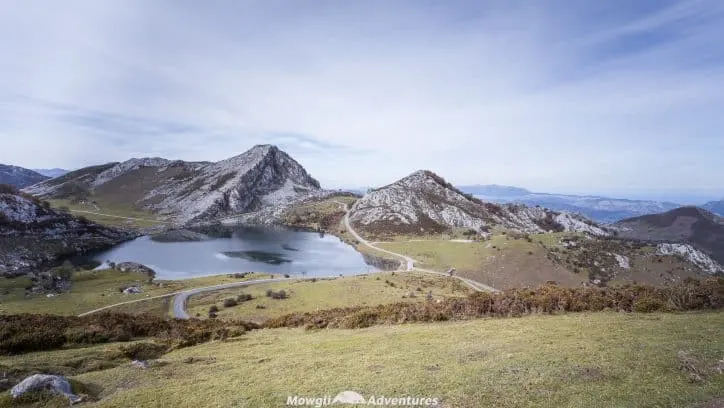 Northern Spain is often overlooked in favour of the much hotter south. But the Asturias and Cantabria regions of northern Spain offer the most fabulous scenic drives and road tripping opportunities.
Leaving the port town of Bilbao in the Basque country, head west along the coastal road to the quaint Santallina de Mar. Spend a night in the coastal town of Comillas.
Make sure to visit the amazing Capricho de Gaudí building, one of only 3 buildings designed by Gaudí not built in Barcelona.
Detour away from the coastal region of the Camino de Santiago and head inland to the mountains of the Picos De Europa. It's easy to spend a fortnight in the mountains, especially if you love the great outdoors.
If you can't resist the bright lights of the city, León and Burgas are great options for a city break and only a short drive from the more remote Picos de Europa.
Essential reading: check out our detailed road trip itinerary for northern Spain here
2. Baltic to the Arctic in Winter, Sweden & Norway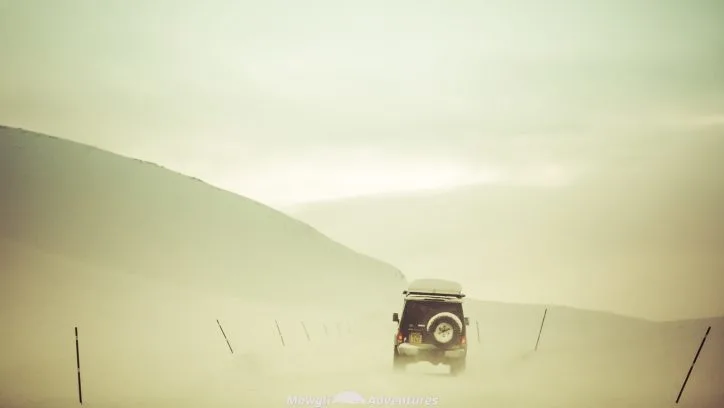 This is an amazing road trip and one few people have done in the middle of winter. Sounds cold? Believe me, it is! Well below freezing.
On the upside, there's no sign of the midges that blight the Swedish countryside in summer and a glimpse of the aurora borealis is the icing on the cake.
Leaving the cosmopolitan city of Stockholm behind, head north along Sweden's Baltic coast. It won't be long before you start hitting the snow line so make sure to have the right tyres on your car.
If you visit between late November and early February, the Baltic Sea in the north will be frozen over. What a great opportunity to drive across the ice road to the archipelago near Luleå.
Not cold enough for you yet? Do as we did and take the road inland towards Kiruna in Sweden before diverting north again.
Drive through the northern reaches of Sweden and Norway to reach the most northerly point on mainland Europe at Nordkapp. A wonderful experience!
3. NC500, Scotland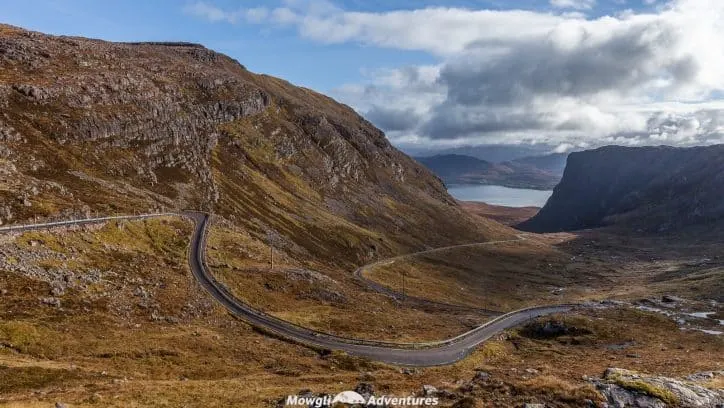 Scotland's answer to Route 66, this scenic route is a chance to experience all that is great about the Scottish Highlands.
The NC500 is a circular road trip at the northern tip of Britain, beginning and ending in Inverness.
With award winning beaches, dozens of whisky distilleries to visit (and sample a cheeky few too) and many castles to admire, the NC500 is becoming hugely popular.
If remote, rugged wilderness is what you're looking for, Scotland doesn't disappoint. And there are some amazing scenic drives too. Just look at Applecross Pass in the photo above. And this is just one of many!
Visit in early autumn for some fabulous fall colour on the southern half of the route and fewer visitors too. Just wrap up warm!
Must read: Our North Coast 500 route around Scotland in a camper van
4. Italian Lakes, Italy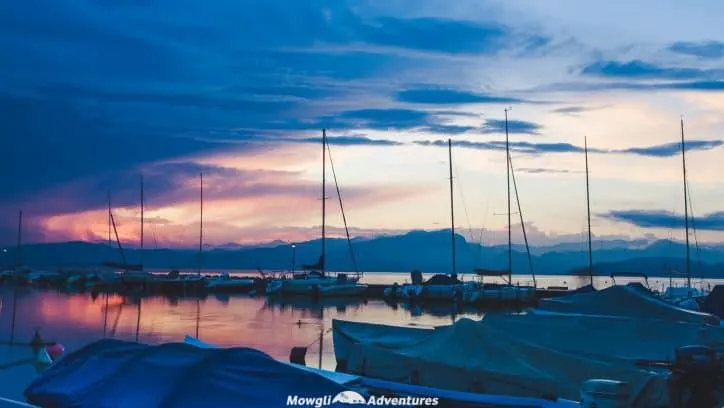 Yeah everyone's heard of Lake Como because George Cloony has a house on its shores. But Lake Garda is the largest of all the Italian lakes. Best of all, it's only a short drive away from Verona.
A road trip around Lake Garda is delightful.
Sipping vino in an Italian piazza's in ancient yet intact villages is an absolute must. Lounging at the lakeside and soaking up the summer sun and peaceful views is another.
And admiring the fine Italian design of some of the retro boats is pretty cool too!
5. Grossglockner, Austria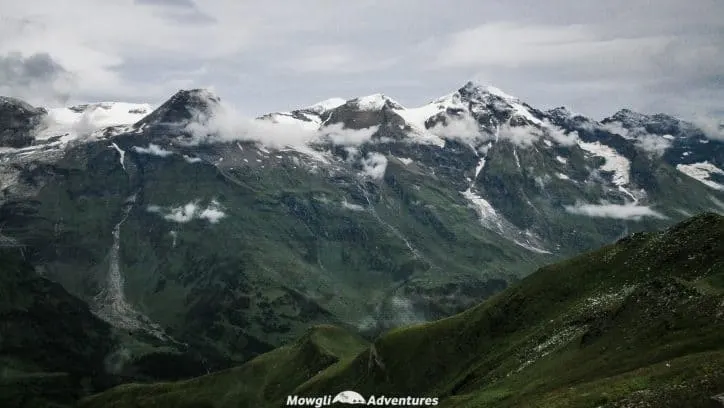 At 12,460 feet, the pyramid-shaped Grossglockner is the highest mountain in Austria. So to drive up to the base of the mountain, is an exhilarating experience.
Surrounded by huge peaks and glaciers, you'll be dwarfed by the european mountain range of the Alps.
The Grossglockner pass is only about 30 miles long with a multitude of bends and ever more enticing views. Once at the top, you can park up and go hiking on the glacier along well marked trails.
It's worth noting the pass is only open between May and November. It snows in winter, a lot so it's closed for safety reasons! And it'll cost you a fair few Euros to pass too. You can check here for the latest prices.
I know it's quite pricey but it's one of the most iconic of all our European road trips and well worth it in our opinion. Make sure you head over on a clear day though for the best views.
Essential reading: Money saving tips for your road trip
6. Duoro Valley, Portugal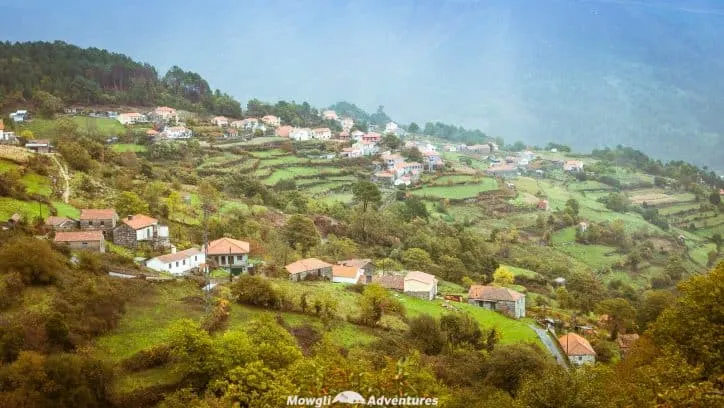 The N222 between Pinhão and Régua was voted the World's Best Drive in 2015 and it's no wonder. The views along the route are incredible and as yo drive up the hillsides, the lewis down into the valley below and the meandering river are amazing.
By road, the choice of wine estates to visit is huge. Make sure you don't drink if you're driving though! It's easy to book a day trip of wine tasting and even include a boat trip along the river to avoid driving.
Make sure you visit some of the olive oil estates too. You're sure to come away with the most wonderful oils.
If you want to experience the grape harvest and try your hand at making your own wine, visit Duoro Valley in mid to late September.
Essential reading: check out our 10 day Portugal road trip itinerary here
7. Zagreb to Dubrovnik, Croatia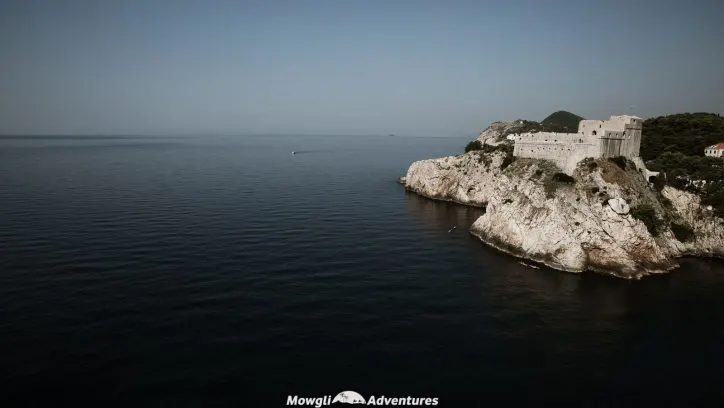 A road trip is the best way to discover Croatia and it's a country with so much to offer.
Starting in the trendy city of Zagreb this European road trip meanders southwards through the rural areas of Croatia and into the most amazing national parks of Plitvice Lakes and Krka.
In both you'll be awed by these natural waterfalls and fantastic scenery. If you visit in the warmer months, you'll enjoy a dip in the sparkling water at Krka.
From here, head west towards Croatia's rocky coastline and make sure you the boat trip (or 2) to one of Croatia's thousands of tiny islands.
Along the coastal route, take time to soak up the Roman history in Split. Dubrovnik aka King's Landing, is a sight to behold.
It's like nowhere we've seen before and really is like stepping back in time. Make sure to walk the city walls before you leave and enjoy all the Game of Thrones sets you recognise along the way.
8. Cornish coastline, England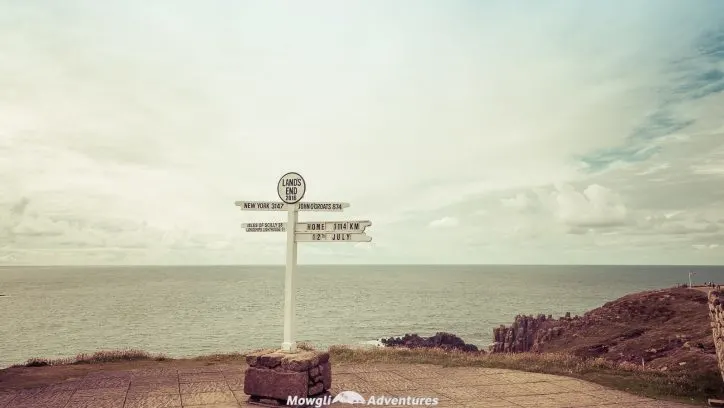 Many consider Cornwall one of the most scenic stretches of coastline in England.
You'll find over 400 miles of amazing coast, sandy beaches, hidden coves and oodles of English heritage.
Because it's one of the few counties in England without a motorway, Cornwall is perfect if you're looking for one of the best European road trips.
Follow the coast road, in either direction, and keep away from the main routes wherever possible. This is how to find some wonderful coves, hidden from view and isolated even in the height of summer.
Of course you won't want to miss the the iconic sights of Land's End and St Michael's Mount too. For a magical day out though, head on over to King Arthur's Tintagel! You won't regret it because the views are out of this world.
Essential reading: check out our road trip itinerary for Cornwall here
9. Beara Peninsula, Ireland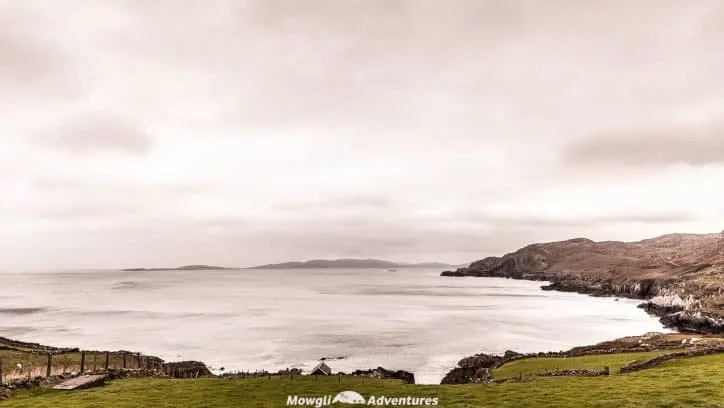 Beara Peninsula is a circular road trip route in the southwest of Ireland's Wild Atlantic Way. It's less busy than the Dingle Peninsula and the Ring of Kerry yet it is by far our favourite route of the 3.
There's loads to see and do here and there a few scenic driving routes you won't want to miss.
Healy's Pass is one road you mustn't miss. When we did this, we loved it so much we drove it in both directions. Head west to Dursey Island and hang on tight for Ireland's only cable car ride.
It's a precarious ride and the only way of reaching the island so make sure you don't miss the last one back.
This is the true and authentic Ireland. It's not full of tourists so for a genuine cultural experience, book your accommodation at one of the many family run B&B's and have your dinner in the local pub.
You can thank us when you recover from all the Guinness and craic!
For more about the Ireland's Wild Atlantic Way, click here
10. Alpenstrasse or The Alpine Road, Germany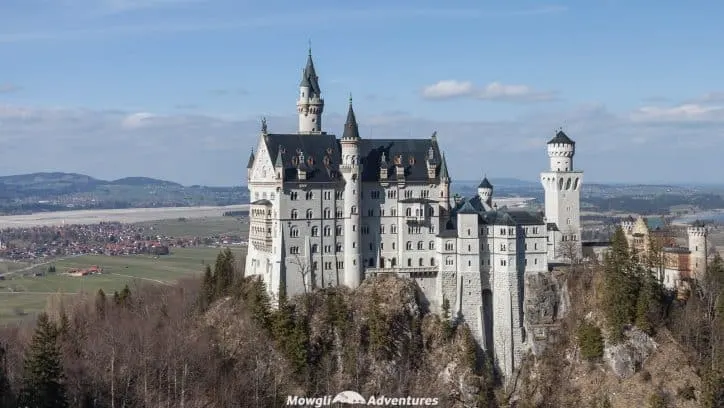 The Alpenstrasse winds along the southern most border of Germany. From Lake Königssee to Lake Constance, the picture perfect landscape will awe you and the roads are fantastic!
The Oberjoch Pass is one of Bavaria's most popular scenic drives and has no less than 106 bends! Can you resist?
Then you can step into the fairytale world of Bavarian kings and Neuschwanstein Castle near the town of Füssen. Can you see how Walt Disney was inspired?
For camping, try one of the many lakeside campsites. Lakes Weissensee, Hopfensee and Forggensee all have incredible views and there's loads of campsites and guest houses to choose from.
Check this out: All you need to know about visiting Neuschwanstein Castle
Useful resources for travellers on European road trips
When you click on links to various merchants on this site and make a purchase, this can result in this site earning a commission. As Amazon Associates, we earn from qualifying purchases. For more info, please check our disclosure page.
Guide book & road maps
It's useful to carry paper map on European road trips. It doesn't take up much room luggage and we find them useful for planning our route. It's much easier to get an idea of distance and places to go along the way than on your GPS.
You can buy your European road maps here.
We also suggest bringing a guide book with you. We've always used a Lonely Planet one but Bradt and Rough Guides are good too. Take a look here and check out what guide books are on offer.
Booking accommodation
When it comes to booking accommodation, we just wing it. But then it's a little easier when you're travelling in your own vehicle and able to overnight park. If you're travelling in a camper van or motorhome, make sure to use the aires for free overnight parking.
You can book accommodation pretty easily. In fact, we suggest you don't book in advance to avoid having a fixed itinerary. Half the fun of road trips is having the flexibility to do as you you like, when you like. You lose some freedom with a pre-booked reservation.
If you need to book accommodation, think about using our affiliate link. It doesn't cost you any extra and we receive a small commission to help maintain this site.
Car hire
While we drive our own vehicle, we appreciate that many people will fly into Europe and hire a car. We've done a few of our road trips by hire car in Europe too.
Always use a reputable firm because you need assurance the car is well maintained and your insurance is valid.
We're not loyal to one rental firm, and will simply go with the one that offers the best value – and that means using a comparison website. For us, Rental Cars is by far the best, and our first choice, every time.
Like it? Pin it!