Stepping out of the shower to find your campervan engulfed in steam isn't a pleasant experience. On the surface, you have to deal with damp floors and countertops, but over time, condensation can also lead to mold, rot, and rust.
For this reason, it's important to invest in a camper roof vent. Even the simplest setups can make a huge difference, allowing hot, moist air to escape so that it doesn't settle in your cabin and cause problems later. When you invest in a nicer unit, you can regulate your indoor temperature for increased comfort all year long.
When you click on links to various merchants on this site and make a purchase, this can result in this site earning a commission. As an Amazon Associate we earn from qualifying purchases. For more info, please check our disclosure page.
We tested dozens of RV roof vents to determine which offered the greatest value. Of them all, we liked the MAXXAIR 0007000K MaxxFan Deluxe Fan best. It's a premium unit that functions as an exhaust vent and a fan, plus it comes with a remote and built-in thermostat for hands-free use. Keep reading to learn more about it and our other top picks so you can find a van fan that keeps your campervan fresh, dry, and cool throughout the day.
10-speed fan camper fan doesn't skimp on the features
The MAXXAIR 0007000K MaxxFan Deluxe Fan is a roof vent for RVs that's truly worthy of the "deluxe" title. From its multi-speed fan to its convenience features like a remote and thermostat, this product was developed to impress.
The fan having 10 speeds was one of the first things that caught our eye. This may seem a bit like overkill when you consider most fans offer three speeds (low, medium, high), but we found that having the extra options really allowed for more precise temperature control.
Did we just say temperature control? When referring to an RV roof vent? While this camper fan doesn't produce hot or cold air, it does a great job of achieving your preferred temperature inside the van by moving stale air. Because it offers a reversing feature, you can both suck out and pull in air, as needed.
You control your campervan roof fan by way of remote control. It's nothing fancy, so you don't have to worry about figuring it out. It has options for fan speed and fan direction, and small icons let you know the status of the fan, like whether the cover is open or whether the fan is running.
We love the simplicity of the remote and even the entire system, but we aren't fans of the company's decision to use an IR remote rather than an RF one. IR requires that you maintain a line of sight with the fan to operate it. This is no problem if you and it are both in the same general vicinity, but if it's in the living room area and you're in the bedroom area — and there are any obstructions in your path — you'll need to move closer to the fan to operate it.
Aside from the remote, there really aren't any other complaints. The campervan roof vent measures 14 x 14 inches, so it's a standard size, and you can operate it with the cover closed in "ceiling fan mode". The ceiling fan mode did a good job of moving air to keep the interior from feeling stale, but remember that you'll need to open the cover to help with condensation or to adjust the temperature.
What I Liked
Powerful 10-speed fan does an amazing job of moving air
Thermostat lets you pick your ideal interior temperature
Reversing function allows you to suck air out or pull it in
What I Didn't Like
IR remote control requires line of sight with the unit
Top-quality RV ceiling fans come with a higher price tag
Camper roof vent with adjustable speeds, reverse operation, and more
The Fan-Tastic Vent RV Roof Vent with Thermostat is another example of a premium product that will satisfy your need for big features. It only offers three speeds, but the 10-blade fan does a remarkable job of moving air in, out, and around the cabin.
In addition to pulling air out of your RV to help with condensation and excessive heat, this camper fan has a reversing feature that pulls air in. It's great to use on cool days, especially when you open another window in the van to create a draft.
Use the fan's thermostat to help regulate the temperature inside. It won't work like an AC or heater, but we found it did a pretty good job of cooling us down when it got a bit stuffy on a warm afternoon. On days like that, you'll appreciate that you don't have to use so much energy to stay comfortable.
You can control this fan's various functions with its remote, but note that you may need to pull out your reading glasses to be sure of what setting it's on. Aside from the small print and overuse of tiny green lights, the remote is basic and straightforward, and it worked as we moved around the cabin.
We liked that this van fan also allows for manual operation. You've got buttons on the unit for controlling the thermostat and airflow, so you don't have to hunt down the remote whenever you want to use the fan. However, note that you do always have to open the vent cover by hand, which can be annoying if you don't want to get up.
The van roof vent fits standard 14 x 14-inch openings, and it comes with a self-sealing vent cover to protect against rain and moisture. Installation took about an hour, and it didn't require any special tools.
What I Liked
Temperature control thanks to a built-in thermostat
Operate by way of remote control or manual buttons
Installation was fast and easy, with no special tools
What I Didn't Like
Remote labeling is small and somewhat confusing
Vent cover cannot be controlled by the remote (select models)
Rain-sensing feature ensures your interior stays dry
If you often travel to wet climates, you know that condensation can be a big problem. You know what else is a big problem? Leaving the roof fan vent open in the rain. With the Leisure Coachworks RV Roof Vent Fan, you don't have to keep tabs on your vent because its rain sensor automatically closes the cover when it detects moisture.
We took the camper van to Florida in the summertime, and for being the Sunshine State, it sure rained a lot. It was also hot, so we often ran the ceiling fan to keep the air moving. The rain sensor definitely saved us on more than one occasion, and we never suffered leaks due to the weather (or any other reason, for that matter).
Like other premium roof vents, this one comes with a remote. We found it funny that the manufacturer couldn't spring for batteries, but after hunting some down, we didn't experience any other issues with it.
Another standout feature of this fan is that it comes with LED light strips on the trim. They were useful as another light source in the evening, but they weren't bright enough to use as the only light.
Installation of this camper van fan was very easy; it only required connecting two wires. It fits your standard 14 x 14-inch opening, and it accommodates roofs up to 4.75 inches thick.
What I Liked
Rain sensor automatically closes cover when it detects moisture
Control all functions with the remote
Installation was fast and simple
What I Didn't Like
Remote control didn't come with batteries
LED lights could have been brighter
Basic, electric-powered roof vent kit that won't break the bank
The Hike Crew RV Roof Vent Fan gets big points for its simplicity. It's an electric fan, but it doesn't come with a huge price tag because it doesn't have all the features of more premium units. This makes it an excellent choice if you want something convenient but also affordable.
This van roof vent doesn't come with a remote. Some might consider this a drawback, but the manufacturer puts a positive spin on it: There's no remote to lose if you don't have one to begin with! Questionable reasoning aside, the fan is super simple to operate. You've got a crank handle for opening the cover, a knob for adjusting the fan speed, and a dial for changing the fan direction.
The fan only offers three speeds, but we found this sufficient for most circumstances. When on its highest setting, the fan sucked out the hot, moist air in just minutes to prevent condensation; and when in reverse, it brought in cool air from outdoors to maintain a nice ambient temperature. There's no thermostat or auto-shutoff with this fan, so you'll need to turn it on and off by hand as you need it.
The fan's welcome simplicity follows through to installation. We only needed a screwdriver to install it thanks to the fact that its screw holes were clearly marked and pre-drilled. Don't have a lot of experience with electricity? Even novices can figure out the wiring for this fan, so there's no need to hire a professional installer.
Take note that this fan is smaller than most, measuring 11 x 11 inches. This means it's not suitable as a replacement if you've already got a 14 x 14-inch space, but it is perfect for a new build where you get to decide the size of the opening.
What I Liked
Simple camper roof vent without all the frills
Easy operation with just a crank, knob, and dial
Installation was fast and easy with minimal tools
What I Didn't Like
Doesn't come with a remote; manual operation only
Too small to fit standard openings of 14 x 14 inches
Non-powered roof vent kit requires no wiring or electricity
If you're looking for a simple and affordable van roof vent with no fancy features, you've found your match in the Ventline V2092SP-28 RV Roof Vent. This basic campervan roof vent requires no electricity because it's not a fan — it's just a vent.
You might choose this type of roof vent if you often travel to areas with fair climates. You may not need a lot of air circulation within the van because it doesn't get too hot or too cold, but you do want a way to let warm, steamy air out while cooking, bathing, or just sleeping — and that's exactly what this RV roof vent provides.
We tested this unit by installing it on a friend's camper. He had actually been thinking about replacing his RV roof vent fan because it was no longer working. He realized that he didn't need a fan, so he agreed to try this one. As this friend spends a lot of time in Wisconsin, he found that this vent was perfect for his needs.
Operating this vent is as simple as turning a knob. The cover opens smoothly, with very little noise. You decide how far to open it based on how much you turn the knob — open it all the way for maximum condensation relief, or open it partway to keep your interior fresh as you eat, sleep, and live throughout the day.
If your camper has a 14 x 14-inch opening, you will need a saw to widen it just a bit as this unit is 14.25 x 14.25 inches. So long as you don't have ribs or other obstructions in the way, this shouldn't be a problem, though it is a bit of an inconvenience.
What I Liked
Super simple RV roof vent — just turn the knob to open and close
No fan, so there's no need to wire for electricity
Perfect replacement when moving away from electric units
What I Didn't Like
Larger than standard-sized openings
Lack of fan makes it less than ideal for warmer climates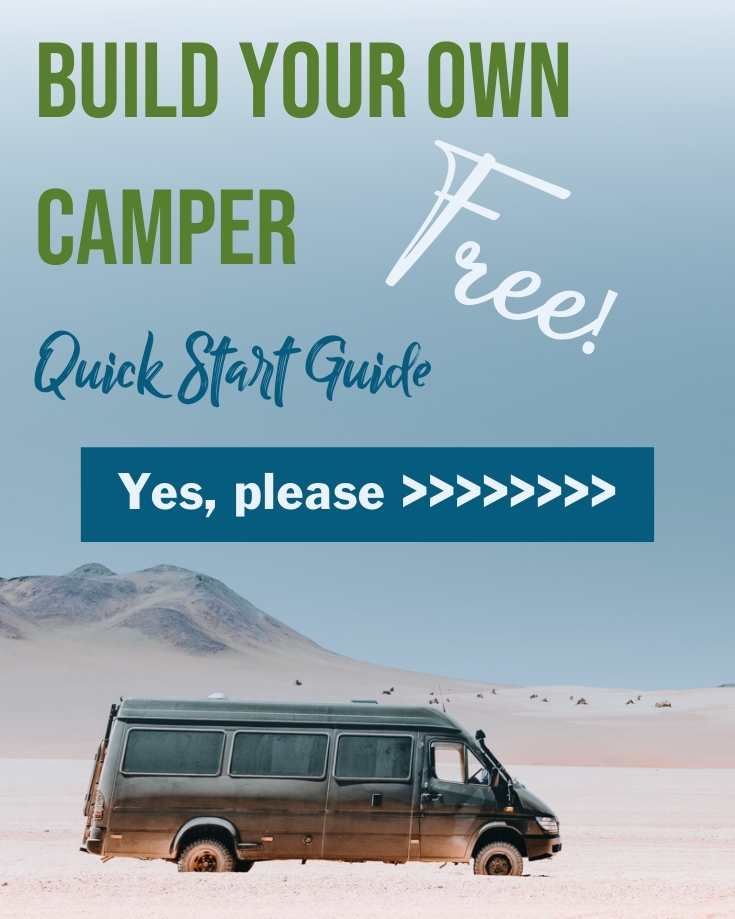 How to Choose the Right Van Roof Vent
We love all the features that the MAXXAIR 0007000K MaxxFan Deluxe Fan provides, but if it's not exactly what you need, we can help you figure out what will work better. Review the considerations below to determine what features are most important when shopping for a campervan roof vent.
Size
Most roof fans are designed to fit in openings that measure 14 x 14 inches, although some require 13 x 14 or 14.25 x 14.25.
If you are replacing or upgrading an existing van fan, it's important to match the size exactly to prevent leaks and other issues.
But if you're installing a fan where there wasn't one before (such as in a DIY camper van conversion), the exact size won't matter too much. Just make sure the opening and the whole fan mechanism will fit between roof ribs and any other equipment you have or might add to your roof, like solar panels, a deck, or a cargo box.
Operation
There are a few different types of roof vents, including simple hatches that open and allow air to flow, non-electric fans that are powered by the breeze, and electric 12V fans that can provide better airflow.
When deciding which to choose, consider the environments in which you often find yourself. If you like to stay in cool but wet areas, a non-electric option may work just fine. However, if you like to travel the country, you'll probably find that an electric-powered van roof vent offers more versatility for differing climates.
Noise Levels
All-electric roof vent fans make some noise when in operation, but some models are much noisier than others. Some models have 10 speeds, so the higher the fan's speed, the louder and higher-pitched the sound will be.
You'll generally find that van roof vents create a soothing white noise that's not too annoying regardless of the decibel level, but if you're sensitive to this type of thing, be sure to review your chosen fan's volume before completing your purchase.
Airflow Direction
Some simple fans can only suck the air out of your camper, but more elaborate versions have reversible functions, so they can either suck the air out or pull fresh air in.
While a one-way fan is likely sufficient and will do a fine job of keeping condensation down, it's nice to have the reversible function, allowing you to move air around in the camper and use the fan without having to have the lid open.
Additional Features
There are a few extra features that aren't strictly necessary, but they can be super convenient.
Rain Shield
Rain shields are plastic pieces that fit over the top of the roof vent fan and prevent rain from getting in while still allowing full functionality of the fan.
They are kind of bulky and therefore require advance planning to make sure your entire fan assembly won't interfere with solar panels or other rooftop accessories.
If you plan to spend a lot of time in wet climates, they are almost essential — a rain shield allows you to safely vent your camper while cooking or after showing, even in a rainstorm.
As an alternative to a rain shield, some fans have a built-in rain sensor that automatically closes the fan lid when it detects moisture, protecting the fan from damage and keeping the interior of your camper dry.
This can be a great low-profile alternative if a rain cover takes up too much space on your roof, and it can give you peace of mind if you want to leave your fan on while you go for a hike and or check out local attractions.
Remote Control
Some fans can be controlled with a remote, allowing you to change the fan speed, open or close the fan lid, and turn the fan on and off without even getting up.
The remotes are often battery-controlled, and they can be super helpful if you can't easily reach the fan buttons.
If you select a fan without a remote, you'll simply press buttons on the underside of the fan to turn it on and off and adjust the speed. The lid may open with a button, or you might have to crank it open manually.
Thermostat
Some fans are equipped with thermostats that can automatically turn the fan on and off based on the temperature of the camper's interior.
For example, you can set your fan to turn on any time the camper's internal temperature exceeds 75 degrees. If the temperature drops below that, the fan automatically turns off.
This can be a handy feature to keep your camper comfortable without having to think about turning the fan on and off. It helps ensure that it's a pleasant temperature when you return from being away from the camper for a few hours.
Wrapping Up
When shopping for a roof vent for RVs, you should consider its size, how it operates, and what kinds of features it offers. The most basic of vents are just hatches that let air escape, while more elaborate setups come with electric fans, remotes, and built-in thermostats.
If you're looking for the best bang for your buck, we highly recommend the MAXXAIR 0007000K MaxxFan Deluxe Fan. It offers all the features you'd expect from a premium model, making it a versatile choice that will keep you comfortable in nearly any climate.
Looking for more ways to help with moisture within your cabin? Check out our guide to stopping condensation for winter living in a van for useful tips.
Continue reading:
Like it? Pin it!