The Camino de Santiago de Compostela, often known as the Way of St James, is a pilgrimage route that criss crosses Europe and northern Spain, culminating in Galicia and the tomb of St James.
Legend has it that St James was carried by boat from Jerusalem to Northern Spain.
In October 1987 the route was named a UNESCO heritage site. Traditionally the route is walked and thousands of people walk at least part of the route each year. In the middle ages it was a way of earning a plenary indulgence.
An admirable activity we are sure, but Mowgli Adventures are never ones to walk very far. After all, we have a Unimog.
Find out more about Mowgli the Unimog
Camino de Santiago de Compostela: Mowgli Style
We accept that both Graham and I are fundamentally lazy.
We love the outdoors, lounging in the sun, tanning ourselves, maybe going for the occasional cycle ride and even a Sunday afternoon stroll. But our way of travelling is on 4 wheels.
And the more we need 4 wheel drive, diff locks and the risk of using our winch, so much the better!
We're just not the walking type. I'm sure we're missing out on many sights, we probably sounds like lazy, unfit travellers. But ho hum. Such is life.
The Camino de Santiago de Compostela takes the pilgrims, many carrying rucksacks and using walking sticks, through some fantastic scenery, cities and villages.
On our escape from the British winter, we thought we'd undertake our own version of the route, in Mowgli.
The original route starts in France, but we joined in Bilbao. We've passed through Bilbao a few times on our travels but never taken the time to really explore the city.
After 36 hours of a rather rough ferry crossing from Portsmouth, what better way to let the motion sickness settle than to take a stroll around the first city we arrived in?
Having decided to spend just one day in Bilbao, we were not disappointed!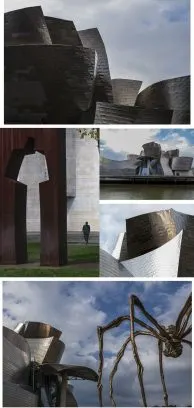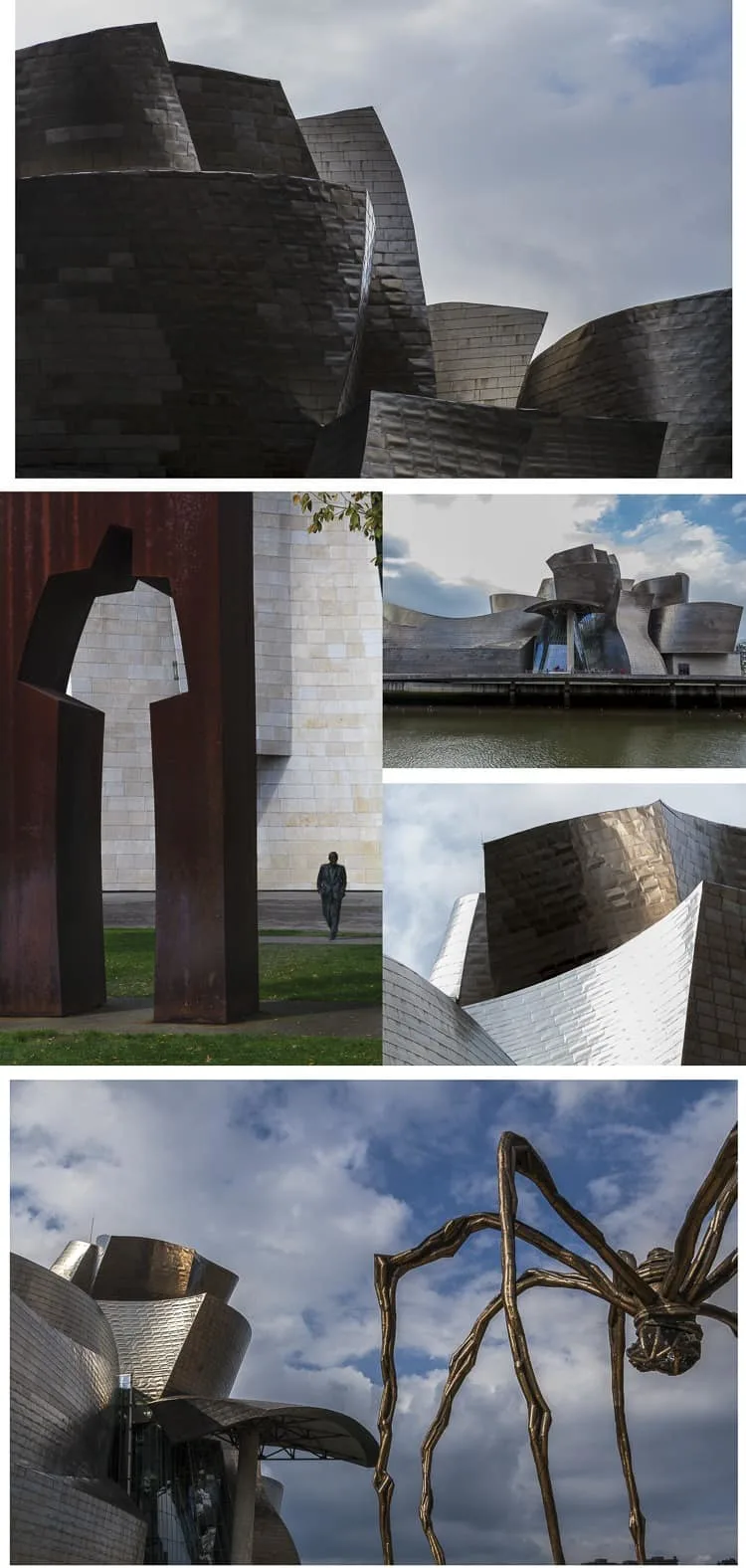 Read our guide to spending a day in Bilbao
Cultural Santillana del Mar
Heading west, still on the pilgrims paths we arrived at Santillana del Mar.
It's is one of the most historic towns in Spain and is one of the most visited places and attractions in the Cantabria region.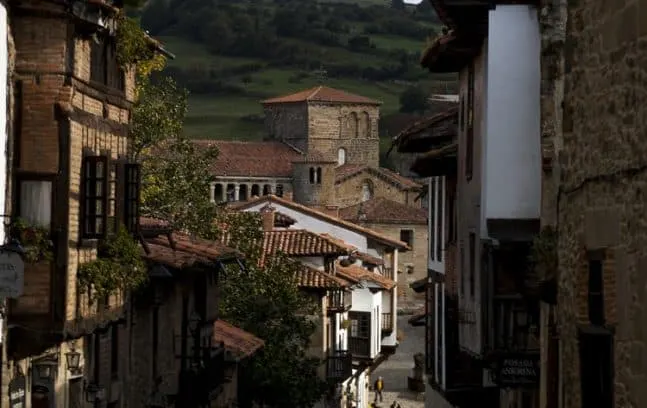 Despite its name, Santillana del Mar is not quite on the coast; in fact it's about 20km inland.
It's a quaint town, with Romanesque architecture, cobbled alleys and in October, despite a large number of tourists and pilgrim walkers, feels a little sleepy.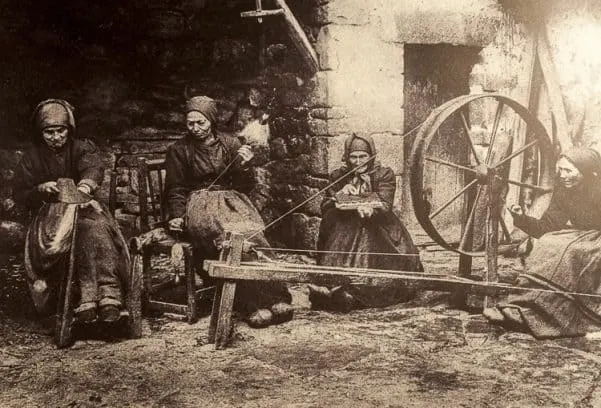 Santillana del Mar is a hub for cultural activities in the Cantabria region and hosts many exhibitions throughout the year.
A visit to the museum is free and exhibits the traditions of rural life in this region. I'm now confused about clogs though. Weren't they a Dutch invention?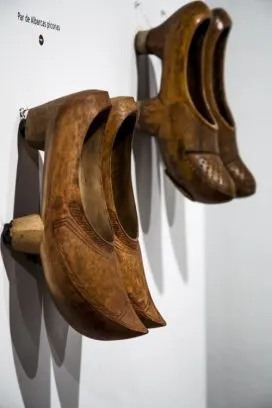 Nearby Santillana del Mar are the Altamira Caves.
Call me tight if you will, but on the basis that you're not actually allowed to go inside the caves, I couldn't really see the point of paying an entrance fee to the visitors centre.
I can see all I need about the history of these ancient caves and images of the cave drawings on the internet.
Were we wrong to miss this? If anyone could tell me if it was worth it, we'd like to hear from you.
Gaudí Fest in Northern Spain
In Comillas, we diverted slightly from the Camino de Santiago de Compostela to incorporate a mini mission to visit each of the 3 Gaudi buildings outside of Catalonia.
This is when stepping of the tourist bus reaps some extra delights!
The Capricho de Gaudí was the highlight of the mission and we'd highly recommended an afternoon excursion.
Do you want to go on a Gaudí tour outside of Barcelona?
The Great Outdoors
Entering the mountains of the Picos de Europa National Park, we re-joined the Camino de Santiago de Compostela.
This National park is an outdoor lover's paradise. Beautiful scenery, rugged mountains, plenty of stunning gorge walks, rural alpine villages and some great European wildlife awaits you.

We met some wonderfully hospitable folk along the way and indulged in the gastronomical delights of the area.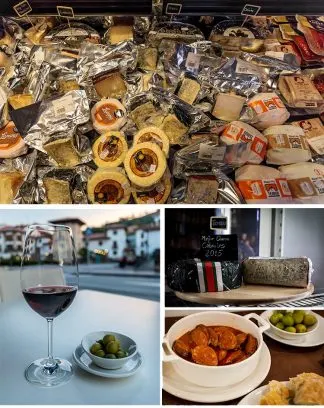 Read more about the spectacular Picos de Europa National Park here
Our route didn't quite culminate in a visit to the tomb of St James in Galicia. In fact, for that we are sorry. One day we will visit the town and indeed St James' tomb. We decided we'd use that time to visit the nearby town of Astorga before heading back for the much needed maintenance.
Back in León, and with Mowgli's Spa Day complete, we're now heading directly for Portugal and the next National Park on our must do list, the Parque Natural de Montesinho.
While our version of the Camino de Santiago de Compostela may not have been under the steam of our pins, and it may not have been the traditional pilgrimage to earn us some plenary indulgences, we've enjoyed every minute of it.
In the not too distant future, we'll definitely undertake more of it.