Our love of coffee means a decent coffee maker is on virtually every list of campervan essentials.
It's the first thing we reach for each morning and the perfect beverage after a long hike. And a good cup of coffee around a campfire takes some beating.
Whether you're looking for a gift for a van lifer or packing your van with must-have accessories, a camping coffee maker will be on your list.
Most campervan and RV coffee makers need an electrical supply, be that 12v or a mains supply.
Generating electricity off-grid is challenging enough, so cutting back on electrical appliances will help your campervan batteries last longer.
Luckily, there are a few manual coffee makers available so you can have your regular caffeine hit without using electricity.
This comprehensive post covers portable camping coffee makers that don't rely on electricity.
Designed for campers and hikers, they're ideal for use in campervans, motorhomes, and RVs. And there's not a sachet of instant coffee in sight.
When you click on links to various merchants on this site and make a purchase, this can result in this site earning a commission. As an Amazon Associate we earn from qualifying purchases. For more info, please check our disclosure page.
At a Glance: Our Top Picks of Camping Coffee Makers
The Best Coffee Makers for Camping & Van Life
With so many blending methods and sizes available, choosing the best camping coffee makers is tough. Our top pick is the best of the best, in our opinion, but it won't suit everyone.
Here are our top picks of coffee makers for every camping style, including coffee makers for groups, single cups, and much more.
We've used the AeroPress every day for almost four years, and it is by far our top pick of camping coffee makers.
AeroPress Go Travel Coffee Press was launched in 2019 and is even more compact than our current version.
One of the main advantages of the AeroPress is its durability. When you take it out of the box, you'll be in no doubt you've bought a quality product.
The AeroPress Go packs away inside its lidded cup, along with its coffee scoop, foldable stirrer, and paper filters.
While the coffee maker includes a pack of 350 paper filters, we recommend the Able metal disk filters, so you don't need to keep buying paper filters.
Making a cup of coffee with the AeroPress is simple.
Insert the filter into the filter cap, screw it onto the brew chamber base, and balance it on the cup.
Add your coffee grinds and pour over a little hot water, just off the boil. Add enough water to let the grinds become saturated. We find around 30 seconds is ideal.
Then top up with more water, give it a gentle stir and let it brew for another minute.
Use the plunger to press the coffee, and its job done!
Cleaning the AeroPress doesn't result in coffee grinds everywhere either. Unscrew the filter cap, remove the reusable filter, press the plunger, and the compacted grinds pop up. More often than not, it doesn't even need a wipe after use.
Every component is replaceable, so should you lose any essential part, you can replace it without buying a completely new unit.
Brew Method: Immersion/Press
Heating Method: Hot water only
Brew time: 2-3 minutes
Portability, Packability & Weight: A little over 11oz and compact inside its mug
Serving Size: 1 -2 cups
Cleaning: Easy and water not essential at every clean
Price: $$
Accessories:
The Eureka Camp Cafe is an ideal addition to any camp kitchen. In the box, you'll get a 2.5 litre kettle, a filter holder, a 12 cup carafe, and a coffee scoop.
The base of the anodised aluminium kettle boasts some patented tech, so it heats more efficiently than most other camp kettles. This means you'll get your cup of morning joe fast!
The filter holder uses standard #4 filters, and we recommend GSI's reusable Java Filter.
A silicone base on the carafe protects surfaces and makes sure it doesn't slide around on your camp table.
The parts nest inside the kettle for compact storage.
Because it's a decent size, this coffee maker is ideal for families or large groups. That said, it's a fair weight at 2.5 lbs, so a better option for car camping or van lifers than backpackers.
To make a pot of coffee, boil water on the camp stove. You'll need a stove large enough for the kettle. The Coleman propane stove or Eureka's butane camp stove are both ideal.
As the water is coining up to boil, prepare the filter. Balance the filter holder over the carafe, insert the filter and add medium grind coffee measured out with the scoop.
Pour over the hot water slowly and evenly in a circular motion to saturate all the coffee. Aim to keep the water level in the filter fairly consistent until you have enough coffee in the carafe.
Cleaning the Eureka Camp Cafe is simple too. The kettle and the carafe only need a wipe and a rinse, and they are good to go. Tip the used coffee grinds out of the filter and rinse off any remaining grind.
Simple.
The kettle is designed with versatility in mind so that you can use it for cooking pasta or even soups.
Make sure to wash it well, though, so you don't taint your morning brew. It'd be a sure-fire way to fall from camp hero to camp villain in an instant.
The only issue we see with this setup is the lid. It comes with one food-grade, BPA-free plastic lid designed to fit the kettle.
It's not a snug fit for the carafe. Unless you pour all the coffee from the carafe in one round, you'll need to balance the lid on top, so it doesn't get too cold too quickly.
Brew Method: Pour over
Heating Method: Hot water only
Brew time: 3-4 minutes by pouring slowing for the best extraction
Portability, Packability & Weight: 2.5 lbs, so best for car camping or van life
Serving Size: 12 cups of coffee
Cleaning: Easy wipe; for the filter, empty the used grinds and give it a rinse
Price: $$$
Accessories:
The drip coffee brewing method is ideal for convenience, and the Coleman Camping Coffee Maker is terrific.
It's an easy way to make a pot of delicious coffee and ideal for families and larger groups.
The automatic drip coffee maker is designed for camp stoves, so best keep it away from the campfire!
Because it's automatic, so long as you use the same amount of coffee grinds each time, you'll get a consistent tasting brew every time.
It looks just like the drip coffee maker on many kitchen counters around the world, only this one can be used without electricity and in the middle of nowhere.
The bottom part of the coffee maker is made from solid steel and sits right over the burner on your camping stove.
The camping stove flame heats the water, and the coffee maker works just like any household drip coffee maker.
Coleman recommends using a stove up to 15000 BTU. Many camp stoves kick out far more than this, so you'll need to turn the heat down to avoid any damage.
The coffee pot handle engages when it's centred and allows the coffee to drip from the filter above. When it's disengaged, the dripping stops, perfect for pouring the first coffee before the whole brewing process is complete.
It can take up to 12 minutes to brew an entire pot, but you can speed up the process using already heated water. With the pause' n' serve feature, you can pour a cup before it's complete anyway.
The coffee maker uses a standard 8 to 12-cup filter basket – not the cone shape variety. We recommend using a reusable basket to reduce waste.
Brew Method: Drip
Heating Method: Camping stove
Brew time: 5 minutes to first cup if using hot water
Portability, Packability & Weight: 3 kg (heaviest on our list) so best for boondocking, dry camping or car camping
Serving Size: 12 cups
Cleaning: Hassle-free. Wipe the machine and rinse the carafe. For the filter, empty the used grinds and give it a rinse
Price: $$$
Accessories:
Coleman Camping Coffee Maker alternatives: Coleman Quikpot Propane Coffee Maker, GSI Outdoors Collapsible Java Drip (budget, one serve option). The Hario V60 is a popular budget option, but we don't like that it needs special filters.
A lightweight, portable coffee maker and handheld, the Wacaco Nanopresso comes out top on best espresso maker lists, time and time again.
It's made up of a few parts, including an 80ml water tank, the main body with an integrated pump, a filter nozzle, and a filter basket.
It comes with an attached cup the coffee is brewed straight into. Every component packs away into the coffee maker for easy storage.
Check prices: Amazon
Making espresso with the Nanopresso is straightforward, even if you've not made espresso before.
Heat the water and run a bit through the Nanopresso to warm up the parts. Use the measuring cup to add your medium grind to the filter basket and tamp it down, so it's nice and compact.
Attach the filter nozzle to the filter basket and the main body to that. Fill up the water tank with boiling water and screw the Nanopresso in position.
That's it. The Nanopresso is now ready to pour. Simply hand pump the piston on the side of the main body for about 30-40 seconds for a perfect, crema topped espresso.
Cleaning the Nanopresso is a bit fiddly because you need to the whole thing apart again. It is essential to get all the tiny grinds out, so after tipping the bulk of them away, rinse it under warm water.
It may be a bit fiddly, but by taking care of it and if you love espresso, it's well worth it.
The barista kit is an optional add-on that turns the one shot Nanopresso into a double-shot machine.
This durable gadget is the go-to coffee maker for anyone who loves the intense flavour of espresso.
It's the most portable espresso maker we could find and a perfect addition to your camping kit.
Brew Method: Espresso
Heating Method: Camping stove
Brew time: less than a minute after the water is boiled
Portability, Packability & Weight: 336g so ideal for backpackers and hikers, as well as van life & RV boondocking
Serving Size: 1 cup (2 with the Barista Kit)
Cleaning: Fiddly but only needs warm water.
Price: $$
Accessories:
Wacaco Nanopresso Portable Espresso Maker alternatives: Bialetti Moka Pot, Cafflano Kompresso, and watch this space for 9Barista (launching soon)
Stanley has a track record for its durable products, and their Adventure Percolator doesn't let them down.
The heavy gauge stainless steel pot weighs over 1lb, so perfect for campervans and car campers, not so much for backpackers.
The removable handle is made from silicone. Remove the handle when using the percolator over an open heat source and quickly flip the silicon around the handle. Now there's no need for heat-protective gloves.
The Stanley percolator is dishwasher safe, too, so long as you remove the silicone handle.
To brew a pot of coffee, add water to the percolator first. Scoop coffee to taste into the stainless steel basket and insert it into the pot.
Then place it over the heat and wait until you can see it begin to percolate in the glass knob on the lid. When it begins, it's best to turn the heat down a little to keep it percolating without boiling over.
Now you can continue to percolate your coffee until the colour is to your preference.
Cleaning the percolator is fuss-free. Simply dispose of the coffee grind and give it a wipe or a quick swill in water.
When you get home, pop it in the dishwasher, ready for your next camping trip.
With Stanley's built for life motto, it's no surprise their percolator has a lifetime warranty.
Brew Method: Percolator
Heating Method: Camping stove
Brew time: about 10 minutes
Portability, Packability & Weight: 1 lb, so probably a little heavy for backpackers and hikers, but perfect for van life & RV boondocking
Serving Size: 6 cups
Cleaning: Completely fuss-free and even dishwasher safe
Price: $$
Accessories:
Stanley Adventure Percolator alternatives: Farberware Classic 8-Cup Percolator, GSI Glacier Camping Coffee Percolator
One of the most frustrating things about multi-serving camping coffee makers is keeping the coffee warm.
The Coffee Gator French Press solves the problem without breaking the bank so that you can have a hot cup of coffee right to the bottom of the pot.
Check prices: Amazon
With ultra-thick double sidewalls, this coffee maker keeps the contents hot for an hour longer than the glass alternatives.
The Coffee Gator looks and feels like a quality product and comes with a handy pot to carry your beans or pre-ground coffee.
Making a delicious cup of coffee is easy. Add coffee to taste to the French press and top it up with hot water.
If you don't want a whole pot, just cut back on the coffee and water.
Put the lid on the pot (without depressing the plunger), and let it seep for around 3 or 4 minutes. Give the coffee a gentle stir, then let it sit for another 3 or 4 minutes.
How long you let the coffee brew is down to taste, so play around with it to find what you like best.
When you're good to go, gently press down the plunger, separating the grind from the coffee, and pour yourself a hot cup of goodness.
The Coffee Gator is just as messy to clean as every other French press we've ever used.
Emptying wet coffee grinds is a horrible job and uses a lot of water to get it properly clean.
This is just one of the inherent problems with French press coffee and the price you pay for the ease of use.
Brew Method: French Press
Heating Method: Hot water only
Brew time: 6-8 minutes
Portability, Packability & Weight: 2.1 lb so too heavy for backpackers and hikers, but perfect for van life & RV boondocking
Serving Size: 6 cups
Cleaning: Typically messy for a French press
Price: $$
Accessories:
For traditional cowboy coffee, you only need a simple kettle. Aluminium or stainless steel works well on an open flame.
Look for a kettle with a large opening, so you can easily scoop in the ground coffee.
Some coffee pots have wooden or even plastic handles. These are best avoided if you intend to use them on the campfire because, of course, the direct heat could cause them to melt.
Metal handles are best, and you'll need a pair of heat-resistant gloves to handle the hot coffee pot safely.
We recommend the GSI Outdoors Coffee Pot. There are no fancy bells and whistles with this coffee pot.
The enamel-finished coffee pot has a robust build from heavy-gauge steel. Because it's kiln-hardened, it's resistant to most scratches and chipping, so it will keep in good condition for many years to come.
This is a bulky coffee pot and holds a staggering 36 cups of joe! It makes this camping coffee pot perfect for large groups camping together. A smaller, 20-cup version is also available.
And with a lifetime warranty against manufacturing defects, what's not to love?
The only thing we think would improve this coffee pot is the handle design. While not having plastic or wooden handles is excellent given the open fire, a metal bailer would make it more grab-friendly.
Make sure to use quality gloves rather than a flimsy tea towel.
Brew Method: Immersion
Heating Method: Open fire (stovetop possible)
Brew time: 4-5 minutes once water is boiling
Portability, Packability & Weight: Fairly bulky, so not for backpackers
Serving Size: 20-36 cups, so perfect for large groups
Cleaning: Easy – wipe it and clean water rinse
Price: $$
Accessories Needed:
Cowboy Coffee Pot Alternatives: A camping mess tin or saucepan
The price of some camping coffee makers could make your eyes water!
If you're looking for a low-cost way of making coffee without settling for instant coffee, the Ultralight Java Drip is just the trick.
This is as simple as a coffee maker can get. A nylon mesh cone does away with the need for disposable paper filters, saving you ongoing running costs.
The filter is ultra-fine, so it does a great job of keeping grinds out of your cup.
The inbuilt plastic tripod legs easily attach to the rim of your cup, supporting the filter above the already brewed coffee.
A couple of tablespoons of medium grind coffee is enough to provide between 1 and 4 cups, so you can get at least a double morning caffeine hit before you need to clean it.
Clean the filter by inverting it to tip out the used grinds and rinse it off to get rid of any stubborn coffee.
Storage couldn't be more simple either. Those little plastic tripod legs fold up and clip to the opposite side of the filter to store flat.
Its compact size is designed to fit beneath a standard fuel cartridge; this is an ideal coffee maker when space, budget, and weight considerations are the priority.
Brew Method: Pour over
Heating Method: Hot water only
Brew time: 3-4 minutes by pouring slowing for the best extraction
Portability, Packability & Weight: Weighs next to nothing (under half an ounce)
Serving Size: 1 -4 cups
Cleaning: Easy – empty the coffee filter and give it a rinse
Price: $
Accessories Needed:
Ultralight Java Drip Budget Alternatives: Primula coffee brew buddy
Types of Camping Coffee Makers
Not all coffee makers are made equal, each brewing your cup of joe differently. Whether you prefer your morning caffeine hit concentrated in a double espresso or slowly brewed, there's a camping coffee maker to do the job.
The same coffee can taste quite different, depending on its brewing method. We're no experts on this, despite once having had a professional coffee tasting lesson in the Sahara desert, of all places.
Our lack of expertise aside, here's a quick overview of the types of camping coffee makers available and the different brewing methods.
Drip Coffee Makers
Drip coffee makers are one of the most popular methods of filter brewing coffee.
A water reservoir is heated, and the resulting steam travels up through a tube system or showerhead.
As the steam condenses, it drips onto a filter filled with ground coffee. The hot water seeps into the coffee, passes through the filter, and into the coffee pot below.
One of the main advantages of drip coffee makers is that they're pretty much automatic. Simply insert a filter, add coffee and water, turn on the heat, and the machine does the rest.
They even keep it warm for you, at least for a while.
Pour Over Coffee Makers
Pour over coffee makers are similar to drip coffee, though the way the water is applied to the coffee differs.
This easy filter method of brewing excellent coffee involves pouring hot water over the coffee filled filter and allowing it to seep through to the coffee pot below or directly into your mug.
Pour over coffee makers are some of the most portable, travel, and budget friendly.
Because the pour over method is so simple, it's ideal for camping coffee drinkers and without much fuss.
Espresso Machines
An authentic espresso is made by passing highly pressurised, near-boiling water through a tamped serving of coffee.
It produces a small, dark, and intense caffeine hit, with a delicate, silky crema on top.
For camping, recreating the ideal 9 bars of pressure needed for the best results is difficult.
If you're less particular about getting a high-intense coffee shot, portable espresso makers make an excellent espresso-like coffee.
Percolators
In the 1970s, percolators were the ultra-modern kitchen gadget for coffee lovers. In many places, they lost their popularity to the convenience of electric drip coffee makers.
But the classic design of the Moka pot, creating a traditional brew, isn't waning around the campfire.
They are one-pot coffee makers. The coffee pot has a central straw. Once the pot is filled with water, a basket of ground coffee is placed on top of the straw. The water is heated, and as bubbles form, they travel up the straw, carrying heated water.
The water splashes onto the coffee and drips through, back into the water below. The process continues until the coffee is brewed to your liking.
Percolators are a popular choice for camping because they work just as well over the campfire as they do on a stovetop.
Trial and error is the key to finding the perfect brew for your taste. The combination of how much coffee and water you use and how long it's brewed all affect the flavour.
French Press Coffee Makers
A French press is a quick and easy brewing method. Ground coffee is steeped in hot water in a carafe for a few minutes.
When brewed to your liking, plunge the metal filter to the bottom of the carafe, separating the grounds.
Depending on how much pressure you apply when it's at the bottom, you can extract more oils from the coffee, enhancing the flavour.
French presses are a great option in campervans or car camping. Hikers and backpackers will probably find the carafes a little too bulky to be practical.
The biggest downside of French presses is cleaning them. Because the grinds settle at the bottom of the pot, they stay wet, making for messy cleaning.
We find they need a lot of water to clean thoroughly, too, not always ideal when water is limited off-grid.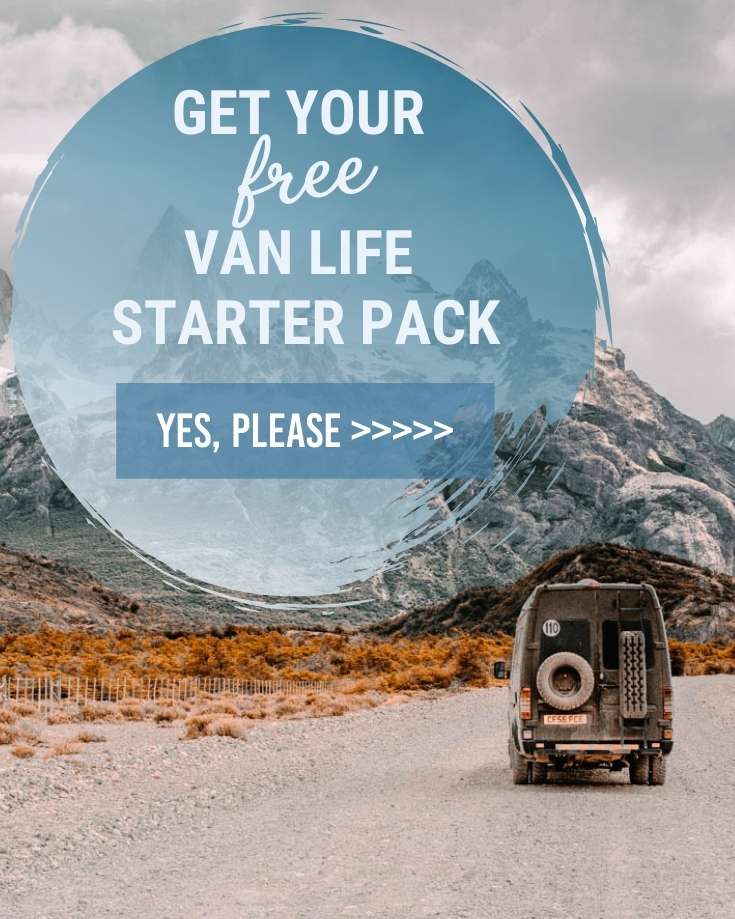 Manual Coffee Makers
Manual coffee makers are more than just a way of describing a non electric coffee maker. A manual coffee maker requires more involvement from the barista (that's you).
You need to decide how much coffee to add, how hot the water should be, and how long you brew it for.
Because the camping coffee makers on this list are non electric, they're mostly all manual coffee makers. There are a few exceptions – drip coffee makers aren't hands-on enough to fall into this category.
Cold Brew Coffee Makers
A cup of steaming coffee is phenomenal, but cold brew is just as good and, on a hot day, even better.
For campers, cold brew coffee makers offer an even more practical option as they don't even need a heat source, let alone an electrical supply.
Coffee grounds are brewed in cold water for as long as you like – usually up to 24 hours. The coffee infuses more slowly than with hot water, removing much of the bitterness of more traditional brewing methods.
You can use any coffee maker to create your cold brew. However, less brewing time in cold water leads to a weaker cup.
Cowboy Coffee Pots
Cowboy coffee is a traditional cup of joe in America, both north & south. From Wild West cattle drivers to Patagonian gauchos, cowboy coffee is as simple and rustic as it gets.
No gadgets are required, just a simple coffee pot and an open fire; it's perfect for campers, hikers, and anyone spending time off-grid.
Cowboy coffee is made by boiling water over a campfire, then adding the ground coffee. After a couple of stirs and letting it steep for a few minutes, it's ready to pour.
With no filter in the coffee pot, the challenge is pouring a cup with as few coffee grounds as possible.
Leaving the coffee to settle for a few minutes helps. Some people claim crushed eggshells help the coffee sink to the bottom.
Others recommend adding a cup of cold water once it's ready, which helps the coffee sink to the bottom.
We've watched gauchos take white hot embers from the fire, roll it in sugar and add it to the pot.
It sweetens the coffee, keeps it hot, and helps the coffee sink to the bottom of the pot.
Unless you use a filter of some sort, your coffee will have bits of grind in it. But that's cowboy coffee!
What to Look for When Buying a Camping Coffee Maker
There's no need to change your tried and tested morning coffee routine when you're camping.
Choose your favorite brew method and a camping coffee maker to suit your travel style.
Here are a few different features to look out for when comparing camping coffee makers.
Brew Method
We've outlined the most popular brew methods for camping coffee above. Our advice is to stick with the method you most enjoy.
You'll be more familiar with the brewing technique and the coffee beans you like, so your routine doesn't need to change.
It will help you avoid waking to unpleasant (or at least different) tasting coffee on your first morning in camp.
Heating Method
Unless you opt for a cold brew coffee maker, you need some way to heat your coffee.
Some coffee makers need the heat of a stovetop or campfire. The Coleman Coffee Maker is suitable for camping stoves, and GSI Outdoors Coffee Pot perfect for an open campfire.
Other coffee makers don't need a direct heat source, just hot water. It makes them ideal for campers who can heat water in a pan on something like a Jetboil or the Coleman camping stove.
The AeroPress and Wacaco Nanopresso Portable Espresso Maker both need only hot water to get a perfect brew on the go.
Brew time
How long coffee takes to brew is down to the method and your taste. An AeroPress coffee maker doesn't need any brewing time as such, so once the water is heated, you're good to go. Same for the Wacaco Nanopresso Portable Espresso Maker, which makes the fastest coffee on our list.
On the other hand, a cold brew needs at least overnight, if not longer, so you really need to plan ahead if this is your chosen beverage.
Portability, Packability & Weight
The camping coffee makers on our list cover a reasonably wide range when it comes to their portability.
Choose a coffee maker that will suit your camping style. If you're a backpacker, the Ultralight Java Drip is ideal. Lightweight, durable, and takes up limited space.
If you're hauling your camping gear around on your back and love espresso, the lightweight Wacaco Nanopresso Portable Espresso Maker is perfect.
Even if you have a campervan or car, compact appliances make for much easier storage.
Something like the Coleman Camping Coffee Maker needs a fair amount of storage. The Eureka Camp Cafe Coffee Maker is more compact.
All of the products on our list are robust and likely to withstand the inevitable knocks and bumps they'll suffer when you're camping or driving down bumpy tracks.
Serving Size
For many campers, size and weight are crucial factors, so many of the best camping coffee makers are single serving.
The AeroPress and Ultralight Java Drip are good options for a great cup of coffee for solo campers.
But if you're camping with a few friends, the whole family, or drink a lot of coffee, look for a large coffee maker.
The Eureka Camp Cafe Coffee Maker and Coleman Camping Coffee Maker are fabulous for large groups, making upwards of 8 cups in one brew.
Clean Up
Used coffee grounds can be messy! If you've ever accidentally rinsed a French press in your sink before emptying the grounds, you'll know what we mean.
The gritty coffee may make the perfect cup of joe, but they're a nightmare to clean out of a dishcloth!
Disposable filters make cleaning a breeze, but we recommend reusable filters wherever possible to reduce waste.
Also, consider how much water you may need to clean the coffee maker. Many coffee makers don't need to be cleaned thoroughly after every single use. You'll want to clean them at least daily.
Price
The price of camping coffee makers varies from the budget friendly Ultralight Java Drip at around $10 to the high end, Coleman Camping Coffee Maker at around $140.
Unless you're on a really tight budget, finding the best option for you is about more than just price, though. Look for a coffee maker that doesn't compromise your coffee preference.
A great coffee maker should work anywhere and will work just as well for home use, RV boondocking, or tent camping.
Once you've chosen your preferred brewing method and found your favorite coffee grounds, choose a coffee maker that will work just as well at home.
It's the best way to get perfect camp coffee.
Camping Coffee Maker Accessories
Whatever your preferred coffee maker, there are a few accessories to enhance your camp brewing experience.
Cups & Mugs
Coffee Grinder
A coffee grinder gives complete control over the coarseness of your coffee grounds.
Camping Stoves
Some camping coffee makers can be used over a campfire or on your RV or campervan stove. For those that only need hot water, you need a way to heat it.
For tent and car campers, camp stoves offer a versatile way to heat water quickly.
How to Dispose of Coffee Grounds
Coffee grounds don't dissolve in water, so throwing them down your camp sink will eventually lead to clogging. Used coffee grounds are best disposed of as organic waste. Either use organic recycling bins on the campground or a composting heap. When boondocking, remember to leave no trace. Coffee grounds may be biodegradable, but they're not found in nature. Pack it in, pack it out.
Like it? Pin it!
---
Check out our introduction to 8 ways to make camping coffee for a brief overview.