Legend has it that if you're looking for fairies, ringing a bluebell will call them to your side, and that swathes of the dainty flowers are fields of spells.
It's pretty easy to imagine where such stories came from when you see a carpet of bluebells in the ancient woodlands of Great Britain.
You're never really that far from a bluebell wood when you're in the UK, although with the flowering season being over in the blink of a fairy's eye, you'll need to be there in May for a chance to spot Tinkerbell and Puck cavorting.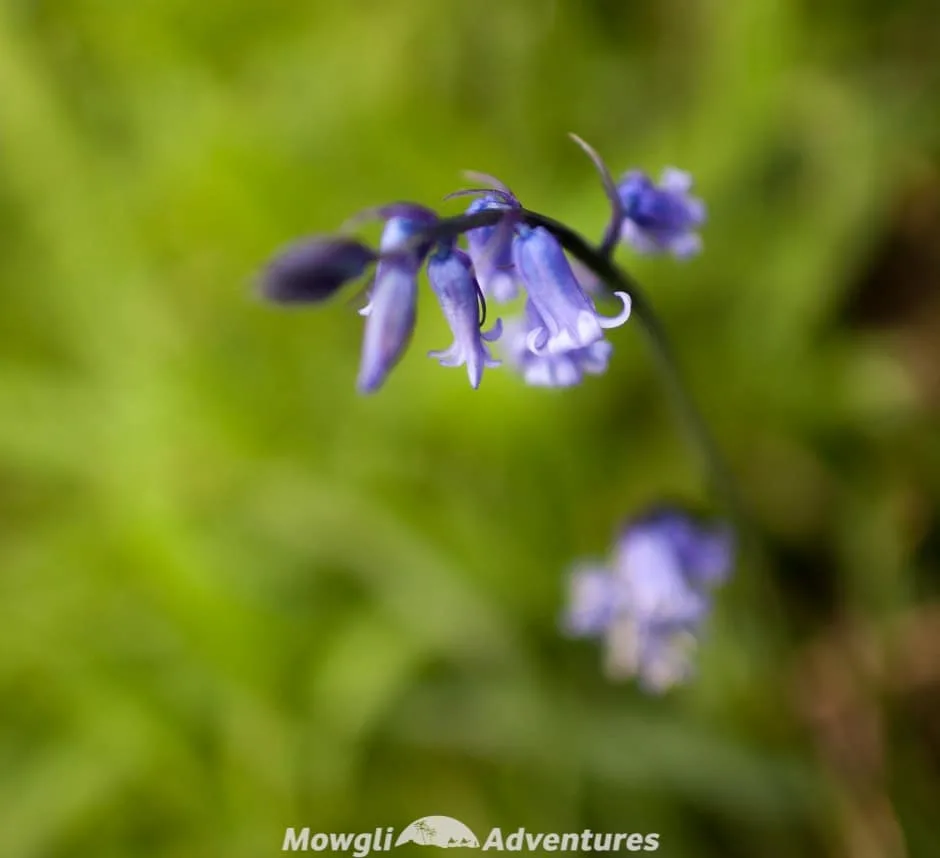 Half of the world's population of English bluebells are in the UK and their appearance demands a walk in the woods. We visited the Clent Hills, near Birmingham for our chance to see thousands upon thousands of these fairy bells creating a carpet of bluebells.
The Clent Hills are a wonderful place if you're after a countryside escape and just a stone's throw from Birmingham.
A carpet of bluebells at Clent Hills
We parked on the lane outside Nimmings Wood car park 'cos we're pretty tight and didn't want to pay £2.75 to park. Some people clearly didn't mind as the car park was pretty full on what was a bright sunny morning.
There are miles of footpaths, cycle routes and bridleways and we took the leisurely route that didn't involve too many steep inclines. I'm still recovering from climbing Everest! We passed a few bluebells along the path, but it wasn't really the sea of fairy bells we'd been hoping for.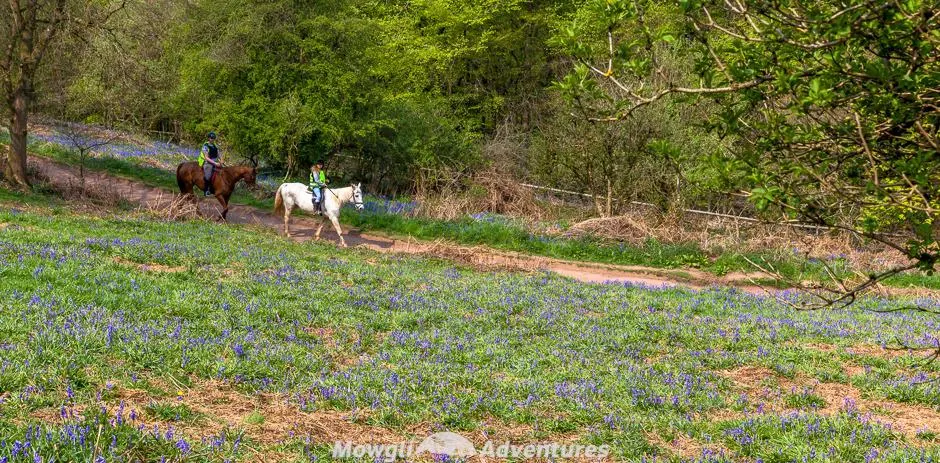 There's a spot about a mile in, with terrific panoramic views over the Cotswolds, Shropshire Hills and Welsh borders. It was a tad hazy and we wish we'd been here more towards sunset for the photo opportunities.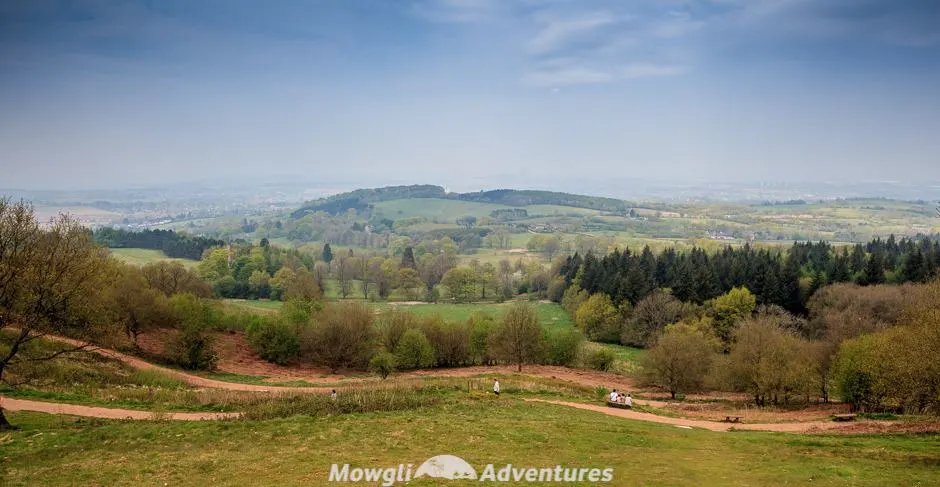 From this spot, you can see the ruined mock castle of Hagley in the grounds of Hagley Park below. Apparently it was only built as an "eye catching feature" back in the 18th century.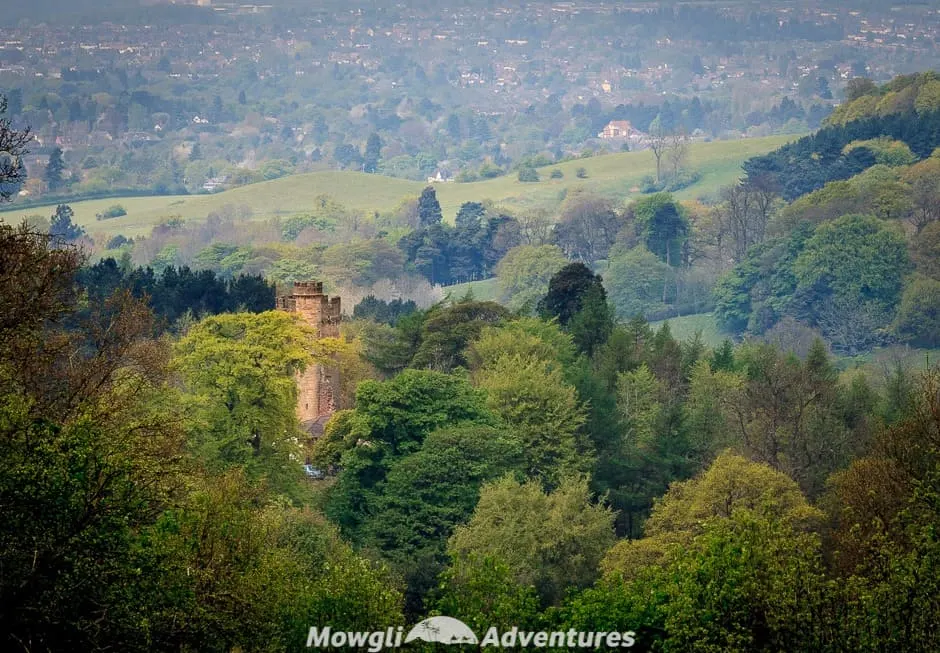 A little further up there's a great picnic spot at the Four Stones. It's no Stonehenge; in fact it's not even a proper prehistoric stone circle but it offers the best views of the surrounding area. I even felt a little like we'd reached a summit, albeit it wasn't as exhilarating as my first summit in the Lake District.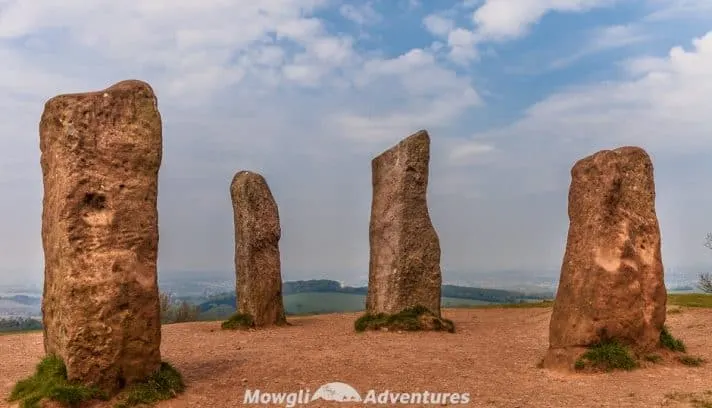 Skirting around a clump of trees behind the Four Stones and after watching a buzzard circling above our heads, we found the carpet of bluebells we were looking for.
It really is a sight to behold and thanks to so many benches doted around we just sat in awe for a while, breathing in the sweet scent and keeping our eyes peeled for a flitting fairy.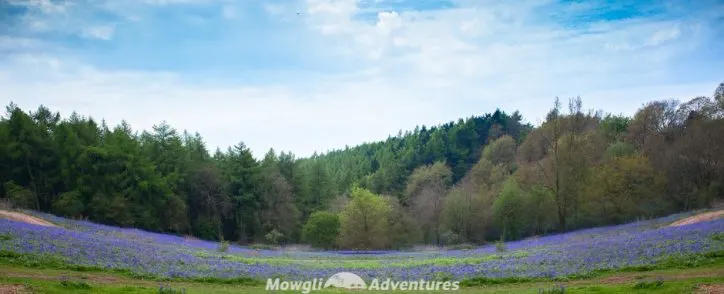 I guess fairies must be a little shy as we weren't in luck on that front, but the beautiful woodland scene was more than enough to put a smile on our faces!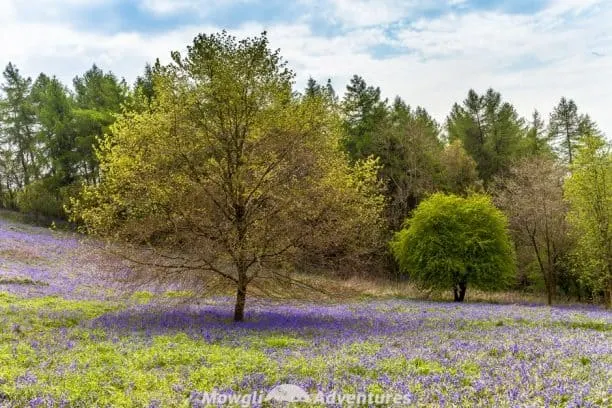 Heading back the way we came, the scent of the bluebells was replaced by the marvellous whiff of grilled bacon from the National Trust café. I'm not sure that anyone could resist the smell.
Ok maybe vegetarians wouldn't give in to it, but I bet they'd be tempted! We sure were and we ended our bluebell walk with a doorstep bacon sandwich and a big mug of tea. Can't beat it!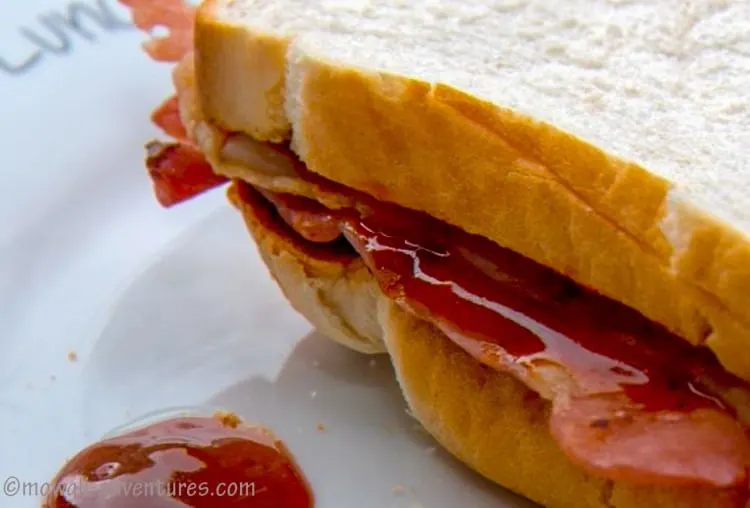 Useful Information
Most of the bluebell woods in the UK are under the management of the National Trust or the Woodland Trust. They're generally free to visit, although you may need to pay for parking and at a few of the most popular woods, the National Trust are implementing entrance fees to help pay for protective measures to prevent visitors trampling the delicate flowers.
Clent Hills are open all year round but the car park has closes at 5pm. You can always park on the lane outside though.
The Clent Hills aren't easily accessed by public transport. If you get a bus, you'll have a least a 20 minute walk, up a steep hill to reach the Nimmings Wood entrance. You're best to cycle or drive. For more information, check out the National Trust's website.
Like it? Pin it!