You've got your tickets, checked your passport and sorted your holiday money. The camper van is packed and you're all set for your next big trip. Not so fast though! What about your travel insurance policy?
We all want to avoid a situation where we need to make a claim but skimping on the policy could be the biggest and most expensive mistake in all your travel plans.
We know it's boring and even confusing. Maybe that's why there are so many common travel insurance mistakes made by so many. But don't be a fool.
Check these common travel insurance mistakes and make sure you avoid them!
#1 Travelling without travel insurance
The single biggest mistake you can make. What happens if you lose your bags? Without travel insurance you need to replace the contents out of your own travel fund.
Worse still, what if you have an accident and need hospital care? Some countries won't give you the care you need without evidence you can pay their fees first.
Guess you or your family can have a whip round, or sell your house. Don't be a fool and buy a decent travel insurance policy.
For UK and EU citizens, get your free quote here. For everyone else, click here for your free quote. And if you want to pay monthly, click here.
#2 Relying on free insurance
If you have a travel insurance policy included with a bank account or credit card, make sure you read the small print on your policy documents.
The insurance offered by most cards and basic bank accounts as a freebie is often the absolute bare minimum cover. There's loads of cover you may need but won't be included in the free insurance policy.
Even if you pay an extra monthly premium to your card or banking provider, the cover may still not cover all your risk.
Read the small print and know exactly what is covered and, as important, know what is not covered.
#3 Not taking advantage of free insurance
So you have a free insurance policy with your bank or credit card provider. But because you're reading this article, you know you shouldn't rely on it.
Having checked the small print, you've established the limits are too low and you need to buy another policy. This is where you can be a little savvy and save some money.
You only need to buy a travel insurance policy to cover the shortfall. This may lead to smaller premiums. Shop around a little and make sure your provider doesn't insist on them insuring 100% of the trip.
#4 Paying more than necessary on single trip policies
If you travel a lot, or have a few trips planned over the next 12 months, an annual policy will work out much cheaper than a single trip policy for each. It'll save you the hassle of looking for the best insurance policy before every trip too.
#5 Relying on your European Health Insurance Card (EHIC)
The EHIC card entitles all EU citizens to state-provided healthcare during a holiday or temporary stay in another EU country and Switzerland, Iceland and Norway.
It covers only medically necessary treatment until you go home, on the same basis as the treatment available to a resident of that country.
This means treatment is either free (as with the NHS in the UK) or offered at a reduced cost. However, the detailed rules are complex. Some countries demand payment upfront but reimburse you a large portion of the cost at a later date.
If you're in a European hospital, want to return home but not fit to travel, the EHIC card will not cover the cost of an air ambulance.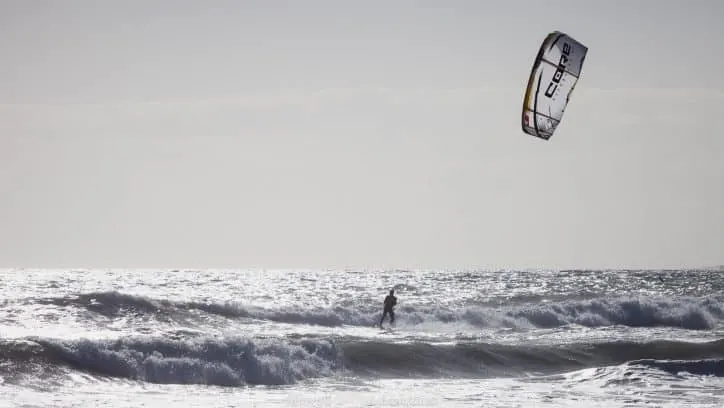 The EHIC won't cover other costs such as hotel costs for family who want to stay by your side as you recover. You need a travel insurance policy offering appropriate cover for this.
#6 Not budgeting for the cost
We budget for every penny of our trips. Every penny! Down to every litre of diesel we plan to use with a little contingency.
Any yet one of the many common travel insurance mistakes travellers make is to forget to budget for their travel insurance policy.
The cost of travel insurance isn't insignificant. It's so important, don't let it be an afterthought. Budget for your travel insurance well in advance of booking your trip.
If you can't afford the travel insurance policy, you can't afford the trip.
#7 Buying travel insurance too late
When planning a trip, you may find yourself caught up in the excitement of your next adventure. You might think you don't need a travel insurance policy until the date you plan to travel.
If this is you, you're making one of the most common travel insurance mistakes and missing out on some benefits. Buying your travel insurance policy at the same time as booking your trip, gives you the benefit of cancellation cover the standard policy offers.
If a hurricane wrecks your travel plans as well as your destination, your losses may be covered. If a pre-existing medical condition forces you to cancel your trip, that'll be covered too.
You miss out on all this by buying your travel insurance policy too late.
#8 Buying travel insurance based on price
We don't like paying for travel insurance anymore than the next traveller but we do know it's a necessary cost. So many people we've met have bought their travel insurance based on the price.
Then they try to compare with people they meet just as some may compare how much they've paid for a flight. But these people are looking at it all wrong.
Travel insurance is about protecting your risk profile and that is unique to you. It's often a false economy to simply go to a comparison site, filter on price low to high and select the cheapest one.
The cover most useful for you just may not be included. Make sure you compare the cover and it gives you the peace of mind you need before you commit to buy.
#9 Not declaring medical conditions
You may worry pre-existing medical conditions will push up your premiums. Most travel insurance providers have a huge list of conditions they cover now so it's not necessarily to be too concerned about.
Avoid making a common travel insurance mistake by not declaring those conditions though. It effectively voids your travel insurance policy and all you've achieved is to waste your money.
Even if it does push up your premiums by a few pounds, it could save your thousands.
#10 Not covering all destinations
When buying your travel insurance policy make sure the countries you're travelling to are included. Some insurance policies specify a region, country or even a single continent, such as Europe.
If you're on a world trip or even planning to visit more than one country on a single trip, check the policy wording when you get a quote.
#11 Getting your details wrong on the forms
Whatever you do, provide correct details at the time of obtaining a quote and buying your travel insurance policy. A simple typo on your name, date of birth or travel dates could invalidate your cover. Not a good place to be.
#12 Not reading the policy wording
We've already said it.Travel insurance is boring so it's easy to just press the buy button and forget about it. But do you know what you're covered for?
And it's just as important, if not more so to know what you're not covered for. And what about your camper van contents? Is it really worth the premiums to insure this stuff?
Maybe it is but you really need to do the calculations. Perhaps a specialist policy for your camera gear is more appropriate than including it on your personal travel insurance policy.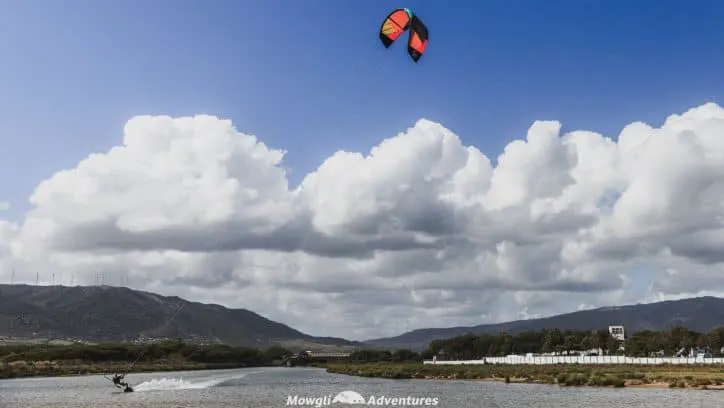 Avoid making this mistake by being clear about what cover you need, and reading the detailed policy wording to make sure the 2 are aligned.
#13 Forgetting your travel jabs
If you're travelling to an area where diseases such as malaria, typhoid or yellow fever are prevalent, ensure you have the right vaccinations and medication before you travel.
If you don't, not only do you increase your risk of becoming ill and ruining your trip but your insurance policy may not cover your medical treatment.
#14 Thinking your stupidity is covered
While we're talking about avoidable predicaments, your travel insurance policy probably won't cover you for breaking limbs caused through you being intoxicated and larking about.
You've been warned!
#15 Not staying within policy limits
Sports cover on travel insurance policies tend to specify limits. Most travel insurance policies cover a range of sports and leisure activities, including typical cycling, kayaking or diving.
Some policies cover winter sports, some command an additional premium. One of the many common travel insurance mistakes is thinking hiking at any altitude is covered.
Check the small print as many standard travel insurance policies specify the altitude limit of hiking to 2000 metres above sea level.
#16 Not including business coverage
With so many digital nomads travelling the world, it's easy to get cover for the equipment your livelihood depends on. Don't get caught out by not sufficiently insuring your laptop and camera for business use.
A standard travel policy may cover basic kit, it may not cover the full amount unless you upgrade to a more specialised policy.
#17 Not knowing how to renew on the road
Or worse still, even if your insurance provider allows you to renew on the road. Some insurance companies insist your policy is taken out before you travel and won't allow a renewal outside of your home country.
There are a few providers that allow you to take out a policy once you have already started to travel, including our recommended providers.
Essential reading: How to choose the best travel insurance for you
#18 Not keeping paperwork & receipts
Keep a copy of your travel insurance policy somewhere safe. We keep duplicate paper copies in different places in the camper van. We also have them electronically and leave copies with our family at home too.
Make sure you know where the claims number is too – the one you need to call from outside your home country. Make sure you know exactly what your insurance company needs to avoid an unpleasant surprise when you make your claim.
Check here to make sure you carry the essential documents for overland travel
#19 Not checking the claims procedure before you travel
The whole point of travel insurance is to give you peace of mind in the even of unfortunate situations. So why wouldn't you make sure you know how to make a claim? Think about it.
You've broken an ankle or had your camera stolen, your stressed and dealing with authorities in a foreign language. On top of all that, you have no idea what you need to do to make a claim, what phone number or email address to use to contact your insurance company.
Do yourself a favour, read the detailed claims procedure before you travel. If you don't you could inadvertently invalidate you claim by not following the insurers rules.
Like it? Pin it!