Undertaking a DIY campervan conversion project is one of the coolest, rewarding and exhausting things we've ever done!
We spent 2500 hours converting our van into a camper and have lived in her ever since.
She's a 2005 Mercedes Sprinter 411cdi.
Her long wheel base give us enough space for an onboard bathroom and with her 4×4 capability we don't need to worry too much about the driving conditions.
We learned so much about construction, plumbing and electrical work.
We figured out the best order to do the build in and pitfalls to avoid along the way.
We've managed to break the whole process down into 10 steps. We wish we could say they're all simple but they're not.
Some are easy. Do plenty of research, don't let your heart rule your head and figure out what's best for you.
Other steps are technical, challenging and need a level of expertise.
But once complete, you'll look back on your own build with nothing but pride on a job well done.
Here's our 10 step guide on how to convert a van into a camper and get road trip ready.
Before you start your DIY Campervan Conversion
A campervan conversion is a big project to undertake.
Even if you plan to complete the build on a tight budget, in a short timescale and with a basic set up it's going to be a pretty intense and exciting time.
Once the build gets underway, keeping the momentum going will help get the build done and get you closer to your camper travels or van life dreams.
Here's a few hints and tips before you get started to help start your project on the right footing.
Where will you do the conversion?
A conversion takes up a lot of space with the van, the tools and the parts you'll take in and out of the vehicle.
Do you have a place to store the vehicle where you can work on it with an electrical supply?
It's great if you have space at home on a drive or garage where you don't need to waste time commuting and can spend long days (and nights) on the job.
Do you have the time to commit to the conversion?
A basic and simple conversion can be done super fast. Others take an age.
And no matter how long you think it'll take, it's bound to take longer.
We spent a total of 2500 hours on our 4×4 Sprinter van conversion.
Much longer than we had anticipated and we were fortunate we had the time we could dedicate to completing the job.
Tools & Skills
Do you know what tools you need throughout the build and do you already own them?
If not, can your borrow them from friends or family?
As for the skills needed, with good all round DIY skills, you'll be able to most jobs on the conversion yourself.
But some areas require expertise you may not have. Have you identified someone to help or outsource these jobs to?
Do you have a good idea of your budget?
And importantly, is your budget realistic?
Keeping a tight rein on the budget is critical so you don't spend more than you want to.
Believe us, it's easy to get carried away with all the accessories and ideas out there.
Try to keep it real and have a detailed budget outlined before you start to help keep you on track.
Also worth noting, Ebay is a great marketplace for anything you strip out of your base vehicle.
When we bought our Sprinter van, she was a minibus.
We sold the 14 seats we removed for a few hundred pounds. Every bit helps with the budget.
Rent a camper before you buy
A campervan or RV rental is an ideal way to help you figure out if a campervan is for you.
Not only can you take a break without hefty hotel bills, but you can get a taste of what travelling in a van is really like.
But if you've already decided to go ahead, we recommend hiring a campervan just before you begin your own conversion.
Why?
Let's say you know what van you want and even the layout.
You only want to convert it once, so testing out your layout and van of choice before you commit is an ideal way of having confidence in your plans.
Luckily, Outdoorsy has the answer.
It's a bit like Airbnb but for campervans and RVs. RV owners list their vehicles on the platform and you can browse for one to suit.
We recommend looking for an RV preferably the same size as the one you want to buy and as close to the layout you've designed.
Then spend at least a weekend living in it.
Figure out what works well for you and what doesn't, using it to fine tune your own designs.
Click this link to begin browsing for an RV rental in your area with Outdoorsy and use MOWGLI50 for $50 off your first rental
DIY Campervan Conversion Plans
Before we launch into our 10 step guide on how to convert a van into a camper, here's some quick links to help you with your detailed DIY campervan conversion plans.
Everything you need to know about campervan electrics. Now available in ebook and paperback!
Learn how to design, size, install and troubleshoot your camper's electrical system.
10 Steps to a Perfect DIY Campervan Conversion
DIY campervan conversions plans can become overwhelming.
Knowing where to start and having confidence in your decisions can be unnerving.
We understand it. Building your home on wheels can be daunting.
To help you through it, we've broken the our entire DIY campervan conversion project down into 10 steps.
They're not all simple. Neither are they necessarily fast. But they are thorough.
Follow theses steps and soon you'll have converted your can into a camper and be ready to hit the open road.
Is it all too much for you? Check out the best van conversion companies and consider outsourcing the job.
Graham Bogie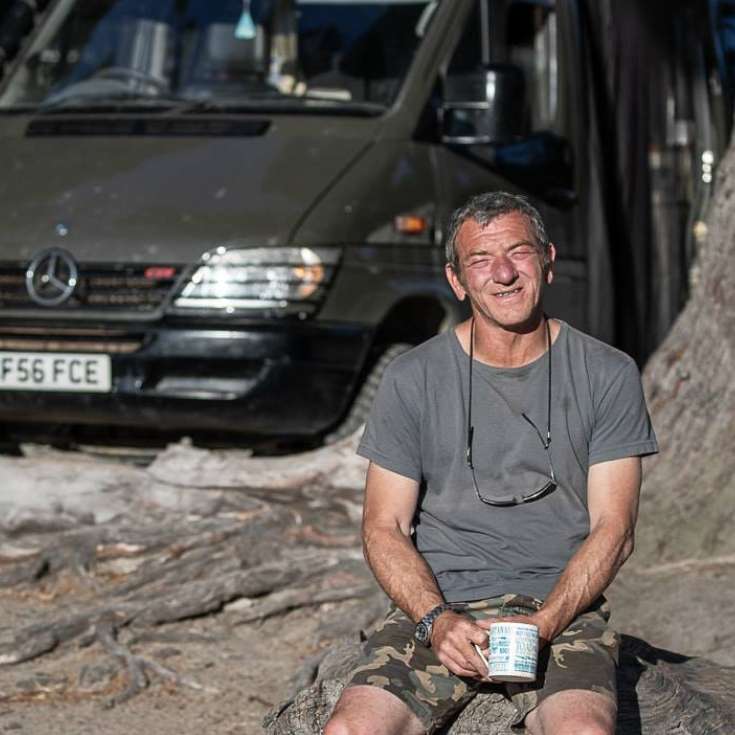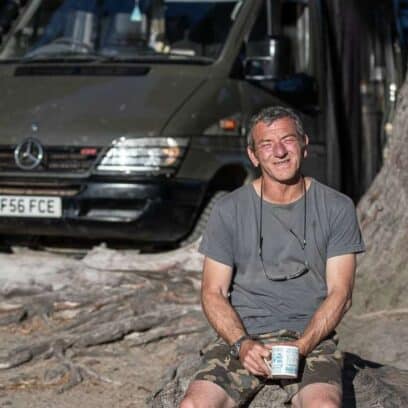 Graham is a seasoned marine electrical engineer with two decades of experience designing customized electrical systems for plant machinery and converting campers and overland vehicles. His expertise has led him to author the reputable Campervan Electrics Handbook and become the chief designer of the RV Wiring Design Tool. As a knowledgeable figure in the field, his YouTube channel, blog, Facebook group, and newsletter, offering electrical advice and product reviews, reach more than a million users each year.