There's many reasons to visit the Netherlands. Charming cities, delightful countryside, windmills and fantastic cheese – it's all fab.
And because it's a relatively small, compact country, travelling by road is the perfect way to explore it.
We loved our road trip in the Netherlands and discovered how it's one of the easiest European countries to drive in.
So to help you plan you own amazing Dutch road trip, here's everything you need to know about driving in the Netherlands.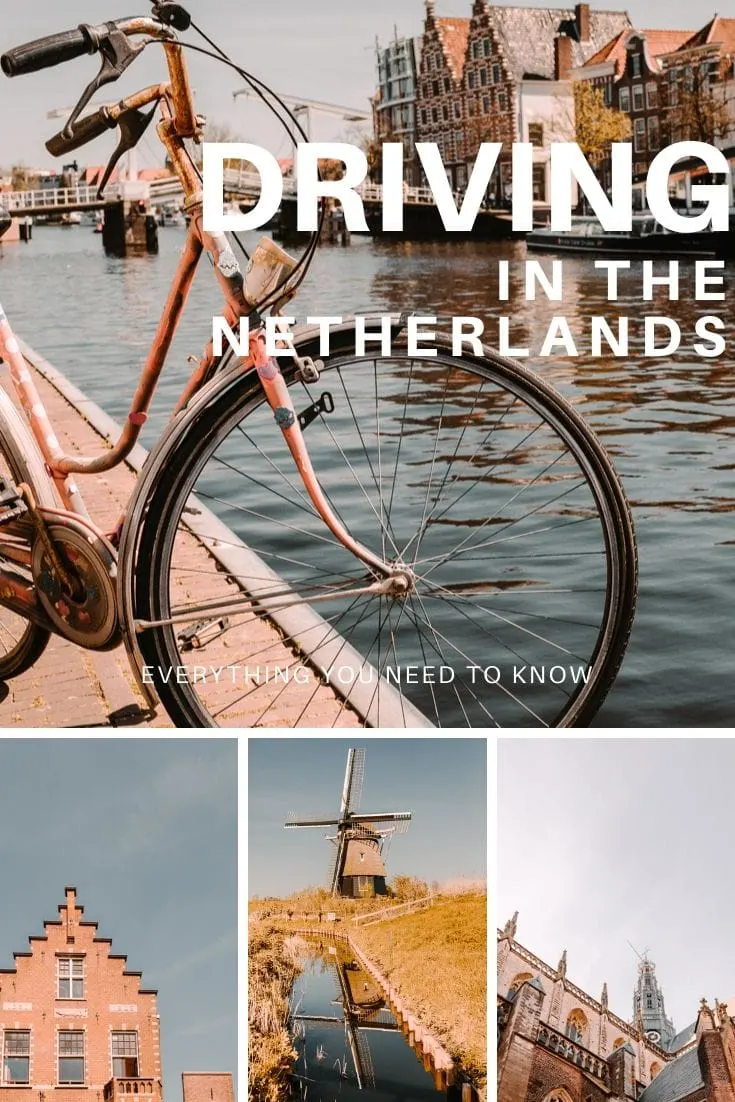 When you click on links to various merchants on this site and make a purchase, this can result in this site earning a commission. As Amazon Associates, we earn from qualifying purchases. For more info, please check our disclosure page.
You can rent a car at Schiphol airport
If you're flying to the Netherlands, chances are you'll arrive in Amsterdam. There are several car rental options at the airport but book in advance to save time and money when you arrive.
While we drive our own vehicle, we appreciate that many people will fly into Europe and hire a car. We've done a few of our road trips by hire car in Europe too.
Always use a reputable firm because you need assurance the car is well maintained and your insurance is valid.
We're not loyal to one rental firm, and will simply go with the one that offers the best value – and that means using a comparison website. For us, Rentalcars is by far the best, and our first choice, every time.
Click here for a no obligation car rental quote
Make sure to inspect the vehicle, insisting any dinks and scrapes are noted on the contract by the hire company before you leave.
Car rental firms will hold you responsible for any damage to the vehicle and with a credit card authorisation used as a deposit, they'll take their payment upon your return.
So it's important any existing damage is recorded or you include a collision damage waiver in your vehicle hire contract.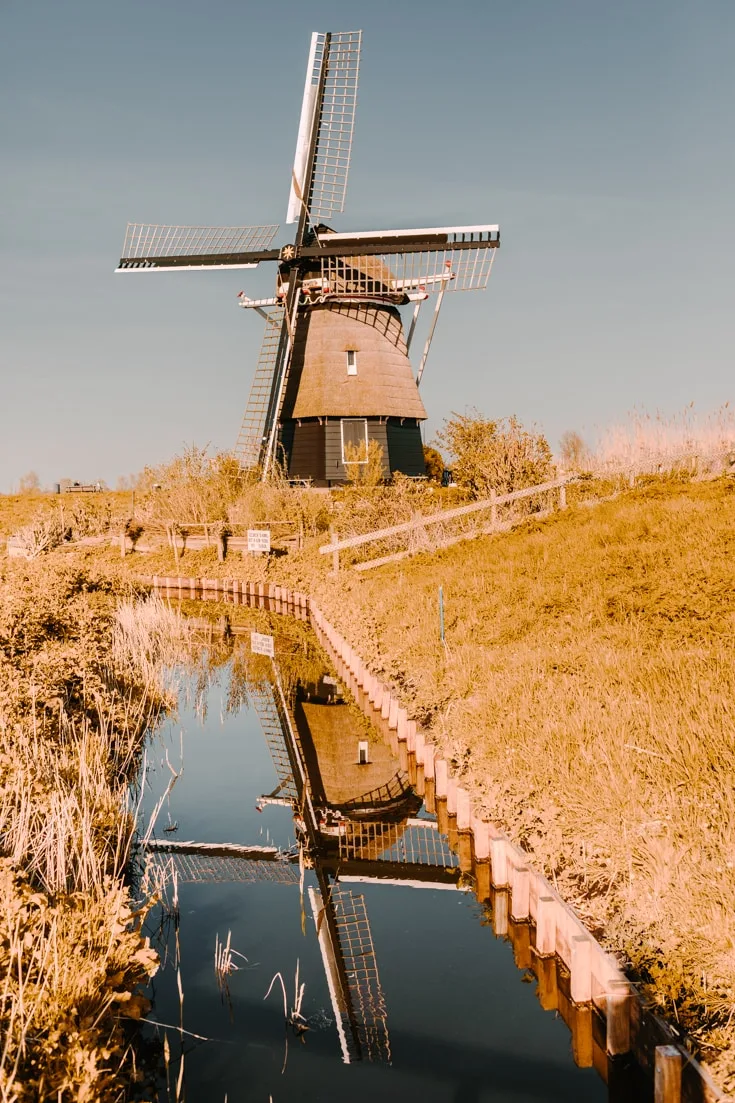 Driving in the Netherlands is incredibly orderly
We think the Netherlands is one of the easiest countries in Europe to drive. And if it's your first time driving on the "wrong" side of the road, the Dutch roads offer a perfect introduction.
The Dutch style of driving helps because everyone seems to drive under the speed limit, making calm progress in an orderly fashion.
Even when we took a wrong turn down a narrow, one way, half pedestrianised lane and couldn't get around the corner in one manoeuvre, all the other vehicle drivers waited patiently.
We weren't rushed and nobody honked horns at us. Perhaps road rage is a concept yet to reach this part of Europe – long may that continue!
You can expect a sedate, gentle experience and so a perfect place for anyone wary of driving on the right.
However, if you're driving a vehicle on Dutch roads, you are in the minority because…..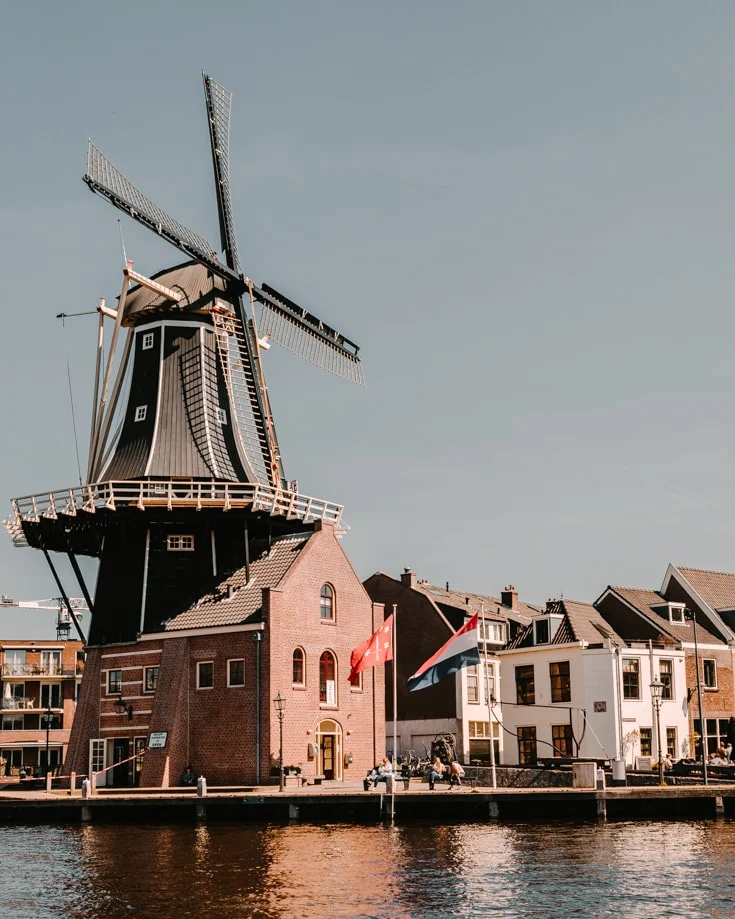 Driving in Amsterdam
While it's easy to drive around the rest of the country, driving in Amsterdam is a different kettle of fish. Thousands of cyclists, fast electric trams and narrow streets make driving in the city a stressful pastime.
If you want to include Amsterdam in your itinerary we recommend ditching the car. Either park on the outskirts and travel into the city
If your travelling in your own vehicle, park the car on the outskirts and travel into the city on public transport.
If hiring a car, consider adding Amsterdam as the first or last stop on you itinerary so you don't need to drive it into the city.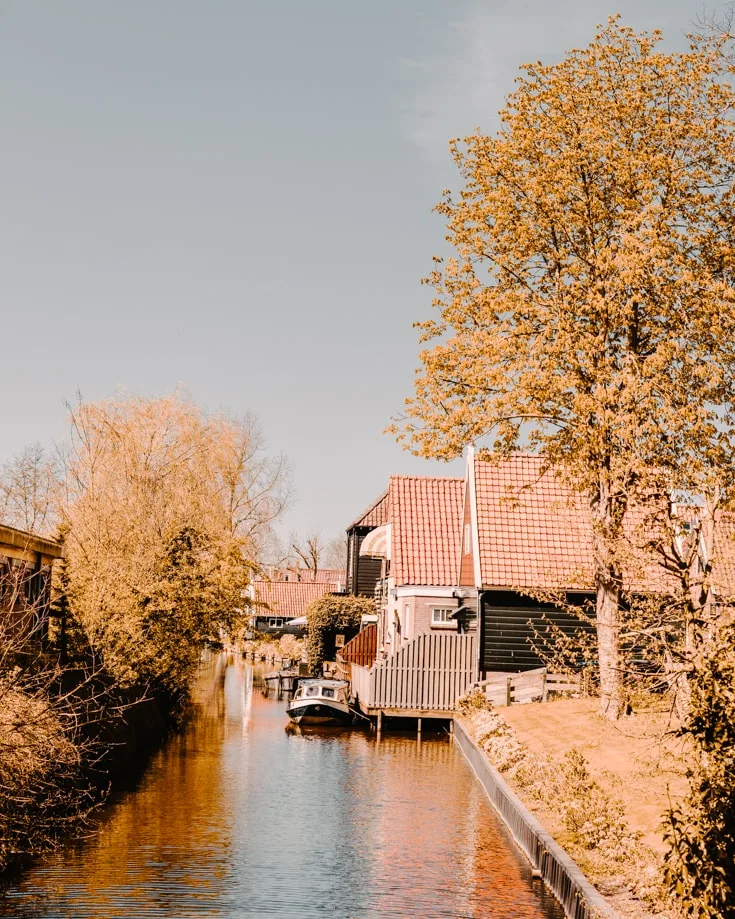 Cyclists rule the road
Yes. The vast majority of road users in the Netherlands are cyclists. It's not an urban myth or an over exaggeration. Bikes, tricycles and mopeds are everywhere in the country villages, towns and cities.
After only a few miles of driving in Netherlands, it was clear to us they have priority. Always. And if this isn't strictly true, you should assume it is.
They pop up out of nowhere and cycle across the road in front of you, when you would usually expect them to behave as a pedestrian would and wait for you to pass.
Many of the roads in the Netherlands have a cycle lane, often wider than the road itself. Each has its own junction at roundabouts, traffic lights and pedestrian crossings.
Even through parks and along canal tow paths, cyclists are given their own dedicated lane. For the most part, push bikes and motorised mopeds are permitted to use these lanes.
So don't assume the motorbike coming towards you at speed as you stroll through the park is an unruly teenager on his scrambler bike.
He's probably a pensioner on his way to water his tulips in the nearest allotment.
We gave up trying to figure out the rules of the road and accepted our position below the superior road users.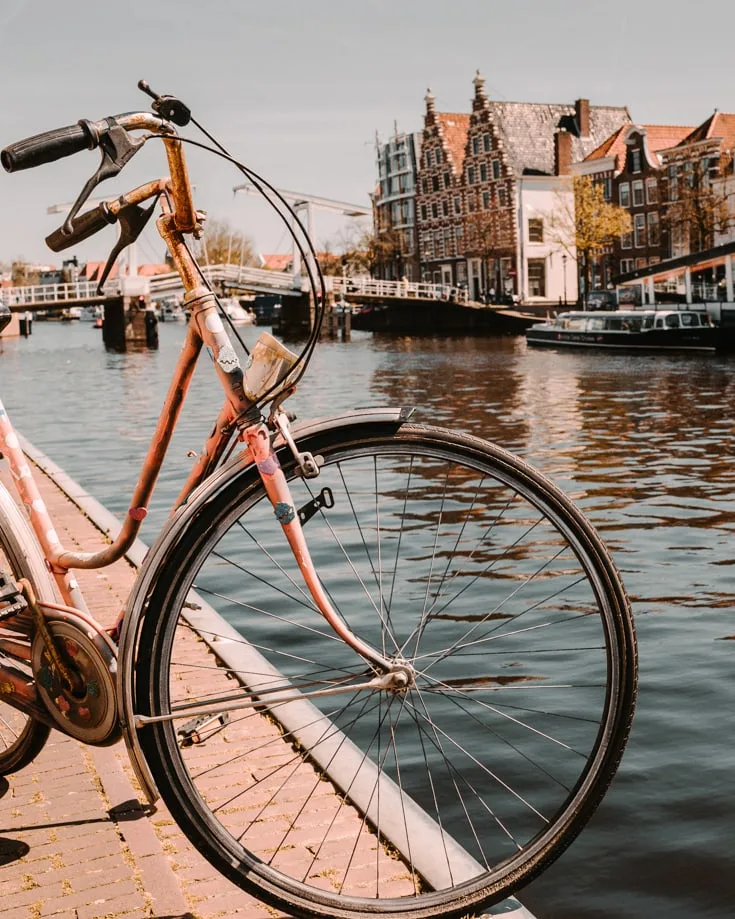 Navigating the roads of Holland
With some advanced planning, navigating around the Netherlands is easy. We navigate Europe (and everywhere else in fact) using the app, Maps.Me.
Download the app to your mobile device (a tablet is a good size) and before you leave home, download the maps of the region you plan to visit.
The files are quite small and if you choose to travel to other places but forget to download the maps, any half decent wifi connection will have you sorted in a few minutes.
We don't leave home without it didn't miss a beat on our road trip in Holland.
We carry a road map of Europe too because in the evenings, we like to turn the pages, using a finger to follow a road and ponder our next move. That's how proper explorers do it, isn't it?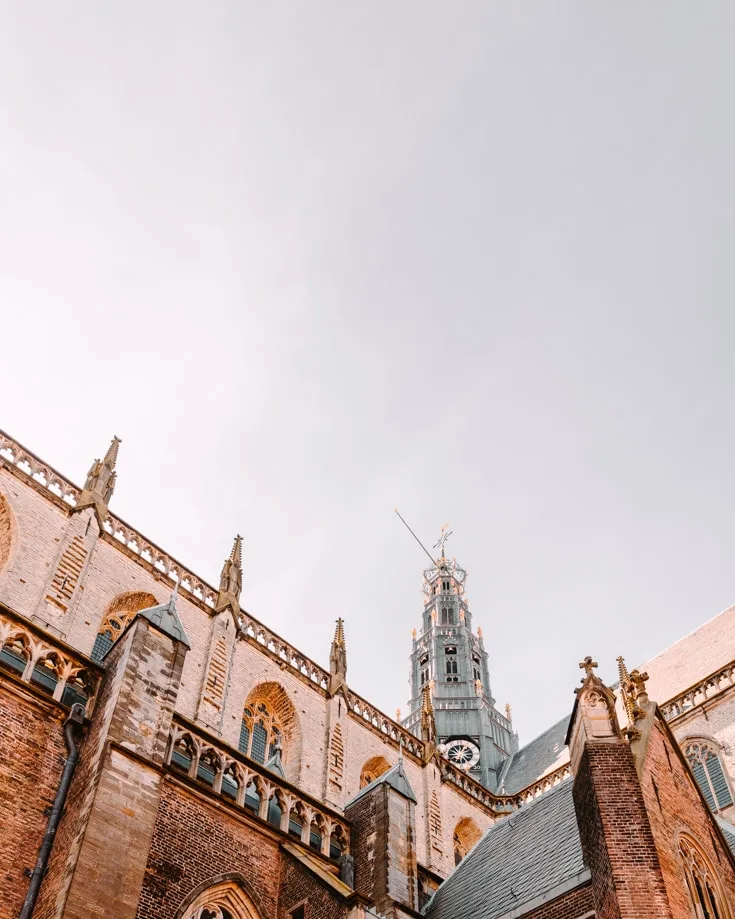 Speed limits in the Netherlands
You'll find in no time, the driving pace is a leisurely one. Even on the motorways where the speed limit is upto 130km per hour, motorists play it safe and stay under the limit.
Keep a watchful eye out for the speed limit signs. In built up areas of the towns and cities, the limit is between 30 and 50 km per hour and often lower around schools.
It's clear traffic safety is important to the Dutch and the roads are lined with speed cameras, many of these monitor average speed over a longer distance so make sure your don't go over.
If you're in any doubt as to the speed limit, look in your rear view mirror for a following vehicle. If you are pulling away from it, chances are you're speeding.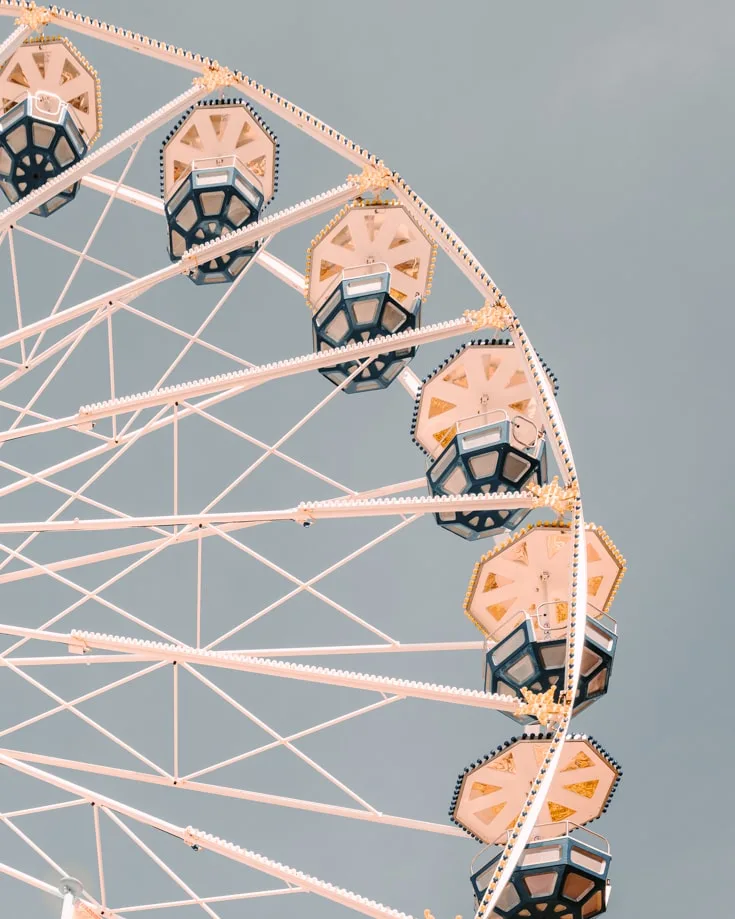 Parking in the Netherlands
Most cities have pay and display street parking but it's not cheap and the wardens are completely on the ball. Make sure your ticket is displayed clearly in the windscreen and doesn't blow away as you shut your door.
Make sure you park only in designated parking spots. If you park next to black and white or yellow kerbs you can expect a hefty fine or even a clamp.
Toll roads in Holland
Angela told me over and over, there are no toll roads in the Netherlands. She is now arguing she was technically correct because the road we had to pay a fee for was through a tunnel.
I argue of course, it is still a road but either way, there are only 2 toll roads in Holland and both are through tunnels.
The Kiltunnel and the Westerscheldetunnel. The fee for our camper van was €7.45 and it's a little cheaper for a car. We could have avoided the toll road but it's a long diversion and the savings on fuel didn't make it worthwhile.
So keep some euro coins or a debit card handy. And for our UK compatriots, don't forget toll booths are on the left so either stop short of the barrier and walk up to booth to pay or bring a helpful friend to lean out the left hand window.
Car essentials for driving in the Netherlands
Road trips are exciting and having a few essentials in your vehicle will make for a more comfortable trip. Here's a few items to make sure you're covered in the event of an emergency.
High-vis jacket for every driver and passenger
Set of light bulbs
Fuel and diesel restrictions in the Netherlands
As you'd expect, fuel is available across the entire country. It's cheaper than the UK and diesel is still a lot cheaper than petrol so if you're hiring a vehicle, make sure it has a diesel engine.
Fuel in motorway service stations is more expensive than in the towns and cities so choose where you top up.
Many cities in Europe plan to introduce a complete ban on diesel vehicles over the next decade.
The Netherlands already has some restrictions. Check on this website for the latest information.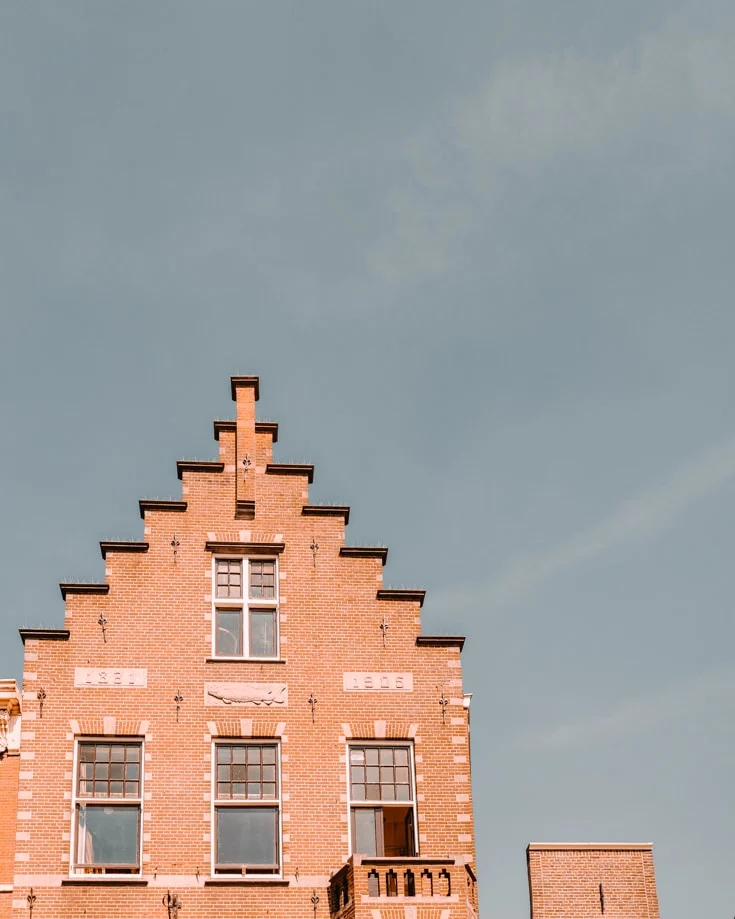 Driving regulations in the Netherlands
If driving your UK registered vehicle, your MOT and insurance must be in date when driving in Holland. Make sure your insurance includes the green card to cover you for Europe.
Many insurance companies only give 180 days cover in Europe so check your policy before you leave home.
All passengers and the driver must wear seat belts and anyone under 18 years old and smaller than 1.35m must be in a child seat.
And do we even need to say, driving under the influence of drugs or alcohol is not allowed.
Driving with a foreign licence in the Netherlands
Tourists with EU issued driving licences can drive in the Netherlands without any additional permits.
If your driving licence was issued outside the EU, it's best to carry and international driving license too.
Like it? Pin it!