The Buenos Aires metropolis feels a world away from the rural stronghold of the gaucho. Yet without ever leaving the city limits, visitors can experience a taste of authentic gaucho culture at the weekly Feria de Mataderos.
Originally called Nueva Chicago, as a nod to the American city's meat trading past, Mataderos' Sunday market is one of the best day trips from Buenos Aires city centre.
Closed to traffic, the streets are filled with stalls selling pretty much anything you may need with entertainment, gaucho games and traditional dancing all day long.
The Mataderos Barrio was once the place where gauchos, having driven their cattle from the countryside, would meet the city slickers to trade and barter over livestock.
So naturally a slaughterhouse was eventually built and around it, a community of urban gauchos began to flourish.
Today, a huge livestock market, Liniers Cattle Market, still takes place here and the residential area is proud of its cultural roots. Even the name Mataderos literally translates as slaughterhouses.
It's this rural heritage the weekly Feria de Mataderos – the Mataderos Fair – celebrates.
Here's everything you need to know about visiting Feria de Mataderos, Buenos Aires with a few great photos to boot!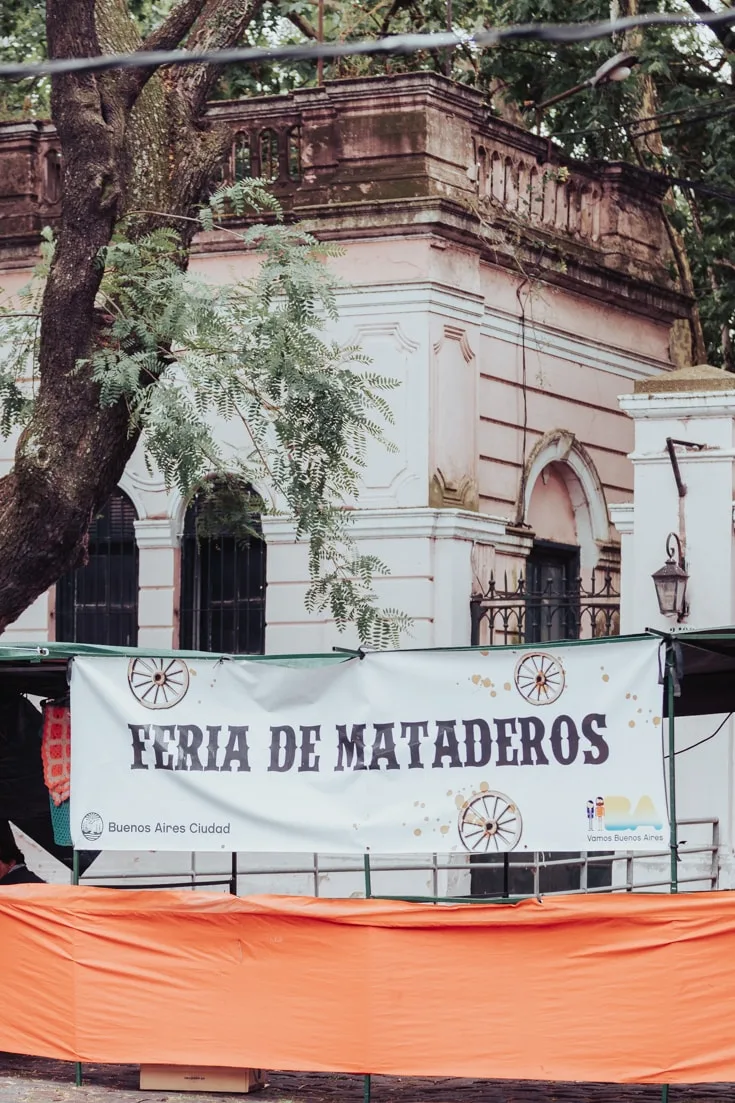 Artisan stalls at the gaucho market
As with most markets in Buenos Aires, there's an eclectic mix of stalls. But unlike most, this one is aimed at the locals, not tourists.
You can find the bric-a-brac and jumble stalls in and around Parque Doctor Juan Bautista Alberdi. Buskers entertain passers-by, some attracting quite a following.
Some entrepreneurial characters set up small barbecues, offering limited meals at bargain prices.
Further down Avendida Lisandro de la Torre, leather goods and mate gourds are the mainstay.
You can find artisanal craft stalls around the back of the El Resero, the huge statue of a gaucho on a horse with a weird gait.
Graham bought a leather belt, made to measure and assembled on the spot for next to nothing. A woman engraves silverware and musical instruments are made, children encouraged to have a go, a sure way of getting a sale.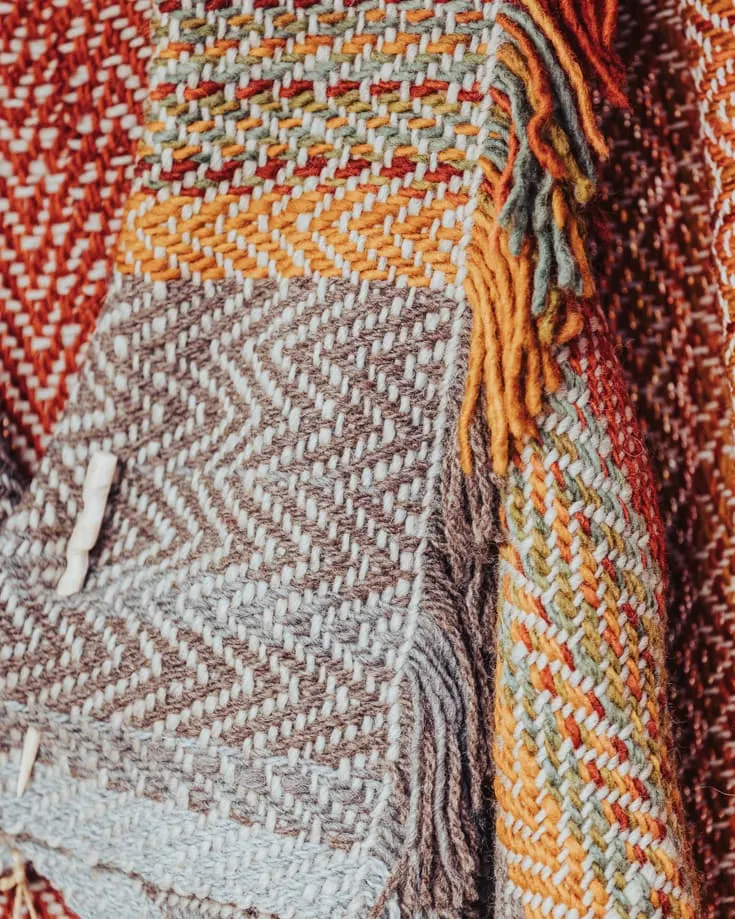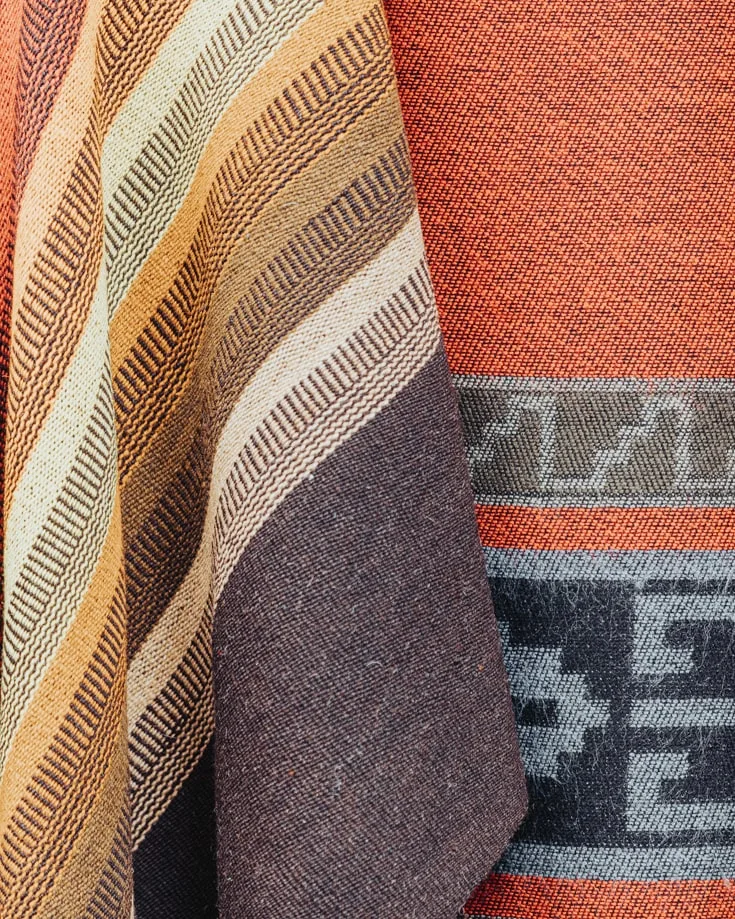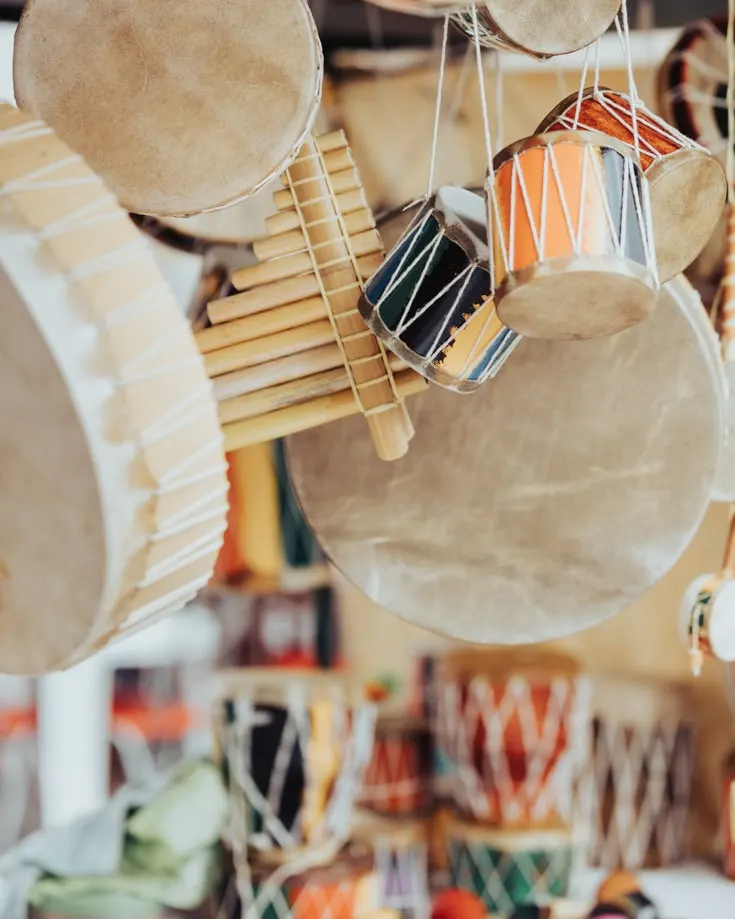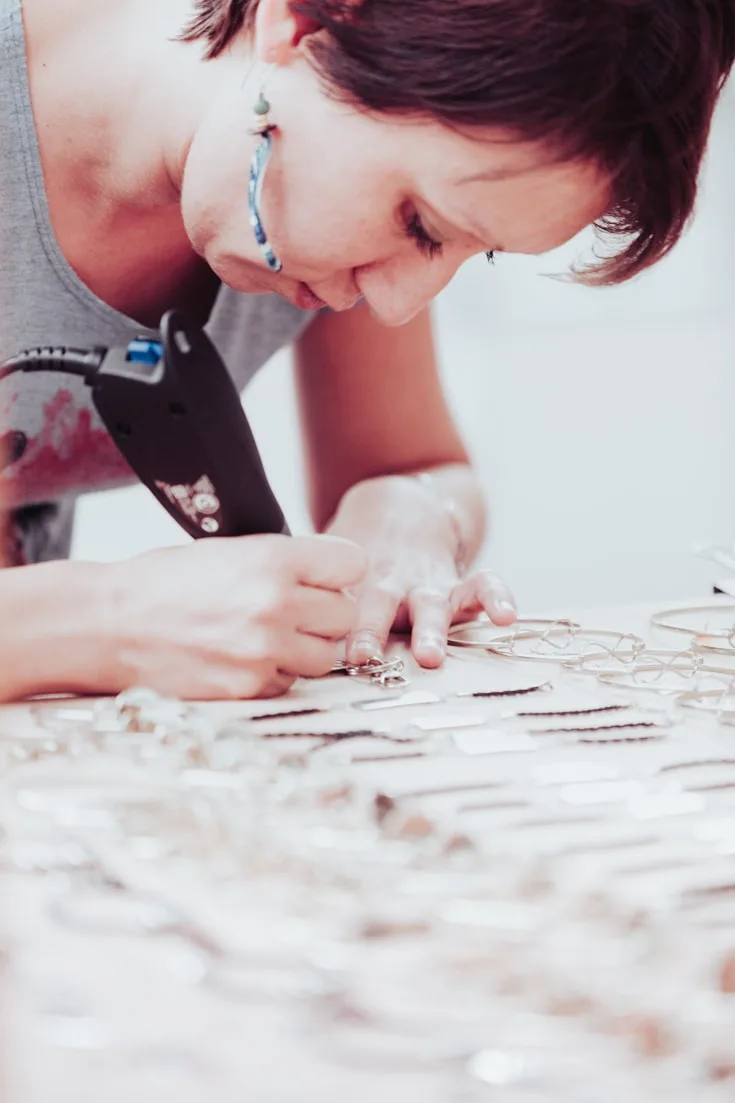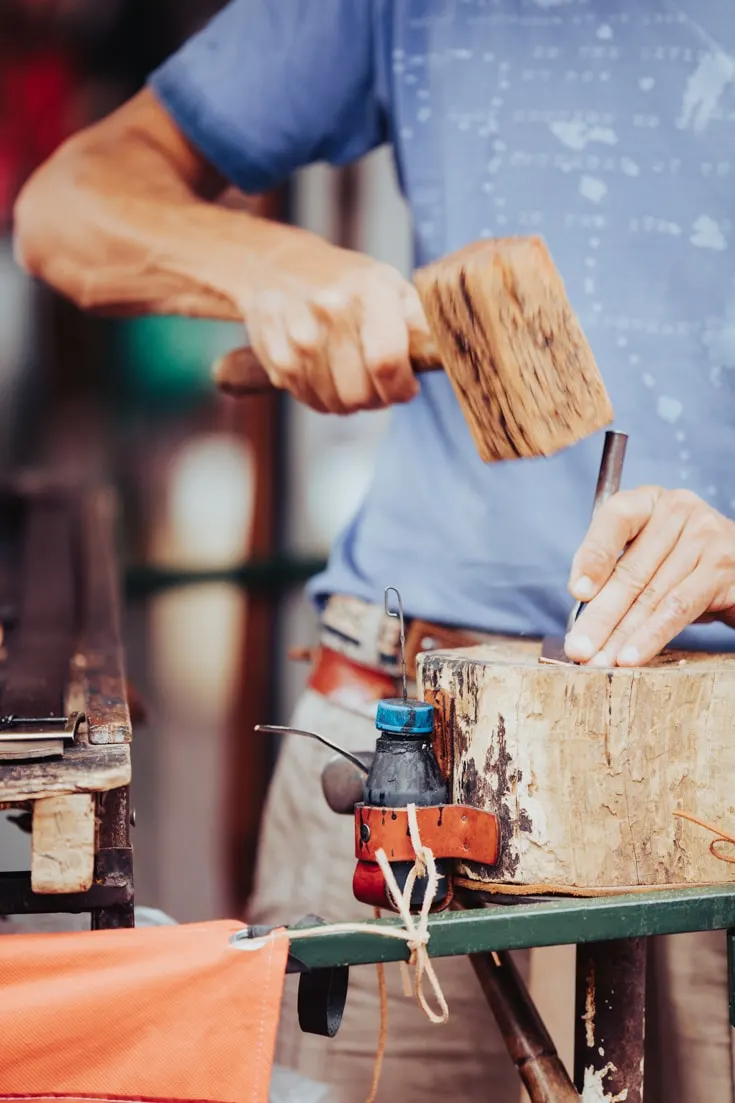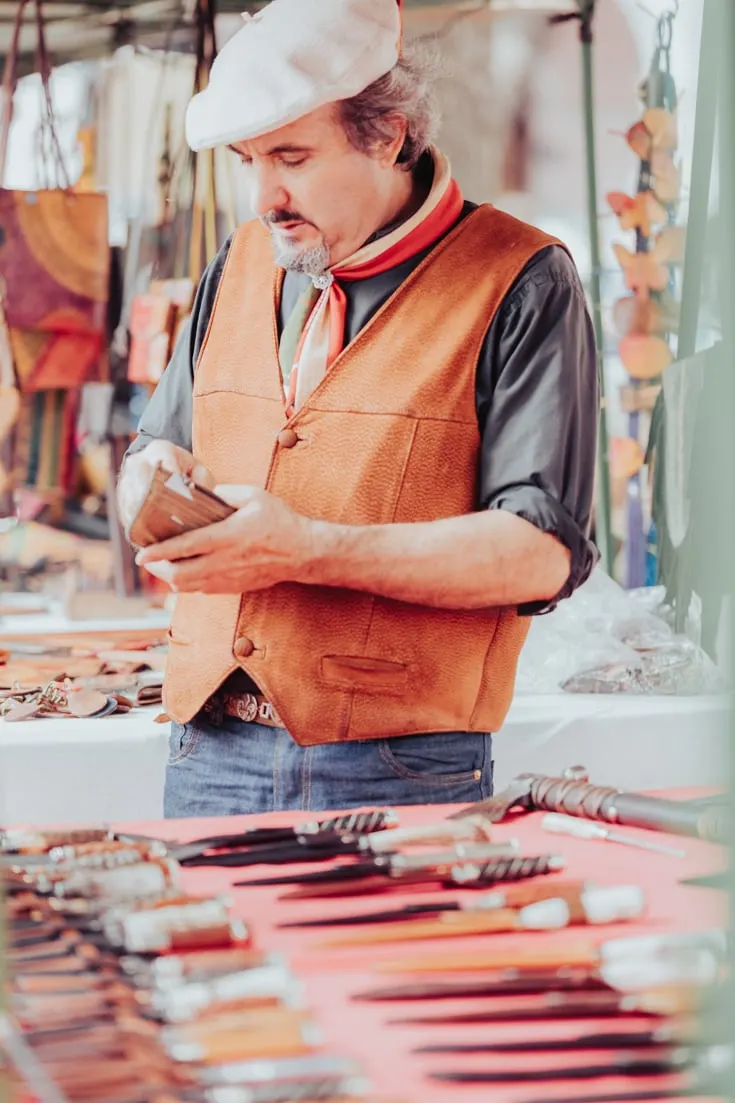 Don't miss a visit to Titi, the artist. For the princely sum of ARG $200 he'll create a fantastic caricature of you. Check him out on Instagram here.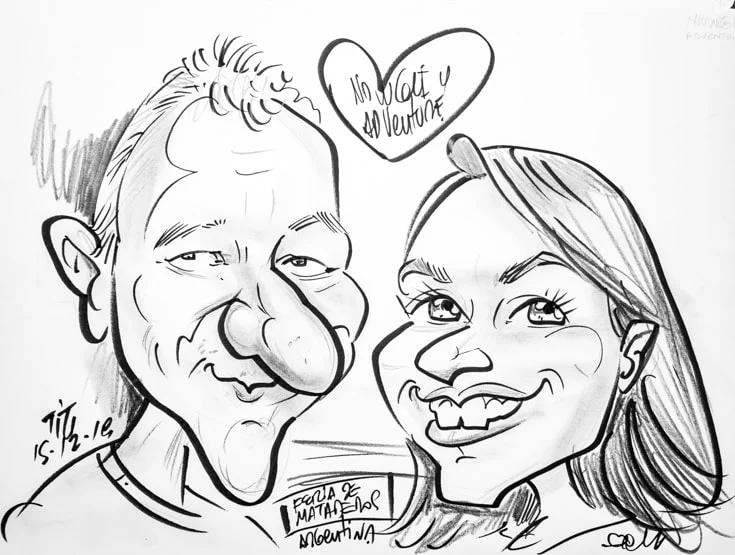 Folkloric music and dancing
Buenos Aires may well by synonymous with Tango, but Argentina's folkloric music and dance was around well before its arrival.
The best part of the Feria de Mataderos is the traditional music and dancing. From early on, a gaucho comperes the event, keeping the crowd up beat, the tunes flowing and the dance floor swaying.
This isn't a staged performance. You won't see a polished act here. Instead, locals dressed as they came, join in the party atmosphere to sing along and dance to the traditional tunes.
A few characters don their traditional gaucho outfits and proudly cavort around the dance floor, waving handkerchiefs, swapping partners and giving it their all.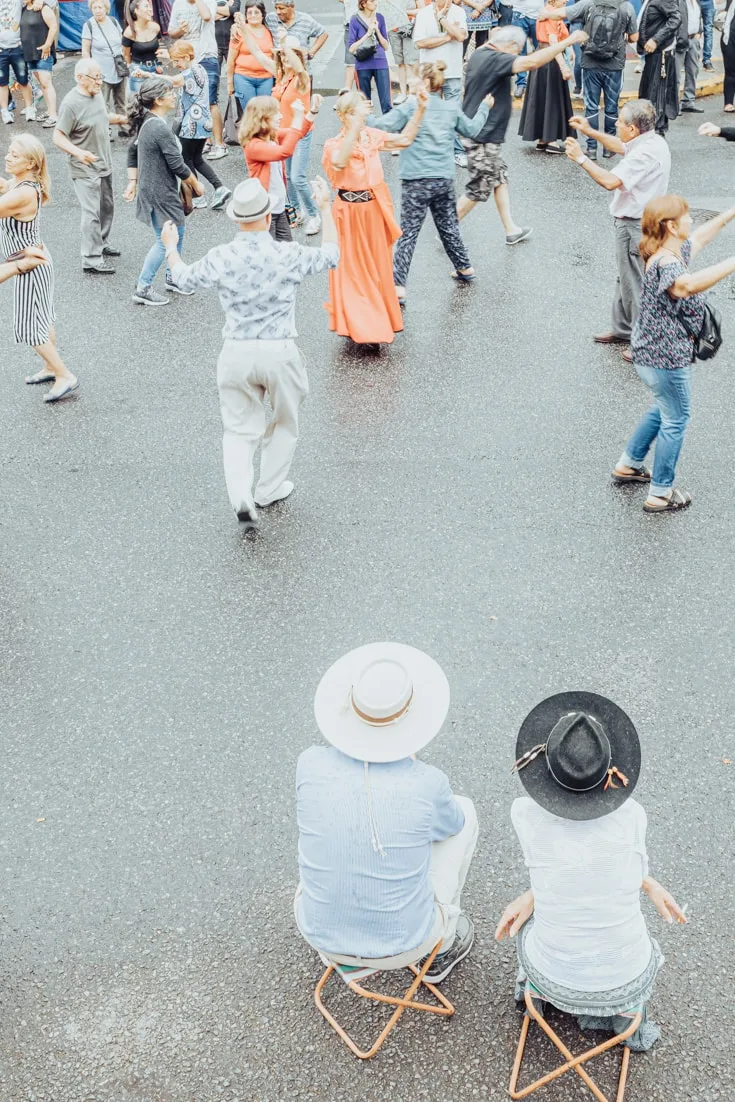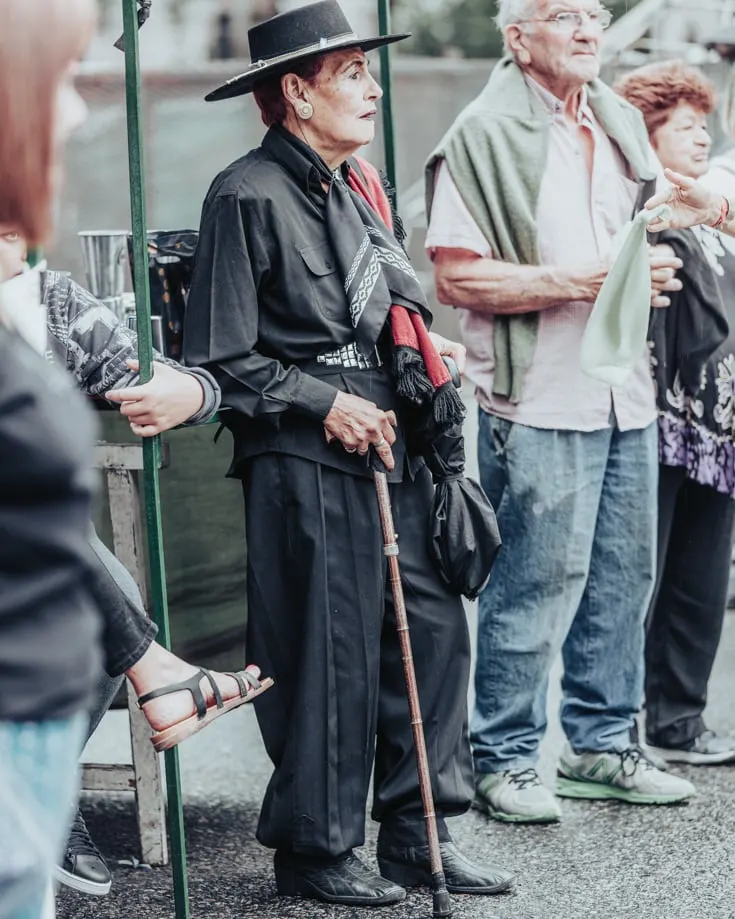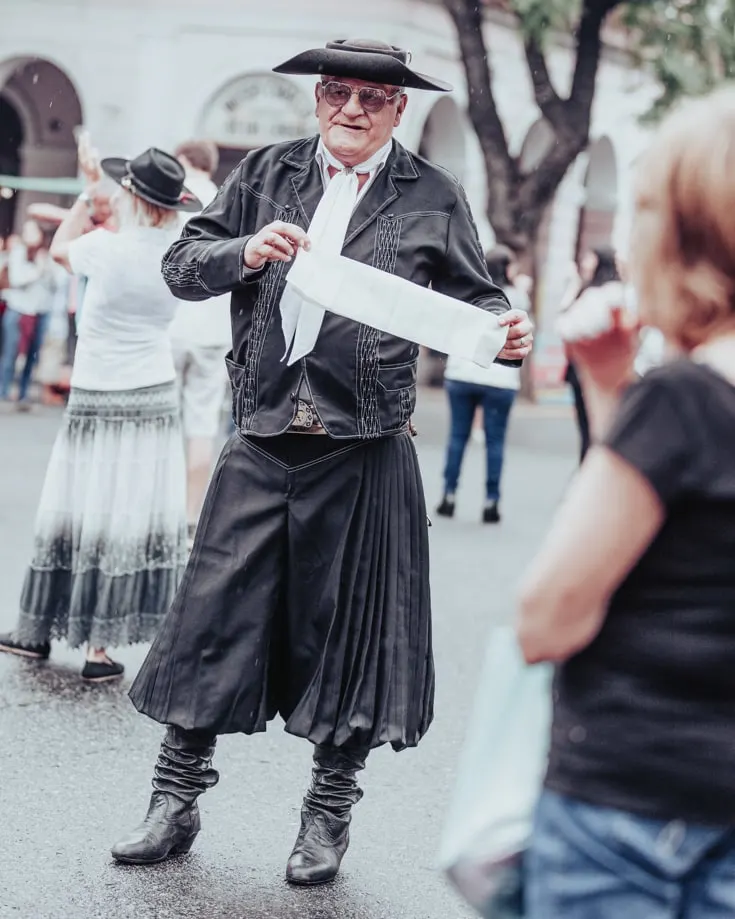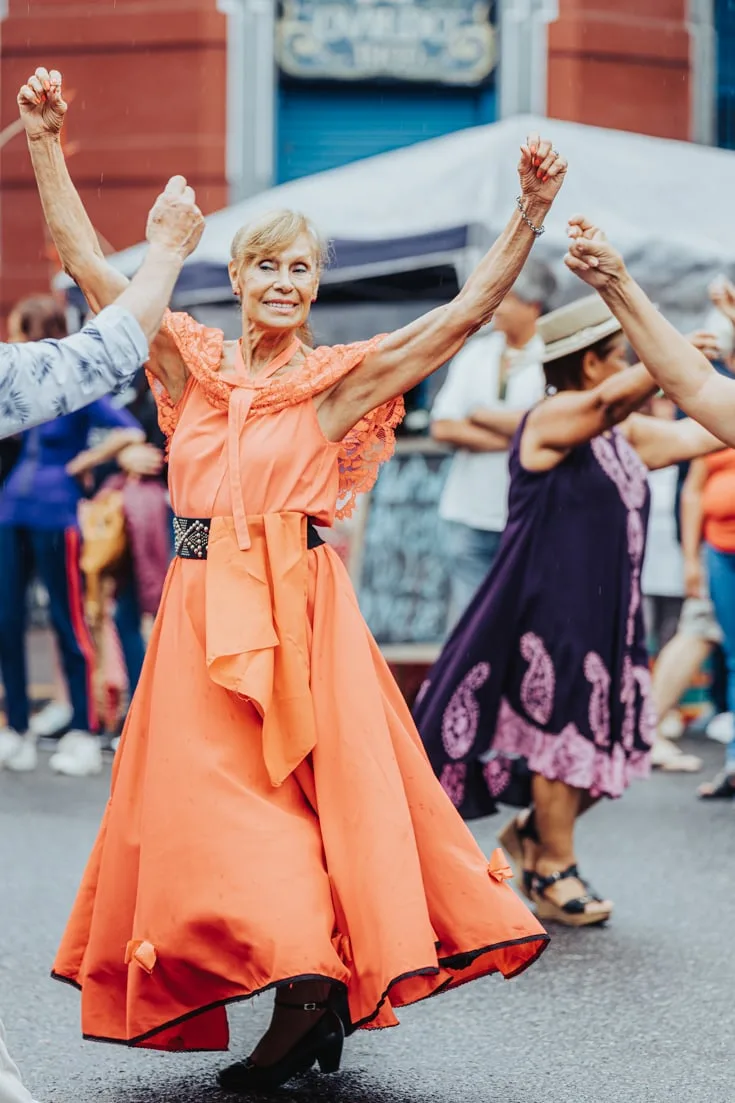 Gaucho games
If you're quite lucky, you may get a chance to see a few gaucho games in Mataderos.
This is all about gauchos showing off their impeccable horsemanship skills. The highlight of the games is the corrida de sortija, where gauchos thread a needle through a ring hanging from a bar at a full gallop.
If you want to see gaucho games of the highest order, don't miss the a visit to San Antonio de Areco. It's an easy day trip from Buenos Aires and in November they hold the largest gaucho fiesta in the world.
Where to eat at Mataderos fair
Carnivores, empanada lovers and those with a fondness for something sweet won't go hungry here.
The air around the market is filled with the aromas of lip-smacking juicy asado, freshly made salteñas and empanadas, popcorn covered toffee apples and dulce de leche loaded waffles and pancakes.
So arrive on an empty stomach and munch your way around the market.
Street food
The area near Creole Museum of Los Corrales is given over to food stalls and makeshift cerveza bars.
And it presents such a dilemma. How do you choose from mouth watering bife de chorizo with lashings of chimichurri, delicious choripan served on homemade bread and every variety of empanada, fried to order?
The most popular street food vendors tend to cook up traditional dishes.
Spot the queues for tamales (corn like wraps, steamed and filled with chicken or veg), humita (steamed corn cakes) and locro (a hearty bean stew) and wait in line. The wait is well worth it!
Then have you left room for afters? Pancakes and waffles, slathered with dulce de leche will satisfy even the sweetest of teeth.
If all this leaves you feeling a little thirsty, the artisan beers (cervezas) are delicious!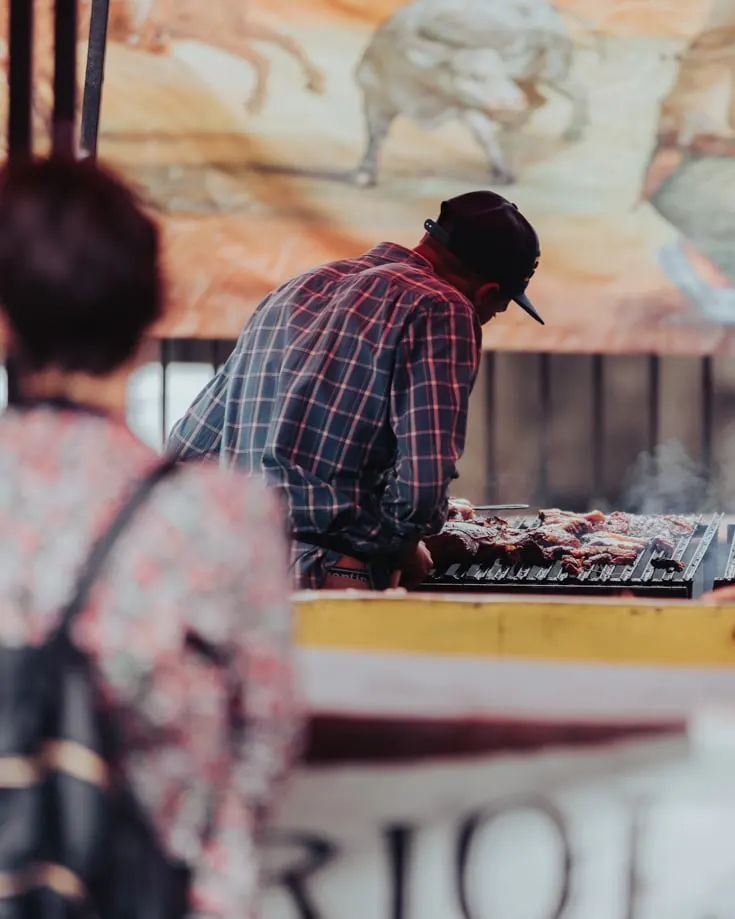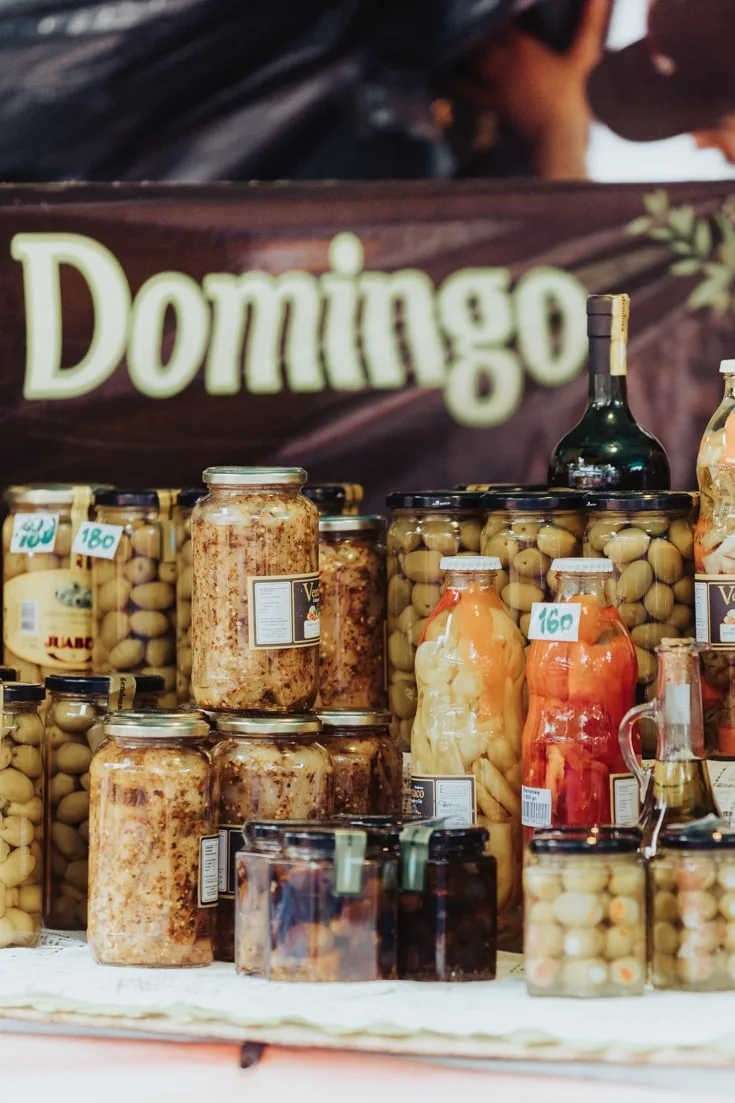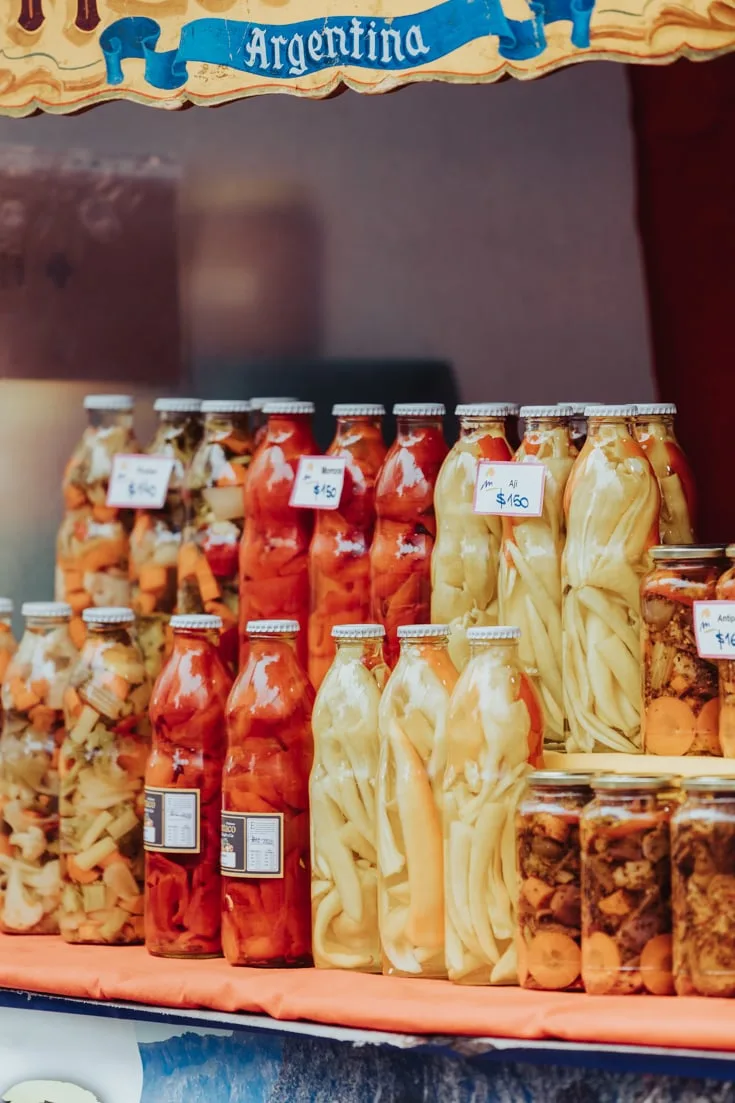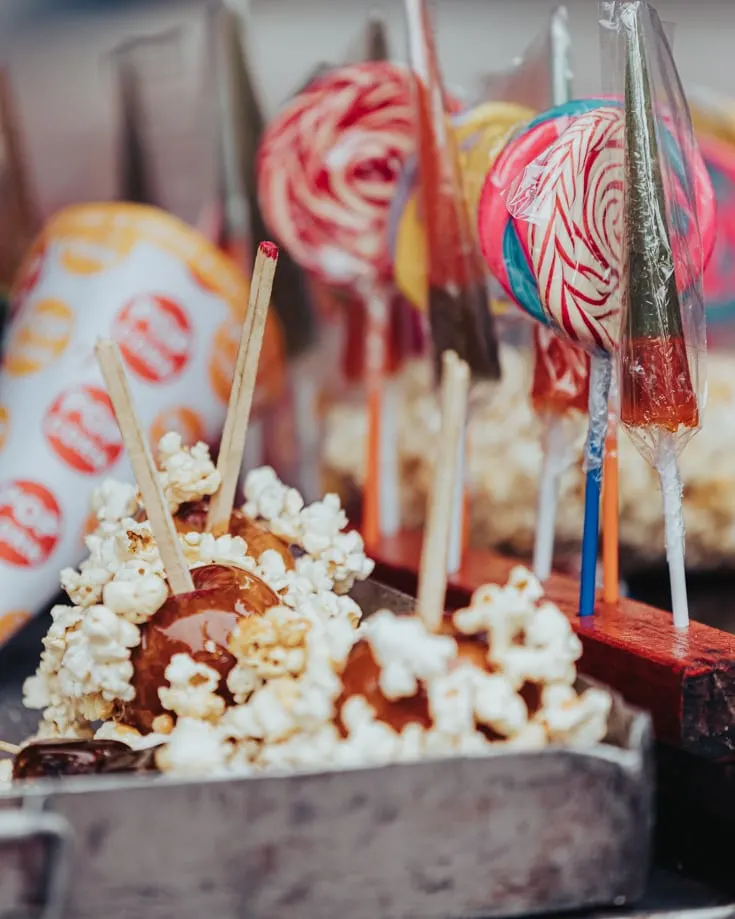 Bar Oviedo
Buenos Aires is full of Bares Notables, historic cafés and bars. Check out some the cafés in San Telmo. Mataderos has its own too.
Bar Oviedo once served as the meeting place for workers from the slaughterhouse and rural cattle drivers.
Over a century old and located in the heart of the Mataderos fair, Bar Oviedo is a lovely spot for a respite, coffee or a glass of wine before you hit the dance floor.
How to get to Feria de Mataderos
Mataderos neighbourhood is right over on the west of Buenos Aires, about 15 kilometres from San Telmo.
Address | Avendida Lisandro de la Torre & Avendida de los Corrales 1072, C1440 CABA
Before we visited the gaucho market, we read it was difficult to get there. But because we had the luxury of time with an extended stay in Buenos Aires, we decided to find out how difficult.
Assuming you're not driving in Buenos Aires, there's basically 2 ways to get there: by public transport or take a taxi, Uber or Cabify.
Travelling by taxi is affordable in Buenos Aires and this 15 kilometre journey will cost around ARG $600. That's about GBP £6 or US $8.
You could reduce this to about ARG $200 by taking the E line on the Subte subway to Plaza de los Virreyes station and getting a taxi from there.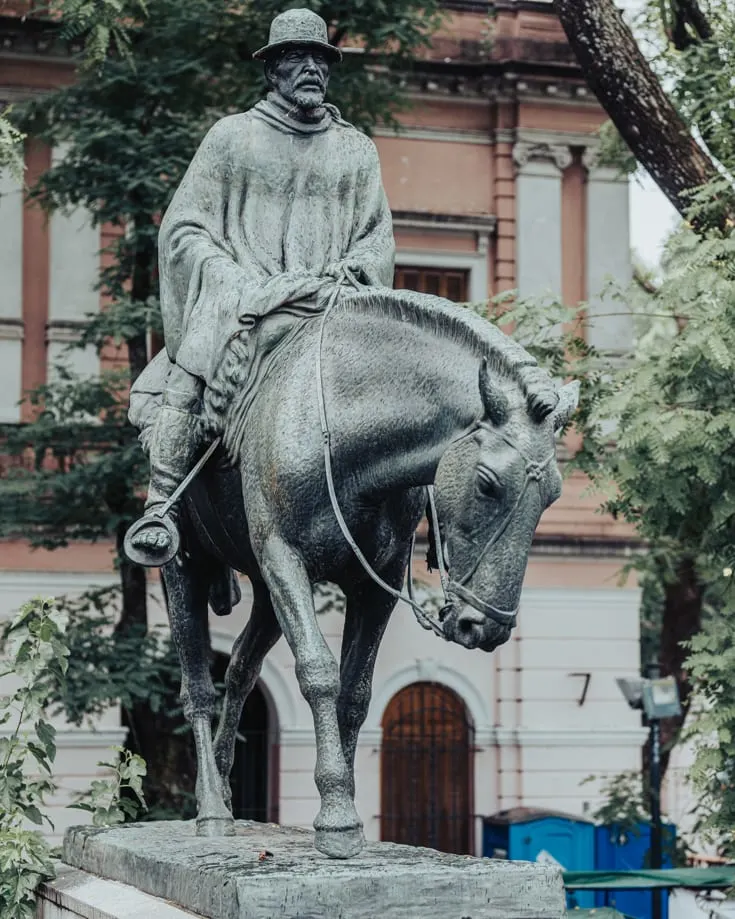 It took us about an hour to get to the market from San Telmo but we only needed to get 1 bus – a colectivo number 126.
We picked it up almost on our doorstep and it dropped us at the edge of the market. For the grand sum of 22 pesos (that's about GBP £0.20 or US $0.33). Not really our idea of difficult, even if getting there takes a bit of time.
If staying in other neighbourhoods in Buenos Aires, check which colectivo you need catch on this interactive map. There's a lot of routes where you may need to change but a few have a direct route too.
To use public transport in Buenos Aires, you need to pick up a Sube card and put some money on it. You can use it in other cities in Argentina too.
Make sure to check out our definitive guide to getting around Buenos Aires and our travel money in Argentina tips before you go.
When to visit
From March to December the gaucho market runs every Sunday from 11 am until early evening.
In the sultry heat of January and February, a shorter version takes place on Saturday evenings starting at 6 pm.
The gaucho games don't take place every week and we've not found any where giving a definitive answer. It's worth checking the fair's Facebook page for more information though.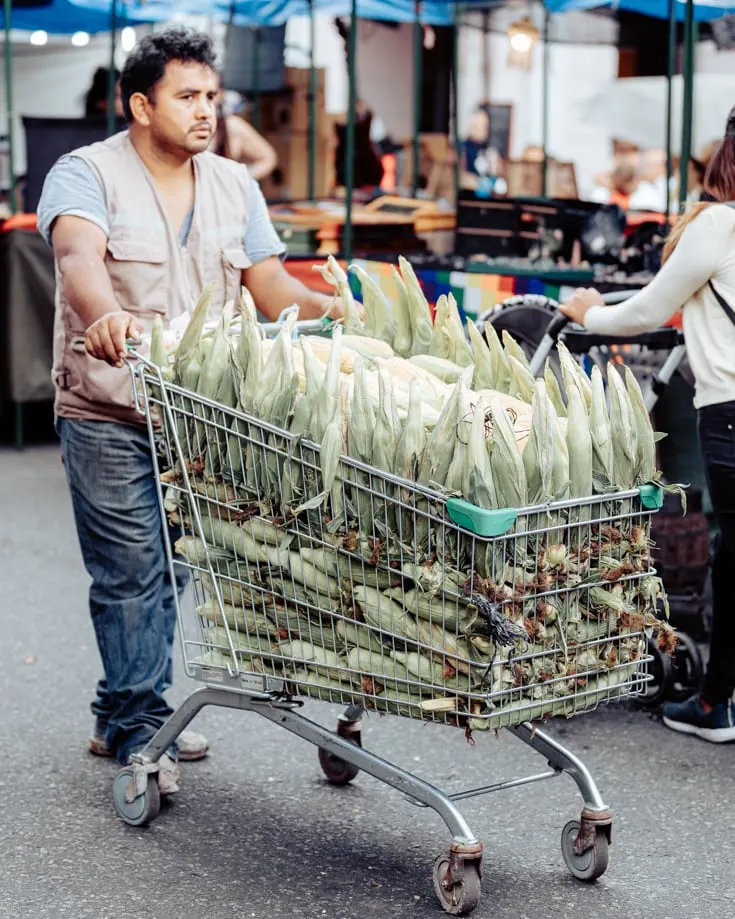 Other things to do in Mataderos
Unless you fancy joining the notoriously violent Nueva Chicago football fans to watch a match (or have a scrap), there's not much reason to visit the neighbourhood when the fair's not on.
The only other thing to do in Mataderos worthy of note is the Museo Criollo de los Corrales. It's an interesting museum dedicated to creole culture. It even has an area dedicated to pato, Argentina's national sport – kind of a cross between polo and basketball.
You can include a short visit while you're at the fair because it's open on Sundays between noon and 7pm. Admission is a nominal fee of ARG $50. The entrance is right beside the food stalls beside the stage.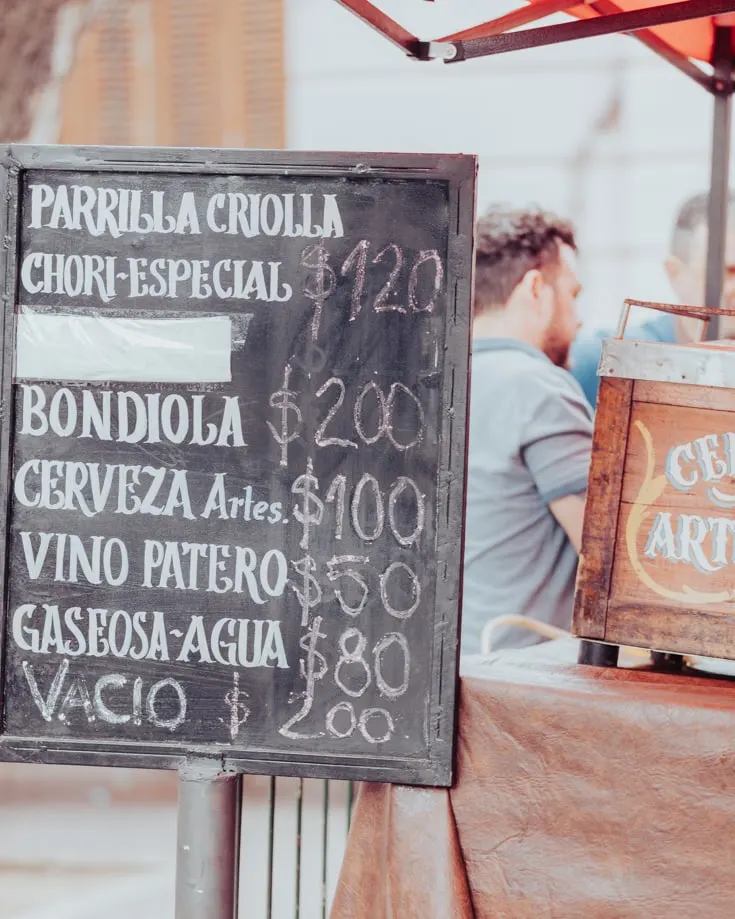 Where to stay in Barrio Mataderos
With hardly any tourist attractions, few visitors choose to stay in Mataderos neighbourhood when in Buenos Aires.
Outside of the weekend fair, it's not the best area to spend time in.
It's about half way between Ezeiza International Airport and downtown Buenos Aires. We recommend you base yourself closer to the centre of Buenos Aires. If you're flying out on a Sunday evening or Monday, stay at one of the airport hotels for your final evening.
Check availability and prices for hotels near the airport here.
If you'd prefer more budget accommodation, make sure to check out Hostelworld for their latest rates and availability.
Tips for visiting Feria de Mataderos
Where sensible shoes | A few of the streets have uneven cobbles and dancing in flip flops – well it just looks silly.
Bring enough cash | There's no ATMs close to the market so bring enough cash to see you through the day.
Buy souvenirs here | We found purchases much cheaper here than at Feria de San Telmo.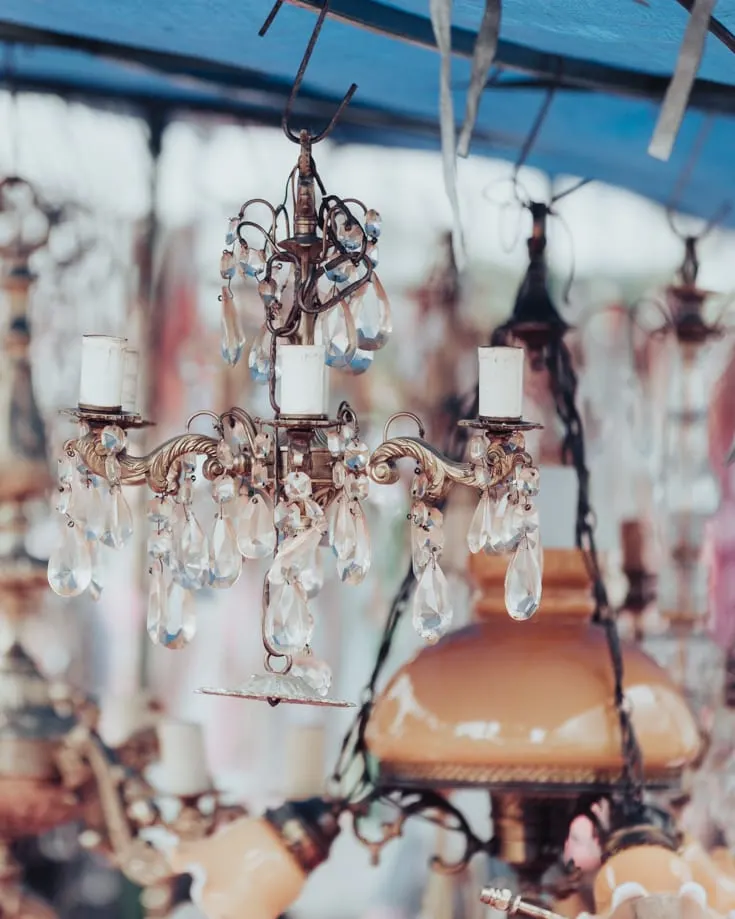 Should you visit Feria de San Telmo or Feria de Mataderos?
If you only have one Sunday in Buenos Aires and can't decide between visiting Feria de San Telmo and Feria de Mataderos, you could do both.
Go to Mataderos first, then aim to get to San Telmo by around 4pm. You'll catch the last hour of the market, the Candombe parades and the street tango shows too.
It's the best time of the day in Feria de San Telmo. You can relax with a bottle of wine in Plaza Dorrego long after the stallholders have packed up and left.
If you take the E line back from Mataderos, you can get off at Independencia and walk a few blocks to Plaza Dorrego for the San Telmo Feria.
Like it? Pin it!