RV rentals are becoming increasingly popular for people looking for an outdoor, adventurous experience. A rental is also a budget-friendly way to test out RV life and specific vehicles before you commit to buying a new one.
RVs are a great way to travel with friends and family around the country, state, or even just across town on your own schedule. First time RV rental can be a fun experience, but it's essential to do your research in advance.
There are many things to consider, like what type of RV is best for your needs, what you'll need to pack for your trip, and how to avoid common mistakes made by first-timers.
By taking the time to learn about the process before you start renting, you'll be able to relax and enjoy your trip without any stress.
This article is a comprehensive guide for the first time RV renter. It provides a wealth of information on what to expect when renting an RV for the first time, from choosing the right vehicle to understanding the rental agreement and insurance policies.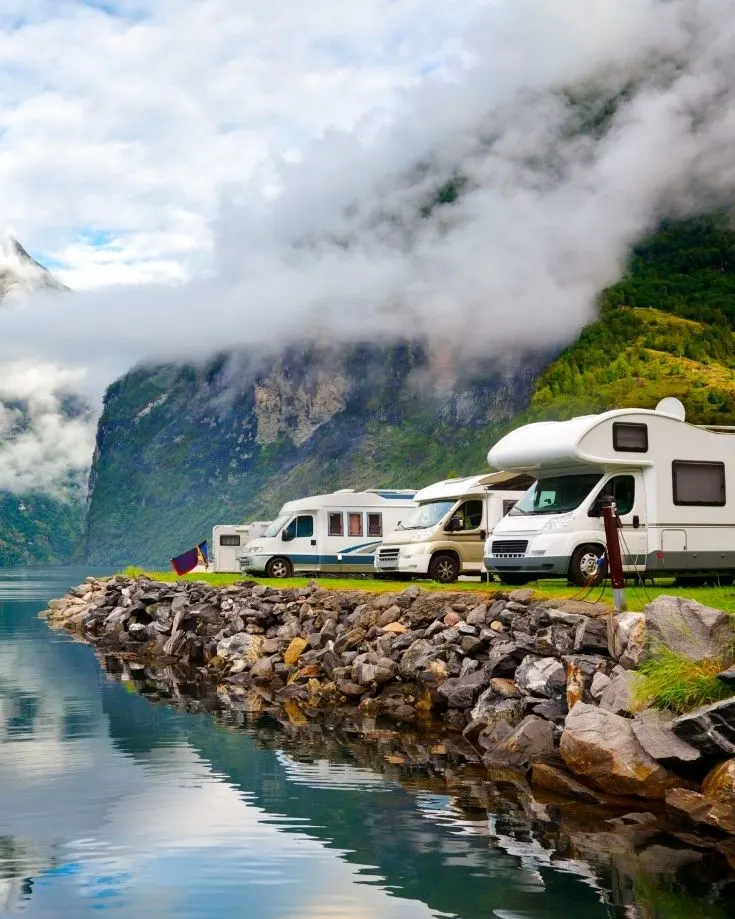 When you click on links to various merchants on this site and make a purchase, this can result in this site earning a commission. As Amazon Associates, we earn from qualifying purchases. For more info, please check our disclosure page.
1. Know What Type of RV You Need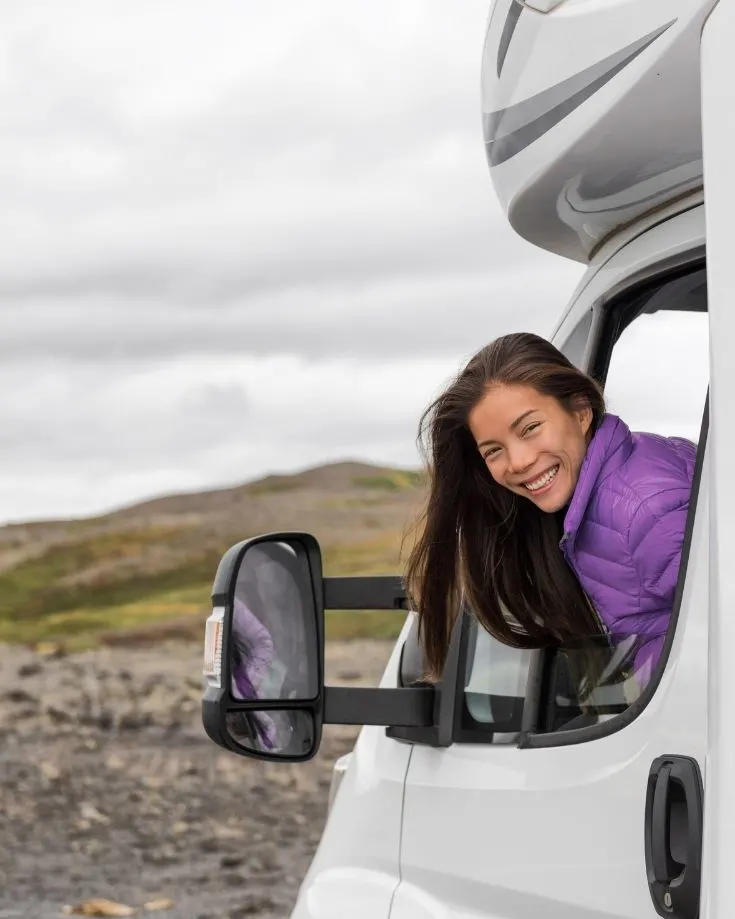 There are several different types of RV that you can rent, so it's important to know which one will best suit your needs.
Motorhomes: These come in a few different sizes, but most are larger vehicles that offer full amenities, like a kitchen and bathroom. If you're looking for a luxurious road trip experience, this is the type of RV for you. That said, there are three general classes of motorhomes: Class A, B, and C, so you'll need to do a bit more research to help you decide.
Travel Trailers: These are often smaller RVs that can be towed behind cars. They're perfect for couples or small families who want to experience RVing without having to drive a large vehicle.
Fifth Wheel Trailers: Fifth-wheel trailers are larger than trailers and can only be towed by trucks. They offer more space and amenities, making them an excellent option for larger families or groups.
Read more: Motorhome Classes: A Brief Guide To The Different Classes of RVs
2. Select The Best RV Size For Your Needs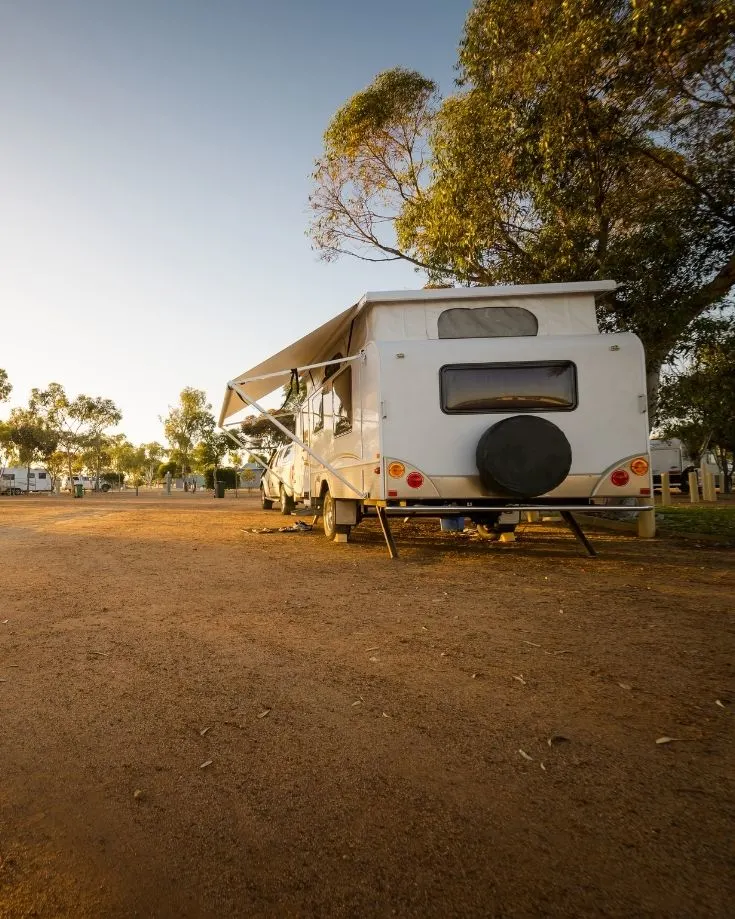 Once you've chosen the type of RV to rent, you need to choose the most appropriate size for your needs. Unfortunately, knowing what size is best can be tricky if you've never spent a few days in an RV.
You could look at how many people a specific model sleeps, but that isn't always the most appropriate size either.
To help you choose, consider some of these key points:
How many people will travel & sleep in your RV rental? The more people, the bigger the RV will need to be. However, most RV models specify the maximum number of people they can sleep. That doesn't mean it's comfortable to have that many people on board. Only rent an RV that has at least enough seat belts for everyone.
How tall is the tallest occupant? It's not possible to stand up without crouching in some small RVs, even for those of us of average height. So make sure you and your passengers will be comfortable with the internal height before you book.
Will you travel with your pets? Pets can take up plenty of space in motorhomes, depending on the size, number, and types of pets you have. Make sure you allow enough space for their accessories and sleeping arrangements.
Consider how the floor layout can meet your needs. Creative floor layouts can mean you can opt for a smaller RV than you may otherwise have thought. And just because a camper may look big from the outside, if there are fixed beds installed, they can quickly absorb any usable living space.
Will you boondock, use campgrounds, or National Parks? National Parks have limitations on RV length allowed to use their sites, and they vary from Park to Park. Campgrounds tend to be more accommodating of all vehicle lengths, but not always.
Will you spend more time indoors than outdoors? If you plan to spend more time outdoors, you may not require so much indoor living space.
What's your budget? On the whole, larger RVs will have higher rental and insurance costs. In addition, you can probably expect a higher gas bill and perhaps camping fees.
How much luggage will you have, and is there enough storage space? This is critical to ensure the RV size you choose has enough space for you to unpack. The last thing you want on an exciting road trip is to be tripping over your luggage the whole time.
Read more: 11 Tips For Choosing The Best RV Size For Your Travel Style
3. Know How You'll Get Around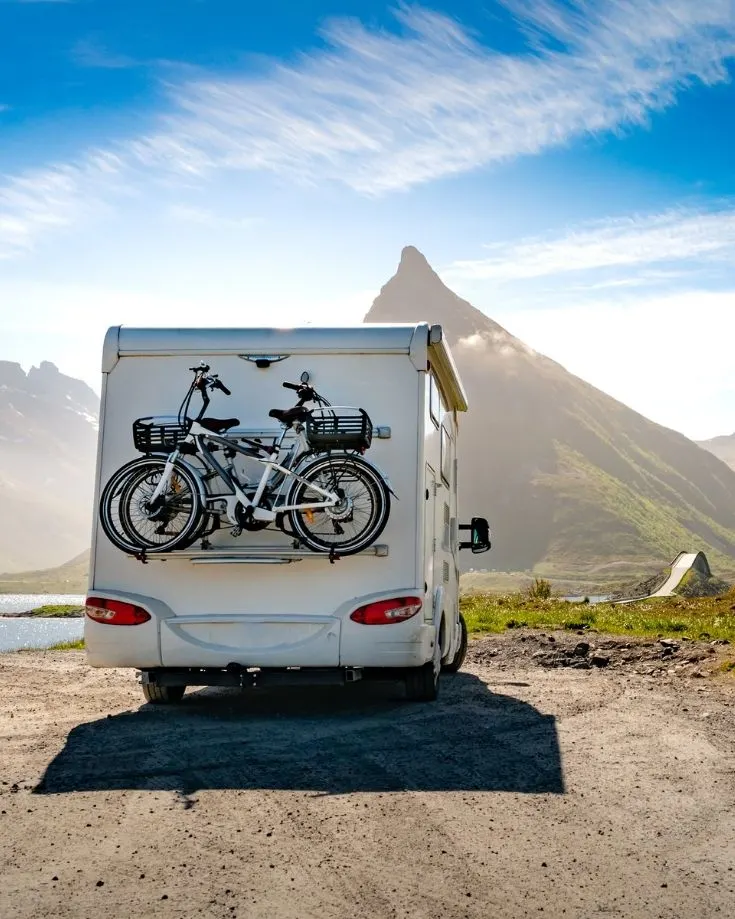 RVing rentals provide an ideal way of traveling between multiple locations and for road trips, but they're not renowned for being easy to get around in for days out for shopping trips.
They can be awkward to park, and it's sometimes difficult to find long enough parking bays. Added to that, once you've leveled the RV and hooked up your electrical system on camp, it's pretty inconvenient to decamp because you forgot to buy something at the store.
Consider how you'll get around on your RV trip. A travel trailer makes that a little easier because you can simply unhitch the towing vehicle. And if you've hired a toy hauler, you may have a small car onboard to cover you.
If the RV has a bike rack, bringing along your bikes could be an option, especially for campgrounds where the places (and stores) you may need to visit are close by. Alternatively, you could consider a local rental car when required.
Read more: Travel Trailer Vs. RVs: 7 Differences to Help You Choose Which Is Right for You
4. Only Use Reputable RV Rental Companies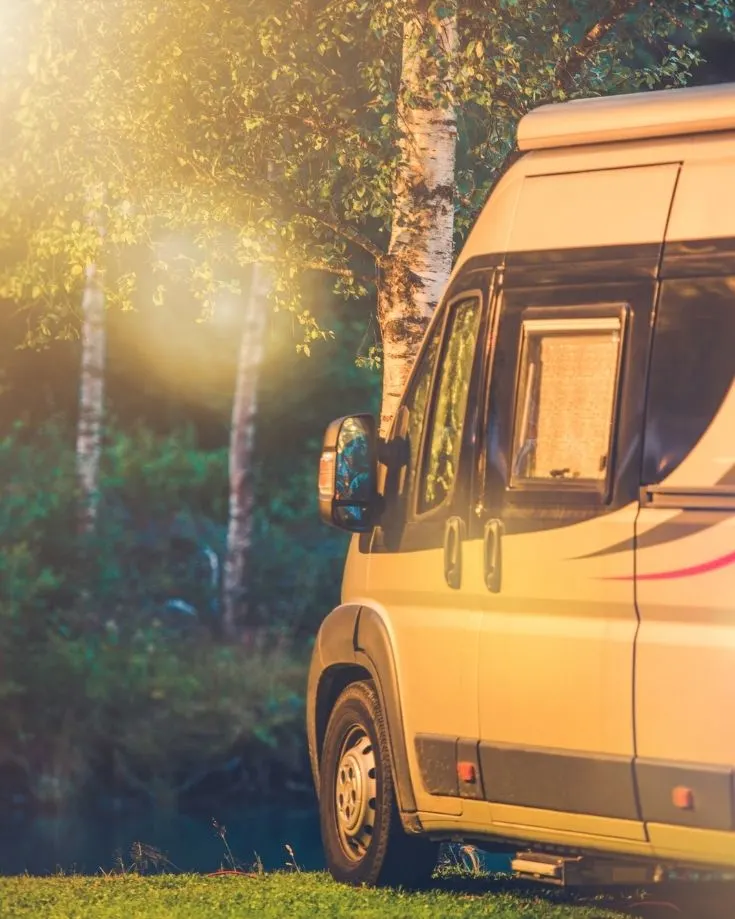 RV rental companies usually have a large selection of vehicles to choose from, including motorhomes, campervans, and travel trailers. In addition, they often offer special deals on last-minute rentals which could save money. They may also provide various services, such as pickup and drop-off, insurance, and roadside assistance, and you can even filter for pet-friendly RVs.
Some companies are similar to car rentals firms. They own the vehicles and are responsible for their maintenance and upkeep. But there's another way of renting an RV that has ballooned in popularity: peer-to-peer RV rentals.
Peer-to-peer rentals are when RV owners rent their RVs to other people. This can be done through an online marketplace or social media platforms like Facebook.
There are a few benefits of using a peer-to-peer RV rental service. For one, it's often cheaper than renting from a traditional rental company. You can also find unique vehicles that you may not find anywhere else.
Another benefit of peer-to-peer rentals is getting to know the RV owner. This can make for a more personal vacation experience.
Unfortunately, scammers operate pretty much everywhere, and the RV rental market isn't exempt.
Unsuspecting renters have been known to pay for their rental in full, only for it to be a no-show. Some have even rented stolen RVs. It's not the greatest way to kick off your RV vacation. Scammers don't solely target first timer RV renters either.
Using a reputable company is the best way to avoid being scammed,
Our top 5 RV rental companies are:
Read more: The Best RV Rental Companies of 2023 (Reviews and Comparison) – coming soon
5. Read The Small Print Before You Book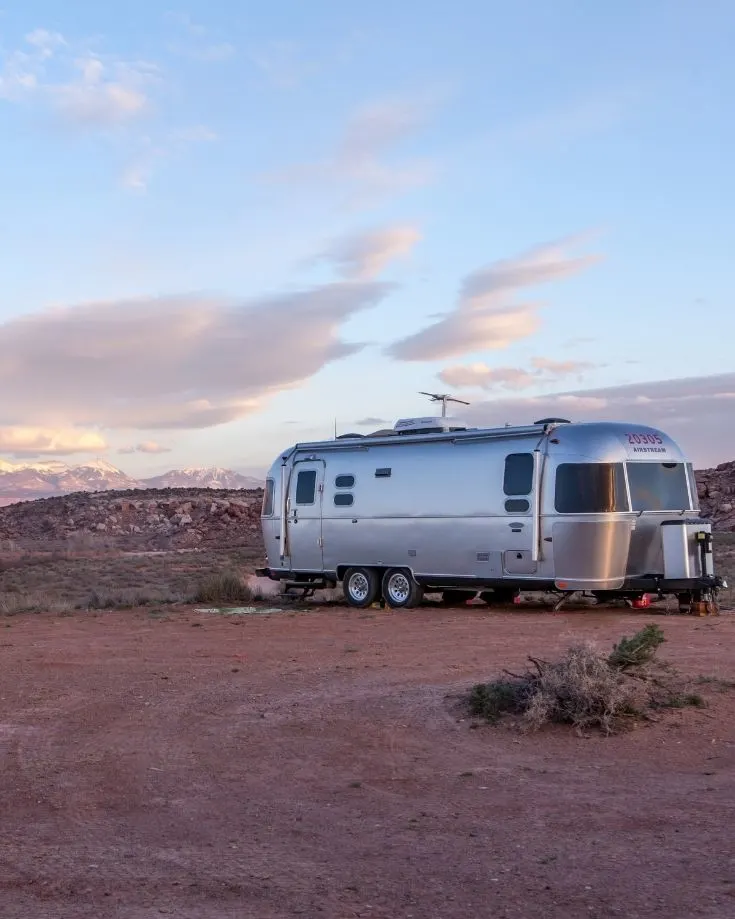 Many motorhome rental companies have a number of restrictions in place regarding who can drive the vehicle and how it can be used. For example, some companies require that drivers be at least 25 years old, and others prohibit using the RV for more than a certain number of miles per day.
By reading the small print, you can ensure that you're aware of all the restrictions and associated costs and plan accordingly. It's especially important for first time RV renters who are probably unfamiliar with the agreements.
Here are a few examples of things to look out for in the fine print:
Unlimited mileage: check whether your rental is offered with unlimited mileage or if there's a separate charge for distance traveled.
Cancellation policy, security deposit & down payments: The most reputable rental companies have a refund policy for your down payment and any security deposit if you cancel your reservation. However, policies vary between companies. Even a single company can have different refund policies depending on when you cancel. For example, on Outdoorsy, the RV owner can choose between 3 standard cancellation policies. Sometimes a service fee is non-refundable too.
Pets: Not all rentals are pet-friendly so if you're planning to travel with your furry friends, make sure to check they're allowed. Pet-friendly rentals usually stipulate that you must leave no trace of them or pay a cleaning fee on return.
Towing: Some RV rentals allow towing with some types of RV, but not all. For example, small truck campers or those not equipped with the appropriate receiver hitches are usually not permitted to tow. Renters usually need to declare any towing intentions before departure and adhere to imposed weight restrictions. It's not unusual to incur a towing surcharge per day.
Roadside assistance: Understand what, if any, protection is included in your rental agreement. You'll need to purchase an add-on with some companies, or it may be included as standard.
Generator time: Most rental fees don't include any generator time as standard. It's common for an hourly surcharge to be levied for its use. The fee could be anything upwards of $3-4 per hour.
Cleaning (inside & out): It's pretty standard for the rental agreement to include a clause stating that the renter will return the vehicle in the same condition they received it. That generally means the holding tanks are empty, and the interior is clean. You can expect hefty bills for both so it's in your interest to return the vehicle in good order.
Border crossings: You can usually expect some restrictions on crossing international borders with a rented vehicle. It is unlikely to find an agreement that allows you to cross into Mexico. Most companies allow US-registered RVs to enter Canada and return, so long as the renter isn't a Canadian resident. You're also unlikely to find a one-way rental that allows you to drop off in a different country than you picked up.
What's included: Certain provisions may or may not be included in the fee. For example, Cruise America rentals don't include cookware or bedding. You can bring your own or buy one of their (overpriced) packages.
Understand RV rental insurance: It is common for some coverage to be included as standard when renting an RV motorhome, but it is often the bare minimum. Upgraded packages are usually made available ranging and can include:

Reduced deductibles,
Windshield protection,
Roadside assistance,
Interior damage protection, and
RV Trip insurance.
Note this is not an exhaustive list but serves as a reminder to read the small print before you sign up, so you know what to expect.
6. Be Thorough At Pick Up
There's little doubt you and your fellow travelers will be giddy with excitement to get your first taste of RV life underway but try to steady those jitters during the pick-up process.
It's crucial to be as thorough as possible to know how to use all the onboard amenities and ensure the RV's condition is fully documented before you put the keys in the ignition and drive away.
When you arrive to pick up your rental, you'll typically deal with the paperwork first. A member of the team or the RV owner will then give you a guided tour of the vehicle. Allow plenty of time in your schedule to be as thorough as possible.
Your aim is twofold: to spot any damage, no matter how minor, and to learn how everything works.
Damage policies differ from one company to the next, and even with adequate insurance, we encourage you to document any flaws.
Make sure all damage is documented. It's also worth taking photos on your smartphone for your own records.
You should be given a complete walkthrough of every amenity onboard – listen carefully. Then, try it yourself to test it works as described and know how to use it when you need to.
Here's a quick list of the most important things to check before you leave:
Photos of any damage, no matter how small
How to dump the RV tanks
Fuel level
How to operate the climate control – heating and air conditioning
Check all appliances work as described and you know how to operate them
How to use the electrical hookups, generator, and/or transfer switch
Double-check all mirrors, vehicle driving lights, and any fitted parking aids operate correctly
7. Practice Driving RV Rentals Before Hitting The Highway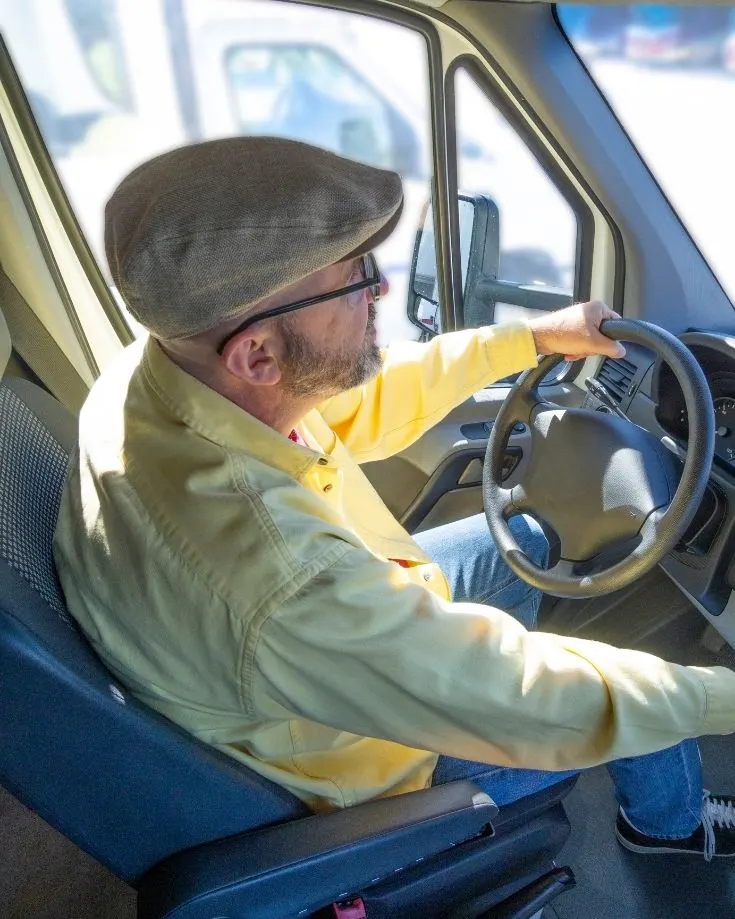 If you're new to RVing, it's a good idea to practice driving your rental RV before hitting the highway. That way, you'll know how it handles and how much space it takes up on the road. You'll also get a feel for the turning radius and braking distance.
If there's space in the pick-up location, practice there. Otherwise, try finding a nearby (quiet) parking lot. We recommend you practice:
Driving & turning: learn how the vehicle handles, how it feels, its size, and familiarise yourself with the driving controls
Braking: Your RV is most likely much heavier than your regular car, so needs more space and time to stop
Backing up: Figure out how your mirrors and backup camera system can help you maneuver, how much of a turning circle you need, and how passengers can help you safely back up. You'll need to back up on RV parks and campgrounds, so get this down.
If you need a little help, ask the rep to come along with you for a quick drive to help you get off to a confident start.
If you have any questions or concerns about driving an RV, don't hesitate to ask your rental company for advice. They'll be more than happy to help make sure your first time behind the wheel is a safe and enjoyable one!
8. Plan Your Drop Off At The End Of Your RV Trip
Returning an RV rental isn't as simple as driving in and returning the keys. However, following the RV rental firm's advice will help ensure you avoid unexpected and unnecessary additional fees.
Here are some tips to make the process go as smoothly as possible.
Plan ahead: Make sure you know the drop-off location and what time your rental is due back. This will help avoid surprises and ensure you have enough time to return the vehicle without incurring any late return penalties.
Pack all your belongings: Be sure to take all of your belongings with you when you return the RV – open cupboards, drawers, side panels, etc. Leaving personal items in the vehicle could result in additional cleaning or storage fees with some rental companies.
Clean the RV: Make sure to clean the inside and outside of the RV before returning it. Also, don't forget the holding tanks. This will help avoid being charged for cleaning fees.
Check the condition of the RV: When you return the RV, make sure to do a walk-around inspection and note any damage or issues. Compare it to the pick-up photos and inventory. If any damages are found, be sure to document them and notify the rental company. This will help avoid getting charged for damage you didn't cause.
Refuel: Make sure you return the vehicle with the same fuel level as when you collected it. Fill up close to the drop-off location so the needle doesn't drop, and you end up being charged at the rental firm fuel rates – which are usually extortionate.
Check the vehicle over with a company representative: It's important to thoroughly inspect the RV with the owner of the rental company, so both parties agree on its return condition.
Return the keys: It's easy to forget, but properly hand over the keys to the rental representative upon returning the RV. Failing to do so could result in additional fees.
Settle any outstanding bill: pay any remaining fees, finalize the contract paperwork and get your deposit fees back.
Following these tips will help ensure a smooth and hassle-free RV rental drop-off experience.
9. Download The Most Useful RV Apps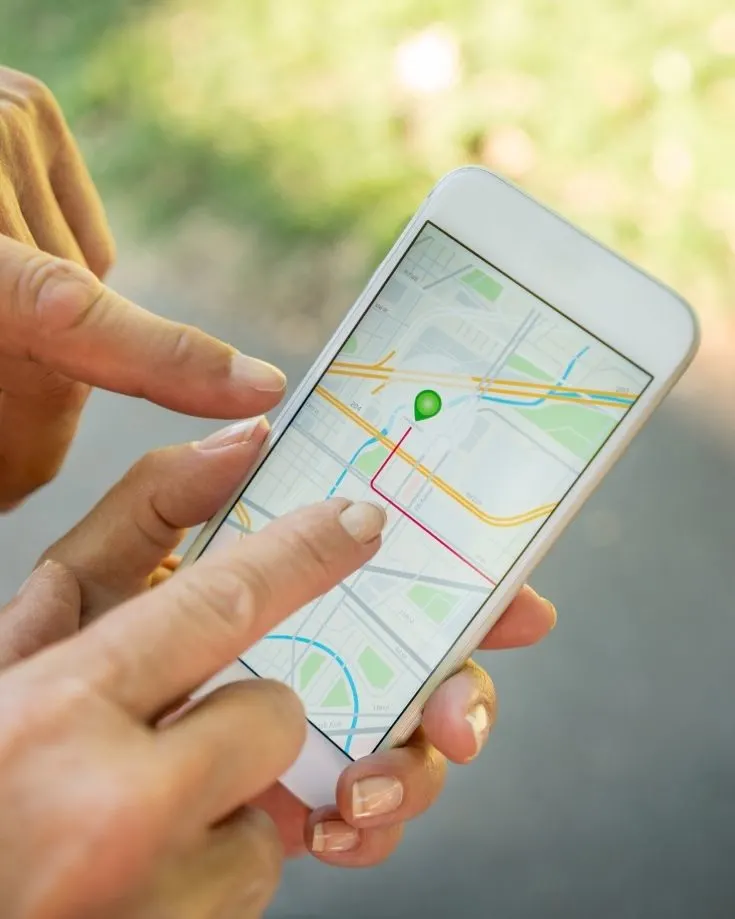 For first time RV renters, it's important to be prepared. Depending on what type of RV you're renting, there may be specific apps you need to download to make the experience smoother. Here are the most helpful RV apps, broken down by category.
RV Campgrounds
If you're looking for a place to stay, the two best RV campground apps are AllStays and Campendium. They both have comprehensive listings of campgrounds and RV parks and user reviews and ratings. There are many more apps, too; some are free and can give the paid apps a run for their money.
Read more: 7 Best RV Camping Apps
If you're not familiar with the area or looking for an alternative to paper maps, a navigation app is a must. There are a few good ones, but our personal favorites are Google Maps and Map.Me. They're free and both available on Android and iOS.
RV Utilities
If you're not familiar with using an RV, a few apps can help you out. The first is RV Dump Stations, with over 7,000 RV dump stations throughout the US and Canada. This is every boondockers goto app when the time comes to deal with the poop.
Wrapping It Up
Renting an RV can be a great way to travel, but it can also seem daunting if it's your first time. Follow these simple tips to help get the trip off to a great start and avoid potential headaches.
Choose the right type and size of RV for your needs – too large, and you may find yourself stuck driving everywhere, too small, and you might not have enough room.
Have another means of getting around, so you don't have to drive the RV everywhere – this will give you more flexibility while traveling.
Use a reputable RV rental company with plenty of experience – this will ensure that you have a positive rental experience.
Read the small print of the rental agreement before signing anything.
By following these simple tips, you can help ensure that your RV trip gets off to a great start. Happy travels!