Dingle Peninsula is on the northern reaches of County Kerry and a highlight on any Wild Atlantic Way road trip. It's an isolated landscape and the rugged beauty lures people from all around the world.
Dingle Peninsula is rich in cultural heritage and well preserved archeological sites.
Not to mention a fantastic 2 mile beach and incredible scenic drives. The hub of the peninsula is the town of Dingle, home to Kerry's arguably most famous celebrity.
Is it possible to visit the area without taking to the waves of the bay in search of Fungie the Dingle dolphin? He seems to be one of the main attractions so when invited to take a Fungie the Dingle Dolphin tour, I couldn't resist.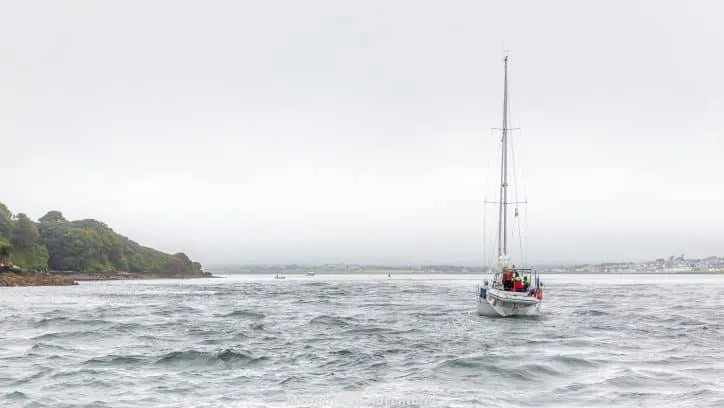 Who is Fungie the Dingle Dolphin?
Fungie is a wild bottlenose dolphin and resident in Dingle Bay since 1983. Fungie first arrived with a female who the locals say was Fungie's mother.
Not long after arriving, she passed away. Fungie was a juvenile back then and for some reason, never left the bay since the fateful day.
I could make up all sorts of romantic reasons why a wild dolphin chose to make this south west corner of the Emerald Isle his home, but I guess only Fungie knows the truth.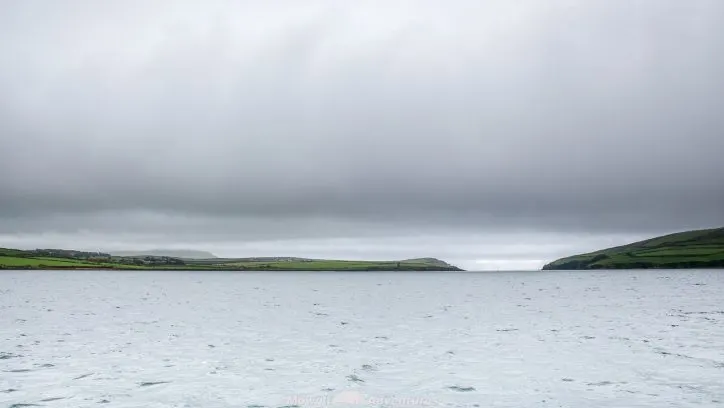 I can't help but feel a little sorry for him. Dolphins are sociable creatures and yet Fungie hasn't had dolphin company for 33 years. Even when other dolphin pods arrive in the bay, Fungie chooses not to join them.
In fact, he chases them off! Maybe he has a few social issues or maybe he's rather happy gorging on Dingle Bay's marvellous fish.
Whatever his reasons, the town of Dingle have hoisted him to celebrity status and he's a key source of income for the community.
From the sale of dolphin tours to Fungie souvenirs, it's clear he's an integral part of the economy of the town now. There's even a statue in his honour on the shoreline.
In search of Fungie the Dingle Dolphin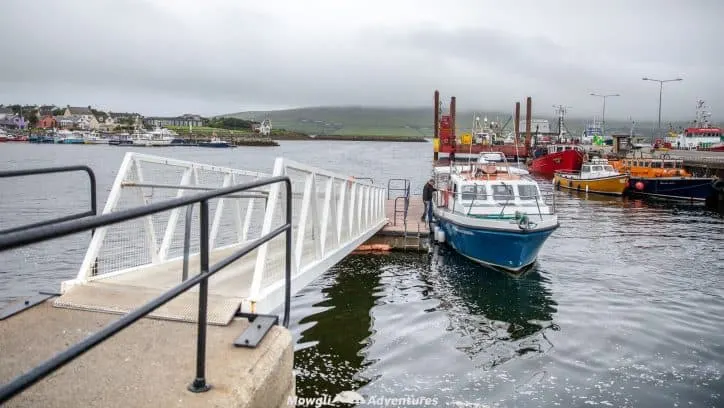 Boarding the small boat from Dingle Pier, I felt a little excited to say the least, but also a tad apprehensive. Would Fungie the Dingle Dolphin come out to play?
The boat's captain is so confident he'll give refund if Fungie doesn't make an appearance and yet I wasn't convinced.
Setting sail under a heavy sky, we all hoped the rain would hold off until our return to dry land. We were rewarded with wonderful views of Dingle Bay from the water.
Even if Fungie wasn't out to play, the wild Atlantic weather and dramatic views make the boat trip worthwhile.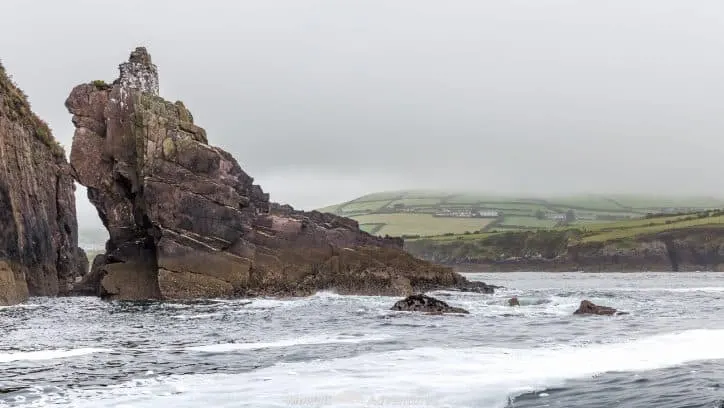 More inspiration: 15 incredible things to do in Cork
I expected to have some distance to travel before we reached Fungie's playground and to search for him once we arrived. Yet within a few short minutes of leaving the harbour, Fungie made his appearance.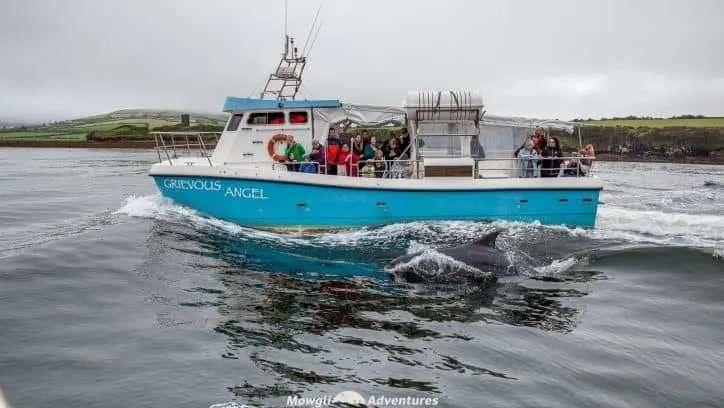 The first sighting is just magical and I grinned from ear to ear! It's surprising just how large he is and how close to the boats he swims.
As much as I wanted him to do a few backflipping somersaults for the camera or maybe a playful flipper wave, I was more than delighted he swam alongside for a while.
And anyway, he's about 40 years old which in human years is about 90. I'm not sure I'll be doing backflips at such an age either. Or now even!
Packing tips: What to pack for Ireland
Are Fungie Tours responsible?
There are many horror stories about overcrowded boats setting sail en masse to dolphin and whale feeding grounds. The boats can, at worst, endanger the lives of the same animals they make a living from.
This is no way to witness nature or indeed to protect it. Fungie's situation is unique among marine mammals. He is a wild dolphin and free to come and go as he pleases yet what pleases him is to stay.
He's never fed by the fully licensed tour operators and they only allow 2 or 3 boats in the bay at a time.
The captains maintain a respectable distance from Fungie and allow the dolphin to approach rather than chase him down.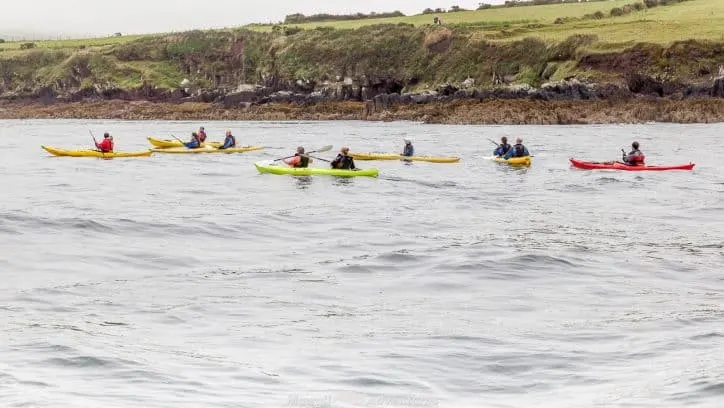 I watched as Fungie approached our boat and swam alongside for a few minutes. He then disappeared from view to pop up again alongside a kayaking group.
We never chased him, he was never crowded and it felt non-intrusive and natural. I still can't help feel a little sorry for him though; I wish he had a Dingle dolphin girlfriend!
Are you looking for more things to do in Ireland?
A special thanks to Authentic Ireland for providing our tickets for Fungie the Dingle Dolphin tour and helping us put together a terrific itinerary on part 1 of our Wild Atlantic Way road trip. As always, all opinions are our own.
Like it? Pin it!