The Antarctic leg of our cruise of the Southern Ocean kicked off in the South Shetland Islands. Our second excursion out was to the little visited Gibbs Island.
Percy of Gibbs Island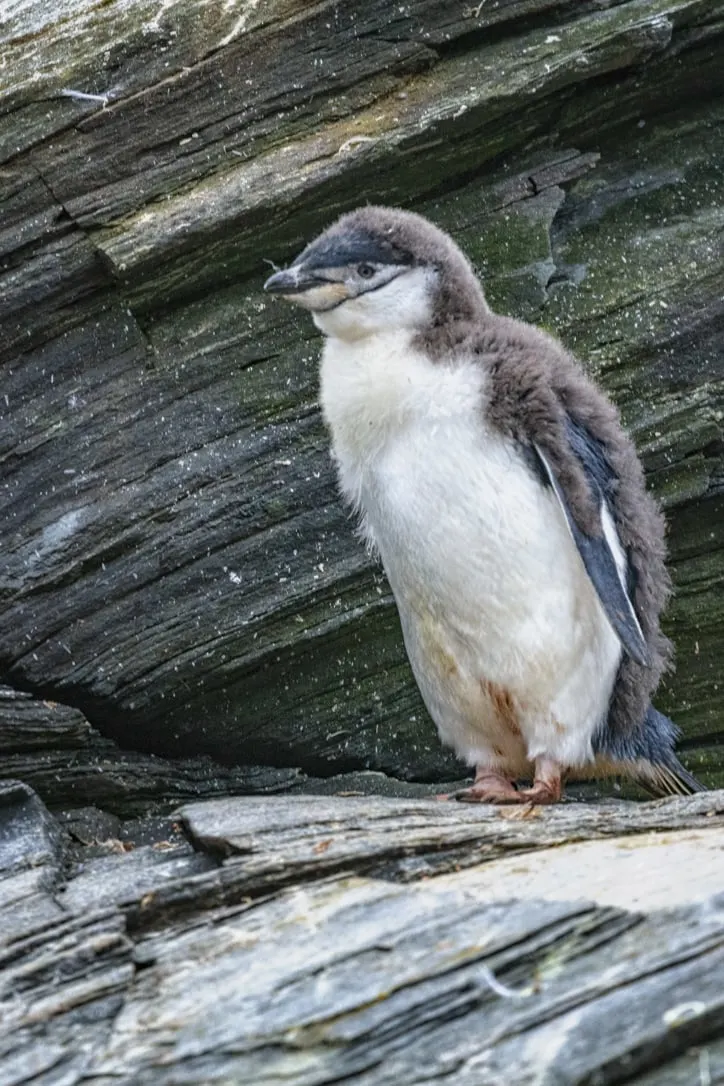 The little guy shifted his weight from one webbed foot to the other. Separated from the crowd, his curled toes gripped the slippery rock face. He wanted to try but he'd never done it before. He wasn't even wearing his full adult coat.
From the relative safety of our zodiac, we named this adolescent Percy the Chinstrap Penguin. Hannah held the boat steady as we watched him.
A few minutes earlier, uneasy on his feet, Percy had face planted the rocks, soiling his white belly feathers with penguin poop.
Now he had to make a decision. Did he want to hang out stinking just like the other dirty penguins or take his first swim, an effort to clean the shite from his brand new coat?
We could see his young fluffy down. Without his full adult coat, he wasn't yet completely waterproof. We all agreed. To go for a swim now would make for a cold night ahead, maybe even death. We willed him to wait.
When you click on links to various merchants on this site and make a purchase, this can result in this site earning a commission. As Amazon Associates, we earn from qualifying purchases. For more info, please check our disclosure page.
Get Inspired: 31 Beautiful Pictures of Antarctica
A little bit about Gibbs Island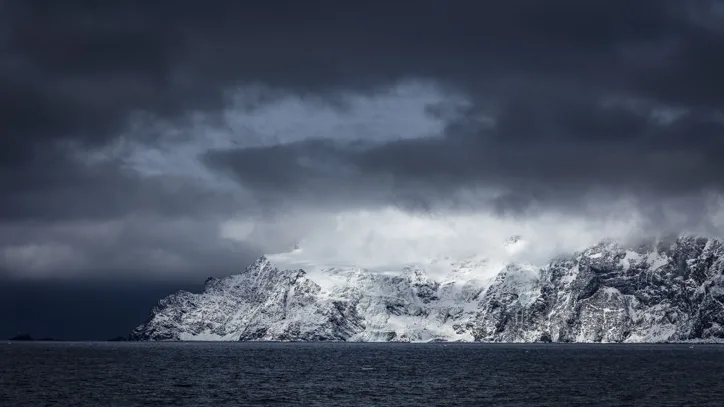 Percy was born on Gibbs Island, 25 kilometres southwest of Elephant Island in the South Shetlands. It's an Important Bird Area with almost 2000 Macaroni Penguin and 190 Chinstrap Penguin pairs breeding here.
Few Antarctic cruises have the opportunity to stop at this island, most favouring Elephant Island or King George Island. We got lucky with time to explore them all on our 22 day trip.
Today the weather was kind to us. Not only had we successfully explored Wild Point on Elephant Island after breakfast, now we were cruising a place few people had ever seen.
Despite being a completely new species to Percy, he took no notice of us. Instead, he continued to cling on, uncertain of his next move. We left him to ponder.
The wildlife of the South Shetland Islands
The expedition team's ornithologist, Hannah, guided us around the choppy bay.
A flock of Southern Petrels floated on the water, gorging on seal pup parts. We couldn't tell how the pup had lost its life from what little remained but it was surely helping life here survive in death.
The Petrels were relentless. The cleaner-uppers of the Southern Ocean wouldn't leave a scrap of waste.
Manoeuvring around icebergs, we reached a spit of land shared by penguins and Antarctic fur seals.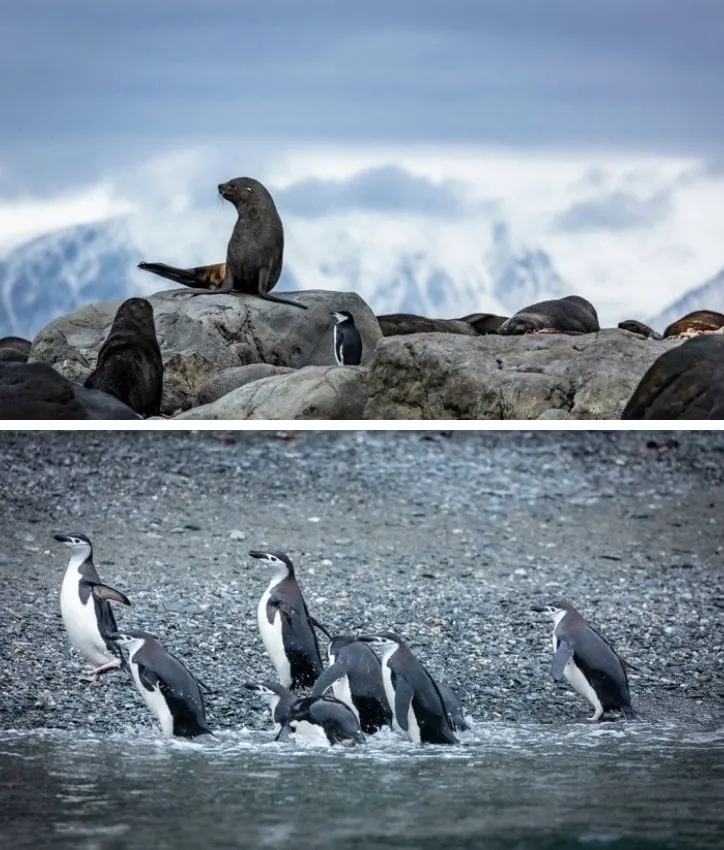 Clumsy on land, both species hang out side by side. We hang out too, a little off shore, watching their behaviour.
There's something quite relaxed about the atmosphere here. Flocks of penguins return from fishing trips, running the gauntlet to avoid the jaws of waiting predators.
There's an almost palpable sense of relief as they arrive on shore. Still intact. From both the penguins and the passengers on our zodiac.
Some of the seals appear skinny, their rib cages visible as they stretch. Hannah explains they've probably just arrived from South Georgia. A journey we've just taken 2 days to sail in the comfort of our expedition cruise ship.
No wonder they've lost a bit of timber! Although with the fine dining onboard our ship, we've probably piled on a few pounds!
Take a look at more of the incredible wildlife of South Georgia and Antarctica
But what about Percy?
We can't leave the bay without checking on Percy. Whatever did he decide?
Hannah takes us back to his rocky perch. As we approach, we can see he's on the move. The rocks are slippery, wet with salt water and slimy with a layer of guano.
He plods awkwardly forward, slides towards the vertical drop from which there can be no return. Digging his claws into the rock crevices, he keeps it together. Nicely recovered!
Growing in confidence, Percy picks up his pace, no signs of making the wrong call. Every passenger on our zodiac lets out a wee sigh of relief as Percy joins the bigger group.
He too seems relieved.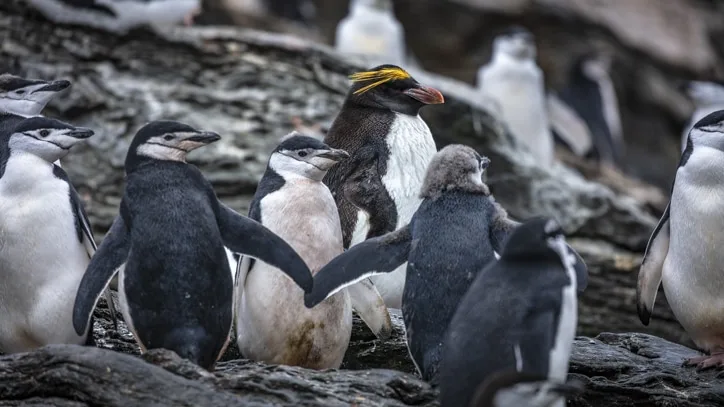 It doesn't always end so well
We left Percy in the company of hundreds of other Chinstraps and one Macaroni Penguin. But as we bobbed around, watching the larger group we spotted another Chinstrap higher up on the rocks.
This penguin hadn't been as lucky as Percy. Whether he'd fallen and cut himself on the rocks or had a run in with a leopard seal, the nasty gash on his belly was sure to prove fatal.
The Southern Petrels loitered, waiting for their next meal.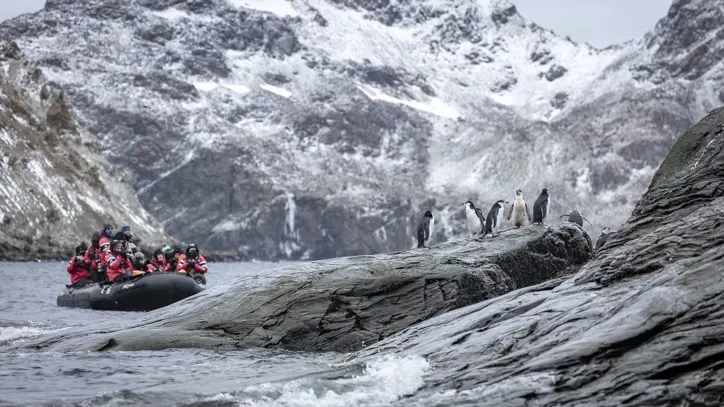 And this is how it rolls in nature. Both on our African safari in Tanzania and here in Antarctica, we witnessed life and death events every day.
It's sometimes difficult not to root for one animal over the other. But this is nature. If one gets away, the other goes hungry.
Best to just observe. And think about how we can protect this incredible environment from perhaps the worst predator of all.
More photos of Gibbs Island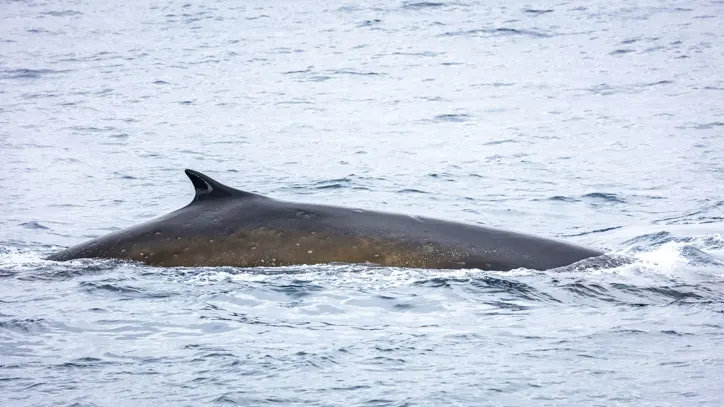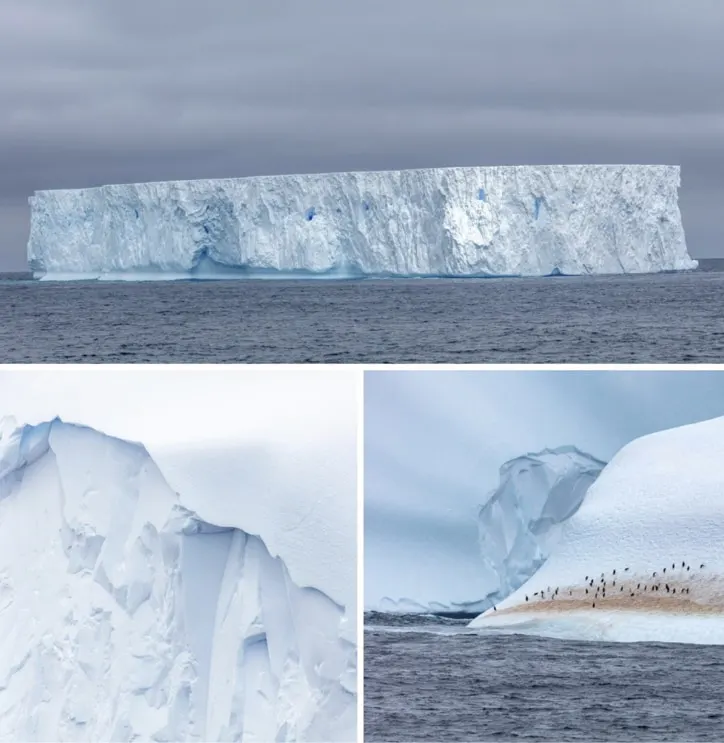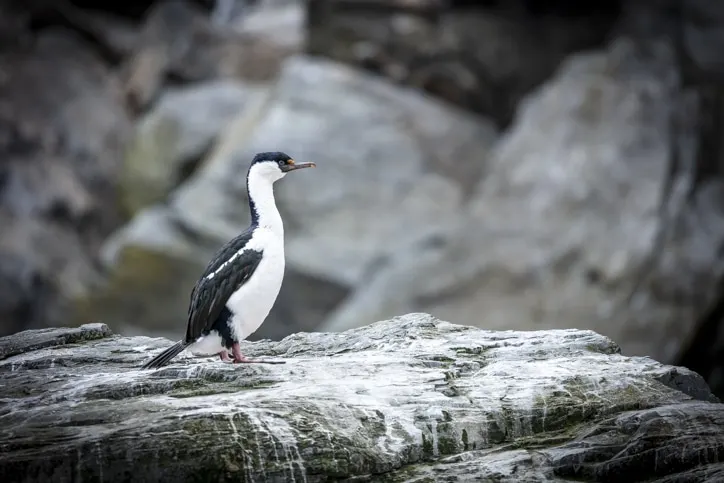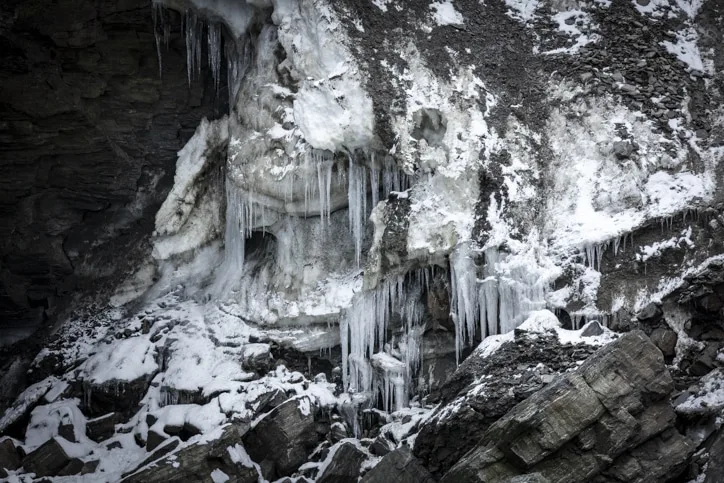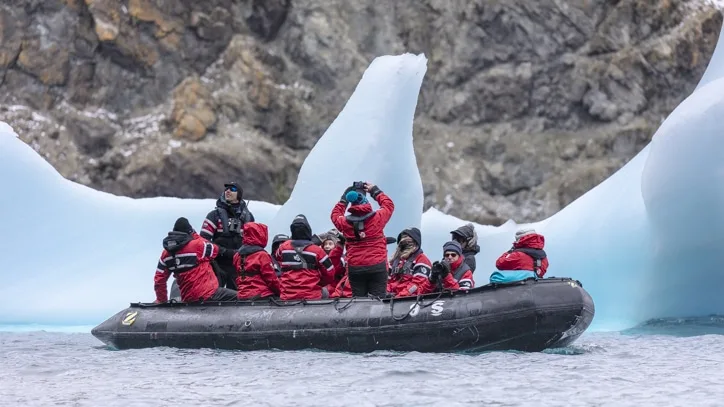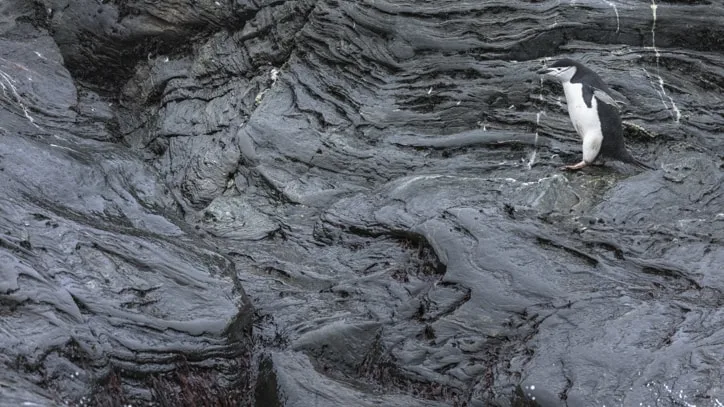 Our Exclusive Coupon Code
If you book your Antarctica cruise directly with Polar Latitudes, use our exclusive coupon code for 5% off.

That could save you as much as $2000 per person!

Plus, you can use it on already discounted prices.

Just quote "Mowgli" when booking.
Like it? Pin it!