For a brief overview, check out our introduction to driving Scotland's NC500 by campervan web story.
---
After only a couple of years of a strong but controversial marketing strategy, the North Coast 500 is already right up there as one of the world's best road trips.
It's not new though. The north coast of Scotland has always been there.
Now it's firmly on the map and visitors flock to the north of the United Kingdom to take on Scotland's answer to Route 66.
I tackled the North Coast 500 by motorhome in October and couldn't believe the beauty Scotland has guarded so well all this time!
Our guide to driving the North Coast 500 by motorhome will help you prepare for your road trip in the Scottish Highlands.
It blends practical advice and wanderlust to help and inspire you to take the plunge and make the most of your North Coast 500 trip.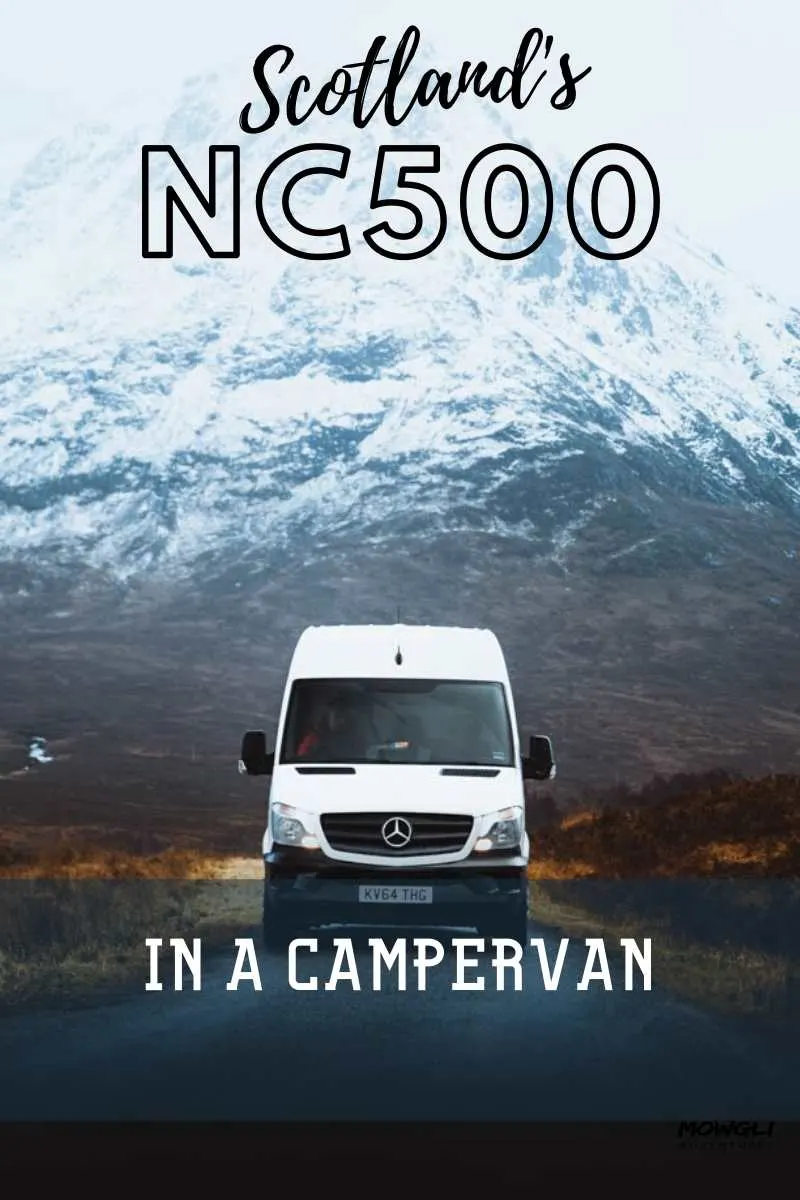 What is the NC500?
The North Coast 500 is a circular driving route, beginning in Inverness.
The route to take is just over 500 miles. Once you start the trip, you're sure to add in a few more stops. There are so many beautiful sites to see!
The route heads north from Inverness, hugging Scotland's east coast to John O'Groats before taking the high road through spectacular scenery to Durness on the northwestern tip of the mainland.
From here, the road winds around mountains, lochs and white sand beaches south to Applecross before returning to Inverness via the fabulous Bealach na Bà.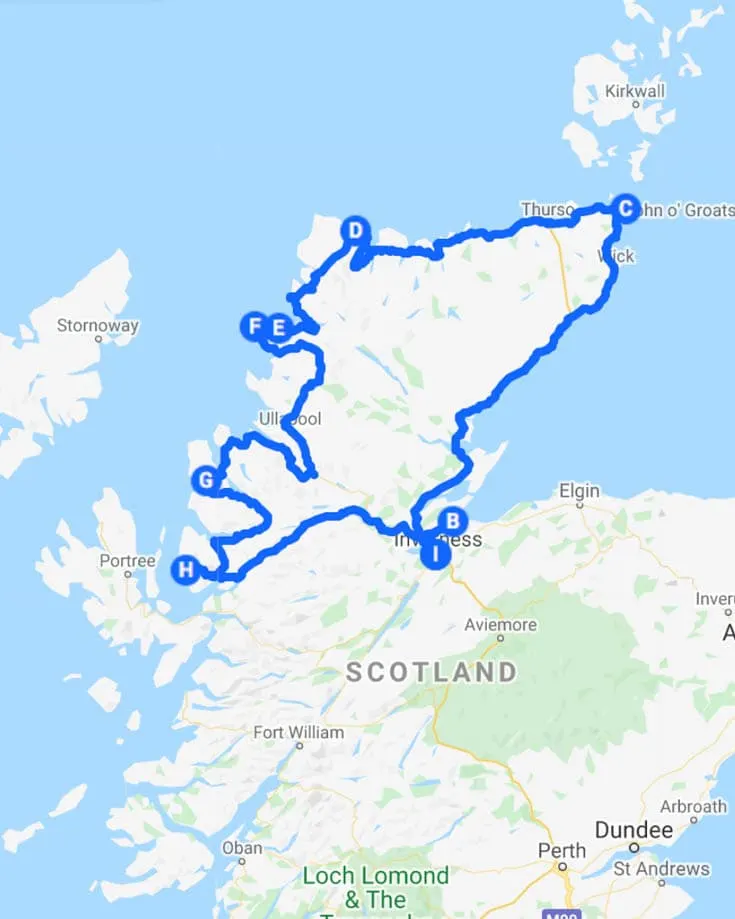 You can drive the North Coast 500 route in either direction.
I'd planned to drive it clockwise but because Storm Ophelia was due to hit I changed my mind at the last minute.
In hindsight, I'd say the anti-clockwise route is best for those who want to drive into the best of the dramatic scenery rather than leaving it behind.
How long do you need to drive the NC500 route?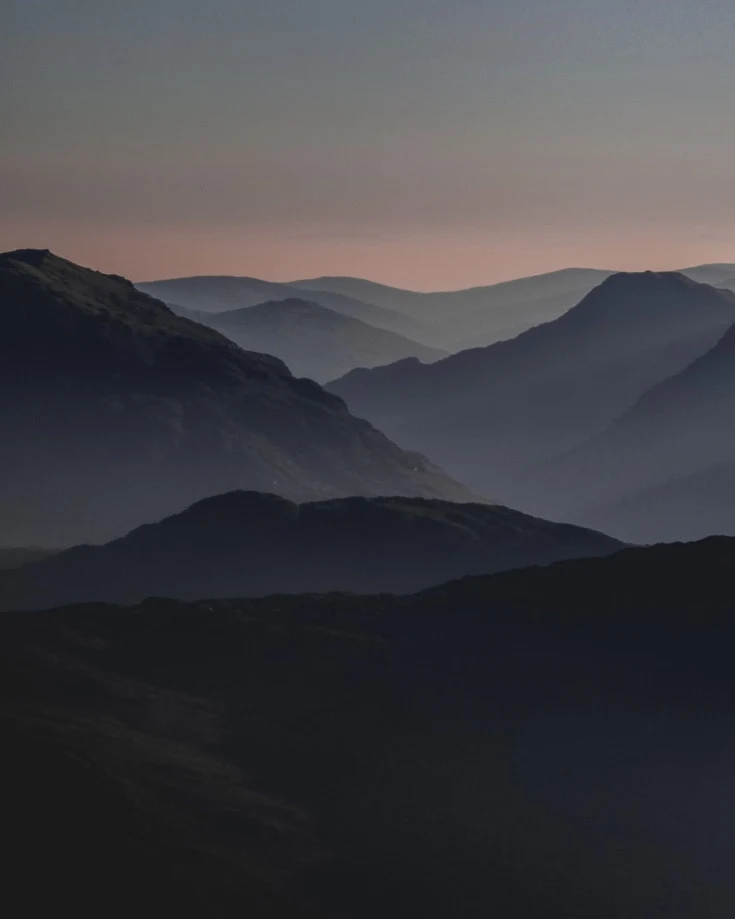 The official itinerary suggests 5 days to drive the full route but I reckon this is pretty rushed.
I took 8 days but I could have easily spent a month or even more without any hardship!
Before deciding the route you want to travel, factor in the fact that the North Coast 500 route offers many interesting things to see and do. Also, understand that a mile in the Scottish Highlands takes a bit longer than a mile elsewhere.
Why a motorhome is the best way to explore the NC500
Traveling the North Coast 500 by motorhome is by far the best way to explore it. With no need to book accommodation, you have no fixed itinerary.
It's difficult, if not impossible, to match the freedom this gives you.
Look for a secluded spot along the way (there will be many) and park for a lovely lunch or a cup of tea. You can literally create your very own ambiance almost anywhere you are.
If you decide to spend a little more time in one place, there's nothing to hold you back.
Since the NC500 marketing strategy has been so successful, accommodation is in high demand on the North Coast 500 route.
Often, rooms need to be booked months in advance.
Explore the route by motorhome or camper van and you'll have no such problems.
Because you can park overnight almost anywhere and there are loads of campsites on the route, your only challenge is choosing which idyllic spot to sleep at.
And what about packing for the Scottish Highlands? You'll only need to do it once in your motorhome.
No packing and unpacking your suitcase at every guesthouse or hotel en route. Surely that's got to be reason enough?
Where to sleep in your motorhome on the NC500
When you click on links to various merchants on this site and make a purchase, this can result in this site earning a commission. As an Amazon Associate we earn from qualifying purchases. For more info, please check our disclosure page.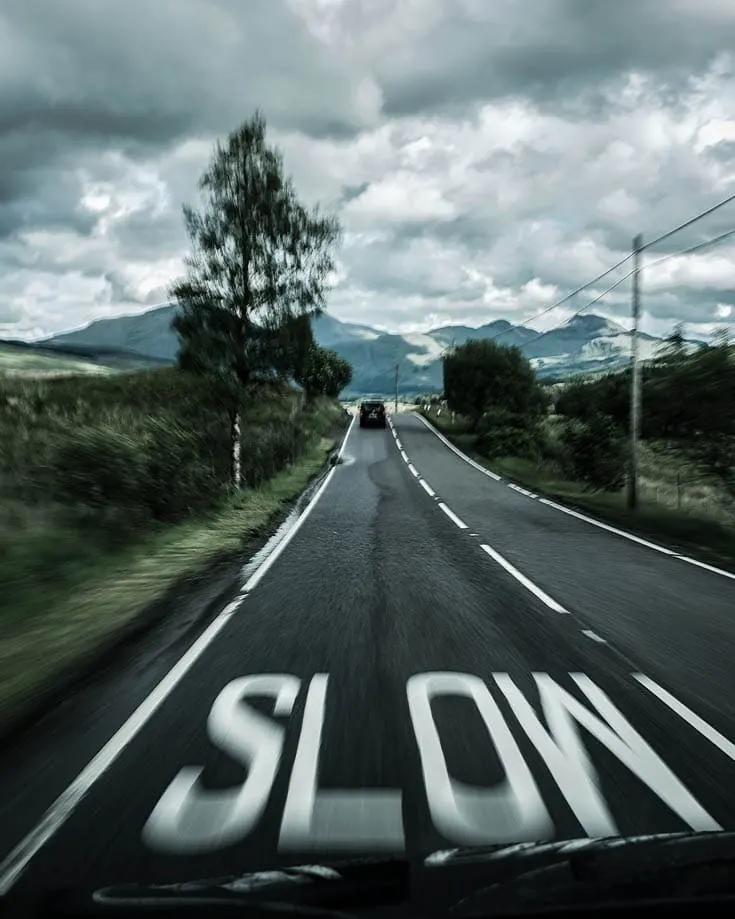 Contrary to popular belief, the right to roam in Scotland or the Land Reform Act doesn't extend to motorized vehicles.
Technically, you can't park anywhere and think it's ok.
Boondocking, or wild camping, can easily happen all over Scotland. Just use some common sense during your travels, and you shouldn't run into any issues.
Take a look at our guide to wild camping in your motorhome for more information.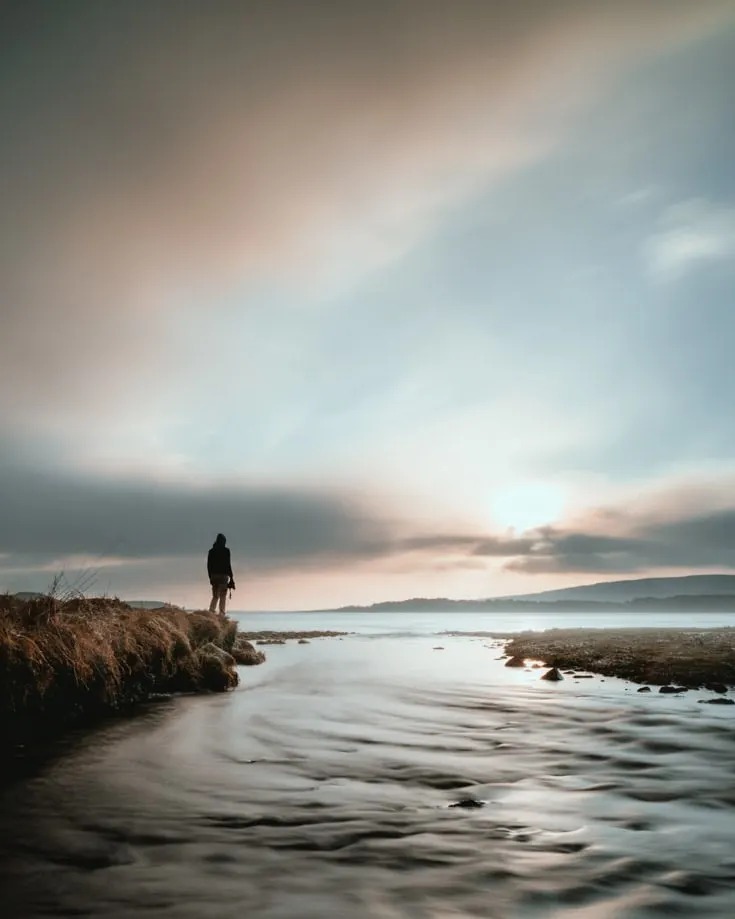 When I drove the NC500 in Baloo (our camper van), the shower hadn't been fitted. Some nights I wild camped but others I used campsites so I could use their facilities.
Even in late October there were loads of campsites open and some have amazing views! Take a look on the UkCampsite website for a few.
I suspect they get quite busy during he height of the season though but I'd hope you wouldn't need to book most of them.
Let us know if you've had any experience of the campsites on the route during the busy summer months.
And even though you are driving your bed around and don't need to stay at guesthouse, hotels or castles, you still can if you want to.
So if you find somewhere a little bit special or feel like treating yourself you can park up your motorhome for the night and enjoy the facilities of one of the many places to stay on the North Coast 500.
When is the best time to drive the NC500?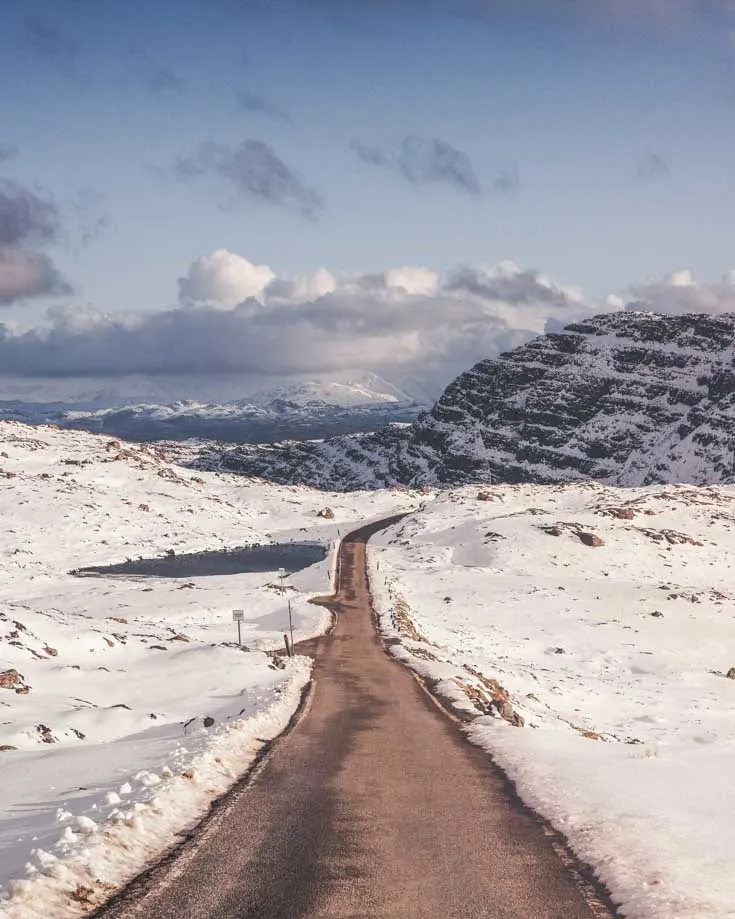 There really might not be a "prime" time to drive the North Coast 500 route. The various seasons of the year will provide different challenges and also good benefits.
Spring can bring some lovely weather and with the days getting longer, it's a perfect time for exploring the Highlands.
The best chance of great weather is during the summer season but the midges are out in their thousands, and the tourists in their hundreds.
Autumn is a beautiful time of year for driving the North Coast 500 in your camper van.
The roads are less busy so the overnight parking spots more deserted. The annoying midges are gone from the air and the autumnal colours are stunning.
Your motorhome needs to be winterized to drive the route during the winter months. A good set of winter tyres is necessary and you may even need snow chains.
Some roads may become impassable with heavy snow too. That said, what a wonderful winter wonderland awaits and your chances of seeing the northern lights sky rockets with the long dark nights.
Top tips for driving a motorhome on the North Coast 500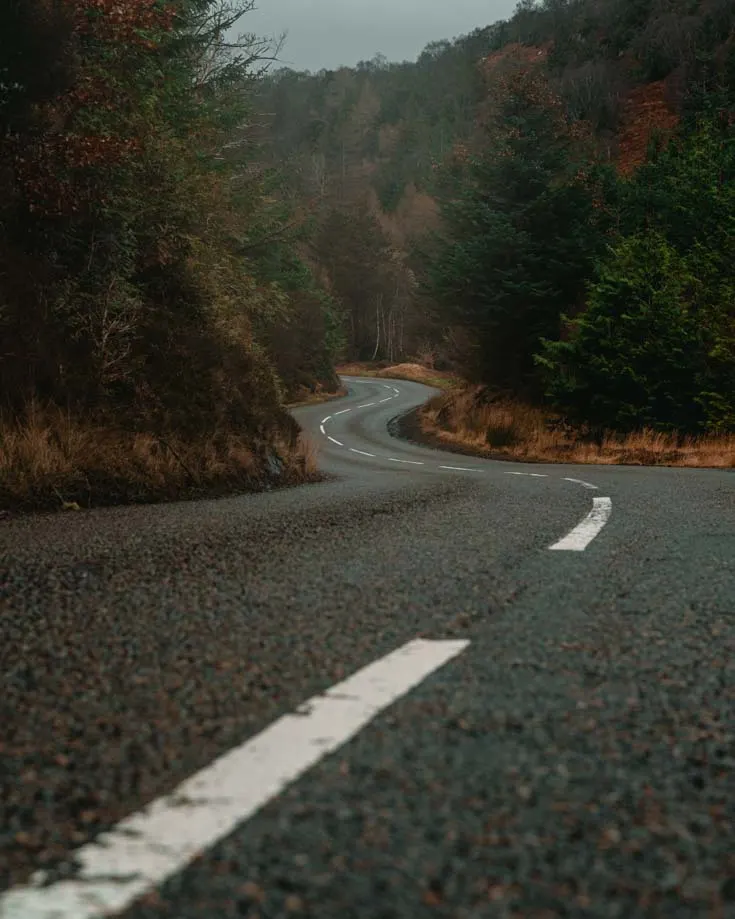 The roads making up the North Coast 500 route are a mix of rural roads and single track lanes.
For the most part, the road surface is in good condition and if you're used to driving on country roads, you won't have too much trouble.
If you're more accustomed to driving on congested city roads, you may think rural roads don't present too much of a challenge but there are a few hazards you may not be used to.
Here's a few tips for driving the North Coast 500 in your motorhome.
Watch your speed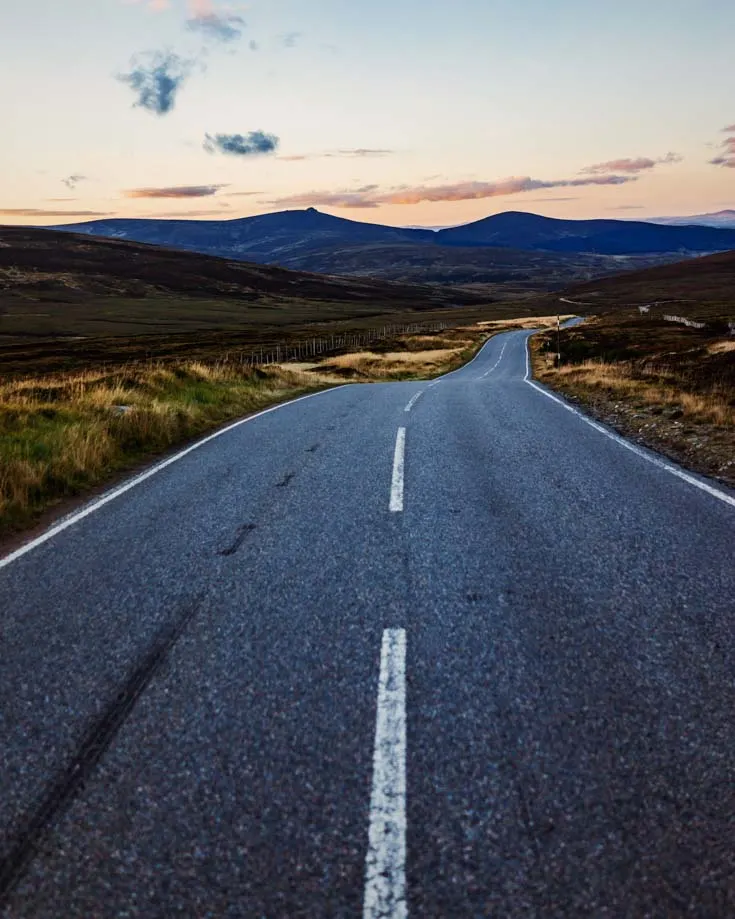 The NC500 route is becoming more popular so is seeing and increase in traffic, especially during the high seasons. Even so, traffic is still relatively light.
This is no excuse to think you can drive as though you're on a grand prix circuit.
On many stretches of the North Coast 500 route, the speed limit is quite low and signs are few and far between.
Be patient and use caution when overtaking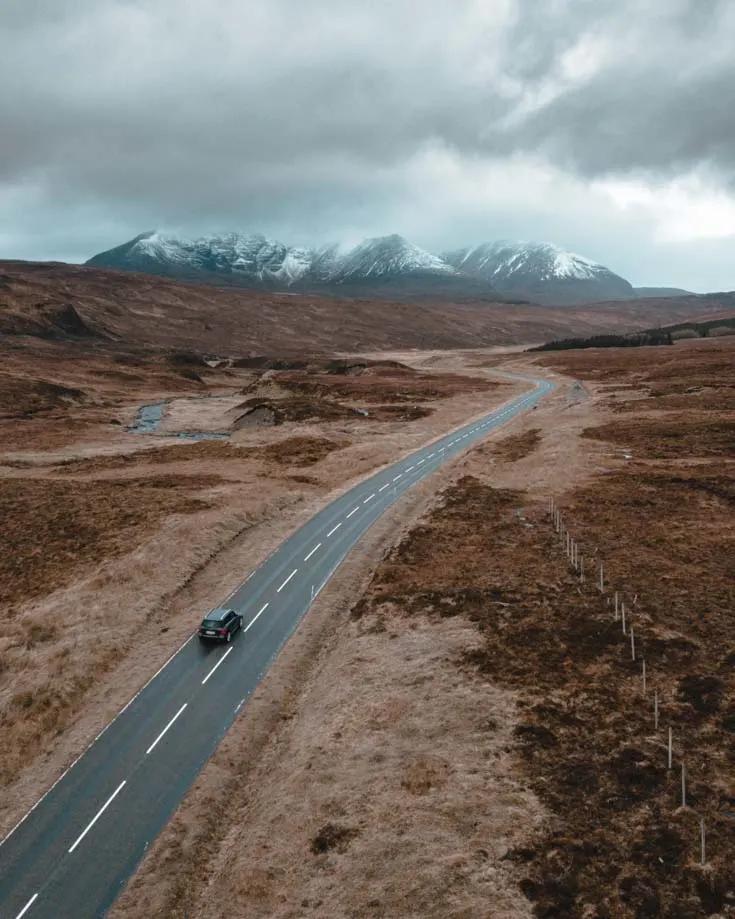 The roads on the North Coast 500 are narrow in places with many concealed driveways and hidden summits.
If, or more likely when, you find yourself loitering behind a slower moving vehicle, take extra care. Unless you're confident there are no hidden hazards ahead, just be patient.
They'll pullover into a passing place soon enough so you can be on your way.
Keep your eyes on the road ahead

This may sound an obvious thing to say but believe me, it's harder than it sounds. The scenery in these parts is just spectacular.
There are plenty of places to pull over to take in the views so use them. Just take care not to obstruct traffic behind you.
Use the many passing places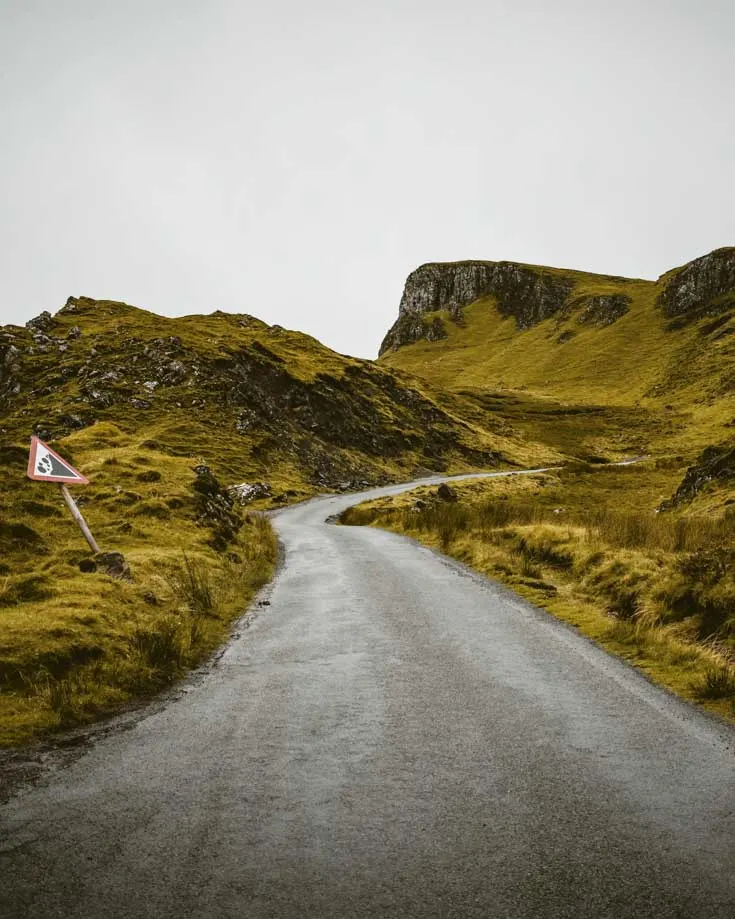 The rural roads along the North Coast 500 has some great drives but narrow lanes present their own challenges. Be considerate to oncoming traffic, especially if it's larger or wider than your vehicle.
Watch out for passing places and reverse back to one if necessary.
Don't forget, the entire NC500 is home to many many residents and they use these roads to go about their day to day business.
They're more used to driving these roads than you so us the passing places to allow traffic to overtake you. Don't be the inconsiderate motorhome driver holding up the traffic behind you.
Steep gradients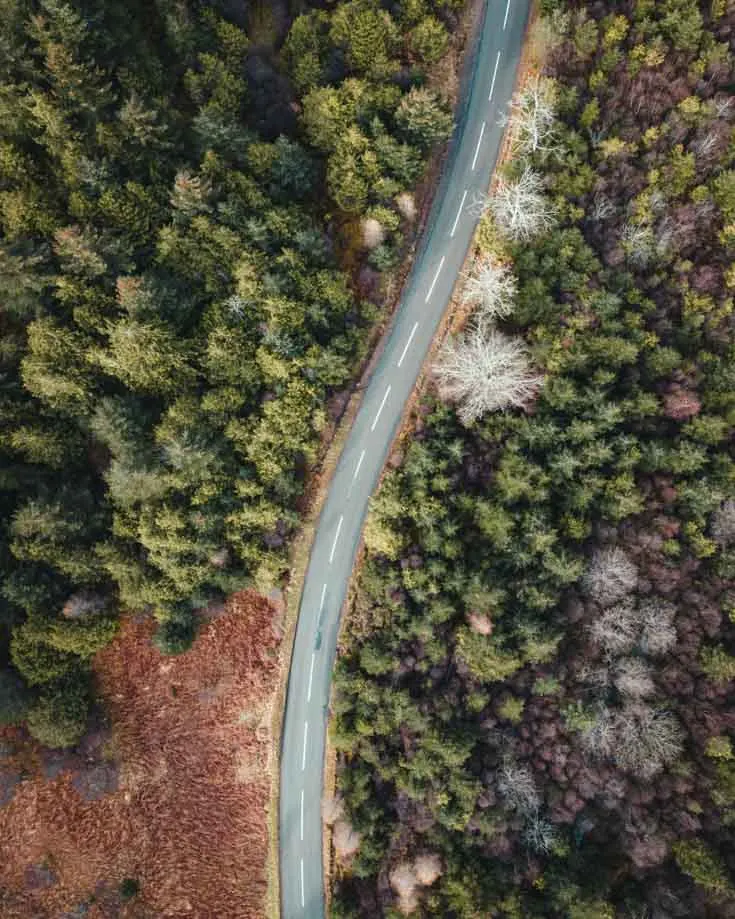 There are a lot of steep gradients on the North Coast 500. You're driving in the Scottish Highlands after all so it's no surprise.
When climbing uphill, make sure to choose a suitable gear (usually a low one) before your engine starts to labour.
It's easier for you, the engine and the traffic behind you too. When dropping back down the gradient, again use your gears not your brakes to control your descent.
Farm traffic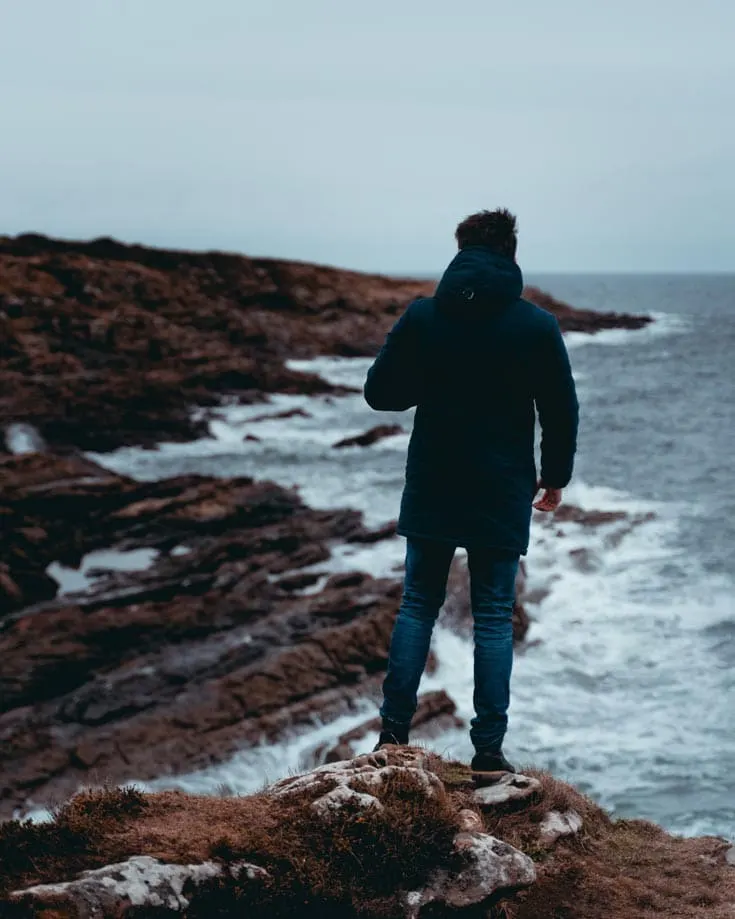 Tractors and other farm traffic is a familiar sight along the North Coast 500 route. Keep a safe distance between you because the drivers might have limited visibility.
If you attempt to pass a large piece of equipment on a rural road, make sure that you have plenty of time and space to get passed safely. And be friendly and polite too.
Livestock on the road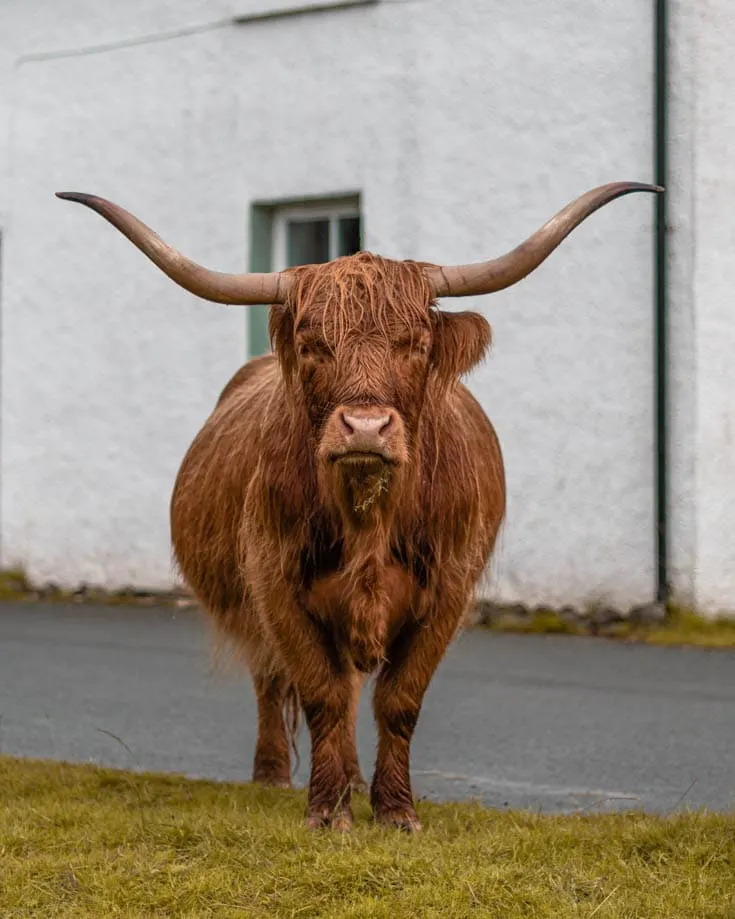 In may places along the North Coast 500, there are no fences separating the fields and road.
Because the livestock don't take too much notice of the green cross code, you'll see cows, pigs, sheep and even geese on the road ahead.
Drive slowly or stop your motorhome altogether to avoid spooking them. They'll move soon enough so you can get on your way.
Wildlife on the road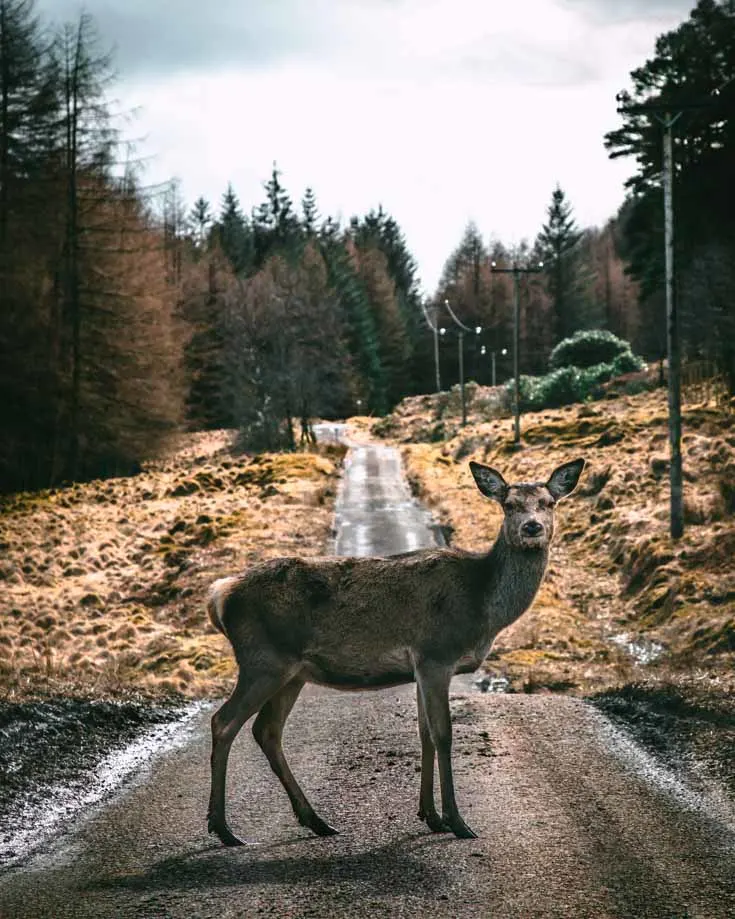 The Scottish Highlands is home to some of Britain's most precious wildlife and they can often be seen close to the road.
Hedgehogs, badgers, foxes and red deer all present potential hazards. If you hit a deer on the road you'll know about it because they're large animals.
If you do see a deer on the road, don't over react or carry out any erratic manoeuvres.
Only if it's safe to do so, brake to avoid hitting the animal but don't swerve into oncoming traffic or brake hard if there's fast moving traffic behind you.
If you do hit a deer, pull over when safe to do so and call the police.
They'll arrange for someone to attend to the injured animal and it may help if you need to make an insurance claim.
Night driving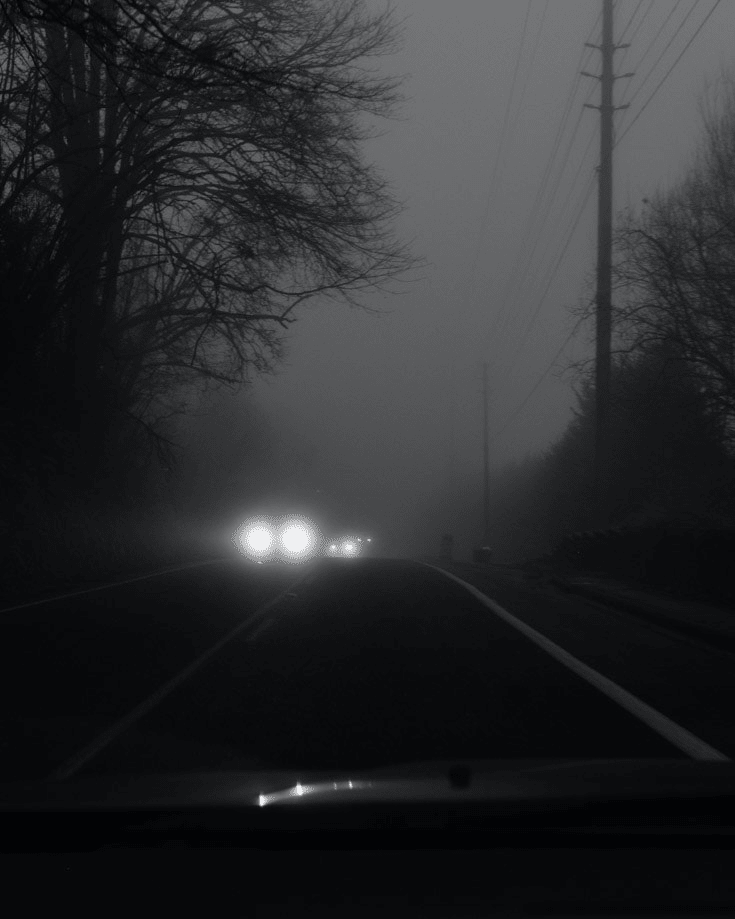 You know our view on driving at night. Don't do it. And driving on these unlit rural roads after dark is no exception either.
Make sure you're parked up somewhere safe for the night well before sunset.
Scotland's drink and driving limits
The alcohol limit for drivers in Scotland is different than in the rest of the UK.
In December 2014 the limit was reduced to 50 milligrammes of alcohol in every 100 millilitres of blood and to 22 microgrammes of alcohol per 100 millilitres of breath.
In effect, this is a zero tolerance limit and rightly so.
Don't be stupid by putting your own and other people's live at risk. Don't drink and drive and think about driving the day after the night before too!
You may still be over the limit.
Sat nav & maps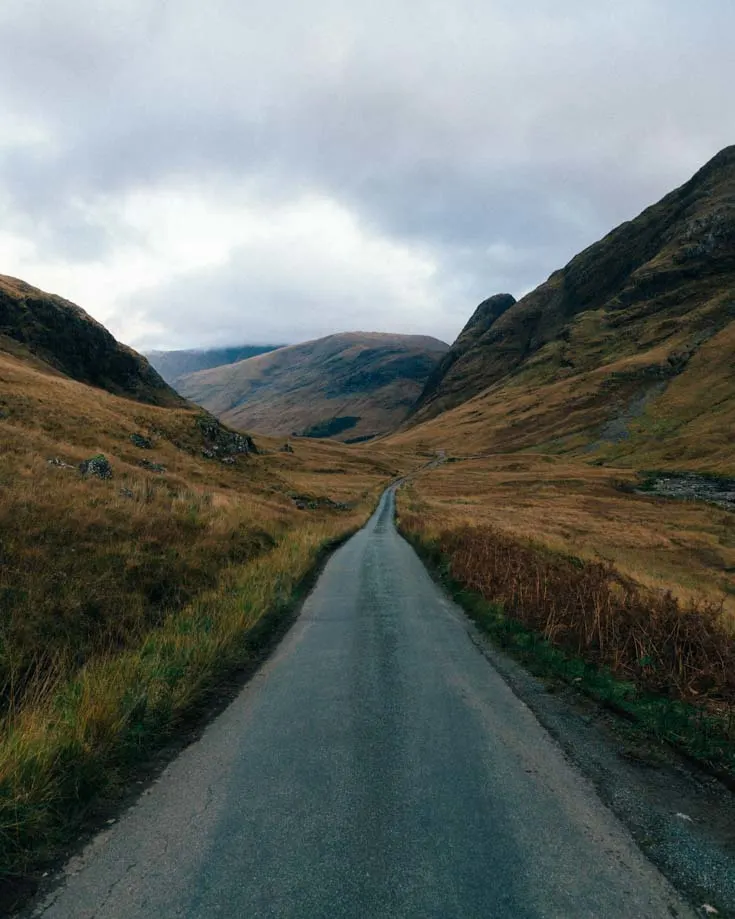 Sat navs are great, don't get me wrong but on the NC500 they're use is limited.
If you want to drive from Durness to Lochinver and rely on your sat nav for directions, you will miss the best stretch of road on the entire NC500, perhaps even in the whole of the UK.
I recommend you use your sat nav as a guide only, and use a good paper map instead. You'll feel like a proper explorer too!
Things to do along the North Coast 500 route
Because there's so much to see and do along the North Coast 500 route, need to prioritize and compromise, depending on how much time you have.
We don't plan our trips too much – our best-laid plans always go awry. But we do prepare well. Concentrate on having a list of things to do and see you really don't want to miss.
Try not to make the list so long though. You need plenty of time for spontaneity and flexibility to enjoy the surprises exploring Scotland's North Coast 500 will inevitably reward you with.
Simply enjoy the most amazing scenic drives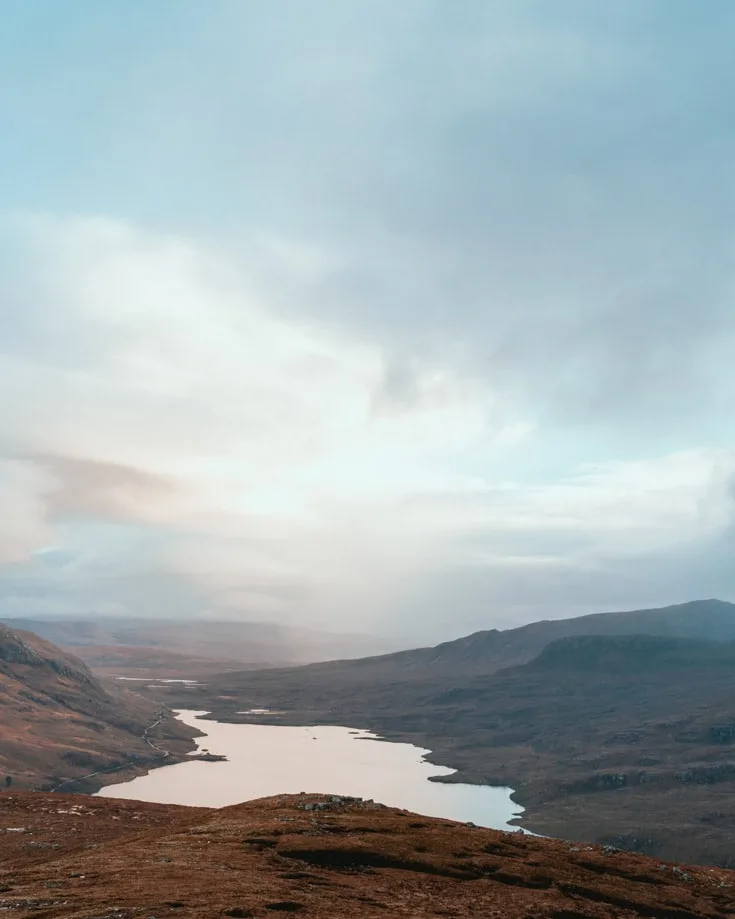 While the whole of the North Coast 500 route is arguably one long scenic drive, a few stretches of road stand out as particularly special.
This is even more relevant when you drive the route anti-clockwise.
When the road narrows, the hills become mountains and it takes all day to drive just a few miles because you've had to stop so many times for photos, then you know you've found something truly wonderful.
Enjoy a picnic on the jaw dropping beaches of the west coast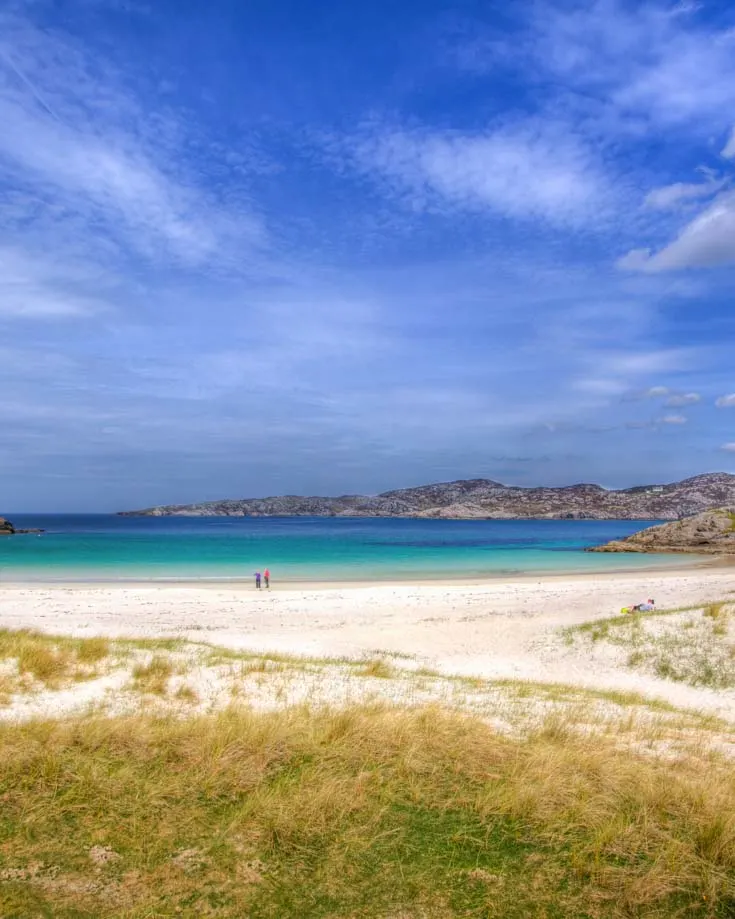 Who knew the best beaches arguably in all of Europe are found in the north of Scotland? And there are so many to choose from.
The sand is white, the water turquoise and there's hardly another soul around.
Add a good dose of warm autumnal sunshine and the beaches of the west coast of Scotland are perfect for a picnic and an afternoon snooze.
Soak up some culture at one of the many castles in Scotland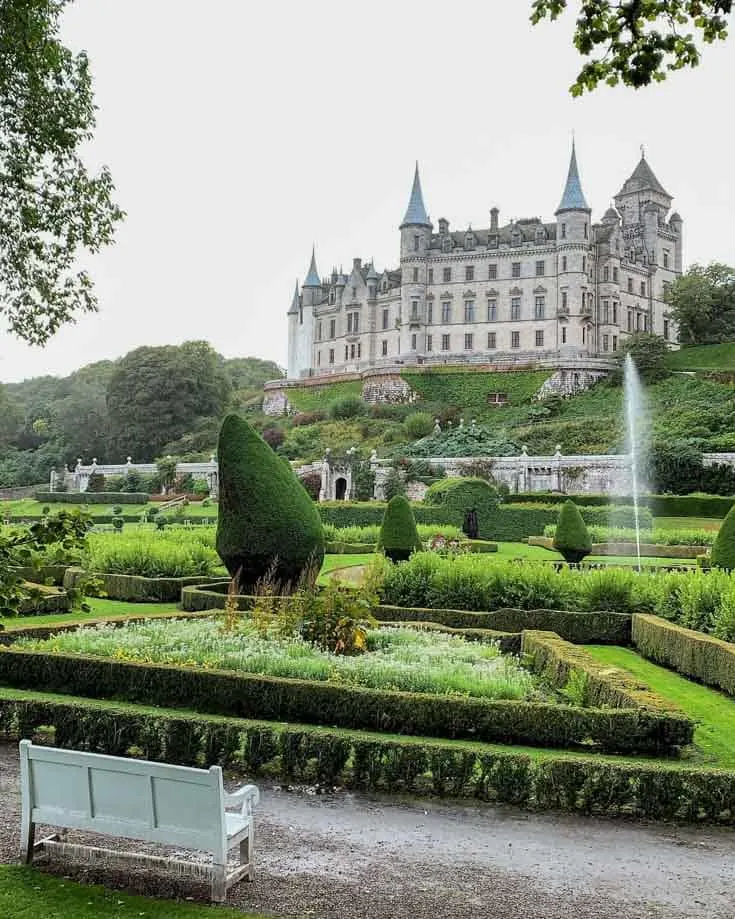 No matter where you are in Scotland, you're never far from a Scottish castle.
Some are now haunted ruins, overgrown with heather and home to little more than the spirits and wildlife. Others are impressive, well maintained and with stories of the past on display.
Wandering the grounds of a Scottish castle is a must do on the North Coast 500.
Indulge in a wee dram at a whisky distillery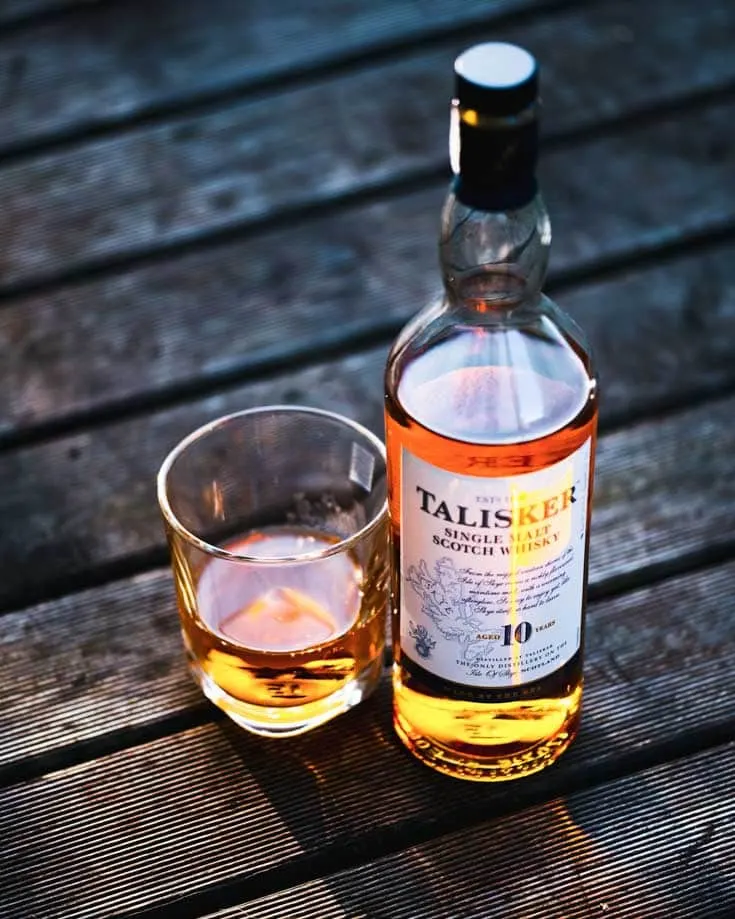 There are around 100 independent distilleries in all of Scotland. Many of these are on or near the NC500 route.
It'd be a shame to miss out on a tour to see and learn more about the whisky making process.
Bag a Munro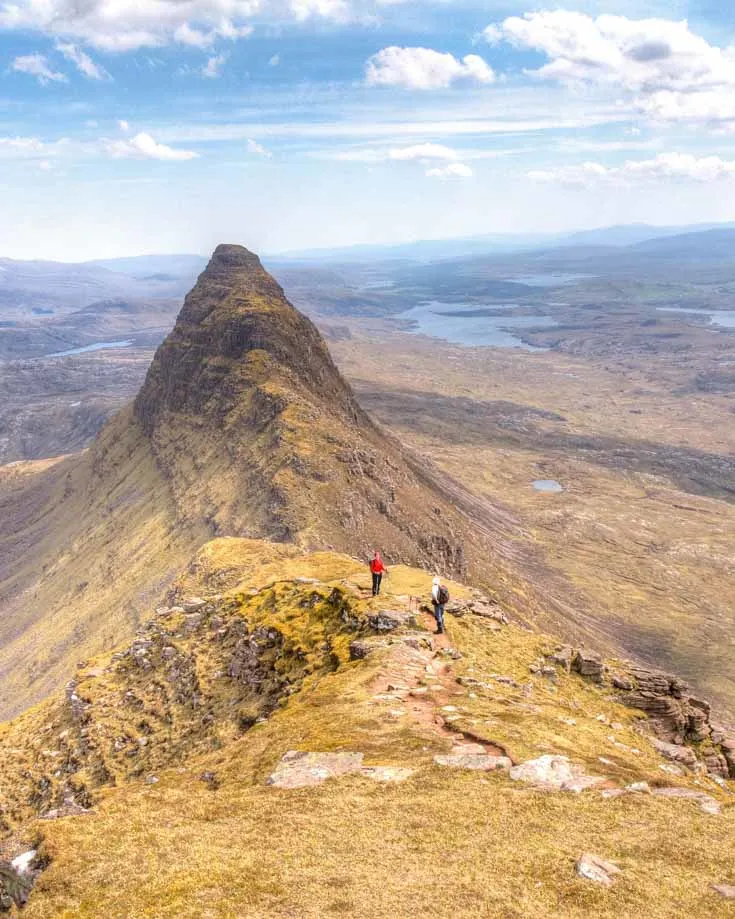 Scotland's munros are the mountains over 3000 feet, so named after Sir Munro who first listed all 283 munros back in the 19th century.
Baggers are people who climb and summit as many munro as they can.
Well I don't know about climbing all of them but if bagging just one munro is on your bucket list, the Scottish Highlands is the place to do it.
Next time, I might just give it a go!
Like it? Pin it!