Spending money abroad is easy. Too easy! Having saved for months for your trip, once you're in holiday mode, it's easy to forget any money worries and concentrate on having a great time.
But if you spend the wrong way, those months of saving and cut backs could at least in part be wasted. You don't save all your money to line the pockets of the bankers do you? I know we don't.
We only want to pay for what we buy, and nothing more. We all want to know how to avoid bank fees while travelling so this post gives you the detailed run down.
Essential reading: Money saving tips for your road trip
How to avoid bank fees while travelling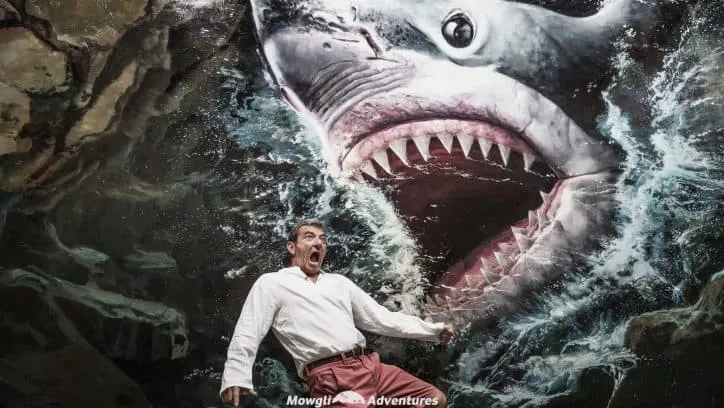 What bank fees might apply while travelling abroad?
Let's get something out of the way upfront, you will pay something to access your money while travelling outside of your home country. Your objective is to keep those costs as low as possible. So what fees might apply?
ATM withdrawal fees
Some banks charge their customers for withdrawing cash from an ATM while they're travelling. ATM fees are often a fixed rate per transaction although sometimes banks charge a percentage of the amount withdrawn.
Commission also known as foreign transaction fee
Many banks charge commission or a foreign transaction fee on top of their ATM withdrawal fees. These are typically around 2.75% to 3% of the withdrawal or purchase amount.
Exchange rate
When you look at the official exchange rate online or in the Financial Times, what you're actually seeing is the Interbank Exchange Rate.
This is the rate the banks trade with each other, not the rate you can expect to see on your statement. Banks use a variety of schemes to calculate their daily exchange rates.
You can check Mastercard's and Visa's exchange rates here. As you can see, they're not all equal. As at today (19th September 2017), if I were to spend €100, it would cost £88.53 on a Mastercard but £89.08 on a Visa.
So a little over 50p difference. It may not sound a lot but it adds up.
Don't let a closed currency ruin your next trip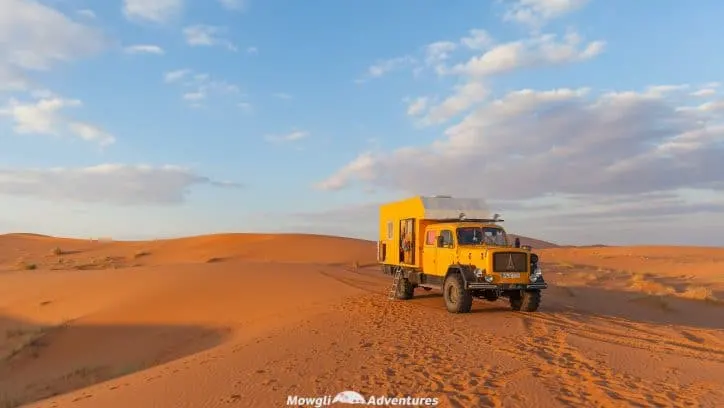 How to avoid bank fees while travelling
Your objective is find a way of spending money while you're travelling and:
pay no ATM withdrawal fees
pay no foreign transaction fees or commission
and get the best possible exchange rate
So what options do you have?
Debit Cards
First off, you need to find a bank that is a member of the Global ATM Alliance.
This group of banks have agreed to allow each other's customer use their ATM's without applying any ATM withdrawal fees. Barclay's, Bank of America and Deutsche Bank are all members along with many more.
Do read the small print on the account terms and conditions though. A Barclay's account will still charge ATM fees if you travel outside of the EU. Don't get caught out by the detail.
Until recently, we had a Norwich & Peterborough current account with a debit card. It had no foreign transaction fees, commission or ATM withdrawal fees.
We avoided banking fees travelling in 3 years. Sadly, they've closed their current account facility now so it is no more.
Prepaid travel cards
Prepaid cards are another option for avoiding ATM fees. We thought about switching to Monzo. It charges no fees to spend or withdraw cash on it anywhere in the world.
However, Monzo's introducing overseas ATM fees soon as is currently consulting with its users about what form those charges will take.
The prepaid Mastercard from Revolut works using its mobile app and offers the perfect interbank rates for most currencies, including euros and dollars.
There are no spending fees but free ATM withdrawals are limited to £200 per calendar month. A 2% fee applies above this. Revolut also charges £5 for delivery of its card.
£200 per month cash withdrawal isn't much, especially when travelling long term. So to avoid ATM withdrawal fees on amounts above this, our options become limited.
Low fee currency cards
We can use a low fee card like the FairFX Currency Cards. They have fees but they're quite low at €1.50 per transaction on their Euro card.
The key to keeping costs to a minimum is to withdraw the maximum amount you can (or will need) in as few transactions as possible.
The downside of the FairFX card is its high charges once you leave the Euro zone.
Credit cards
It may sound an expensive option but have you thought about withdrawing cash on a credit card? Everyone's usual advice is to avoid this because costs tend to be outrageous.
Withdrawal fees and interest charges to pay from the moment of withdrawal add up fast. However, some credit cards offer zero ATM withdrawal fees.
In the UK, the Halifax Clarity is one such example. So if you have one of these credit cards and maintain a positive balance (that's the important bit), you can withdraw funds at an ATM without any fees. Happy days!
Update 29/01: we've had further information on this approach. There is a clause in the terms and conditions stating the bank can refuse payment if it would put your account into credit.
Also, although interest is calculated daily, it is in actual fact charged at the point of withdrawal. This is pretty irritating because even if the amount is paid back on the day of withdrawal, the bank still charges 1 day of interest. Not great. So, here's how to minimise the interest you pay:
Step 1 – designate 1 credit card for cash withdrawals only, so you never have any purchase transactions on your account
Step 2 – when you want to use the ATM using a credit card, make sure you have internet access
Step 3 – withdraw cash
Step 4 – transfer cash plus a little bit to cover the interest
If the APR is around 19%, we calculate the interest charged on £100 for 1 day to be around 6p. Still the cheapest method by far.
Cash cover on your travel insurance
We avoid carrying too much cash wherever possible. There are times though when we know we need to carry more than we would like.
If you need to do the same, make sure to avoid any daily or monthly withdrawal limits by taking your cash out over a few days. Then keep it safe and make sure you have a good travel insurance policy to cover your cash.
Most policies cover no more than £250 although some offer cover up to £500. Check your policy before you leave.
Top tips to follow to avoid bank fees while you travel
Whatever cards and provider options you have in your home country, follow these key tips to avoid paying bank fees.
Always read the small print on the terms and conditions.
Watch out for purchase fees on using your cards overseas. These are often hidden in the small print.
Try to travel with both a Mastercard and a Visa credit card. In some parts of the world, Visa is more widely accepted than Mastercard.
Maintain a positive balance on both of your credit cards (if you can) and use these for cash withdrawals.
Wherever possible, use your credit card for transactions because you will get a far better exchange rate.
Avoid money changers wherever possible. You'll get a far better exchange rate at an ATM than at a bureau de change.
Always pay in the local currency on your cards. If you choose to pay in your home currency, you will get a dreadful exchange rate.
Check your insurance policy to see how much cash is covered. Then try not to carry anymore cash than this limit. Just in case.
Like it? Pin it!