Cesky Krumlov is a fairytale town a 2 hour drive south of Prague. It's beautiful.
There's fabulous views over the town's dinky houses, a maze of cobbled streets and wide open squares. With the River Vltava relentless in its meander through the town, there's plenty of water sports to enjoy for the adventurous.
And let's not forget it's medieval castle. Sure, it's a town full of photo opportunities but is this enough of a reason to visit? I visited Cesky Krumlov and had a mixed experience.
I wish I'd known before I went just what a tourist trap it is. If you're not one for major tourist attractions but would like to visit anyway, here's my advice on how to enjoy Cesky Krumlov.
How to enjoy Cesky Krumlov and beat the tourist trap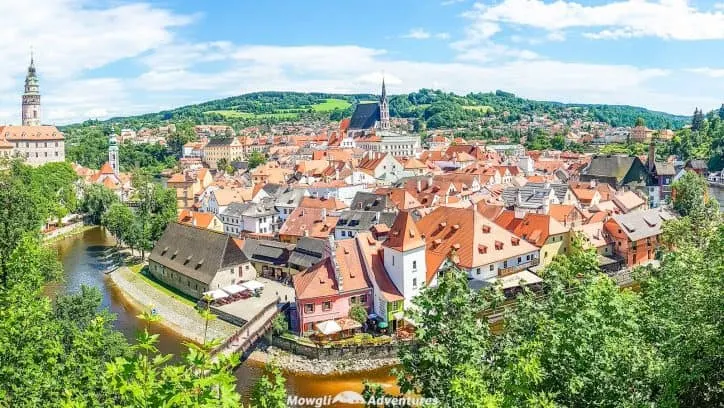 If you can cope with super excited tourists in their droves, then bimbling around the dainty town is a pleasure.
I'm not good at coping in tourist traps. Perhaps I should have realised before I went.
You can read many articles saying Cesky Krumlov is a hidden gem. Believe me when I tell you it is not hidden!
Not by any stretch of the imagination. The whole world knows about it. I know because Cesky Krumlov hosted the majority of the planet's population the day I visited.
Or at least I felt this way. Here's my top tips on how to enjoy Cesky Krumlov.
Basing yourself in Prague? Here's some amazing photos of the iconic city in Czech Republic.
View the castle from the outside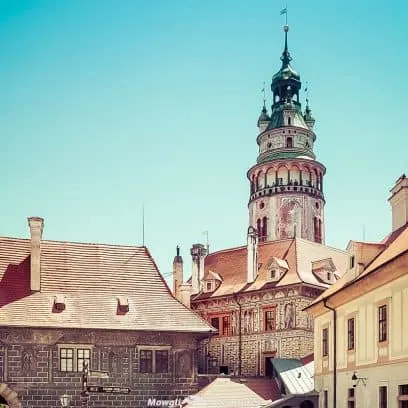 The castle is best seen from the outside. A guided tour is the only way to see the castle's interior.
They run at regular intervals throughout the day in a variety of languages. The organisers herd groups together so large, I found myself trying to hang back so I could at least try to take in some of the interior.
If you're looking for tranquility on a hot day, the castle grounds are super and a must see.
Looking of a great day in the outdoors? How about Hiking in the Bohemian Switzerland National Park?
Visit the art exhibition in the castle dungeon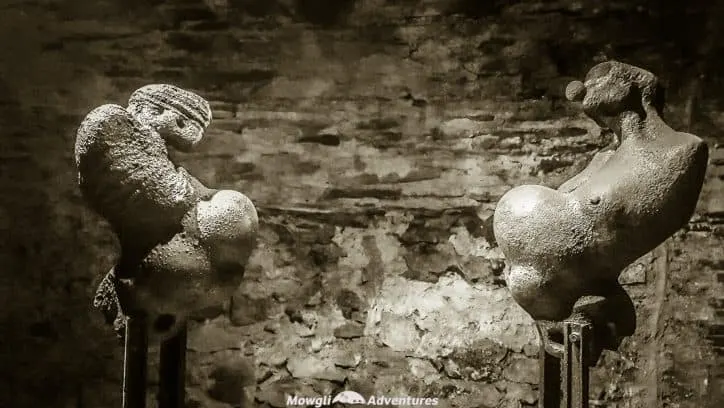 This was the highlight of my day in Cesky Krumlov. For a small fee, I entered the cool underground dungeons.
Despite thousands of visitors outside enjoying the town and castle, there wasn't another soul in the exhibition. I'm not sure if it's a permanent exhibition or if the castle rates the exhibitors though.
I saw Miroslav Páral's exhibition of bronze sculptures. I love unusual art and this exhibition was right up my street.
There's loads of information about the meaning behind many of the pieces. I didn't want to leave the peace and coolness of the exhibition and only wished there was more on display.
Do you enjoy art? Discover David Cerny in Prague.
Discover Cesky Krumlov on a self-guided walk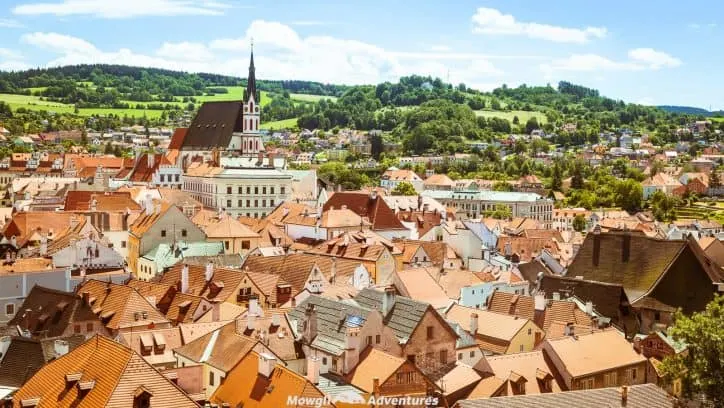 A great way to learn fascinating facts from passionate locals is to take a walking tour. Because I only had a day in Cesky Krumlov, I joined a tour guide to introduce me to the town. This one was a major disappointment.
The guide wasn't engaging in the slightest and seemed as though he was quoting from a script. There was little in the way of energy or enthusiasm. It's a lesson learnt as much as anything for me.
I'd research the tour guides more before I book in future. Because Cesky Krumlov is so small and compact, you don't need a guide, even for a short visit.
Like it? Pin it!