There's so much to see and do, a short visit of just 1 day in Oxford will simply leave you hungry for more!
If that's all the time you have though, here's how to spend a day in Oxford and have a great taste of this fabulous city.
If you have a little longer in the city, this is a great way to spend your first day to help you orientate yourself.
How to spend a day in Oxford
Visit Oxford and you'll be walking in the footsteps of Prime Ministers, literary gods, Harry Potter, Mr Tumnus and a thousand years of British history.
Home to the prestigious University, Oxford has a fascinating past of Town & Gown feuds, Viking battles and martyrs.
The imaginations of scholars and professors of the past were nurtured here leaving us with great works from the likes of Tolkien, C.S. Lewis and Lewis Carroll.
Today, the establishment continues to lead the way in world class academia and the city is a hot spot for tourists.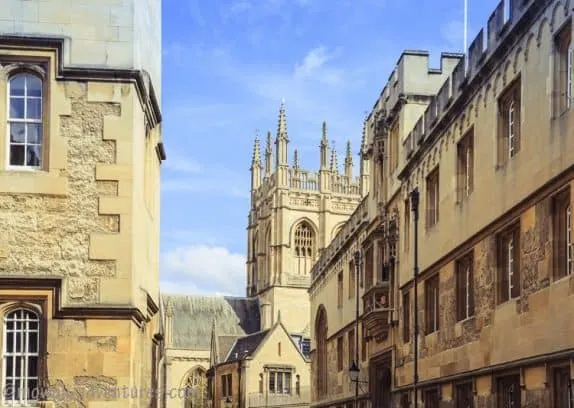 How to spend a day in Oxford
Our first stop was just outside the city centre, Wolvercote Cemetery. I accept that doesn't sound like fun but herein lies the mortal remains of the author and creator of Middle Earth and the Lord of the Rings, J.R.R. Tolkien.
As we're doing a Tolkien trail as part of our UK road trip, this was a must see for us.
His grave is signposted so it'll only take you a few minutes to find it. The well-tended grave is clearly visited regularly by fans and admirers of the great author and many people leave small notes with some well-known passages.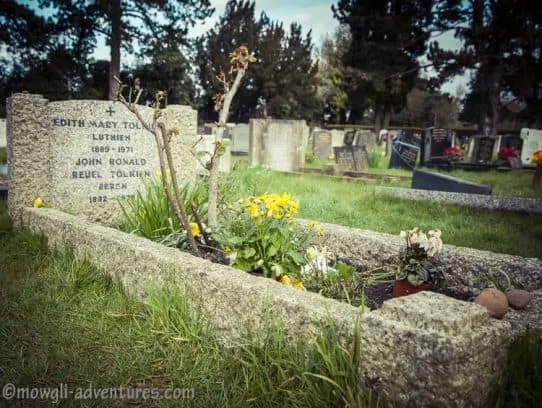 All those who wander are not lost
How to spend a day in Oxford – Parking Dilemma
We used the Water Eaton Park & Ride facilities a few hundred metres from Wolvercote Cemetery and 15 minutes later we arrived in Oxford city centre.
After picking up a coffee to go (and a free banana!) in Itsu, we wandered along Broad Street and headed for Oxford's Natural History Museum.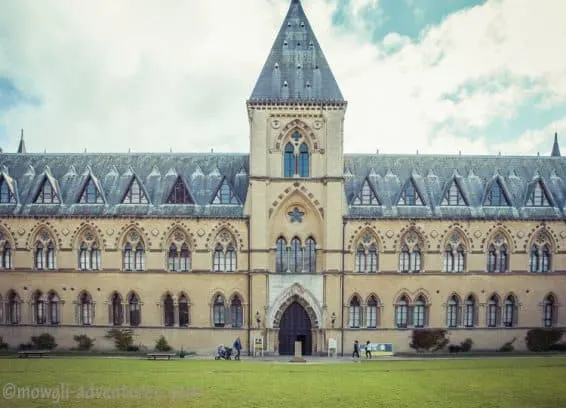 It's like a miniature version of London's Natural History Museum and the building alone is astounding, with its glass roof and open atrium extending over all floors.
The exhibits include a Dodo which inspired the character in Alice in Wonderland, as well as dinosaur remains and a fantastic interactive area where the kids are positively encouraged to touch the exhibits.
It would be easy to spend a full day here, and head into the Pitt Museum at the rear too.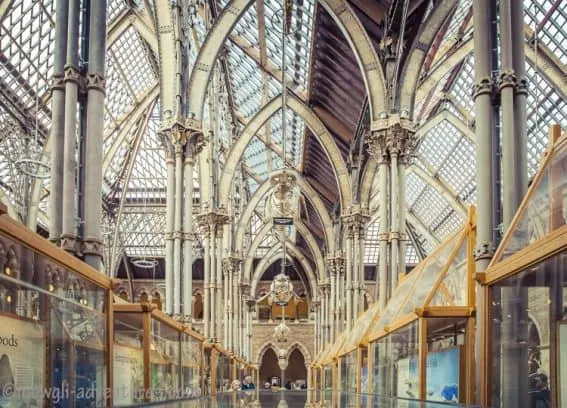 How to spend a day in Oxford – Free Walking Tour
Once we dragged ourselves away from being immersed in time evolution, we headed back down Broad Street for the start of our free 2 hour walking tour of the city. We had a terrific time!
Yeah we could have seen all of this without a guide, but the stories of the past from our guide, Tom, really embellished the experience! I can honestly say it was brilliant!
Even our 8 year old niece enjoyed it and she's quickly becoming a history buff because of it!
How to spend a day in Oxford – Gruesome Tales & Horrible Histories
Hear gruesome tales of the martyrs and how they were burned at the stake, wander past the oldest house in Oxford which was originally a brothel and imagine how the establishment fell to the Vikings, despite the Carfax Tower bells before strolling past Tom's Tower and into the grounds of Christ Church.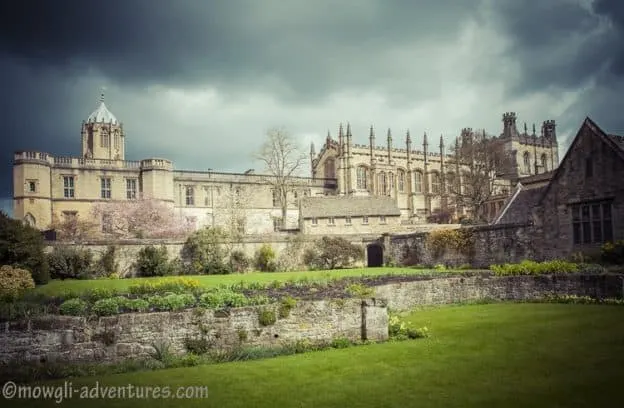 The free walking tour will take you through the picture perfect grounds of one of the largest colleges within Oxford University, through the Christ Church Meadow, past Merton College and the Botanical Gardens, a source of inspiration for Lewis Carroll's Wonderland.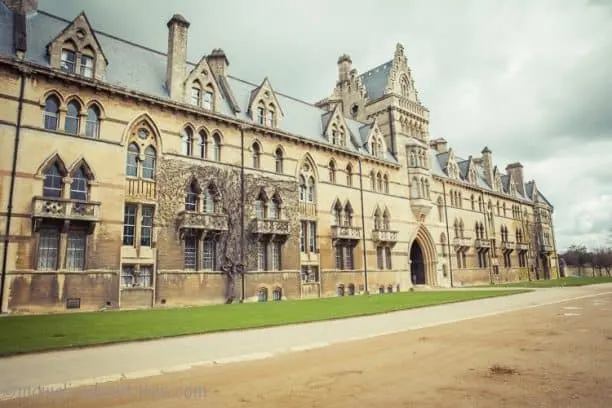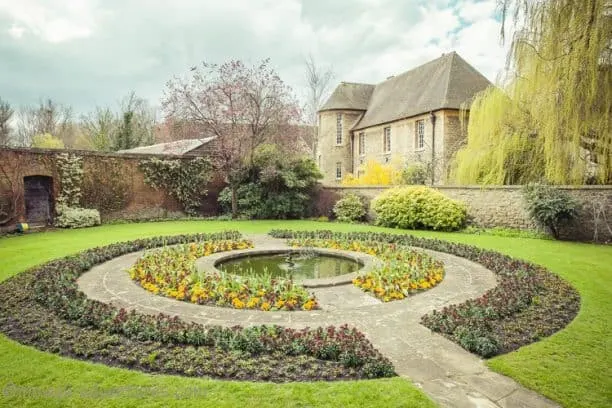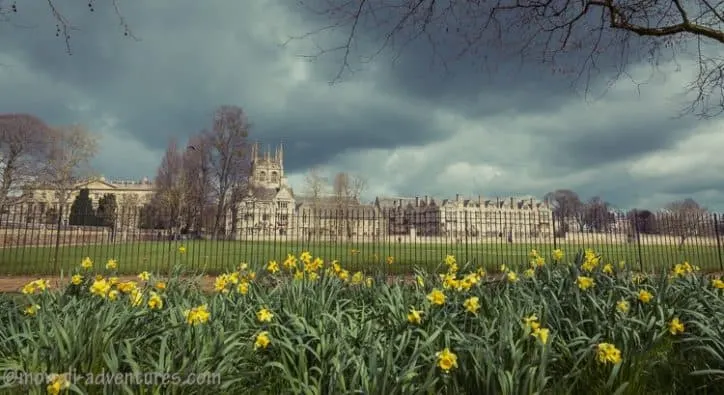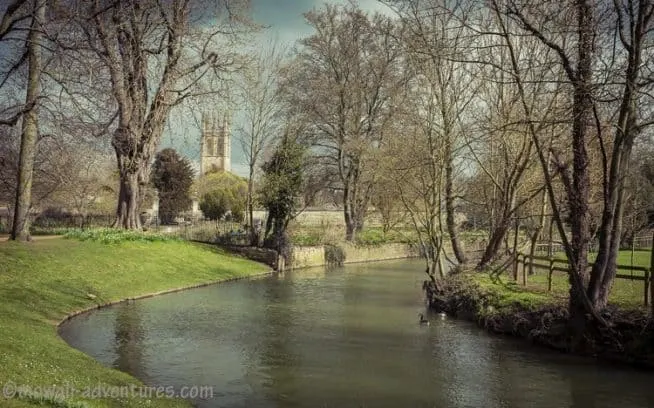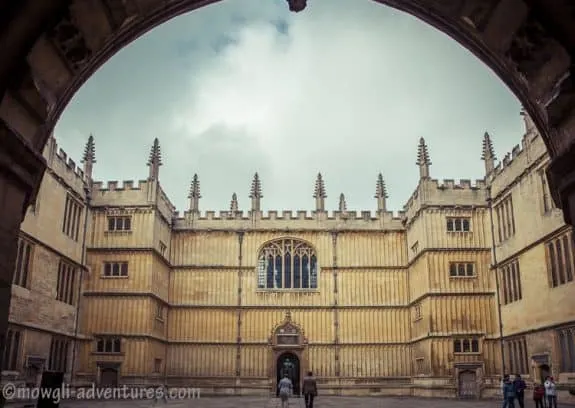 All the while, your guide will entertain you with tales of the antics of students from the past and how those traditions continue in modern day form.
We had a fascinating insight to the feud between the towns people and the establishment of the University, which today owns more than 90% of the city's land making it more powerful than the City's council!
Tom's storytelling was so animated, full of small detail that as we walked along the cobbled streets surrounded by fantastic architecture dating back 700 years, we could almost visualise the shenanigans of the past.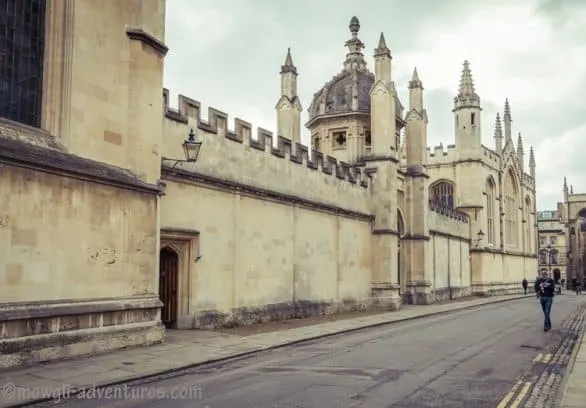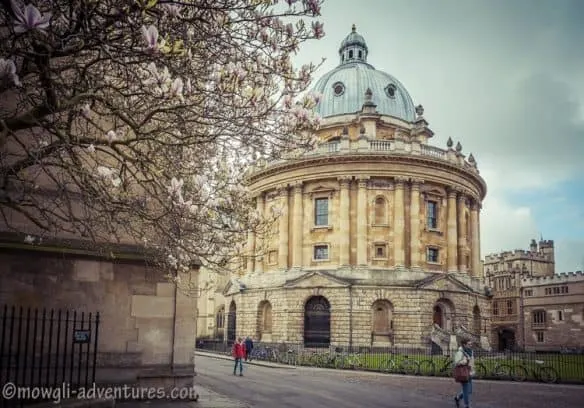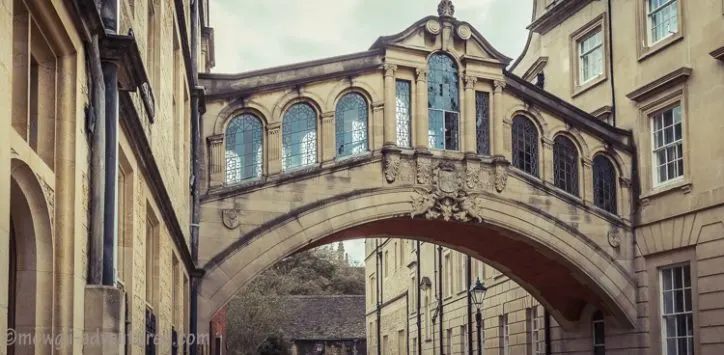 How to spend a day in Oxford – Finding Narnia
After a quick lunch, we headed back to the Radcliffe Camera to look out for the architectural details that inspired C.S. Lewis's character, Mr Tumnus in his Narnia books.
With the city full of old fashioned lampposts, and with this sort of detail, it's easy to see how the characters from the books were borne from what C.S. Lewis saw around him everyday.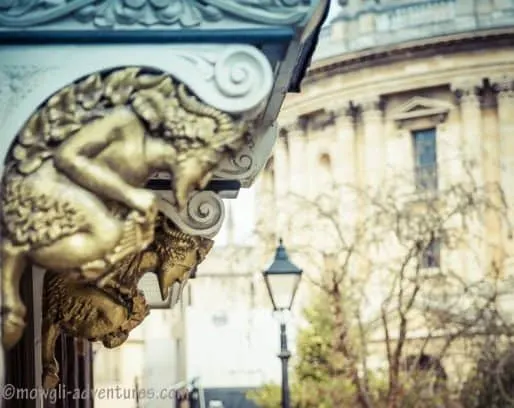 Next we headed back towards Christ Church. With an 8 year old to entertain, we had no choice but to stop off at Alice's "Sheep" Shop. This is the shop where Alice Liddell (the real Alice in Wonderland) often bought her sweets.
As every good tourist attraction does, the owners leverage this fact to maximum effect.
Sadly, photography isn't allowed inside the store, which is not only a shame, but if you ask me down right rude given the excessive price of everything for sale here.
Clearly printing the word "Alice" is a rather costly manufacturing process! I'm not bitter, just robbed albeit with a very happy niece!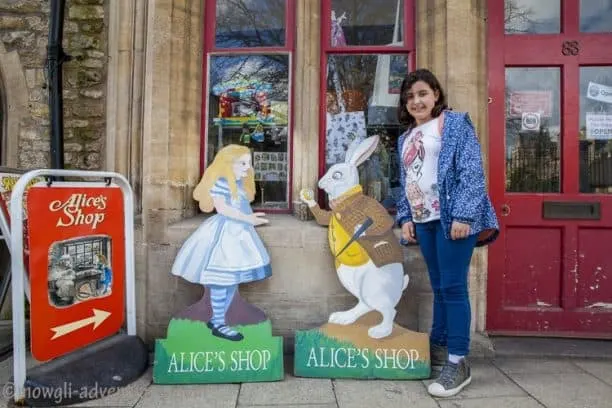 How to spend a day in Oxford – Harry Potter Fest
The highlight of our day was a visit to Christ Church. We'd walked past the building on the walking tour but were keen to see the inside of this fantastic college.
Aside from being an inspiration for the Hogwart's Dining Room in Harry Potter and a filming location in a couple of the Harry Potter movies, Christ Church is not to be missed.
It's just beautiful, full of history and quirky traditions. I shan't ruin the stories for you.
Visit this place and learn about the pomp and ceremony and age old traditions that still last to this day.
And if that doesn't float your boat, when you leave this building, you'll feel far more clever that when you entered! That's how good Oxford University is!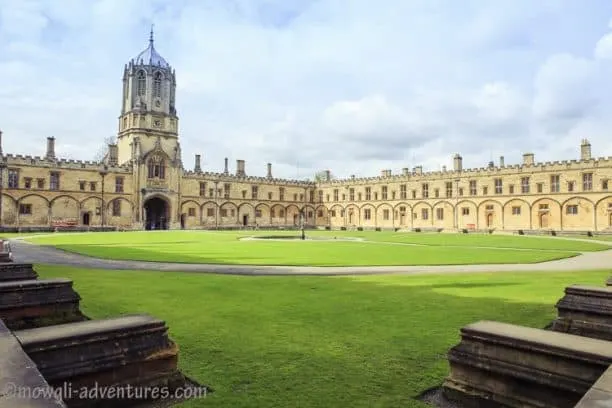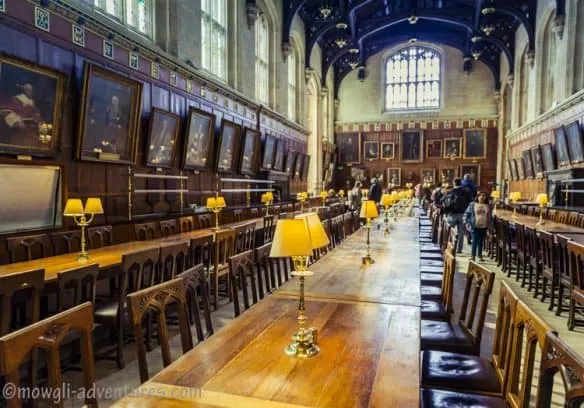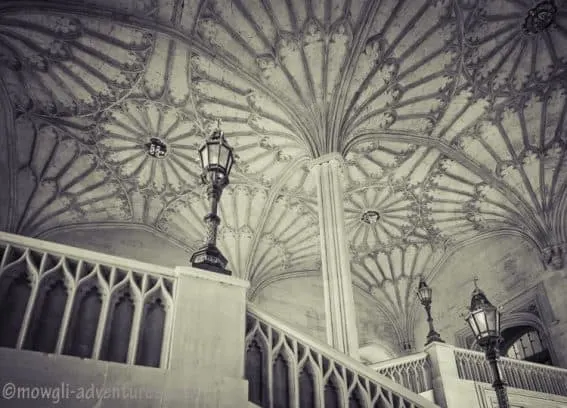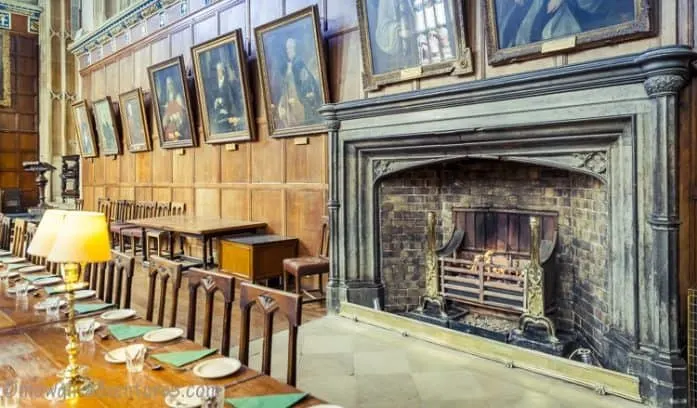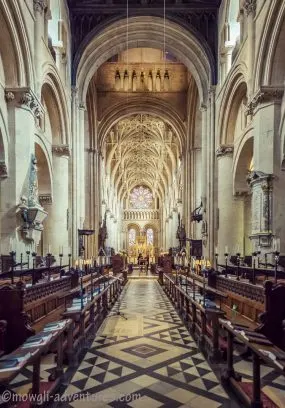 How to spend a day in Oxford – a pint of your finest mead, sir!
Our final stop of the day was a visit to a pub. Yes a good old English pub, of which there are many in Oxford. But not just any old one!
We visited the Eagle & Child. This is where C.S. Lewis and J.R.R. Tolkien, along with others, used to meet regularly. The Inklings as they were known, met in the pub every Tuesday morning for 23 years!
Just like today's book clubs, literature seems to be far more enjoyable when alcohol is involved.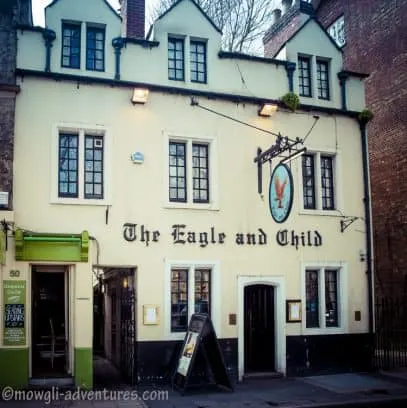 Useful Information on how to spend a day in Oxford
First things first, try to avoid driving into Oxford city centre. Not only is it very expensive but spaces are few and far between and if you are lucky enough to find one, it may well be limited to 2 hours.
There are plenty of parking spaces in the Park & Ride facilities on the outskirts of the city. From these, you can get a bus for the short 15 minute journey into the centre.
We parked at Water Eaton as it was a few minutes' drive from Wolvercote Cemetery, J.R.R. Tolkien's resting place. Parking was £2 for 11 hours and the return bus fare is £2.60. The buses run every 15 minutes and children travel free.
Admission to the Natural History Museum is free. You can book your place on the free 2 hour walking tour of Oxford here.
Like it? Pin it!