With Mowgli's new tyres fitted, we're ready to leave Fes once more. It's getting closer to Christmas and where better to spend the festive season than in the Sahara desert?
There's still a long drive ahead of us but travelling at our own pace, we're in no rush.
So we plan to take a few days to reach Merzouga. The first leg of this journey takes us up into the Middle Atlas Mountains and into Ifrane – the alpine resort of Morocco.
Yes, we said an alpine resort! Heading south from the hustle and bustle of Fes, we steadily climb the foot hills of the Middle Atlas.
Even with our new found extra 5 km per hour speed, thanks to Mowgli's new tyres, we're still overtaken by mad Moroccan buses and kamikaze car drivers on the hair pin bends.
We're at least now overtaking the heavily laden donkeys walking along the roadside.
Ifrane: The Alpine Resort of Morocco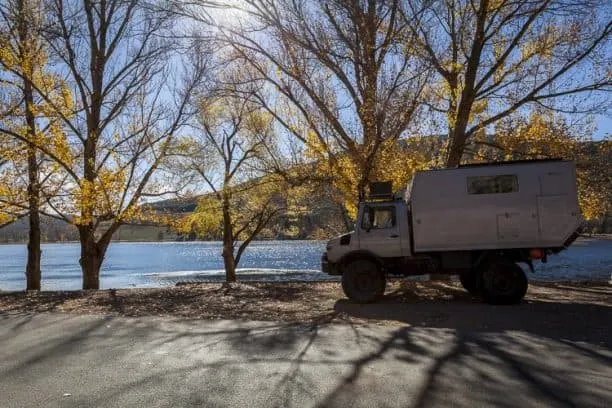 We know we're lucky to travel and experience a country's culture with all its sights, smells and sounds.
But to travel through a country within a country is somewhat weird. Once we pass Immouzzer, all of Morocco begins to fade away and is instead replaced with what can only be described as an alpine resort.
Without the snow.
The Alpine Resort of Morocco
Ifrane is Morocco's Switzerland; home to a large university and one of the King's palaces.
Set amongst the mountains and at an altitude of 2000 metres, you'd be forgiven for thinking you've crossed a border into another country.
There are no crumbling roadsides here, no crazy drivers and not a donkey in sight.
There are no old men sitting, chatting and making their single mint tea last the morning.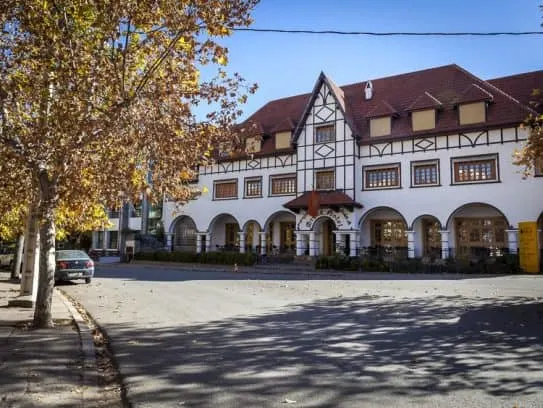 The roads are of a European standard, the council employ many gardeners to tend the flower beds and sweep the pavements.
The tree lined boulevards are wide and gentle, fringed with alpine chalets, each with window shutters and basement garages. The steep pitched roofs are designed to withstand prolonged and heavy snow fall.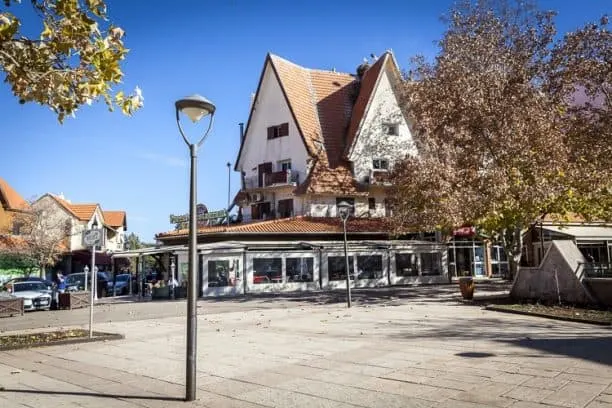 In December it's sunny; a little fresh but there's no snow.
The centre of Ifrane looks ready to host a winter Olympics, with many Swiss style hotels and café terraces that are a hangout for the young, wealthy Moroccan students.
Here is a town that when it snows will instantly become a winter wonderland, maybe for just a few days a year.
There are several small hills with ski lifts installed, but to be fair, the snowdome in Milton Keynes probably has a more challenging run.
On the outskirts of Ifrane, is the Moroccan lake district. Without the rain.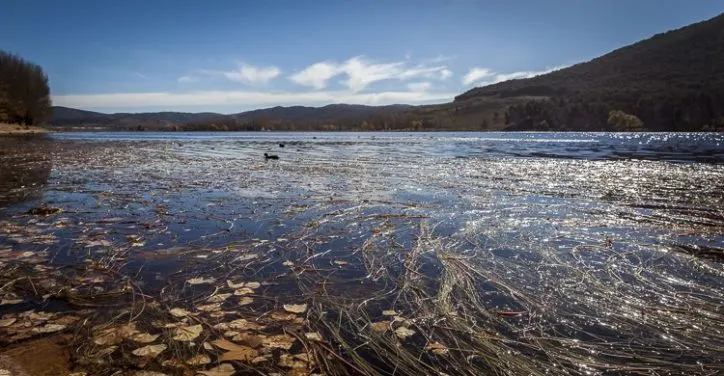 Here is a weekend getaway, complete with picnic tables, ducks to be fed and peddleoes for hire. It's idyllic and peaceful.
Even the Friesian cows, complete with cowbells, enjoy a paddle adding to the illusion of being in the Swiss Alps.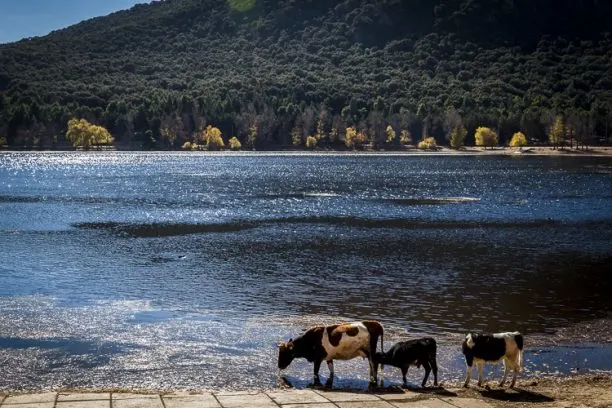 Add a little yodelling and you'd be convinced.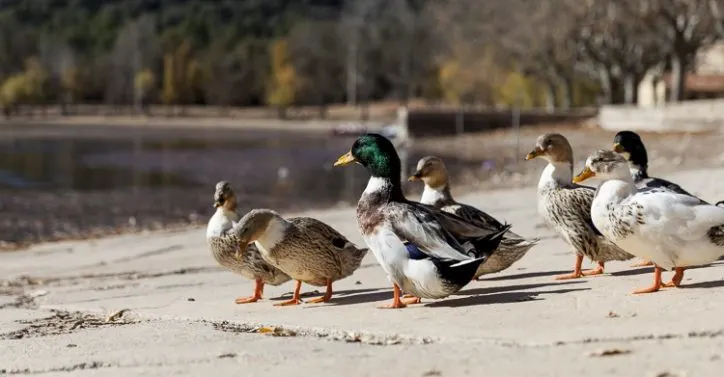 There are several off road tracks around here to take in the 4 other lakes. A full loop may take you a day and will lead you back to Ifrane.
The tracks are easy, although for high vehicles you'll want to choose your route carefully through some of the more wooded areas, if you want to keep your solar panels attached.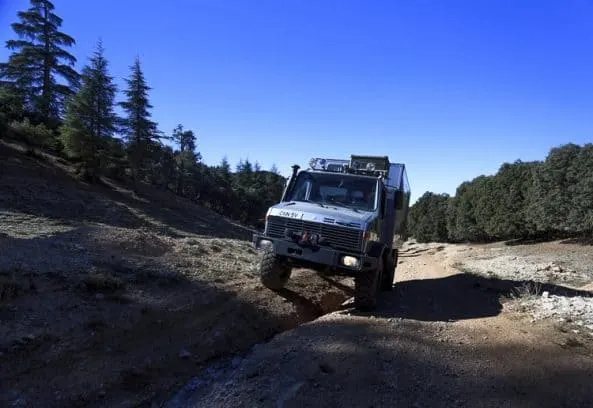 After a day of picnics, wishing there was beer on tap, feeding the ducks and a little gentle off road driving, we've headed 10 km outside of Ifrane to our favourite Moroccan campsite in the cherry orchard from where we plan to find the Barbary Apes.