Portable solar generators have been around for a while, but they're becoming increasingly popular. Campers and outdoor enthusiasts can now use them to power up their devices when they need an extra boost during camping trips!
There are a lot of different opinions when it comes to portable solar generators. Some people think they're a great idea because they can give you power anywhere. Others, however, are not so sure. They worry that the generators might not work well or might not last very long.
We've reviewed the Jackery 240 Solar Generator in detail and gave it a thorough workout to find its limitations. Here's how it went.
When you click on links to various merchants on this site and make a purchase, this can result in this site earning a commission. As Amazon Associates, we earn from qualifying purchases. For more info, please check our disclosure page.
Jackery 240 Solar Generator Overview
The Jackery 240 Solar Generator is an innovative, multi-function device that can be used as a portable energy source for your home, car, or tent. It comes equipped with a solar panel and a few output ports so you can charge multiple appliances simultaneously.
The solar generator is a good option for those who camp in cars or tents. It's eco-friendly, low on noise, and has an easy-to-use interface. In addition, it has a robust and well-built design with the power necessary to charge essential gadgets while you're out on your next adventure!
On the flip side, it doesn't have a single Type-C USB port, and that's a total letdown. Sort it out, Jackery. Other than that, we're fair impressed with the Jackery 240.
Disclaimer: Jackery was kind enough to send us an Explorer 240 and a 100W SolarSaga foldable panel for this review. However, the content of this post is not sponsored by Jackery and all opinions are our own.
Jackery 240 Solar Generator Spec Summary
The Jackery 240 Solar Generator consists of 2 products: the Jackery Explorer 240 portable power station and a SolarSaga 100W solar panel (SolarSaga 60W solar panel in the US). You can either buy them separately or choose to buy them as a bundle. The bundle is known as the solar generator.
Jackery Explorer 240 Portable Power Station
Specifications
Output Rating: 240W
Output Surge Rating: 400W
Battery Type: Li-ion NMC
Battery Ah: 16.8Ah
Battery Life: 500 cycles to 80%+ capacity
Recharge Time: 5.5 – 7 hours (depending on charging method)
Inverter: 240w Pure sine wave (400w surge)
Charging Methods: Solar panel, main supply wall socket, vehicle's 12V output, electric generator
AC Output: 1 x 110 VAC, 60Hz, 200W (400W Surge) (UK version has 1 x 230 VAC)
DC Outlets: 2 x USB Type-A (5V, 2.4A), 1 x DC Ports (12V, 10A), 1x Car output (12V, 10A)
Display: LCD screen
Weight: 6.6 lbs / 3Kg
Dimensions: 9.05 x 5.24 x 7.87 inches (23 x 13.32 x 20 cm)
Warranty: 2 years
Jackery SolarSaga 100W Solar Panel
Specifications
Peak Power: 100W with 23.7% efficiency
Power Voltage/Current: 18V/5.55A
Open Circuit Voltage: 21.6V
Short Circuit Current: 6.1A
1 x USB-C Output 5V, 3A
1 x USB-A Output 5V, 2.4A
Operating Temperature Range: 14 to 159° Fahrenheit (-10 to 65° Celsius)
Dimensions (Unfolded): 48 x 21 x 0.2 inches (1220 x 535 x 5 mm)
Dimensions (Folded): 24 x 21 x 1.4 inches (610 x 535 x 35 mm)
Weight: 10.33 lb
Warranty: 2 years
What's In The Box?
This is what you will find inside the box:
1 x Jackery 240 Power Station with manual
1 x SolarSaga 60W Panel with manual
1 x AC Adapter
1 x Car Charger Cable
1 x User Manual – Jackery Explorer 240
1 x User Manual – SolarSaga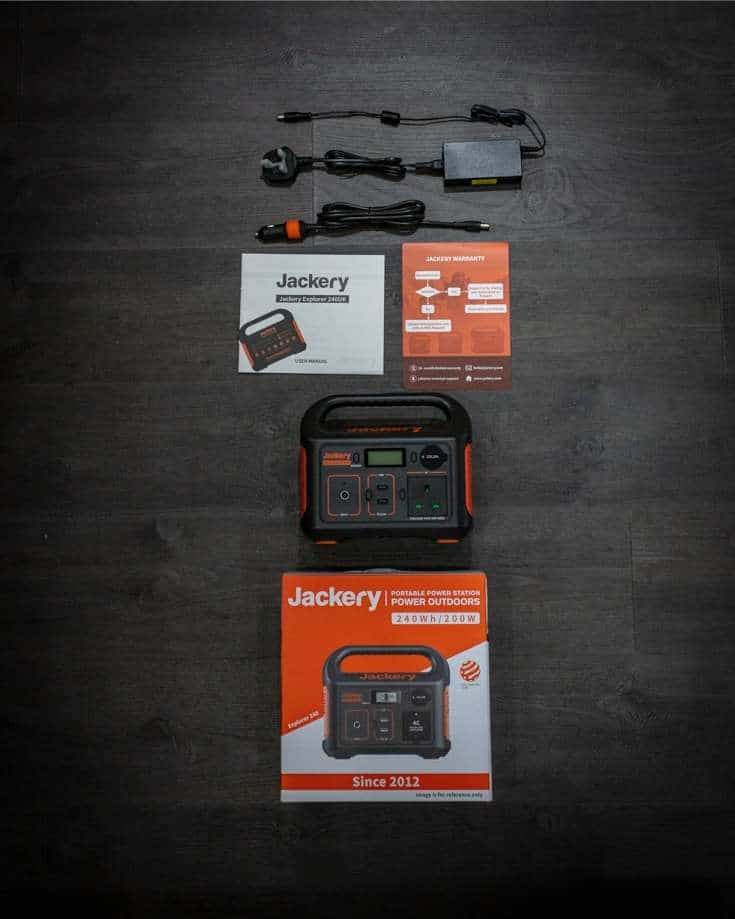 Jackery 240 Features
Output Rating
With a power output rating of 200W, the Jackery 240 Solar Power Generator can surge to 400W if you need it for a short time. The product can generate 240 Watts of energy per hour.
One nice feature about this unit is that it will automatically shut off if you draw more than 200W output for a few seconds.
Battery Capacity
The Jackery Solar 240 has a capacity of 240Wh at 14.4V. That's almost 17Ah, nearly the same as a typical 12V deep cycle battery with 35Ah.
The battery life is about 500 cycles until its capacity reduces to around 80% charge capacity and further performance degradation, which should last you for close to 2-3 years on regular usage.
Battery Power Output & Ports
The unit has four output ports:
DC Output

2 x USB-A
12V Car Charger

AC Output

1 x AC outlets
Sine Wave 240W
The number of output ports is disappointing, even though this is a very small portable power generator. It might have been better to have at least one more AC outlet, and one of the USB Type-A chargers could have been a Type-C charger for fast charging.
We tested the UK model, which has a few minor differences from the USA models:
The inverter is 240v rather than 110v, and
It has a 3-pin UK plug on the power pack and a 3-pin UK socket on the front of the Jackery power station.
Pure Sine Wave Inverter
Sine wave inverters convert DC to AC (the same type of power that you get at home), making it compatible with delicate electronic equipment.
Charging Capabilities
You can charge the Jackery 240 using solar, AC wall outlets, or your car charger. Jackery puts the most focus on solar, especially for those trips when you want to get away from the grid and be close to nature.
With the 60W SolarSage panels included in this unit, Jackery has provided a complete rechargeable unit that you can set up anywhere.
| Type of Power | Adapter/Hardware | Specs | Charging Time |
| --- | --- | --- | --- |
| 1 x SolarSaga Solar Cells (100W) | MPPT solar charge controller + Anderson Powerpole inputs | 30V / 163W maximum input | ~9.5 hours |
| AC (Wall Outlet) | 8mm AC adapter | 24V max input | ~3.5 hours |
| DC (Car Charger) | 8mm DC adapter | 12V~30V, 100W max input | ~5 hours |
The Jackery Solar Generator is the combined bundle of the Jackery Explorer 240 and 1 SolarSaga 100w Solar Panel (or 1 SolarSaga 100w Solar Panel in the US). If you already have a solar panel, you can connect it to the Explorer 240. It must be a 12-30V panel with no more than 5.4A current.
You'll need an adaptor to connect third-party panels to the Explorer 240.
Build Quality & Design
The Jackery 240 is a reasonably solid unit. The outer casing is made using ABS plastic which is quite hardy, even though you wouldn't want it to fall.
The unit weighs 6.6 pounds, which means it is relatively easy to carry it in your hands when you want to move away from the main camping area. It also has a nice handy flashlight built-in on the side if you want to stroll to a nearby spot in the evening.
There is a nice handle at the top of the unit for you to hold and carry the Jackery Explorer 240. At the bottom, four rubber pads give it a bit of traction and keep the Explorer 240 protected from scratches and dents.
The SolarSaga solar panel is monocrystalline. These solar cells better absorb the sun's rays than other solar cell assemblies such as polycrystalline solar cells and thin-film solar cells.
The solar panel has a Type-A and Type-C USB output, which gives you some extra charging options for your devices.
Jackery 240 Solar Generator Benefits
Quiet Running
It's a small device that does not create a lot of noise at any point in time. When you extract maximum power from the Jackery 240, the fans will come on to keep the battery unit cool. The fans used are also low noise, so this unit scores very high on the quiet running parameter.
Doesn't Heat Up
The Jackery 240 uses a 14.4V battery rather than a regular 12V battery. Higher the voltage, lower the current and lower the heat generated in the unit's wiring. The Jackery 240 remains super cool even when all ports are in use and maximum Watt hours are drawn.
Built-in LED Flashlight
The flashlight and compact size make the Jackery 240 a perfect off-grid battery. You can carry it outside the van and do your work, laze around, trek to a nearby lake, and have a beer from the cooler in the evening with your friends without worrying about electricity.
LCD Screen
Most other portable generators have red/green indicators that show how much battery is remaining. However, the Jackery 240 has a large LCD screen to tell you exactly how much juice is left and how much you extract from the unit.
No Fumes
Gas and diesel backups generate a lot of fumes and toxic gasses. The Jackery 240 with solar panels unit produces zero carbon emissions. Good for you, great for the planet!
Multiple Charging Methods
With its three charging methods, you can charge up the unit anywhere you like – you are not dependent on being near a wall outlet.
Eco-Friendly
Solar power is the cleanest fuel on the planet. With the Jackery 240, you can avoid burning gasoline or propane, reducing your carbon footprint significantly.
Customer Service
This is a standout feature for Jackery since their customer service is excellent. Just drop a word on [email protected] or call their phone lines at 1-888-502-2236, and you will get customer support to solve your issue.
Service, Warranty & Manual
You not only get a 24-month warranty with this unit, but you also get lifetime customer support. This means that you never have to worry about technical issues. The warranty even covers shipping, so if your unit is acting up, just put it in a box and ship it to Jackery. They will send you a new one.
The Jackery 240 Solar Generator comes with manuals for the Jackery Explorer 240 unit (the battery) and the SolarSaga panels. The manuals are well designed and are pretty easy to use.
How We Tested The Jackery 240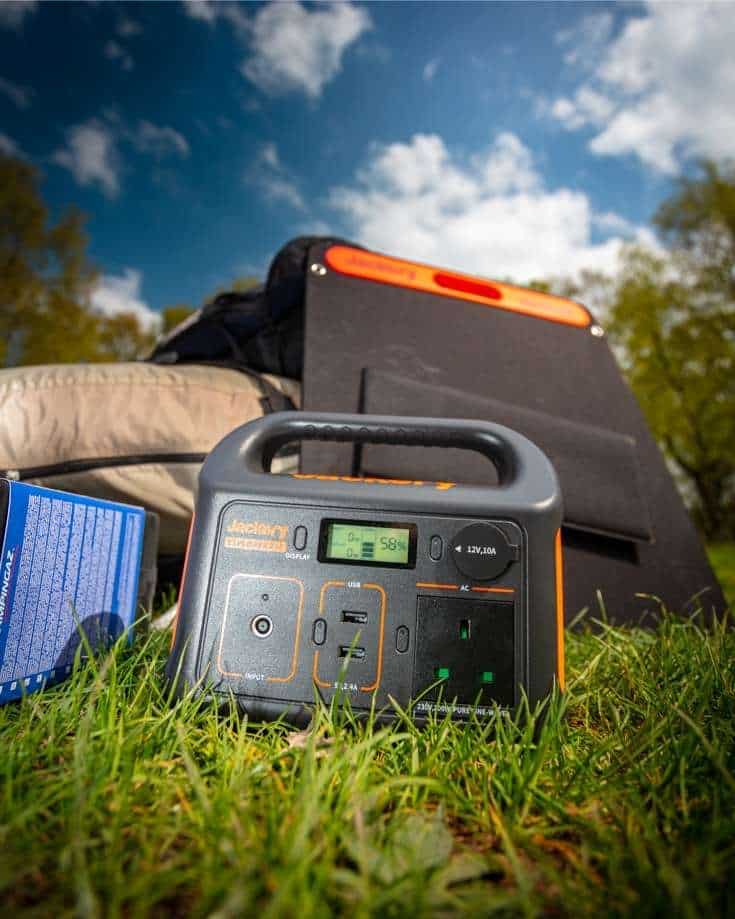 Jackery sent us the 240 portable power station with a 100w Solar Saga Solar Panel. UK spec model to review, along with the 100 SolarSaga panel.
Note: if you buy the 240 Solar Generator in the US, it includes a 60w SolarSaga panel. In the UK, it includes a 100w panel.
However, don't feel short-changed. The 240 power station can only cope with a maximum input of 62w, so a 100w SolarSaga panel won't charge the unit any quicker than the 60w panel.
We previously spent a couple of camping weekends testing out the Jackery 1000 and the Jackery 500 solar generators. However, the Jackery 240 is a far more compact device and best suited for smaller demands.
So rather than throwing more at the Jackery 240 than it's designed for, we opted for a sensible approach. We only needed it to keep our phones charged and a tablet.
But we used the phones heavily for mapping and hiking apps, so they needed charging a couple of times each.
On a low-demand weekend, this solar generator is amazing. It didn't falter and never needed charging, not even from the car.
We came away feeling we'd underestimated its capability, so we stress-tested at home, too.
Our Experience of The Jackery 240
Usability
The Jackery 240 can be set up in a couple of minutes. The suitcase-style portable solar panel unfolds quickly. The solar cables are stored in a pocket on the back of the panel for easy access, and connecting them to the power station is straightforward.
Jackery power stations and solar panels aren't waterproof, so we had to be careful of the weather. We were apprehensive about the rain since it could have easily damaged the equipment.
When you're camping, it's always best to keep the power station sheltered if at all possible. We liked to set ours up just inside the tent, which works well with the solar panel positioned outside and facing the sun. That way, we could get the most power possible while still staying protected from the elements.
Charging The Jackery 240
AC Charging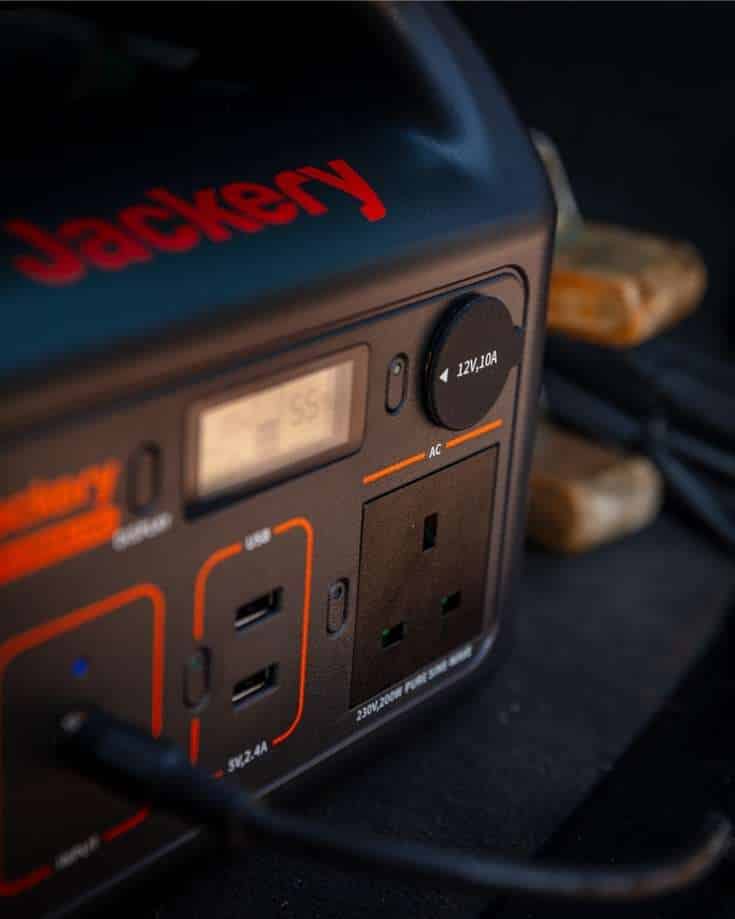 The Jackery 240 was 38% charged right out of the box. So, before we set off on our weekend camping trip, we fully charged it from our household mains supply. There's no point in starting a camping trip off on the wrong foot! By having the Jackery 240 fully charged, we could enjoy our weekend worry-free.
It took just over 3 hours to get to a full charge. We didn't charge it again from an AC power outlet during the weekend we were away, which was great.
If we had been camping for longer or needed to recharge it in poor weather conditions, we could have hooked it up to the campground's AC supply and expected it to fully charge in around 5 1/2 hours from flat.
If you're using a Jackery 240 in the UK, you'll need an adapter to plug into the campsite pedestal. Most US pedestals use the same socket connectors as a household mains supply, so the US models will work without an adapter. However, if you're in the UK, you'll need an adaptor to make it work. Luckily, you can grab one here so you'll be all set for your next camping adventure!
If you plan to take your Jackery 240 power station camping with you, be aware that the charging cable is only 2 meters long. This can be inconvenient if your campground's charging points are far away or not close to your site.
An extension cord will solve this problem and make it easy for you to charge your power bank. Simply plug in the extension cord, and you'll be all set!
Solar Panels
We only tested the Jackery 240 with the SolarSaga 100 solar panel in our garden. When we were camping, we just didn't need to recharge it.
That said, we previously tested the Jackery 1000 with two solar panels in wet and blustery conditions.
The integrated support on the back of the panel isn't efficient when it's so windy, but it's probably unreasonable to expect so much from it in those conditions.
We recommend packing a few robust tent pegs so you can secure it to the ground flat if it's too windy.
We were really impressed with how much charging power the Jackery Explorer 240 could handle from the SolarSaga 100 solar panel. In optimum conditions, the Jackery Explorer 240 can absorb a maximum of 65W of energy. We tested it on a typical British late Spring day – bit of sun, an occasional shower, and a little overcast at times.
During overcast conditions, we saw around 32W on the single SolarSaga 100 panel. When the sun came out, we saw it increase to 60W.
With a 60W panel, you might expect a little less during less than optimum conditions, but once the sun is out, the Jackery 240 can't absorb more than 65w, so it doesn't make much difference.
Car Charging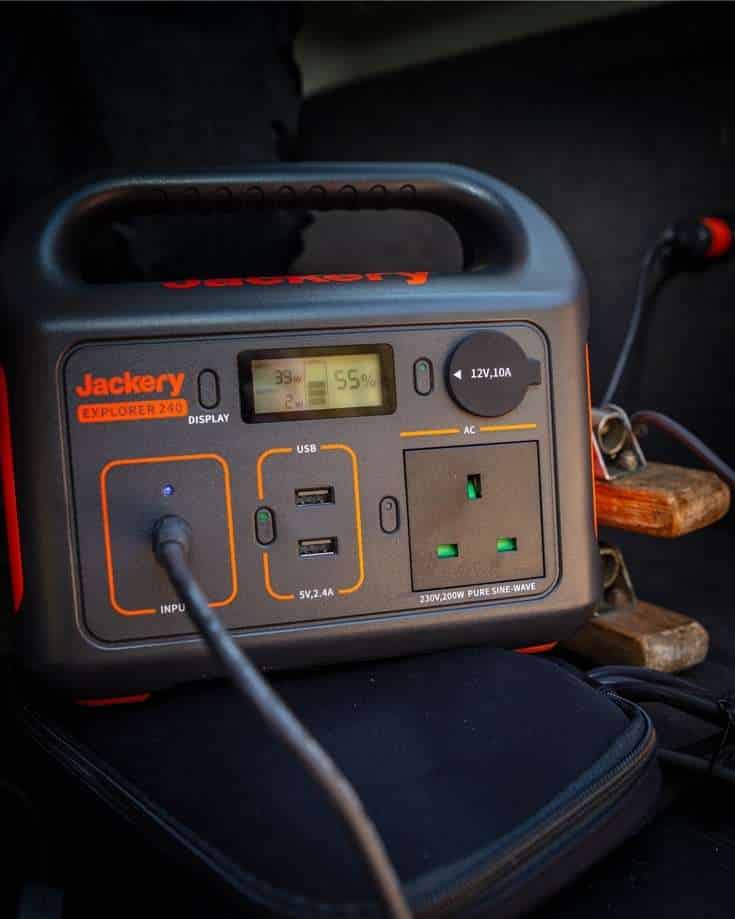 We have a 12v socket in the boot (trunk) of the car, and by organizing our gear, we found a small space where we could easily charge it while on the move.
When we were camping, we didn't need to recharge the portable power station, but we know from testing the Jackery 500 and 1000 that it would recharge in around 6 ½ hours.
It's also worth reminding yourself to unplug it when the engine isn't running. It will flatten your starter battery. And yes, that is the voice of experience you can hear!
Again, this charging cable is quite short – only about 2 meters. For our setup, that was ok, but if you don't have a 12v socket in your trunk, that could be pretty inconvenient.
It's a nice bonus to be able to charge from the engine while you drive, but we don't suggest relying on this as your only mode. It gives an extra boost and can come in handy if you run low on juice!
Is The Jackery 240 Solar Generator Any Good?
We've been testing the Jackery 240 Solar Generator for a while now, and we really like it. It is a great, high-quality product and great value compared to portable battery banks that only last a few charges.
That said, it might not be suitable for everyone. If you plan to be off-grid for longer than a weekend or if you need to power high-draw devices, then the Jackery 240 might not be enough. But if you are looking for a portable power solution for occasional use, this is a good option.
Who Is It Good For?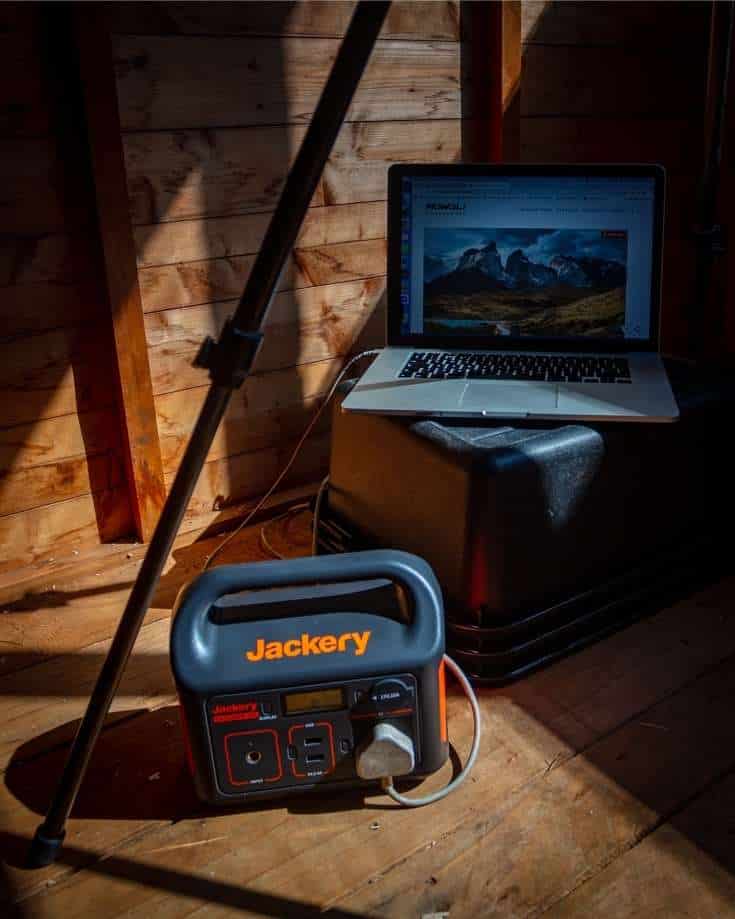 Great for a tent & car camping
It's not powerful enough to replace your main RV electricals, but if you are on a short weekend camping trip, it has enough juice to power most of your devices, including your lights, fans, phones, and laptops, etc.
A great secondary unit
You can use this generator as a secondary unit when heading out from the mothership – it's a good power source to carry on that nearby trek or just chill outside the van.
Supplemental power backup for smaller batteries
You can also use it to charge smaller battery packs that you can carry around in your hand when you want to go out. Instead of using your RV's deep cycle batteries, use the Jackery 240 to charge them up quickly.
Who it's not for?
Longer trips
A weekend trip is about all that the Jackery 240 will handle on its own. If you are going for the summer, get bigger battery packs.
Poor weather
The unit is not rain-proof, and neither does the solar charging work well if the conditions are overcast. If you are going RVing in a place where the weather will be cloudy, the Jackery 240 is not a good option.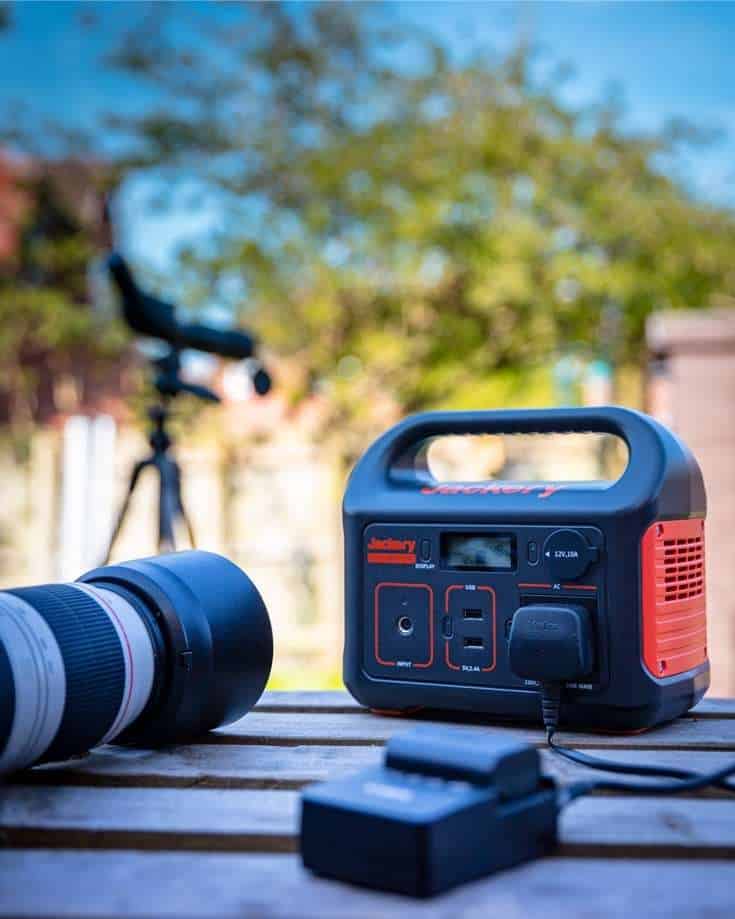 Pros
Charge anywhere (solar, AC, and DC)
4 output ports for multiple devices (1 x AC, 1 x DC, 2 X USB Type – A)
Eco-friendly and quiet
Rugged design and high-quality materials
Large LCD panel and LED flashlight on the side
Safety features: Over-voltage/current protection, Overheat protection, Short circuit breaker
Up to 30% quicker solar charging with the MPPT controller
24-month warranty
Cons
Battery cycles are low
Not waterproof
No USB Type-C ports
Only 1 AC port
Expensive
Is The Jackery 240 Solar Generator Worth The Price?
Yes, the Jackery 240 solar generator is worth the price for what it does. It's a compact unit that can light up almost all your equipment for a short weekend trip or as a secondary power source on your RV. You can just set it up to charge and use it whenever you need extra juice outside the camper.
But if you are expecting this to solve all your van lifer needs, then this unit will not be enough.
FAQs
How To Use The Jackery 240 Solar Generator
Before starting, you need to be able to recharge the Jackery 240 solar generator. There are three ways to do this: a wall socket, your car charger, or the SolarSaga solar panels that come as part of the unit. In either case, you just need to plug in one end of the enclosed wiring into the input port at the front left of the Jackery 240 with solar panels.
Jackery 240 is a small and compact device. You can set it up on almost any surface; it has rubber feet at the bottom that provide a bit of traction and keep the generator safe from an uneven base. Just put it in a safe spot and plug in your charger cable.
If you are charging through the solar panel, you need to find a good spot where you can get the maximum amount of direct sunlight. Just unfold the panel and open the stands behind it.
One drawback of the unit is that the charging cable is only about 10 feet long, so you sometimes have to keep the generator unit in the sunlight if you are charging with the solar panel. Also, remember that the unit will automatically shut off if the temperature is too high, so you have to be "innovative" with the placement.
Charging devices with the Jackery 240
There are four charging ports – 2 USB, 1 AC out, and one car charger 12V DC out. You can also set up some of your devices to charge directly from the solar panel, with two USB ports built-in.
One good thing is that you can individually turn off the AC outlet and USB outlets to conserve power on the device.
One of the most considerable shortcomings of this unit is the number of output ports, especially if you have a bigger family camping together where each member is carrying their cellphones and laptops.
Optimizing The Solar Panels
Keep the solar panels pointed towards the sun at all times – this looks easier than it is. Even on a sunny day, the sun's path across the horizon will cause the solar panels to fall in the shade every few hours, so you need to keep adjusting them to face the sun directly.
It supports pass-through charging, but remember that charging your devices while simultaneously charging the Jackery 240 with the solar panels will probably take a lot longer for the unit to charge up. So you have to be vigilant about the solar panels throughout the day.
If the weather is cloudy, charging with solar panels can take quite a while. In poor weather, expect 8-9 hours of charging time with solar panels when you are not using the Jackery 240 to charge your own devices.
Keeping It Dry
Rainwater is kryptonite for the Jackery 240 and SolarSaga solar panels. The power station is not waterproof, so keep it out of the rain.
How Portable Is The Jackery Solar Generator 240?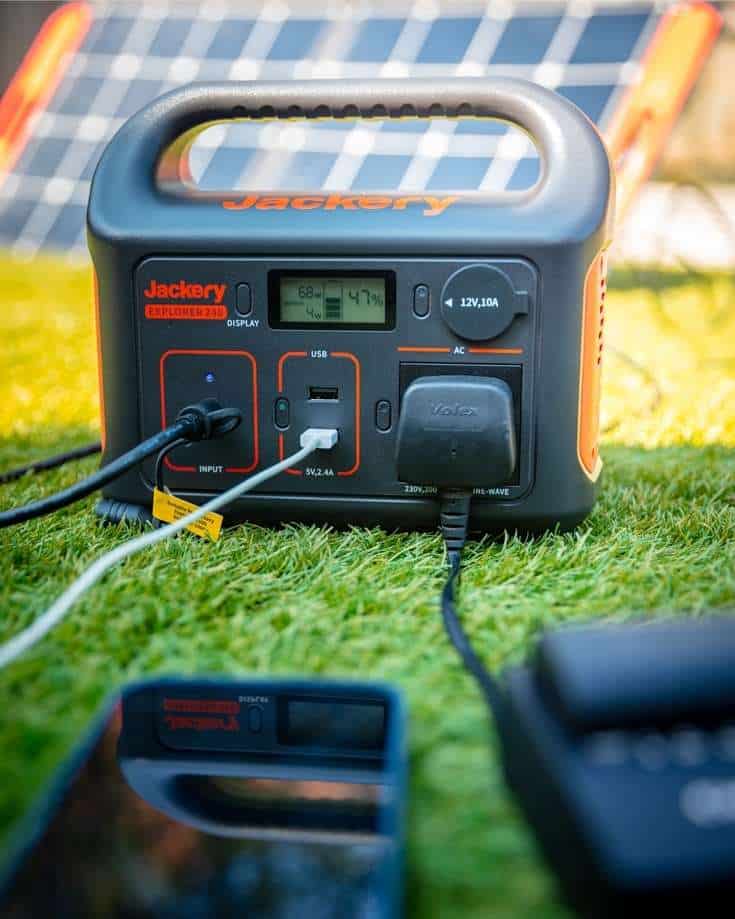 Weight
The Jackery Solar Generator 240 weighs just under 7 pounds. Jackery claims that it is small enough for a child to lift it comfortably. The 60W SolarSaga panels are about 3.3 pounds, so about 10 pounds get added to your RV, and that's not too bad.
Allwei and Flashfish have similar 300W products on Amazon. Both of them weigh between 6.5 to 7 pounds, which means that the Jackery explorer 240 is par for the course when it comes to weight.
Design
One of the things that Jackery excels in is the quality of the materials that it uses. The external ABS plastic on the Jacker 240 looks very rugged and can easily take a few knocks when you are out camping.
With its built-in flashlight and handle on the top, Jackery has designed this product for carrying it around with you to wherever you want to explore.
Dimensions
The Explorer unit is relatively compact regarding the space it takes up in your van. At just ~9 x 5 x 8 inches, it's slightly bigger than its competitors, such as AllFish (8.26 x 4.33 x 6.3 inches), and about the same size as the Allwei unit (9.12 x 4.5 x 7.3 inches)
Neither of these two comes with included solar panels, but if you look at other solar panels on the market, the SolarSaga 60W is standard-sized.
How To Recharge The Jackery Solar Generator 240
You can recharge the Jackery Solar Generator 240 in three ways:
AC input (Using a wall charger)
This is the fastest and the best way to charge, and I would always suggest you precharge your Explorer 240 unit before heading out. If you plug it into a wall socket, it will take about 3.5 hours for the unit to completely charge.
DC input (Car charger)
If you are on the road for a long trip and want your Jackery 240 charged up before you reach camp, you can charge it using a standard 12V car charger. It will take about 5-6 hours to fully charge the 240W generator.
Solar Panels
This is, of course, what Jackery markets these units as – solar-powered generators. In the US, the Jackery 240 solar generator comes with a 60W solar panel; the UK version with the 100w SolarSaga panel.
Both need a perfect spot in the sunshine and good weather all day to get your Jackery 240 from 0 to 100%. It can take up to 5.5 hours with the 100w panel and 7.5 hours with the 60w panel to charge under perfect conditions.
However, suppose the weather is not so good. In that case, the solar panels may take 8-9 hours or longer to fully charge your solar generator. The good thing about Jackery is that it has pass-through charging. You can keep charging your devices while simultaneously charging the Jackery 240 itself.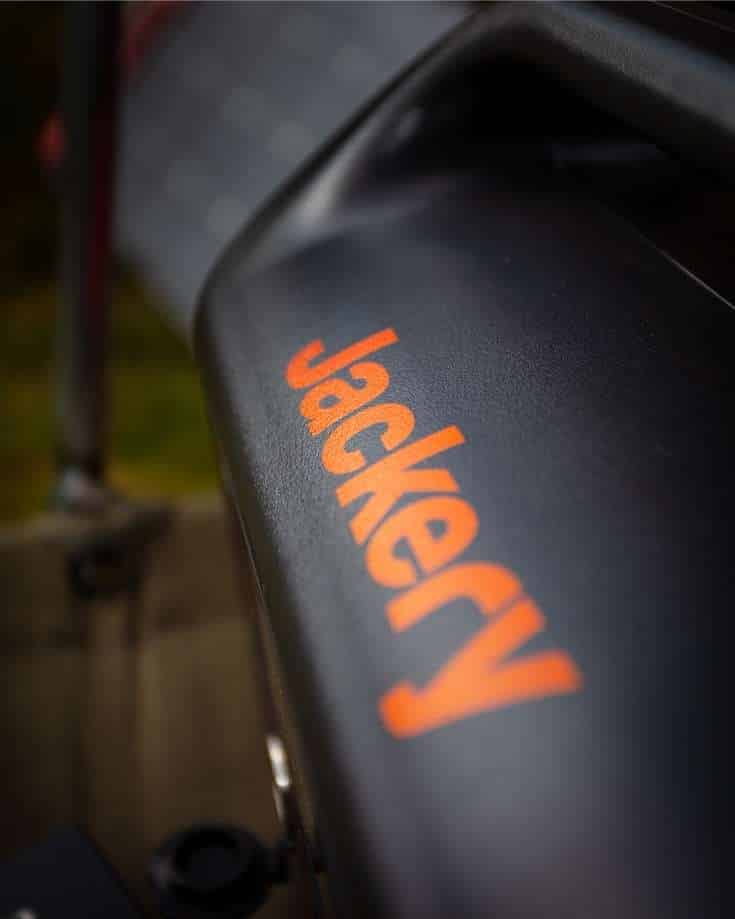 How Many Times Can You Recharge A Jackery 240?
The rated capacity of the Li-ion batteries on the Jackery 240 is 500 cycles with 80% capacity, which means that you can recharge it 500 times before the battery charge drops to a point where it should be discarded for a new one. Depending on your usage, this might take you anywhere between two to three years.
What Can You Run With A Jackery 240?
With its 240W battery, the Jackery Explorer 240 portable power station is not built to replace your RV's deep cycle batteries. Still, it can supplement those and become a great portable power source for when you are outside your camper. Here is what you can run on the Jackery 240:
A laptop from 0-100% about three times
A smartphone about 6-8 times, depending on how old your phone battery is
Your camp lights and portable fans for around a week (if you are using nothing else)
A small 60W TV for a day (assuming 2-3 hours of usage)
A mini-fridge for 4-5 hours
A CPAP unit overnight
The surge power on this unit is only 400W, so do not expect to use it for anything that requires instant heating, like a coffee pot or an induction cooktop.
Graham Bogie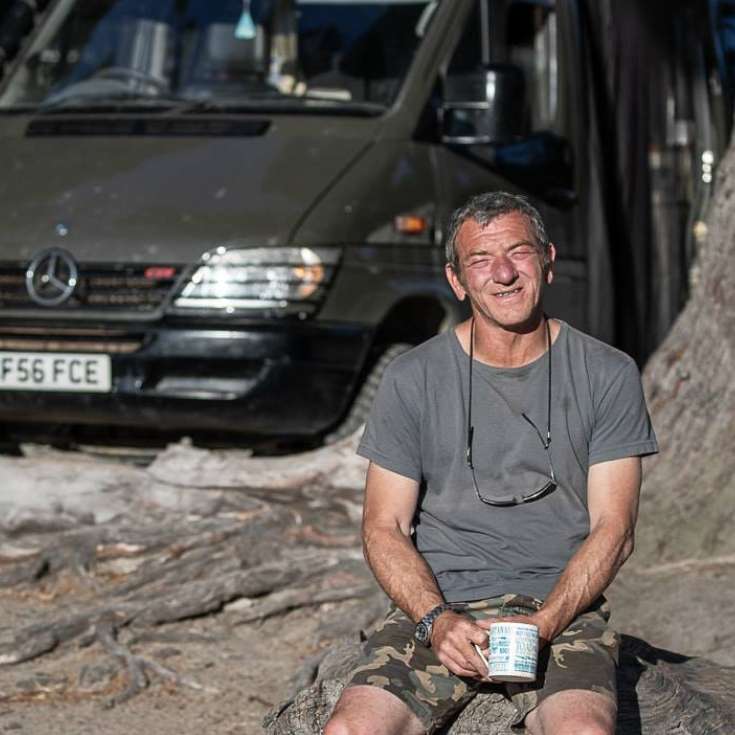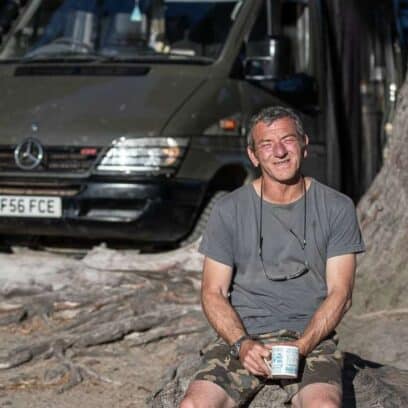 Graham is a seasoned marine electrical engineer with two decades of experience designing customized electrical systems for plant machinery and converting campers and overland vehicles. His expertise has led him to author the reputable Campervan Electrics Handbook and become the chief designer of the RV Wiring Design Tool. As a knowledgeable figure in the field, his YouTube channel, blog, Facebook group, and newsletter, offering electrical advice and product reviews, reach more than a million users each year.