Lago General Carrera is one of the most surreal places to visit in Chile, if not the whole of Patagonia.
Surrounded by the peaks of the Andes Mountain range, the turquoise waters have a surface area of over 1800 square kilometres.
The glacial lake spans both Chile and Argentina with a little over half in Chile. While it's called Lago General Carrera in Chile, the Argentinians call it Lake Buenos Aires.
Once the Carretera Austral was built – the road connecting Puerto Montt to Villa O'Higgins – access to the Chilean side of the lake opened up.
And with it, a world of opportunities for outdoor lovers.
From our week exploring the area around Lago General Carrera, we learnt a few invaluable lessons. From where to stay to why you should rent a car, knowing the best time of year to visit and things to do around the lake, this post has you covered.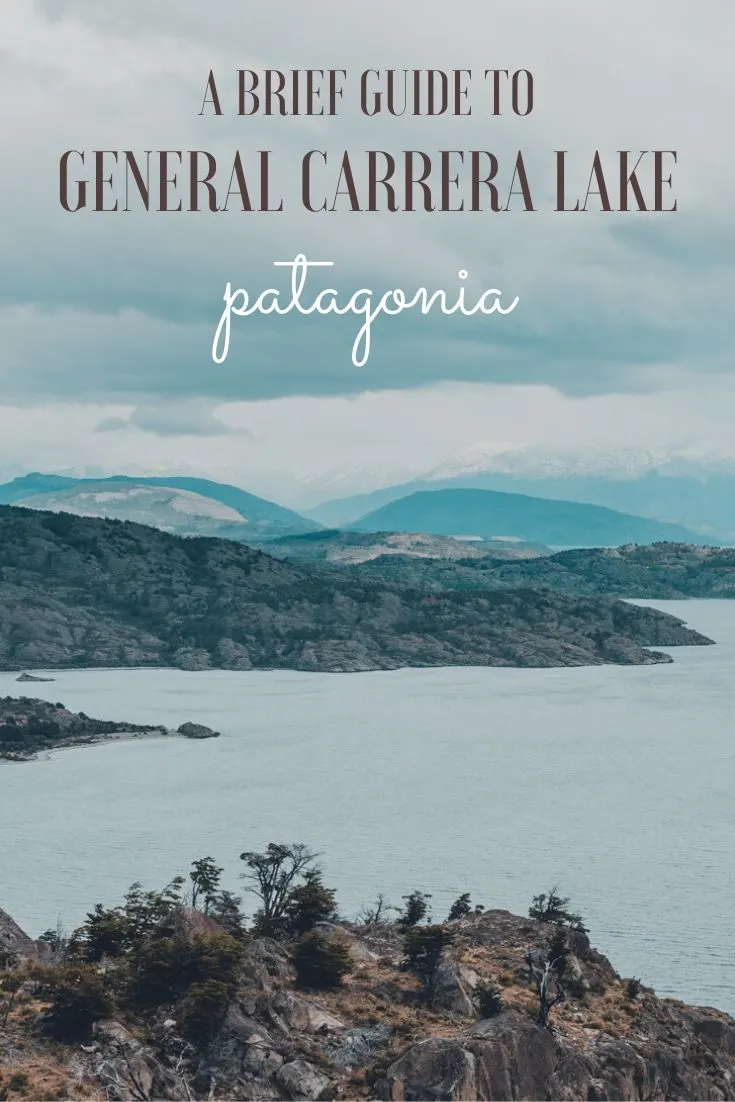 Map of General Carrera Lake
The map below shows of Lago General Carrera spans both countries and the towns on its shores.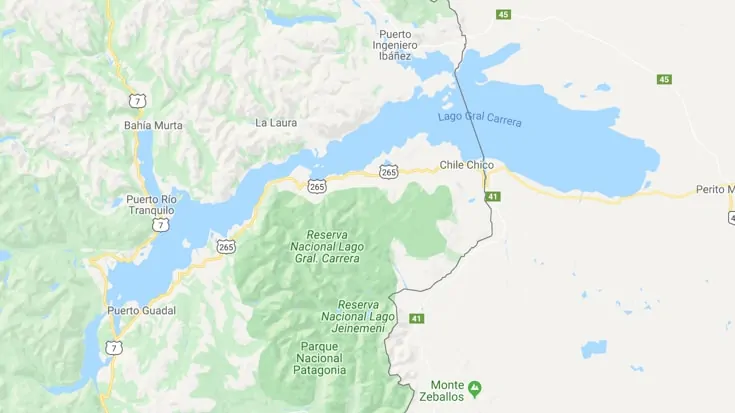 To give you a sense of scale, Puerto Rio Tranquilo is 215 kilometres south of Coyhaique. It's 70 kilometres north of Cochrane and 165 kilometres west of Chile Chico.
Things to do around Lago General Carrera
The Aysén region of Chilean Patagonia is breathtaking. Remote, sparsely populated, adorned with snowy peaks and deep fjords, there's no shortage of outdoor activities to do.
Marble Caves
The Marble Caves are one of the highlights and main tourist attractions around the lake. A short but bumpy boat trip from Puerto Rio Tranquilo carries passengers out to a series of caves and rock formations.
Centuries of wave and wind erosion has revealed the colourful marble beneath. Visit in the early morning to experience the colours in all their glory at the Marble Cathedral.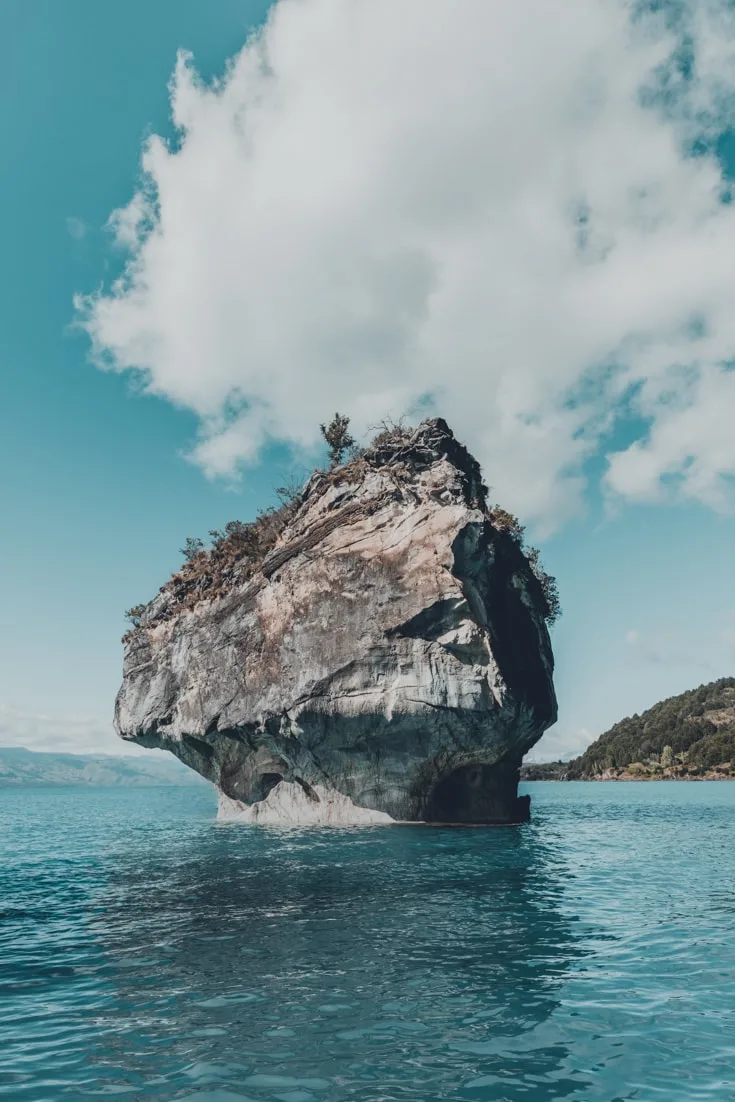 Hiking in Parque Patagonia
Patagonia spoils hikers and trekkers like perhaps nowhere else in South America. And the Carretera Austral has loads of national parks to explore.
Parque Patagonia has the nearest hiking opportunities to Lago General Carrera. For stunning views of alpine lakes, dramatic peaks and a myriad of Patagonian wildlife.
Take a look at their official website for some example hiking itineraries to suit every level.
Photography
Everywhere you look here, there's a photo opportunity. It's simply breathtaking! With these landscapes and a camera in hand, there really is little more you need.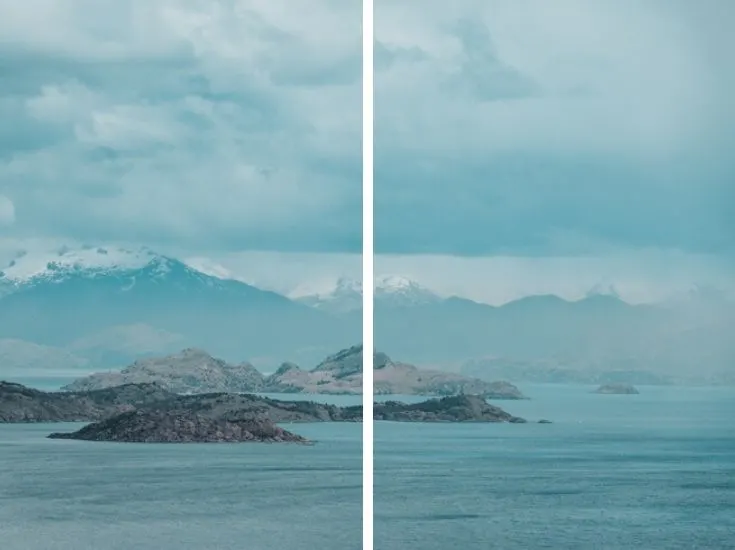 Fishing
Lago General Carrera is a popular spot for trout fly-fishing . Sport fishing is mighty popular round here.
You can buy a license for recreational fishing in Chile's freshwater online or ask at any tourist information office.
The trout season runs from November through to May and Salmon from December to February.
There's loads of high end organised fishing expeditions available online. Now we're not into fishing so not an authority on the matter. Even so, there's no reason you can't go fly-fishing in Chilean Patagonia on a budget.
Bring your fishing equipment, buy a license and you're all set.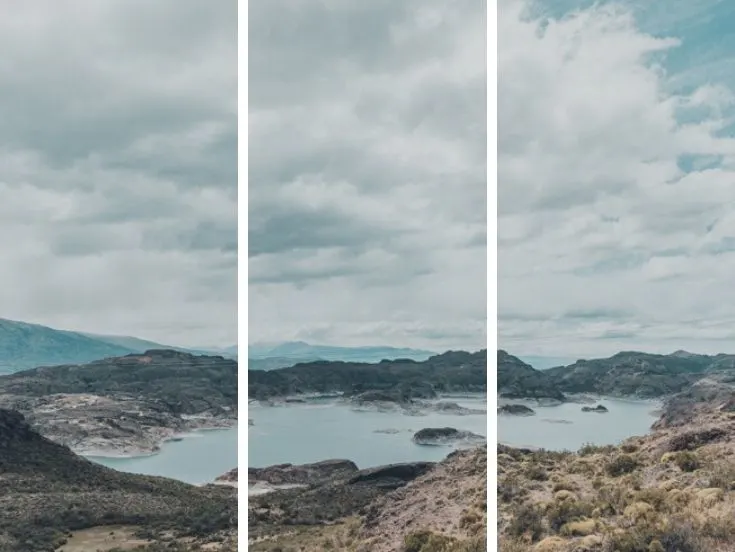 Kayaking on Baker River
The water flows fast Baker River so perfect for the adventurous kayakers amongst you.
To find the nearest organisers, ask in Puerto Rio Tranquilo. They'll arrange your transport, safety equipment and kayak too.
You don't even need any special skills – other than being able to swim – as all training needed is provided by the expedition teams.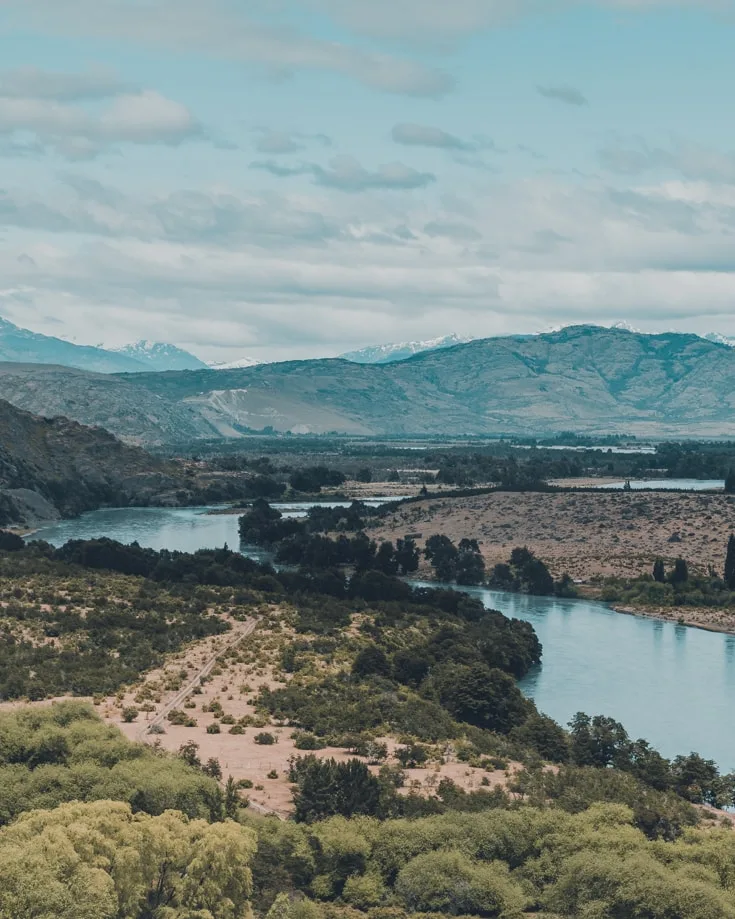 Best time to visit
Generally speaking, the best time to visit Patagonia is during the southern hemisphere's spring and summer – November to March.
Accommodation and tourist services tend to open for the tourist season as early as October. Although further south, it could be as late as December.
Check out our definitive guide to the regional seasons to find the best time to go to Patagonia for the things you enjoy most.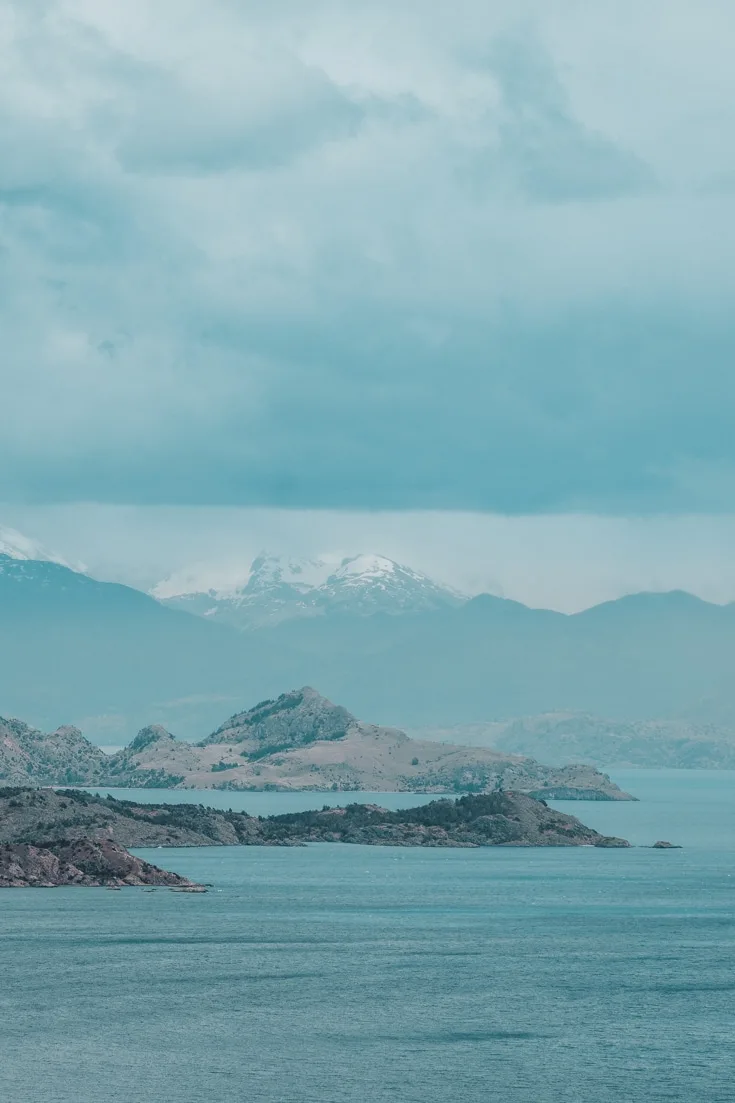 How to get to Lago General Carrera
Given its size, you might think this is a pretty broad question. In reality, there's only a few small towns around the lake and because they're so remote, transport options are fairly limited.
The best way to get to the lake is as part of a Carretera Austral road trip. This way you can take your time and hang out in the laid back towns along the shore.
With a car, you can drive the circuit from Puerto Ingeniero Ibañez on the northern shore to Chile Chico, via Bahia Murta, Rio Tranquilo and Puerto Guadal.
If you don't have your own vehicle, hire a car. It'll give you way more flexibility and freedom than public transport.
If you rely on public transport, you can get a bus to Puerto Rio Tranquilo from either Coyhaique or Cochrane. Take a look at the BusBud website for schedules and ticket prices.
If you want to go all the way to Chile Chico from the north, it's possible to get a ferry from Puerto Ingeniero Ibañez.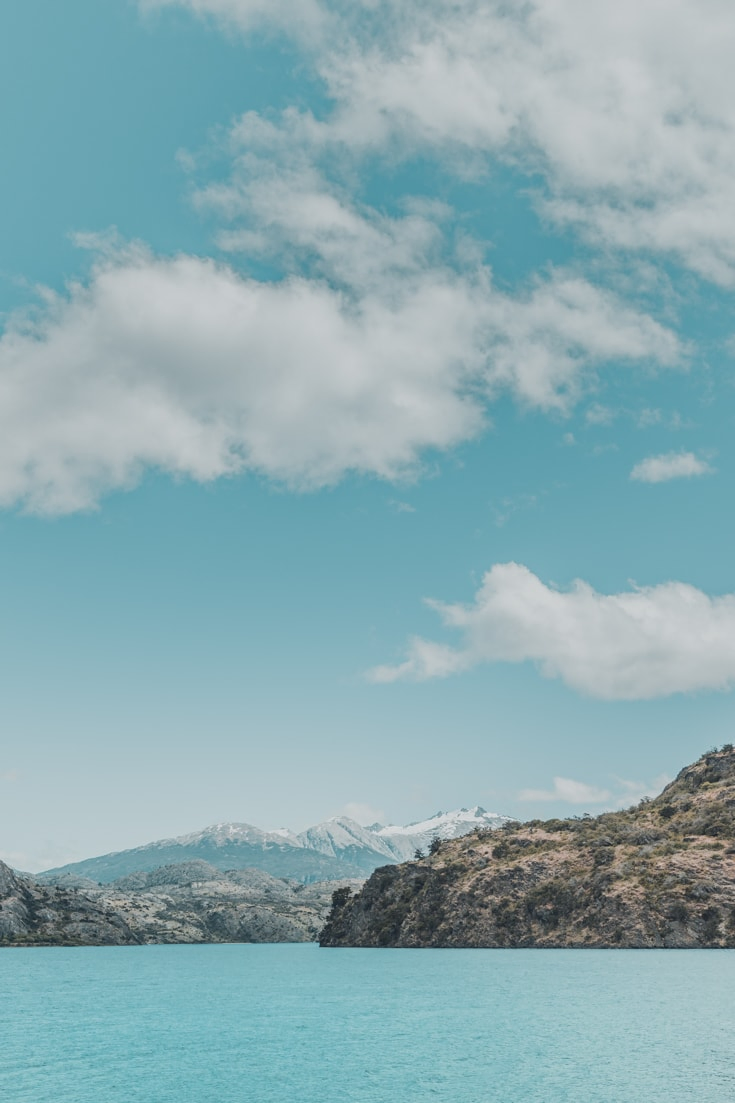 When you click on links to various merchants on this site and make a purchase, this can result in this site earning a commission. As Amazon Associates, we earn from qualifying purchases. For more info, please check our disclosure page.
Where to stay near Lago General Carrera
Patagonia is full of free opportunities for wild camping.
If travelling in a self contained campervan, use iOverlander to find an ideal free camping spot nearby or pick a spot with fabulous views. Just make sure you wild camp responsibly.
If travelling by car, pack a few car camping essentials to take advantage of the many wild camping locations throughout Patagonia.
If you need a roof over your head, the best chance of accommodation is in
If you don't have your own transport and plan to also visit San Rafael Glacier, Loberías del Sur is a lovely hotel in Puerto Chacabuco about 2 hours away. They arrange tours to the Marble Caves too.
If you'd prefer more budget accommodation, make sure to check out Hostelworld for their latest rates and availability.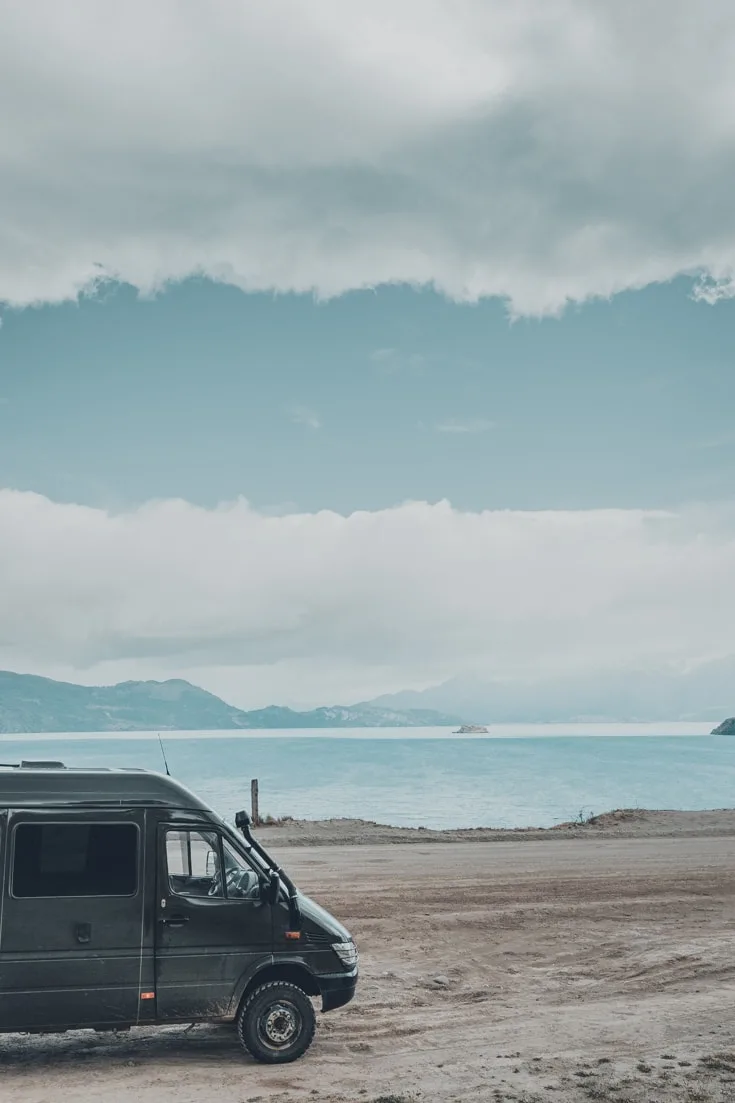 Tips for visiting Lago General Carrera
Make sure to resupply with food, water and fuel any opportunity you get. Outside the small towns, shops and fuel stations don't exist.
Pack for all seasons in one day! Check our Patagonia packing list here.
The only ATM around the lake is in Chile Chico and few places accept card payments.
Bring enough cash for your entire. You can find ATMs in Coyhaique and Cochrane.
Onward travel
Where will your Patagonian adventure take you next?
Southbound | Keep following the Carretera Austral and go on to Cochrane, Caleta Tortel and even as far as Villa O'Higgins.
Remember, from here, Ruta 7 is a dead end if you're in a vehicle. You can't drive further than Villa O'Higgins so will need to return the way you came.
Heading north | Stick to the Carretera Austral. Plan to hike Cerro Castillo and visit Coyhaique. The San Rafael Glacier in the Patagonian Northern Ice field is a fabulous, albeit extravagant day trip too.
Eastwards | If you're going into Argentinian Patagonia, don't miss a visit to Cueva de las Manos.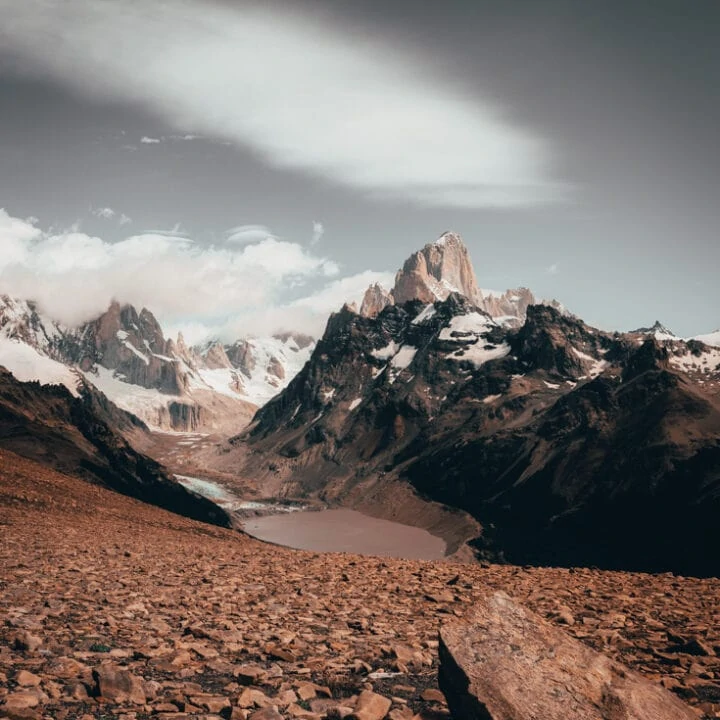 Patagonia Travel Tips
Important tips and resources for planning an incredible trip to Patagonia, based on our extensive experience travelling through the entire region.
Tools
Instructions
Find the best time to go to Patagonia for the things you enjoy.
Book a cheap flight to Patagonia with Skyscanner. Better still, if you're planning a long-term trip, ship your camper van to South America as we did!
Plan a rough itinerary with an idea of how long you'll stay in each place. But be flexible - Patagonia will get under your skin and you'll wish you had more time. Get a copy of the Moon Patagonia travel guide to help you plan your itinerary.
If you want to explore Patagonia in a rental car, make sure to book in advance. Especially if you travel between December and February. Get free comparison quotes with rentalcars.com.
Check out our extensive and still growing guides to Patagonia for more information on both Chilean and Argentinian Patagonia with places to go, things to do and see & loads more.
Book your accommodation in advance, at least for the first destination. For hotels, use booking.com. For apartments use Airbnb and get a discount on your first booking. For free camping, use the iOverlander app offline.
Try to learn Spanish or at the very least have some basic phrases. English is widely spoken in the major tourist towns in the south, like El Calafate, El Chalten and Puerto Natales. Everywhere else, you'll need some basic language skills to get the most out of your trip.
Reserve your tours and activities in advance with Viator and Get Your Guide.
Get your rucksack ready with our definitive Patagonia packing list.
Go have the adventure of a lifetime!
Notes
We hope this helps you plan your travels in Patagonia. It's an enormous region and one we completely adore. Yet we found it difficult to plan our first trip, so we've written extensively about it to help you out!
If you have any questions about Patagonia, travelling in a vehicle or even building a campervan, contact us by email at [email protected].
Like it? Pin it!