If you're planning a trip to Patagonia, chances are you've heard of Perito Moreno, Argentina's constantly advancing glacier.
Well think of San Rafael Glacier as its little brother, only more difficult to reach so more adventurous and way less touristy.
One of the largest glaciers of the Northern Patagonian Ice field in southern Chile, you can only access San Rafael from the water. This gives rise to the opportunity for a mini cruise through Chilean fjords to witness spectacular scenery few other visitors get a chance to see.
Located a few hours away by catamaran from Puerto Chacabuco, visiting San Rafael Glacier and lagoon is a wonderful way to explore Patagonia's Aysén Region from this unique perspective.
The fjords, glaciers and magnificent scenery of Chilean Patagonia attract visitors to this vast wilderness every year. And you can roll it all into this one trip.
Here's everything you need to know about visiting Laguna San Rafael & glacier.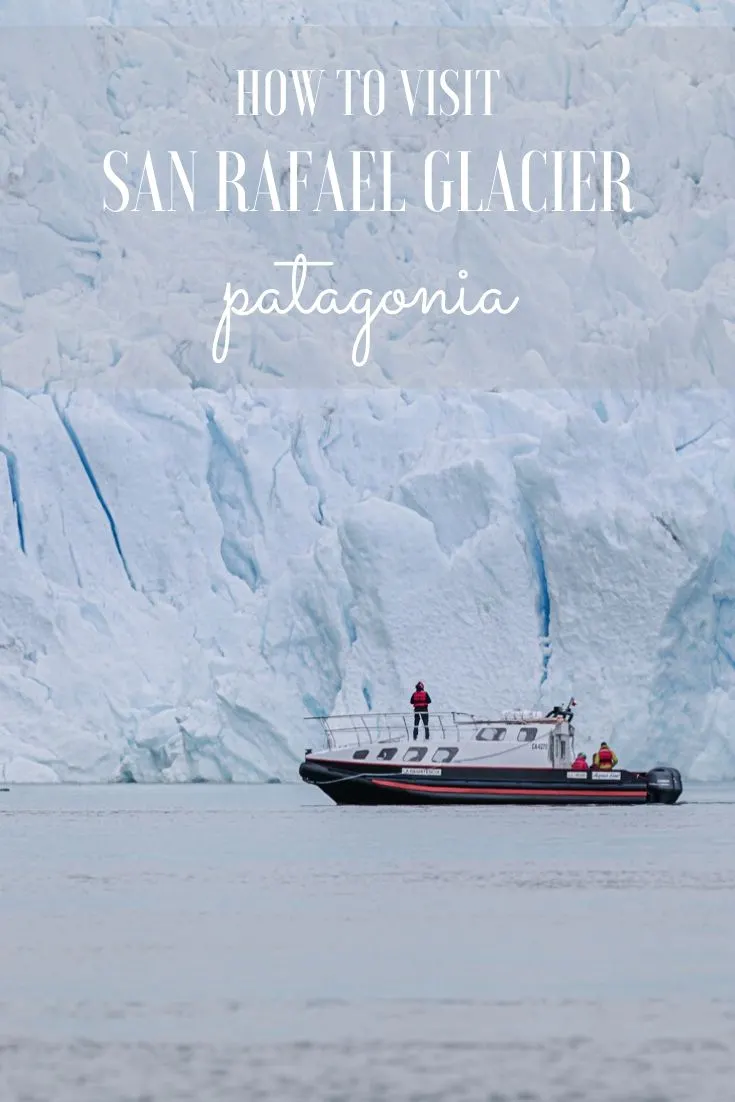 San Rafael Glacier Facts
The glacier is located within the San Rafael National Park, the largest in the Aysén Region of southern Chile.
The national park covers almost 4 million acres and includes the entire Northern Patagonian Ice Field.
The ice field has many glaciers, the largest 2 being San Quintin and San Rafael, both falling into the Pacific Ocean.
The glacier is about 70 metres tall and about 4 kilometres long, disappearing into the Patagonian Ice Cap beyond the horizon.
The face of the glacier is deceptively wide – 2 kilometres!
Increasing global temperatures has seen San Rafael Glacier retreat on a significant scale – 12 kilometres in less than 150 years.
San Rafael is under such threat, scientists reckon it'll have disappeared by 2030.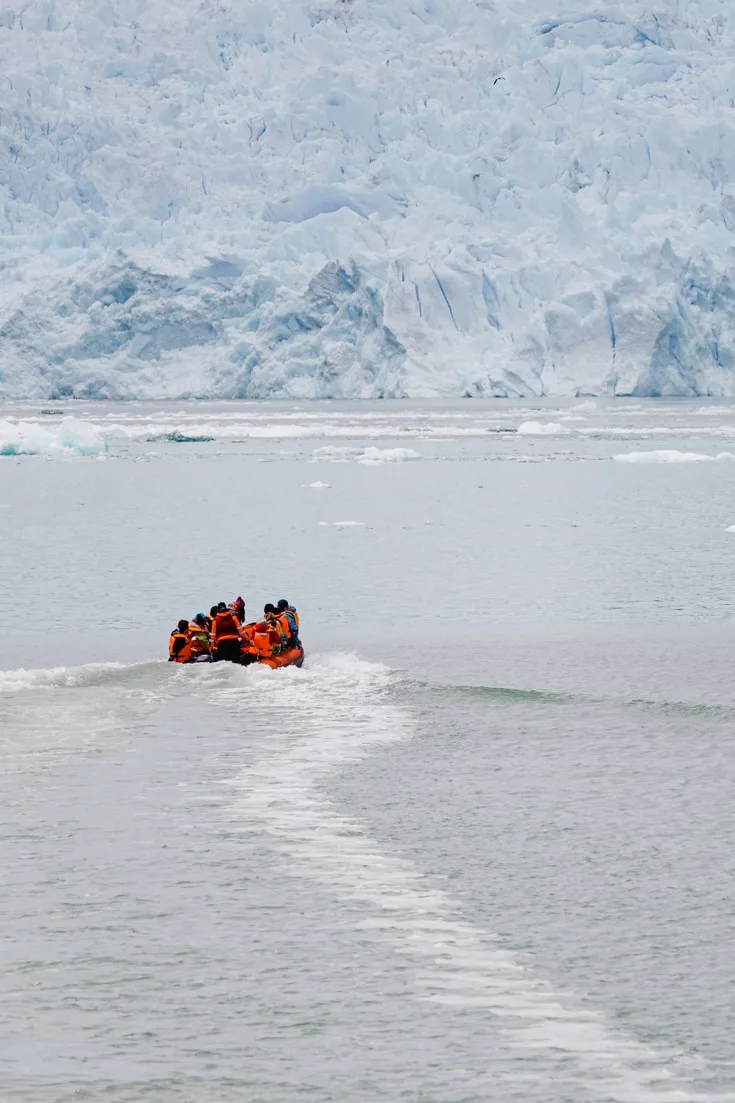 The Aysén Fjord Cruise
The interior seating arrangement on the catamaran is a bit like being on an aeroplane. Rows of seats with limited leg room and drop down tables attached to the seat in front.
Only the windows are much bigger, the views infinitely more spectacular and you can go outside!
We loved this part of the tour. After the onboard breakfast, we ventured out on deck. Wrapped up warm, the biting wind still made its presence felt.
But the views kept us from retreating indoors.
The dark waters of the deep fjord cut through the steep sides of the snow capped mountains. We'd glimpse an occasional seal, bobbing up from the depths to check us out.
The morning sun, breaking through ill-boding clouds, spilled golden rays onto lush forest covered islands.
In awe, we sipped bubbles from champagne flutes held in our gloved hands. This indeed felt like luxury in a crazy, idyllic setting.
We spent the next few hours gawping at the views, trying to spot seals, dolphins and birds.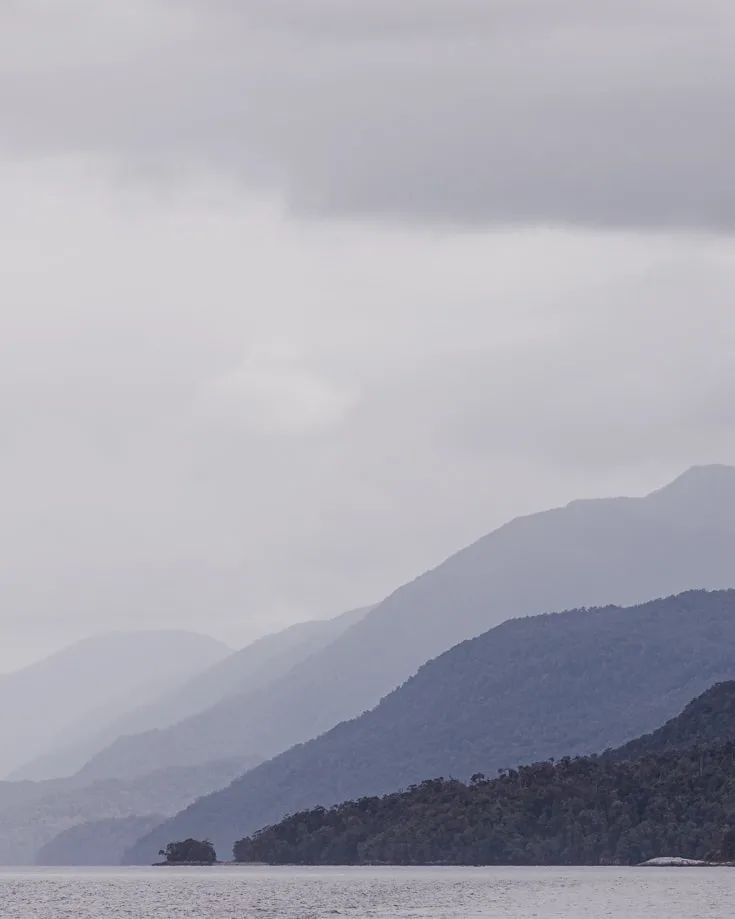 Zodiac Cruising in Laguna San Rafael
After a decent lunch, the catamaran approached the entrance to Laguna San Rafael. The water here looks rough but the catamaran's stability ensure we hardly feel a wave.
A sharp left, sharp right and one more left, and we've safely navigated into the Laguna San Rafael and the glacier comes into view.
Icebergs litter the lake, their bright blue crevices contrasting against the grey skies above. These are the first icebergs we've seen and we're awed.
We continue sailing towards the glacier, emptying itself into the lagoon. We pass high cliffs, years painted in large numbers to show where the face of the glacier once was.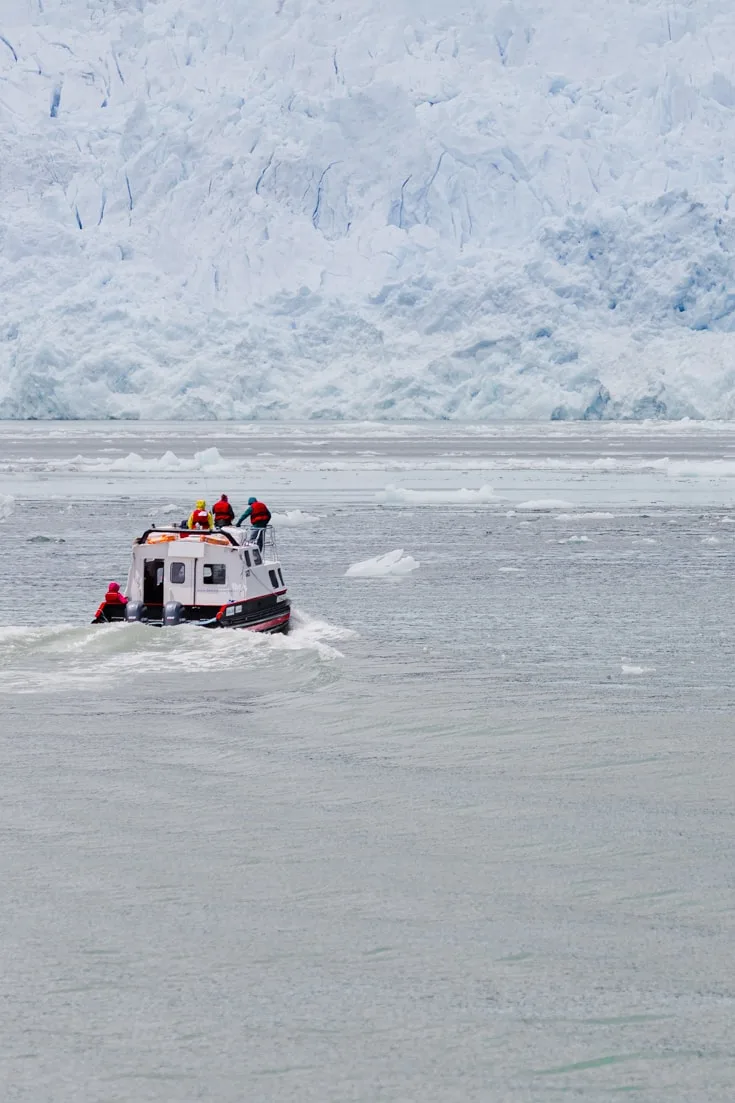 It didn't take long to sail past a few decades, a sad reminder of the impact climate change is having on the world around us.
Our pilot manoeuvred the boat as close to the glacier face as he dared – so not close at all really. Then, seat by seat, the passenger were called to climb aboard the inflatable zodiac boats.
Once onboard, we motored through the brash ice, getting ever closer to the looming blue wall ahead.
At sea level, we still didn't feel too close. Which was just as well, for calving icebergs were falling thick and fast, creating some intimidating waves.
The zodiac's pilot retrieved a large piece of ice. Over 1000 years old, with air bubbles from that age still trapped within it.
No point in dumping it back into the ocean though. We can put this ice to good use!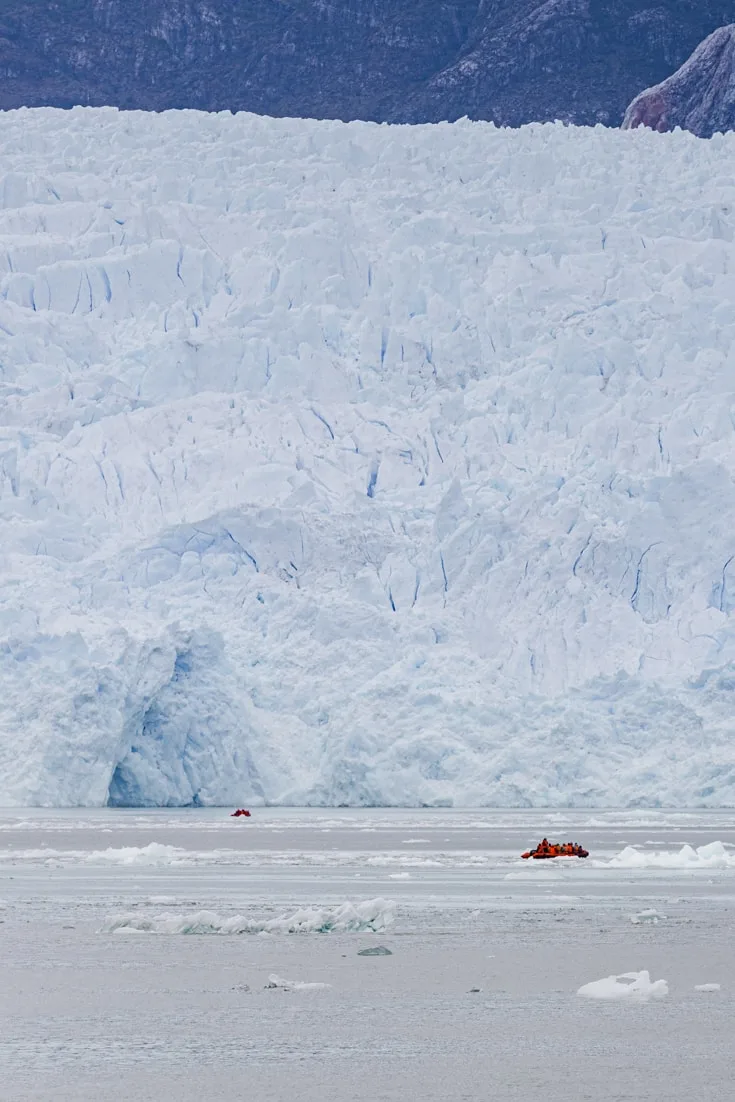 Whisky On The Rocks!
Back onboard, we rid ourselves of the extra layers. The mood is high, everyone ecstatic at what we'd experienced.
The bar is opened. Chipped from the block, ice is loaded into tumblers and the whisky is poured!
And with that, a toast to something we couldn't figure out and a 2nd round, the drinks flowed and the party began.
The journey back to Puerto Chacabuco felt considerably quicker than the outbound leg.
Perhaps because we were having such fun at the karaoke party, and making sure that ice wasn't wasted.
But all too soon, 14 hours had flown by. A catamaran full of passengers had made friends over drinks, dancing and music. We'd taken an incredible cruise through Chilean fjords and witnessed our first ever iceberg calving from the face of glacier.
Well worth every penny!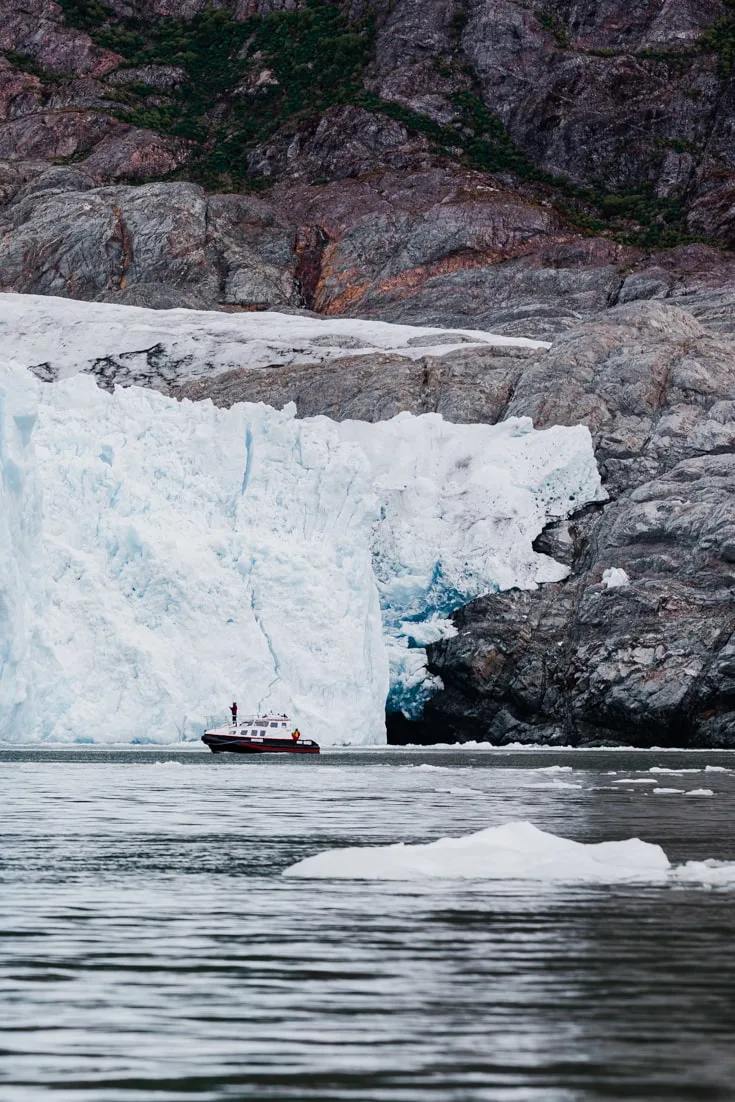 How To Get To San Rafael Glacier
You need some commitment and deep pockets to experience the San Rafael Glacier. Those willing to take the time and lucky enough to get a ticket, will be rewarded with an adventurous story to dine out on for years. Here's how to get to Laguna San Rafael and glacier.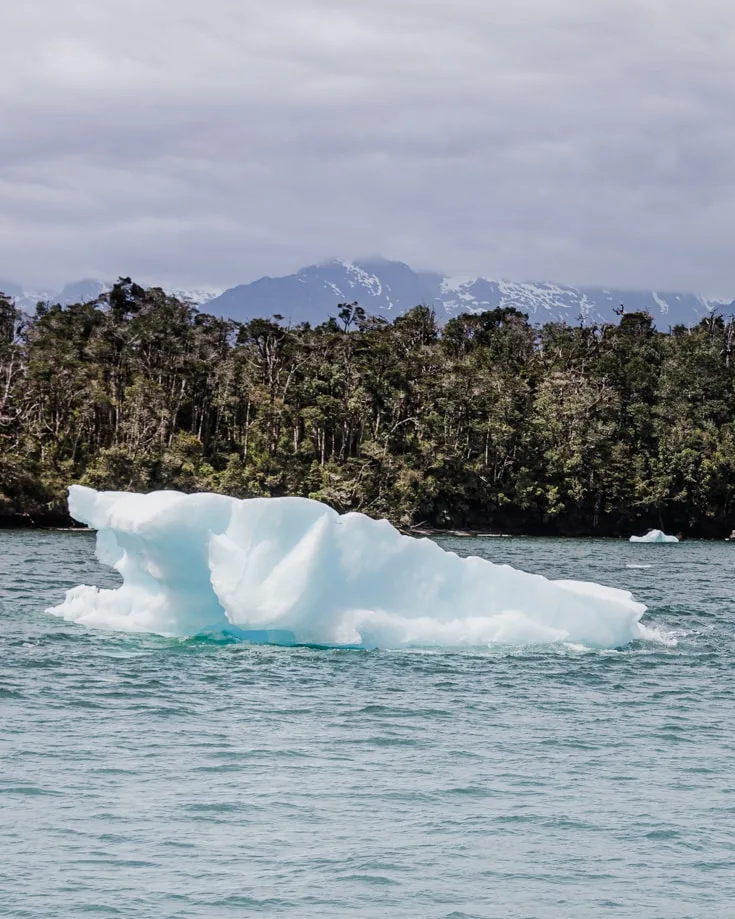 A Day Trip From Puerto Chacabuco On a Catamaran
This is how we visited the glacier and you'll know from reading this article, we loved every minute of it.
The total journey takes around 14 hours and costs about between CLP 150000 and CLP 215000 per person. All costs on board are included. Food and drink is covered and they're not shy with the measures on the return leg either!
At the exchange rates at the time of writing, that's about US $190 to US $275 or GBP £155 to GBP £225.
The cheapest way to buy tickets is to book well in advance directly with Loberias del Sur hotel. The first 40 seats sell for the lowest price and prices go up after that.
We managed to buy 2 of the last 4 seats available the day before for CLP 200000 each when we arrived at the hotel. Not the cheapest way to do it but we couldn't guarantee our arrival day so had limited choice.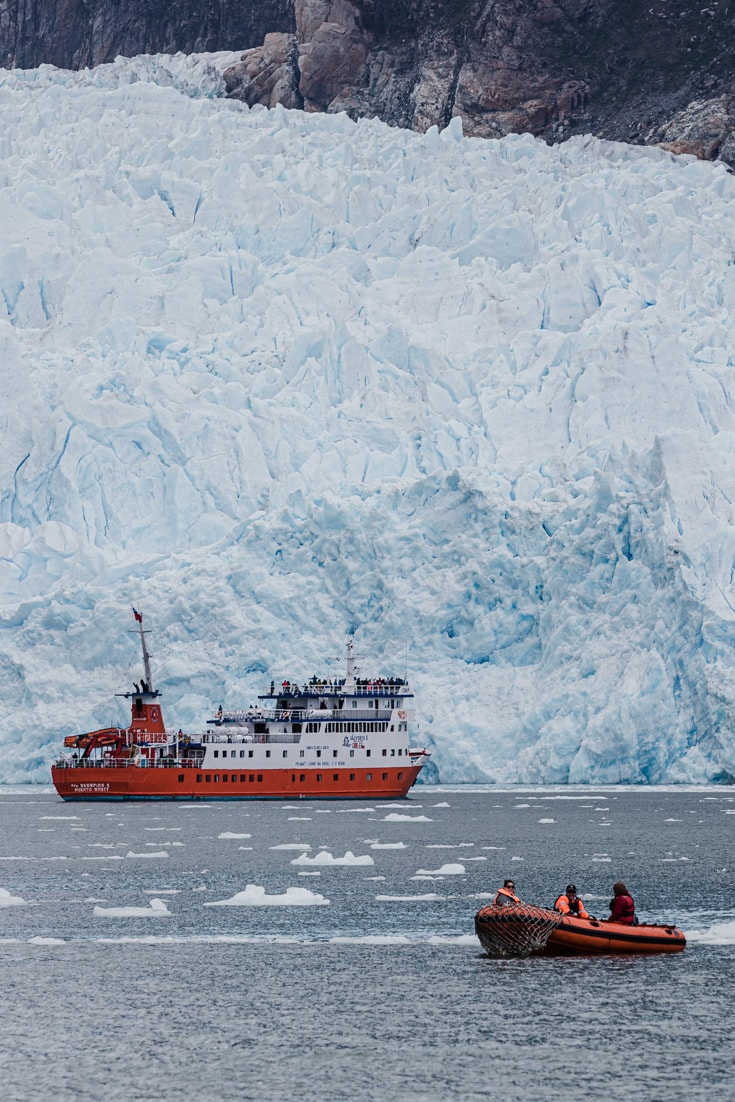 How To Get To Puerto Chacabuco
If you're driving the Carretera Austral, Puerto Chacabuco is about 78 kilometres west of Coyhaique.
From the north, turn right off Ruta 7 a little south from Villa Maniguales, then Ruta 240 all the way into Chacabuco.
From the south, turn left out of Coyhaique and follow Ruta 240 all the way into Chacabuco.
Where To stay In Puerto Chacabuco
For overlanders | the lovely reception staff at Loberias del Sur hotel allowed us to park our campervan in their secure parking for free for 2 nights.
This gave us peace of mind the van was in good hands while we visited the glacier and meant we could indulge in an extra whisky on the return leg of the cruise.
Loberias del Sur hotel | minibuses pick up and drop off guests for the day trip from here so it's a convenient place to stay. And it's the finest hotel in town. Check availability here.
Cabanas and hospedaje | these smaller accommodation options will suit those on a tighter budget. There's plenty to choose from all within a short walk of the pick up point for the cruise too. Check options and availability here.
If you'd prefer more budget accommodation, make sure to check out Hostelworld for their latest rates and availability.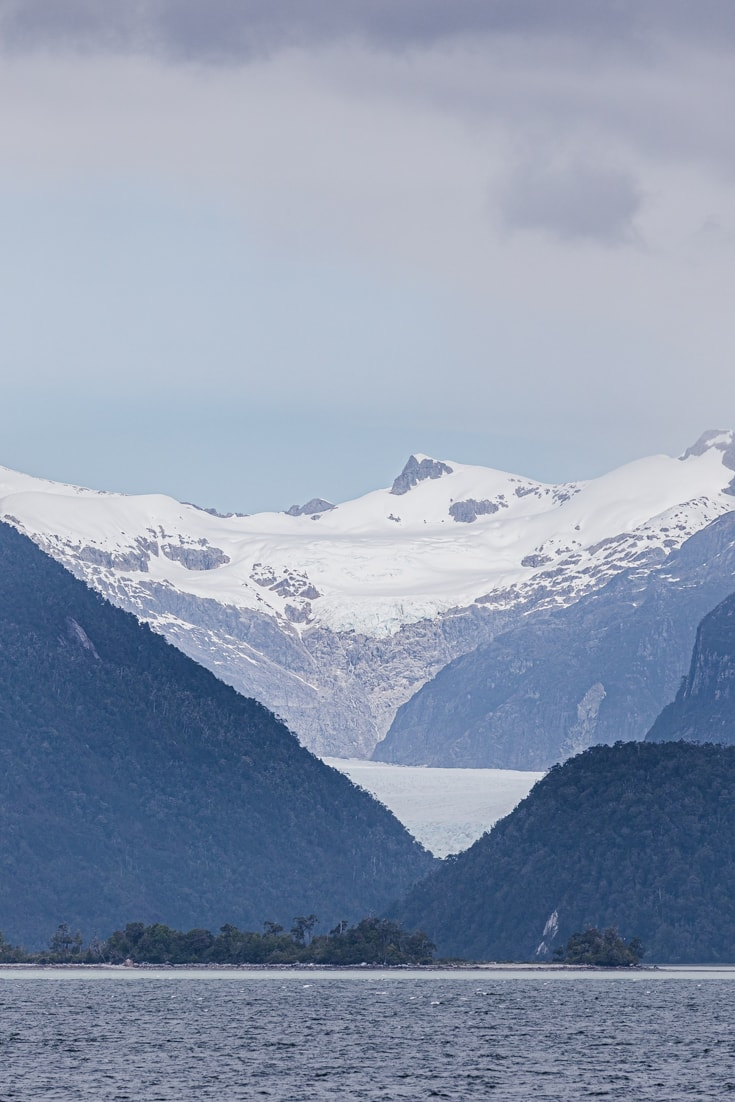 Overland & Boat Trip From Puerto Río Tranquilo
When we were looking into booking tickets, we wanted to take a boat trip from Bahia Exploradores. Because the port is significantly closer to the glacier than Puerto Chacabuco, we hoped it'd be cheaper.
However, a month or so before we arrived, a massive landslide cut off the road to traffic and we couldn't get up-to-date information about any affect on the tours.
It's since sorted so the trip still run. US $250 will secure you a seat on this day trip. It lasts about 12 hours and includes a light breakfast, a lunch box and a whisky tasting with glacial ice.
The boat is considerably smaller, carrying only 20 passengers compared to the large catamaran we were on and you get the opportunity for a little hiking too.
If you plan on visiting the Marble Caves, this option will save you a few extra driving miles as Chacabuco is a 70 kilometre diversion off the Carretera Austral.
You can book in advance here or if you're flexible on time, haggle for a discount when you book your Marble Caves tour.
If sea kayaking interests you, check with the tour operators here too because it's possible to kayak in the lagoon.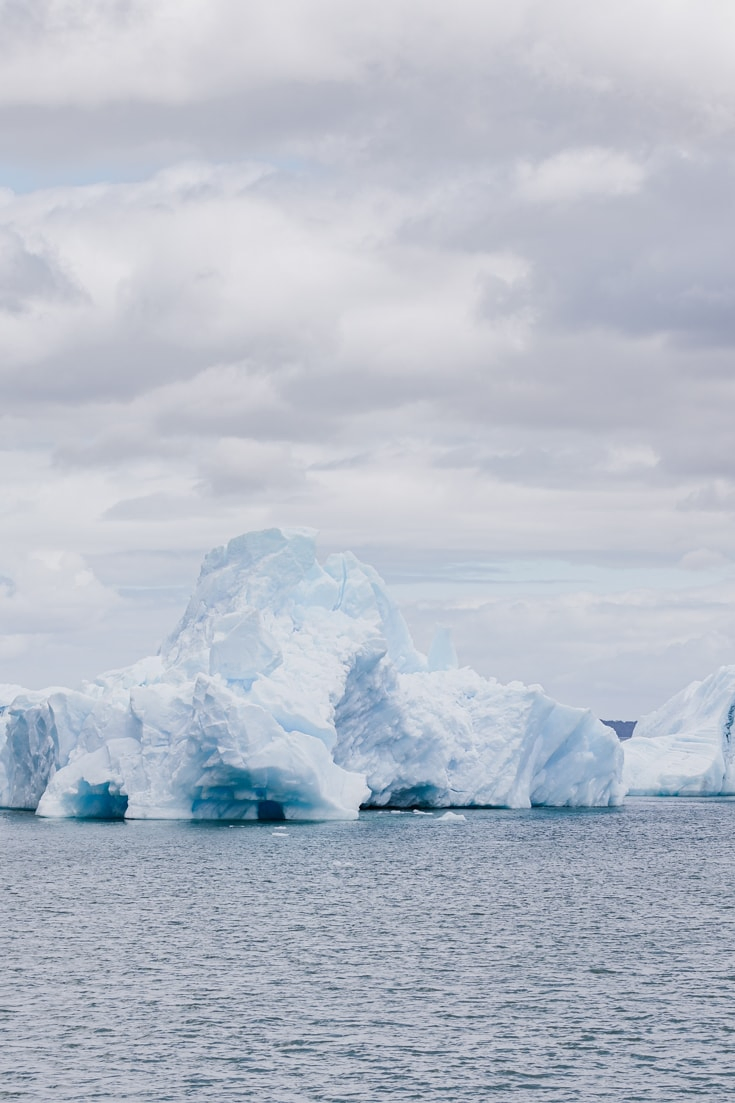 Where To Stay In Puerto Río Tranquilo
The town has a few hostels and hotels you can book in advance too – probably best in the high season. You can browse for availability here.
Overlanders need not worry. You can park overnight for free on the shores of Lago General Carrera. Nearby, there's some wonderful wild camping opportunities too.
Explore the surrounding area and find your own lupin scented spot, or check out iOverlander for gems others have found before you.
Know Before You Go
Before visiting San Rafael Glacier, here's a few things you should know to help you get the most out of your trip.
The Views Are Incredible
We suspect having seen photos in this post, you'll already know this, but it's worth spelling it out. The views along the entire length of the fjord from Puerto Chacabuco all the way to Laguna San Rafael are out of this world.
When we went, the weather was grey and overcast, as is often the way in Patagonia, but we had spells of patchy blue skies too.
The moody weather only enhances the views – it somehow feels more adventurous than if the sun is shining and there isn't a cloud in the sky.
Wrap up warm and spend time out on the deck to breathe in the fresh Patagonian air and appreciate the land lying before you.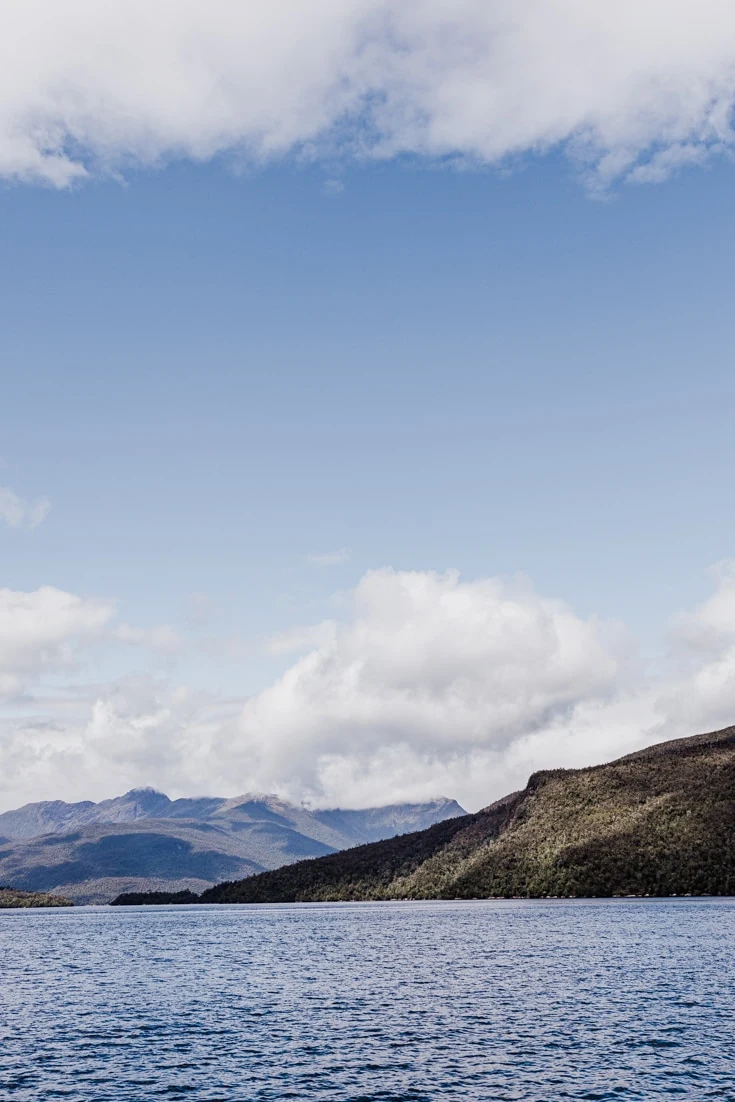 When Is The Best Time To Visit Laguna San Rafael?
For the best chance of good weather, the best time to visit Laguna San Rafael is during the southern hemisphere summer, December to February.
The tour from Chacabuco operates all year though and you can bag cheaper tickets in the off season. Check with the tour operators though because the number of sailings falls drastically.
We'd particularly like to do the same cruise again during the April or May to see the Fall colours lining the fjords. It must be spectacular!
Bear in mind, the ultra cold winters and wet weather may make the Carretera Austral treacherous in places. But the buses still get through.
Check out our definitive guide to the regional seasons to find the best time to visit Patagonia.
What To Pack
When you click on links to various merchants on this site and make a purchase, this can result in this site earning a commission. As Amazon Associates, we earn from qualifying purchases. For more info, please check our disclosure page.
Even in the summer, you can expect rain, wind and cold in Patagonia and sailing through the fjords is going to intensify the real feel.
To get the most out of the trip, you'll want to spend at least some time out on deck. Layering up is essential so you're not too hot indoors but can still enjoy the outdoor scenery. Hat, gloves and a scarf or 2 are essential.
Good footwear is essential too – leave the high heels at home – your fellow passengers in the inflatable zodiac boat will thank you for it!
And of course, don't forget your camera with extra batteries.
Check out our full guide of what to pack for Patagonia before you go.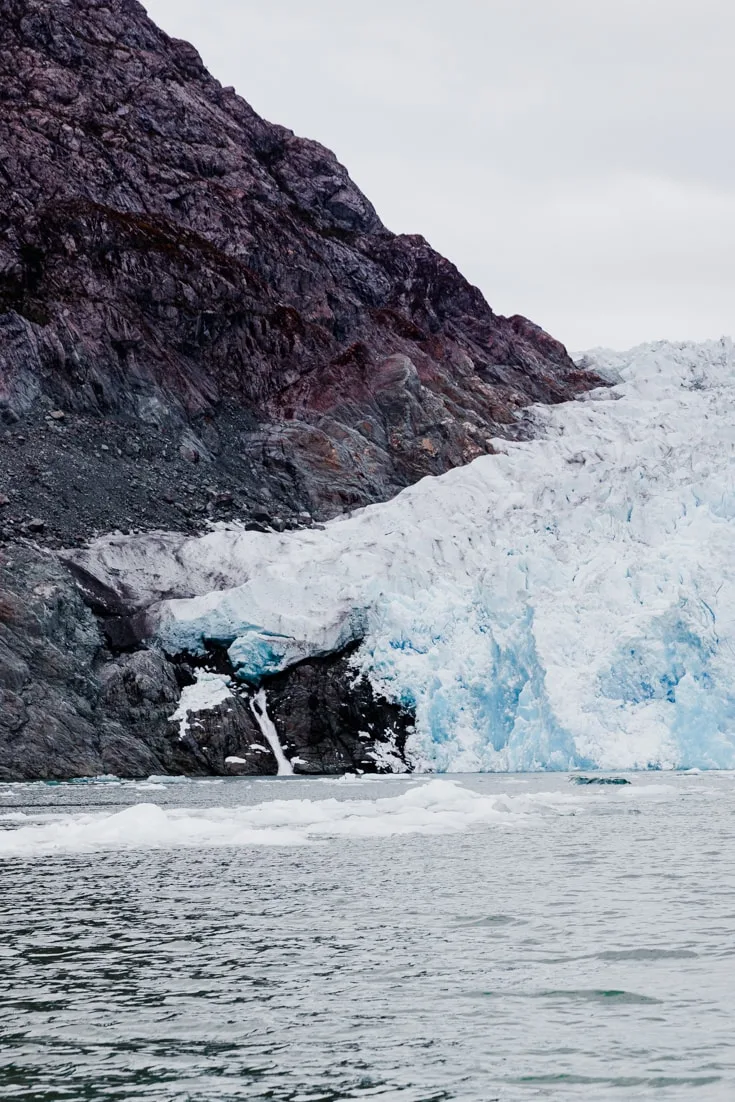 Onward Travel
Nearby | Don't miss a trip to see the incredible Marble Caves from Puerto Río Tranquilo.
Southbound | Keep following the Carretera Austral and explore Lago General Carrera.
Heading north | Stick to the Carretera Austral and hike Cerro Castillo and visit Coyhaique.
Eastwards | If you're going into Argentinian Patagonia, don't miss a visit to Cueva de las Manos.
Many people who've visited Laguna San Rafael and glacier have called it a once in a lifetime trip.
With phenomenal landscapes, inquisitive marine life and an endless supply of Scotch on the rocks, it's easy to see why.
We loved this trip so much it was the final deciding factor in booking our Antarctica cruise!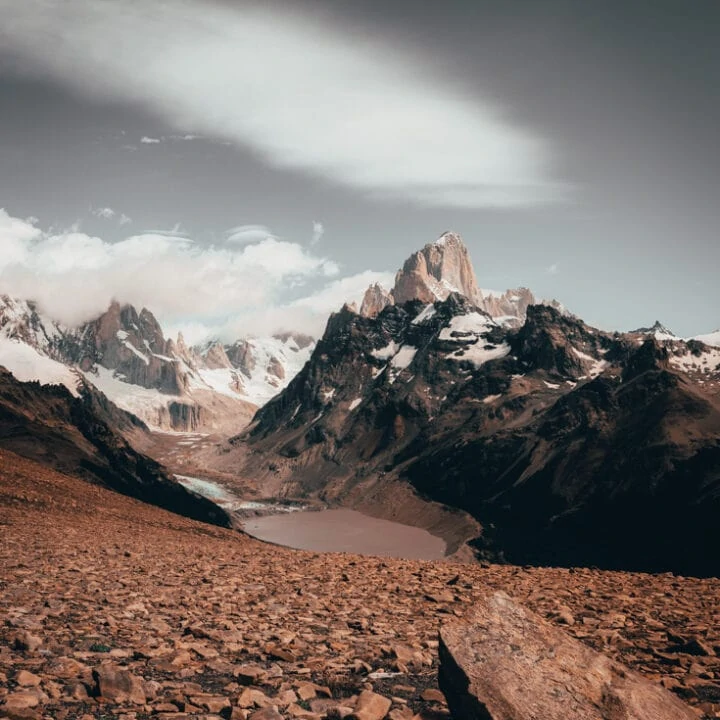 Patagonia Travel Tips
Important tips and resources for planning an incredible trip to Patagonia, based on our extensive experience travelling through the entire region.
Tools
Instructions
Find the best time to go to Patagonia for the things you enjoy.
Book a cheap flight to Patagonia with Skyscanner. Better still, if you're planning a long-term trip, ship your camper van to South America as we did!
Plan a rough itinerary with an idea of how long you'll stay in each place. But be flexible - Patagonia will get under your skin and you'll wish you had more time. Get a copy of the Moon Patagonia travel guide to help you plan your itinerary.
If you want to explore Patagonia in a rental car, make sure to book in advance. Especially if you travel between December and February. Get free comparison quotes with rentalcars.com.
Check out our extensive and still growing guides to Patagonia for more information on both Chilean and Argentinian Patagonia with places to go, things to do and see & loads more.
Book your accommodation in advance, at least for the first destination. For hotels, use booking.com. For apartments use Airbnb and get a discount on your first booking. For free camping, use the iOverlander app offline.
Try to learn Spanish or at the very least have some basic phrases. English is widely spoken in the major tourist towns in the south, like El Calafate, El Chalten and Puerto Natales. Everywhere else, you'll need some basic language skills to get the most out of your trip.
Reserve your tours and activities in advance with Viator and Get Your Guide.
Get your rucksack ready with our definitive Patagonia packing list.
Go have the adventure of a lifetime!
Notes
We hope this helps you plan your travels in Patagonia. It's an enormous region and one we completely adore. Yet we found it difficult to plan our first trip, so we've written extensively about it to help you out!
If you have any questions about Patagonia, travelling in a vehicle or even building a campervan, contact us by email at [email protected].
Like it? Pin it!