Argentina has no less than 46 national parks.
Many are well known like Iguazu, Tierra del Fuego and Los Glaciares. But Lihue Calel National Park is relatively unheard of.
It's remote location deep in La Pampa province, means few passers by. With no big ticket natural wonders, or nearby popular tourist attractions, Lihue Calel National Park (Lihué Calel Nacional Parque in Spanish) doesn't even make it onto a tour bus itinerary.
Right up our street then.
Our 1000 mile road trip across Argentina from Buenos Aires to San Martin de los Andes in the Argentinian Lake District passed the entrance to the park, so we decided to explore.
We loved the place so much, we ended up staying for 3 nights!
On the off chance you find yourself in or around the deep south of La Pampa in the north of Argentinian Patagonia, here's everything you need to explore the delightful Lihue Calel National Park too.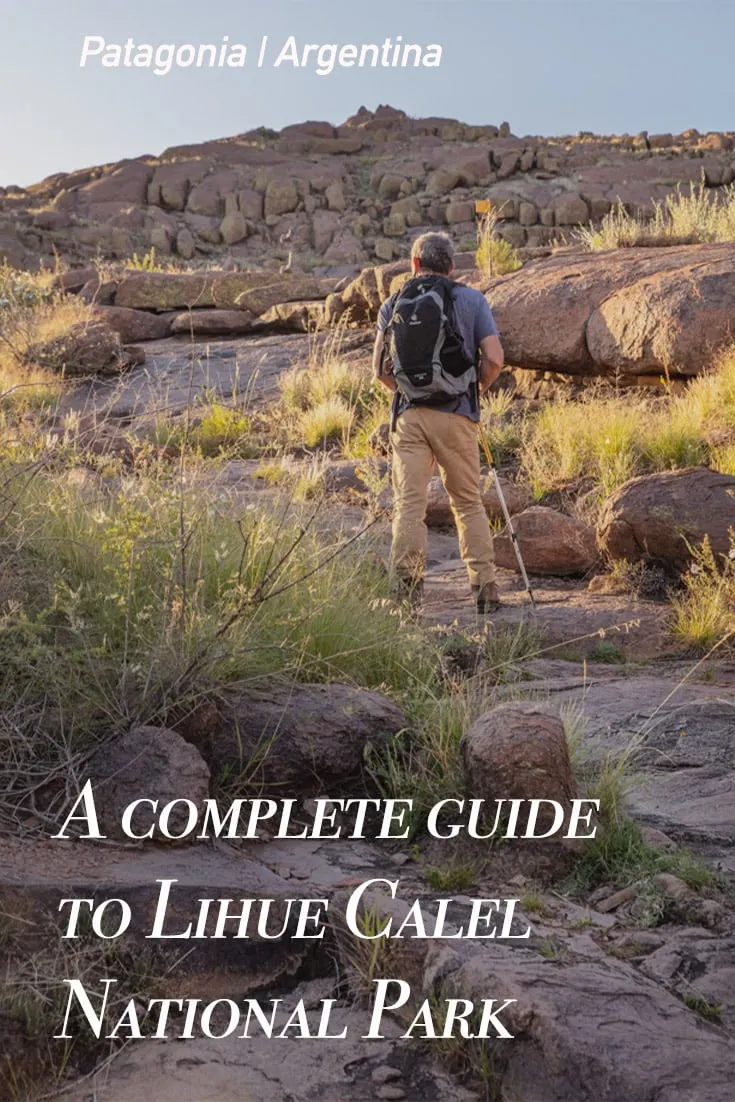 A bit about Lihue Calel National Park
La Pampa receives minimal annual rain fall so is a dry and dusty region of central Argentina.
But in Lihue Calel National Park (Parque Nacional Lihué Calel in Spanish), the rocky hills, strewn with boulders holds onto rainwater in deep puddles and oasis's.
So the area is uniquely rich in trees, flowering cacti and wildlife. Some flowers are found nowhere else in the world.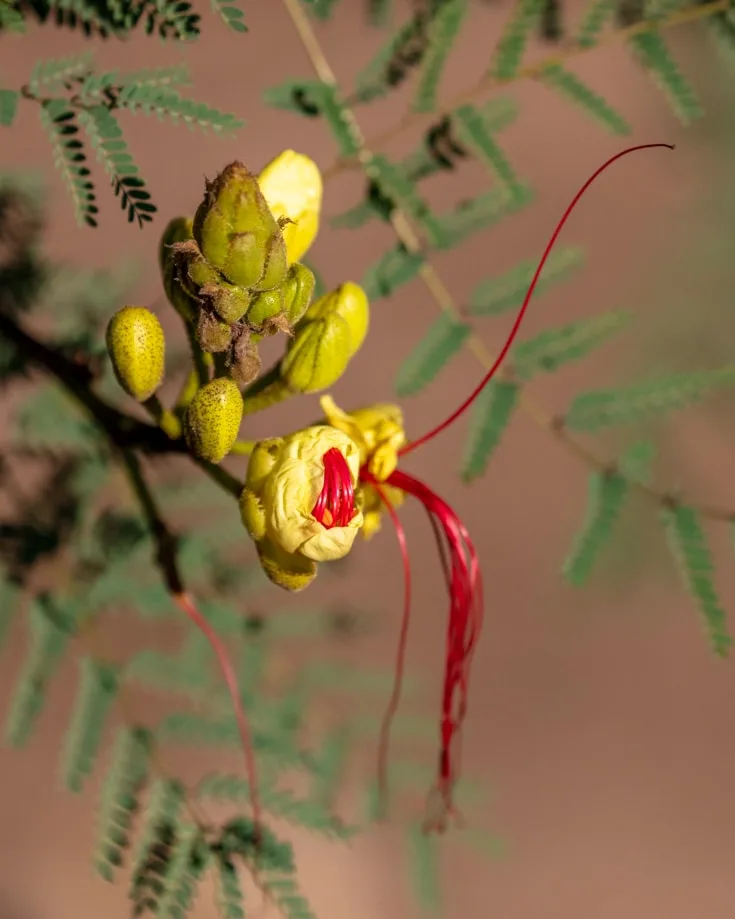 And with seed bearing trees come seed eating birds and animals. And with those, come predators.
Lihue Calel National Park is home to massive rheas – like a South American ostrich – guanaco, giant 7 kilogram chinchillas called viscachas and the elusive puma.
Having seen jaguars and ocelots in Brazil, we need to satisfy our nature loving wanderlust with a glimpse of a puma. So maybe we'd get our chance here!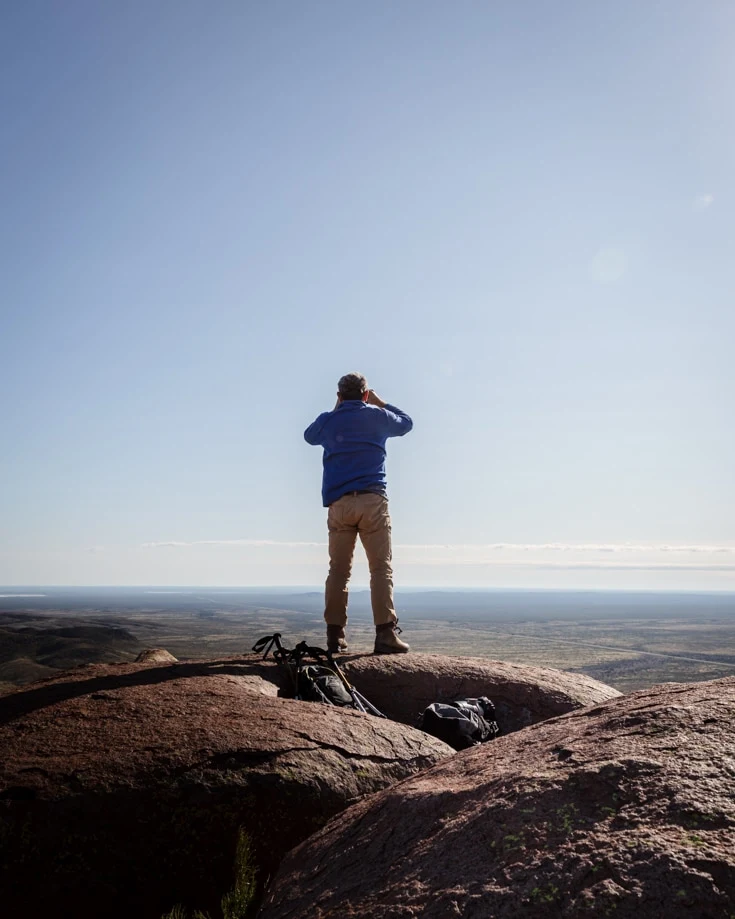 Hiking in Lihue Calel National Park
We arrived at the park at around 5pm, 3 hours before sunset.
Billy the ranger greeted us with a big smile, his outstretched arm offering a freshly topped up mate gourd.
Angela's quite partial to sipping the South American tea and joined in the palaver that goes with it.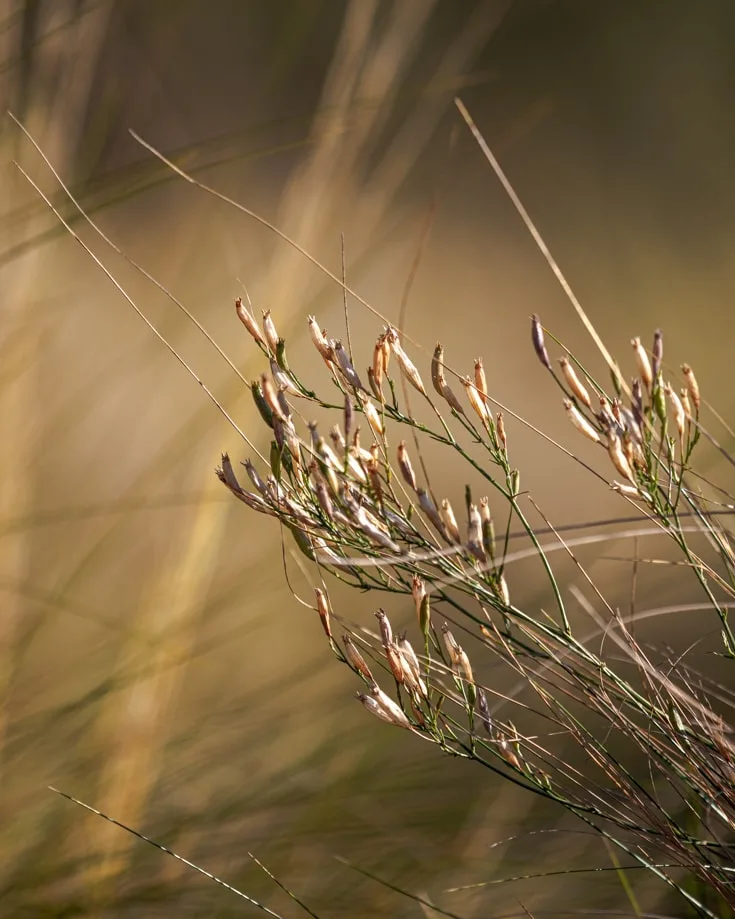 As we registered our stay, Billy explained the trails were closed until 8am. Dusk is puma dinner time and the rangers don't want their evening ruined by a couple of missing Brits.
One puma in particular makes a regular appearance around camp so if we're lucky, we may catch a glimpse.
Excited, we settled in for the evening. We ate dinner watching the hamster like tocu-tocu scurry around, filling their cheeks with seeds from the caldén tree.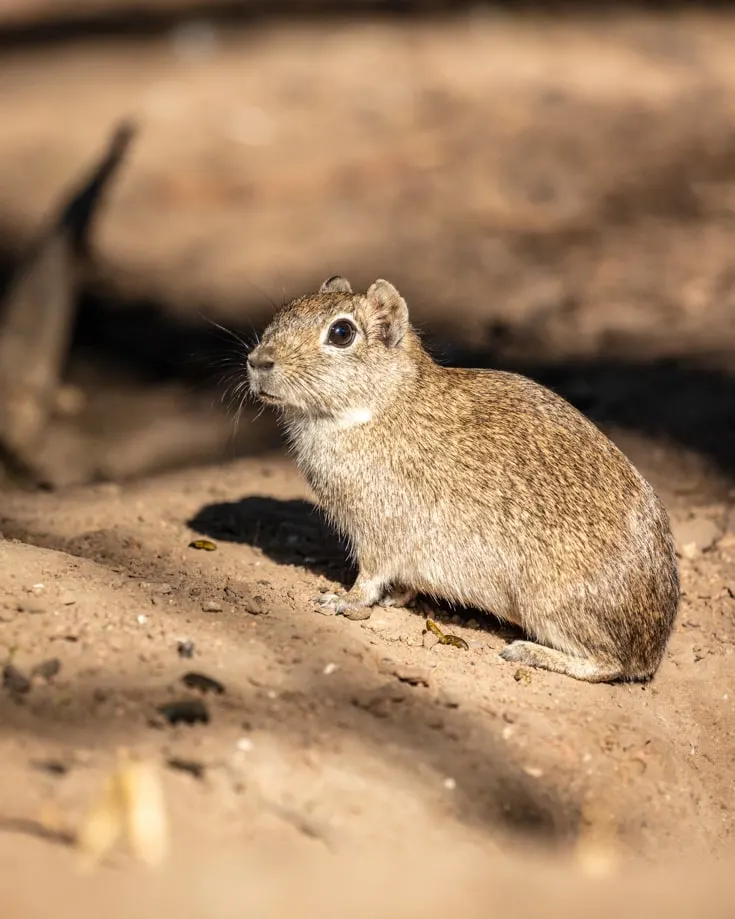 Pairs of blue-crowned parakeets came in to roost, while tyrants and fly-catchers grabbed their final meals of the day from the dusty ground.
As the Milky Way appeared high in the night sky, we turned in. No puma visit for us this evening.
Over the next 2 days we hiked a couple of the trails.
Sendero Namuncurá trail
This area gets pretty hot during summer and in February, it was a sticky 34°c. So any hiking would have to be done early doors to avoid the midday heat.
The first trail we tackled, Sendero Namuncurá, is only 1.5 kilometres in each direction and leads to the summit of Cerro Alto.
We could see the end of the trail from camp, 200 metres above us.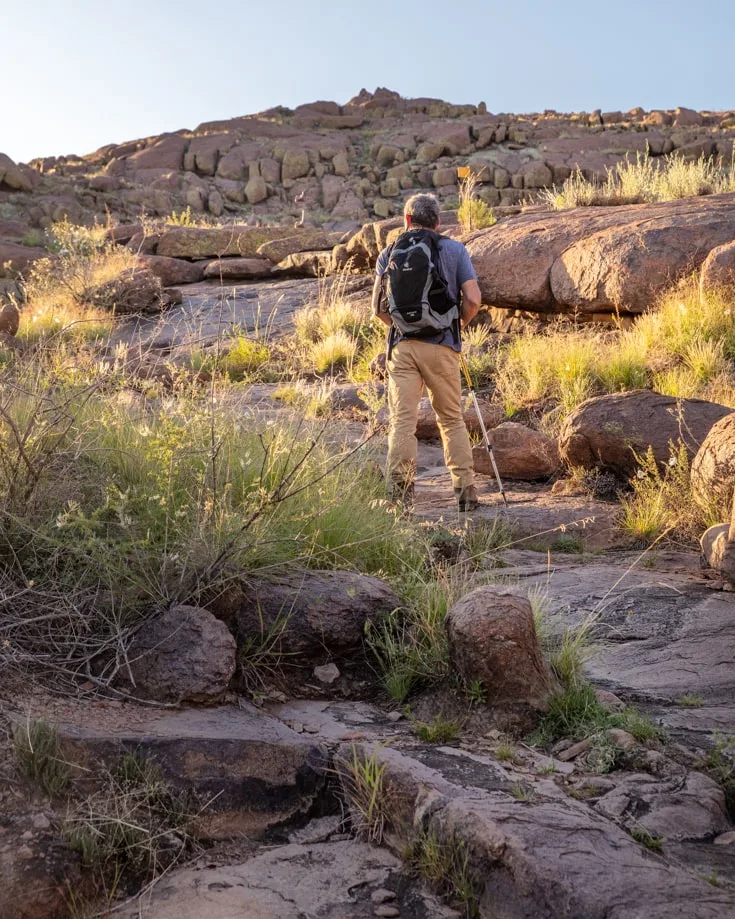 Armed with day hiking packs, poles and cameras we set out.
Mindful there could be a puma waiting round any corner, though more likely a snake, we spotted neither.
But the flowering cacti, 360° views of the surrounding arid landscape and the salt lake in the distance, glinting in the early morning sun made the clamber worthwhile.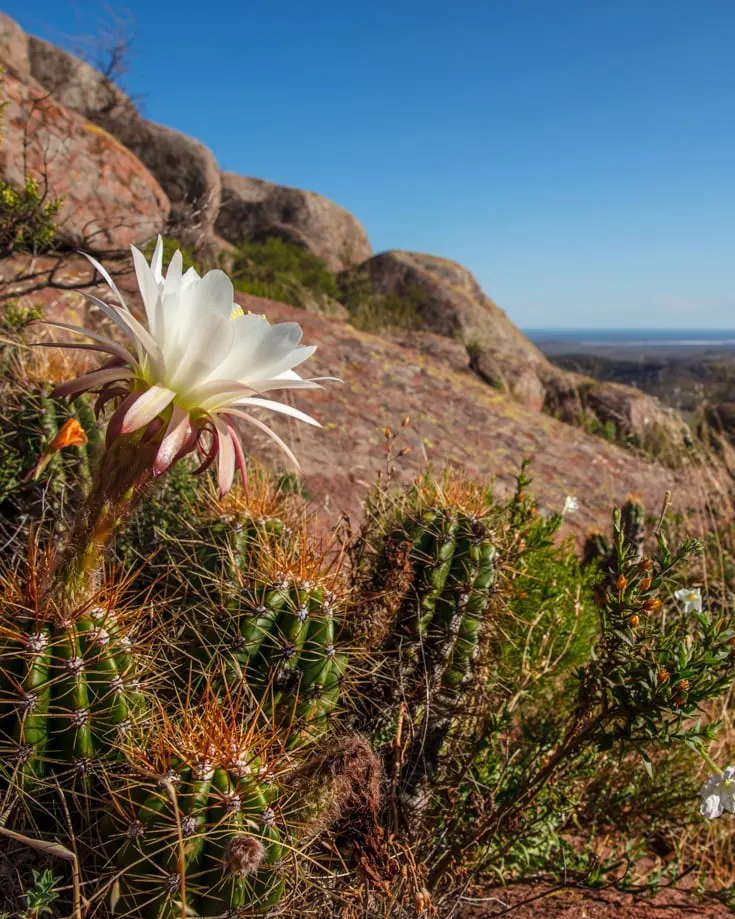 After 3 months in Buenos Aires it felt good to be back out in nature.
The park rangers marked the difficulty rating of Sendero Namuncurá as low but there's a lot of rocky terrain to clamber up and over.
Finding a good footing isn't always easy and we were glad of our walking poles.
After our extended city break, our legs certainly know we're back!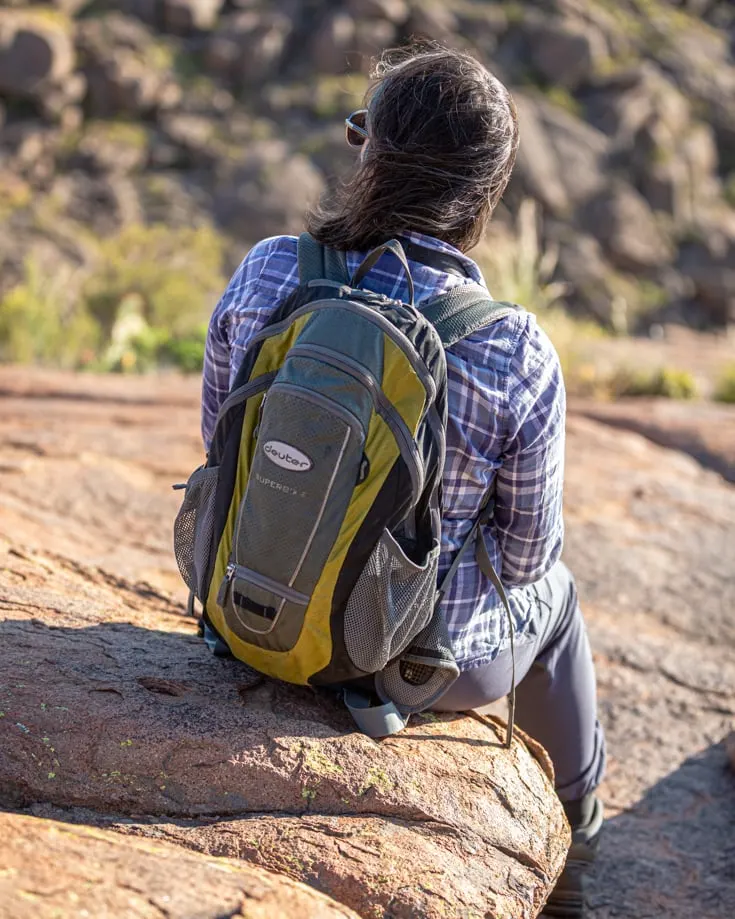 Enter the giant chinchilla
We relaxed around camp for the rest of the day with a bbq lunch, birdwatching and checking out the information centre at the rangers' station.
Quite large holes, entrances to burrows, litter the ground beneath the trees.
We'd thought they'd long since been abandoned by something quite large, now serving as a squat for the dozens of tocu-tocu running round.
But as the sunset, we heard noises from below – not quite a squeak, not quite a hum. Some things unseen were clearly talking to each other.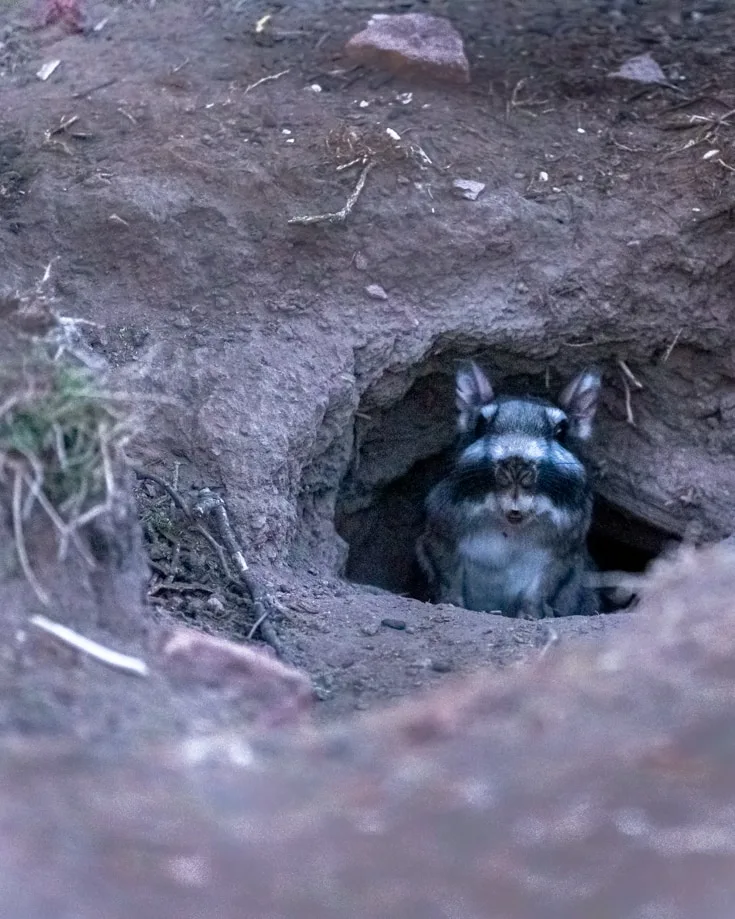 We had to concentrate our eyes in the failing light but soon, a stripy faced giant chinchilla emerged.
Cautious, he checked the coast was clear of predators (they make a tasty puma snack) before beckoning his family.
More than a dozen animals emerged from the burrows. These are viscachas and at 7 kilograms, they're the heavyweight of the chinchilla family.
From what we gathered, no puma threatened the family that night.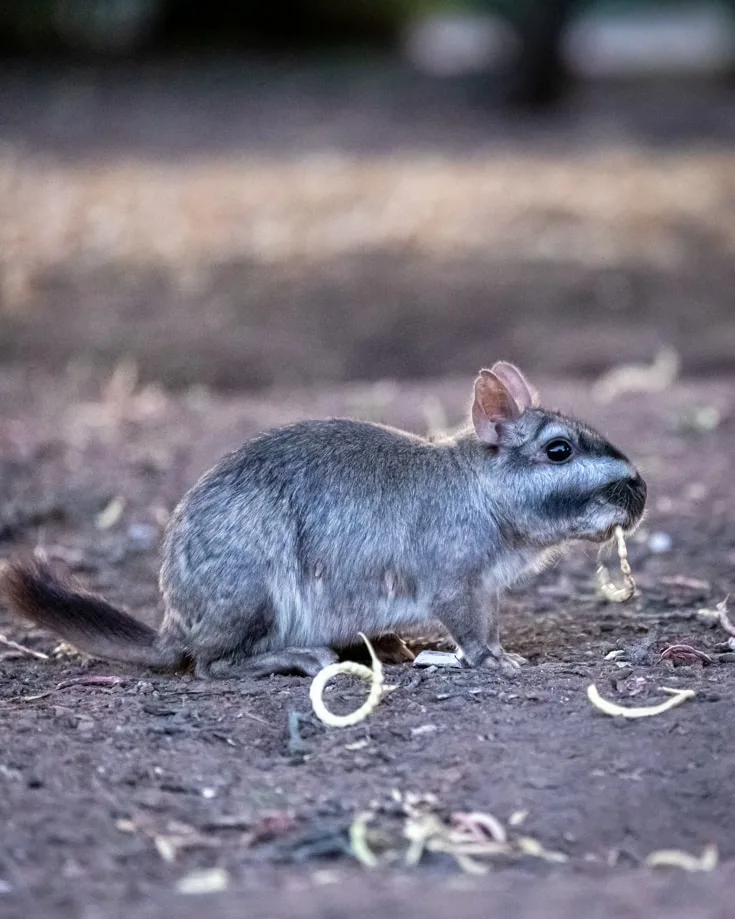 Sendero Peatonal and Valle de las Pinturas
We spent our final day in Lihue Calel National seeking out the ancient rock art.
A 12 kilometre round trip hike along Sendero Peatonal led us to Valle de las Pinturas, the valley of the paintings.
It's a flat trail, meandering through an area decimated by wildfire in 2018.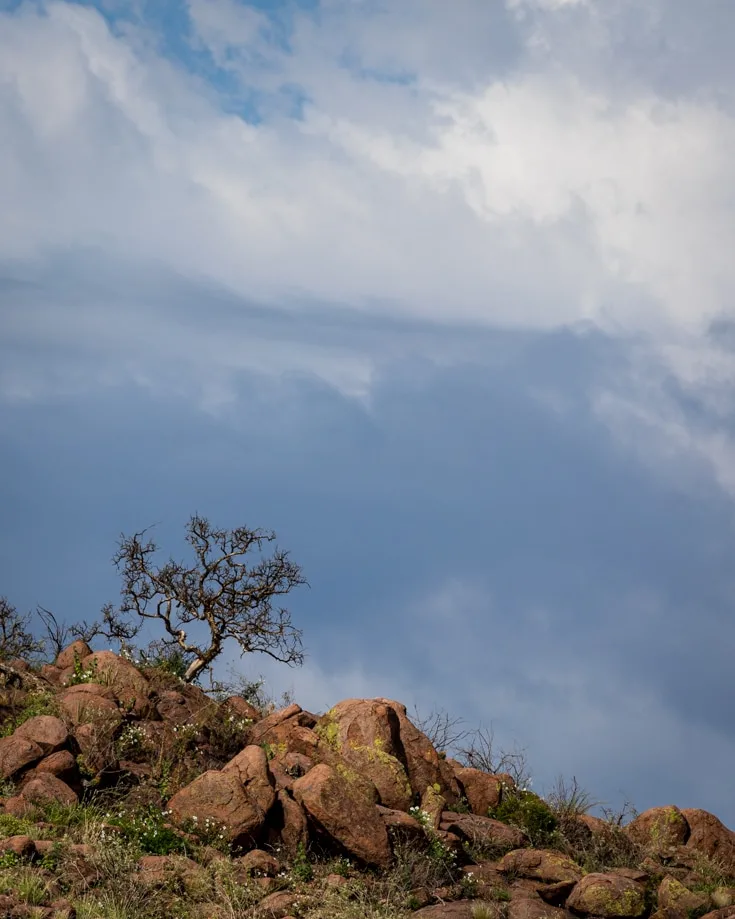 The charred remains of trees are the perfect perch for turkey vultures.
Even in the 2 years since the fire, the grasses, shrubs and flowers are recovering well.
Flanked on both sides by rocky terrain where a puma would be well camouflaged, we felt we were walking into an ambush. We recounted Billy's advice about what to do in the event of a big cat encounter.
Yet still we saw no puma.
We found the 2000 year old cave paintings at the end of a rocky trail.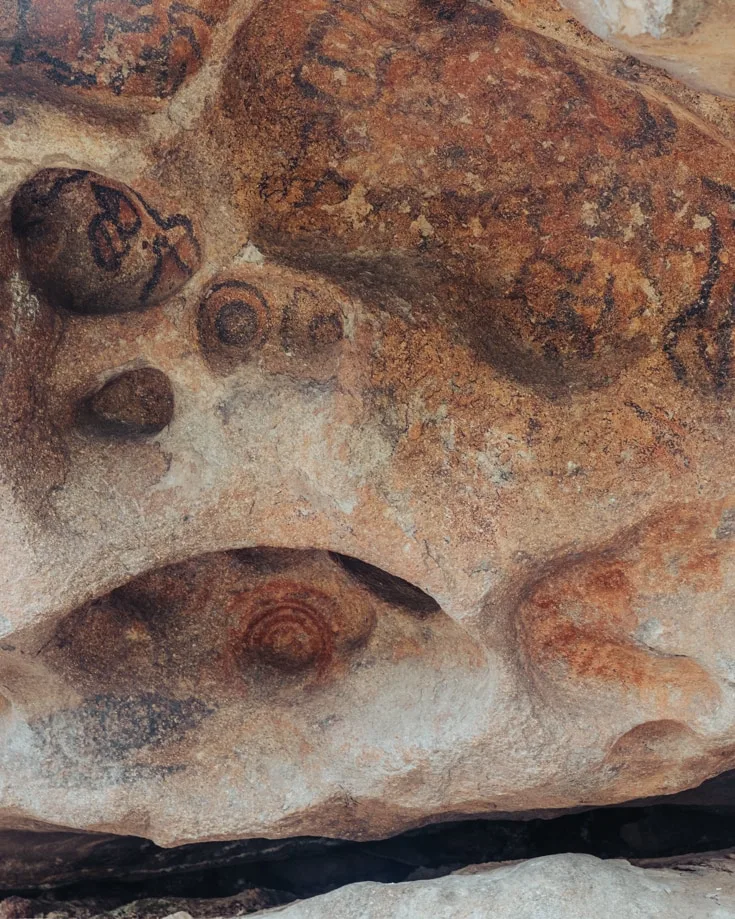 The art isn't anything to write home about as such and certainly not as impressive as that at Cueva de las Manos.
Yet it presents a wonderful glimpse into the past. The valley is an oasis, still holding water even into the late summer.
This would have been a haven for the hunter gatherers of the past. Their paintings were like putting a post-it note on the fridge door, letting others know of the prey they could expect to find.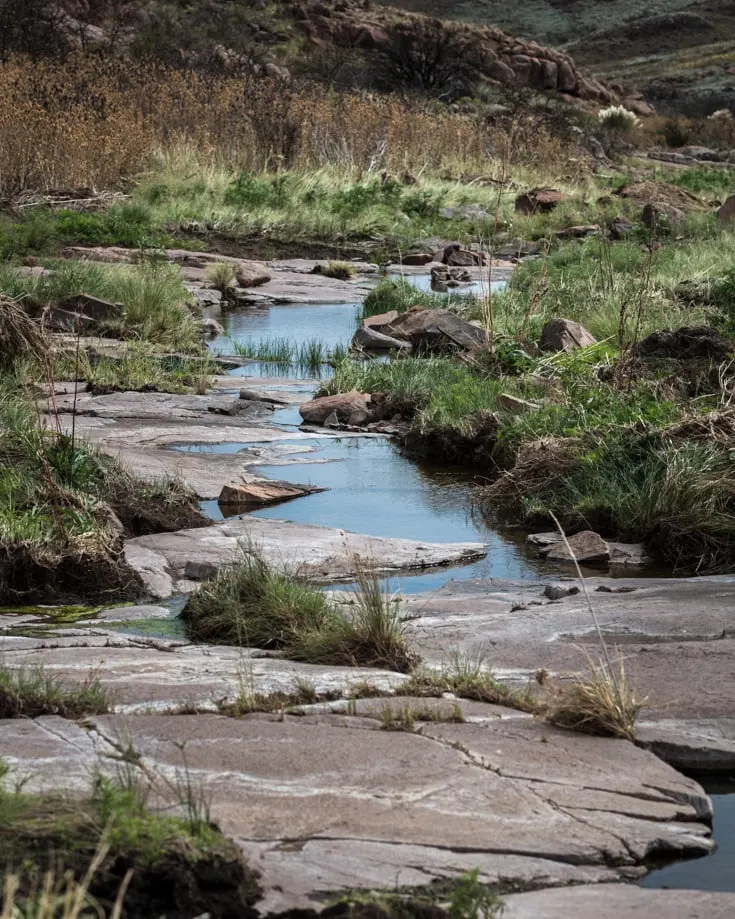 Just after sunset, a commuter travelling from Bariloche to Buenos Aires pulled into camp.
He popped his tent and pretty much went straight to sleep. He'd left before we woke at dawn.
It's such a shame he missed the chance to enjoy the wonderful nature this national park provides.
Useful information for visiting Lihue Calel National Park
When you click on links to various merchants on this site and make a purchase, this can result in this site earning a commission. As Amazon Associates, we earn from qualifying purchases. For more info, please check our disclosure page.
The deep south of La Pampa is remote so you should come prepared. Here's everything you need to know to make the most of your visit.
Don't miss our Argentina travel guide to help plan your trip either.
Check on the National Park's website for the latest information.
How to get to Lihue Calel National Park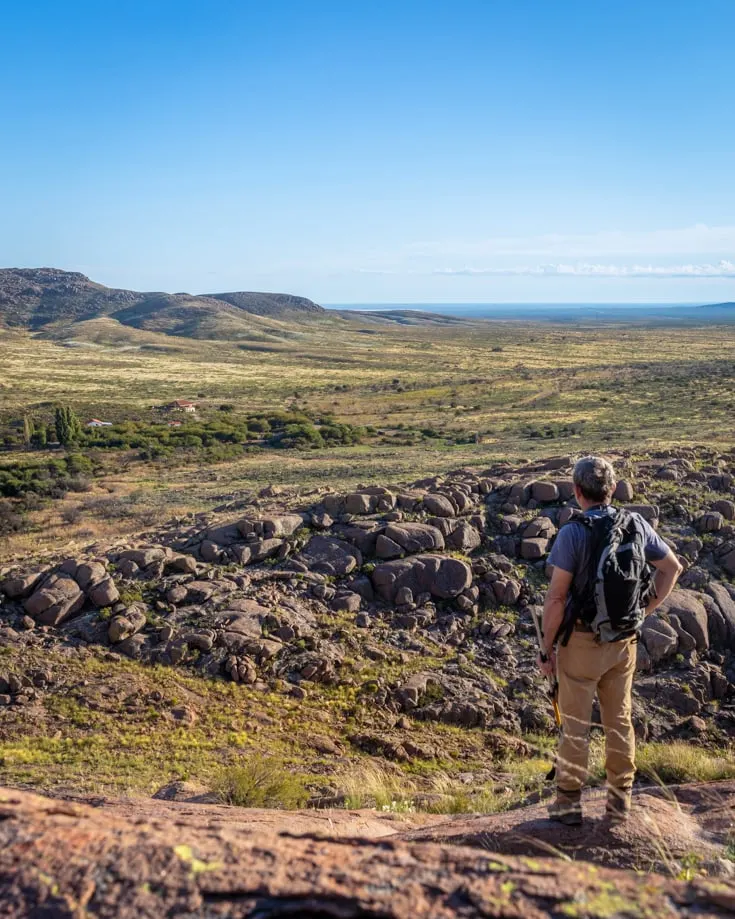 There's no public transport to the national park and you won't find it on any tour itinerary either.
To visit this off the beaten path park you need to make your own way here. Your own vehicle or hire car is best but you could try hitching too.
While the latter is commonplace in Argentina, you may have a wait to find a ride here.
Access to the park is on RN152, about 220 kilometres south of Santa Rosa and 300 kilometres northeast of Neuquen city.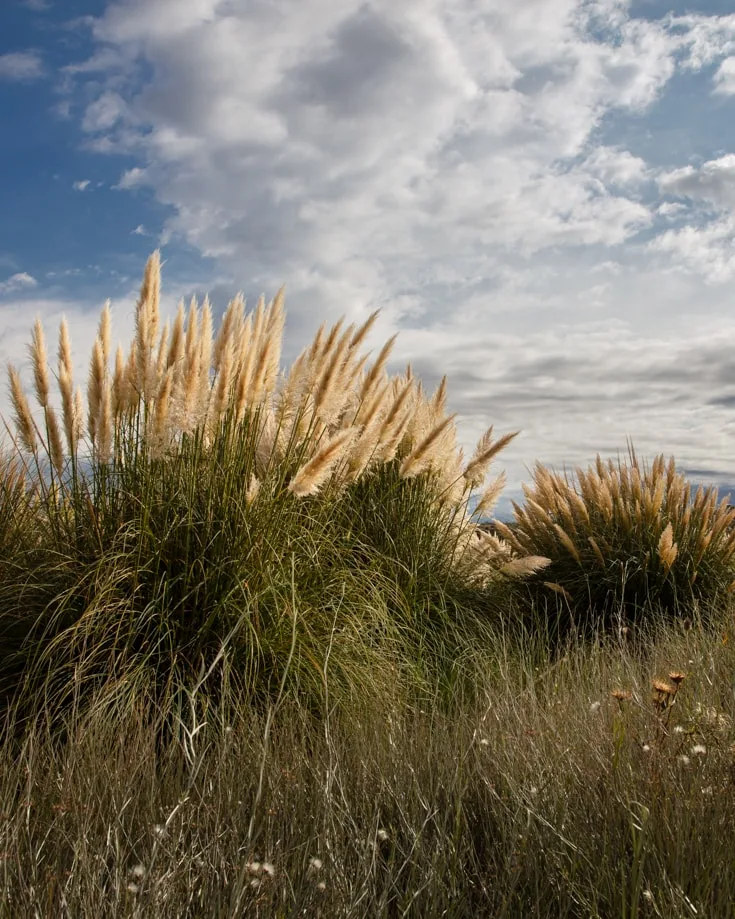 Fuel
The nearest fuel station to the park is in Puelches about 30 kilometres away but it doesn't always have fuel.
Make sure you fill up at Padre Buodo if coming from Santa Rosa or Villa Regina, if coming from Neuquen.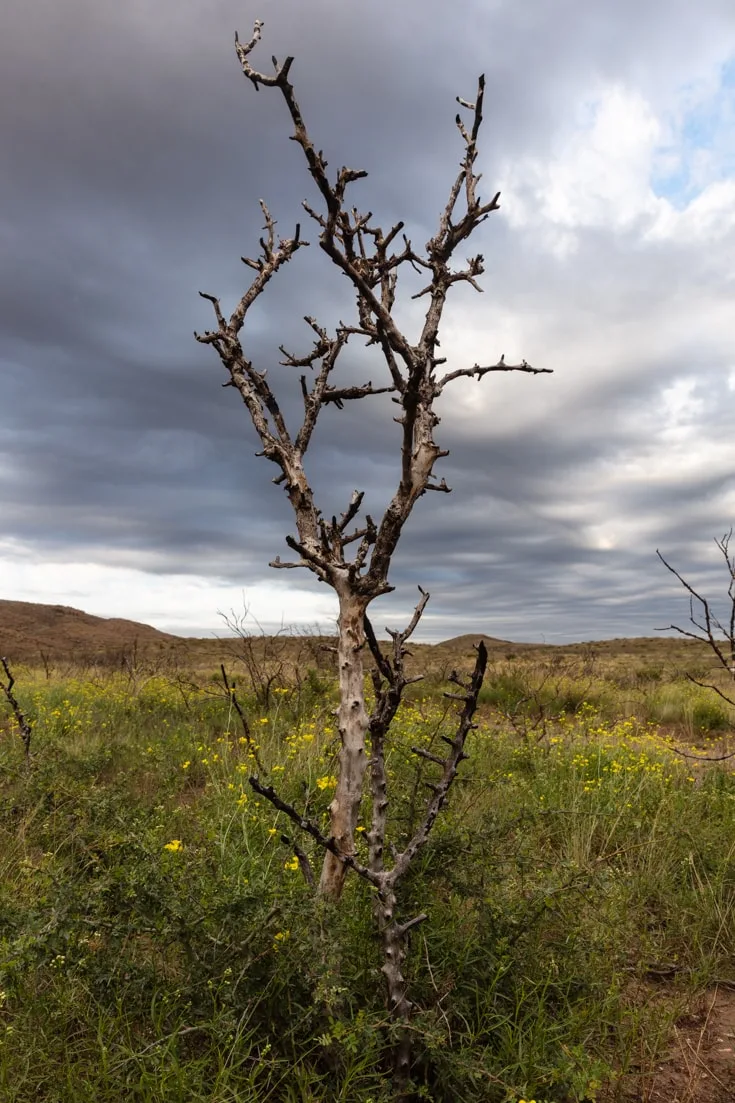 Supplies
With no shops within the park, you need to bring everything you need with you. Both Neuquen and Santa Rosa have large supermarkets to stock up at.
Remember though, you cannot bring fresh fruit & vegetables across the state border from La Pampa to Neuquen so limit your supplies to the days you need.
This only applies going south and it's enforced with a fumigation check point.
There's no access to potable, drinking water within the National Park. If you have a camper van, fill your fresh water tank at the last fuel stations en route. Otherwise, bring enough bottled drinking water for your stay with you.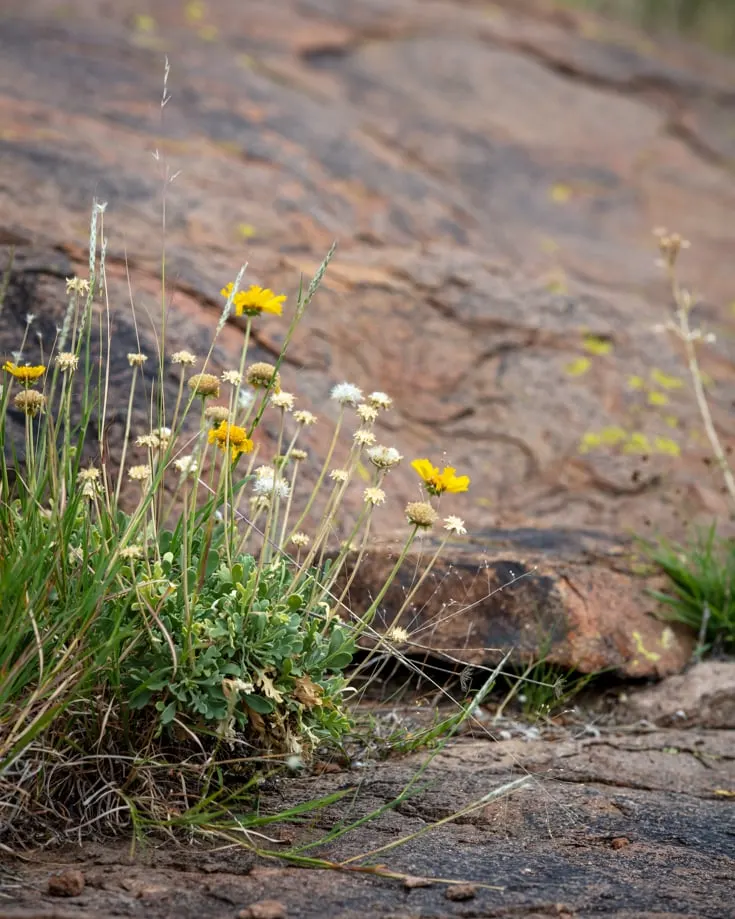 Camping
Camp facilities in the National Park are simple and free.
There's clean bathrooms with showers. Bring your own toilet paper.
The showers were cold when we visited in February but we understand they're hot outside of the sultry heat of summer. Cold showers were a blessing for us!
There's a large flat parking area that could easily accommodate several camper vans, motorhomes and overland rigs but the chances are, you'll have it to yourself.
We stayed for a long weekend during the Argentinian summer holidays and only met one other person camping.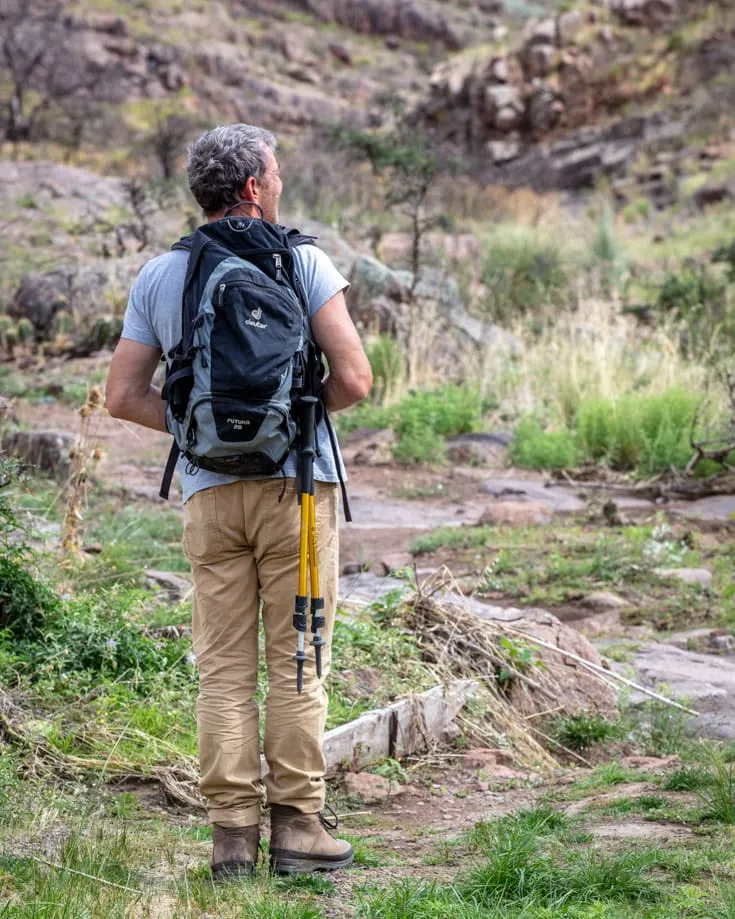 For campers with tents, just choose your spot around the rangers station avoiding the viscacha burrows. Check out our list of essentials for car camping before you set off.
No power hook ups are available but if you ask, the rangers may be willing to charge small devices.
The camp has picnic benches and parillas (bbqs) so bring charcoal, steak and bottle of your finest.
Sinks are provided for washing up.
There's no bins here to help protect the environment so you'll need to take your rubbish away with you. Pack some bin bags and check out our Patagonia packing list so you bring everything you need.
You can forget access to WiFi or a phone signal though. This is definitely an off-grid weekend.
Other accommodation near Lihue Calel National Park
The best way to enjoy the National Park is to camp.
However, we did see several day visitors to the National Park when we were there.
One of the hikes would be a welcome break on an otherwise long drive between Neuquen and Santa Rosa.
There's loads of accommodation options in both cities and if you're lucky, you may find a small guest house or two in Puelches.
Check options and availability for accommodation here.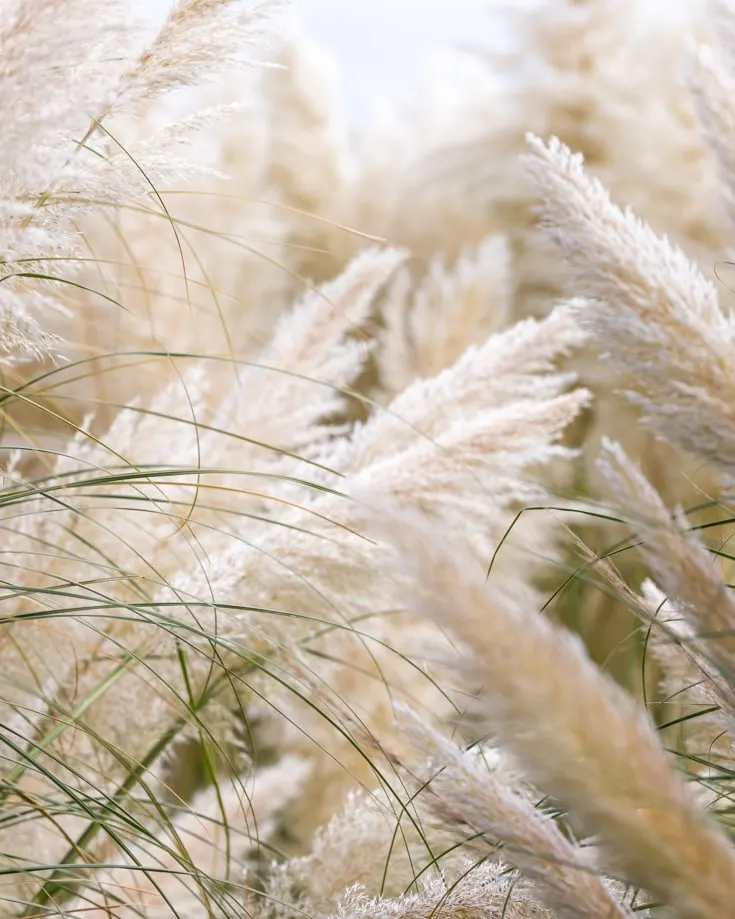 Lihue Calel National Park is at the northern reaches of Argentinian Patagonia.
Yet it's a world away from the dramatic mountains of Fitz Roy or the iceberg strewn lakes near Perito Moreno Glacier.
It just goes to show how diverse the Patagonian landscape is.
We may not have caught sight of the elusive puma but we do feel we shared their territory for a short while. If you're passing this way, Lihue Calel National Park is a must-see.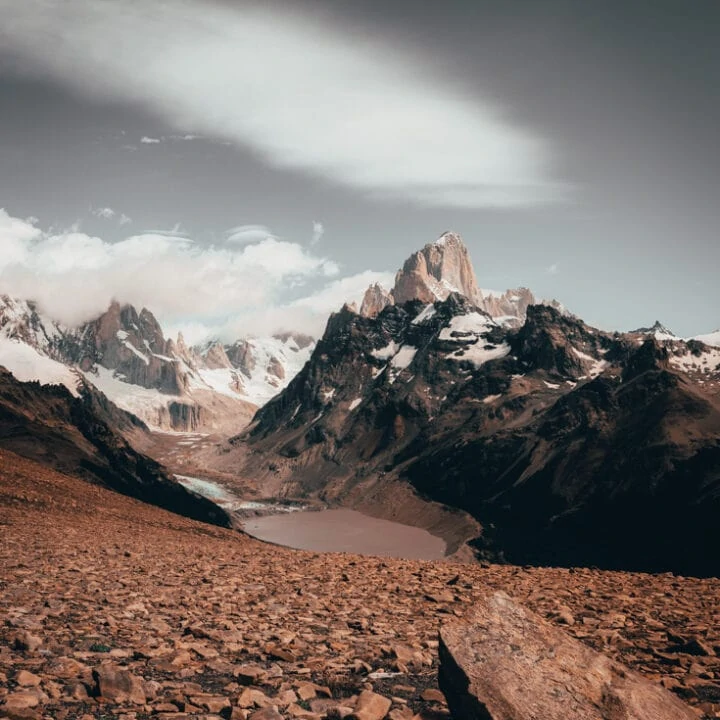 Patagonia Travel Tips
Important tips and resources for planning an incredible trip to Patagonia, based on our extensive experience travelling through the entire region.
Tools
Instructions
Find the best time to go to Patagonia for the things you enjoy.
Book a cheap flight to Patagonia with Skyscanner. Better still, if you're planning a long-term trip, ship your camper van to South America as we did!
Plan a rough itinerary with an idea of how long you'll stay in each place. But be flexible - Patagonia will get under your skin and you'll wish you had more time. Get a copy of the Moon Patagonia travel guide to help you plan your itinerary.
If you want to explore Patagonia in a rental car, make sure to book in advance. Especially if you travel between December and February. Get free comparison quotes with rentalcars.com.
Check out our extensive and still growing guides to Patagonia for more information on both Chilean and Argentinian Patagonia with places to go, things to do and see & loads more.
Book your accommodation in advance, at least for the first destination. For hotels, use booking.com. For apartments use Airbnb and get a discount on your first booking. For free camping, use the iOverlander app offline.
Try to learn Spanish or at the very least have some basic phrases. English is widely spoken in the major tourist towns in the south, like El Calafate, El Chalten and Puerto Natales. Everywhere else, you'll need some basic language skills to get the most out of your trip.
Reserve your tours and activities in advance with Viator and Get Your Guide.
Get your rucksack ready with our definitive Patagonia packing list.
Go have the adventure of a lifetime!
Notes
We hope this helps you plan your travels in Patagonia. It's an enormous region and one we completely adore. Yet we found it difficult to plan our first trip, so we've written extensively about it to help you out!
If you have any questions about Patagonia, travelling in a vehicle or even building a campervan, contact us by email at [email protected].
Like it? Pin it!