We didn't plan to visit the Lost Gardens of Heligan on our trip to Cornwall.
We thought about visiting the Eden Project again after many years but had second thoughts when we considered the throngs of tourists.
Then we spotted the signs of Heligan and decided to give it a go. And we're so glad we did too.
We were only missing a couple of young children to fully take advantage of this hidden gem. It's a fantastic family day out!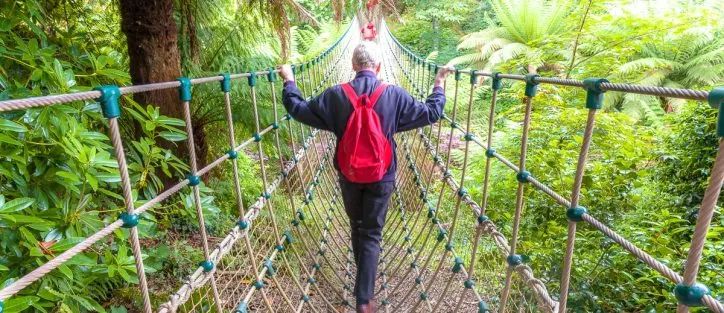 The history of the Lost Gardens of Heligan – in brief
At the end of the 19th Century, the Tremayne family left Heligan in a dreadful state.
During the First World War, the allies used the Lost Gardens of Heligan as a convalescence hospital for officers.
Then during World War Two, American troops used Heligan as their base.
The Tremayne family eventually sold the estate and yet it remained neglected.
Thick brambles and sprawling ivy threatened to engulf the gardens forever.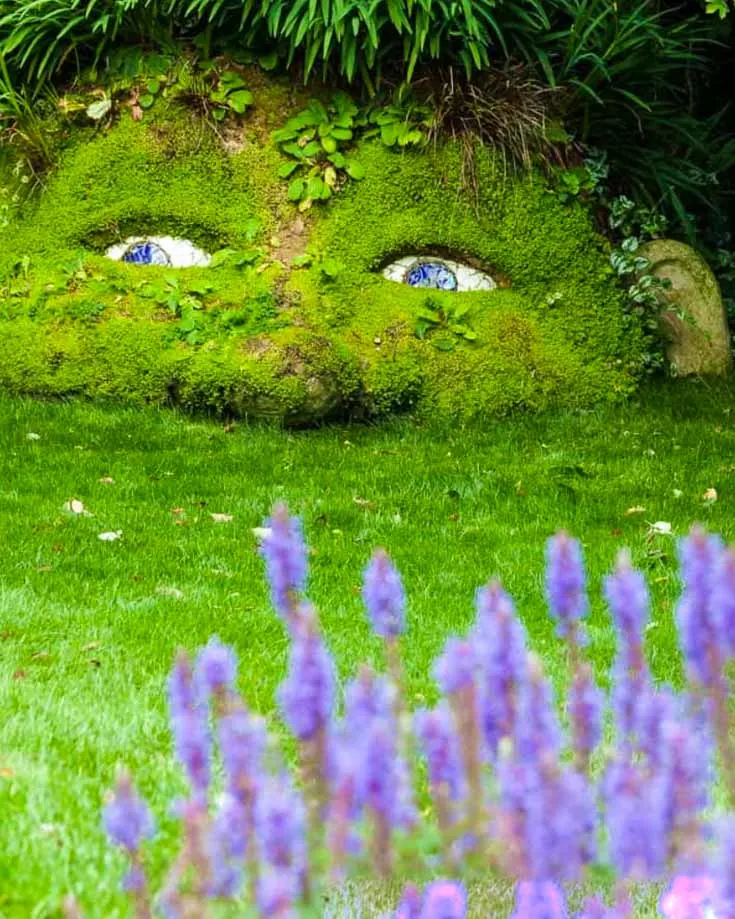 Enter John Willis! John is a descendant of the Tremayne family. He discovered the derelict gardens in the early 1990s and began a mammoth restoration project.
One that still continues today. There is so much to explore!
There's secret gardens surrounded by high walls and ornate steps and a jungle complete with its own Burma rope bridge, water features and ferns.
There are wonderful woodland walkways and lush fields filled with wildflowers set to a backdrop of the ocean.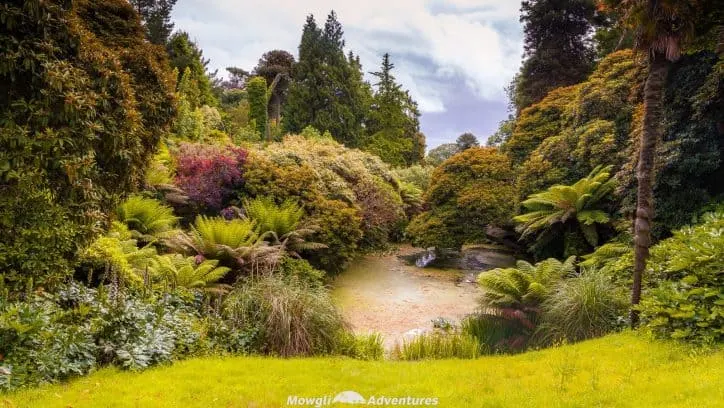 As you enter the Lost Gardens of Heligan you would be excused for thinking it will be heaving with visitors.
Indeed, the garden attracts many tourists and the country kitchen café is busy.
But with so many hideaways, nooks and crannies to explore, you'll feel like you're in your own secluded piece of the English countryside.
Things to do in the Lost Gardens of Heligan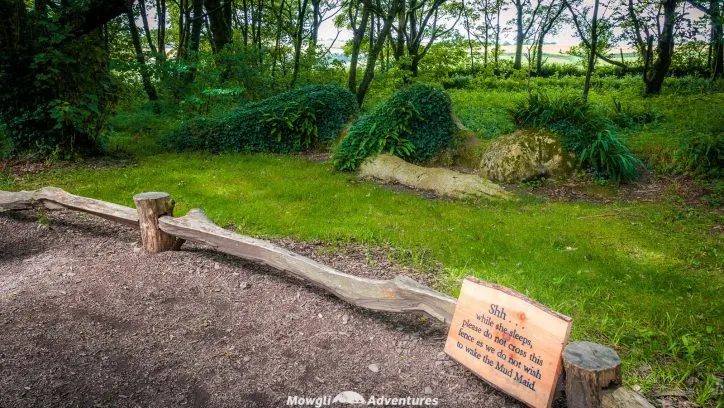 Over 200 acres are now a paradise for the explorer, wildlife, plant lover and garden romantic.
Victorian gardens provide the café with homegrown vegetables and the pleasure gardens beckon, along with winding paths laid out over 200 years ago.
The Jungle takes you on a sub-tropical journey through bamboo tunnels and under majestic tree ferns, giant rhubarb and banana trees.
As well as playing host the UK's only Burmese rope bridge, these Jungle is 5 degrees warmer than the rest of the gardens!
You can wander around the estate and discover traditional and rare breeds, wildlife and ancient woodlands.
With fantastic views and plenty of secret hideaways to discover, make sure to bring a picnic to enjoy this fabulous attraction on your Cornish road trip.
Useful Information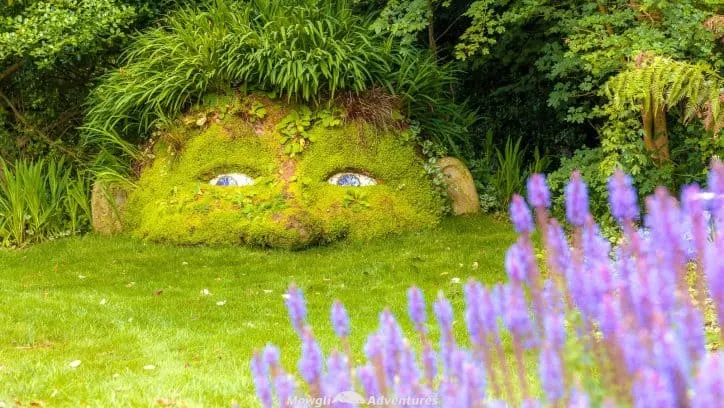 We started our road trip of Cornwall at the Lost Gardens of Heligan.
The Eden Project is located a few miles away too. If you would like to visit both, you can get a discount on the admission price of both.
We think the Lost Gardens of Heligan is a great alternative to the Eden Project though.
Address: The Lost Gardens of Heligan, Pentewan, St.Austell, Cornwall, PL26 6EN
Website: heligan.com
Entrance fee: Adults £12; Child £6; Under 5′s free
Parking: is free (whoop whoop!)
Like it? Pin it!