No trip through southern Germany in a Unimog would be complete without a visit to the Unimog Museum in Gaggenau.
It is about an hour north of Stuttgart, two if you are driving a Unimog. It just so happened that we had time to make a detour with Mowgli and pop in for a look round.
We arrived on a Monday and they are closed, so we camped nearby and went on a Tuesday instead.
Tuesday was a lucky day for us, as soon as we applied the hissing handbrake (first minor system failure of the trip), we met Lansing and his friends from Shenzhen,China.
They were on a fact finding visit for building their own Unimog camper. They have 3 Unimogs, one of which is a double cab.
Lansing had arranged to be hosted by Peter Rebsdat, Chairman of the Gaggenau Unimog Club.
So the arrival of Mowgli, an experienced and well used Unimog camper, was fortunate for them and us.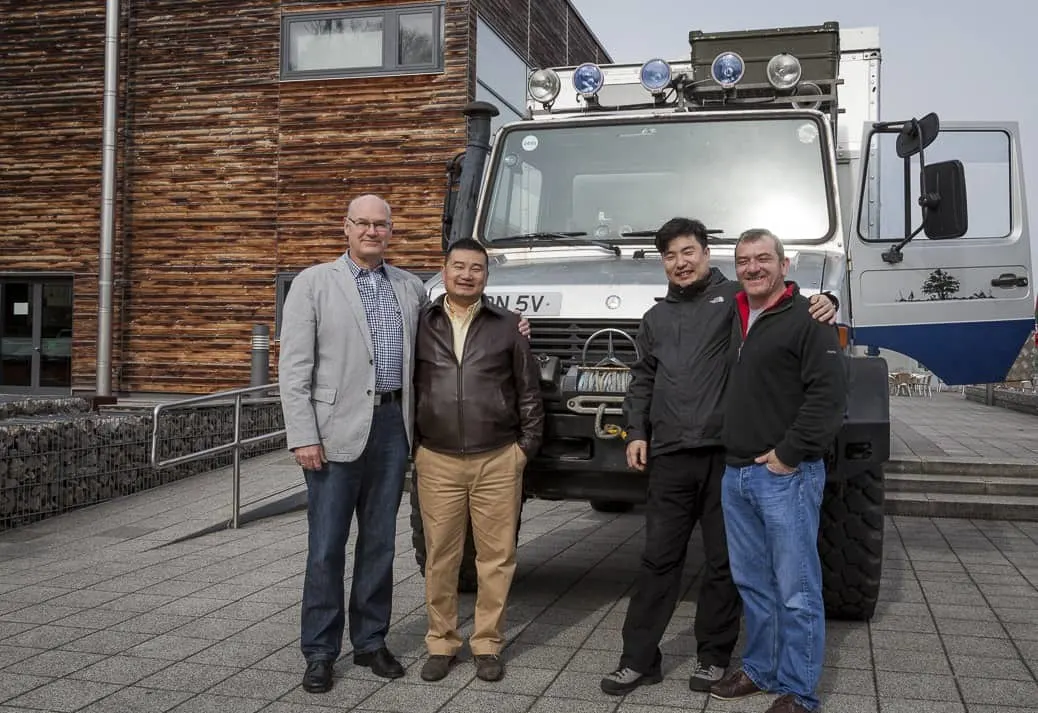 After introductions, Peter asked the museum if we could park Mowgli on the front steps. (But not to drive up them ).
We took photos and showed Lansing some of the modifications in a combination of English, German and Cantonese.
During these conversations and whilst cupboards were opened, showers tried out, fuel tanks measured etc the manageress of the museum ran up in a panic, to check that we would not drive up the steps.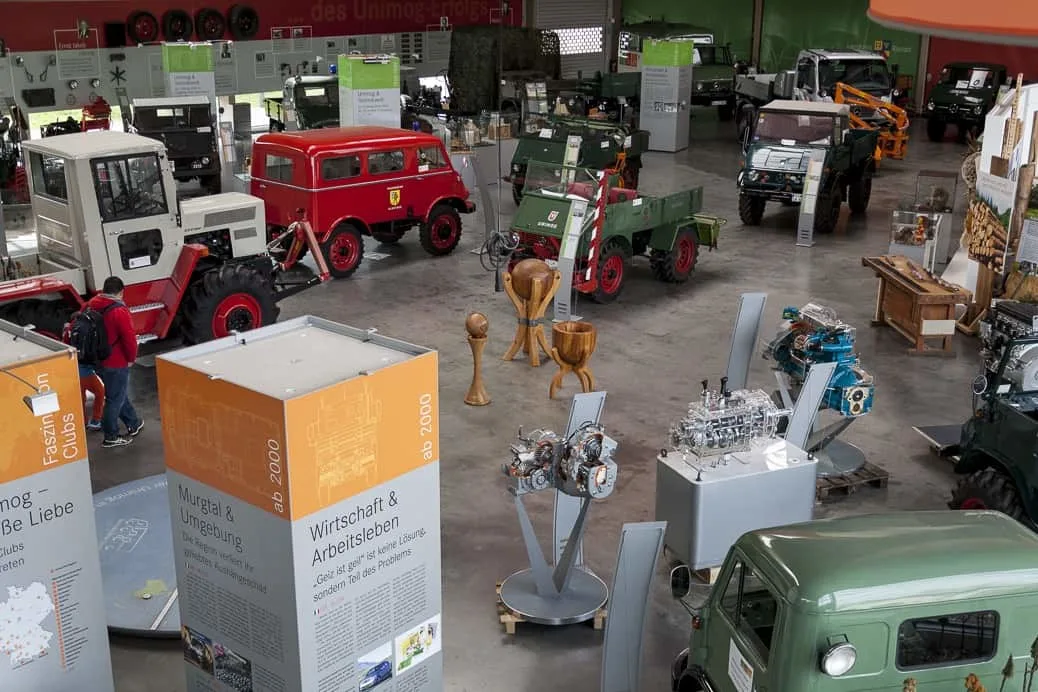 Seems to me a few excited Unimog drivers (and I was one of them today) may have done such a terrible thing in the past. I must have heard at least 3 times, "we know your Unimog can drive up them but it is not good for the steps!".
Angela did suggest that we should just for fun, as it happened I pulled away in reverse and nearly drove up them anyway!!
The museum has a fairly impressive array of Unimogs, lots of history and a few cutaways of newer models, all in pristine and fully restored condition.
There is lots to do for both the young…. and the old.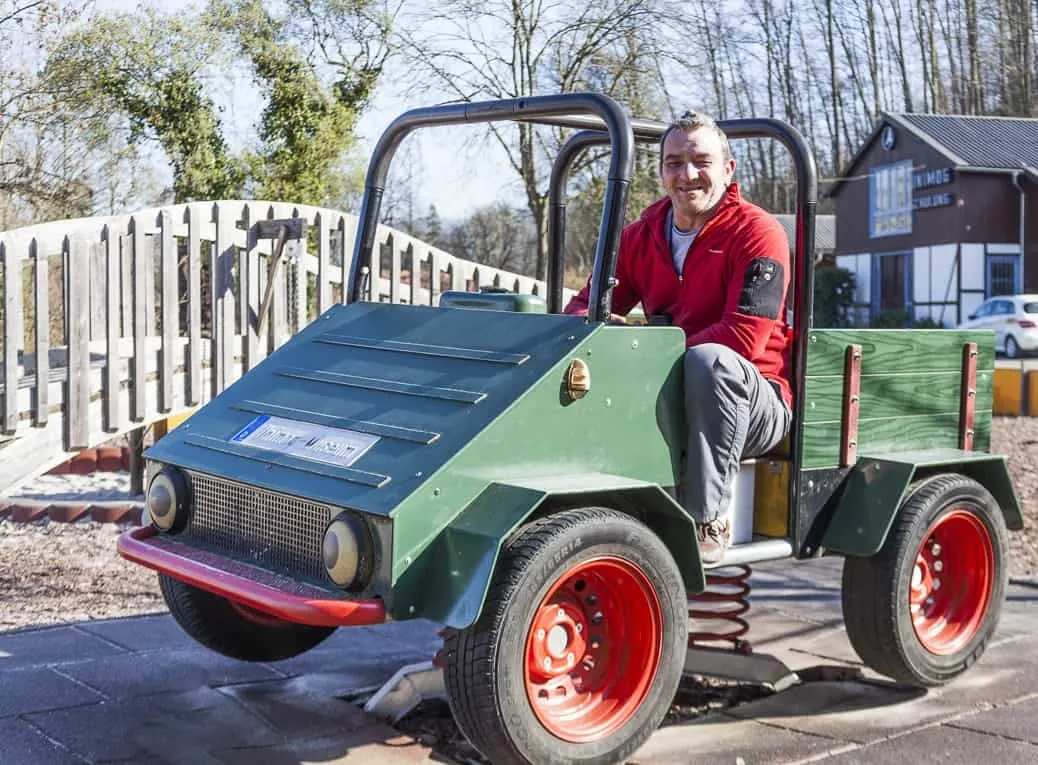 Today was quiet busy with a number of groups being shown around, it looks like they also have conference facilities, school days hosting and guided tours.
Not forgetting the cake and coffee shop and of course no museum is complete without the souvenir shop. A multitude of Unimog items to choose from and I held back on buying furry Unimog dice to hang on the reversing mirror………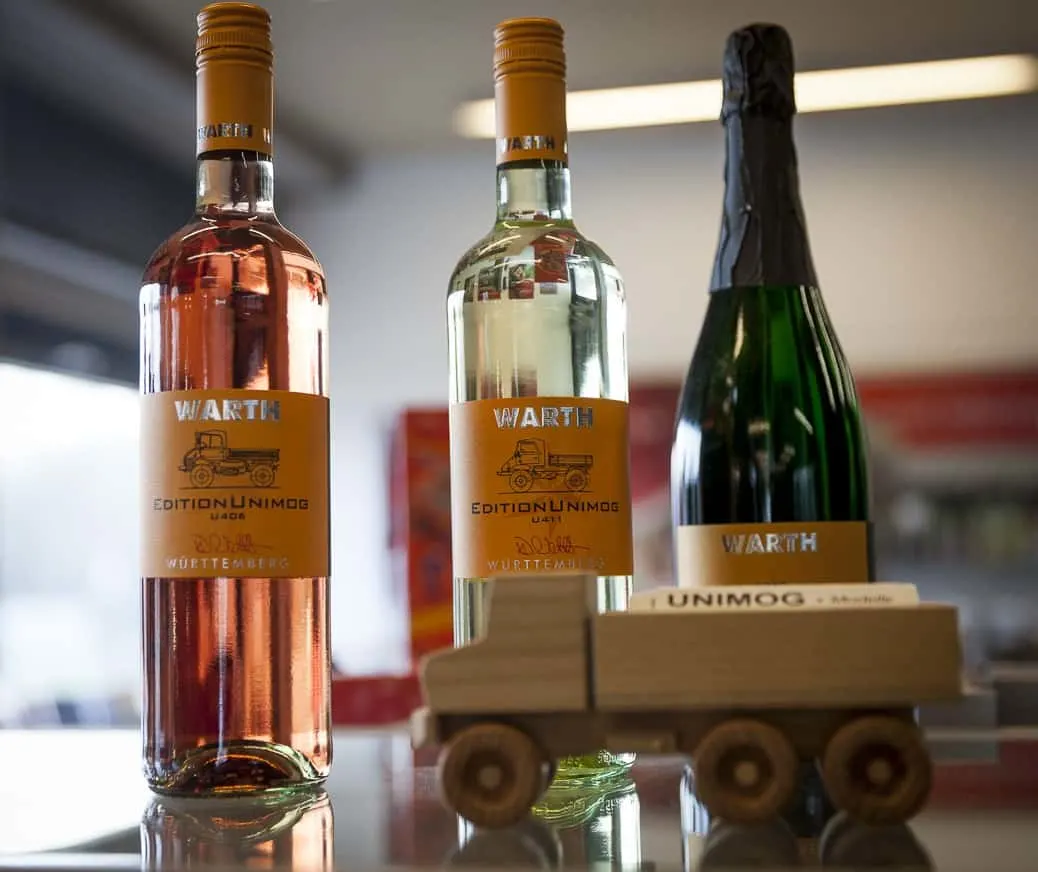 Surprisingly, Angela held back on buying the Unimog wine…..
There are tour drives over the test track in a twin cab. I am not sure what the driver was saying but a group of ladies could be heard screaming and laughing as he climbed up over the 45' ramp and then reversed it back up, over and down at speed.
The staff were very friendly and happy to see us and Mowgli, but were not keen for me to take it round the test track today.
This is only allowed on Unimog club days. (Probably those same ones driving up the front steps!)
This was a shame for me as we are fully loaded in both fuel tanks and the water tank, so we are at least 850 kgs heavier than normal.
I do suppose if we had had an accident on top of their mound they would be concerned I might damage the building, hey ho, we will now have to find out in the Egyptian Sahara.
A great place to visit for an hour or two, very informative and it is just nice to see some of the provenance that we are putting our lives, home and faith into, good old Mowgli !
Of course being greeted by Peter of the Gaggenau Unimog Club made the day all the more special for us.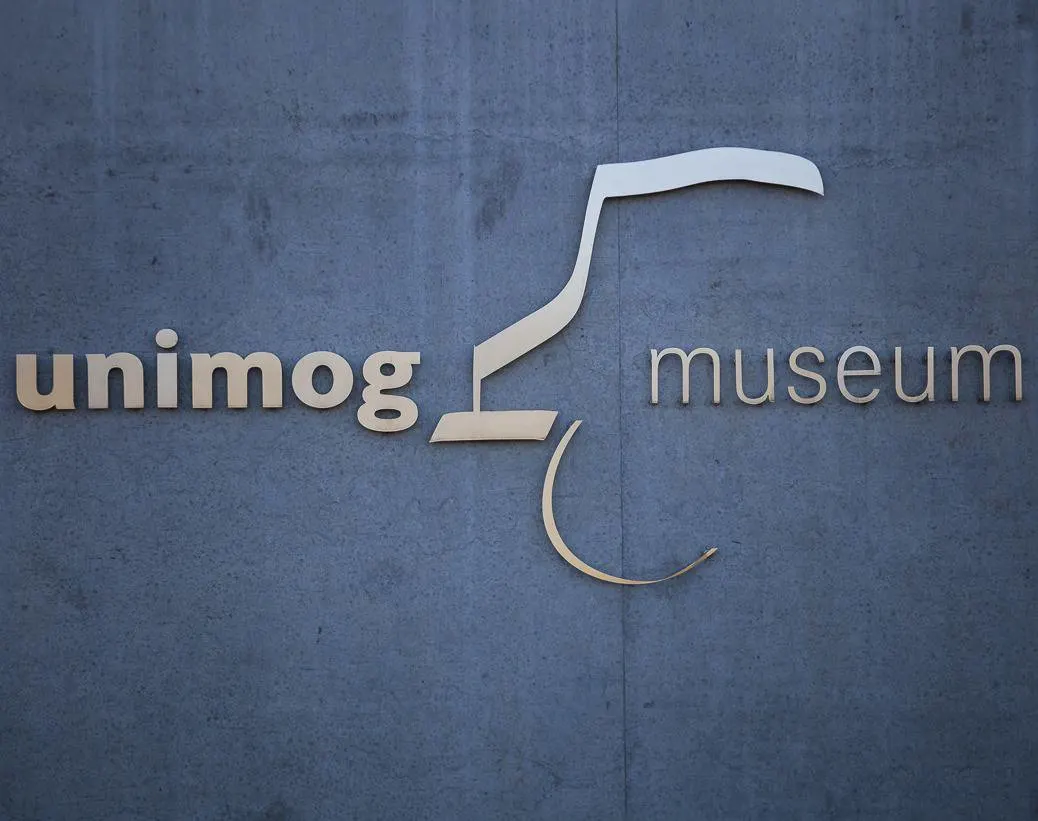 Unimog Musuem location details:
Off the B462 . Exit Scholoss Rotenfels. 76571 Gaggnau.
Telephone 0 72 25/9 81 31-0
In March 2014 Entry price Adults €4.90, Young Adults €3.90 and Family ticket €11.90. and they are open Tuesday to Sunday 10:00 – 17:00.
Website: www.unimog-museum.com