The North Coast 500 road trip is all the rage in the UK now and so it should be. The Scottish Highlands offer great outdoor activities, fantastic scenic drives and beaches to die for.
So if you're planning to go on one of Europe's best road trips, you'll need to make sure you pack a few essentials. This North Coast 500 packing list covers the essentials you need to bring with you.
We've covered everything from your clothes and toiletries, to camera gear and camper van essentials to help you prepare for this epic road trip. Here's our essential North Coast 500 packing list.
North Coast 500 Packing List: camper van essentials
When you click on links to various merchants on this site and make a purchase, this can result in this site earning a commission. As Amazon Associates, we earn from qualifying purchases. For more info, please check our disclosure page.
Do I need to bring any luggage?
Assuming you're driving your own camper van, you're driving your luggage. A day pack will be useful though for carrying your picnic and camera down to the beach or to the top of the munro you plan on bagging.
If you're not travelling in a camper van, have a suitcase or rucksack for the majority of your clothes and toiletries and a smaller bag which you can use as an overnight bag.
This way, you won't need to lug all your luggage in and out of the car every night you move onto your new accommodation.
Plan with our essential guide to the NC500
What clothes to pack for the NC500
The Scottish weather is unpredictable. In a predictable way. Regardless of the time of year you visit, you need to pack for all seasons.
I drove the North Coast 500 route in the autumn and it was t-shirt weather for a couple of days. Tropical storm Ophelia blew in too so it really is changeable!
Make sure you pack the following:
And don't forget your pj's – lovely to cosy up in after a long day out in the Highlands.
Health and toiletries
First Aid kit
This should be a standard item in your camper van anyway but make sure it's well stocked for your NC500 trip. Pharmacies are few and far between along the route.
Take a look at our article on what to include in your travel first aid kit
Suncream
I know it sounds mad to need suncream in Scotland but really, the sun is so damaging to your skin and the weather can be glorious. Even in the Scottish Highlands!
This Road Trip Essentials – The Ultimate Road Trip Packing List will help you prepare so you can hit the road!
Insect repellent
If you plan to drive the NC500 during the summer months, prepare to be a mobile fast food outlet for the dreaded midges. Make sure you pack a couple of bottles of insect repellant and if you do get nibbled upon, tiger balm is pretty soothing.
Once outside Inverness there are few large supermarkets or shopping centres along the NC500 route. There are lots of smaller convenience stores so if you do forget any essentials, you can buy them along the way.
Travel Insurance
We think the most important thing to make sure you have is a good travel insurance policy. Seriously, if you can't afford travel insurance, you can't afford to travel at all.
We think World Nomads, SafetyWings and True Traveller are the best travel insurance providers for long term travellers.
Guide book
Buy your North Coast 500 and Scotland guide books here or by clicking on the image below. We receive a small commission if you use our link and it helps us keep the site running.
Don't worry though, it doesn't cost you a penny extra.
Inspiration: Our route around Scotland's NC500
What camera gear I used on the North Coast 500
Camera body
The best camera to bring is the one you already own. There's no need to upgrade your kit and to be fair, even a smart phone with a decent camera will capture some amazing images. I have a full frame DSLR but it's far from essential. There are many other entry level DSLR cameras to choose from.
Lenses
I brought 3 lenses with me on the NC500 road trip but I only used 2 of them in anger. The 24-70mm got most use and was attached to my camera almost all of the time.
I love using the telephoto 70-200mm lens for landscape photography but I barely used the 17-40mm. If you're limited by what you can carry, I'd suggest bringing a good all-in-one lens.
The Canon 28-300mm f3.5-5.6L is a great all in one lens. It's wide as well as having a long zoom to get close to the detail. The hefty price tag of about £2k is an indication of the quality of the lens.
You could pick up a used lens in great condition for about £1k. Alternatively, the Tamron 28-300mm lens is a great alternative at around £550 so lighter on your pocket too.
Filters
Here's a list of all the filters I used on this trip.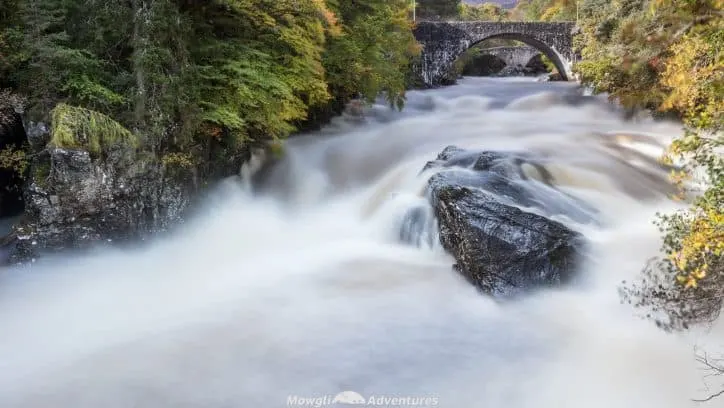 Camera accessories
Camera bag
A weather proof camera bag helps protect your kit from a light rain shower; one that comes with a rain proof cover will withstand a heavier downpour. My camera bag holds all my kit on this list and more for when Graham is with me.
Tripod & head
For landscape photography, a good quality tripod will help not only keep the camera steady but also allow you time to set up your composition and correct exposure.
Make sure your tripod and head can carry the combined weight of your camera body and your heaviest lens.
Shutter release cable
A shutter release trigger reduces the chance of camera shake at the moment the shutter is pressed. If you don't have one, you can use the 2 second shutter delay instead if you have this function.
Batteries
I like to make sure I have plenty of fully charged batteries so I carry 3 batteries and they all get a full charge overnight, even the ones that weren't used during the day. Oh that reminds me! Don't forget your battery charger.
Rain cover
And then there's the rain! Many high end cameras and lenses are weather proof but I would still feel uncomfortable with my gear exposed in a downpour.
Rather than risk damaging our expensive camera gear, or missing the shot, we invested in decent rain covers. We use the Think Tank Hydrophobia covers but there are cheaper alternatives available too.
Memory cards
Can you really have enough memory cards? They're cheap, small and lightweight unlike most of my camera kit. I carry 2 128gb high speed cards.
Because I download the cards every day, I don't really need 2 each but it's great to carry some spare for those just in case moments. A memory card wallet helps me keep organised too.
Like it? Pin it!