So you want to explore the countryside? Getting off the beaten track in Uruguay is easy! And we can't recommend it highly enough.
Most visitors to Uruguay stick to the gringo trail along the Atlantic coastline. We did that too and it's not difficult to see why most people travel the coast road.
But searching for off the beaten track places to visit on the internet tends to result in more beaches to visit along the same route. Not this post!
We travelled from Punta del Diablo in the east, north to Rivera and west to Salto on the Argentinian border; a route few visitors take. Yet for us, getting off the beaten track in Uruguay was the highlight of our time in this underrated South American country.
Looking for Uruguay's coastal route? Click here
Our route around Uruguay's interior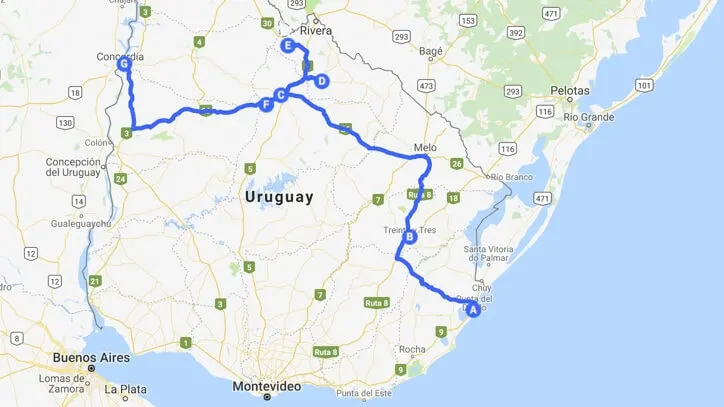 Places to visit off the beaten track in Uruguay
Quebradas de los Cuervos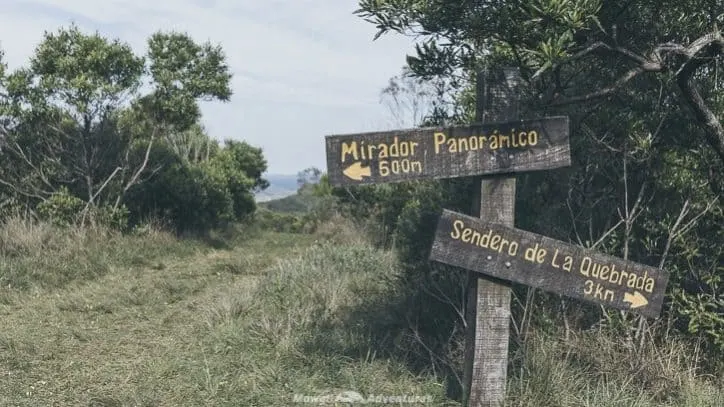 Quebrada de los Cuervos is nestled deep in the heartland of Uruguay's hilly interior, 45km north of Treinta y Tres. The deep gorge is formed by the Yerbal Chico Creek and the protected area boasts its own subtropical ecosystem.
The area is filled with colourful birds and unique rock formations. Because of the relative difficulty in accessing the area, it's still as wild and rustic as any area you can find in Uruguay.
Walking trails
When you click on links to various merchants on this site and make a purchase, this can result in this site earning a commission. As Amazon Associates, we earn from qualifying purchases. For more info, please check our disclosure page.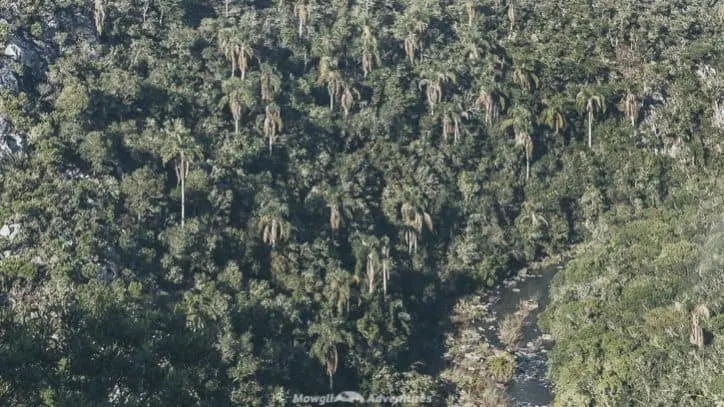 The main walking trail is a 6km round trip from the camping area. Half of it is less walking and more hanging on to guide ropes for dear life to scramble 500 metres down to the gorge below and then 3km back up.
The viewpoints along the way make the effort worthwhile. Palm trees and eucalyptus trees cling to the sides of steep ravines while huge vultures soar overhead.
The Yerbal Chico Creek far below, meanders through the gorge, pausing only at a deep natural lagoon before continuing its journey seawards.
The terrain is rocky, uneven and steep. This walk isn't for everyone. A fine sturdy pair of walking boots is essential. So too is keeping both hands free for grabbing onto the rope.
There's an area along the trail with a few wooden bridges and some steep steps. These can be slippery, even on a dry day in amongst the damp foliage of the forest undergrowth. So take care.
The trail took us about 3 and a half hours all told. We visited in June and although it was dry, it wasn't too warm. Perfect conditions for this moderate to hard trek. If visiting in the hot summer months, make sure to bring enough water because it's thirsty work.
There's another walk to a lagoon and waterfall. Ask for guidance and clear directions before venturing on this trail. We attempted it only to be thwarted by a missing signpost.
We ended up trekking across sheepsville for an hour before finally reaching the river, with no way to cross it.
Turns out had our Spanish been a little better, we'd have realised the house we passed along the route was a private access point (with a small fee) to the lagoon and waterfall. Doh!
Plan you trip with our Uruguay travel guide
How to get to Quebrada de los Cuervos
Follow Ruta 8 north from Treinta y Tres for about 23km. Then turn left onto the dirt track Quebrada de los Cuervos is signposted. Follow the dirt track for about 25km and you'll arrive at the visitor's centre.
The dirt track is passable without a 4 wheel drive although it could get slippery after rain, so take your time.
There's no public transport from the main road along the dirt track so unless you have your own transport, you'll need to hitch a lift. We met a couple who had done that too.
Where to stay in or around Quebrada de los Cuervos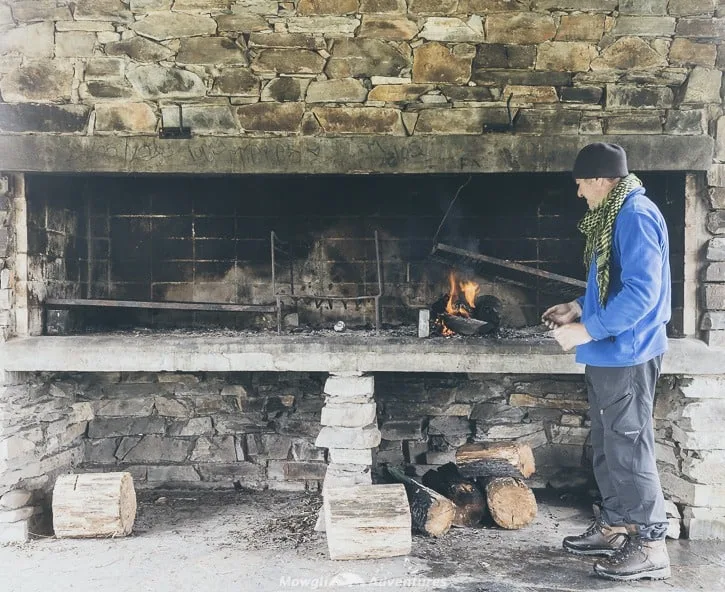 Camping is possible in the park either with your campervan or in a tent. It's the best option if you want to spend time in the park. Entry is UY$50 each and camping is UY$60.
Facilities are basic but clean and there's fantastic bbq facilities in covered dining areas. And fire pits too. Wood was supplied when we visited. There's no shops nearby so make sure you have enough food for your stay.
If you don't fancy camping, there's a hostel called Cañada del Brujo we past about 10km before reaching the park.
Minas de Corrales gold mines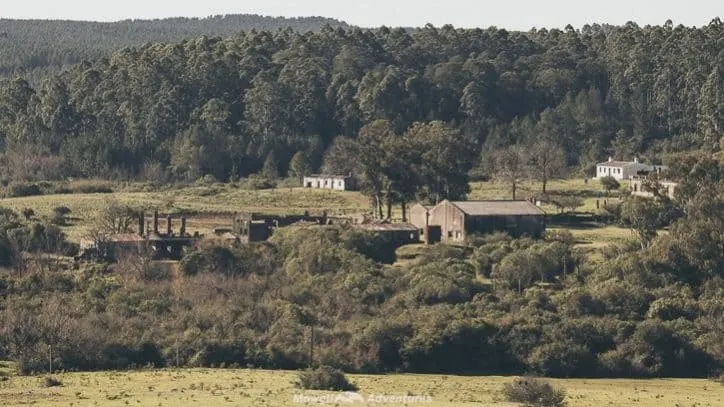 Heading north into the Rivera area, flat top hills across the horizon transform the landscape.
Managed forests flank the undulating roads and massive raptors glide alongside in search of their next meal. We met an occasional gaucho passing by on horseback, always with a warm wave and nod of the head to greet us.
There's few villages in these parts. Those we come across are home to gauchos and the farming community, with local services to support them and their families. Little sign of tourism out here.
We visited Minas de Corrales. The town is pretty bland but the surrounding countryside and expansive gold mining ruins makes it a worthy place to pause.
Along the potholed road, the local community have taken time and care to place convenient platforms so passing motorists can take a break and spend a moment enjoying the best views around.
The main site offers a glimpse into days gone by, although it's sad the information boards are allowed to bleach in the sunlight, rendering most illegible.
The derelict ruins of the once prosperous gold mining corporation still house archaic machinery. What's left of the ruins of Minas de Corrales are steadily being taken over by decay and Mother Nature.
How to get to Minas de Corrales
Driving north from Tacuarembó, take Ruta 5 towards Rivera. After about 35 km, you'll drive through a toll booth. About 1 km later, turn right onto Ruta 29, just before the police checkpoint.
The main mining site is signposted about 12km further along. A short dirt track leads to the entrance.
Where to stay near Minas de Corrales
Out of season, it's possible to park overnight in the car park near the entrance to the mines for free. There's a formal campsite further along too. Check out iOverlander for the latest information from other travellers.
Valle Lunarejo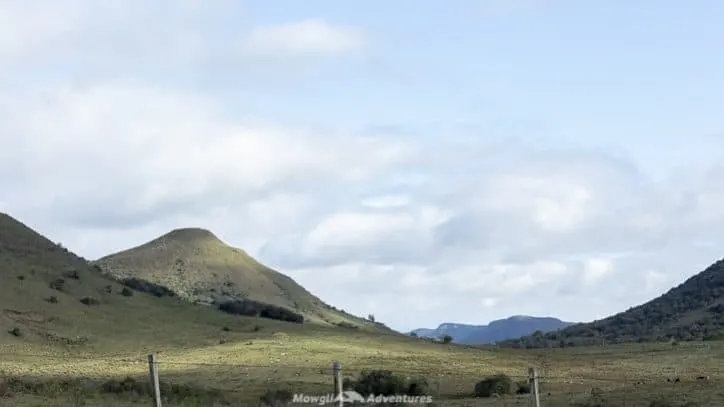 If you find yourself in Valle Lunarejo you're well and truly off the beaten track in Uruguay. Valle Lunarejo is deep into the north of Rivera, a few kilometres from the Brazilian border.
The roads here are dirt tracks, rattling the spine when driven too fast, or sometimes too slow. The landscape is criss crossed by streams and rivers, many breaching their banks in autumn.
There are a few bridges to cross too. All are safe; none of them look it. But the views are worth it.
The Uruguayan landscape here is unspoilt. Rolling fields fall between the steep edges of flat top basalt hills.
Gauchos from the local ranches and small homesteads ride horseback across the countryside, their faithful dogs following their tracks. Valle Lunarejo is teaming with bird life mostly happy to sit long enough for a quick photograph.
This is the true interior of Uruguay, completely off the beaten path and with little impact from tourism. Yet.
Where to stay near Valle Lunarejo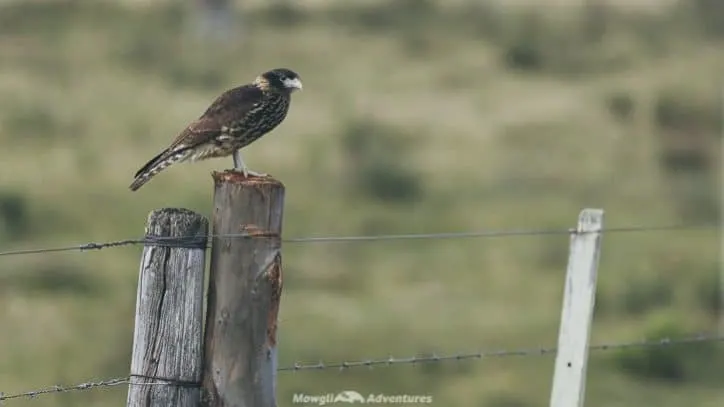 There's a few wild camp spots along the way. Find a spot you like and park up or pitch your tent. If you think you're on somebody's land, try to speak to the ranch owner.
Check out our guide to wild camping in your van if you're none too sure. There's also a couple of posadas on this route.
How to get to Valle Lunarejo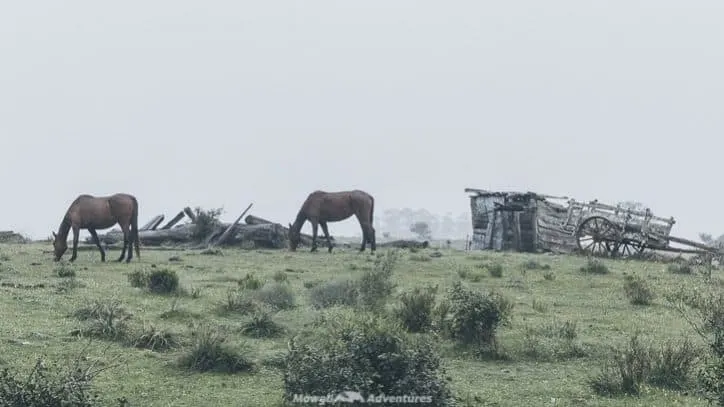 Continue along Ruta 5 to a fuel station at kilometre 458. Just after the fuel station, take a left onto Ruta 30, a good paved road. 24km along Ruta 30 is a small dirt track.
There's no signposts so download maps.me and ioverlander before you travel. Follow the dirt track in a circular route. There are some sign posts along the way but best have some mapping software or a GPS you know how to use with you.
Words of caution
Some of the bridges we passed on Valle Lunarejo dirt roads have a 10 ton limit. Take heed if you're in a big rig as there are few, if any turning points along the way.
The route is passable in a 2 wheel drive but with normal road tyres, make sure you carry a good spare and a puncture repair tools. It's probably not advisable to drive it in the wet either as it'll be pretty slippery.
Around Tacuarembó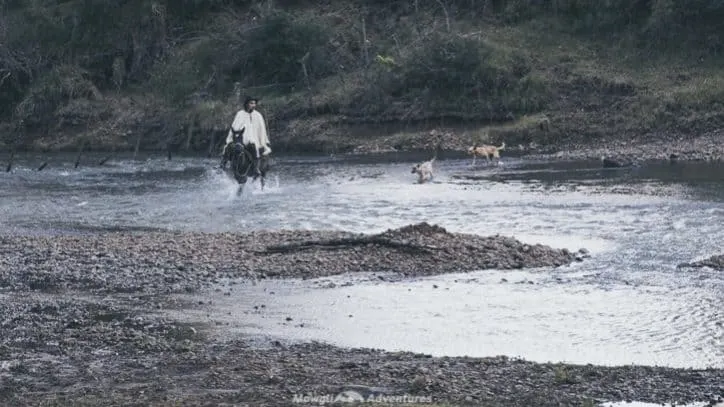 Tacuarembó is a reasonable size town, the largest we've seen since Punta del Este on the coast.
There are no big ticket attractions here. Just a couple of sculpted monuments to gauchos and laundry women of the past.
But it's not big sights or tourist facilities that make this place so appealing.
Tacuarembó is a down to earth, everyday Uruguayan town. Everyone seems to have the time and inclination to stop and talk, asking with real interest how you are.
We even managed to get a warm welcome and kisses from a complete stranger during a quick visit to the supermarket.
There are many gauchos in and around Tacuarembó and much of the town is supported by the beef and forest industries.
It's a town of traditional squares where friends gather in the shade of the trees to sip mate together and while away an hour or two.
Iporá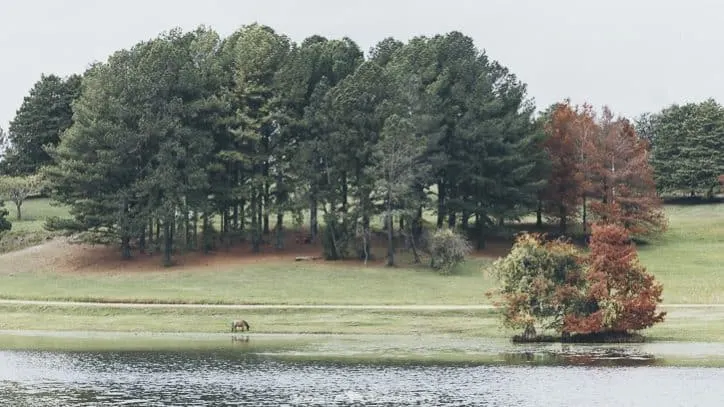 Tacuarembó is a perfect pit stop on this off the beaten track route through Uruguay. But there are a few worthwhile spots in the surrounding area too.
Iporá is a stunning area a little north of the town. A massive lake is surrounded by forest, walking paths and barbecue areas.
A flag flies proudly from atop a rocky outcrop high above the lake, a tribute to José Gervasio Artigas, the national hero of Uruguay.
The weekends see families spending time together, cooking their Sunday lunch lakeside before riding horses through the forest. It's a beautiful place to spend a day – or 4 in our case!
Heading for the capital? You need our Montevideo travel guide.
Valle Eden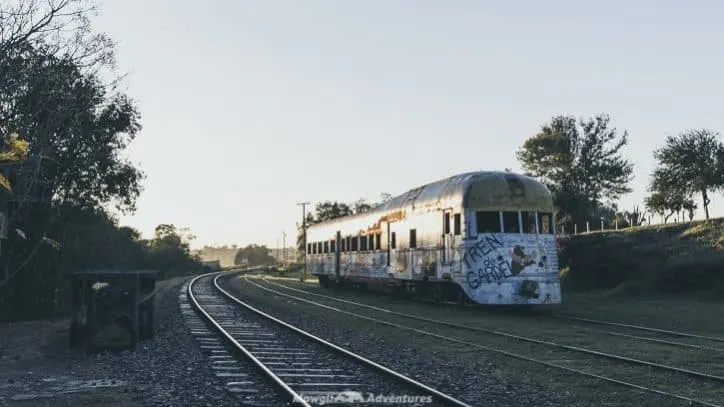 Valle Eden is 30km to the west of Tacuarembó. Here, Uruguay claims is the birthplace of one Carlos Gardel. He was a singer, songwriter, composer and actor.
A prominent figure in the history of tango, Carlos Gardel made hundreds of tango recordings.
The Carlos Gardel museum in Valle Eden holds a copy of his birth certificate as proof of his birthplace, although there is also a copy in Argentina and France too.
Talk to the locals though, and you won't argue with them – Gardel was born in Valle Eden, Tacuarembó without doubt.
Behind the museum is an old, mostly disused railway line. Aside from a peaceful overnight camping spot, there's a couple of old disintegrating trains here, painted with tango related murals.
The train station was once on the major route from Montevideo to Sao Paulo, Brazil but no longer used by passenger trains. There's an occassional freight train through the village though.
To put it into perspective just how wonderful this place is, we walked from the museum down to the local shop, crossing the train line on the way.
As we approached the track, the weekly freight train happened to be coming up the line. The driver stopped the train to let us cross. I'm not kidding – it was as if we'd approach a pelican crossing and we had right of way!
Off the beaten track in Uruguay means heading to the interior. You don't even have to venture so far from the coast to find the true heart of Uruguay, sadly a place few visitors see or experience.
Read this post for tips on driving in Uruguay
Like it? Pin it!