The Peak District is home to some of the most enchanting walks and hiking trails in the entire United Kingdom. So whether you want to hike through dense forest or traipse across open fields and farmland, there's a path somewhere that can accommodate you.
What really sets the area apart, however, is the waterfalls. There are so many beautiful falls in the area that it can take weeks to explore them all, and even experienced Peaks District hikers can occasionally stumble upon one that's brand-new to them.
Of course, the downside to all this variety is that it's easy to miss some outstanding waterfalls if you don't know what you're looking for. On the other hand, if you've discovered one or two that you find particularly impressive, you may never feel the need to look for others — and you could unintentionally deprive yourself of some spectacular beauty as a result.
We've compiled 13 of the most spectacular waterfalls in the Peak District in the list below. They include some of the most usual suspects, like Kinder Downfall and Three Shires Head, but you'll also find some less-famous gems on here as well.
Some of these are quite easy to reach, while others are best left to experienced hikers who are in excellent shape. What they all have in common, though, is natural beauty that will make the effort to reach them completely worth your while.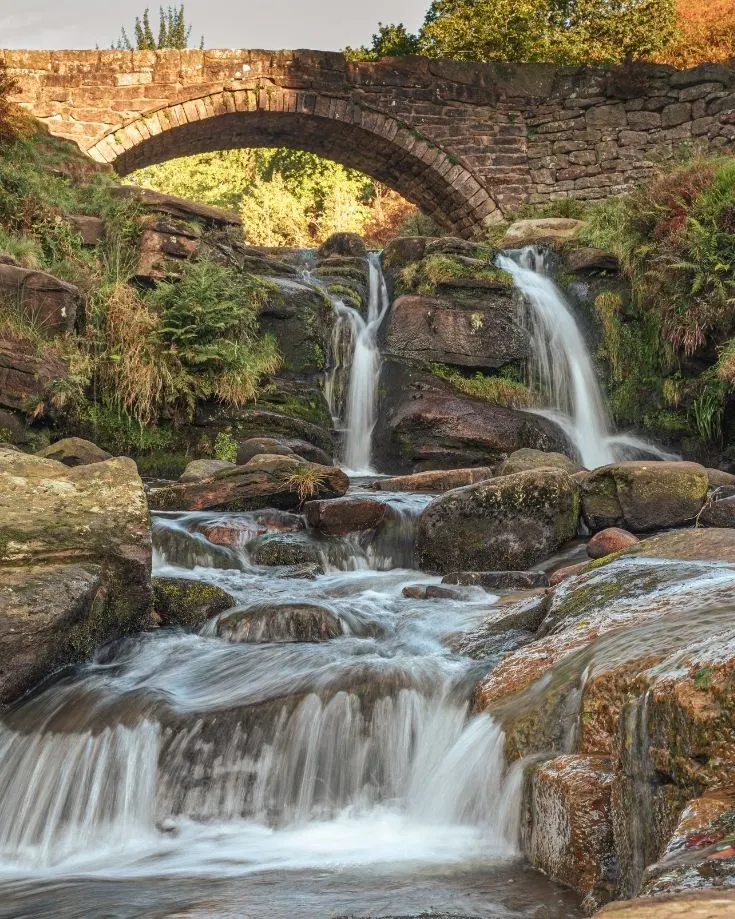 At the spot where the counties of Cheshire, Derbyshire, and Staffordshire meet (hence the three shires), the River Dane tumbles down a series of rocks, creating not one but two beautiful waterfalls.
It all happens underneath the watchful eye of a packhorse bridge, nestled in between lush, green hillsides. The end result is a little bit of paradise — and a sight you won't want to miss.
While here, you can swim in the water, picnic on the banks, or simply breathe in the natural splendour that surrounds you. The circular walk to get here takes about 8 miles (13 km) in all, so by the time you get here, the water will be a welcome sight indeed.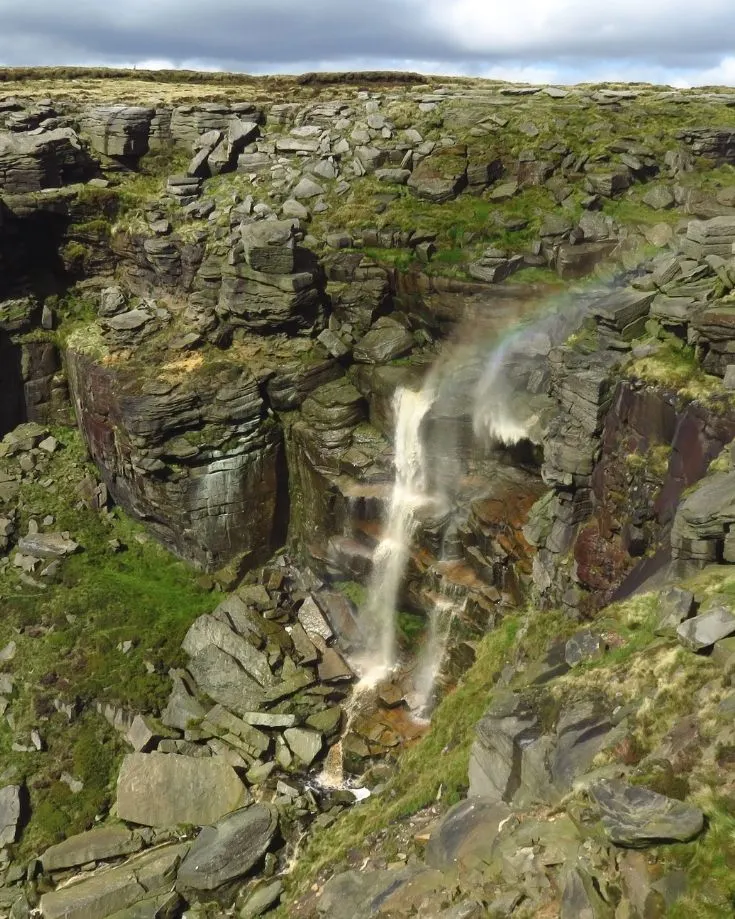 One of the most famous falls in the entire Peak District, Kinder Downfall almost didn't make this list for one simple reason: for a good part of the year, it's not a waterfall at all.
In the summertime, the River Kinder, which feeds the falls, can dry up completely. That means that, instead of seeing a majestic waterfall, visitors are treated to some plain (yet admittedly still majestic) mountain walls.
Kinder Downfall makes up for those occasional disappointments on windy days, however. If the wind is blowing hard enough, you may actually get to see the falls flowing uphill. It's crazy to witness (not to mention wet — the water goes everywhere, not just uphill).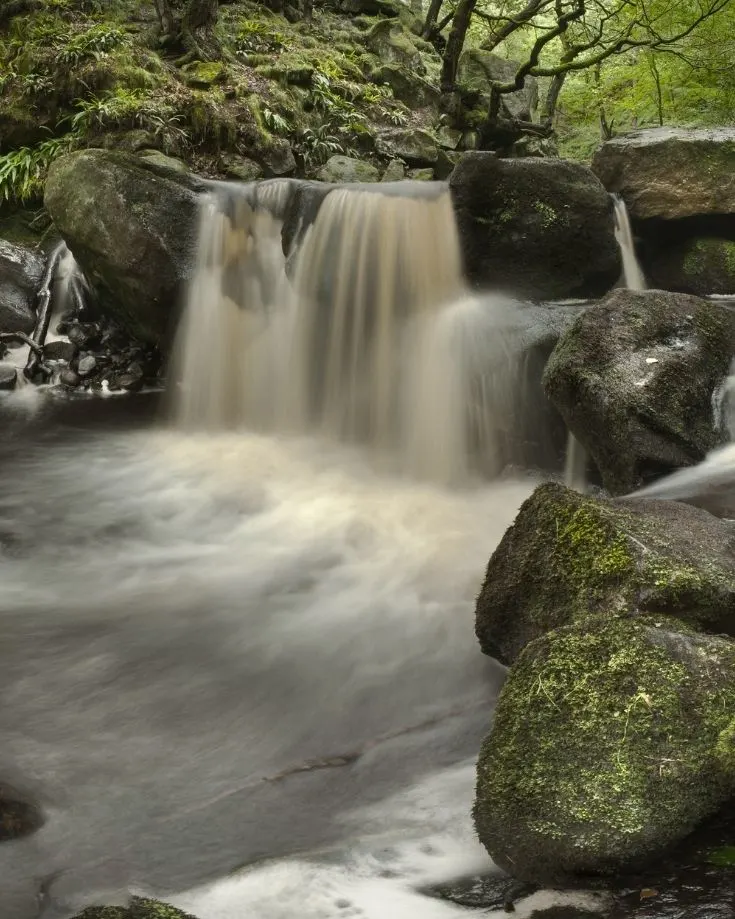 The waterfall at Padley Gorge may not be the most impressive on this list, as it's a relatively modest thing — just a slight drop as Burbage Brook tumbles down some rocks.
It's the rest of the hike surrounding Padley Gorge that earns it a spot here, however. This is a relatively short (3.5 miles/5.6 km) hike, but almost every step is surrounded by natural splendour. You'll see Burbage Brook, the Longshaw Estate, and the majestic Yarncliffe Wood, as well as that small waterfall.
There's plenty of wildlife to see here as well, as there are often sheep roaming around the trail, as well as Pied Flycatchers, a rarely-seen migratory bird.
4. Waterfall Swallet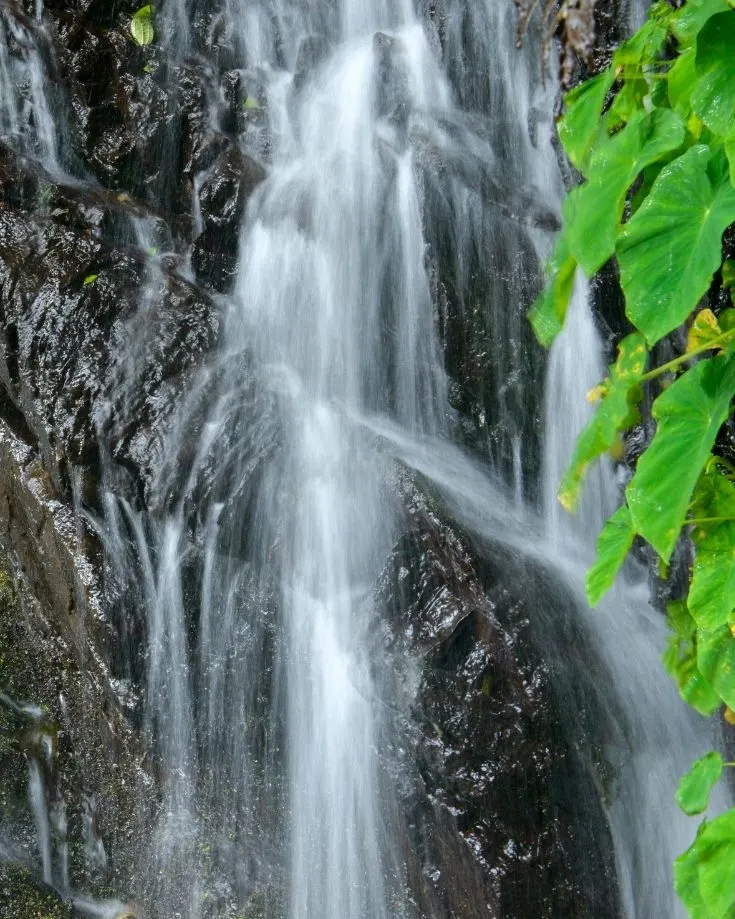 This is one of the Peak District's hidden gems, as you really have to be headed here to end up here — and few people know to head here in the first place.
Situated off a private trail in the small village of Eyam, Waterfall Swallet is the second-largest waterfall in the Peak District (after Kinder Downfall). However, it doesn't run all the time, so if you want to see it, you should wait until after a healthy rain to make the trek.
Many visitors enjoy splashing around in the pool under the fall, and there's also a large underground cave in the area that you can explore. Just be careful, as the limestone can be pretty slippery, especially after rain.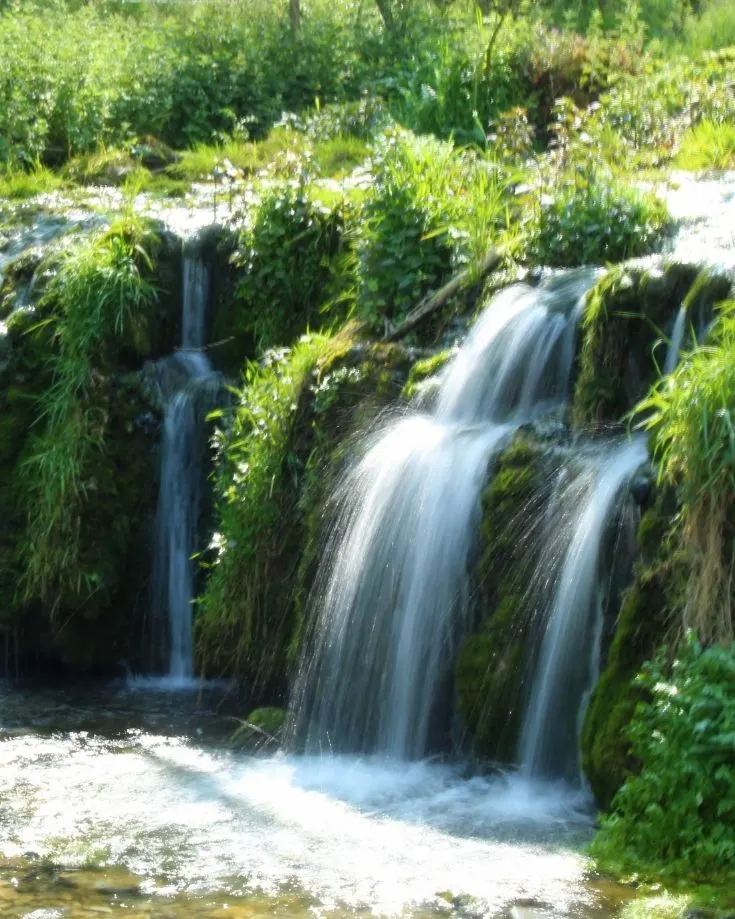 As the River Lathkill flows from the village of Monyash, it reaches Lathkill Dale, where it encounters a sudden drop that splits it into several stunning waterfalls.
These falls are just for looking at, though, as there's delicate wildlife in the area that must be protected. As a result, you must resist the urge to jump in (and keep your dog out, too).
If you continue following the trail past the waterfall, you'll eventually reach the cave that acts as the source of the River Lathkill. You can either marvel at the water rushing from its source during wetter months, or if it's been dry, you can actually enter the cave and poke around a little bit.
6. Wessenden Reservoir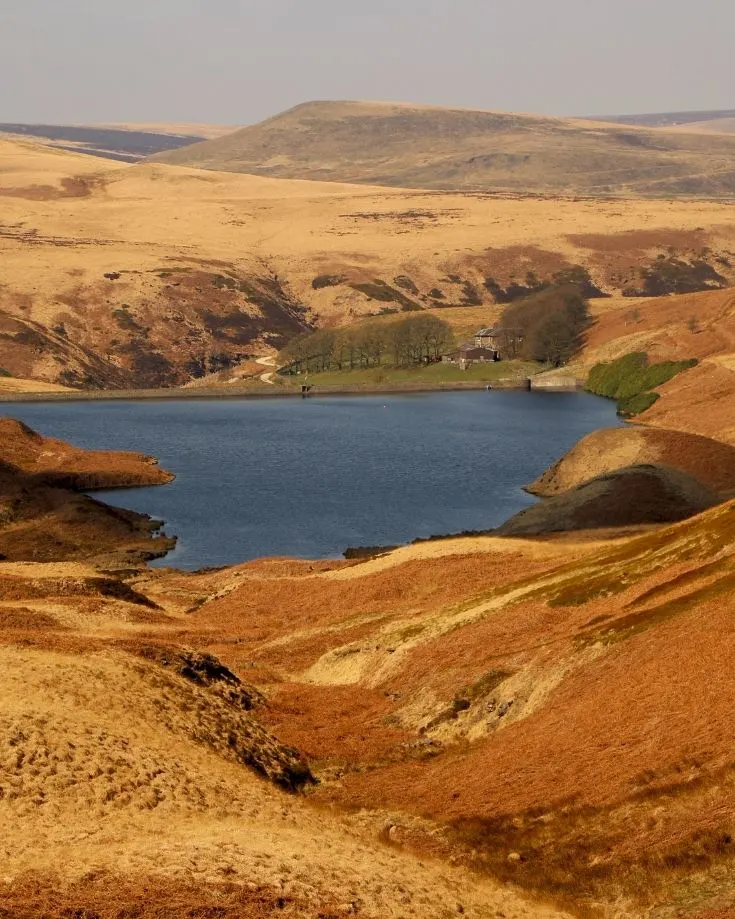 One of the northern-most waterfalls in the Peak District, the waterfall at Wessenden Reservoir can be accessed via Pennine Way.
The walk to the waterfall can be quite a challenge, with an especially steep incline thrown in midway through for good measure. It's also known for its extreme weather changes, as it can go from stiflingly hot to windy and cold almost instantly.
If you can handle all that, though, you'll be rewarded with a picturesque waterfall. It's not particularly large, but it makes up for its lack of size with its tranquil beauty. This is the perfect spot to sit, relax, and let go of the worries of your day.
7. Jacob's Ladder Waterfall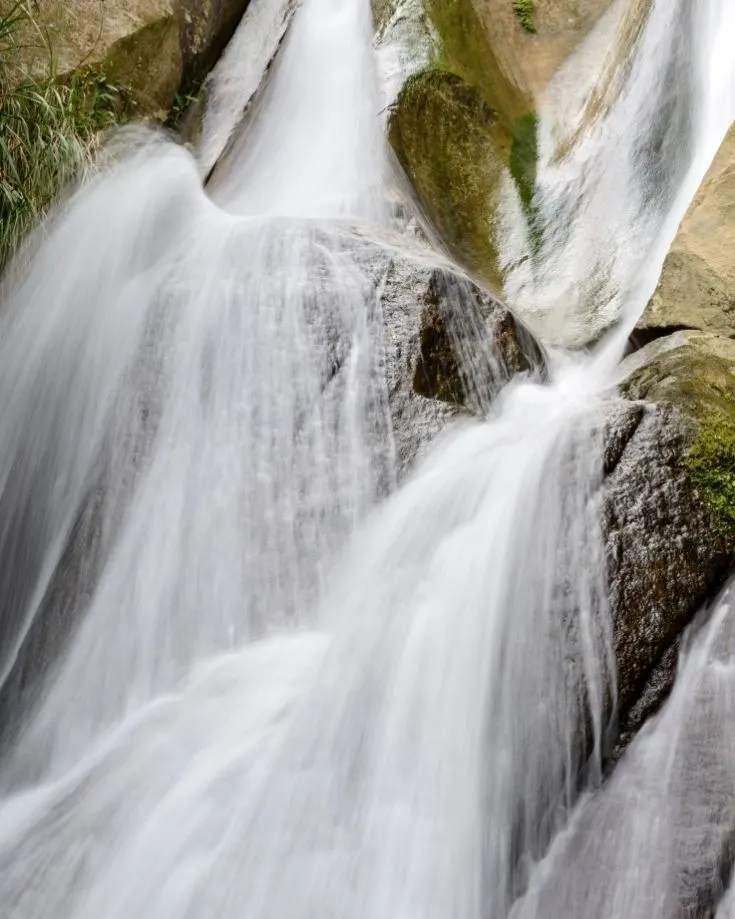 Jacob's Ladder — a stone footpath leading up Kinder plateau — is one of the many can't-miss sights in the Peak District. Many visitors are so intent on not missing it, in fact, that they do miss something just as spectacular nearby: a small waterfall nearby.
There's a small stream that runs near Jacob's Ladder. Instead of following the Ladder uphill, follow the stream instead, and you'll soon be rewarded with a neat little waterfall. Most hikers never even give the stream a second thought due to their haste to climb the Ladder, so you may have this spot all to yourself.
It's a great place to have a picnic or simply to give yourself a few minutes to gather your energy for climbing Jacob's Ladder.
8. Blackden Brook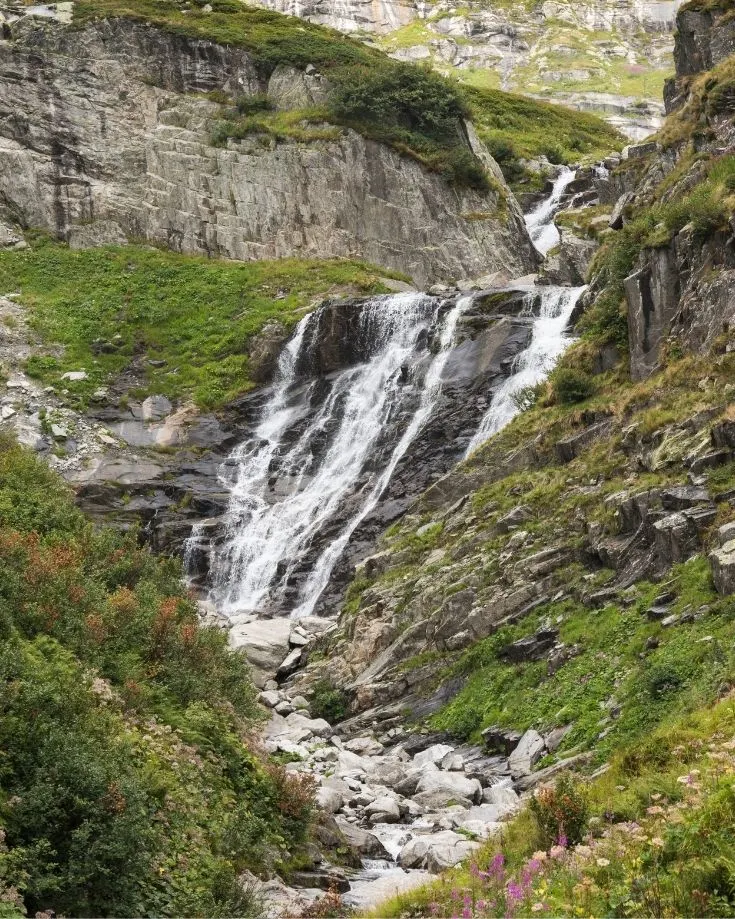 You have to really want to see Blackden Brook Waterfall in order to reach it, as it's definitely not easy to get to. Situated on the northern side of the Kinder Scout plateau, you'll have to traverse a poorly-maintained path and cross over a brook to reach it. Don't expect to be clean when you're done.
The path isn't clearly marked or easy to navigate, and you'll have to leave even that much comfort behind to see the largest waterfall in the area (there are several others nearby). You'll need to descend a grassy bank off-path to see it, and it's easy to find yourself slipping and tumbling down, so be careful.
Fortunately, the view is truly worth it, so if you're dressed for the occasion, we certainly recommend giving it a gander.
9. River Alport Waterfalls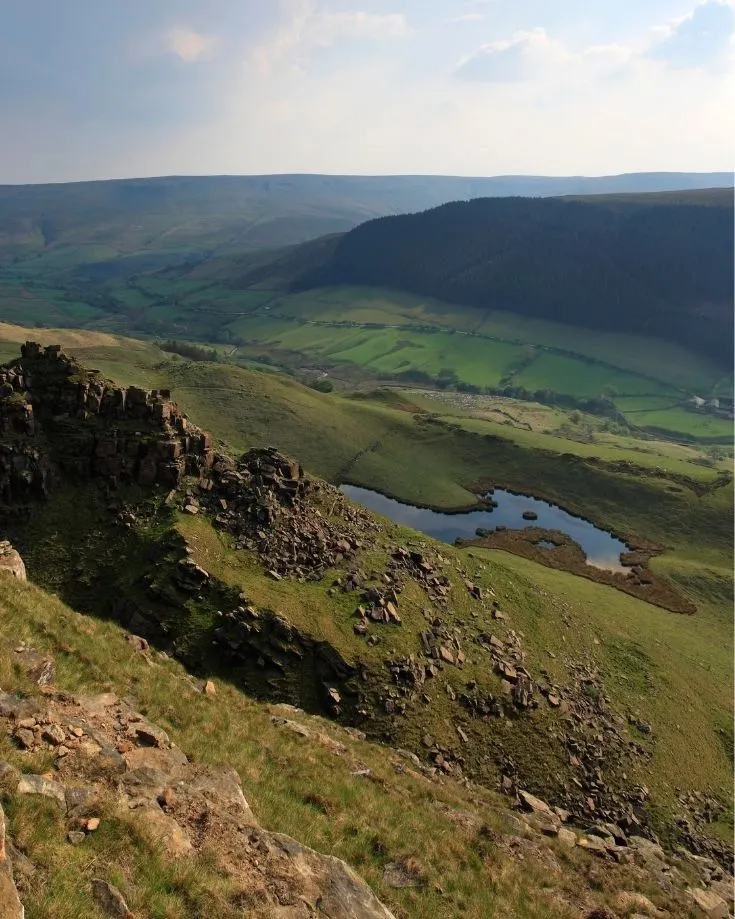 The waterfalls along the River Alport are even more challenging to get to than Blackden Brook Waterfall, so this trek is best left to experienced hikers. You'll have to cross rough terrain without even the semblance of a path, and it can be quite easy to slip and fall.
While on this walk, you can also visit Alport Castles, which are rocky outcroppings resembling a fortress formed by the largest landslide in the UK. Be aware, though, that the rocks in the area are a bit loose, so don't get too close, or you could get involved in a landslide of your own.
To reach the waterfalls from Alport Castles, head to the West End Moor trig point and then consult your map to see where the river is. It won't be easy to find, as it zigs and zags all over the place, but the waterfalls make it worth tracking down.
10. Middle Black Clough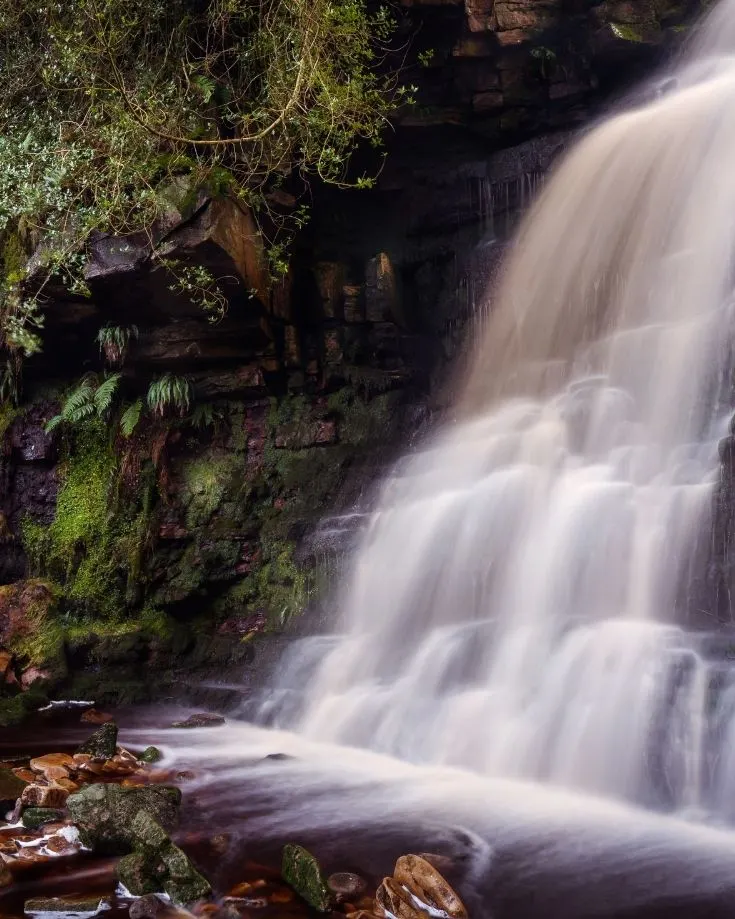 There are actually three "Black Cloughs" in the Peak District: Near, Far, and Middle. While all three are worth your time, only Middle Black Clough can boast an impressive waterfall.
In contrast to the last two waterfalls on this list, Middle Black Clough is refreshingly easy to get to, and you can access it in a variety of ways. However, you'll likely need to cross a river to do so, which means you should prepare to get a bit wet — and at certain times of the year (like after heavy rains), the river could be impassable.
There's a small pond at the base of the falls that's perfect for splashing around in, and the entire area is generally quite secluded, so you may have it all to yourself.
11. Rivelin Valley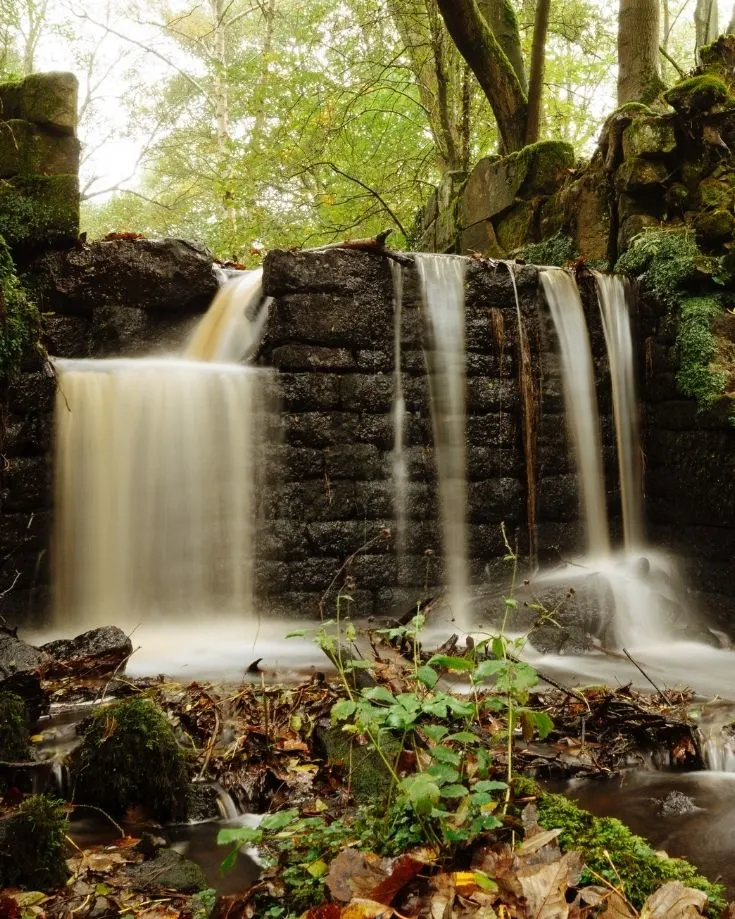 If you want to feel like you're wandering through a fantasy novel, it's hard to beat the Rivelin Valley Nature Trail. It's a 3 mile (4.8 km) walk that includes several small streams, many of which create a variety of miniature waterfalls.
The falls themselves aren't particularly impressive, but the way in which they combine with the woods and streams to produce an otherworldly ambience is truly magical. You won't feel like you're in the UK or the 21st century while you're here.
There are large rocks in the streams, and you can easily hop from one to the other if you're feeling particularly fanciful (but be careful). This is a great spot for kids, and you're even welcome to bring your pooch along.
12. Birchin Clough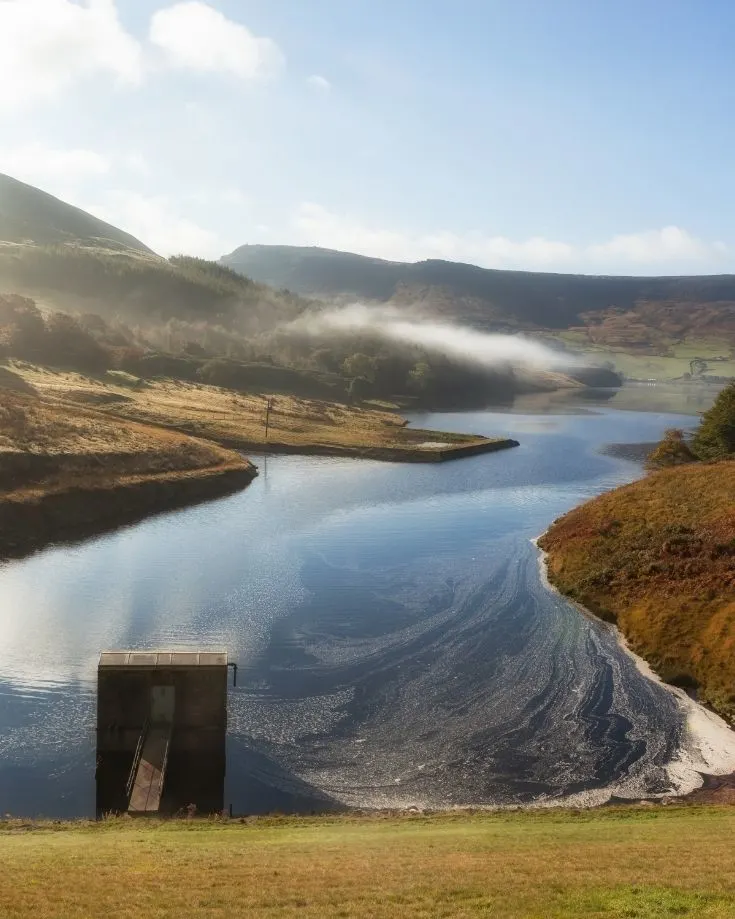 The waterfall at Birchin Clough cascades down a green hillside, creating a soothing effect that's nevertheless quite breathtaking. When the sun crests over the hillside, it's nothing short of a glimpse of paradise.
The waterfall isn't far from Dovestones Reservoir, and it's relatively easy to reach, although you'll need to scramble uphill a bit on the way. If it's rained heavily recently, the scramble may be nearly impossible, so wear boots with excellent traction and hope for the best.
It's worth visiting this fall on a fair-weather day but after a lot of rain, just to see the difference in the water flow. It can be quite torrential after a big downpour, making it a bit less soothing but no less breathtaking.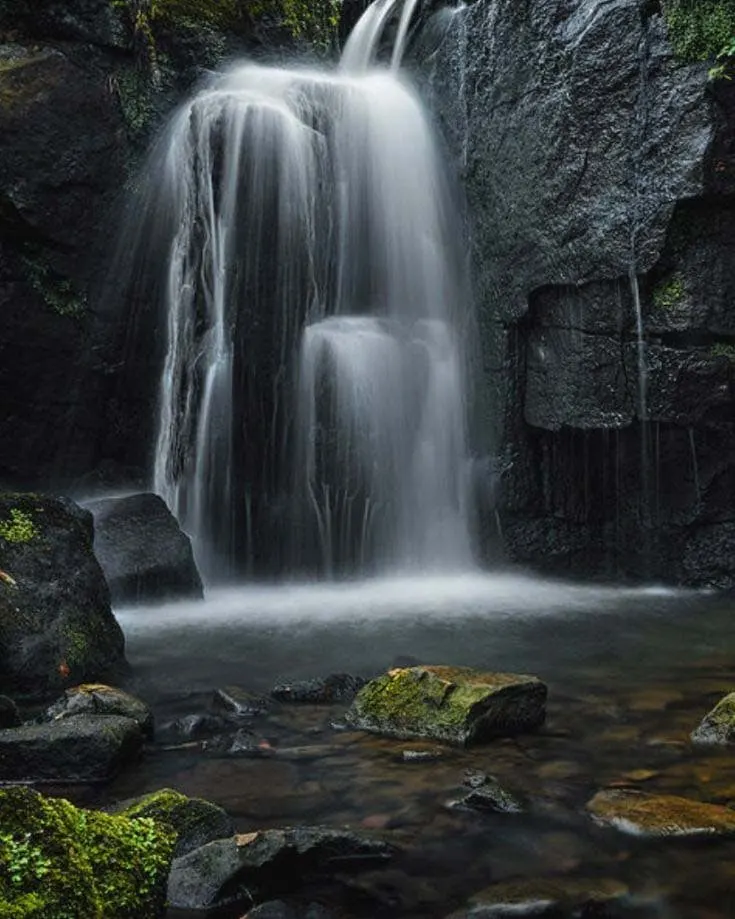 We've saved the best 'til last with Lumsdale Falls. A short stroll from Matlock village, Lumsdale Valley is a short but incredibly scenic Peak District walk.
The brook babbles its way through the ruins of a by-gone era, gathering in old mill ponds before overflowing on it's downard journey.
Although a delightful walk any time of the year, we think autumn is stunning here, with the brook lined with golden leaves and the weather cool enough to probably enjoy the entire route all to yourself.
They May Be Waterfalls, But They'll Never Be Letdowns
Each and every one of the falls above is majestic in its own right, and they're all worthy of more attention than they often receive. They're truly the jewels of the Peak District, and you're missing out if you don't take the time to experience at least some of them.
Please understand: we're not saying that you need to dedicate the next few months of your life to exploring each and every one of the waterfalls on this list — but we are saying that you won't regret it if you do.
Read more // Take a look at more of our our favourite Peak District walks and hikes.