We didn't mean to spend so much time in Uruguay.
Our intention was to disembark from a cargo ship with our camper van and promptly drive to Argentina to begin our South American adventure.
Uruguay just doesn't get the same coverage as its giant neighbours. It doesn't have the dramatic landscapes of the high Andes, the hanging glaciers of Patagonia or any city to equal Rio de Janeiro. So it's too easily overlooked.
But Brazilians and Argentinians have long since flocked to Uruguay for vacations. And the backpacking scene is picking up too.
So rather than make a bee line for Argentina, we decided to explore Uruguay and give it a chance. And we're so glad we did.
As we write this, we're on our 3rd visit to Uruguay in less than 2 years. In total, we've spent almost 4 months here and it's fair to say, we've fallen just a little bit in love with it.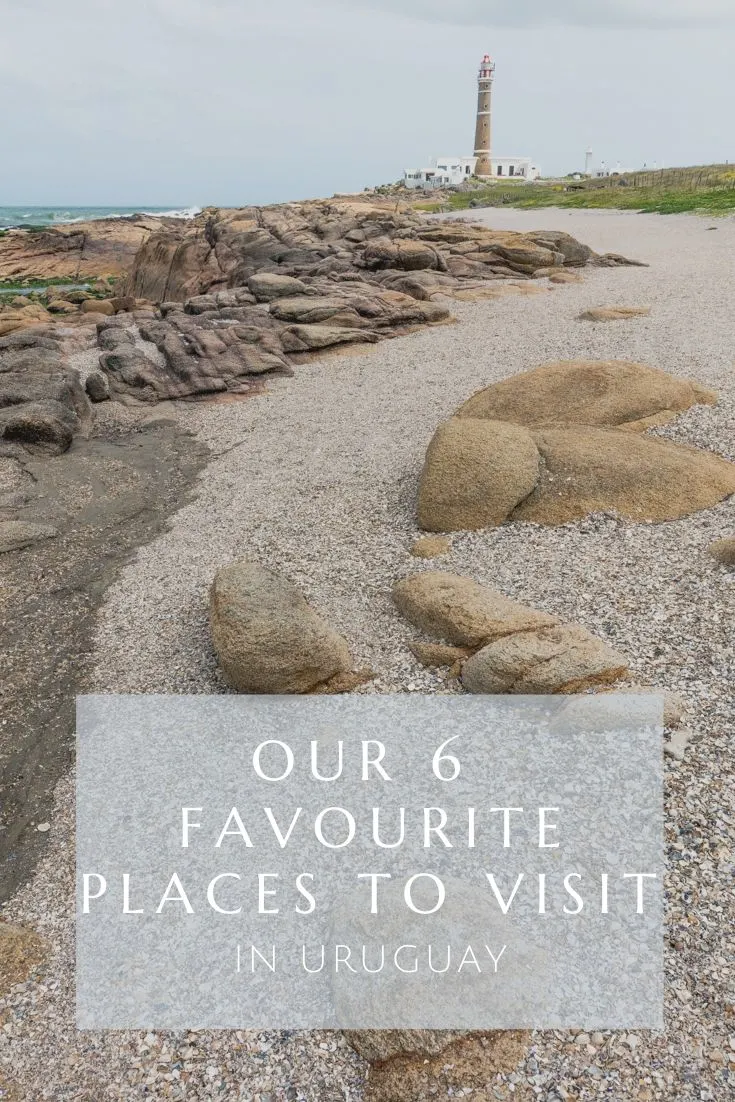 Places to visit in Uruguay
If you're venturing off the gringo trail, looking for more than the PanAm Highway, here are a few place to visit in Uruguay to put on your itinerary!
Where to Stay in Uruguay
Accommodation options in Uruguay vary widely, depending on where you are.
Finding luxury hotels in Montevideo isn't difficult but in Cabo Polonio, nigh on impossible.
For overlanders, Montevideo is more difficult but elsewhere, campsites and wild camping options are plentiful, even out of season.
Where to stay in Montevideo
You can walk pretty much everywhere in the city or use the regular public transport to get further afield.
Your choice of location can really help to make your trip. There's loads of hotels in and around the city to choose from, and a quite a bit cheaper than nearby Buenos Aires. Take a look at these hotels for an idea of what's available.
With the number of visitors to Montevideo increasing year on year, it's no surprise that there are fantastic Airbnb properties all over the city.
If you'd prefer your own place for a few nights instead of a campsite, hostel or hotel then Montevideo has no shortage of options.
To give you some inspiration for your upcoming trip, we've personally selected the best Airbnbs in Montevideo.
For overlanders, there are no campsites in Montevideo. On iOverlander you can find a couple of adequate options for parking overnight for a short stay.
Like it? Pin it!