A buyer's guide to buying the best portable solar generator for camping.
---
You need electricity in your camper to run your appliances. A 12v fridge, a few small devices, and maybe a roof vent will make living in a van more comfortable.
But an electrical installation in a camper or RV is a significant part of any campervan conversion project. And if you're just trying out van life for the first time, a big investment.
If don't want to tackle a full camper van electrical system a portable solar generator is ideal.
You don't need any electrical experience and setup is a breeze. You'll have power all day no matter where you are.
In this guide, we'll help you choose the best portable solar generator for camping, van life and RVing.
When you click on links to various merchants on this site and make a purchase, this can result in this site earning a commission. As Amazon Associates, we earn from qualifying purchases. For more info, please check our disclosure page.
At A Glance: Best Portable Solar Generators for Camping
| | | |
| --- | --- | --- |
| | 1. Jackery Explorer 1000 – Best Overall Camping Solar Generator | CHECK PRICE ► |
| | 2. Renogy PHOENIX 300 – Best Small Portable Solar Power Generator | CHECK PRICE ► |
| | 3. Goal Zero Yeti 6000X – Best Backup Solar Generator | CHECK PRICE ► |
| | 4. Anker 521 – Best Budget Solar Powered Generator | CHECK PRICE ► |
What Is A Portable Solar Generator & How Does It Work?
The common term "solar generator" is misleading because they don't actually generate anything.
A traditional fuel-powered RV generator converts mechanical energy to electrical energy with an engine and alternator.
But a solar generator simply stores the energy generated by solar panels and is regulated by a solar charge controller. It makes them a bit more like a battery than a generator. It's probably why they're often referred to a portable solar power stations.
Regardless of naming confusion, a solar generator provides a completely clean, sustainable energy source, ideal for campervans, RVs, and camping trips.
Solar generators combine all the components of a camper's electrical system into a single box.
For our detailed articles on the separate units, look at our introduction to campervan electrical components. In summary, a portable solar generator includes:
We have detailed articles on all these separate components if you want more information.
The obvious component not included with a solar generator is the solar panels, another reason the word "generator" is quite misleading.
You will need to buy a portable solar panel to accompany it.
Pros & Cons of Portable Solar Generators
There are several advantages to using a solar power generator. One of the most important is that they provide clean energy and are completely environmentally friendly. This is a significant advantage over alternatives such as gas generators.
They also tend to be relatively low maintenance as you don't need to buy fuel for them. They tend to be very versatile so that you can use them with a wide range of appliances in different circumstances.
They are also completely silent, so they won't disturb you or your campground neighbors!
There are some potential drawbacks to using solar power generators that you should also consider. They carry pretty high upfront costs, but because their ongoing maintenance costs are low, they're a good long-term choice.
They can also take a long time to recharge, although technical improvements have increased charging speeds for many solar generators.
Solar generators can only provide a limited amount of power, so you need to make sure your solar setup will be sufficient to meet your power needs for each trip.
What To Look For In A Solar Powered Generator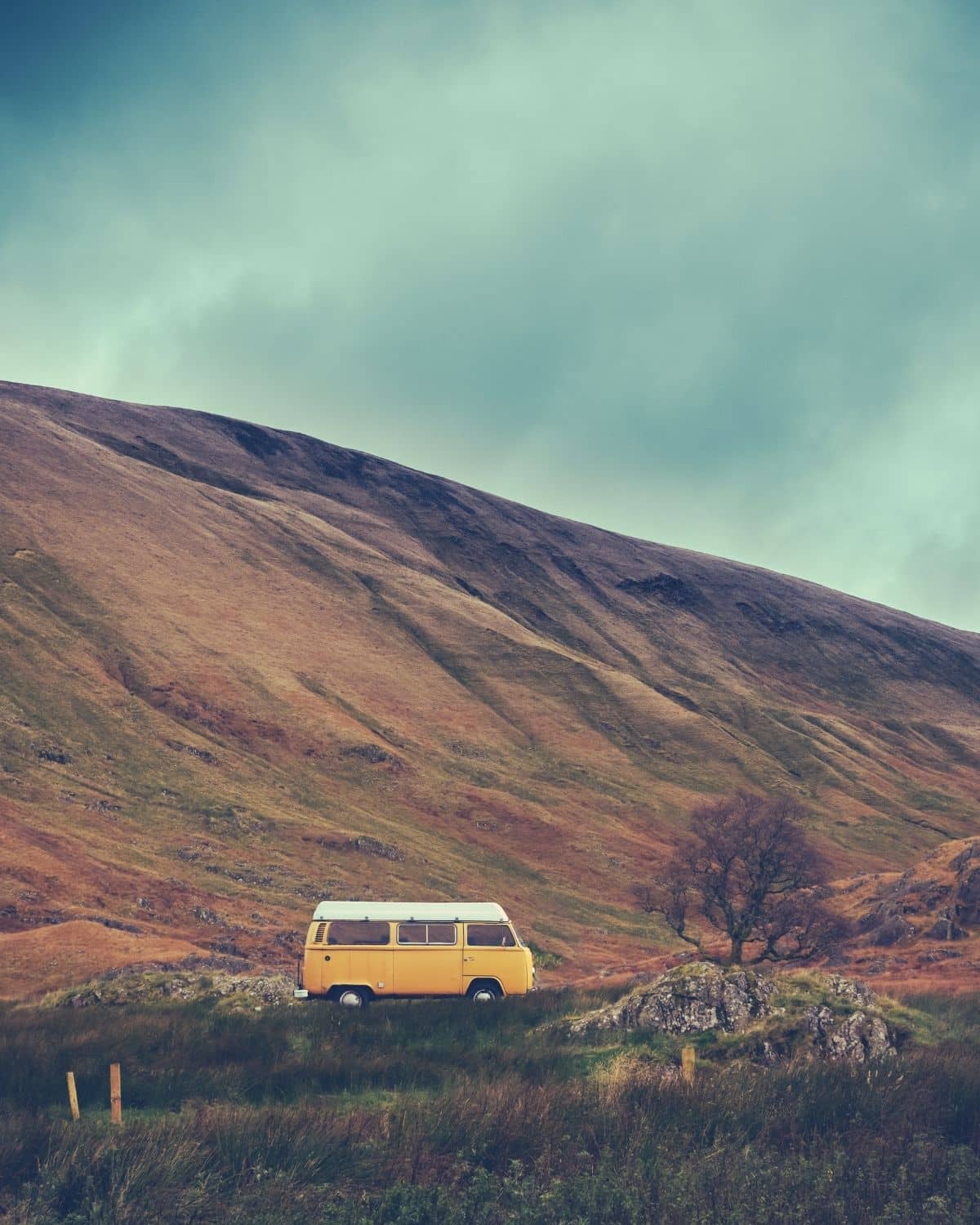 As solar powered generators provide a limited amount of power, it's essential to calculate how much you need for yoru camping trip.
There is a wide range of options on the market. You can prioritize portability and affordability with some great budget options or choose a larger and more powerful model.
Some solar power stations are even powerful enough to be used as backup power for your home in case of power outages.
This section will walk you through the important factors to consider when selecting the right solar power generator for you.
Surge Power Capacity
Surge power capacity is an important factor to consider when buying a solar power generator.
It refers to the maximum level of surge current that a device can handle in a single event. If this capacity is exceeded, your generator and any appliances it is supporting may cease to function.
Startup, or surge watts, indicates the maximum power the solar generator can deliver in a short burst. Some appliances like air-conditioning units and refrigerators, need a lot of power to get going, then use less power to keep running.
Check the surge demand of devices you'll put on the solar generator at the same time to determine what surge capacity you need.
Because exceeding surge capacity can be dangerous, you must choose a device with a suitable surge power capacity.
Storage Capacity
Solar power stations regulate and store the energy produced by solar panels. Because you will probably want to use electricity after sunset, the storage capacity is crucial when assessing your needs.
If the storage capacity is too small, you may run out of power when you need it most; too big, and you'll buy a larger, more expensive unit than you need.
Storage capacity differs significantly between solar power generators. How much storage capacity you need will depend on what kind of situation you will be using your power station in, how many appliances you will need to charge, and how demanding these appliances are.
Make sure you select a solar power generator with enough storage capacity to meet your needs.
Compatible Appliances
Solar power generators can charge a wide range of appliances. Standard kitchen appliances, electronic devices such as phones and laptops, and essential medical equipment such as CPAP machines can all be charged using solar.
Even large items such as refrigerators can use solar if the generator is powerful enough.
You should have a clear idea of the kind of devices you will need to charge before selecting a generator. You can then make sure that the one you choose will be up to the job.
Physical Dimensions & Weight
Portable solar generators come in a wide range of shapes and sizes. Generally speaking, the more powerful the generator, the larger it will be.
You'll want to balance your need for power with the level of portability you require.
Some of the more powerful options discussed here are portable but require heavy lifting and plenty of storage space.
Some of those with less power can be carried very easily. Calculate how much power you'll need and choose a generator that can provide it and still be transported comfortably.
Other Features To Look At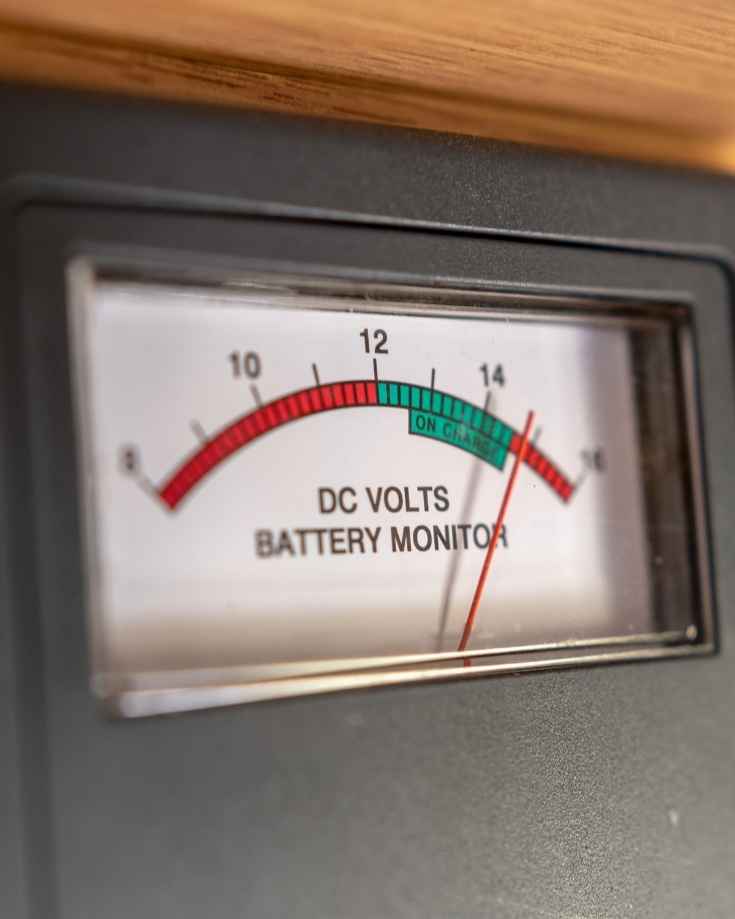 Solar Panel Types – if they are included with the generator
Battery Type – aim for a lithium battery model as the AGMs use older battery technology
Battery Monitor – an LCD screen helps you monitor the state of the battery, including usage, charging, and how full the battery is
Charge controller type (PWM or MPPT) – an MPPT controller is much more efficient than a PWM
Inverter Size – essential when working out what AC appliances you can use at the same time
Replaceable Batteries – some solar charge controllers have replaceable batteries in case things go wrong in the future
Waterproofing – waterproof, or at least weatherproof, solar generators are ideal for campers who will need to use the unit outdoors
How To Charge A Portable Solar Generator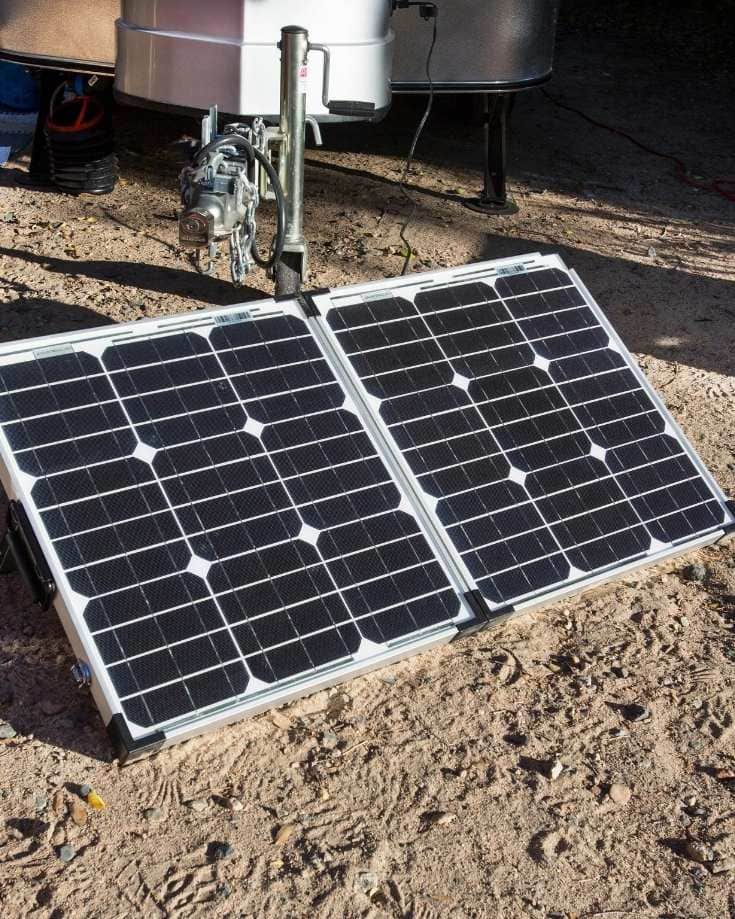 When living off the grid, you can charge a portable solar generator using solar panels and sunlight. It's a reliable and environmentally friendly option, although it does require consistent sun exposure.
Check out our article on portable solar panels to help you choose the best one for your setup.
If you're at home or on a campground, you can charge a solar generator through a standard wall socket or campground hookup facility. Most of the portable solar generators in our list include connecting cables.
You can charge some solar power stations from a 12v DC outlet, like the old cigarette lighter outlets in your car.
It's best not to entirely rely on these because they take an age to charge the generator fully. They also use power from the camper's starter battery, so unless the engine is running, it will probably drain reasonably quickly.
Solar Generators Charging Speed
Solar generators can generally be fully charged within a maximum of 48 hours. However, charging speeds within this timeframe can vary significantly.
Some of the most powerful generators can still be charged fully within a few hours with the assistance of solar panels designed specifically to function alongside them. However, these panels are often sold separately.
Relying on solar charging also means you will need significant sun exposure throughout the charging time, which may not be reliable. Charging times can vary significantly between wall outlets and solar panels.
Technological and design improvements mean that you can generally expect to have a good solar power generator fully charged within a day and often faster with the right equipment.
Charging time is an important factor to consider when selecting the right generator for your lifestyle.
What Size Solar Generator Do You Need?
The size of the solar generator you need depends entirely on how you intend to use it. Factors such as the items you will use to power, your overall solar setup, and the kind of trip you'll be using it for are all important.
You'll need to identify your daily power usage and the kind of wattage you require.
Our RV Solar Calculator will help you identify the size of the generator you need. Answering the questions there will give you a comprehensive understanding of the type and size of solar generator you require.
How Much Power Does A Solar Generator Need to Recharge?
The amount of power a solar generator needs to recharge, depends on some factors to do with its power, size, and technical features.
You can use our RV Solar Calculator to identify the amount of time your solar generator will need to recharge.
Best All Round Camping Solar Generators
The Jackery Explorer 1000 Portable Power Station is something of a middle option between the more powerful, expensive options and the smaller models that prioritise portability.
It's a powerful station with 1000W rated power, and 2000W surge capacity. It also has a 1002Wh lithium battery capacity. It provides multiple outlets to meet the needs of multiple high-power appliances.
For a powerful station, the Explorer 1000 is also a reasonably portable option for situations when you'll need significant power.
It weights 22lbs and comes with a good handle and a durable design. It offers a versatile range of charging options.
The Explorer 1000 features an LCD display with charge, discharge, and battery life information.
It can be charged using a solar panel, wall socket, 12V car output or electric generator. The Explorer 1000 uses in-built MPPT for maximum efficiency.
Using two of Jackery's Solar Saga 100W panels allows you to charge the Explorer 1000 in around eight hours. Only using one will take around seventeen hours. These panels are sold separately.
Overall, the Explorer 1000 is an efficient, reliable, and relatively affordable option.
Jackery also offer the Explorer 500 and Explorer 1500 models as options on either side of the Explorer 1000 with many similar features.
The Goal Zero Yeti 1500X Portable Power Station is Yeti's most popular large power station.
It comes with a powerful 2000W AC inverter, allowing you to connect it with anything you could charge from a wall outlet.
At around $2,000, it's a good option for people with substantial power needs and a large budget. It's also relatively portable and easy to store for its size.
The 1500X uses a lightweight lithium-ion battery for reliable, clean power you can use off the grid.
The 2000W AC inverter with 3500W surge capacity allows you to run multiple devices with high power requirements.
It offers a comprehensive range of AC ports to give you multiple power delivery options. It also features an integrated MPPT charge controller to maximise the efficiency of your solar charging.
You can use the Yeti App 3.0 to control your power station remotely. You can use it to monitor your power use, optimize your battery life and change your settings. This is a really useful tool to have when using the power station outdoors.
You can charge the 1500X through solar panels, through a wall socket, or in your car using a a 12V cable.
If you plan to use the power station while traveling or camping, charging your power station with solar panels is a great option that will allow you to run multiple high-usage devices simultaneously.
You can also use the Yeti 1500X Portable Power Station as back-up power for your home using the Yeti Home Integration Kit.
Overall, the 1500X is a great option for users with regular, significant power demands and a relatively high budget.
If you're looking for a less expensive option with many of the same features, the Yeti 500X is also a great option.
Best Small Solar Generators
The Renogy PHOENIX 300 can handle up to 300W of solar with a 337 Wh storage capacity.
It provides various output options for different devices, including any USB or AC appliance up to 300W. Some users find that heavy-duty appliances do drain the PHOENIX quite quickly.
The PHOENIX offers a user-friendly LCD display and a (gimmicky) in-built flashlight.
The PHOENIX is lightweight and portable, weighing 6.4lbs. It can be charged using solar panels, an AC wall outlet and it has a 12v DC input port so you can charge it from your car's cigarette lighter. That makes it perfect for car camping or weekend tent camping trips.
The lithium ion battery can deliver up to 1,000 charge/discharge cycles so it's sure to last for many years.
If you're willing to invest in Renogy's 100W Solar Suitcase, it can significantly improve the PHOENIX's charging time, and provide a sustainable charging method when you're camping off-grid. Combine charging methods allows you to fully recharge the PHOENIX is under 4 hours.
While the PHOENIX is not as powerful as some alternatives, it's still a reliable option in a decent price range. It's our top pick of all the small camping solar generator options and you'd be hard pushed to go wrong with it.
Enter coupon code MowgliAdventures for 10% off at Renogy.com
The Jackery Explorer is one of the most popular portable power stations on the market. It is designed with a durable case and multiple ports but remains compact and relatively lightweight at 6.6 pounds.
At less than $200, it's a great option for people who want to prioritise portability and storability. It naturally provides significantly less power than some of the more expensive options. However, it's still a solid option for shorter trips.
Despite its portability, it still has a solid 200 wattage power and comes equipped with a 240Wh lithium-ion battery pack.
It features a pure sine wave inverter with AC outlet, and can be charged using solar panels, a wall outlet, or a 12V carport.
The Explorer 240 features a battery management system providing short circuit protection, voltage control, and other useful tools. It also features a clear LCD display.
The Explorer 240 uses built-in maximum power point tracking (MPPT) to enhance its recharge efficiency. It can charge fully in around ten hours using solar with complete sun exposure and a 50W solar panel.
Jackery also provide solar panels, but they are sold separately.
If you're looking for an efficient, portable and highly affordable power station, the Explorer 240 is a great option.
While it might not provide all the power you need for longer trips, it's a great option for shorter getaways.
If you're looking for something with similar features but with more power or an alternative at a slightly lower price, Jackery also offers Explorer 160 and Explorer 300 models.
The Goal Zero Yeti Portable Power Station is a popular option. At around $200 and weighing 12lbs, it's affordable and reasonably portable.
It provides a respectable 168Wh and comes with a one-year warranty.
The Yeti 150x can be charged using solar panels, wall outlets or a 12V car port. Using any of these options, you should be able to charge it fully within twelve hours. Goal Zero's solar panel packs are sold separately.
The Goal Zero Yeti 150X is a solid option that provides good power for an affordable price. It charges quickly and retains its charge well. It's not quite as portable as some of the comparable options available.
For people looking for more powerful models with similar characteristics, Goal Zero also offer 200X and 500X models.
Best Backup Solar Generators
The following are some of the best backup solar generators on the market. These are all powerful, expensive options that can be used to power large RVs or as backup home power.
If you're looking for a solar powered generator for camping that can keep you off-grid for days on end, the size of these bad boys is hard to beat. But they're hefty pieces of kit so make sure you have room in your car for them.
For more casual users or people with limited power needs, some of the other options discussed here are probably more suitable.
The Goal Zero Yeti 6000X Portable Power Station is one of the most powerful solar options available.
At around $5,000, it's also an expensive one. You'll probably only consider it if you intend to use a power station extensively – if you plan to live full-time in your RV, for example. For more casual users, some of the other options featured here might be preferable.
The Yeti 6000X does have some great features. It's been upgraded from previous models to include a 2000W AC inverter with a 3500 surge capacity.
It also offers seven port options. It uses a lightweight lithium-ion battery to guarantee safe and environmentally friendly power.
It's also relatively portable and compact, particularly for such a powerful tool. You can charge it using a solar panel, by plugging it into the wall, or in your car using the Goal Zero Yeti Lithium 12V Car Charging Cable.
One of the great features of Zero Yeti Portable Power Stations is the Yeti App 3.0.
The app allows you to monitor and control your portable power station from a distance. It will notify you of changes in power consumption and will help you to optimize your battery life.
Goal Zero also offer a Solar Kit which is designed to function alongside Yeti power stations. These are sold separately.
You can also use the Goal Yeti 6000X Portable Power Station as backup power for your home using the Yeti Home Integration Kit. This can be really useful during power outages. The power station comes with a one-year warranty.
Overall, the Goal Zero Yeti 6000X Portable Power Station is a great high-end option that provides some really useful features.
Its price means that it's only really an option for serious users with a significant budget, but for those in that category it's well worth considering.
If you're looking for a slightly less expensive option with many of the same features, the Goal Zero Yeti 3000X comes in at around $3,000.
The Jackery Explorer 2000 is an extremely powerful station. It offers a capacity of 2060Wh and four versatile 2200W AC outlets.
Jackery describe it as being designed to meet "90% of your power needs in running most appliances." Despite its power, the station still operates at a quiet level. It also uses a user-friendly "one button" operation to start up.
The Explorer 2000 is portable, but it is very large. If you intend to use a power station as a backup for your home power, it's a great option.
For longer trips, it's an excellent option if you can carry and store it without too much trouble.
The Explorer 2000 can be charged using solar panels, a wall outlet, or a car port. If you use Jackery's SolarSaga 200W solar panels with it, you can significantly reduce the Explorer 2000's charging time.
Using four of these panels together allows you to charge the power station from zero to 80% in around two-and-a-half hours. This is an excellent charging time for such a powerful station if you're willing to invest in the solar panels.
The Jackery Explorer also features built-in MPPT controller, allowing your solar panels to function at their maximum potential.
Jackery's Solarpeak technology also increases solar efficiency by 30% by monitoring solar input.
The Explorer 2000's power is reflected in its price. If you need a heavy-duty, versatile power station and can manage its size and weight, it's an option well worth considering for a powerful, efficient and clean energy source.
Best Budget Solar Generators
Renogy, Jackery and Goal Zero are market leaders for portable solar powered generators.
However, if you're looking for budget options, there are some other alternatives also worth considering.
The Anker 521 Powerhouse is a pretty powerful budget option at an affordable price.
It offers 256Wh and multiple outlet options. It's compatible with 5-22V DC output solar chargers, but these must be bought separately.
The PowerHouse uses Anker's MultiProtect safety features for additional security and comes with an 18-month warranty.
The Anker 521 Powerhouse can be charged using solar panels, wall outlets or a car port.
While it's a little more expensive than some budget alternatives, it's a reliable and affordable option suitable for shorter trips.
The AIMTom Rebel 440 is an affordable and highly portable power station. It only weights around 10lbs, but supplies an impressive 440W of power and comes equipped with a 22.4Ah lithium ion battery.
It features a range of output options to allow you to charge up to ten devices simultaneously.
You can recharge the AIMTom 440 using solar panels, wall outlets or a 12V car socket. It uses MPPT technology to enhance its charging efficiency.
It charges very efficiently in less than 8 hours when paired with AIMTom's 100W solar panels, which are sold separately.
The AIMTom Rebel 440 is an impressively powerful option for such a portable and affordable power station.
The Westinghouse IGen 160s is one of the most portable solar power options on the market at only 3.75lbs. It's also very affordable.
If you're prioritising portability for short trips, the IGen 160s is a great budget option. Despite its small size, it still offers a range of outlets to let you charge up to nine devices at once. It provides 155Wh of lithium-ion battery capacity.
You can charge the IGen 160s using solar panels, wall outlets or a car port. It can charge up to 80% in around six hours using a wall outlet, or around seven hours using a car port or solar panels. Compatible solar panels are sold separately.
If you're looking for a highly portable and affordable solar power station for lighter use, the IGen 160s is a reliable and user-friendly option.
The Rockpals 250w generator is another option that combines portability and power at an affordable price.
It's not quite as powerful as the AIMTom 300, but still offers 250W and a surge capacity of 300W. It has multiple port options and weights only 5.5lbs.
It features a built-in 3.7V 60 amp hours battery and can be recharged using a wall outlet, car port or compatible solar panels.
Rockpals solar panels are sold separately.
The package does feature an AC power adapter, car charger and cigar lighter plug.
While not quite as powerful as some of the other budget solar power stations available, the Rockpals 250w is a reliable and highly portable option for a good price.
DIY Portable Solar Generator
Given the expense and limited capacity of an off-the-shelf solar generator, with a little know-how you could build your own. It will save you money, and you can build one with a more significant energy store.
In simple terms, a solar generator is:
a battery bank,
a battery charger,
a connector to a portable solar panel array
a charge controller,
a connector to DC fused output ports, and
an inverter
all sized to support your load.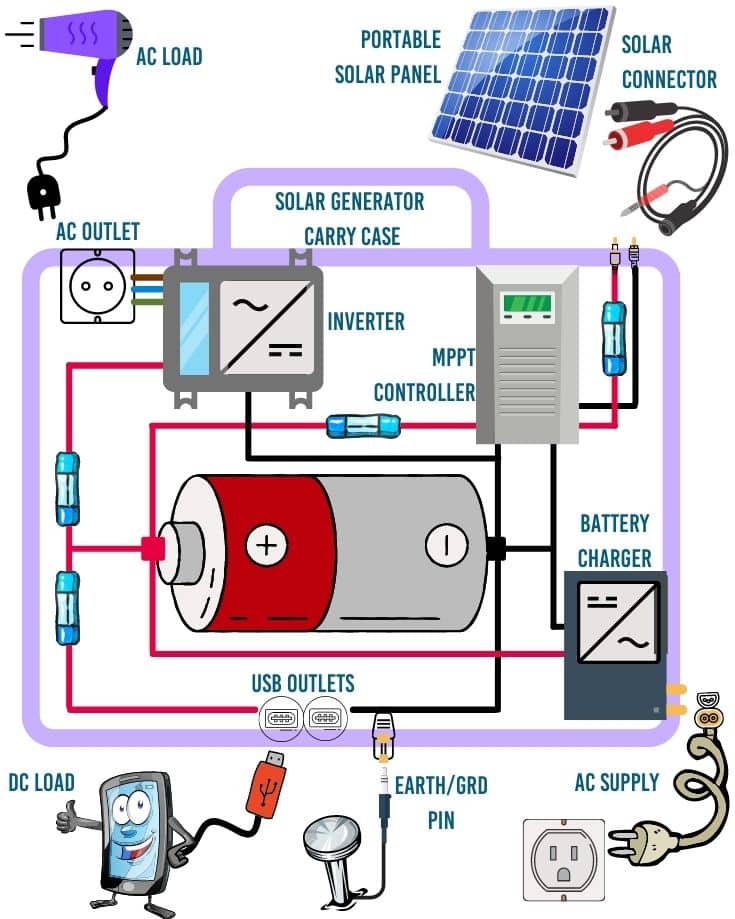 Generally, these are all fitted into a cargo box or travel case to allow you to wheel them from your home or charging point into your van.
You will need to work out how much battery energy you want and select a battery or battery bank of that size.
Because you will want the maximum energy store for the least weight and size, ideally, you would be looking for a Lithium type battery bank.
Many DIY van converters use something like a Pelican 1620 Case to fit all the components in.
However, whichever cargo box or travel case you use, you should spend time confirming the interior dimensions can accommodate all the power-matched components you want to fit inside.
You will need to plan out how to fit all those components and leave ample space for the wire connections, fuse blocks, and securing points before spending your hard-earned cash on your lithium batteries and all the remaining components you also want to fit inside.
Once you have acquired all your components, connecting the system up and testing it before permanently fitting it into the travel case is worthwhile.
That way, you can confirm it all works. Then, once you are happy, fit them inside the travel case, charge the batteries, wheel out your solar generator, and head off into the wilderness.
Frequently Asked Questions About Portable Solar Generators
Can a solar generator run a refrigerator?
Solar power generators can power refrigerators, but they do require a significant amount of power. You may require a relatively powerful portable generator if you need to power one alongside other appliances. The correct size solar generator is vital to provide enough power to run your refrigerator. Check both appliances' technical specs to make sure.
Can you use a solar generator while charging?
You can use a solar generator while charging, but it will increase the demand for the generator and slow the charging process. The power supplied to the generator will be used by functioning appliances first. Any excess will be stored in the battery bank for later use.
Are solar generators noisy?
Solar generators do not make any noise. This is one of their main benefits over gas generators or other alternatives. For example, if you're using a solar generator on a camping trip, it won't disturb the peace and quiet. Better than annoying your camp neighbors with a traditional gennie.
In Conclusion
You now have a clear idea of the kind of portable solar power generator you need. There are options available to meet any requirements, from a short trip to a long-term lifestyle.
Understanding what you need from a solar power station and how much you can expect to pay is essential.
Once you choose the right one, you'll have a reliable, efficient, and clean energy source for all your adventures.
Graham Bogie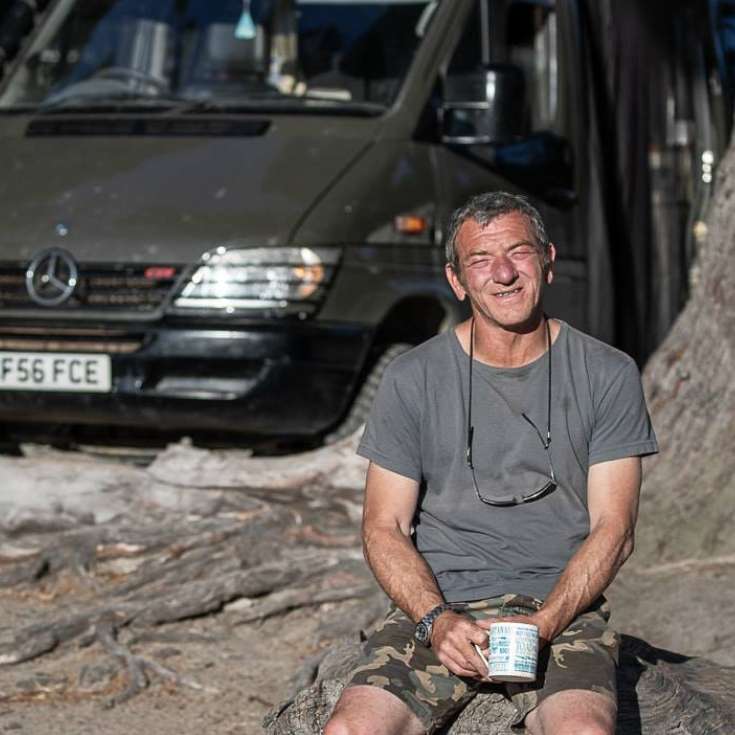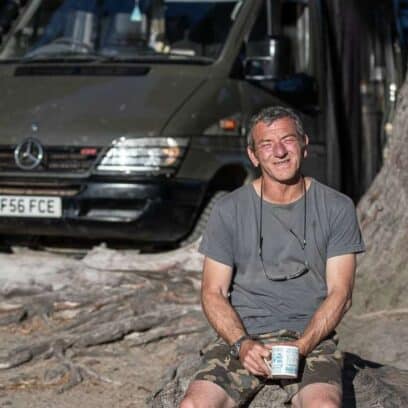 Graham is a seasoned marine electrical engineer with two decades of experience designing customized electrical systems for plant machinery and converting campers and overland vehicles. His expertise has led him to author the reputable Campervan Electrics Handbook and become the chief designer of the RV Wiring Design Tool. As a knowledgeable figure in the field, his YouTube channel, blog, Facebook group, and newsletter, offering electrical advice and product reviews, reach more than a million users each year.