Unlike many cities in Brazil, the popular tourist destination of Rio de Janeiro is smack in the middle of a whole bunch of different landscapes.
Urban city streets, miles upon miles of gorgeous sandy beaches, steep hills and a humid rainforest all feature on the doorstep, making packing for this city break a bit of a challenge.
But fear not, this Rio de Janeiro packing list covers everything you need for a few days or more in the Marvellous City.
When you click on links to various merchants on this site and make a purchase, this can result in this site earning a commission. As Amazon Associates, we earn from qualifying purchases. For more info, please check our disclosure page.
Before you travel to Rio de Janeiro
Before leaving home make sure you have a few things in order.
Make sure you check the latest medical advice for travel vaccinations you may need.
Confirm any advance bookings you've made for hire cars or accommodation in Rio de Janeiro before you arrive.
Does you passport have the necessary duration on it? And visa if required?
Have you bought your travel insurance policy?
Packing for the weather in Rio
There's a few things to take into consideration when packing for your Rio city break.
The tropical weather, beaches, jungles, the amount of walking you'll inevitably do, onward travel and of course, your personal safety.
Rio de Janeiro's tropical climate means you don't need cold weather gear or loads of clothes.
The southern hemisphere summer are crazy hot and humidity often goes off the scale.
The winter can get chilly in the evenings though so layers are a great way to keep your luggage light.
What to wear in Rio
The dress code in Rio de Janeiro is casual and given the climate, this tends to mean shorts and t-shirts.
Think about your comfort in the hot and humid conditions. Light clothing, cotton tops, shorts and flowing skirts will help keep you cool.
Long sleeved lightweight shirts and blouses will help prevent mozzie attacks in the evenings.
When thinking about how much to pack, just bear in mind you'll only get 1 wear out of any outfit before it needs laundering because of the humidity.
It can rain in Rio de Janeiro anytime of the year so a light jacket and maybe even an umbrella won't go amiss.
Comfortable walking shoes
Rio's sights are spread out around the city and you'll do a lot of walking during your stay.
Some parts of Rio have quite steep hills, others have uneven cobbles.
Pack a comfortable pair of walking shoes, one's that won't give you blisters and ruin your trip.
Havaianas (flip flops)
Brazil is the home of the flip flop. No matter what part of this massive country you visit, a flip flop stall is never far away.
And with some of the most fabulous beaches right on the doorstep, they're most practical.
Brazilians wear flip flops just about everywhere, including nightclubs.
You can pick up a pair of Havaianas for around US$5 in Rio if you forget to pack them.
If you want something a little more dressy, a pair of sandals is perfect for the evenings.
Bring a bathing suit
If you're a sun worshipper and plan on heading to Rio's infamous beaches, you're going to need your bathing suit.
Or budgie smugglers, speedos or skimpy bikini – what ever takes your fancy.
Don't feel pressured into wearing next to nothing though.
There's plenty of people on Copacabana beach in swimwear you could wear elsewhere in the world.
Pack a sarong (or buy one in Ipanema)
Spend anytime in Rio near the beach, I can almost guarantee you'll live in your bathing suit.
A sarong lets you cover up when you want without any tight fitting clothes. You can use it as a beach towel and it washes and dries real quick too.
Electronics & apps
These gadgets and apps will make your time in Rio de Janeiro super easy and more enjoyable.
Camera
The best camera to bring to Rio de Janeiro is the one you already own.
That said, our cameras are quite large and heavy and for security, Rio isn't the place to be walking around with them swung over our shoulders.
Outside of the main tourist areas, we often left them in our backpacks, using our phones instead.
If you plan on buying a camera for your trip to Rio, we advise you go for something relatively small and discreet.
Laptop
If you want to download, back up or edit your photos during your trip, pack your laptop.
And don't forget to pack your power cord and download cable.
If your visit to Brazil is short, then consider travelling with a few extra memory cards instead of your laptop.
Electrical adaptor
A multi travel adaptor will cover you for Brazil's plug types.
Brazil's supply voltage is 127/220V.
If your appliances or their power supplies aren't dual voltage rated, the single voltage appliance will have to be used with a voltage transformer or converter to allow the appliance to work safely and properly.
Maps.Me
Download the free maps.me app to your phone and the relevant Rio de Janeiro maps before you arrive.
You can mark the key sights you want to visit so you can organise your itinerary in a logical way.
Rio de Janeiro is a massive city.
To give you an idea, Ipanema beach is around 16 kilometres from downtown.
When you hop into an Uber, show the driver where you want to go on your phone so you don't need to worry about getting lost in translation.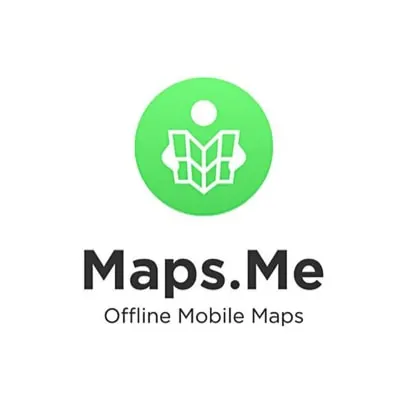 Google Translate – Portuguese library
Don't be fooled into thinking Portuguese is a small step away from Spanish.
Our Spanish is improving and we found written Portuguese often looks similar to Spanish. But the sound is a world apart.
Download an offline copy of the Portuguese Google Translate library and you'll be good to go.
Personal safety
A city well known for thefts and robberies, many would-be visitors ask if Rio de Janeiro is safe for tourists.
Most crime against tourists is from pickpocketing and bag snatches.
So the best way to protect yourself and your belongings is to only carry what you absolutely need, and don't have expensive cameras and jewellery on display.
Here's a few products to help keep you out of trouble.
Money Belt
Strapping this around your waist means there's no need to carry a purse, handbag or put your wallet in an easily pickable pocket.
It may not be the height of fashion but do you really care about that more than your own safety?
Slash proof daypack
A daypack or backback is perfect for carrying your refillable water bottle and camera but also a bit of a target.
These slash proof daypacks prevent opportunistic thieves from cutting the material and stealing from right behind your back.
Attach a small padlock to the zipper for a little extra security.
Travel insurance
We bang on about this often enough. You know the drill. Don't leave home without your travel insurance policy. Get free quotes from our recommended providers:
Reusable shopping bag
The whole save the planet thing hasn't quite caught on in Brazil just yet.
Single use plastics are everywhere and avoiding them can be quite the challenge, even if you're prepared!
A reusable shopping bag won't take up any room to speak of in your luggage.
Carry it with you to more easily avoid the dreaded single use plastics when shopping for souvenirs and groceries.
Reusable water bottle
Not just great for the planet but also for your pocket. Many of Rio de Janeiro's tourist attractions have water fountains so you can refill your water bottle.
Sun protection
The tropical sun can be brutal so make sure to use at least SPF30 and re-apply often.
Don't be shy.
It doesn't take long for the sun to ruin your holiday and your skin! A sun hat and shades won't go amiss either.
Come dusk, the biting midges and mozzie come out to dine on any exposed flesh not covered in a fine layer of insect repellant.
You know how to avoid being the local buffet!
Like it? Pin it!