Road trips are exciting but, knowing what to pack can give you a stonking headache. Even if you're traveling light, pack a few of these road trip essentials to make sure your journey isn't ruined because you didn't think to bring some of the basics.
This road trip packing list will help you prepare so you can hit the road ready for the adventure ahead.
Essential reading: The best gift ideas for travellers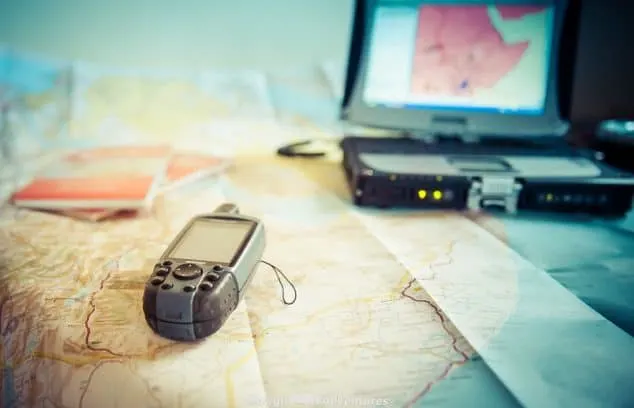 When you click on links to various merchants on this site and make a purchase, this can result in this site earning a commission. As Amazon Associates, we earn from qualifying purchases. For more info, please check our disclosure page.
We think the most important thing to make sure you have is a good travel insurance policy. Seriously, if you can't afford travel insurance, you can't afford to travel at all.
If you have a smartphone, there are a multitude of mapping apps available for downloads, like google maps and most of them are free. Check your app of choice works via your phone's GPS to avoid hefty data charges too.
Add a car phone mount cradle to fix your phone in position on your windscreen and an in-car charger, and you're good to go.
Read more: Best 12 Volt Refrigerator for Campervans & Van Life
If you don't have a smartphone, you could invest in a Sat Nav. It'll give you a decent screen size and plenty of features. Try to find one with extra USB ports for charging other electronics while you're on the road.
Is any road trip complete without a proper paper road map? Even if you have an electronic, state-of-the-art mapping system, you'll feel like a true explorer when you unfold the paper map.
It's so much easier to get a feel of distances on a large map than it is on the tiny screen of your mobile phone.
Staying safe and secure on the road
Carrying a first aid kit in the hope you'll never need it is one of the most important on this road trip packing list. We've heard so many people tell us what a waste of space they are because they've never had the need to use it.
Great! But the moment you have an accident, minor burn, blister, or worse, you'll wish you had it with you.
Also read: Have you got all the essentials in your first aid kit? Read more….
There's nothing worse than having a tan line on your face from scrunching your eyes up because you forgot your sunglasses.
And yes, this is the voice of experience you hear! Invest in a decent pair of sunglasses with UV protection for your next road trip and bring a hard case for them. They'll get squashed otherwise.
Check your vehicle is road trip ready before you leave. If you know how to use them, bring the necessary tools to use in the event of a minor accident.
An emergency roadside assistance kit is a road trip car essential to always carry in the car. It doesn't take up too much space and comes with a useful storage bag.
Are you looking for the ideal gift? Take a look at these ideas for travellers.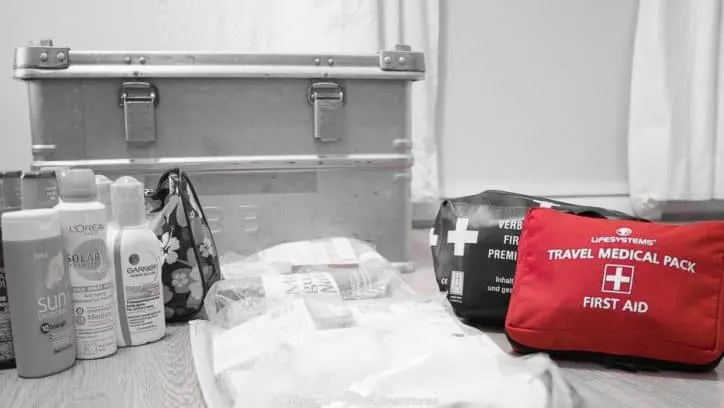 Before you leave, make sure you check the rules of the road on your road trip journey.
Do you need to carry emergency triangles, breathalyzers, or high-vis jackets? Bring them along to avoid unnecessary run-ins with the police.
Road trip fashion essentials
If you want to pack light, you only need to bring a couple of pairs of trousers and a few casual tops on a road trip.
You might be in the car for hours at a time so try to avoid those tight-fitting jeans and instead opt for some comfortable, loose clothes.
Think about the weather too. Pack layers if the daytime and nighttime temperatures vary much. And if rain is a possibility, think about packing a lightweight raincoat and a cover for your backpack.
When it comes to footwear, we never leave for a road trip without our walking shoes. Even if we don't plan to walk too much. They're robust, waterproof, and lightweight so ideal for any road trip.
Get trip ready: How to plan the perfect road trip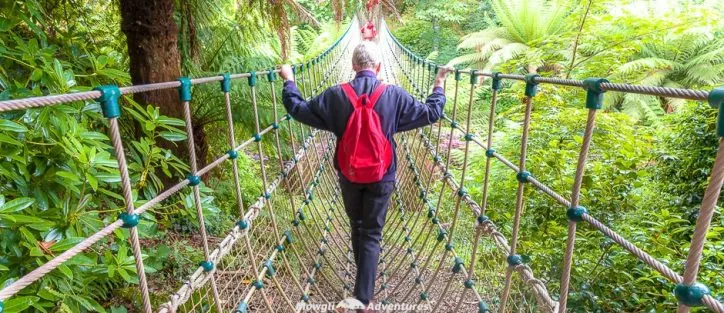 Electronic road trip essentials
We rely on our electronic devices more and more. Running out of battery power on your phone, camera or tablet isn't a good feeling.
To save on space and socket demands, bring a universal charger with the necessary adaptors for all your devices.
Bring a 12v USB car charger too so you can replenish dwindling battery life as you drive or even better, fit a small inverter under the driver's seat.
Choosing the ideal camera for your road trip is worthy of an article in its own right. Even so, pack your camera, a good all-around lens, spare batteries, and charger. Make sure you have enough storage too, so you can snap away to your heart's content.
For video cameras, we use a Go Pro. We're no filming experts but these are fantastic. They're small, image quality is excellent and with some accessories, you can mount them to your windscreen to capture some driving footage.
If an internet connection is important to you on your road trip (for us it's essential), a wifi booster is an essential piece of kit and plugs into a USB port on your laptop.
If you love to read a few chapters of a book at sunset, don't forget to bring your kindle. I love to read a proper book, but it's not practical when space is at a premium.
Practical road trip essentials
If you're traveling in a car and everything needs to fit in the trunk (boot), use a duffle bag for most of your luggage. They're easy to stack and squeeze into spaces a suitcase may not.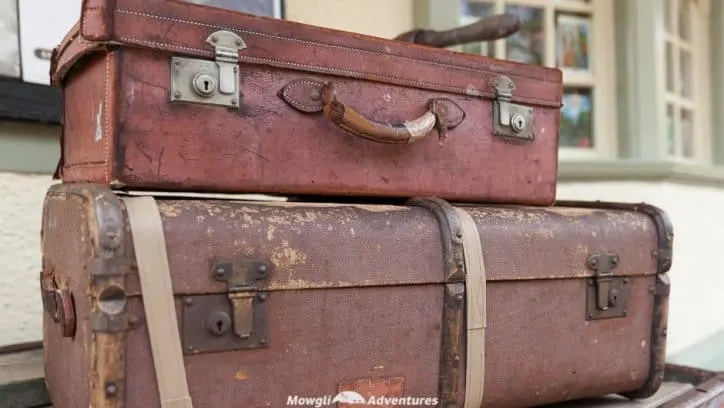 A daypack is a must and we use ours all the time. They double as overnight bags too and are great for hiking days.
Are you looking for the ideal gift? 25 Unique Campervan Gifts Every RV Owner Will Absolutely Love
18 Things You Haven't Thought of Road Trip Packing List
Basic camping gear
Even if you're not planning a camping trip, camping gear is a useful addition to your packing list. Sleeping bags and a tent take up very little room in your car. You then have the option of sleeping under the stars, if the opportunity arises, needs must or the mood takes you.
Sense of humour
No matter how much you prepare, your road trip won't go according to plan. Believe us. We've planned many road trips and we've learned to stop wasting our efforts.
Things may go wrong. Your journey will evolve as the miles pass by, and you'll spend most of your time with your fellow travelers. Don't leave home without your sense of humor – you're going to need it!
Spare keys
Losing your car keys will ruin your road trip, so bring a spare set and keep them with you, separate from your main set. Try not to keep them in the car though! And don't forget your spare house keys either.
Bin liners
Apart from being light and easy to pack, you can use them for a multitude of purposes. Need to sit on the wet ground? Use a bin liner as a makeshift blanket protecting your bum from getting soggy.
They make ideal mats for muddy boots in the car too. Don't throw them away when you're done, either. They're made from plastic, so, of course, they're reusable. Give them a wipe, allow them to dry off, and they'll last you ages.
Top tip | Bin liners come in handy if you're photographing outside in cold temperatures.
Pop your camera in the bin liner before you go indoors.
The inevitable condensation will form on the outside of the bin liner and not ruin your expensive camera equipment.
Hand Sanitizer
Now we're not overprotective and we don't wrap ourselves in cotton wool but dinky bottles of hand gels travel everywhere with us. In some countries, not all restaurants have decent washroom facilities. Sometimes you need to freshen up your hands.
We have no time for becoming unwell and hand sanitizer is a great weapon in our defense. They take up a small amount of space, for something so powerful in keeping nasty bugs at bay.
These handy bottles are an essential part of the savvy traveler's bag of tricks.
Toilet roll and tissue packs
Many people wouldn't think of bringing toilet tissue on holiday. If you're road tripping in a camper van or motorhome, it may seem a toiletry bag is an obvious addition to your road trip packing list.
But even if you're traveling by car with no onboard facilities, toilet roll is one road trip essential you don't want to forget.
You may get caught short and need to hide behind a bush or find a bathroom without the luxury. Handy tissue packs are road trip necessities because they're easy to tuck into your handbag for when the need arises.
Needle & thread
A stitch in time saves 9. It's easy to fix a small tear or loose button to save even greater damage to your clothes. The needle doubles up as a splinter removal tool, and if the worst comes to the worst, you can bind deep gashes until you get to a medic. Eek!
Swiss army knife
Filled with useful gadgets, a Swiss Army Knife is ideal for outdoor adventures. Consider also a decent knife. We can't count the times we've used our Gerber knife! Get a good quality Gerber and keep it sharp.
Keep it under 3" to avoid unwarranted police attention. For security, keep it out of sight in a cubby box, not on your belt, and always pack it in your hold luggage if flying.
Universal sink plug
Sounds unnecessary, but a universal plug takes up no space to speak of and when you want to do your laundry but the sink has no plug, you'll thank me for this tip!
Even washbasins in some campsites and basic hostels won't provide a plug (or someone will have nicked it).
Also read: Van Life Laundry | How to Wash Clothes Living in a Campervan
Ziploc bags
We use ziplock bags for loads of stuff. Whether it's keeping small electronics dry, storing foodstuffs, or an emergency ice-pack, you'll find so many travels uses for them. Add a box of Ziploc bags to your essential road trip checklist.
Colour photocopies of your travel documents
Especially your vehicle documents. In road-tripping, some border crossings, especially in Africa, are brimming with corruption. Yet, they're not always switched on when it comes to recognizing original documents.
When a border guard will not return your vehicle registration papers without you paying cash, if you've handed over a color photocopy rather than the original, you can walk away. Touché!
Also read: Are you carrying all the travel documents you need?
Tin opener
These days many cans in the developed world have a pull ring top, but this is not as common in Africa, eastern Europe, Asia, and beyond. A can opener is a simple item to carry and won't take up too much room.
We have one on our Swiss army knife but it's clumsy to use. So much so, we've needed our first aid kit on one occasion!
Essential reading: Van life kitchen essentials
Airline blanket
We're not advocating stealing an airline blanket from your next long-haul flight, but if you can get one, great! If you can't, bring along a lightweight, synthetic weave blanket that is a great addition to your road trip checklist.
They're warm and easy to wash. We use ours all the time! As shawls on a cold night around the campfire, over our legs and feet in the cabin, and sometimes as a sarong on a cool beach. Classy, aren't we?
Bucket
You can empty the contents of a humble bucket with a lid or a plastic storage box. This is ideal for washing up dishes or using it as a laundry basket.
It'll even double as a washing machine! Fill with water and the required dose of laundry powder; add dirty clothes, put the lid on, secure some straps around it to keep it in place, and drive for a few miles.
Hey presto, rinse and you have super clean clothes. If your clothes are really dirty, drive off-road!
Head torch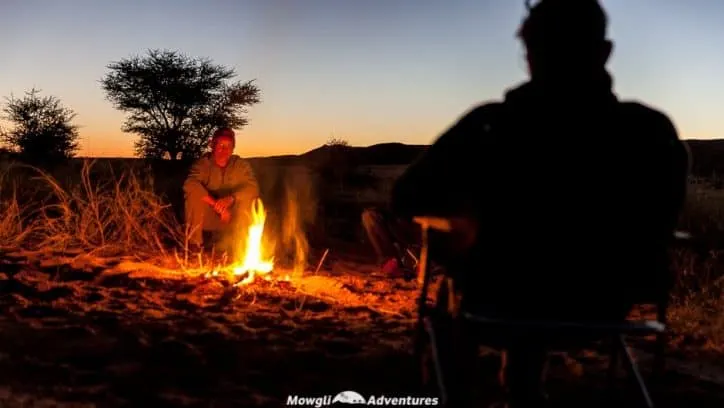 Your vehicle may have plenty of lighting but a head torch will still come in handy and you can keep your hands free too. Make sure to get one with an adjustable head strap and a red light option to protect your night vision.

Insect repellant
Travelers can spend months planning every detail of their dream trip but along with sunburn, getting bitten by insects is the most avoidable irritation.
Buying the right insect repellent for your destination is often not as high up the priority list as it ought to be.
Research the insects you can expect to encounter and whether they're more of an annoying irritant than a health risk and buy the appropriate repellant. Keep the annoying bugs away.
Spark stick
It's surprising how often you need a lighter. Zippo's are the best choice for durability and lighting in foul weather. They're said to even work with any fuel.
The downside is they're quite heavy for your pocket and fuel can leak which may cause a skin reaction. Disposable lighters are fine, but they're too easy to break so carry a few spares.
The alternative is a spark stick. They're ideal for lighting fires or BBQs, last for ages, and work even when wet. They do take a bit of practice to use, but once mastered you have fire lighting forever.
Believe it or not, these road trip essentials will play a major role in the success of your adventure. More so if you're not used to long-term travel. Be prepared with these road trip essentials on your next road trip and have an adventure of a lifetime.
Is there any road trip essentials list we've missed? Let us know.
Like it? Pin it!