In Buenos Aires, cafés aren't just about coffee.
Most intersections have at least one corner café-bar and each just has that look. You know the quintessential Buenos Aires street scene?
A corner building with tables on the sidewalk to savour the morning caffeine hit with the daily papers under the shade of a leafy tree. A couple dancing the tango beneath lamplight as onlookers sip Malbec into the small hours.
Well, it isn't a figment of a painters minds-eye. These places actually exist.
And what better place to check out the tradition than in Buenos Aires' oldest neighbourhood, San Telmo?
Bares notables – Buenos Aires historic cafés
Buenos Aires has over 70 historic cafés, declared bares notables. They represent cultural significance, interior design of a by-gone age wonderfully preserved and a taste of authentic porteño life.
In most cases, these cafés are full blown restaurants too. They serve food, wine and coffee, often have improvised tango dancing and singing and open for up to 20 hours a day.
Bares notables are spread all across the city and San Telmo has its fair share. It may sound like a cliché, but walking through the doors of one of these feels like stepping back in time.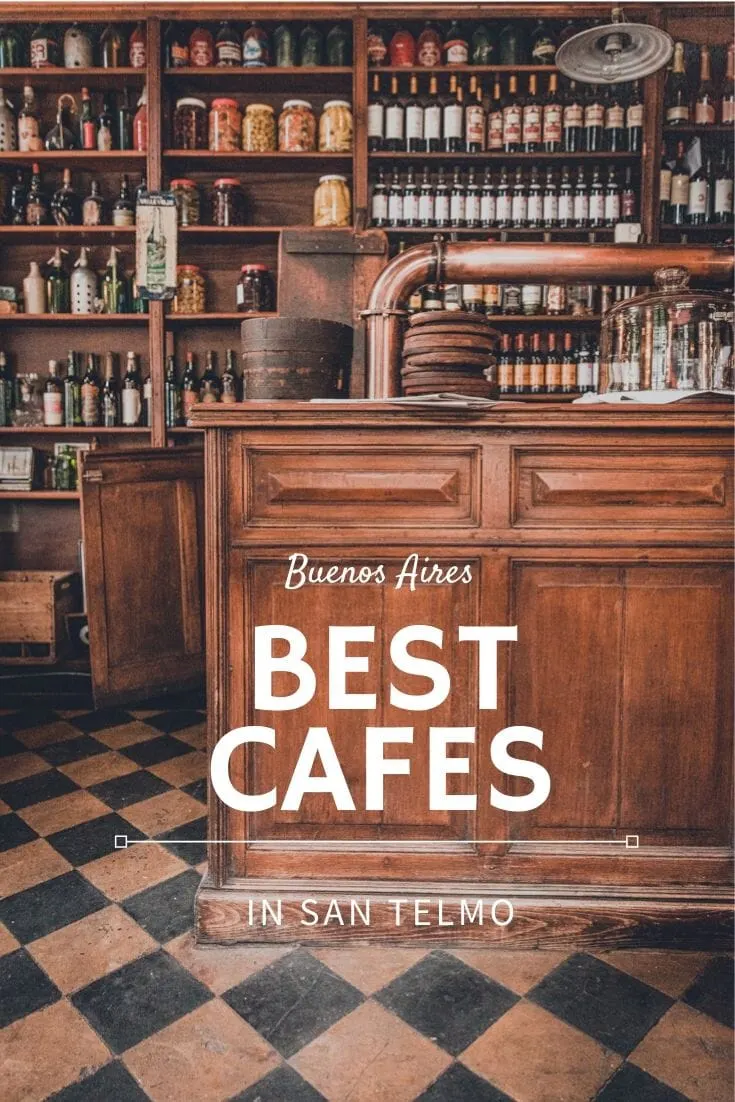 Our favourite San Telmo cafés
We've been living in San Telmo for a little while now as we take a break from life on the road in the camper van. Already we've tried and tested many, many cafés in the neighbourhood.
Here are the San Telmo cafe's we love most. Of our favourites, 4 of them are bares notables and a couple not, but worthy of a mention anyway.
Make sure to check out our definitive guide to getting around Buenos Aires before you go.
Like it? Pin it!