Looking for inspiration on the best things to do in Santa Teresa, Rio de Janeiro? Then you've come to the right place. Our brief guide has loads of insights into things to do in Rio's Bohemian neighbourhood plus information on where to eat, stay and how to get there.
Santa Teresa, Rio de Janeiro
Forget the images of sandy golden beaches and dramatic hills. Swap your havaianas for Skechers and head up to Santa Teresa for a taste of Rio's laid back hippie vibe.
The once affluent area has long since been reserved for the wealthy. Peeling paint and disintegrating plaster on now dilapidated mansions dominate the winding lanes.
Art-filled shops, spilling out colourful handicrafts, jewellery and eco-friendly flip-flops. Cobbled streets serving as stalls for dated vinyl records. Crumbling colonial mansions, an ideal canvas for vibrant graffiti art.
Clattering trams, ferrying locals and tourists up the steep Santa Teresa hill. And music! So much live music fills the air above the narrow streets.
Santa Teresa is a thriving neighbourhood of artists studios and fabulous gastronomy in an easy-going setting, perfect for a break from the manic-ness of Rio's lower altitude highlights.
Only a short journey from downtown Rio, here's our travel guide to Santa Teresa, with things to do, places to eat, where to stay and how to get there too.

Things to do in Santa Teresa, Rio
Take Insta-worthy photos at Escadaria Selarón
Brazil's most colourful staircase and a work of art by one man, Escadaria Selarón is a must-see in Santa Teresa.
Decorated by a Chilean world traveller who found his home & laid his hat in Rio.
Thanks to thousands of bright tiles, many donated by visitors from all over the world, the Selerón Staircase is a vibrant splash of colour joining Santa Teresa with the Lapa neighbourhood.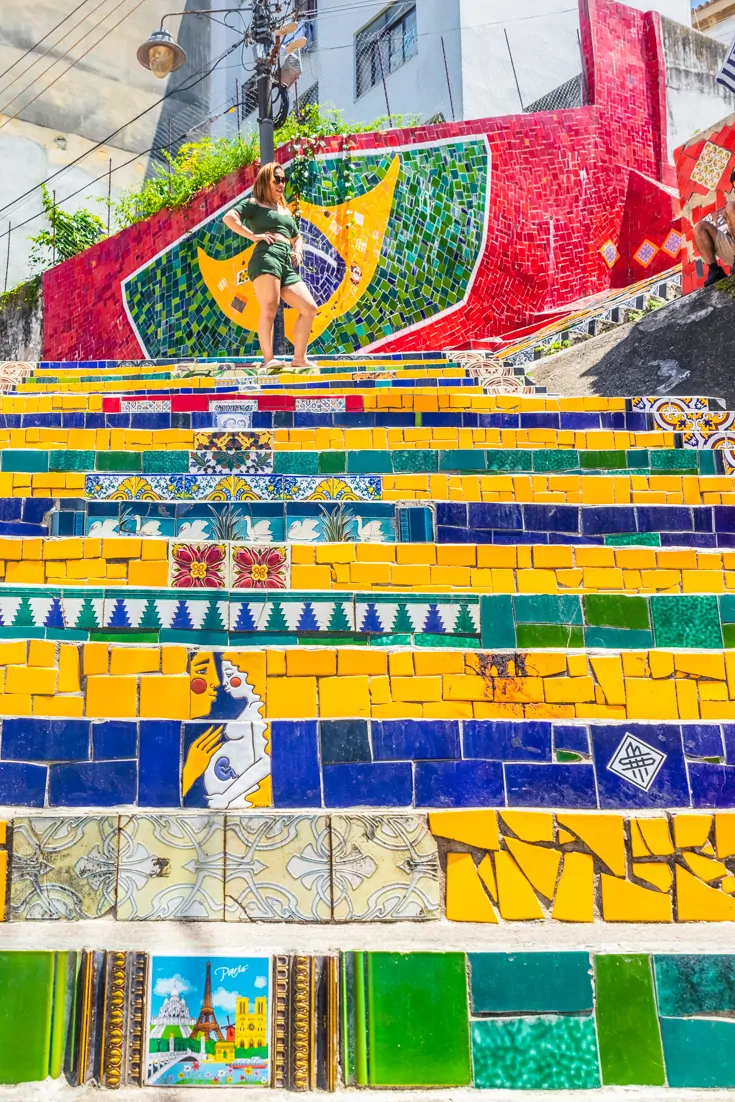 Jorge Selerón died under suspicious circumstances, his body found at the foot of the steps.
Today, it's a place hugely popular with tourists, buskers and locals alike.
Visit the Selarón steps before you go uphill to the heart of Santa Teresa on the Bonde tram.
For more information on this free attraction and loads of photos, take a look at our guide to visiting Escadaria Selarón here.
Clatter up the hills on the vintage Bonde tram
Dating back to the late 19th century and the oldest electric railway in Latin America, the Tram do Santa Teresa is a historic ride.
The bright yellow tram clatters across the Carioca Aqueduct and through the streets taking passengers from downtown Rio up Santa Teresa Hill, before terminating in the Santa Teresa neighbourhood.
Stay on board until the very end of the line, then stand up, swivel the bench seat over and hey presto, you're now facing the right direction for the downhill leg!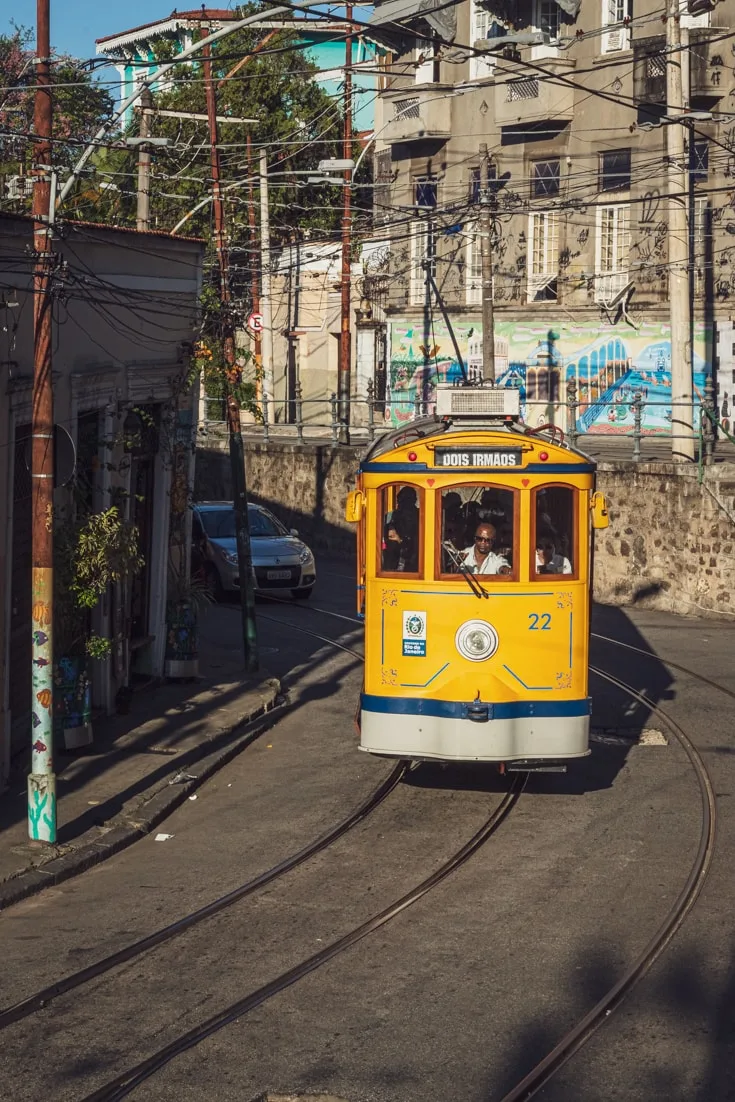 For the best views, sit on the right hand side on the way up.
You can jump on and off as many times as you like with a return ticket so keep it somewhere safe.
For those interested in the history, at the bottom of the hill you can visit Museu do Bonde.
Museu do Bonde address | Rua Carlos Brant, 14 – Santa Teresa, Rio de Janeiro | entrance tickets are R$20 (about US$3 or £4) but free on Tuesdays
Tram station Carioca | 212, R. Lélio Gama, 2 – Centro, Rio de Janeiro – one day return tickets are R$20 (about US$3 or £4)
Spend a Sunday afternoon at Parque das Ruínas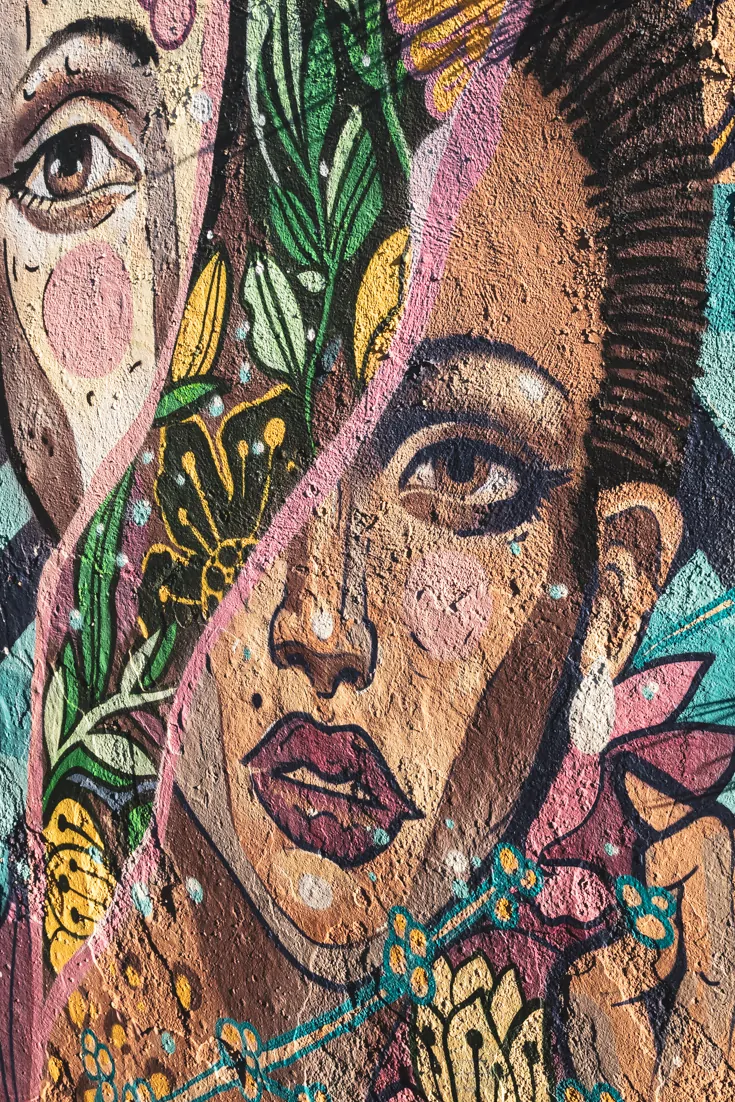 Missing this is our biggest regret from our 5 days in Rio de Janeiro, especially when we weren't so far away from it at some points.
The park is in the grounds of the ruins of an old mansion where artists and intellectuals congregated for social events in the early 20th century.
The mansion is restored to some degree and has since become a cultural centre. The main reasons to visit though are for the incredible and unique views over the city and Guanabara Bay.
Try to save your visit to Parque das Ruínas to enjoy some of the free concerts and family friendly events held in the grounds.
Check out the schedule of events on their Facebook page.
Check out our full Rio de Janeiro travel guide
Where to eat in Santa Teresa & eat Feijoada like a local
We arrived in Rio de Janeiro with no notion of doing our usual thing of cooking in the van.
We wanted a city break and aside from our morning coffees and light breakfasts, we wanted to sample and indulge in the Brazilian cuisine.
During our 5 days in Rio de Janeiro, Santa Teresa had by far the best restaurants.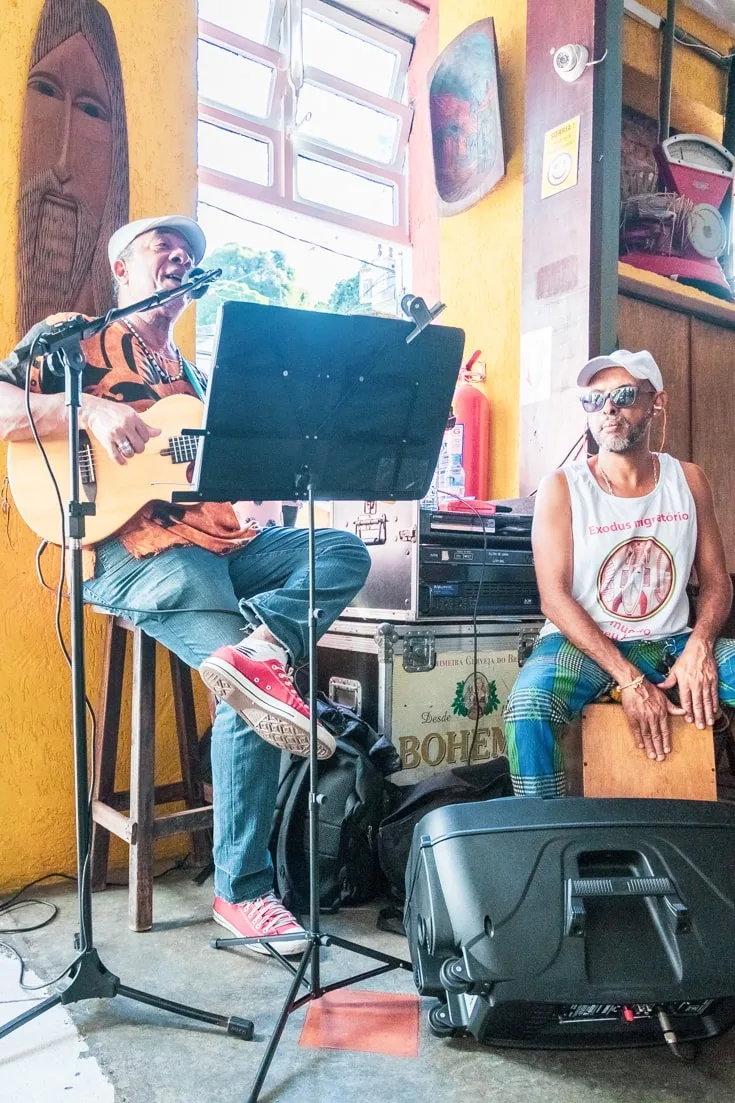 And for such a small place, this is where Santa Teresa really excels, even for vegetarian and vegan options.
Try Café do Alto for the best Feijoada we've eaten in all of Brazil. Seriously filling and you only need to order one plate between 2 unless you're super hungry. And don't forget to leave your signature on the bathroom wall! Pens provided!
Aprazivel is a real treat, albeit on the high end of the budget scale. The menu features plenty of vegan friendly options and the terrace has fabulous city views – try to get a table at sunset!
Explorer Bar is, well a bar but they also serve delicious food. This places get pretty busy, especially at weekends so book ahead to avoid disappointment.
Where to stay in Santa Teresa
Picking the right place to stay in Santa Teresa is key to your experience here. The neighbourhood is relatively quiet and a little more expensive than staying in neighbouring Lapa district.
If you're on a tight budget, you will easily be able to find a bed for the night at a pousada outside of carnival time, but if you want somewhere with a great vibe and decent air conditioning, you need to book ahead.
Remember, Brazilians absolutely love their holidays and weekend getaways, so during December, January & February, Carnival and Semana Santa break expect increased prices, increased crowds, and less availability of accommodation.
If you plan to visit Rio and have the luxury of fixed dates, book in advance to guarantee the room & location you want.
If your looking for something a little bit special, make sure to check out Hotel Santa Teresa. This is the place to stay in Santa Teresa. Yep, it'll bust the budget but this 5 star luxury is worth it for that special splash of luxury. Boasting a Michelin star restaurant and enviable views from the rooftop pool, your only challenge will be getting out to explore Rio!
Check availability and prices for your travel dates here.
If you'd prefer more budget accommodation, make sure to check out Hostelworld for their latest rates and availability.
Useful Santa Teresa travel tips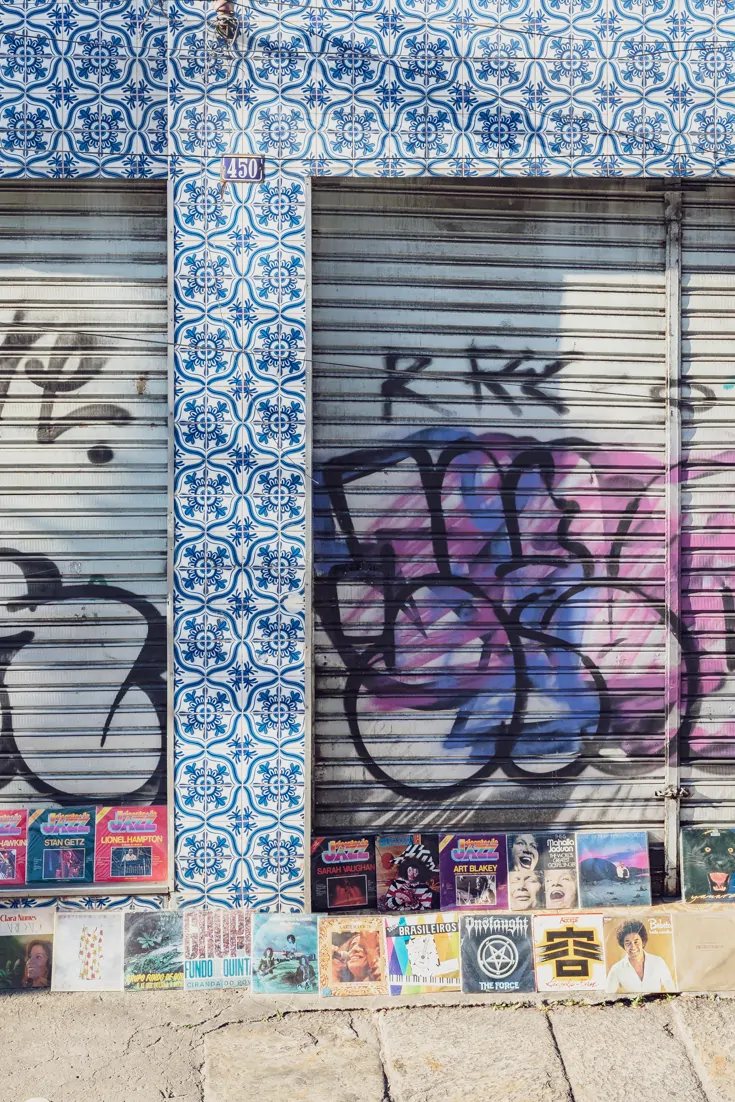 Safety
Walking around Santa Teresa during the daytime is considered relatively safe by Rio's standards. There's plenty of other tourists around so you won't be a misfit or an obvious target.
That said, even during the day you need your wits about you. Read our post of staying safe in Rio de Janeiro for some useful advice.
Santa Teresa is mostly a residential area and is surrounded by favelas. As such, nighttime strolls aren't advised. Stay safe during the evening and use a taxi to get around, preferably one booked by staff at your hotel.
ATMs
There's no bank in Santa Teresa and the only ATM is inside a pharmacy on Rua Áurea. So make sure you top up with cash you need when you're downtown.
Read this guide for everything you need to know before visiting Rio de Janeiro
How to get to Santa Teresa
As overlanders, we're usually inclined to drive our own vehicle around but in Rio – forget it! Traffic is dreadful, parking limited and the hills steep (so you need great handbrakes and top drawer clutch control). Save yourself the stress and hassle and find secure parking. IOverlander has a few options.
The best way for any visitor to Rio de Janeiro to get to Santa Teresa is on the historic yellow Bonde tram. They stop running around 5pm so later than this and you'll need an alternative option.
From the city centre, you can catch one of at least 3 buses. Lines 6, 7 and 14 all take you to Santa Teresa – just make sure you hail them down – even from the bus stop. Check out our other travel tips for Rio de Janeiro before you go.
Of course, there's no shortage of taxi's and Ubers to help get you around the neighbourhood or to the other sights of Rio too.
Like it? Pin it!