Does the thought of empty country lanes, stunning coastlines and whitewashed clifftop villages appeal to you? Then Cornwall is maybe the best county in England for your road trip.
Are you a landscape lover, history buff, outdoor enthusiast or do you just prefer to laze on a secluded beach? Cornwall has what you're looking for.
By the bucket load! Check out the stunning scenic drives in Cornwall, complete with routes and maps to inspire your next driving holiday in the UK.
Cornwall's most scenic driving routes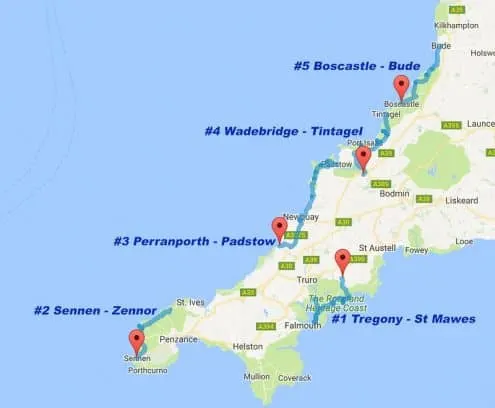 Scenic drives in Cornwall
#1 Tregony to St Mawes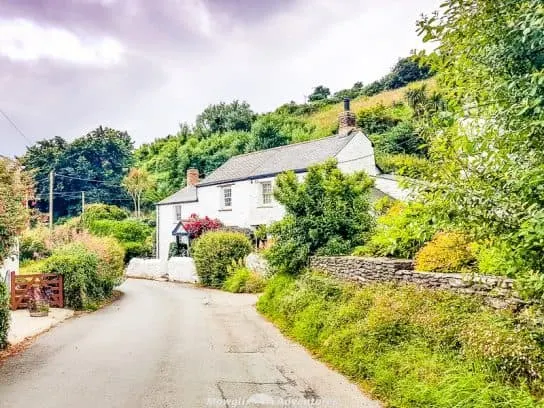 Distance: 20 miles / 32 km Driving time: 1 hour
The Roseland Peninsula perhaps offers the ultimate Cornish driving experience. Exciting and winding rural lanes give way to glimpses of incredible scenery.
You will have a mini adventure exploring the network of yet smaller lanes leading to hidden coves and picture perfect villages by veering off the A3078.
You'll find wonderful beaches at Pendower and authentic Cornish villages with tales of smuggling like Portloe. Leave the Roseland Peninsula by crossing the River Fal on the iconic King Harry Ferry.
Top tip: Start this scenic drive with a visit to the 19th century botanical gardens of The Lost Gardens of Heligan. Explore the hidden jungle and walk across Cornwall's very own Burma rope bridge!
Take a peek: Lost Gardens of Heligan
#2 Sennen to Zennor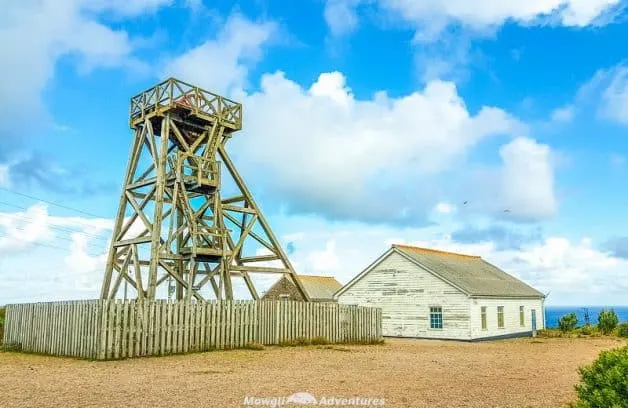 Distance: 15 miles / 24 km Driving time: 1 hour
Of all of Cornwall's most scenic road trip routes, this was probably our favourite because of the incredible, sweeping views across the cliffs.
The road hugs the coastline along the entire route. The dramatic cliff top landscapes, Cornish tin mines, famous lighthouses and rugged outcrops make this scenic drive one you won't want to rush!
Top tip: Don't miss a visit to The Brisons. It's an islet just of the coast and it's said to resemble Charles de Gaulle lying in the bath!
Take a peek: Charles de Gaulle taking a bath
#3 Perranporth to Padstow

Distance: 26 miles / 42 km Driving time: 1 hour
Would any list of Cornwall's most scenic road trip routes be complete without one dedicated entirely to the Cornish beaches? Definitely not! Surfers and beach lovers won't be disappointed with this scenic drive from Perranporth to Padstow.
The route is great for petrol heads too, thanks to its hairpin bends and narrow coastal road. If you're looking for a day on the beach, you'll be spoilt for choice because most offer sweeping wide sands and the best surfing spots in the UK.
Top tip: one of the coolest coves in all of Cornwall is just a few miles south of Perranporth. Trevaunance Cove is great place to learn to surf and has a fantastic sandy beach.
Explore more: 7 Coolest Coves in Cornwall
#4 Wadebridge to Tintagel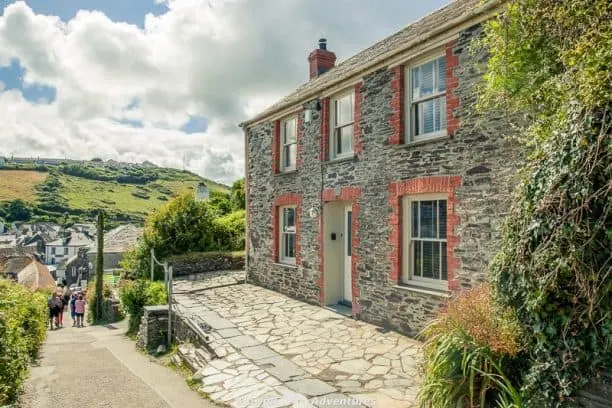 Distance: 22 miles / 35 km Driving time: 1 hour
Although a scenic route indeed, this drive is more about the incredible places to visit along the way. If you're a fan of the British TV programme, Doc Martin, a morning spent in Port Isaac is essential.
A beautiful coastal path leads down to the village and here you'll be able to see Doc Martin's house as well as a few other filming locations.
If you're not a fan, (and you should be), the village is delightful. From here it's a short but scenic drive to the most fantastic place in Cornwall, King Arthur's Castle at Tintagel.
We're not usually big fans of popular tourist spots but this place is simply wonderful. Tintagel is where history meets legend and the views are payback enough for the initial climb to the cliff top.
Top tip: There is a steep climb up the uneven staircases to the top of the Tintagel cliffs. If you're too tired to walk back up to the village when you're done, you can take a ride in the Land River for a small fee of £2.
Take a peek: Tintagel and the Legend of King Arthur
#5 Boscastle to Bude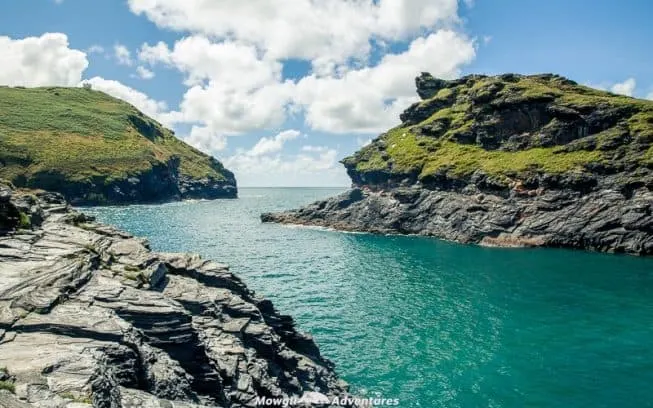 Distance: 15 miles / 24 km Driving time: 1 hour
The Boscastle to Bude road is probably the top of all Cornwall's most scenic road trip routes.
The A39 is part of England's Atlantic Highway yet we advise that you keep to the coast road so to discover dramatic seascapes and curving clifftop roads. Boscastle is a wonderful natural harbour in an otherwise inaccessible part of Cornwall.
The hairpin bends leading down to the village are thrilling! Don't leave Boscastle without indulging in the finest Cornish ice-cream on the planet because it's hand churned, creamy and divine!
Top tip: there are plenty of stopping points along the route. The lay-bys offer tempting and convenient pit stops from which to soak up the spectacular views along the coastal route. Make sure you take advantage of them!
Like it? Pin it!