The first thing to say about a road trip in south Morocco is that it's stunningly beautiful.
The landscape changes so rapidly along the entire route, you'll spend each day feeling you've arrived in a world apart from the last.
Here are 9 perfect reasons to make a south Morocco road trip your next driving adventure.
Make a South Morocco Road Trip your next big driving adventure
#1 Jaw-dropping landscapes like this…..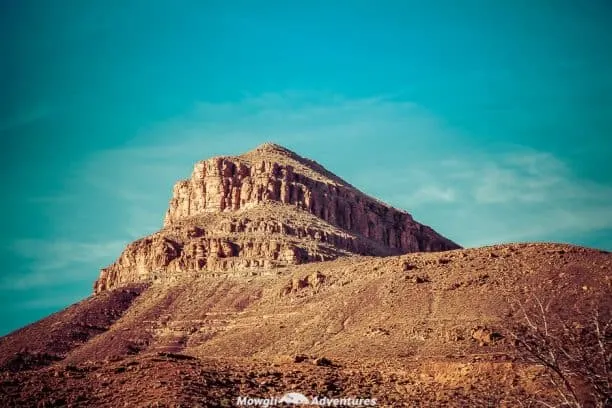 On the 560 km drive from Marrakech to Merzouga in the Sahara Desert you'll be floored by the most diverse and incredible scenery.
You'll need to resist stopping every 5 minutes for photographs if you're on any sort of timescale.
#2 Home to one of the world's most scenic drives….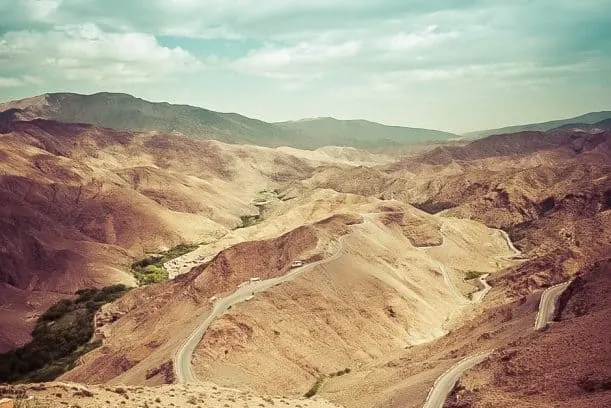 Heading away from Marrakech, Tizi n'Tchika is the highest mountain pass in Morocco. You could easily spend the entire day on this mountain pass and if you give yourself enough time, you'll be hard pushed to find a reason not to!
Top tip: bring olives and bread for the journey – you will want to stop and have lunch in one of the secluded forest clearings.
Read more: What to hit and what to miss in Marrakech
#3 The food is totally amazing!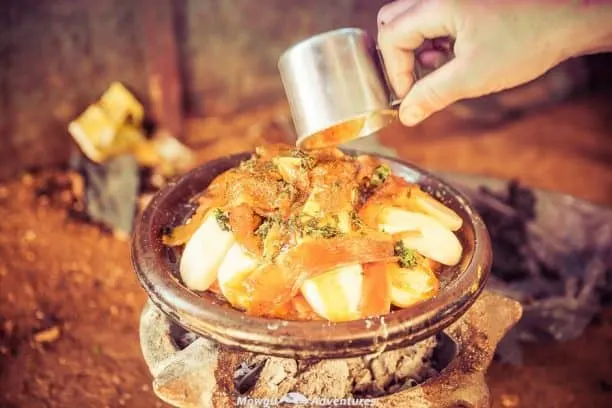 Unlike Marrakech, this region is fairly unspoilt by mass tourism. Stop at one of the small Berber villages along the route and eat where the locals are eating. You'll find the best tagine in Morocco here.
Top tip: try the kefta! They look a little like lamb burgers and are cooked over charcoal. Served with a little tomato and onion salad you'll be so hooked you won't leave Morocco without buying pre-blended kefta spices.
Check out this post: An authentic culinary experience in Essaouira
#4 Step back in time to Morocco's ancient past
Ait Benhaddou is just one of the many kasbahs along this road trip. This one is a UNESCO world heritage site.
Driving through a valley on a route known as the road of a thousand kasbahs, as the name suggests, you'll see one of two more! And if you think it looks like something out of Lawrence of Arabia, you would't be wrong. It's been used as a backdrop for many movies.
Top tip: try to visit Ait Benhaddou at sunset. You'll have the kasbah pretty much to yourself as the walls put on a golden display.
#5 Drive through the tightest of gorges
Ok so this area can get a little busy with day-trippers on organised tours from Marrakech but it's definitely worth it. Park up the car and go for a hike.
Todra Gorge is a 300 metre deep canyon and in parts, is just wide enough to squeeze through without falling into the river.
Top tip: avoid the crowds and souvenir sellers by visiting early in the morning. It's at its best at sunrise.
#6 There's plenty for the outdoor fanatic in you….
No matter what your level of fitness is, there's something for the outdoor adventurer on this south Morocco road trip.
From hiking through the High Atlas mountains, paragliding above the most wonderful scenery to taking a leisurely camel ride (although this is sure to be a never to be repeated activity). Camel rides aren't that comfy!
#7 Did we mention the scenic drives?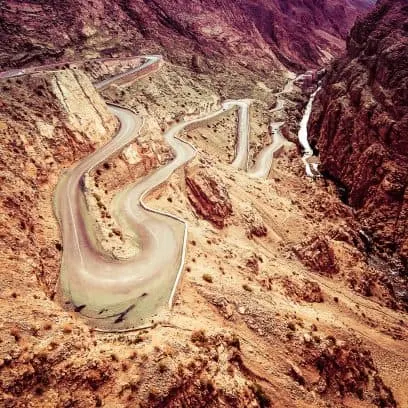 You get 2 for the price of one on the south Morocco road trip! The highest mountain pass in Morocco and this hair-raising baby.
Dades gorge must be the best tarmac road in Morocco! Can you believe that some people cycle up this road? For fun!
Do you know how to enter Morocco in your own vehicle?
#8 Can I count the landscape as 2 reasons to take a south Morocco road trip? I think so!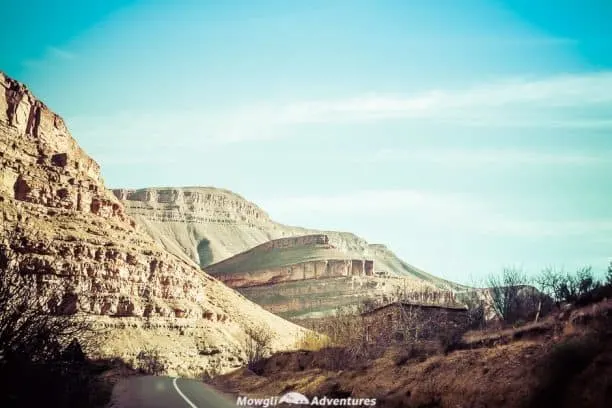 Only by taking a self drive road trip through this region can you take the time to devour this spectacular setting.
#9 And last but certainly not least, there's the Sahara Desert…..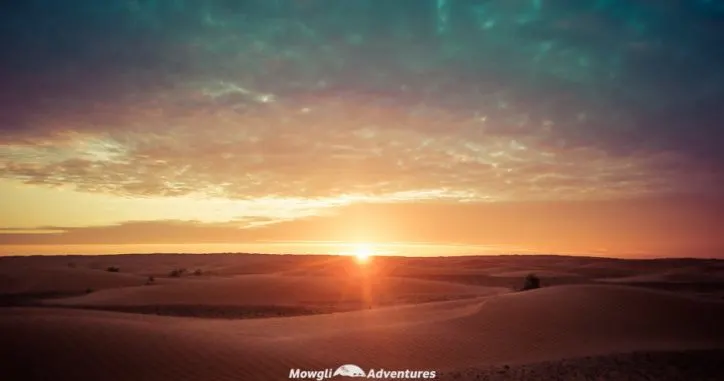 This has enough weight to count as more than just one reason. Do you really want to visit Morocco and miss this?
For those that don't already know, the Sahara Desert is a region we love here at Mowgli Adventures. We bang on about it often enough after all.
Like it? Pin it!