On the final 80 km stretch of the Middle Atlas Mountains, are the dramatic Ziz Gorges. Created by the River Ziz cutting its way through the Jurassic valley of the Middle Atlas Mountains, it leaves a lush, fertile land on its banks.
There are plenty of stopping points along the route to take in the spectacular scenery of the Ziz Gorges.

Hemmed in by inhospitable and barren cliffs, the mountainous and winding road from Rich in the north, through to Erfoud on the edge of the Sahara Desert can be hair-raising. When you're driving a Unimog, the road feels very narrow and with crazy bus drivers hogging the road and even daring to overtake on blind bends and on steep inclines, you'll need to have your wits about you.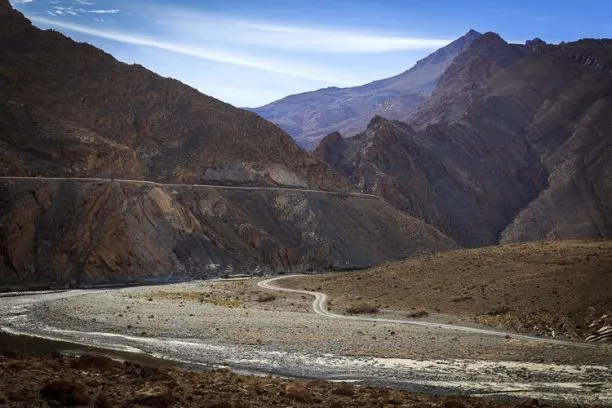 The Spectacular Scenery of the Ziz Gorges
The most spectacular scenery of the Ziz Gorges begins at the Legionnaire's Tunnel. With Mowgli's recent growth spurt thanks to her increased tyre size, we still had a few millimetres to spare, so we happily avoided needing to let the tyres down to get through.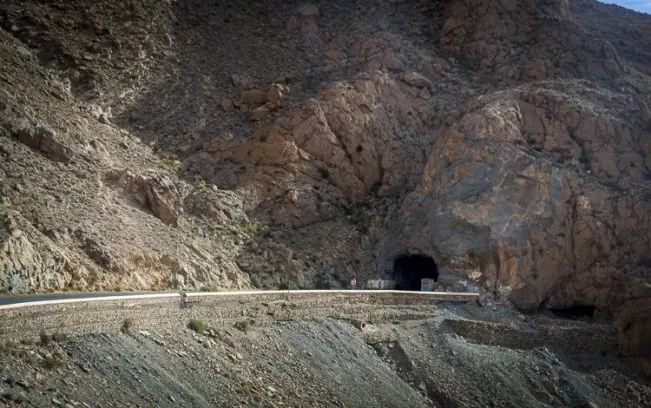 The views are stunning throughout the length of the gorges…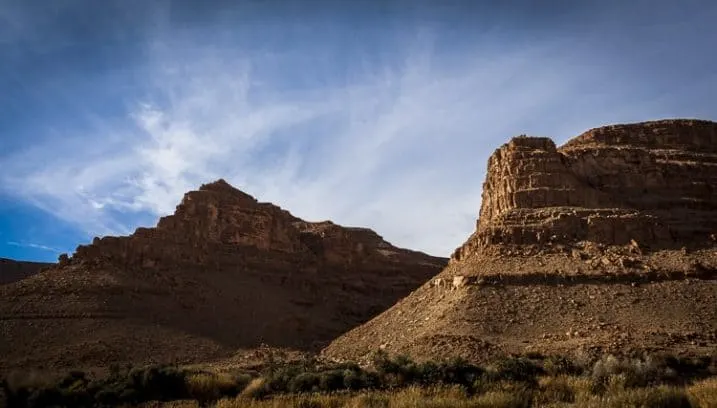 …with the occasional village nestled among the date palms along the dry river bed….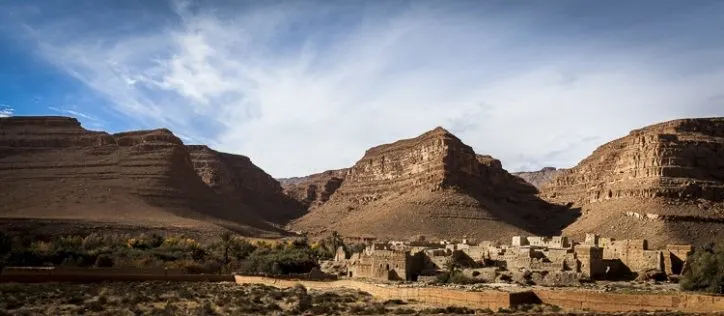 Stopping by one of these villages, we took a wander through the palm trees….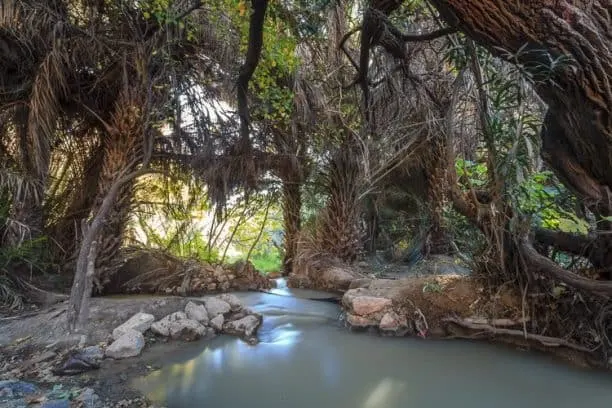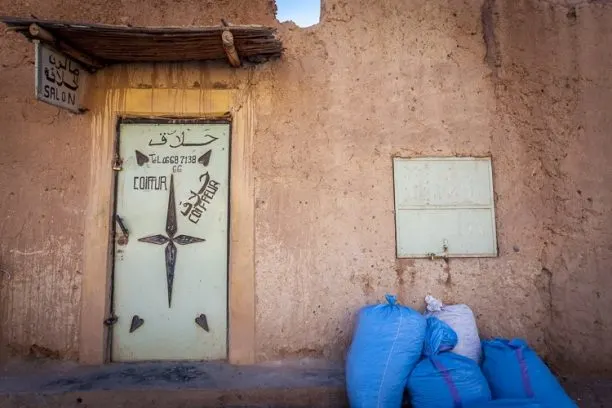 The village has everything a Berber family could possibly need. A hairdresser…
…a laundry, come date drying yard…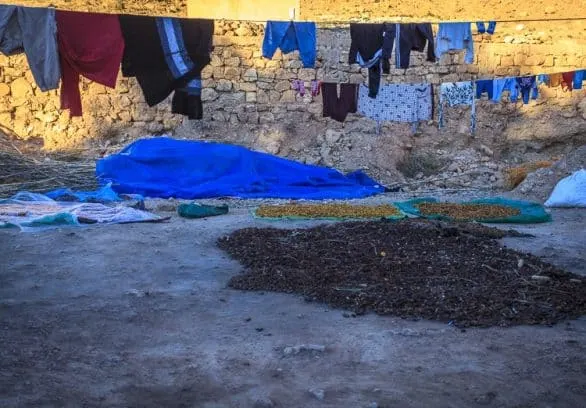 …an essential bar. Only water available here…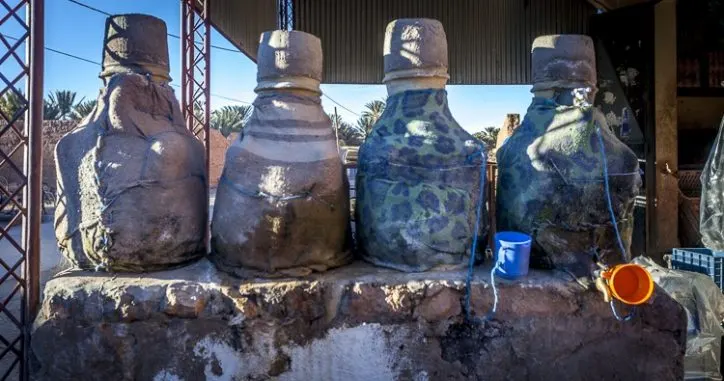 And of course, the village builders, specialising in daub constructions…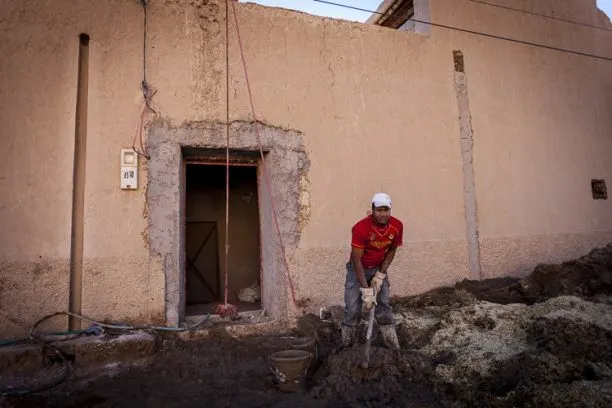 Towards the town of Errachidia, the road takes another tight turn before the enormous dammed lake, Hassan-Eddakhil, emerges. It's quite stunning to turn the corner and be met with this view….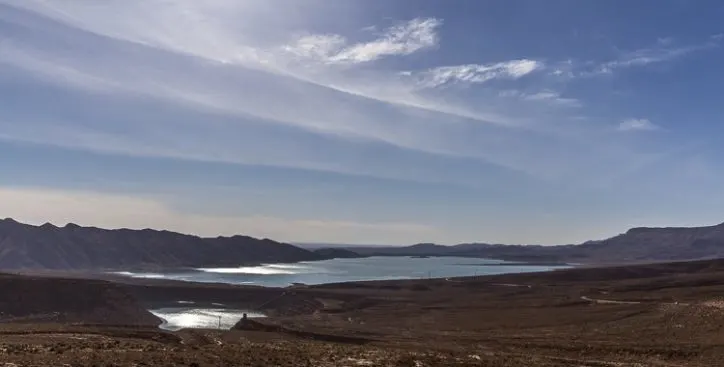 The area is a huge date growing region, the palms being watered by the controlled flow of the River Ziz.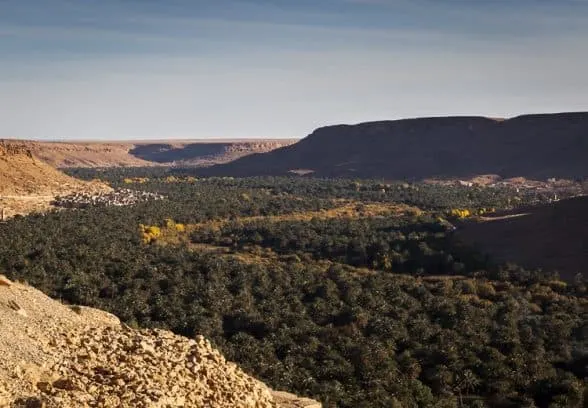 It's a relatively short drive through this region, but with so much spectacular scenery on offer, it'd be a shame not to take your time and bimble through.
After all, it's the last of the mountains for a while, as we're now quickly approaching the Sahara Desert. Excited!