We'd heard Bodegas El Pimpi bar and restaurant was an institution in Málaga, so we planned to have a Sunday afternoon sampling their wines and eating our way through as much of their menu as we could.
It turns out that this rambling old hostelry is the best Spanish bar in Malaga.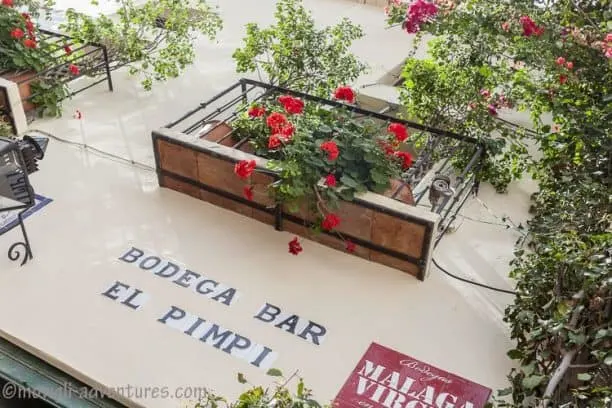 There's more to Bodegas El Pimpi than the Menu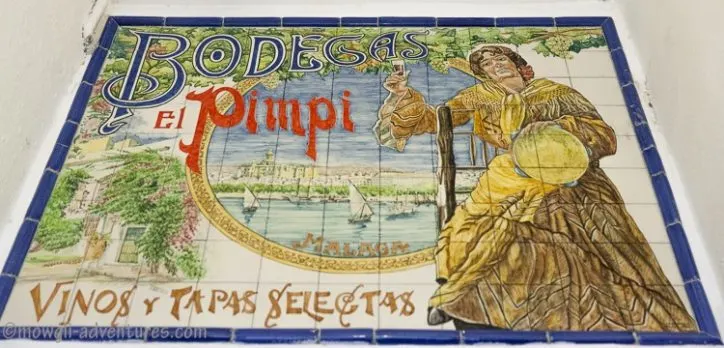 Since the early 70's, El Pimpi has been a wine bar located in an old 18th century mansion house and is now one of the longest-standing bodega bars in Málaga.
The interior of the mansion is a charming Andalucian styled warren and there are dining areas in numerous rooms and patios.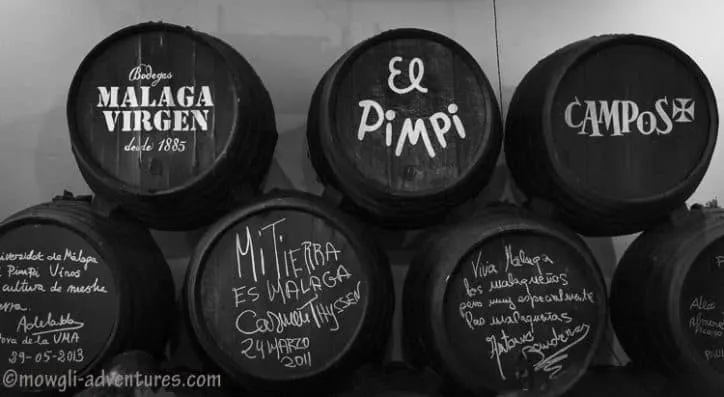 The restaurant is so popular that there are often foreign diplomats and celebrities mingling with the customers and there is a tradition for these folk to autograph a wine barrel in the Barrel Room.
Signatories include Tony Blair (but don't let that put you off), Antonio Banderas and even some of the Picasso family. The walls are filled with framed photographs of the rich and famous.
It's much like a museum in many respects and if it wasn't so busy, you could easily spend an hour or so exploring the building.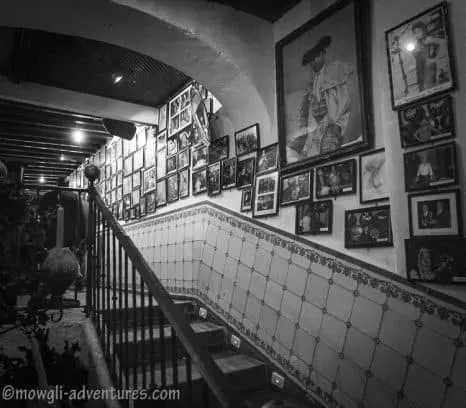 Outside is just as special. From the roof terrace, you'll have a cracking view of the Roman Amphitheatre and Alcazaba and it's perfectly located near to the Picasso Museum and Málaga Cathedral.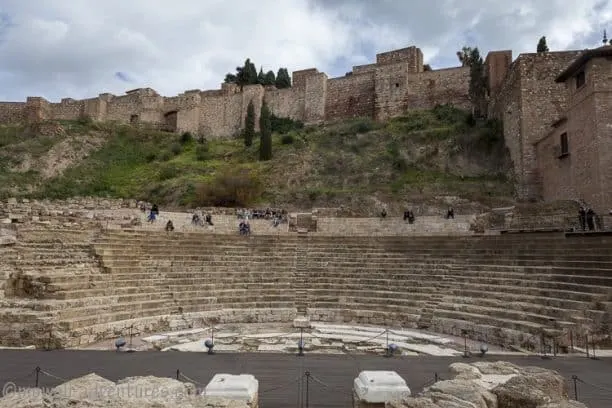 I'm not quite sure what the blue goat is about though. Any thoughts?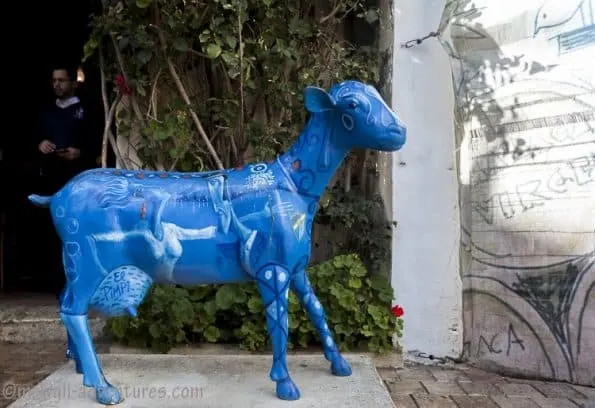 El Pimpi's Gastro Dining Experience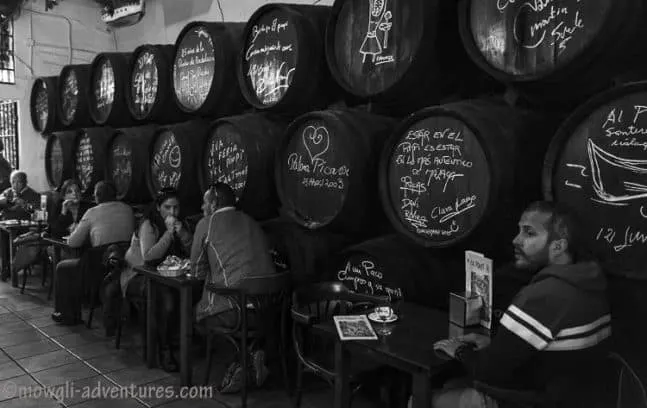 Bodegas El Pimpi prides themselves on local produce and ingredients for their menu.
Being located on the Costa del Sol it's no surprise then that fish is prevalent on the menu. It looked fabulous!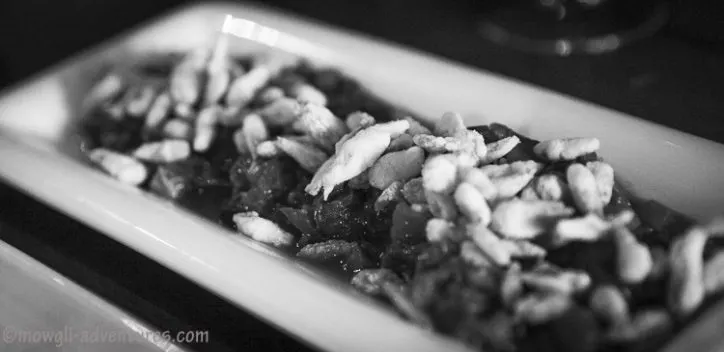 We opted for the fried mini prawns on Málaga style ratatouille and the 'Taste of Málaga' toast pieces.
The latter is a must have and we especially liked the sushi style cod and orange on tomato paste. Totally yummy!
I just wish the portions were a little more generous on that plate.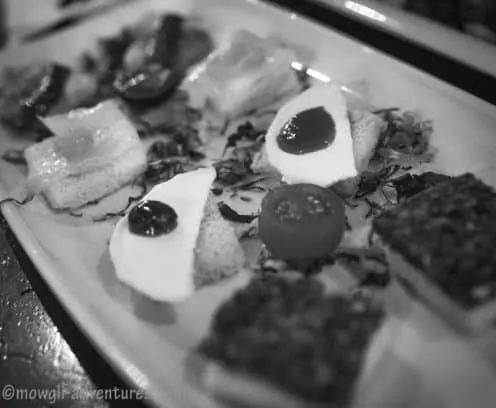 All washed down with a glass or two or Rioja, we finished our meal with café solo which was served with a surprisingly tasty strawberry biscuit.
Service was fast and efficient. In fact, for us this was a bit of a downside. It was extremely busy the day we visited El Pimpi and whilst the staff are ultra-efficient, it was all a little too rushed.
That aside, with local produce, fine dining, terrific surroundings and steeped in history, Bodegas El Pimpi is the best Spanish bar in Málaga. Bodegas El Pimpi is the best Spanish bar in Málaga.
And if Antonio Banderas says so, it must be true.
Useful Information
Address: Calle Granada, 62 y Calle Alcazabilla 29015 Málaga
Location: opposite the Roman Amphitheatre in the heart of Málaga
Opening Hours: 10am to midnight, daily
Website: www.elpimpi.com
Like it? Pin it!