The spectacular Picos de Europa National Park is probably the lesser visited, little brother of the Pyrenees but they are amazing.
These jagged, deeply fissured mountains straddle Asturias, Cantabria and Castilla y León regions of northern Spain and offer a wealth of walking opportunities.
Tiny villages are dotted throughout the area, each with their own backdrop of the Picos de Europa.

Driving through Cabrales, along narrow, winding roads, and up steep hairpin bends, we reached Poncebos.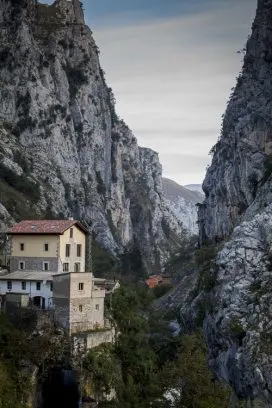 Here there is a funicular railway, affording you the opportunity to ride up for panoramic views. At 29 euros each and with a Unimog parked outside, we decided to drive.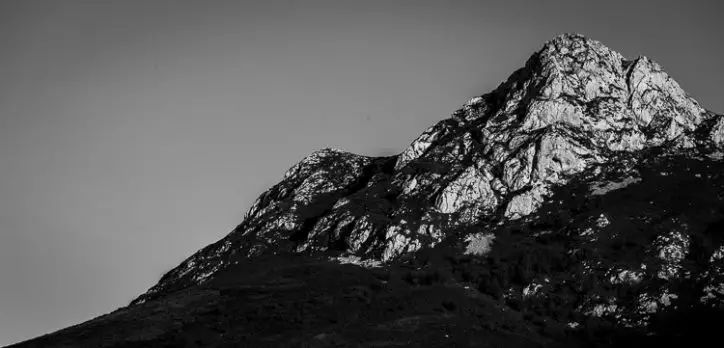 Popping Mowgli into 1st gear, we drove up the 17 km of mountain road switch backs to the top until we arrived at a small town, Sotres.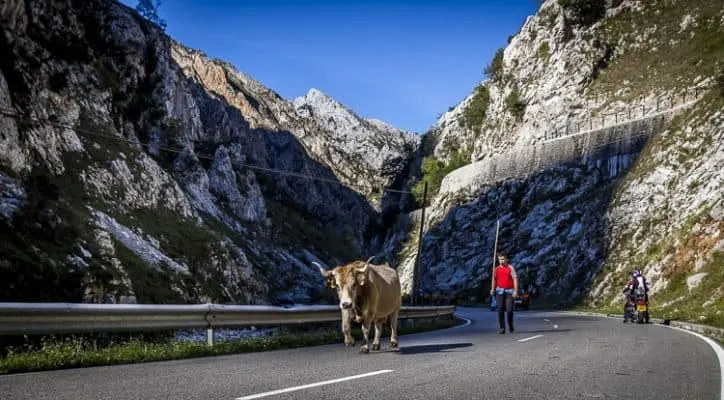 Sotres is a 1 cow, 2 hotel, 3 restaurant and 4 bar town. We called into the only bar open in the early evening and were immediately offered spicy chorizo, cheese tapas and a glass of Rioja.
Through broken Spanish and English, the friendly locals showed us where we could park here for the night. Being situated within the National Park, the villagers are constrained by the authorities.
No building or farm development is allowed because of the National Park status.
There was an air of rebellion in this bar; our drinking partners for the evening were local farmers trying to make a living but it seems, like many National Park authorities, tourists come first and the local land owners a close but poor second.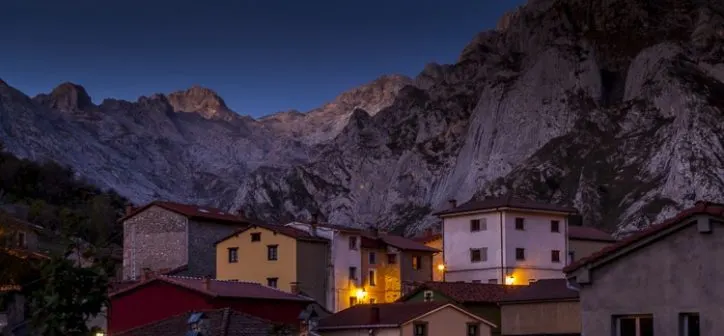 30 kms back down this mountain, across and up another steep, windy, narrow road is the stunning Covadonga Lakes.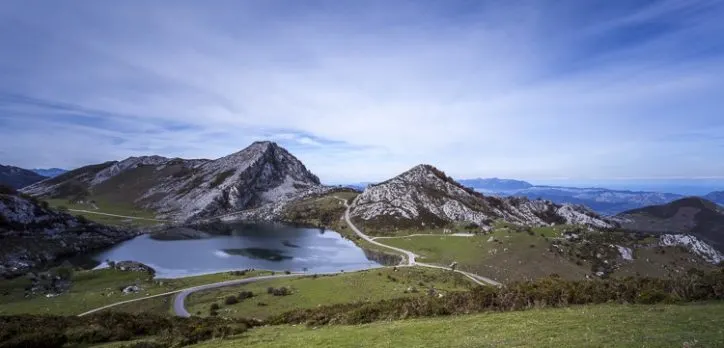 A natural feature from the ice age, Enol and Ercina are glacier lakes surrounded by the peaks of the National Park.
It's very popular but there is plenty of parking, a few cafés and of course taxi loads of tourists.
During the summer months, apparently you're not allowed to drive up yourself and have to take a taxi from the village.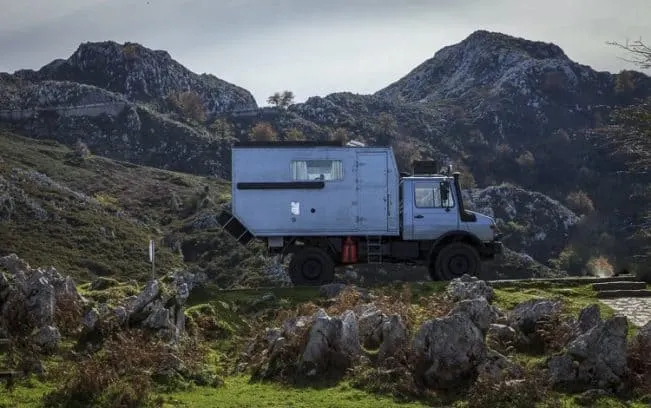 Covadonga is a fantastic feast of natural beauty, monasteries, mountain hikes, soaring eagles and hungry vultures.
Driving back down from the lakes is a layby perfect for watching the birds of prey circling above.
A delightful picnic area and a spot of twitching on a warm autumn day was simply perfect.
Further down the mountain and surround by the peaks, Covadonga has it all for the outdoor loving visitor.
A popular monastery with a tiny church in its rock caverns, many Spanish pilgrims and plenty of overnight camp spots.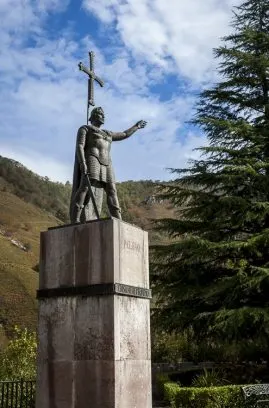 Having feasted on such healthy outdoor activities, head down the E262 to Cangas de Onis for some splendid food and fine beverages in one of the many cafés and bars.
If you're here on a Sunday, treat yourself to an armful of cheese, bread and sausage at the local farmers market.
If you're really lucky, you may even be treated to a display of traditional dancing, all to the sound of Spanish bagpipes and a side drum.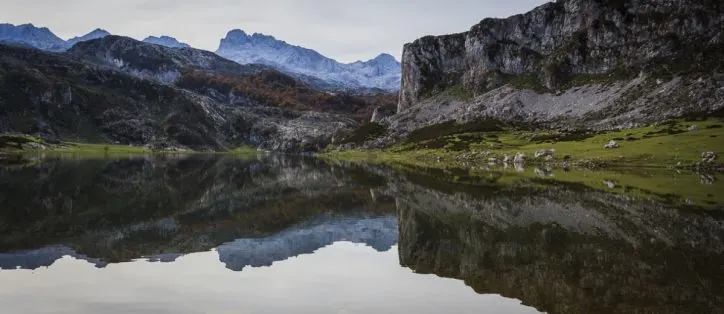 I'm not sure how bagpipes migrated from Scotland to Spain. Or is it possible that bag pipes came from the Spanish Armada as they sailed around Scotland to escape the English Tudor fleet?
If anyone can help me with this mind blowing conundrum, please let us know. It's keeping me awake. If I'm right, and the bagpipes are indeed Spanish, then it might just tip the balance for Scottish independence.
Like it? Pin it!