Brazil's iconic Rio de Janeiro, affectionately referred to as the Marvellous City by locals, is one huge melting pot.
Modern skyscrapers engulf Rio's downtown colonial architecture. Spectacular views from world famous attractions stretch to the horizon. Colourful favelas spill down steep hillsides and white sand beaches stretch for miles.
We're not usually fans of major cities but the allure of Rio de Janeiro wasn't wasted on us either.
So whether you're heading to Rio for the annual carnival, to bask on glorious beaches or for a short city break, here's our guide to what you should know before you go.
1. Rio de Janeiro is not the capital of Brazil
Rio was once Brazil's capital city but not today.
In fact, Rio wasn't even Brazil's first capital city. That accolade goes to the northeastern city of Salvador in the state of Bahia.
As the country grew and more people lived in the south, the authorities moved the capital to Rio de Janeiro.
After a long campaign to move government to a more central location, in a little over 3 years Brasilia was designed and purpose built. In 1960, Brasilia officially became Brazil's capital city.
Perhaps more interesting is Rio de Janeiro became the capital of Portugal for a few years in the 19th century!
While Rio may no longer be the country's capital (or Portugal's either), it's still the most visited in Brazil.
In fact, more people visit Rio each year than any other South American city. And in our opinion, Rio is the cultural heart of Brazil so it gets pretty busy!
2. Safety in Rio de Janeiro for tourists is a real issue but don't let that put you off
If you're a drug lord or the head of an organised criminal gang, Rio de Janeiro is probably an unsafe hangout.
If you wander off into deserted suburbs alone, oblivious of your surroundings, you might run into someone prepared to lighten your load by mugging you.
Despite all the media hype about it being dangerous (even Brazilians gave us words of warning), Rio de Janeiro isn't a war zone.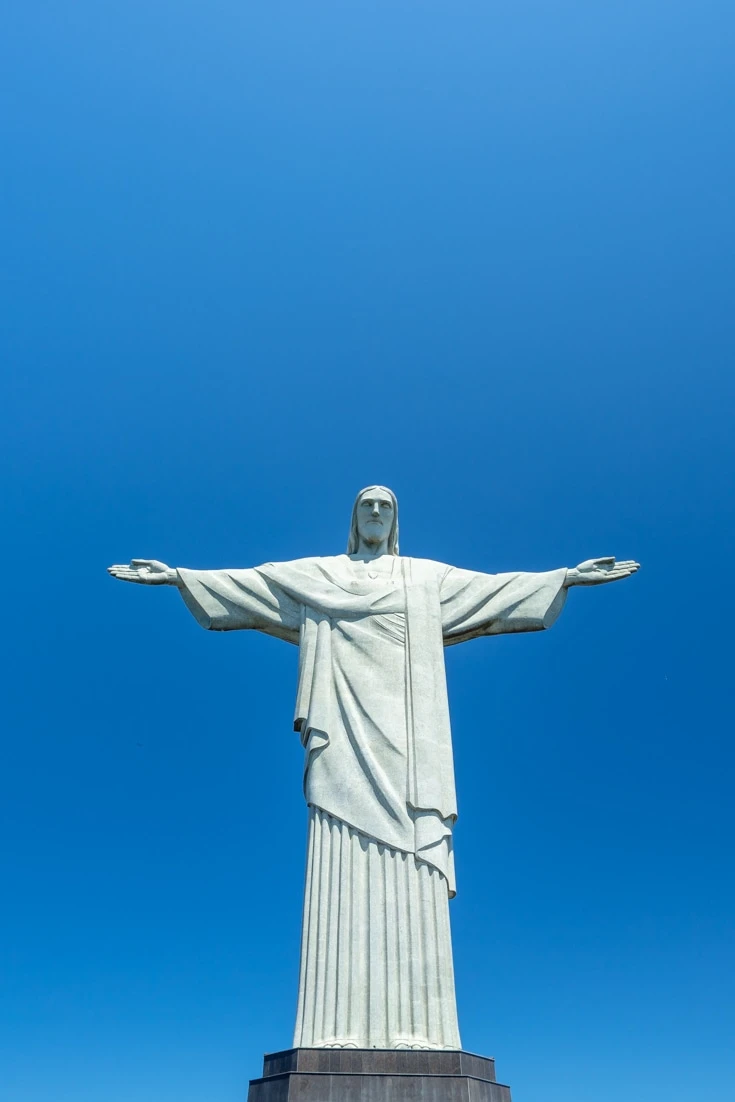 You certainly need your wits about you and take precautions to stay safe but don't let safety concerns stop you visiting.
We spent 5 days in Rio. Once or twice we wandered into an area we very quickly knew we shouldn't be in and swiftly retreated.
Despite this and the paranoia we inevitably had thanks to the city's bad reputation, we felt relatively safe in Rio.
Whilst the city has its problems, you can help stay safe by taking sensible precautions.
Take a look at our guide on how to stay safe in Rio de Janeiro before you arrive.
3. The weather in Rio isn't all sunshine and blue skies
Rio de Janeiro's a few hundred kilometres north of the Tropic of Capricorn so has a tropical climate.
Average temperatures tend to stick around 25°c but can rise to the low 40's during summer and fall to the high teens during the southern hemisphere winter.
You can expect rain year round but mostly during the summer months of December to February.
We've all seen photos of people visiting Christ the Redeemer when it's blanketed in fog.
This is a regular occurrence, especially in the morning, so timing your visit to this landmark is a bit of a lottery.
And the humidity is an added challenge, despite the warm Atlantic breeze.
We spent 5 days in Rio in October and the humidity was sky high. Temperatures hovered around 35°c making for a thirsty few days and a lot of wardrobe changes!
Use our essential Rio de Janeiro packing list before you set off for the airport.
4. The city is massive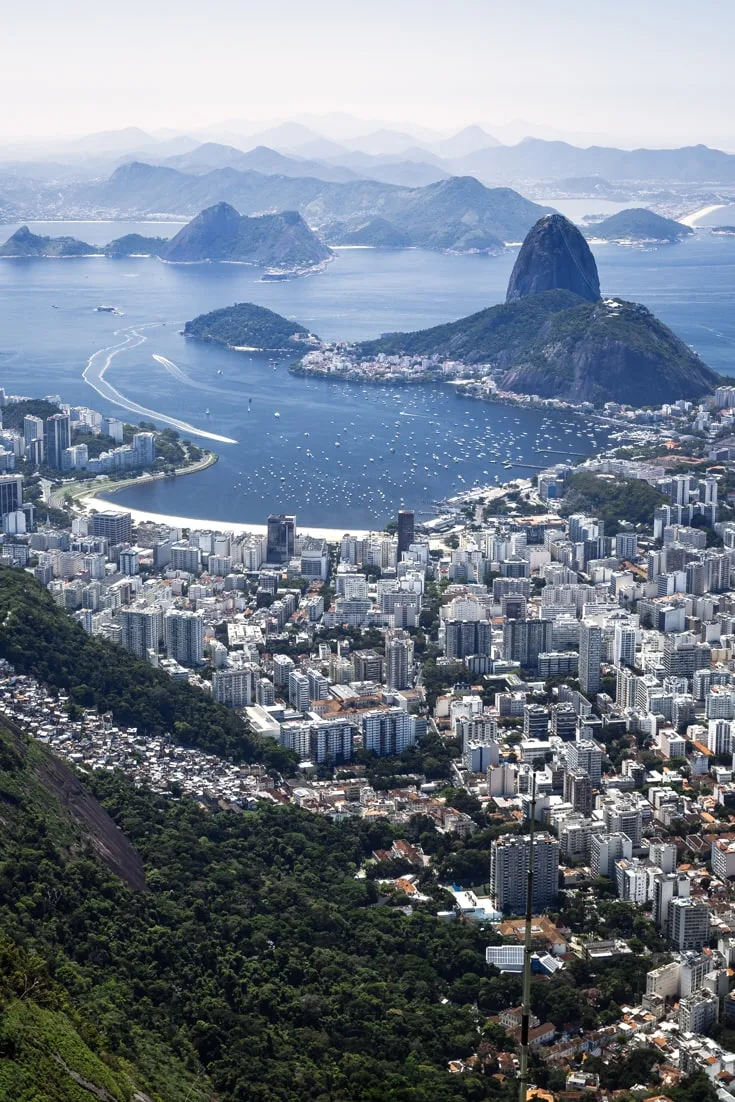 No Rio travel advice post would be complete without mentioning just how huge the city is.
From the Niteroi bridge in the north to the far end of Ipanema Beach is about 24 kilometres. The city covers 1,255 square kilometres.
So before you travel to Rio, decide which part of the city you want to stay in.
Choosing the right area as your base will make getting to the places you're most interested in so much easier and cheaper.
The popular landmarks of Rio de Janeiro aren't concentrated in one suburb. Your trip to Rio will probably see you travelling to a few different areas.
Save time by planning your itinerary in advance so you visit everything you want to in any given area on the same day. It'll save you transport costs too.
5. Public transport in Rio is cheap & efficient
Getting around Rio de Janeiro is pretty easy once you know your options.
The metro or subway is runs for 19 hours a day and costs a little over US $1 for a one way journey.
The buses are a cheap and quick way to get around too just make sure to flag them down – even from a bus stop!
For a more historical journey, trying taking the Bonde from Lapa to Santa Teresa. The yellow tram crosses the 18th century Lapa Arches aqueduct and climbs the steep hills upto the Bohemian Santa Teresa neighbourhood.
It's not the cheapest way of getting around but it is an experience! We took the Bonde after visiting the Escadaria Selarón nearby.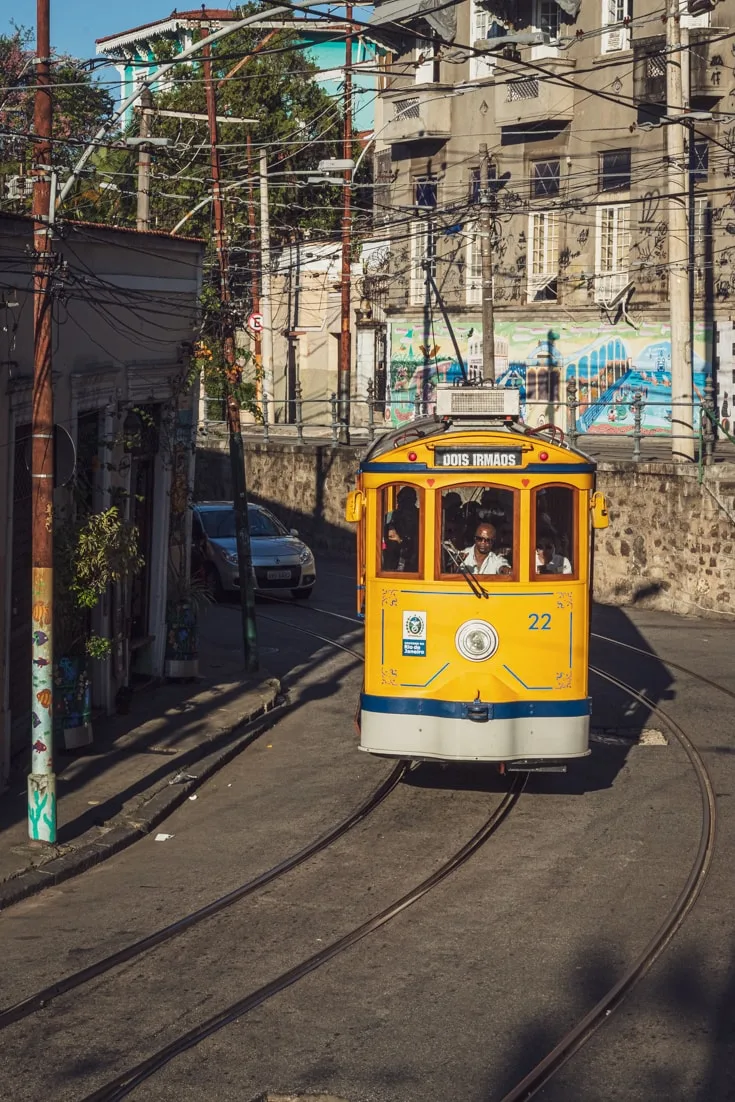 Fancy something a little more energetic? You can hire an orange Bike Rio cycle from loads of docking station around the city. It's a perfect way to cover the stretch from Copacabana beach to Ipanema.
Download the Itau app ahead of time or pay using a credit card at the docking bay. They only cost 5 reals (a little over US $1) for the entire day, so long as each journey is less than an hour.
Check out our full Rio de Janeiro travel guide for more top tips
6. Rio's tourist attractions are well organised
Visit Rio de Janeiro and you can expect orderly queues, efficient technology to buy and print your tickets and clean, convenient facilities.
The operators run visits to Sugar Loaf mountain and Christ the Redeemer like well-oiled machines. Sure they can get busy but the organisation is excellent.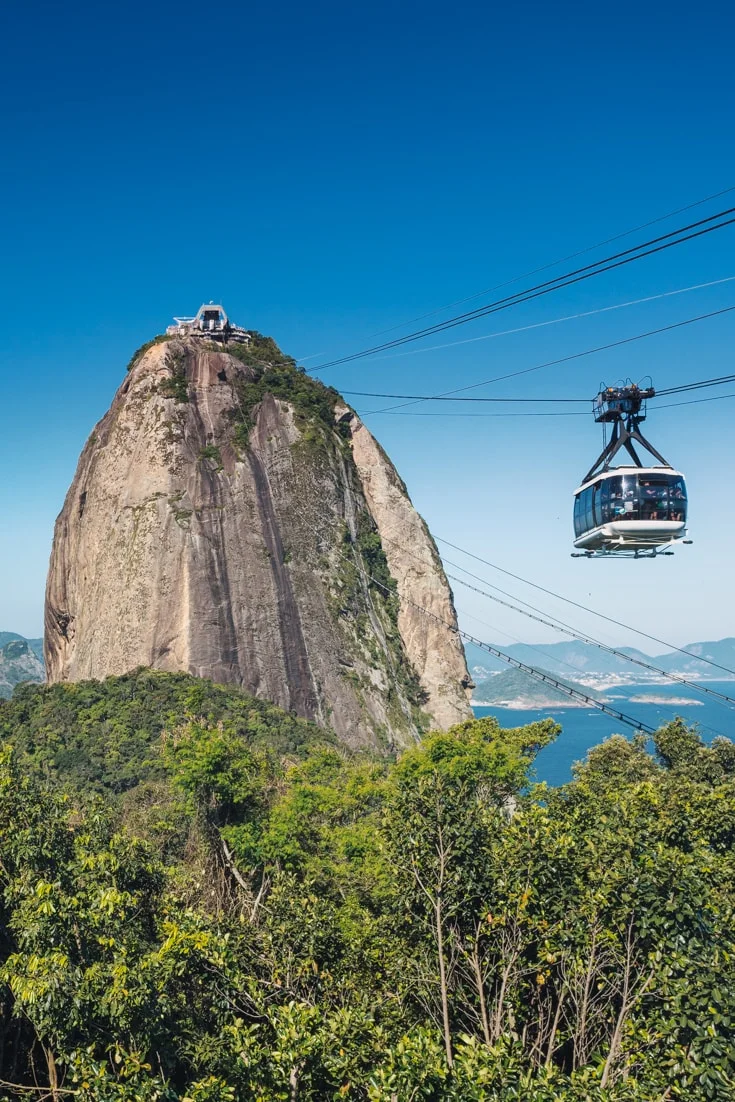 7. Be religious about applying insect repellant
Zika virus, Malaria, Yellow fever, Dengue fever and Chikungunya risks are all present in Rio so first make sure to seek medical advice before you travel.
The basic prevention is pretty much down to avoiding mozzie bites.
Wear clothes to protect legs, ankles and feet
Using insect repellent according to the manufacturers' instructions
Avoid mosquito breeding hot spots – stagnant, bodies of still or accumulated water and rubbish.
But of course, despite best efforts to avoid insect bites, the risks remain. And there's been a lot of media coverage of the consequences of some of these diseases lately, so make sure to take the necessary precautions.
We have no medical training and this site does not offer medical advice. Always seek the advice of your doctor for health related issues before you travel.
Read more: How to keep mosquitos away while camping
8. Be careful about drinking tap water
When you click on links to various merchants on this site and make a purchase, this can result in this site earning a commission. As Amazon Associates, we earn from qualifying purchases. For more info, please check our disclosure page.
We've read many articles about the dubious quality of the drinking water in Rio.
During our time in Brazil, we've filtered our tap water. It has an unpleasant taste if we don't.
We carried our reusable water bottles around the city. Most of the major tourist attractions had water fountains – the water from these was good for us.
For extra assurance – or if you want to fill your water bottles from your hotel taps – get a water bottle with an in-built filter or carry a steripen.
9. Compared to the rest of Brazil, Rio is expensive (ish)
We've read lots of articles talking about how expensive Brazil is, but to be honest, we didn't feel this was fair.
We found travel in Brazil cheaper for everything except accommodation. Because we travel in our own camper van, where possible we camp for free.
But Brazil has limited opportunities to wild camp. Fences close off much of the land.
Campsites were expensive compared to anywhere else in South America we've visited so far. Often twice or 3 times our usual budget. That said, we only paid 200 Reals (around US $50) for 4 nights parking with electric in Rio. That's a lot cheaper than in the Pantanal!
We treated our days in Rio de Janeiro more as a city break. We self catered less, opting to eat out at some cracking restaurants. We used a lot of taxi's and of course, so much sightseeing in such a short space of time hit our pockets too.
Yet we still managed to spend under US $500 in 5 days. We were pretty happy with that. There's few other (not) capital cities around the world you could get away with that budget.
Like it? Pin it!