The Argentinian economy is volatile in the extreme so as travellers, you need to understand how this affects your plans, budget and access to cash.
While some years ago, travel in Argentina for foreigners was especially expensive by Latin American standards, today it's quite the opposite.
When we first entered Argentina in 2018, the exchange rate was about ARG $33 to the British Pound.
Today, we can get as much as ARG $110 and believe me, it's not the strength of the Pound responsible for the increase.
While during the same period, prices have risen a little, they have a long way to go before they rise as much as the currency has fallen.
The result isn't great for Argentinians but for travellers? Visiting Argentina is much more affordable now than in 2018.
Here's our guide to what you need to know about your travel money in Argentina.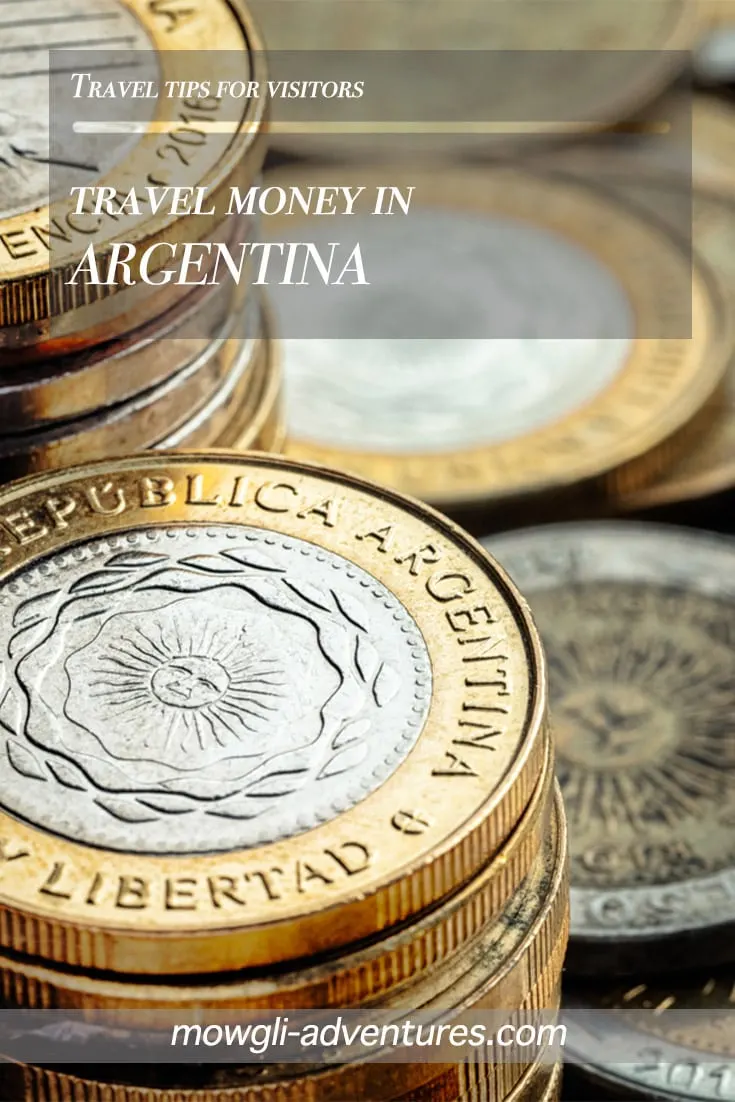 Currency In Argentina
The country's currency is the Argentinian Peso (ARG $).
The Argentinian government have strict currency restrictions which give rise to a huge black market for US dollars.
When we first arrived in Argentina in 2018, the black market had all but disappeared.
The president had normalised the flow of currency so demand for under-the-counter currency exchange dwindled.
But with the economic downturn in late summer 2019, stringent currency controls were reintroduced and the black market is back in full force.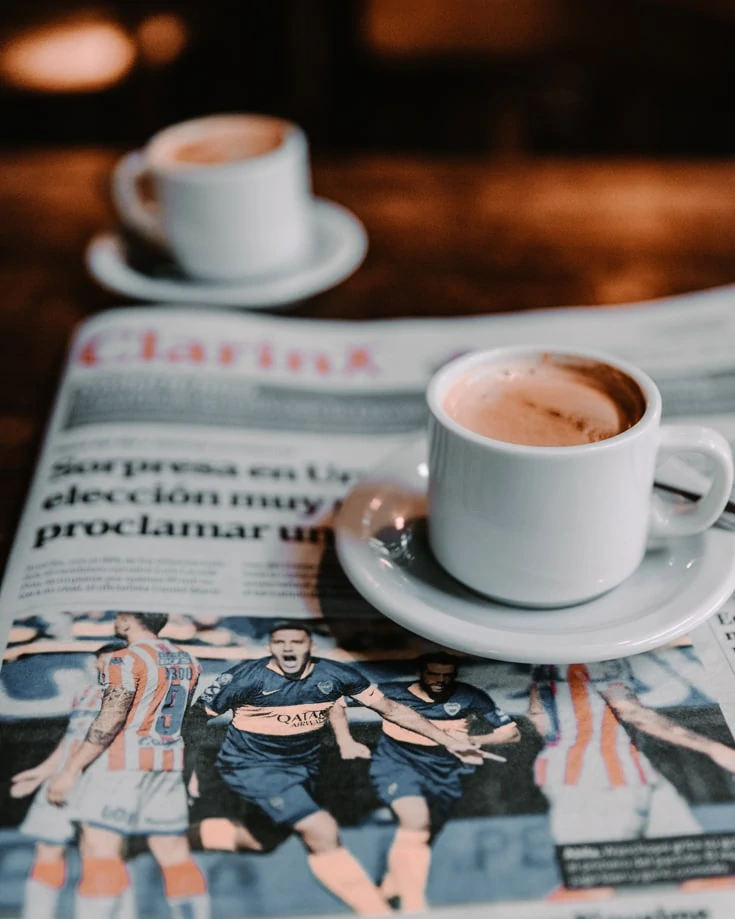 Blue Dollar
You may hear the term "blue dollar" in relation to the Argentinian Peso.
For travellers wanting the most from their foreign currency, it's important to understand the Blue Dollar and how you can benefit.
The black market rate is known as the Blue Dollar. The amount of pesos you get at the blue dollar rate is higher than the official rate offered at the banks and Bureau de Change offices.
For example, the blue dollar exchange rate today (27th March 2020), is ARG $78.50 for US $1.
The official rate is ARG $61.44 for US $1.
That's almost 28% more money.
But, it gets a little better than that too. Western Union rates are often even more favourable. As at today, you can get as much as ARG $83.94 for your US $, a huge 37% more bang for your buck.
Update November 2021:
The blue dollar exchange rate today (21st November 2021), is ARG $197.50 for US $1.
The official rate is ARG $99.96 for US $1 and Western Union rates are even more favourable. As at today, you can get as much as ARG $ 211.95 for your US $.
You can check the Blue Dollar rate online and the Western Union rates too.
So how do you take advantage of these rates in Argentina?
How To Access Cash In Argentina
All good travel advice will tell you not to carry heaps of cash around. If you lose it, depending on your travel insurance policy, you may not be able to recover the loss.
Despite the advice, because the Blue Dollar rate is so good, many people take the risk anyway.
If you want to risk it, or have a small amount of US dollars, Euro or Brazilian Real to exchange, head to the main shopping streets in the large cities.
You'll hear the "arbolitos" (blue dollar traders), calling "Cambio! Cambio! Cambio!".
Make sure you know the blue dollar rate before you speak to them. Don't take the first offer, instead try to negotiate a little. You'll get a better rate the more you exchange.
Once you agree on a rate, the exchange is made – yep in broad daylight, on a busy shopping street.
Sometimes the trader will take you to his boss in a shopping arcade to do the business. Just make sure you get the rate agreed upon.
Western Union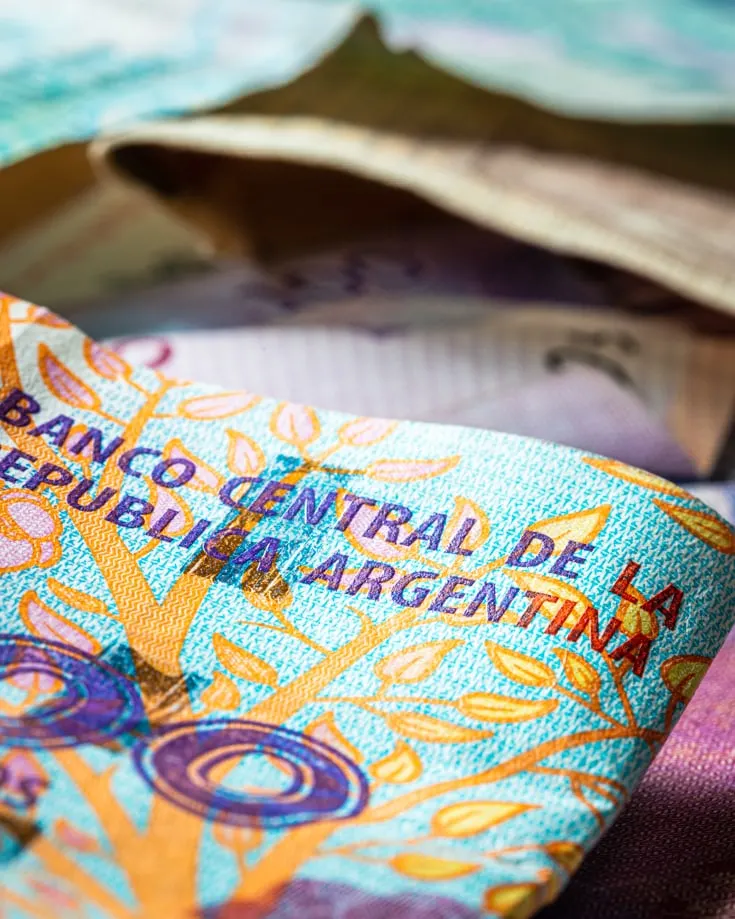 A far less shady feeling approach and a better rate too, is to send yourself cash via Western Union.
You can do it online and within minutes, you'll have an email confirmation allowing you to collect your Argentinian pesos at their nearest office or shop.
A few things to bear in mind about using Western Union:
Account | You need to set up an account before you can send money to yourself. It's free, takes a few minutes and you only need to set it up when you need it.
Fees | There is a small fee for sending money via Western Union though it's small enough to still be worthwhile. Update November 2021: Western Union fees have changed and they differ depending on where you are sending money from. For example, fees from the US are much higher than from the UK. Take this into account when assessing the overall cost of using the service.
Sending money to Argentina | Make sure you complete the details accurately and they match the information on your passport exactly.
Collections| In large cities like Cordoba and Buenos Aires, there are many Western Union outlets. But in smaller towns and villages they are few and far between.
Make sure there's an outlet nearby and check before you transfer money if they have any transfer limits. Some small towns won't be able to give you hundreds of US dollars worth of pesos.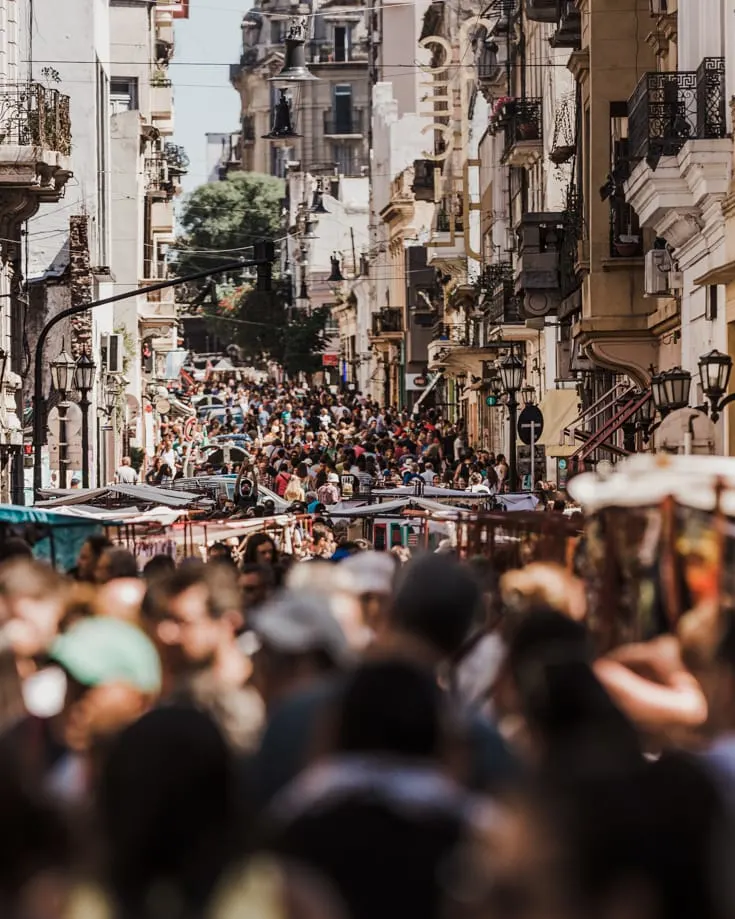 ATMs
If you're desperate, you can use an ATM to withdraw cash in Argentina.
The exchange rate will be the official one, most machines have a withdrawal limit of around ARG $10,000 and a fixed fee of between ARG $600 and $1000.
Relying on ATMs can make for a more expensive trip in Argentina than is necessary.
Credit Card Payments In Argentina
If you pay for anything with your credit or debit cards in Argentina, you'll get the official rate of exchange.
It works out more expensive compared to using cash, especially as cash often attracts a discount, but you won't need to pay the ATM withdrawal fees.
Paying With US Dollars
Some stores, especially in Buenos Aires, accept cash payment in US Dollars.
They display their exchange rates by the till areas so make sure you check the latest Blue Dollar rates before you go.
You'll receive your change in Argentinian pesos.
Tips & Advice About Your Travel Money In Argentina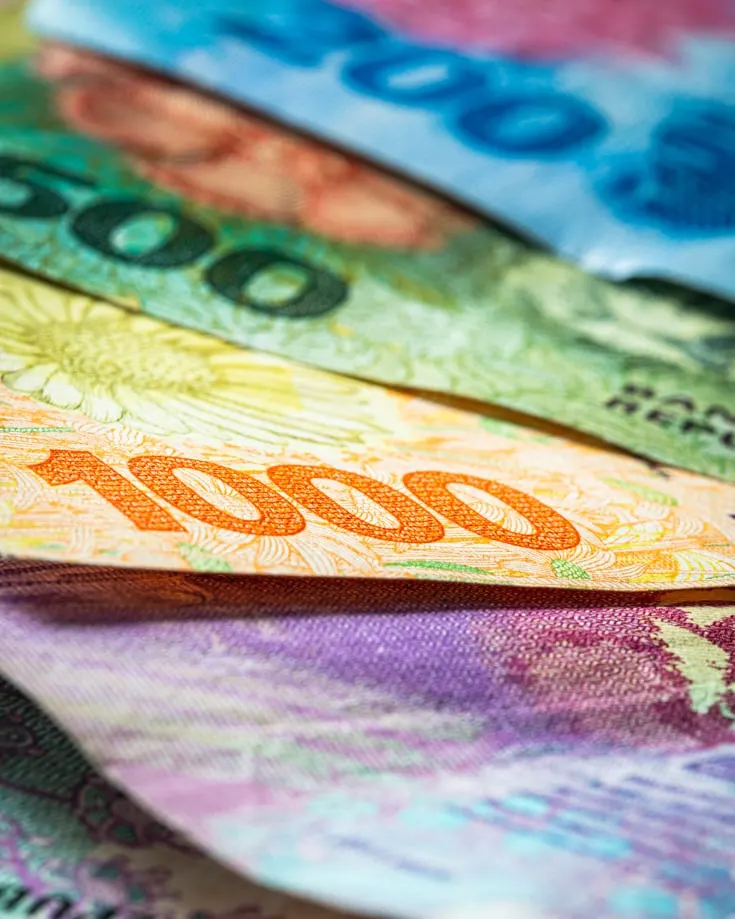 While ATMs aren't so hard to find, before we began using Western Union, the ATMs in El Chalten, El Calafate and in some of the more remote towns and villages were often out of service. Try to plan a little ahead and have some extra cash. Carrying a few US dollars is a great idea.
The more remote towns and villages often don't accept card payments. Bring enough cash – it's the cheaper option any way.
While most of Argentina's National Parks are free to enter, those that do charge, only accept cash.
Try to break large denomination notes whenever you can. Getting change for large notes in some places can be difficult, if not impossible.
While Mastercard & Visa are accepted throughout the country, often you'll find one or the other isn't accepted by the machine. We carry both Mastercard and Visa so avoid any problems when this happens.
Don't buy more Argentinian pesos than you need because there's small limits on the amount of dollars you can buy back and the exchange rate will be dreadful.
What Things Cost In Argentina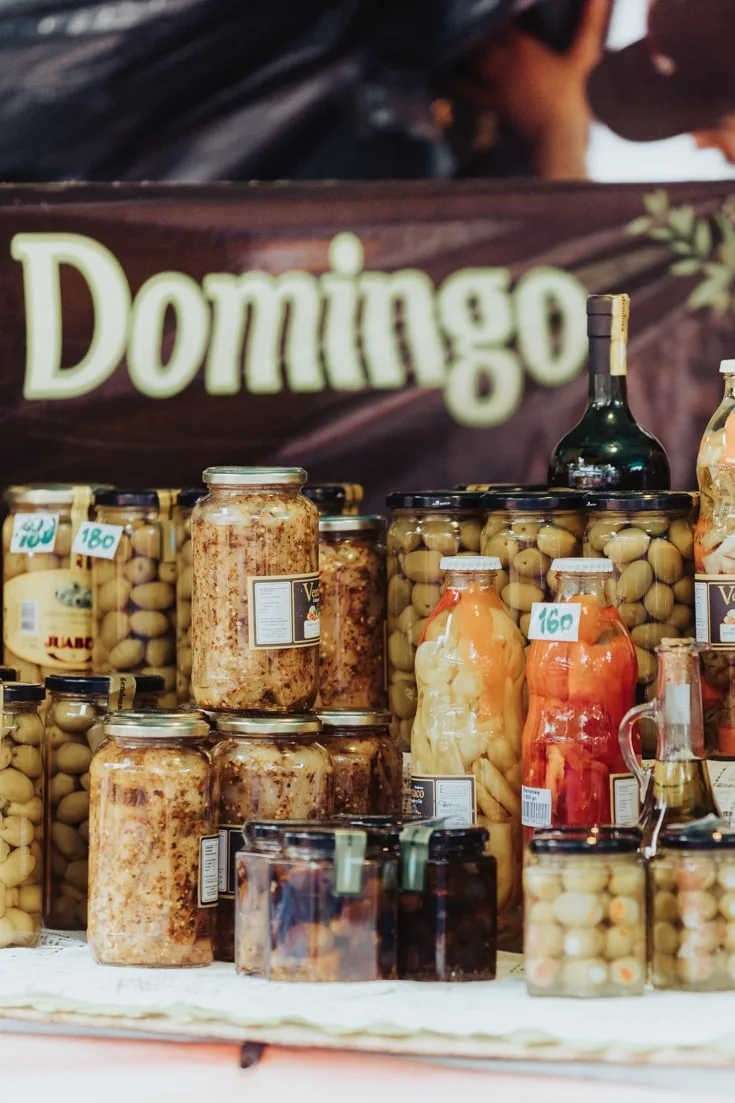 Given the Blue Dollar situation, travelling in Argentina is really affordable currently.
To give you an idea, we've listed a few typical products many travellers in the country might expect to buy. We've listed prices in Argentine pesos and US dollars at today's Blue Dollar rate from the Western Union and British Pound (because we get that).
Update November 2021: Argentinian prices have sky rocketed in the last 18 months and inflation is sitting around 50%. We've updated the prices below to reflect the current costs and exchange rates. The upshot is that most prices have at least doubled in pesos but because of the Blue Dollar rates, the tourist dollar is stretching much, much further – especially our Great British Pound.
A litre of diesel | ARG $100 | US $0.51 | GBP £0.35
1 kg of rib-eye beef | ARG $1000 | US $5.08 | GBP £3.52
1 litre of milk | ARG $120 | US $0.61 | GBP £0.42
1 kg of seasonal fruit | ARG $120 | US $0.61 | GBP £0.42
Bottle of good quality Malbec | ARG $450 | US $2.28 | GBP £1.58
Car rental per day | ARG $7400 | US $37 | GBP £26
1 load of laundry (about 5 kg, wash & dry) | ARG $500 | US $2.54 | GBP £1.76
20 Malboro cigarettes | ARG $275 | US $1.40 | GBP £0.98
Coffee in Buenos Aires | ARG $150 | US $0.76 | GBP £0.53
Money Saving Tips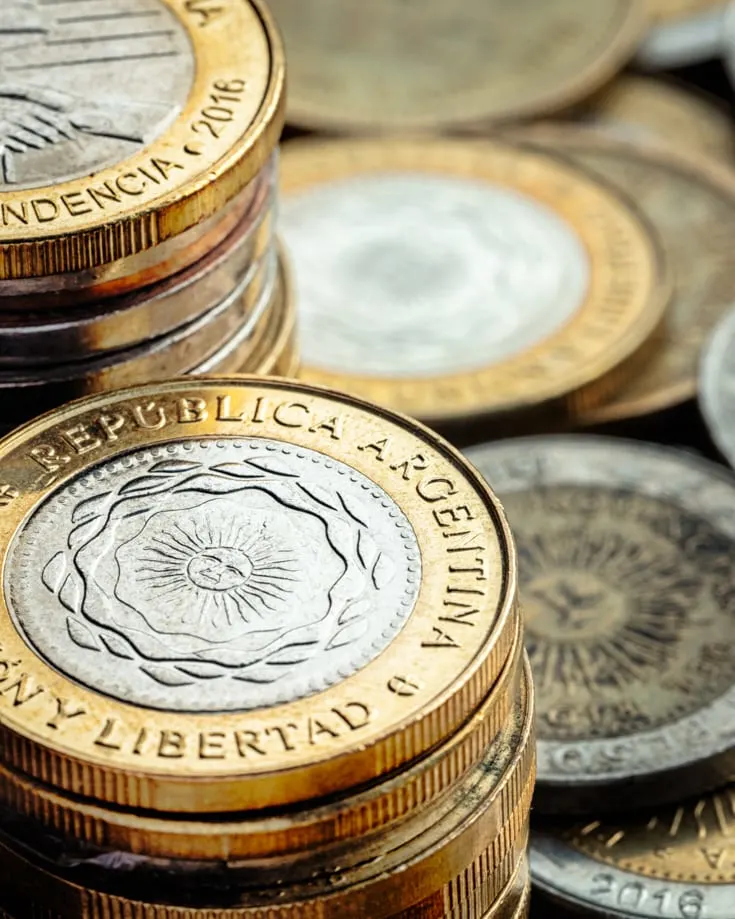 Use Western Union to access your cash wherever possible | This is how to get the best rate for your foreign currency.
Many National Parks are free throughout Argentina | You need to pay for Tierra del Fuego, Perito Moreno Glacier and Iguazu Falls but others cost nothing. Mount Fitz Roy in Los Glaciares, Lihue Calel, Ibera and Quijadas National Parks are all free, as well as many other.
Travel in off season | Try travelling to Argentina in spring and autumn for lower air fares and accommodation costs.
Free camp sites | Many or Argentina's towns and cities have municipal campsites that are either free or have nominal charges. Amenities vary but check on iOverlander offline before you arrive. It's hard to knock free facilities!
Wild camping | There's many places throughout Argentina, especially in Argentinian Patagonia, where "wild" camping is acceptable. Pack a few car camping essentials to take advantage of the opportunity. If you travel in a camper van, make sure you read our guide to responsible wild camping before you go.
Free things to do in Buenos Aires | You can fill a few days in Buenos Aires with free things to do. There's plenty of them and you'll tick off most of the top sights in the process.
Like it? Pin it!